UNDER $22: 11 Amazing Wedding Deals at Taobao's 11/11 Sale
2018-11-05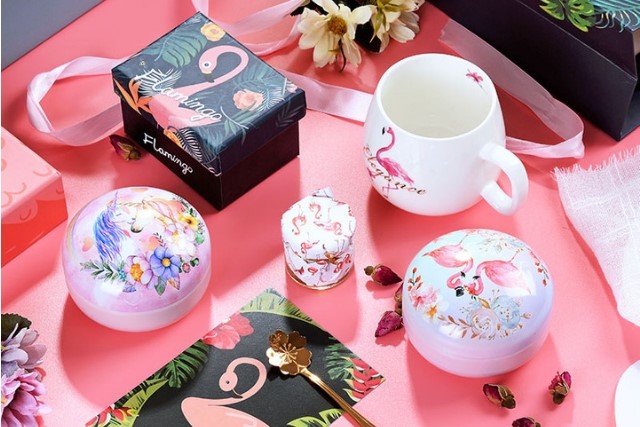 The single biggest online sale of the year is here! Synonymous with Alibaba's shopping festival, many retailers have since jumped in on the 11/11 Sale. With discounts that will tempt even the thriftiest of shoppers, what better time to shop for your wedding essentials than on 11th November?
From bridesmaids dresses to bridal shoes, we bring you 11 amazing wedding deals on Taobao, all under $22!
BRIDESMAIDS DRESSES
Mini Dresses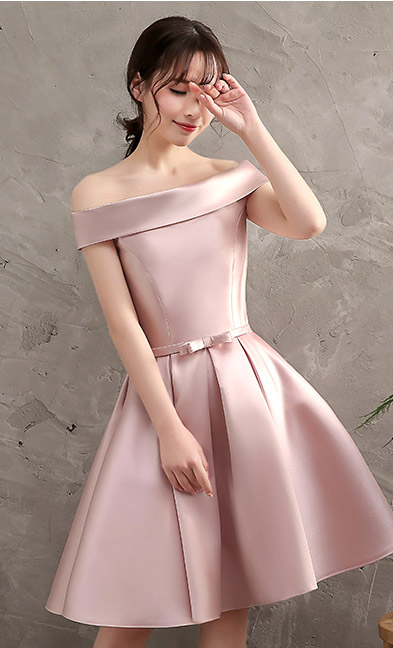 From off-shoulder necklines to toga-inspired dresses, this range of bridesmaids mini dresses is available in six different styles.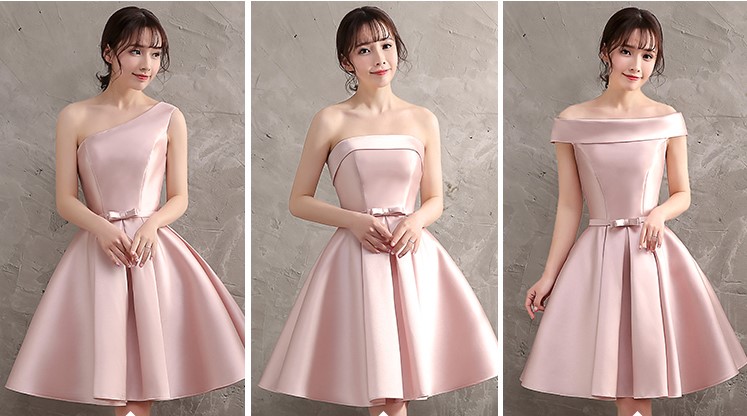 The midi dress also comes in the shade of a light, dusty pink that is perfect for garden weddings. Made of 100% Polyester, the dress is priced at a slightly higher range of $15.50 to $21.
Price: $17.60 - $21.60
Midi Dresses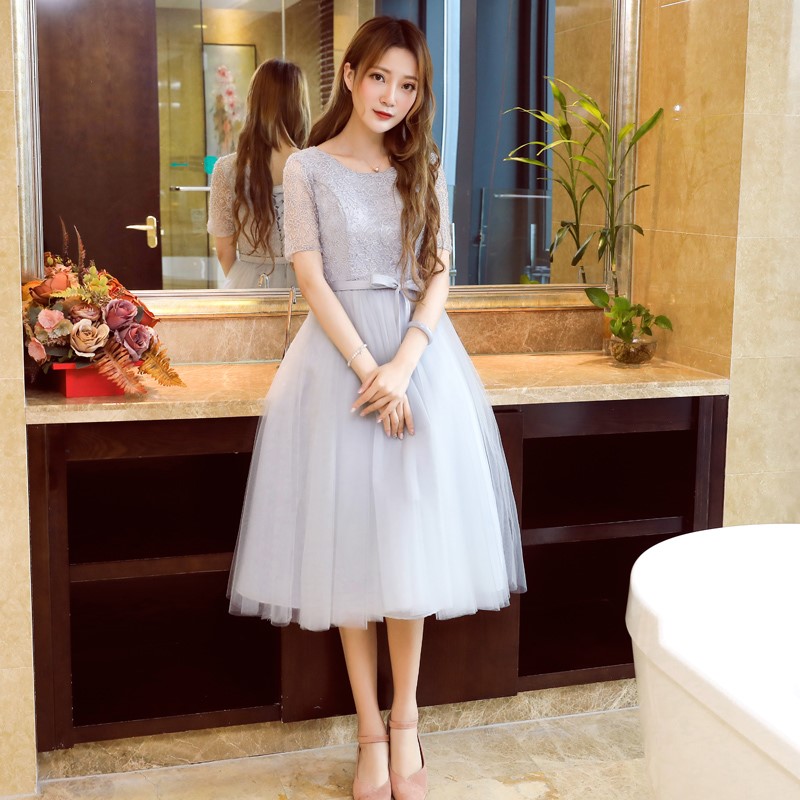 Starting from $13 (yes, you read that right), these bridesmaids dresses are just in time for fall and winter weddings. Featuring intricate floral details on the bodice and sleeves, this tulle dress comes in the shade of minimalist grey.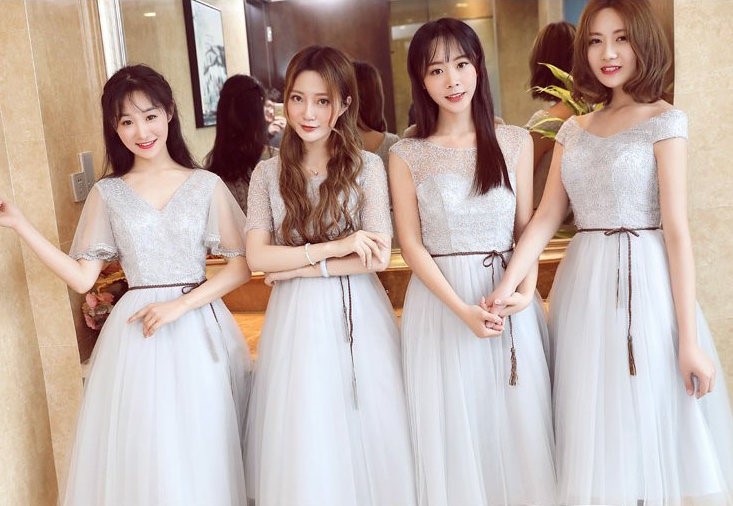 With four different dress styles, your bridesmaids can also have the option of choosing the dress that best complements them.
Price: $13 - $15
BRIDAL SHOES
Heels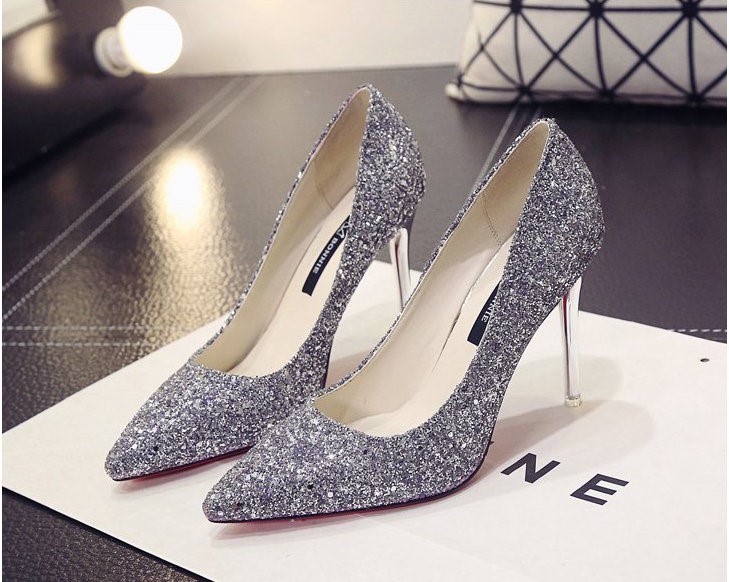 Looking to stand out from the crowd on your big day? At just $9, put your best foot forward with this pair of glitter-embellished heels! With a variety of colours including silver, white and pink, these stylish shoes are the perfect wedding buy.
Price: $9
Kitten Heels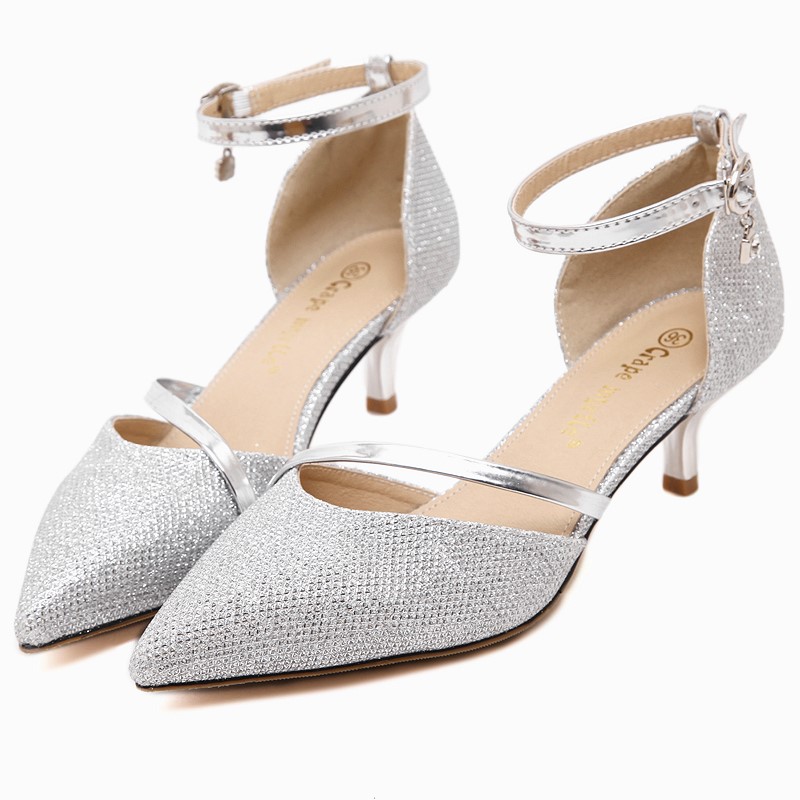 Not a fan of high heels? Then this pair of kitten heels will do the trick!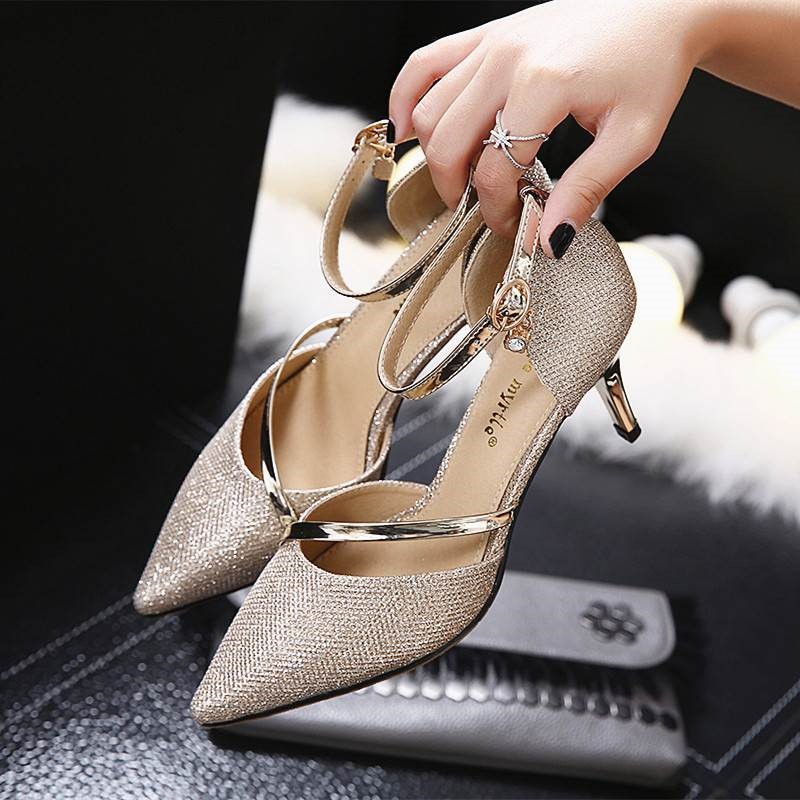 Chic and comfortable, these shoes come in silver, gold and champagne. At $11, these are definitely a steal.
Price: $11
Flats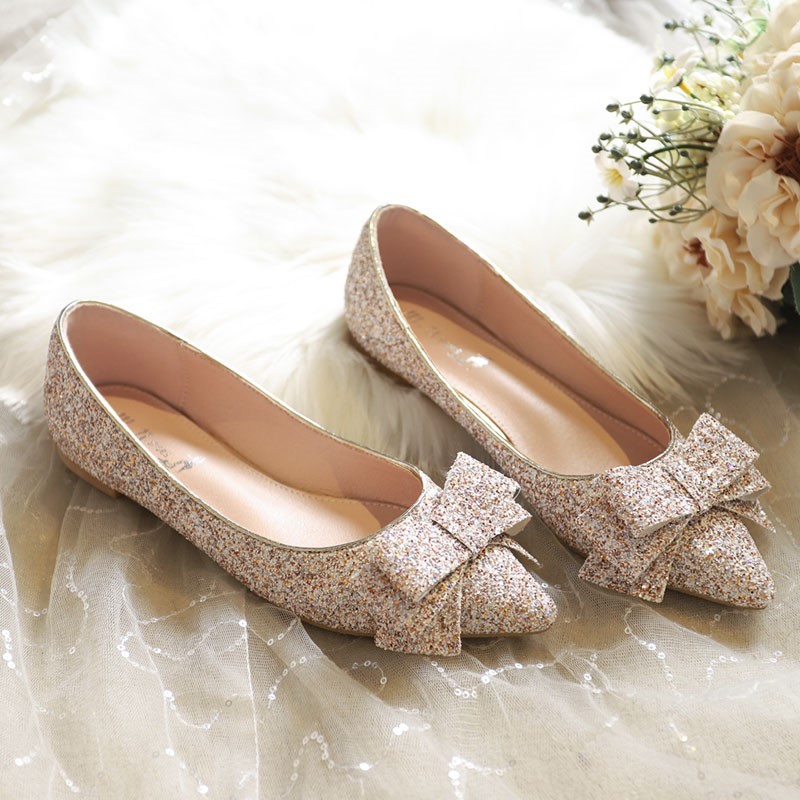 Who says you can't be stylish and comfortable at the same time? Made of comfortable microfiber leather, these glittery flats are thus slightly higher on the price range.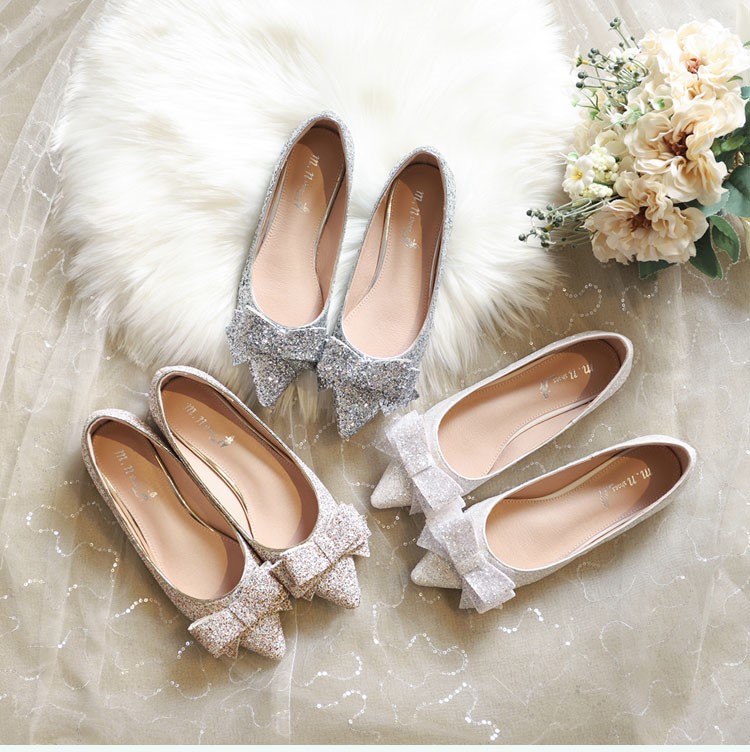 Featuring colours such as silver, champagne and white, these versatile flats will be sure to complement your wedding look. Just how adorable does the bow look?
Price: $17
ACCESSORIES
Jewellery Set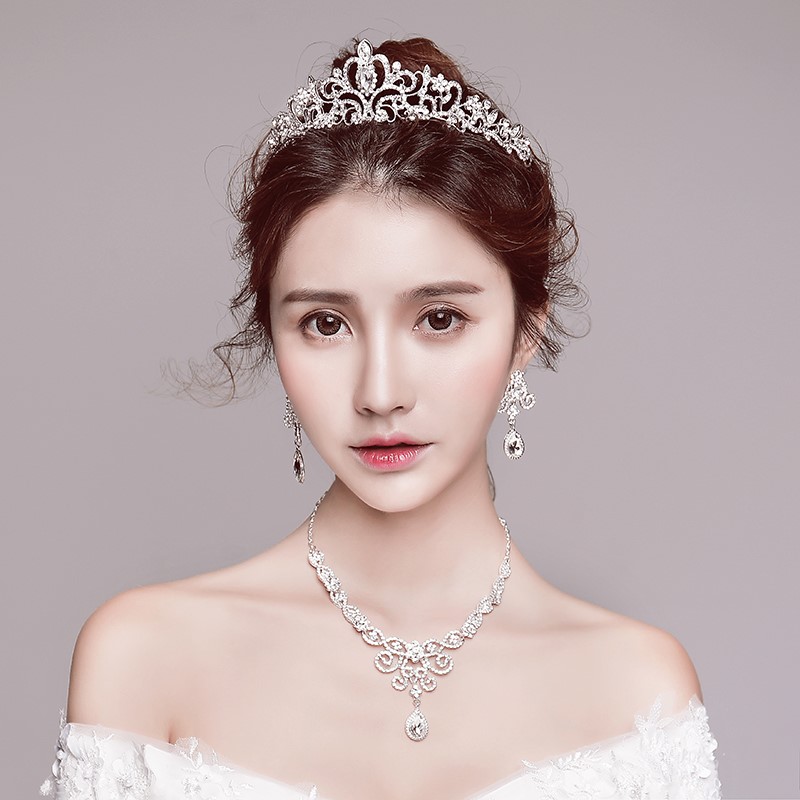 Live the princess bride dream with these bridal accessories! Comprising of a pair of earrings, necklace and a tiara, this jewellery set costs just $13. And yes, that includes everything. Made of a combination of alloy and silver, get ready to dazzle the crowd on your special day.
Price: $13
Flower Crown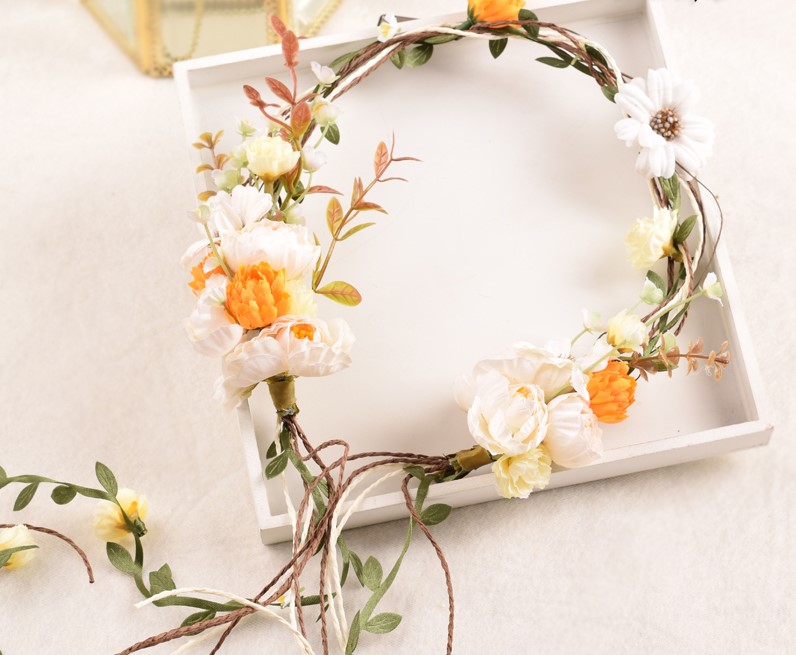 The perfect addition to outdoor and garden wedding ensembles, these flower crowns come in four floral styles: forest beauty, summertime romance, rosy roses and lavender dream. Made of faux blooms and vines, these head accessories range from $3.30 to $9 a piece.
Price: $3.30 - $9
WEDDING FAVOURS
Care Gift Set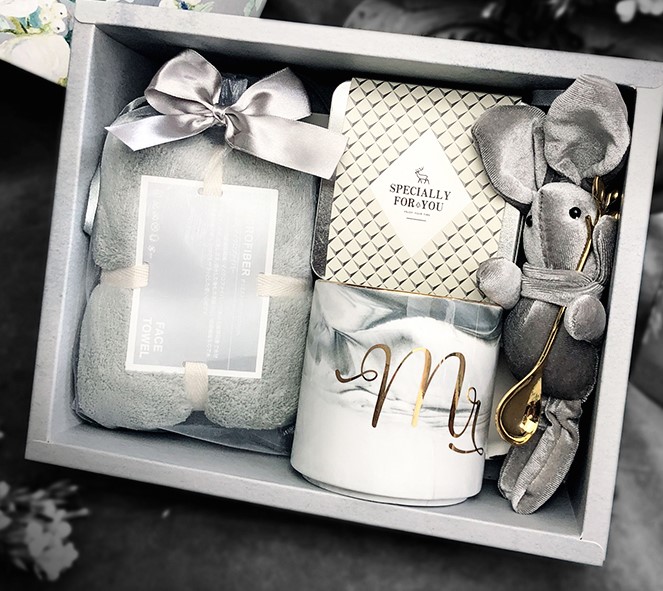 Comprising of a hand towel, customised mug, tea and teaspoon, this neatly packaged care gift set makes a great alternative to the usual photo frames and playing cards. At an affordable price of $13.50, pamper your guests with this gift to remember!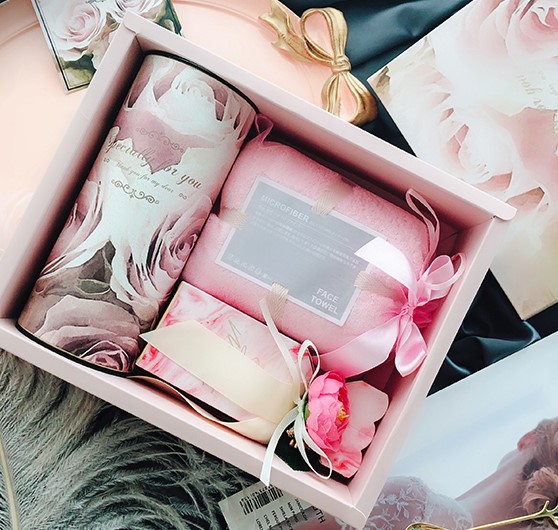 Otherwise, a gift set of a hand towel, tea and sweets set is also available at $7.80.
Price: $7.80 - $13.50
Tea Gift Set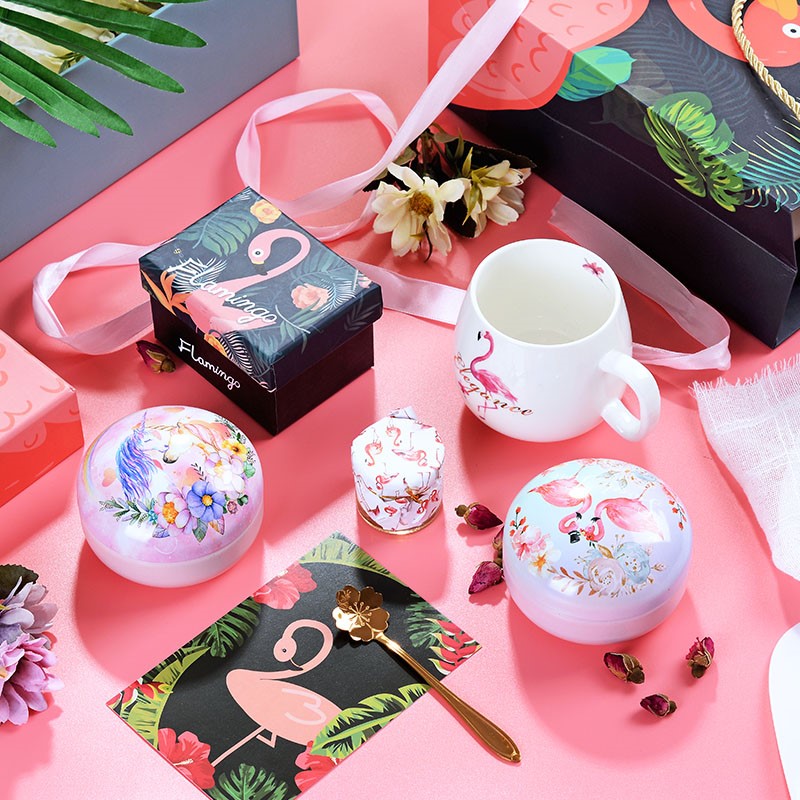 The perfect summer wedding favour, this tea gift set is sure to add a dash of fun to your big day. In addition to the flamingo themed mug, the gift set also consists of a teaspoon and two tins packed with tea buds. Tea flavours include Roselle, rose and chrysanthemum. Starting at $5.30, this wedding favour is too good a deal to miss.
Price: $5.30 - $12
ESSENTIALS
Ceremonial Tea Set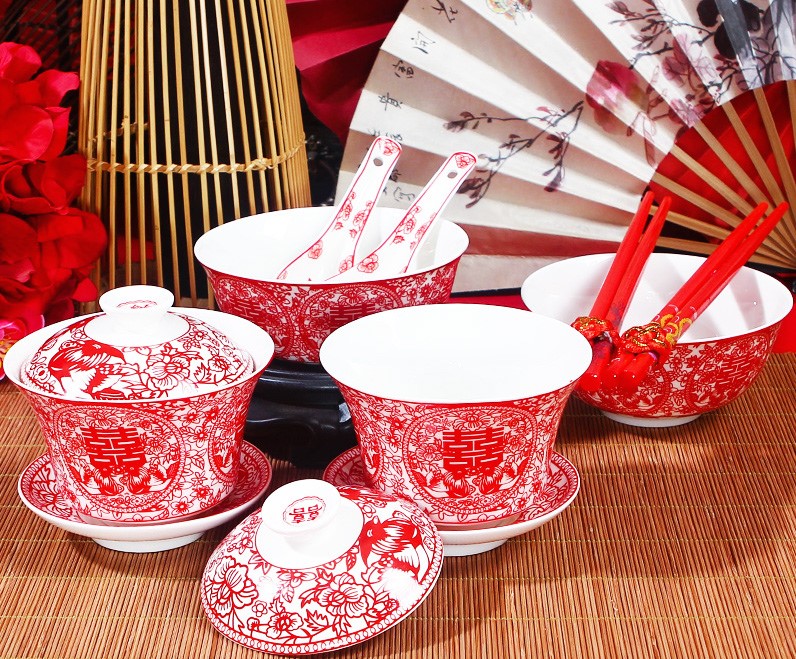 A must-have at the majority Chinese wedding ceremonies, the ceramic tea set consists of tea cups, bowls, spoons and chopsticks. Choose from a range of designs, including traditional motifs to carved patterns. The tea set is handcrafted by professional artisans, and is priced from $3.80.
Price: $3.80 - $14.40
Red Umbrella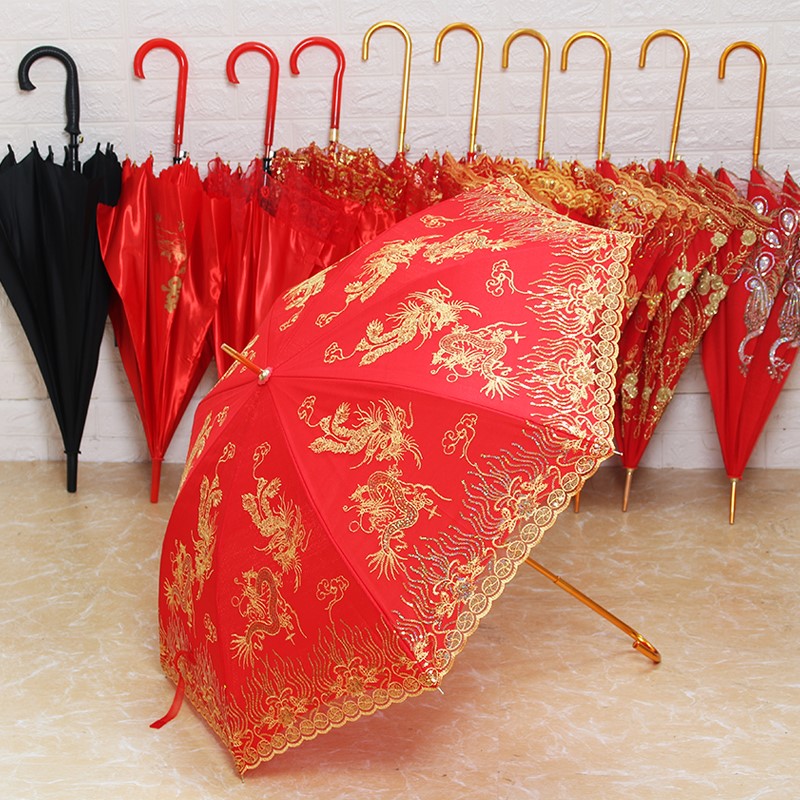 Starting from $3.40, the shopping website offers a range of red umbrellas that are perfect for Chinese wedding traditions. From floral details to gold embroidery, get ready to be spoilt for choice!
Price: $3.40 to $13.60
They say all good things come to those who wait, and we can't agree more. So add your favourite wedding deals to your cart now and simply check out during Taobao's 11/11 sale.
Happy wedding shopping!