Wedding Décor Ideas For All Minimalist Couples
2018-09-14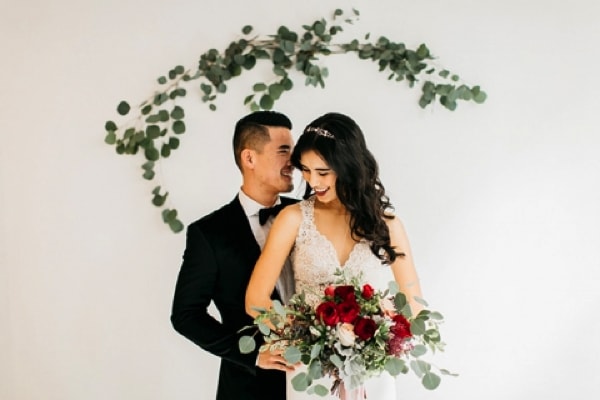 In 2018, less is more. The no makeup make-up equivalent for wedding venues, a minimalist décor for your chosen best wedding venue in Singapore is becoming increasingly popular, especially if when it is held indoors.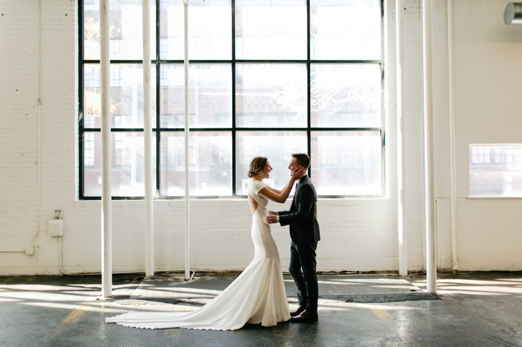 Source: Marisa Albrect via Wedding Wire
In adding a touch of sophistication to your wedding, here are a few tips on how to make your wedding effortlessly gorgeous.
Spice up your reception area using vines and other simple flowers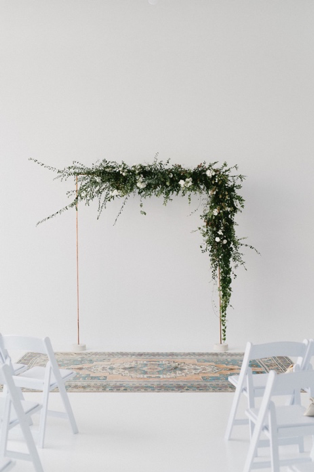 Source: Marisa Albrecht via Philadelphia
Step up your wedding banquet (add in title tag to hyperlink "Wedding Banquet, Wedding Banquet Singapore") game by weaving vines and simple wildflowers into your backdrop. It helps to brighten up the venue and add a spark of life to your wedding hotel in Singapore - you will be surprised by the difference it can make! Textured vines and flowers also create dimension, making the venue even more elegant.
Use bare wooden furniture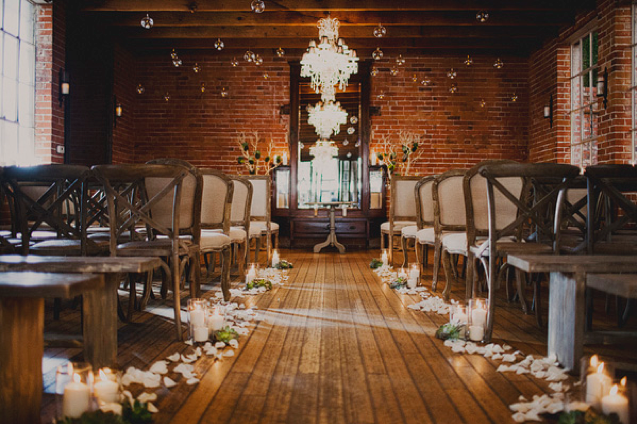 Source: Sloan Photographers via Storyboard Weddings
Bare wooden furniture possesses a sleek and clean outlook, creating the perfect companion to the minimalistic style. For instance, a naked wooden exterior gives off this raw and authentic vibe that even the most glamorous wedding cannot match. Use bare wooden furniture to complement your sheath cut off shoulder chiffon rental wedding gown.
Glass candle holders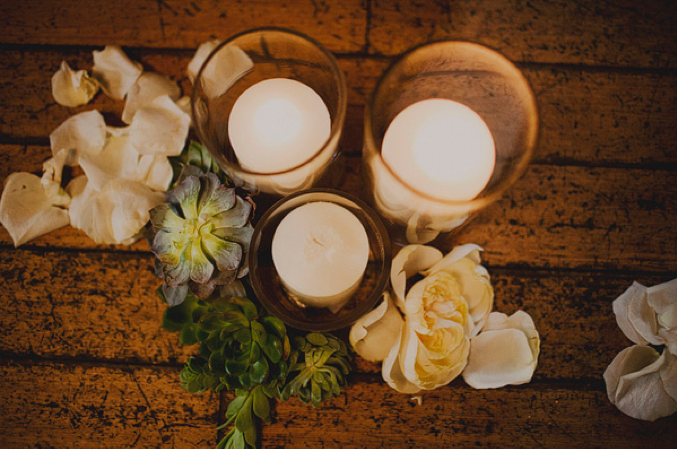 Source: Sloan Photographers via Storyboard Weddings
Place white candles inside a crystal clear glass to create a minimalist yet creative table topper at your wedding ballroom. It adds a fairy tale like ambience to the entire venue, especially if it is an evening reception. You may even tie a few sprigs or a roll of twine to the glass for added texture, or hang some fairy lights around to add to that romantic feel. But remember, just a tad here and there will do, don't overdo the decorations!
Brighten up the walls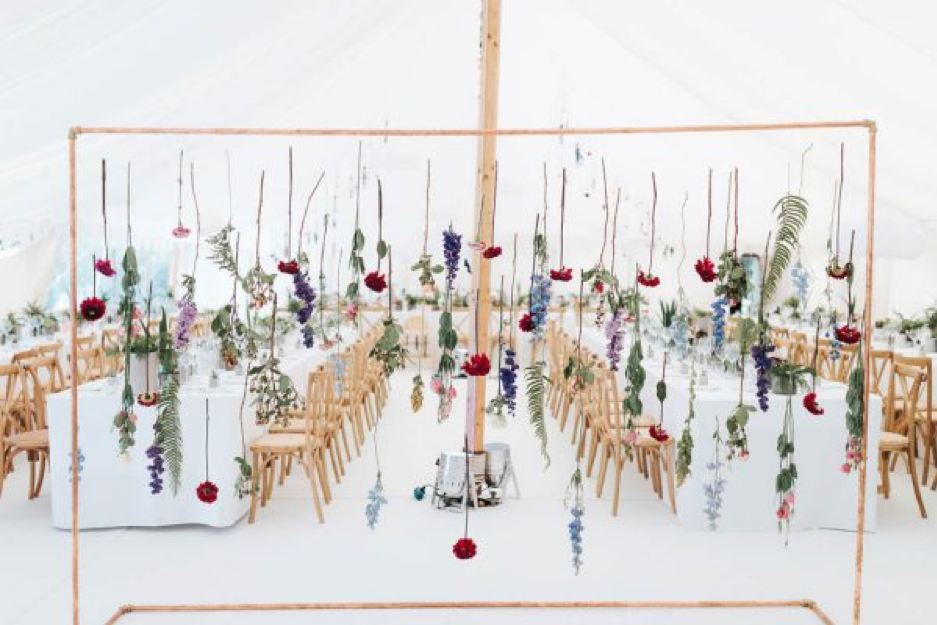 Miss Gen Photography via junebug weddings
It is important to set the tone with decorations, to ensure that your indoor wedding venue will appear spacious. Try embellishing a specific wall with some fresh pastel roses, or paint it a neutral earthy tone to give your special day a touch of nature. When getting ornaments, choose those with clean geometric lines and a sleek surface – such as vases, statues or standing lamps. Remember to hire an actual day wedding photographer to capture the memories as well!