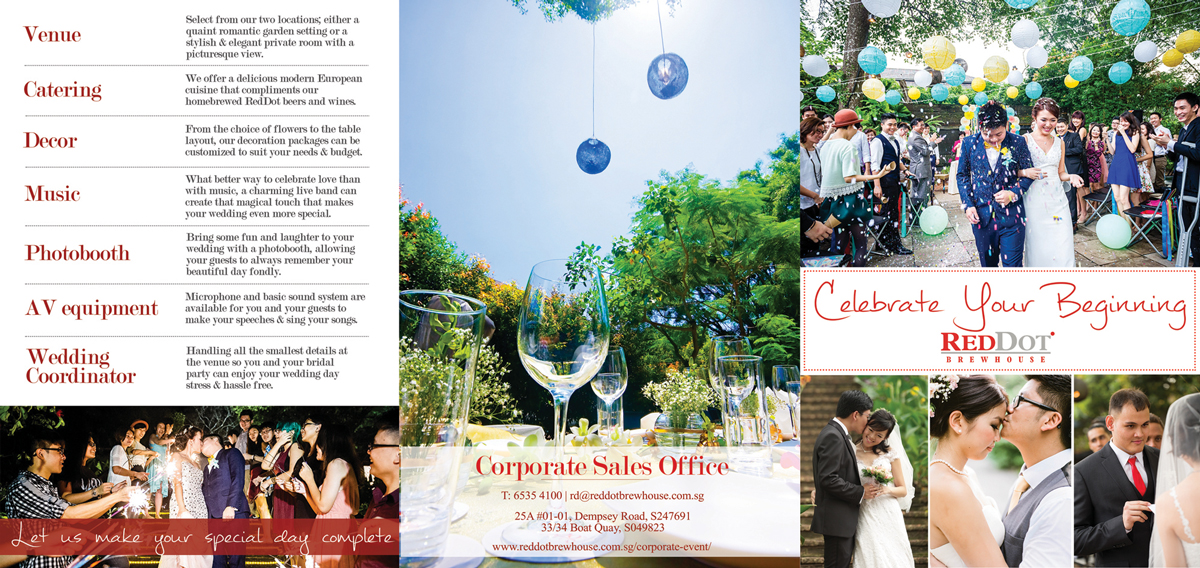 The brand name RedDot traces my first encounter with beer brewing in South Africa. It all happened in 1997 when I was on a safari holiday at Kruger National Park.


One afternoon, I passed two South African soldiers who were chatting away beside a military truck, which was parked a short distance from the stockade where I was staying. At that time, the thought of joining these two soldiers sitting in the open safari with lions, impalas and elephants roaming in the background really thrilled me. That would be the highlight of my South African holiday. Driven by this curiosity, I drove out of the stockade to find these two soldiers in order to enjoy this unusual freedom.

The soldiers were also happy to meet a visitor from Singapore. They offered me an unlabelled bottled beer. Having a cold beer in the sweltering heat in the middle of nowhere was just great. I asked them for the brand and they said it was home-brewed. That was the first time I heard of home-brew. The South African soldiers assured me that it was easy to brew and directed me to buy the ingredients from a homebrew shop in Johannesburg.
At one of the homebrew shops, I was asked whether I wanted to brew an Ale or a Lager. At that time, not knowing enough about beers, I was puzzled. The ingredients were packed and marked with either one red dot or with no marking at all. I chose the packet with one red dot. That began my journey into brewing. As such, when I decided to set up a microbrewery, RedDot becomes a natural choice of a name.

Subsequent years saw me spending much time researching and building brewing equipment on my own in order to experiment and to create different types of beer. Finally, I decided to validate my brewing knowledge in the States. The course gave me the confidence that I was ready.

RedDot BrewHouse at Dempsey is a passion that took almost a decade to materialize. Housing a brewery in a historical building that was rich in military history and set in lush tranquility was simply irresistible. An old dilapidated barrack was restored to what you see today with some of the original bricks that were 100 odd years old. Two and a half years later in 2010, we found another beautiful historical building at Boat Quay, south bank of the Singapore River mouth, a river that was the source of entrepot trade and life in early Singapore. The second RedDot BrewHouse now offers our signature beers from a row of old Chinese shop houses which is rich in commercial history of our early Chinese settlers.

Beers, an age old historical beverage, to be enjoyed in age old historical buildings like Dempsey's Tanglin Barracks (1860) and Boat Quay's old commercial Chinese shop houses (1826). RedDot Beers, housed in rich history, rich in taste. Cheers!