wedding-photography
2016-07-19

Top 5 Reputable Studios For Wedding Photography In Singapore
Are you searching for a reputable photography studio to cover your wedding? Then you have come to the right place! Wedding photography in Singapore should be taken seriously as you would not want your wedding photos to turn out to be something you don't like. In choosing the best one, there are many factors you must take into consideration to help you narrow down your choices and then finally pick the most suitable one.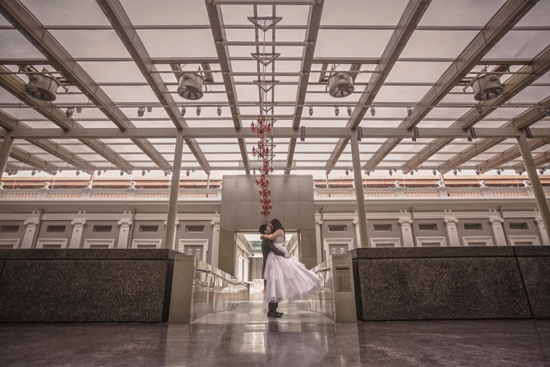 With so many studios offering wedding photography in Singapore, it is not surprising that you will get plenty of offers and deals. So to help you find the best photographer for your big day, we have listed down five reputable companies that you may consider getting in touch with.
aMusephotographer
aMusephotographer is headed by Charles who believes in the Decisive Moment. He has a great passion in documenting wedding events with the hope that these photographs will become precious mementos for the couple to remember fondly and reminisce the event as they embark on the new chapters of their lives together. Charles's approach to wedding photography is all about capturing the events as they unfold, the joyous celebrations, the spontaneous cheers and laughter, and uninhibited love. The studio offers Pre-Bridal packages from $1800, Actual Day packages from $2200, and Solemnisation packages from $800.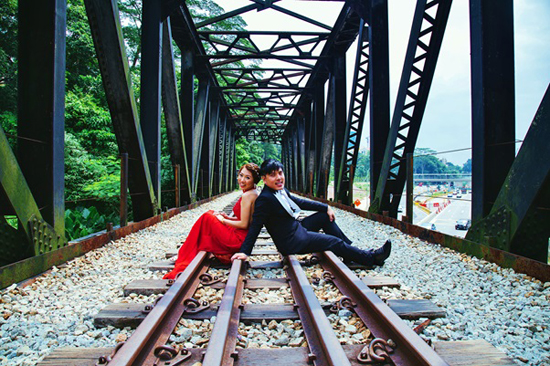 1st Journal
1st Journal is comprised of professional photographers from Singapore, Hong Kong and Australia. Established in 2008, the company's philosophy in wedding photography is to provide a comprehensive solution to every client, and reduce the things that the customer needs to do. The services offered at 1st Journal include pre-wedding bridal photography, post-wedding photography, actual day journalistic wedding photography, journalistic child and family photography, and ROM photography. As a way to provide complete solutions to customer needs, they also cater to photography in other countries.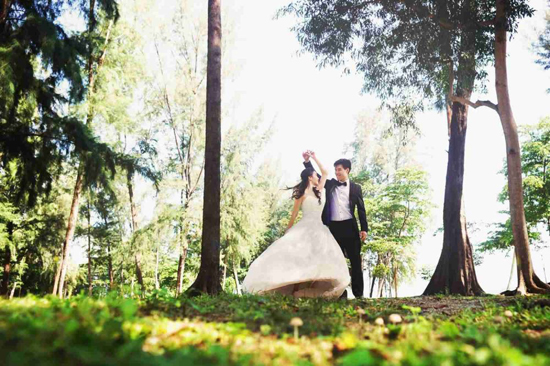 Dave Wong Photography
Dave Wong established the company in 2012 to provide solutions to the photography needs of many couples. In 2009, he joined a popular local photography studio to hone his skills, which then helped him become a full-time professional wedding photographer. His love for wedding photography reflects in all his works. He believes that the moments and emotions of the couples during the big day are extremely important and precious. Dave wants to capture the frames of love, devotion, and feelings of each of his client. Some of his services include pre-wedding, wedding day, wedding highlights, and solemnization.
Grandeur Wedding Studio
Grandeur Wedding Studio offers a full range of wedding-related services. They believe that wedding is one of the most important events in every person's life. So, Grandeur Wedding Studio has committed to providing only top-class, high-quality wedding-related services to each of their clients. By offering these services, they can help customers make their wedding memory an unforgettable one. No matter where the wedding location may be, they can provide reliable services including ROM photography & videography, pre-wedding photo shoots & cinematography, actual day wedding photographer and videographer, and bridal gown rental.
Lushfolio Photography
In late 2009, Lushfolio Photography was established by Brandon Chang to take his passion to the next level. The company's service starts from the time the customer appoint Brandon as the wedding photographer, not just on the day itself. Part of his wedding photography service is to join in every phase, from the shoot planning, preparation, brainstorming, actual photo shoot, to the final delivery.