Alexandre De Paris Hair Accessories Spring/Summer 2015
2015-04-08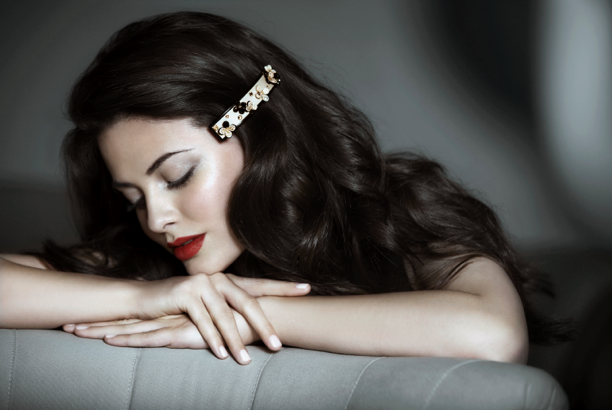 Looking for the perfect finish to your bridal hairdo? Alexandre De Paris Accessories' latest Spring/Summer 2015 collection offers a wide range of nature-inspired designs to match any bride's style, and easily transition you from day to night.
Enhance your beauty with these accessories on your day of joyous celebration that is full of happiness and love. Each piece is an elaborate work of art to complete one's appearance and outfit, being handcrafted with meticulous care and precision down to the very last detail.
For the glamorous bride, Floral Tribute comes in a variety of hair clips and hair bands abloom with black and cream florals covered in bold gold and crystal accents.
Brides going for a sophisticated look can look to Flight of Fancy, which features winged-patterned hair clips with three-dimensional butterfly decorations encrusted with gold beads, Swarovski crystals and glitter.
For understated elegance, Bejewelled lends a simple yet classic touch to the bridal ensemble. These hairpieces are adorned with clear faceted crystals in various colours to complement both light and dark hair, and to add an extra 'oomph' to the 'do.
Alexandre De Paris Hair Accessories are available at Takashimaya and Capitol Piazza. Prices range from $158 to $498.