AMA Red Carpet-inspired Wedding Locks (Part 1)
2016-12-09

Back in September, we brought you Red Carpet-inspired wedding day looks for your very own walk down the aisle. But as we all know, makeup is but one aspect of your entire wedding day look. Achieving the complete visage of flawless beauty and timeless elegance is a complex equation that involves the math of acquiring the right dress, the right shoes, the right accessories and – yes – the right 'do. Thus, in a two-part special, we are bringing you Red Carpet-inspired locks that are worthy of your very own "Hollywood" occasion. Of course, we made sure that these hairstyles are chic, classy, timeless and most importantly, replicable on your wedding day with the help of top hairstyling tools from ghd.
Our source of inspiration: the 2016 American Music Awards (AMA) Red Carpet event. This year saw some of Hollywood's top celebrities like Behati Prinsloo, Selena Gomez, Fifth Harmony, DJ Khaleed, Bebe Rexhad, Shawn Mendes, and Gigi Hadid gracing the event. All were sporting 70's inspired fashion and while some had us a little less than impressed, others showed up with their top model game on.
Glam like Gigi
Perfect for the alluring bride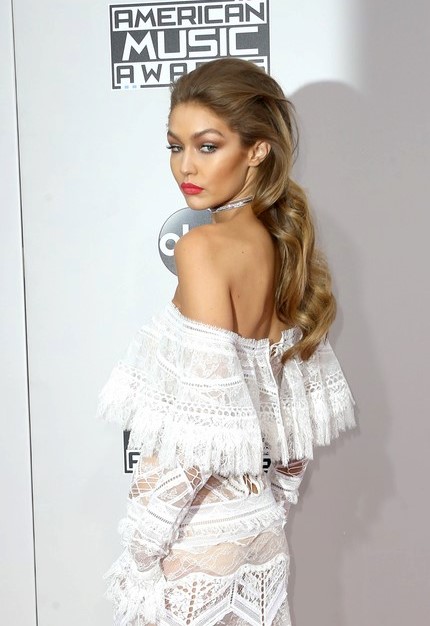 *Celebrity photo for reference only.
Gigi Hadid – the name needs absolutely no introductions. Just 21 years of age with a speculated net worth of $4 million, this top model is the epitome of flawless style, stunning beauty and classy sensuality. Arriving at the AMA Red Carpet this year in a very sheer, long-sleeved, off-the-shoulder gown by Roberto Cavalli, sensual red lip and perfectly contoured, she once again blew everyone away. The perfect vision of romance with a hint of old Hollywood glam, we want her dress; we want her makeup look; we want her hairdo!
Lucky for us, the genius behind the latter, Celebrity Hairstylist Bryce Scarlett was happy to let us in on how those dramatic waves were achieved:
"To get a lot of volume, I used the ghd Air Hairdryer and the ghd Natural Bristle Radial Brush in Size 4, blowing out her hair up and away from her face. Once it was dry, I sprayed some thickening spray and backcombed it through.
ghd Air Hairdryer, $225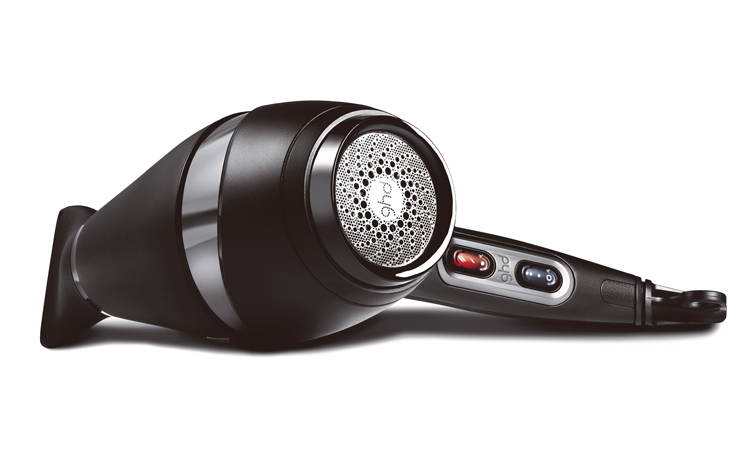 Since we wanted big voluminous curls, I used ghd Soft Curl Iron to curl her hair. The one and a quarter inch barrel creates nice, bouncy curls, which was exactly what we were going for.
ghd Soft Curl Iron, $330

Once her hair was curled, I brushed her hair back to soften the look, giving it a more relaxed vibe. I teased the top for a little extra volume and used the ghd Platinum Styler to touch it up and get rid of any flyaways. Then, I set it all with hairspray and we were out the door for her big red carpet reveal."
ghd Platinum Styler, $396

Did you like this look? If you did, you'll want to stay tuned. We've got one more gorgeous red carpet-inspired look for your wedding day.
ghd hair products are available at all Sephora stores, PREP, PREP Luxe, Salon Vim (313 Somerset), Shunji Matsuo (Ngee Ann City), Salon 360, Expat Hair Studio and Salon Royale.