AMA Red Carpet-inspired Wedding Locks (Part 2)
2016-12-13

Back in September, we brought you Red Carpet-inspired wedding day looks for your very own walk down the aisle. But as we all know, makeup is but one aspect of your entire wedding day look. Achieving the complete visage of flawless beauty and timeless elegance is a complex equation that involves the math of acquiring the right dress, the right shoes, the right accessories and – yes – the right 'do. Thus, in a two-part special, we are bringing you Red Carpet-inspired locks that are worthy of your very own "Hollywood" occasion. Of course, we made sure that these hairstyles are chic, classy, timeless and most importantly, replicable on your wedding day with the help of top hairstyling tools from ghd.
Our source of inspiration: the 2016 American Music Awards (AMA) Red Carpet event. This year saw some of Hollywood's top celebrities like Behati Prinsloo, Selena Gomez, Fifth Harmony, DJ Khaleed, Bebe Rexhad, Shawn Mendes, and Gigi Hadid gracing the event. All were sporting 70's inspired fashion and while some had us a little less than impressed, others showed up with their top model game on.
Fresh like Ciara
Perfect for the a la mode bride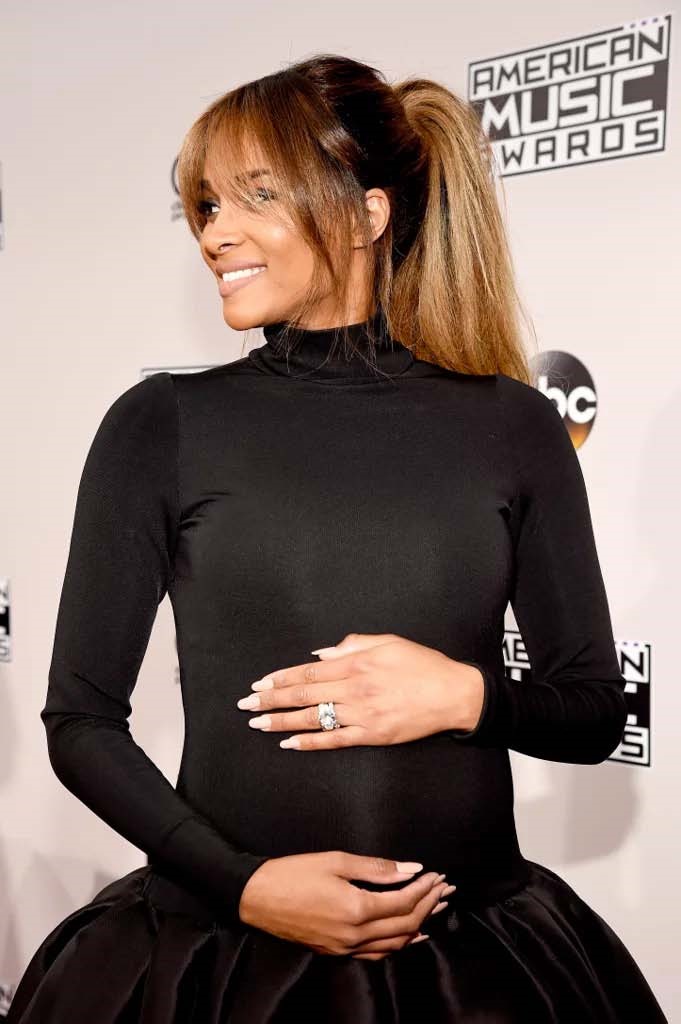 *Celebrity photo for reference only.
Arriving at the AMA Red Carpet glowing and working those pregnancy curves, Ciara stunned the crowd in her bump-hugging Stephane Rolland dress and classic Giuseppe Zanotti Design black satin platform pumps. Ever the vision of effortless chic, this Hollywood pop and R&B singer, paired the look with a flirty ponytail and Bardot bangs. And what we love about this hair do is how seemingly simple yet stylish it is. Worn on your wedding day it would be absolutely a la mode. Celebrity Hairstylist, Cesar Ramirez, lets us in on how he worked Ciara's gorgeous mane for AMA Red Carpet event:
"I wanted to do something that would complement her beautiful dress. My vision was a long messy ponytail with a 70s inspired fringe. So to start, I applied Mizani's Thermasmooth System and blew out Ciara's hair with my ghd Air Hairdryer.
ghd Air Hairdryer, $225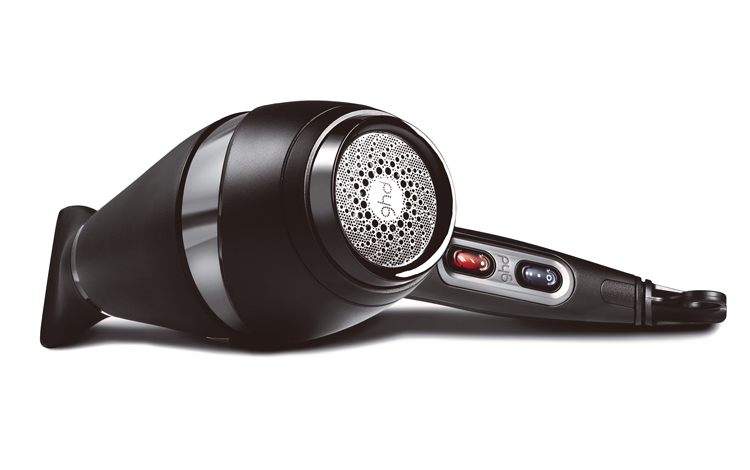 I then parted her fringe area and sectioned out hair around her face. For the ponytail, I sectioned her hair into two parts – front and back. Using the ghd Paddle Brush, I brushed back and secured the back section into a ponytail to create a base right at the centre back of her head.
ghd Paddle Brush, $45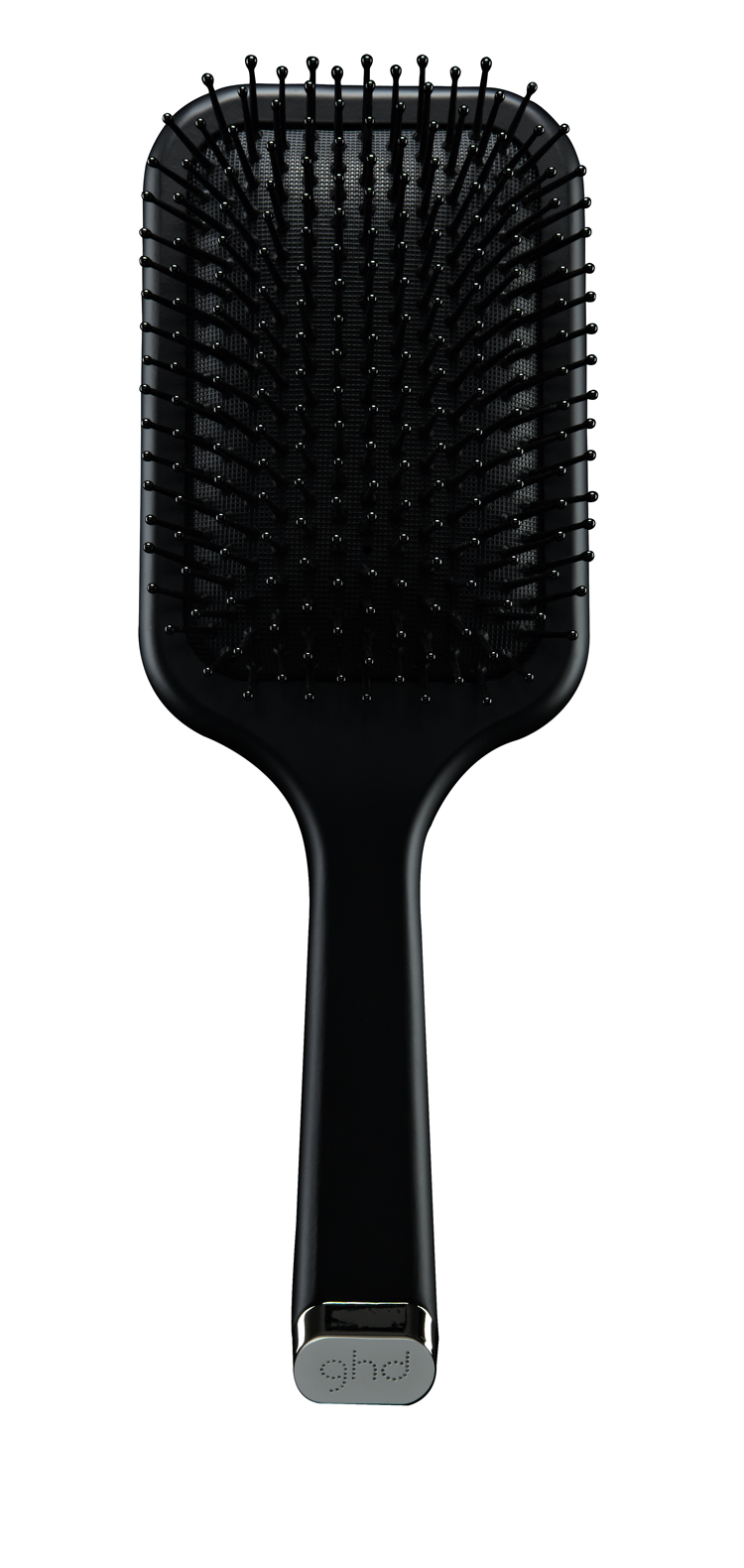 After which, I attached a Faux Cesar-Do Ponytail, which I custom coloured to blend with her beautiful blonde hair. To hide and blend the faux pontail, I incorporated the remainder of her hair into the ponytail creating on big sexy messy pony.
I cut her fringe to really frame her face and give her sexy 70s-inspired bangs. For an incredibly shiny finish and to nix flyaways, I used the ghd Platinum Styler on the ponytail and on the fringe. Finally, I sprayed Mizani HRM Anti-Humidity Hairspray to set the look."
ghd Platinum Styler, $395
We hoped you enjoyed the two-part red carpet-inspired hairstyle series. More importantly, we hope we've given you some gorgeous ideas for your own unique wedding day look.
ghd hair products are available at all Sephora stores, PREP, PREP Luxe, Salon Vim (313 Somerset), Shunji Matsuo (Ngee Ann City), Salon 360, Expat Hair Studio and Salon Royale.