Crowning Glory
2015-04-29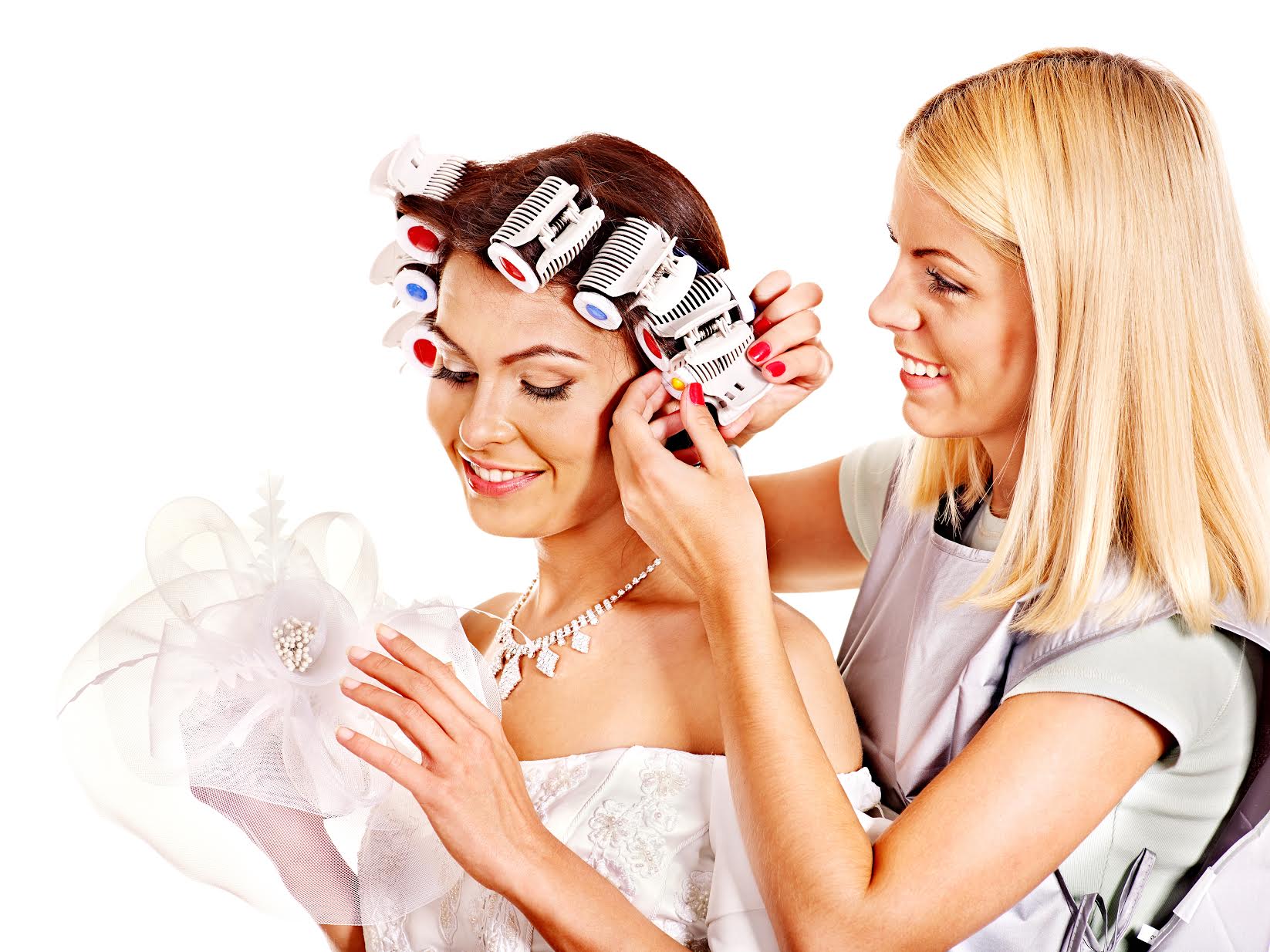 Atop every beautiful bride is a crowning mane of glory. Want to tame those unbridled locks? Our experts hold the whip to lick those tresses into stunning shape!
Question
My face is on the round side, but I want my face to look smaller and more defined for my wedding. What sort of cut should I go for?
Answer
Matsunaga Kohji, the Creative Director of Komachi The Hair Cult, advises brides who want smaller, sharper-chinned faces to "go for shoulder length gradual cuts, with few layers, or none." He notes that the hair should be left thicker, and heavily full towards the front of the face to balance out your face shape, and this will make it appear sharper.
Question
I have always had waist-length hair and am thinking about changing hairstyles to surprise everyone on my wedding day. What sort of look should I go for, something that will stun pleasantly but not be too shocking?
Answer
Do you really want to chop that ebony (or auburn, or blond, or chocolate) mane off? You say you do, but when push comes to shove, many damsels with flowing locks find that they just cannot bear to part with their lovingly nurtured waves (or curls, or dead-straight tresses). If you're not inclined to have your hair cut, Matsunaga Kohji provides an alternative solution: instead of going for the guillotine, you can simply style all your hair up and use a curling iron to work its magic on the ends, waving them gently around your face.
However, for the more intrepid who are tired of the same old style and open to the idea of having their hair cut, Matsunaga Kohji recommends that the hair be cut up until shoulder length, before styling half of it up and curling the other half so that pretty waves are left around the shoulders. Sides should be left out and tamed to give a wispy look, and voila, there you have it: a picture-perfect bride.
Question
Short hair has always been my preferred style because of convenience, but how can I have long, flowing waves during my wedding dinner? Should I go for hair extensions or a wig?
Answer

Wigs are definitely the better option, Matsunaga Kohji opines. Not only are wigs much faster to attach, they also offer more convenience and are easier to remove once the wedding is over. What about hair extensions? Matsunaga Kohji notes that "extensions are more expensive, take a long time to attach and remove and are also time consuming to maintain. Hair extensions might also not be suitable for certain hairstyles and, if done poorly, may appear obviously fake." Gasp! Quelle horreur! Which bride wants that, now?