Hilltop Haven: Celebrate Your Dream Day at a Lush, Luxurious Escape with Sofitel Sentosa
2023-03-14

Tucked away on the southern edge of Sentosa Island lies a hilltop haven of peace and tranquillity.
Sofitel Singapore Sentosa Resort & Spa is the perfect destination for a fairy tale-like wedding away from the hustle and bustle of the city. With 27 acres of stunning greenery, featuring outdoor palatial spaces and a view of the South China Sea, Sofitel Singapore Sentosa Resort & Spa is the venue to create memories that last a lifetime.
Clifftop Wonders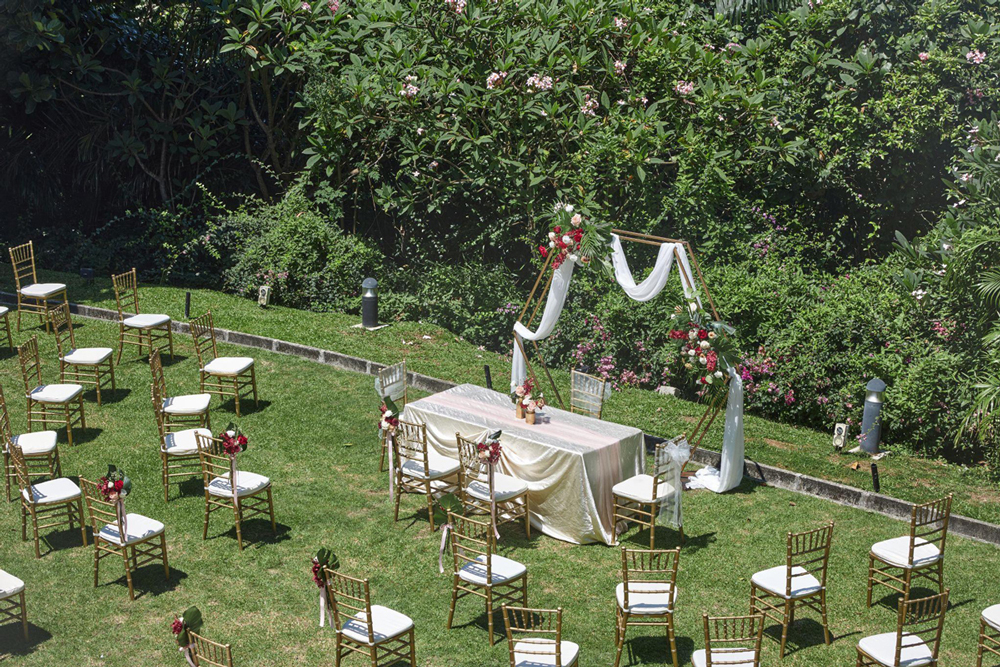 Perched atop a cliff, Sofitel Singapore Sentosa Resort & Spa offers a plethora of event spaces.
The exclusive Villa du Jardin comes with private pool and garden, and is the ideal venue for solemnisations.
For wedding banquets, couple have a choice between the Straits and Saffron Ballrooms. The pillarless ballrooms have floor to ceiling glass doors, creating airy and sunlit spaces, and offer views of the manicured garden and the South China Sea.
Revel in your special day at the beautiful venues which combine the sophistication of architecture inspired by Jardin du Luxembourg and the magic of a Balinese escape. The verdant flora and fauna of the island (the resort is home to a muster of gorgeous resident peacocks) also provide an unparalleled backdrop for photo-taking.
Epicurean delights served with attentive service ensure you and your loved ones a wedding day like no other.
Enveloped in Privacy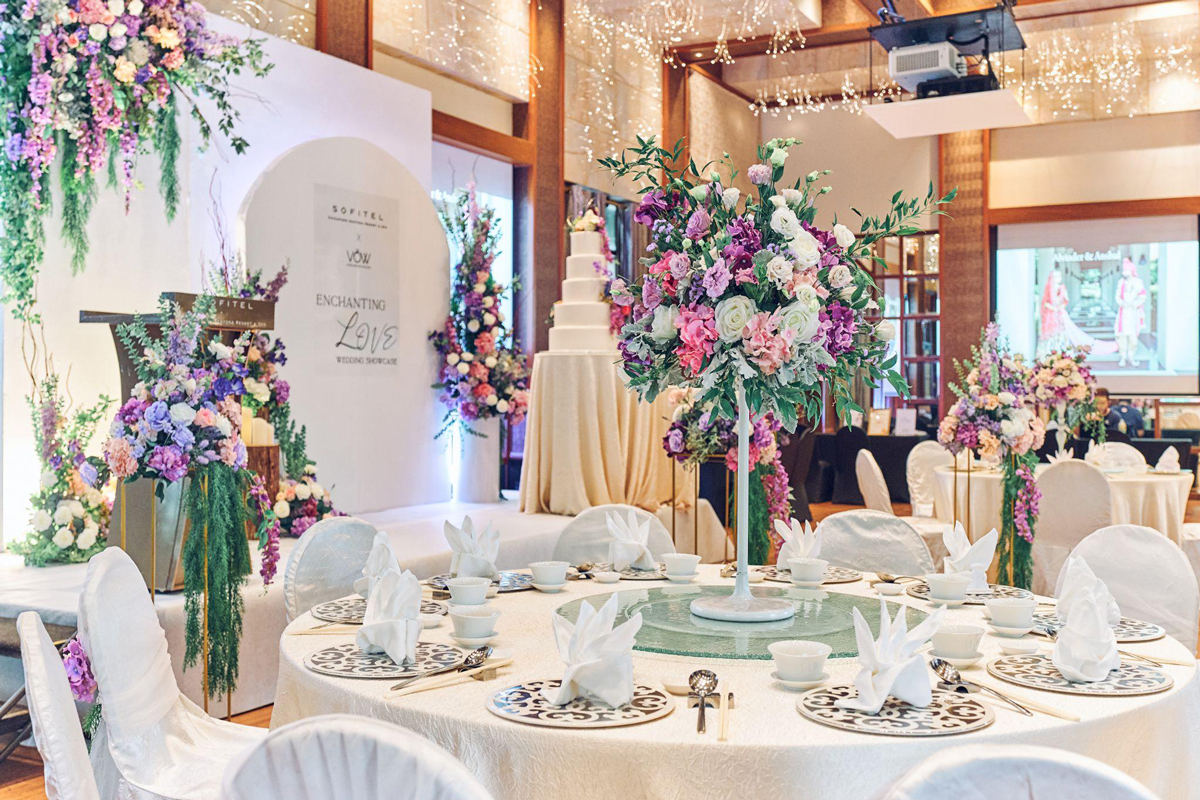 Beyond the breath-taking scenery, each venue is set away from the main resort building, offering utmost privacy with a separate driveway for weddings, dedicated foyer areas, as well as a bridal changing room.
Enjoy the refreshing sea breeze wafting in from the South China Sea, as well as exceptional hospitality you expect from Sofitel Singapore Sentosa Resort & Spa.
One-of-A-Kind
With its unique combination of nature, luxury, local and international influences, Sofitel Singapore Sentosa Resort & Spa presents itself as a perfect location to begin the next chapter of your life.
If Sofitel Singapore Sentosa Resort & Spa sounds like your dream wedding destination, you may find out more about their venues and services by visiting their website, or contacting them at h9474@sofitel.com.
Sofitel Singapore Sentosa Resort & Spa
Email: h9474@sofitel.com
Tel: 6708 8310
Website