One Special Day, Priceless Memories - My Dream Wedding photography
2022-05-24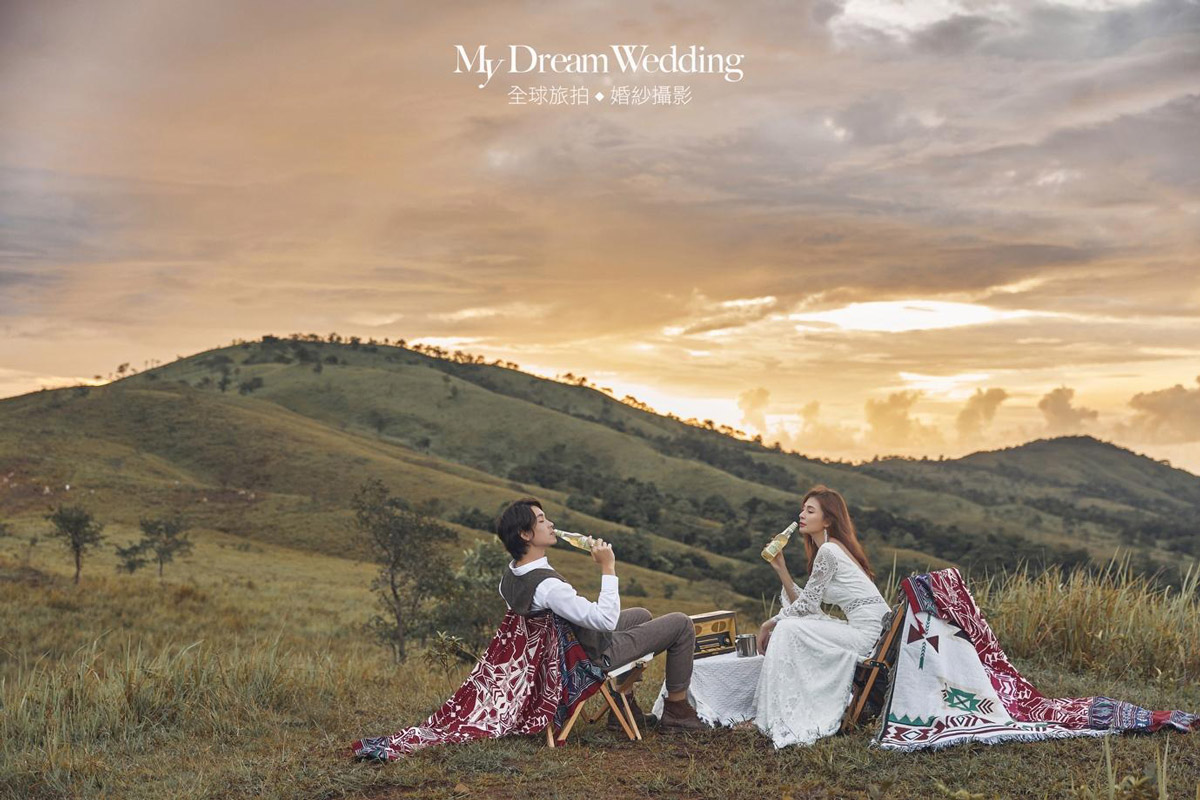 When it comes to making your wedding photos look like it came straight out from a fairytale, My Dream Wedding does it best.
With multiple studios across Singapore, Malaysia, Macau, Hong Kong and China, My Dream Wedding is easily one of the most sought-after and trusted photography studios in the region.
Whether you are dreaming of a breezy seaside photoshoot or a Korean-themed studio photography experience, the team is ready to provide the best of both worlds with their professional expertise and partnerships with leading brands in Korea, Japan and Europe.
Taking indoor photoshoots to a whole new level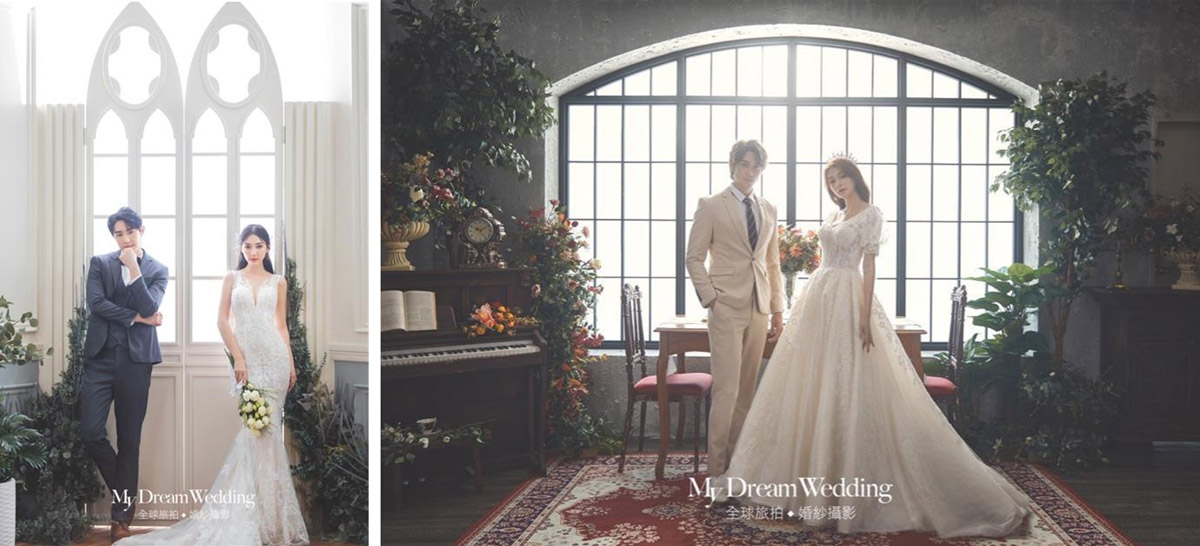 Elegant, dreamy, and pristine. These are the three words that one can think of when describing My Dream Wedding's indoor studio. Carefully crafted with lush flora, warm tones of pine and abundant rays of natural sunlight, the mise-en-scene of each set is designed to evoke a sense of effortless beauty. Who knew that indoor photoshoots could have so much potential?
When the prints are out, continue to enjoy the benefits of engaging My Dream Wedding by receiving exclusive in-house mementos such as a premium photo box, photo album and photo frames. These personalised time capsules will be a perfect keepsake to look back upon in the future.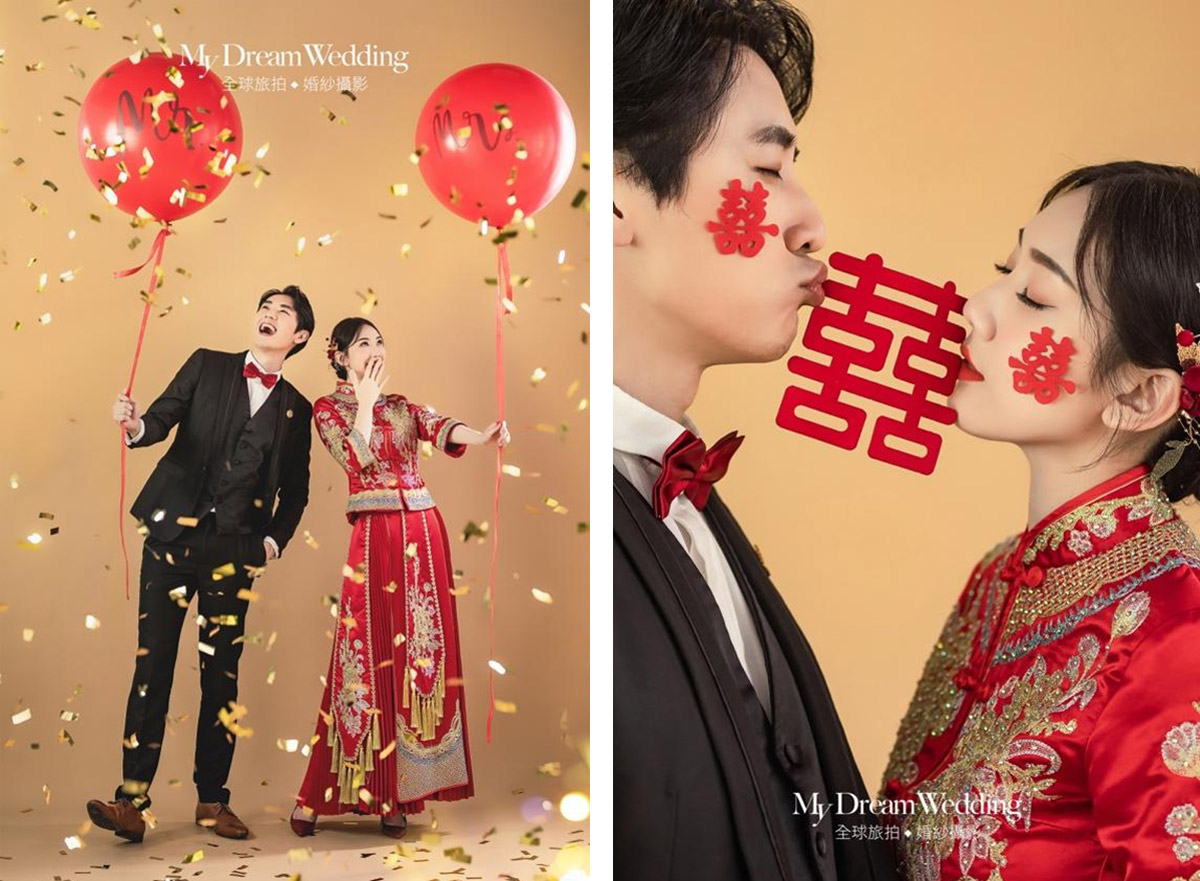 The power of backdrops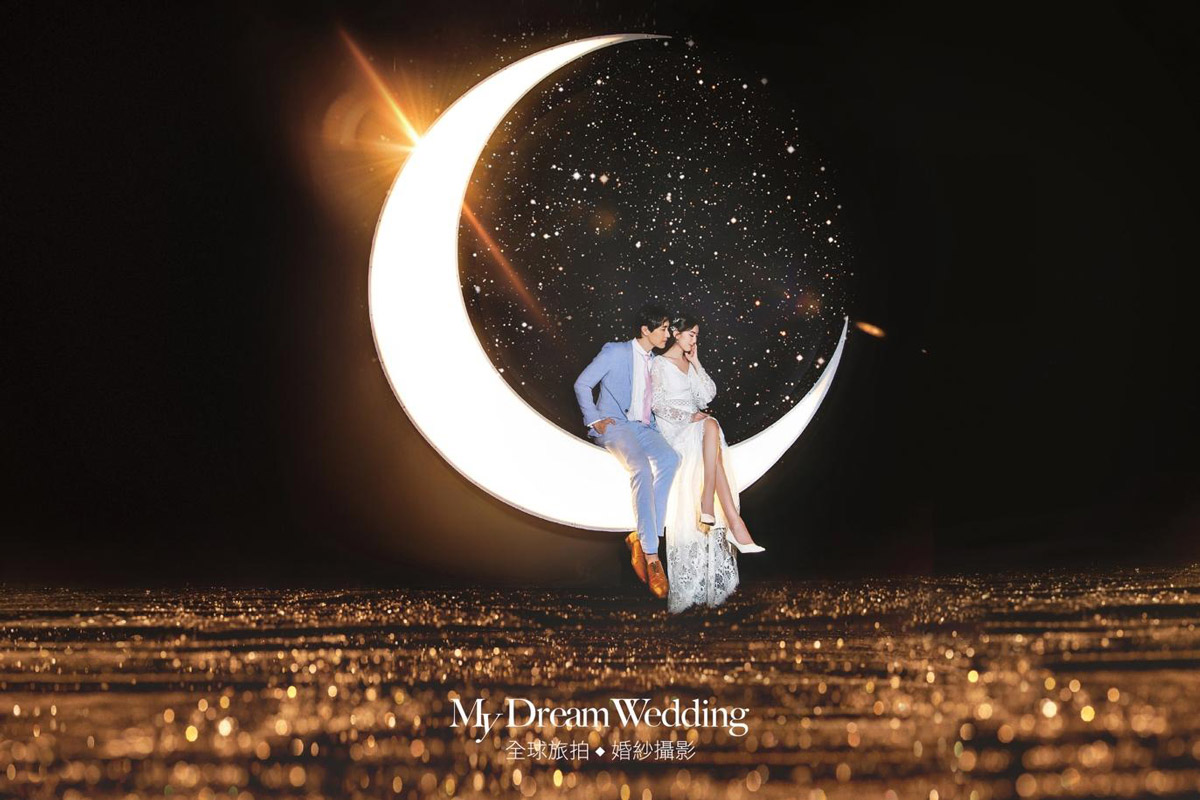 At My Dream Wedding, you can let your artistic imagination run free and allow the wonders of photoshop take you anywhere. If you have always envisioned a magical getaway far from the city and high above the clouds in the night sky, this is your chance to make the picture in your head come to life. If dancing under cherry blossoms against soft pastel hues is your thing, sound it out and the photo editors at My Dream Wedding will work their magic.
Endless creativity and fun ideas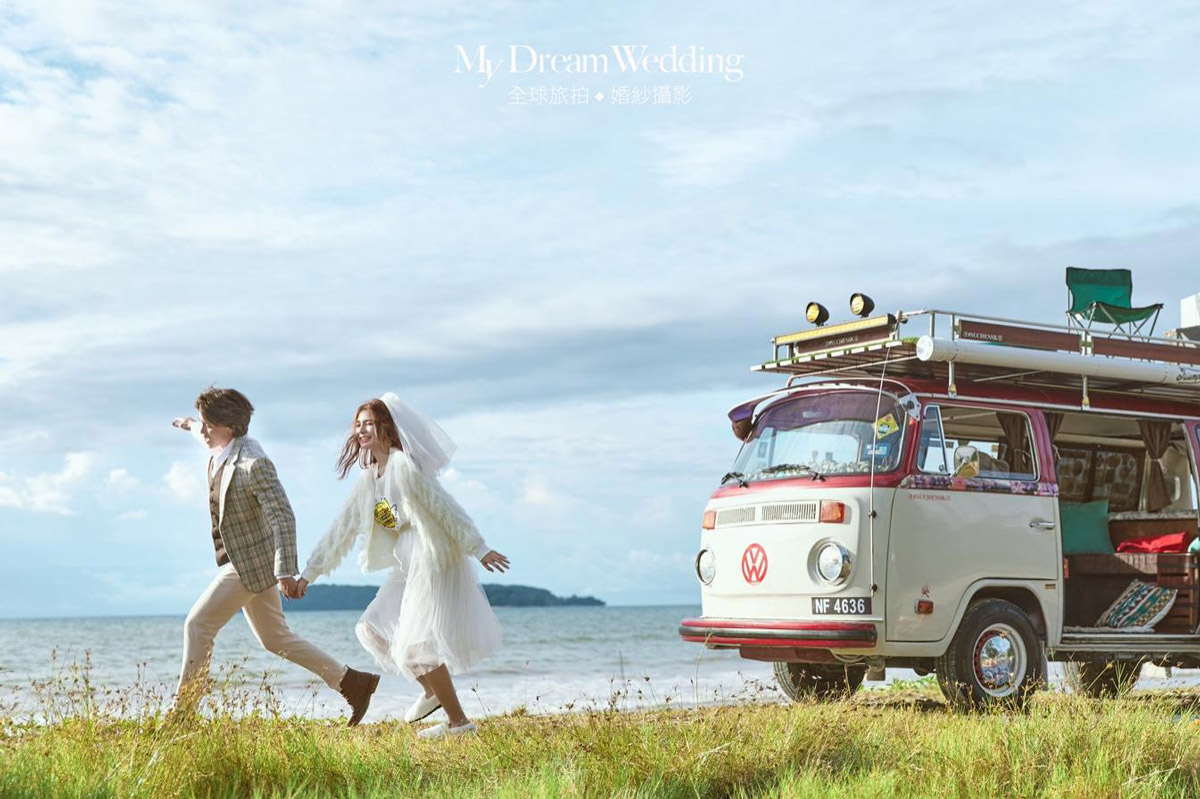 When you engage My Dream Wedding to snap your pre-wedding pictures, you'll be bringing home more than just perfect shots. Their team of energetic and good-humoured photographers will melt your camera shyness away with their endless ideas of poses and angles – kickstarting new wedding memories for you and your fiancé.
Singapore may be notorious for its unpredictable weather, but the quick-witted team at My Dream Wedding is also known for going the extra mile in providing clients a comfortable experience and to make the best out of every photoshoot – rain or shine.
More than just a photo studio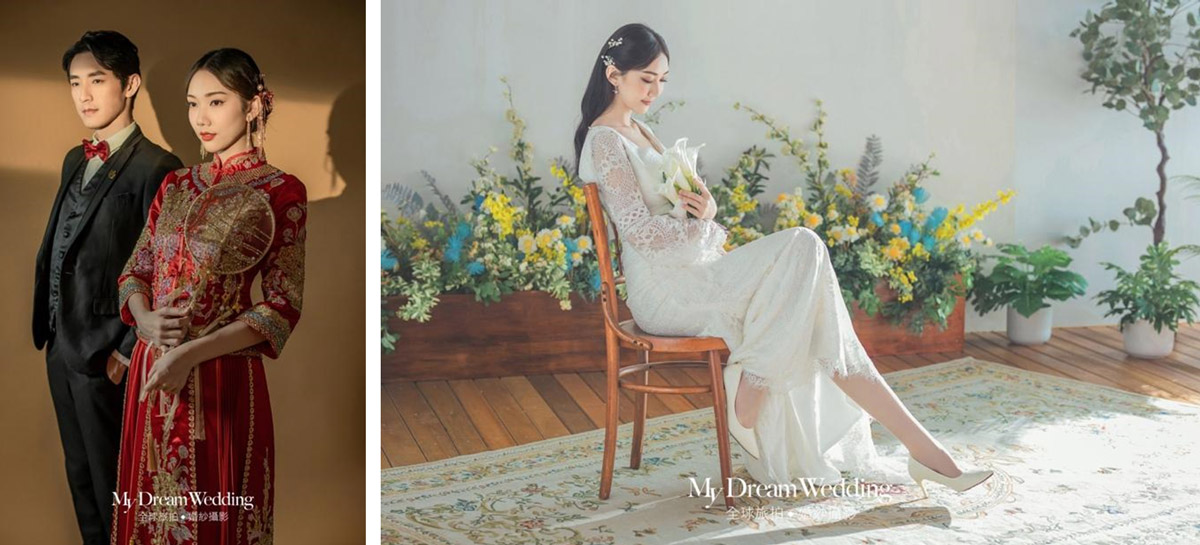 Besides its photography expertise, My Dream Wedding is also a bridal boutique that specializes in hair and makeup services. If you have been on the up-and-coming social media platform Xiaohongshu ("Little Red Book"), you would have noticed that My Dream Wedding's bridal gowns are the most talked about on the site. From sweetheart necklines, classic A-line silhouettes to mermaid tail dresses, My Dream Wedding has a comprehensive selection of gowns that bring out the charm of every bride.
Be it photography style, type of packages available or venue options, My Dream Wedding believes in tailoring its services to meet the needs and preferences of each newlywed. If you're looking for a well-experienced and passionate team of wedding photographers or simply sourcing a beautiful gown for your special night, look no further. You can contact My Dream Wedding at the following:
Contact Details
Address: 52 Tras Street, #01-01, Singapore 078991
Tel: +65 6438 1237
Website: www.mydreamwedding.com.sg
Social Media
FB: @MyDreamWeddingSingapore
IG: @mdwsg