A Romantique Sanctuary for your Wedding Day: Sofitel Singapore Sentosa Resort & Spa
2022-01-21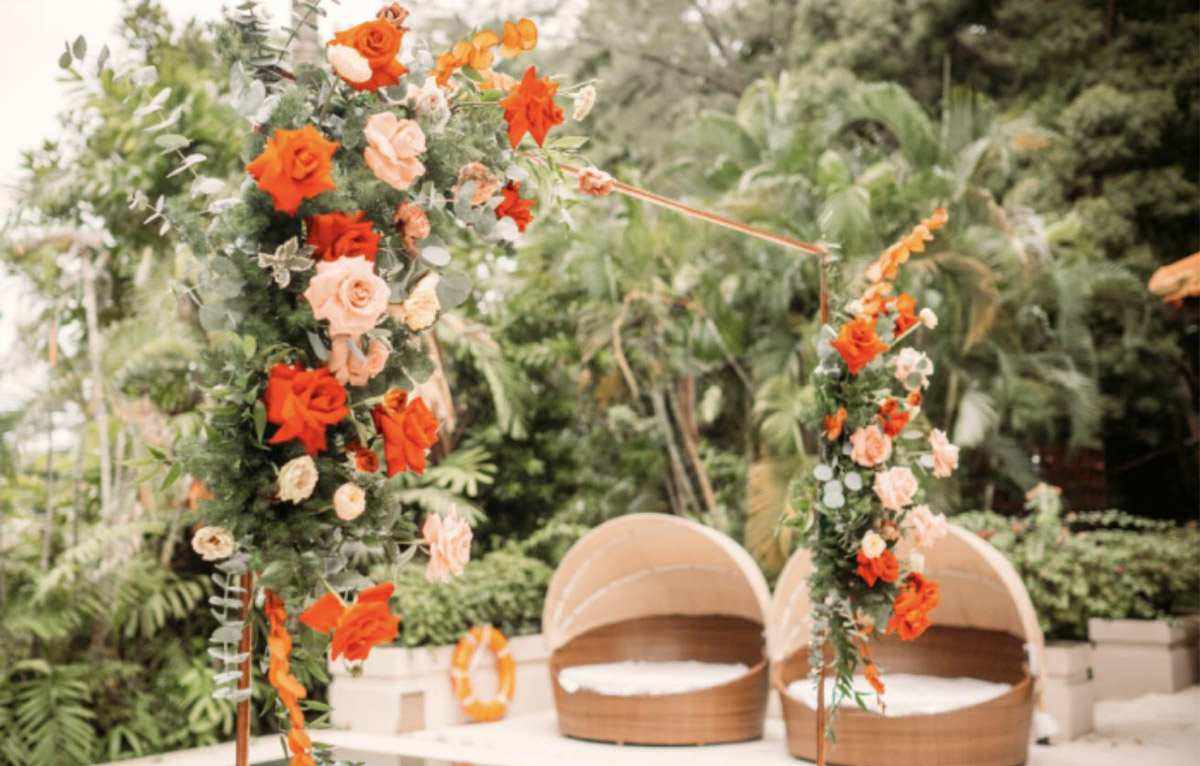 Source: Sofitel Singapore Sentosa Resort & Spa
Perched atop a cliff overlooking the South China Sea while being surrounded by lush greeneries, Sofitel Singapore Sentosa Resort & Spa is the perfect getaway for a magical wedding.
With its French-inspired themes and French architecture, Sofitel Singapore Sentosa Resort & Spa whisks you away to a Parisian paradise. Offering magnificent ballrooms, verdant outdoors that come alive as scenic backdrops, epicurean delights and classic French hospitality, the luxurious resort is dedicated to creating the fairytale wedding of your dreams.
Dreamy Venues
Spice Island Point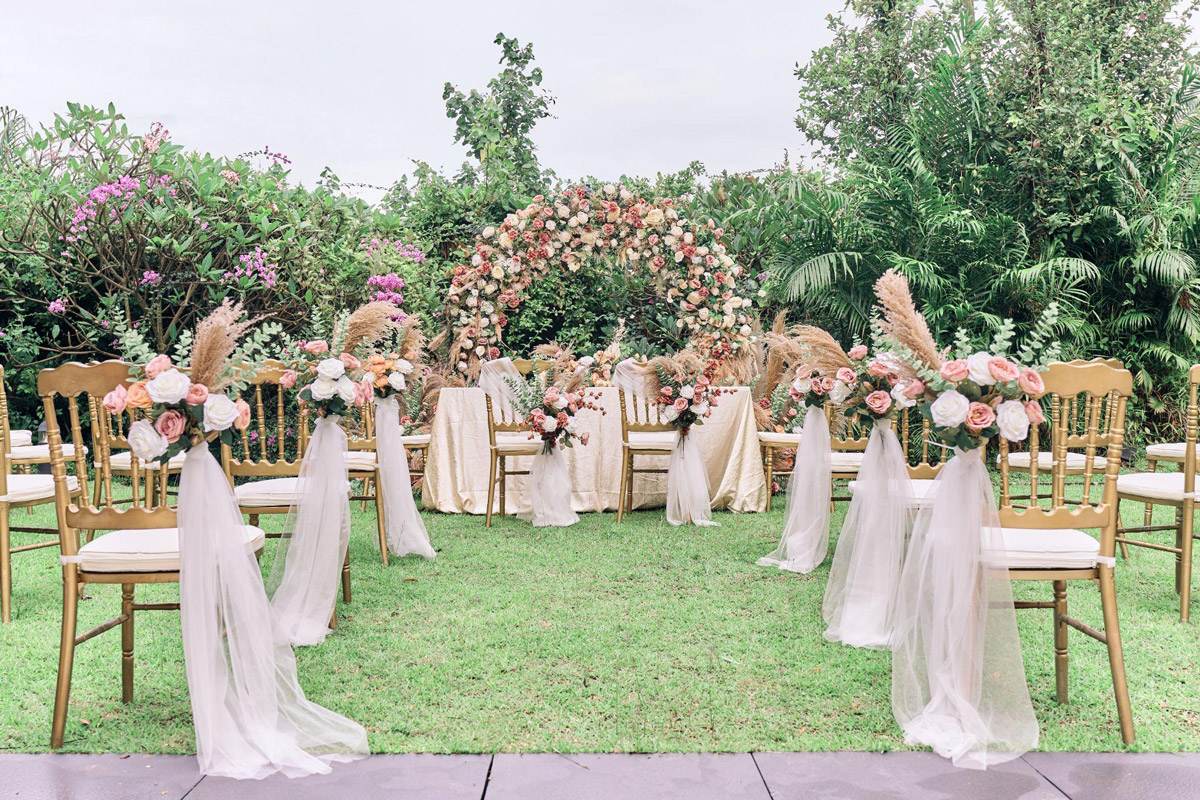 Spice Island Point
There is no better way to feel like a true princess than having the sky as your ceiling, verdant foliage as your backdrop and an elegantly manicured lawn beneath your feet. Hidden away from the main resort, Spice Island Point will truly be your private oasis. While immersed in the dream-like and intimate ceremony, catch a whiff of the fresh fragrance of frangipanis that lace the air.
Villa du Jardin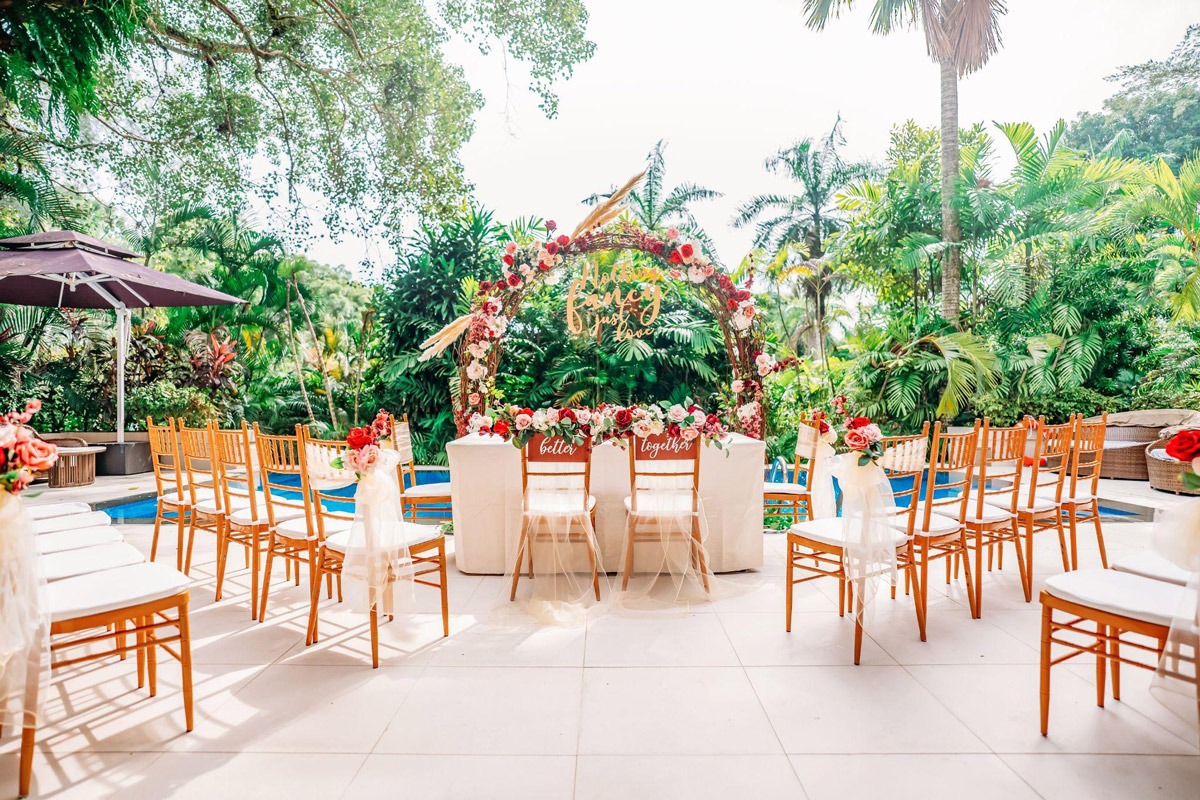 Villa du Jardin
If an intimate ceremony sounds like the wedding of your dreams, Villa du Jardin is perfect for you. Enveloped in lush and verdant greenery with palatial outdoor spaces, Villa du Jardin lets you have a Balinese wedding without having to travel. With a dedicated Maisonette and a pool that transforms into a dazzling reflection of the night sky, the secluded villa becomes a magical world you can call your own.
Saffron Garden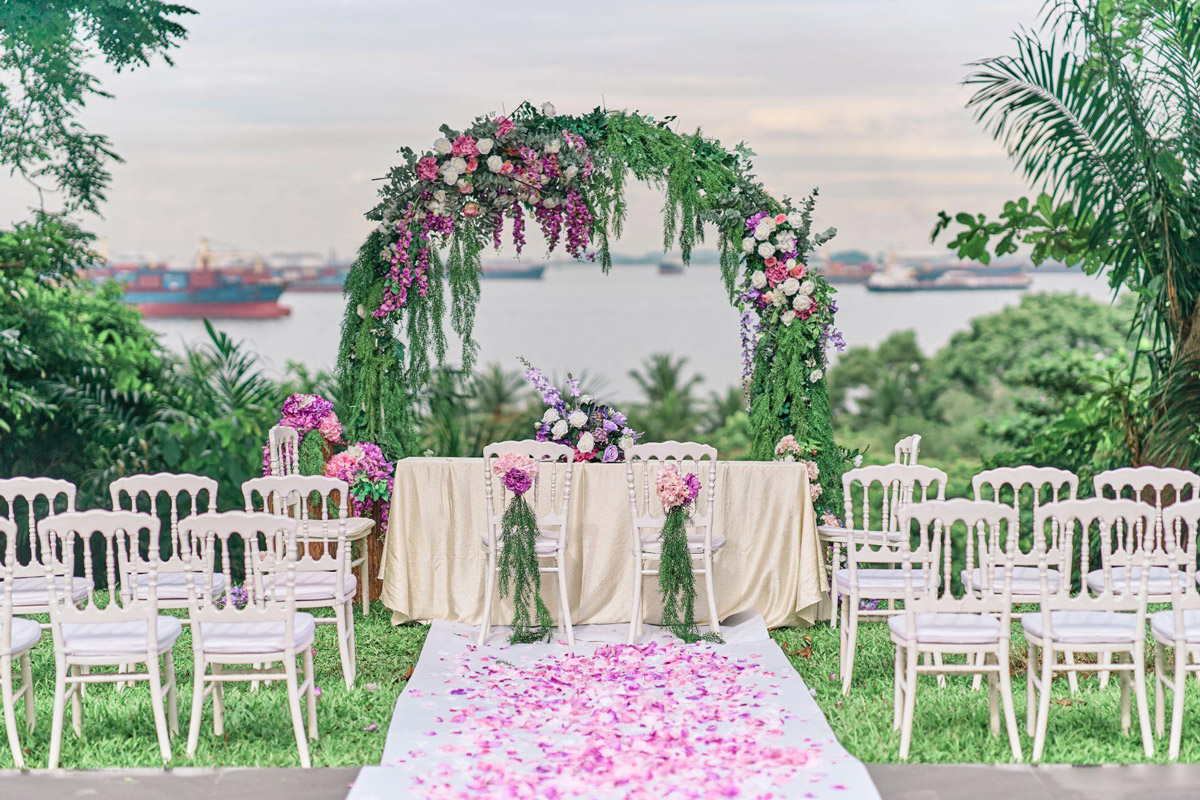 Saffron Garden
The Saffron Garden is precisely the image that comes to mind when you think of a dreamy and whimsical marriage. Live your fairytale-like wedding and walk along the private aisle with a gorgeous wedding arch and fluffy petals at your feet.
Enchanting Ballrooms
If you're not into outdoor weddings, no worries. Sofitel Singapore Sentosa Resort & Spa has a plethora of indoor spaces for you to choose from. Particularly, the Straits and Saffron Ballrooms are pillarless ballrooms with a panoramic view that stretches to the South China Sea and beyond.
Straits Ballroom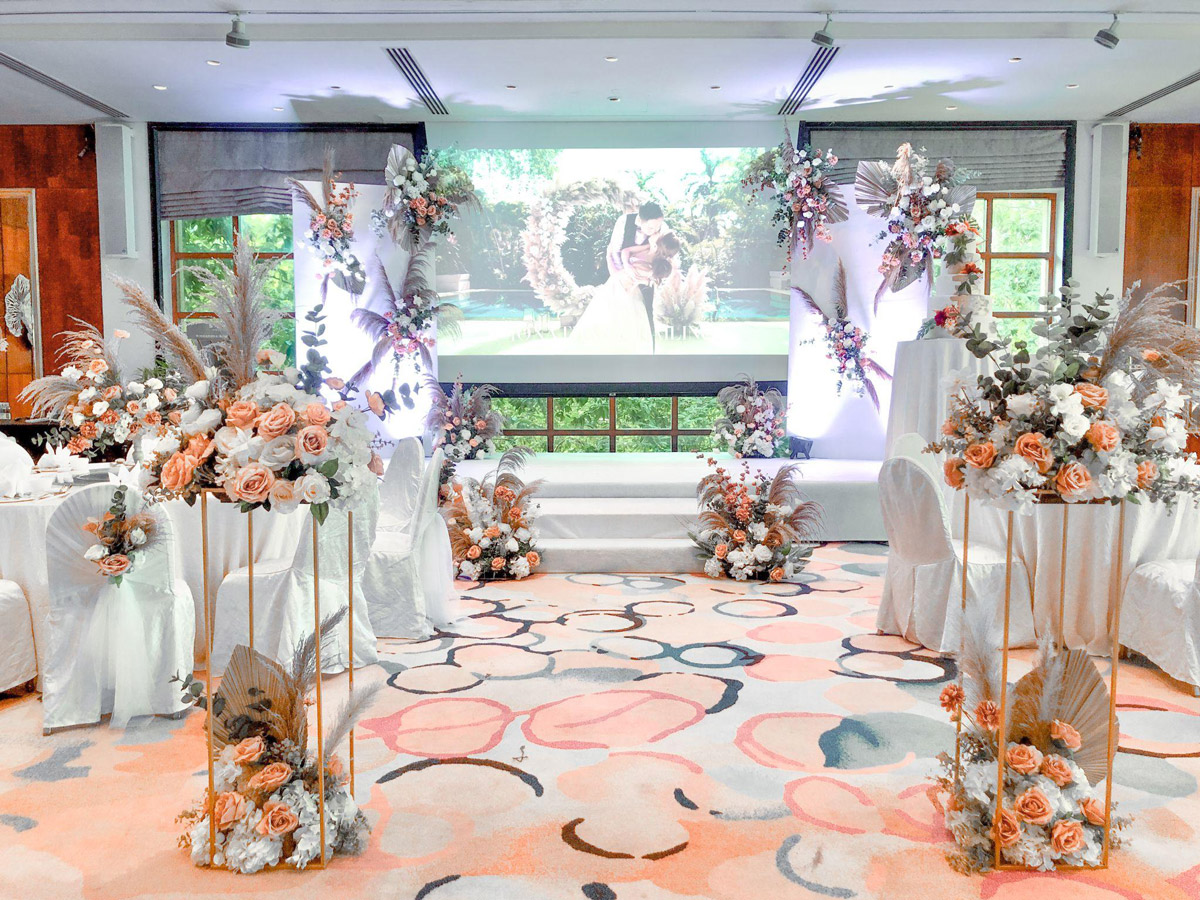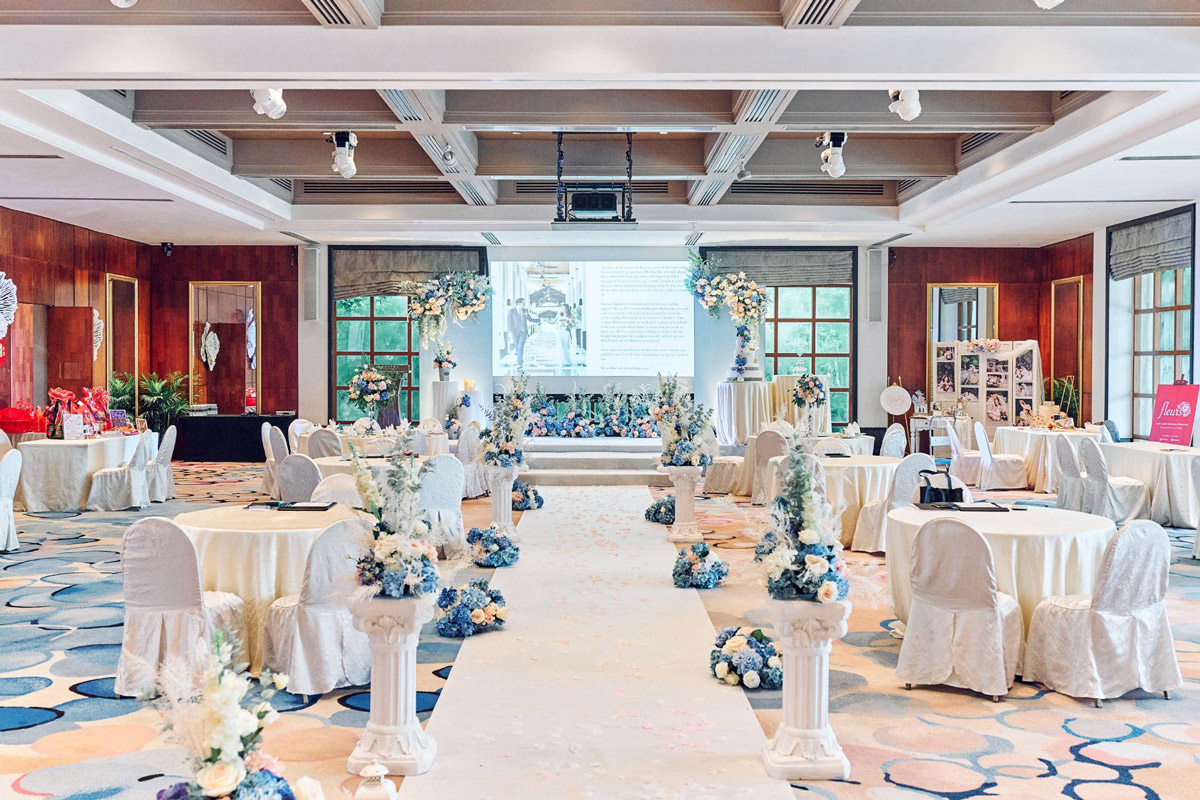 Straits Ballroom
With a private driveway away from the main resort, the Straits Ballroom is ideal for a ceremony that is contemporary yet classic. Bask in the infinite ocean breeze with sprinkles of the glistening sun beaming through the floor-to-ceiling windows. If you're looking for a modern yet ethereal wedding, the Straits Ballroom would be the one for you.
Saffron Ballroom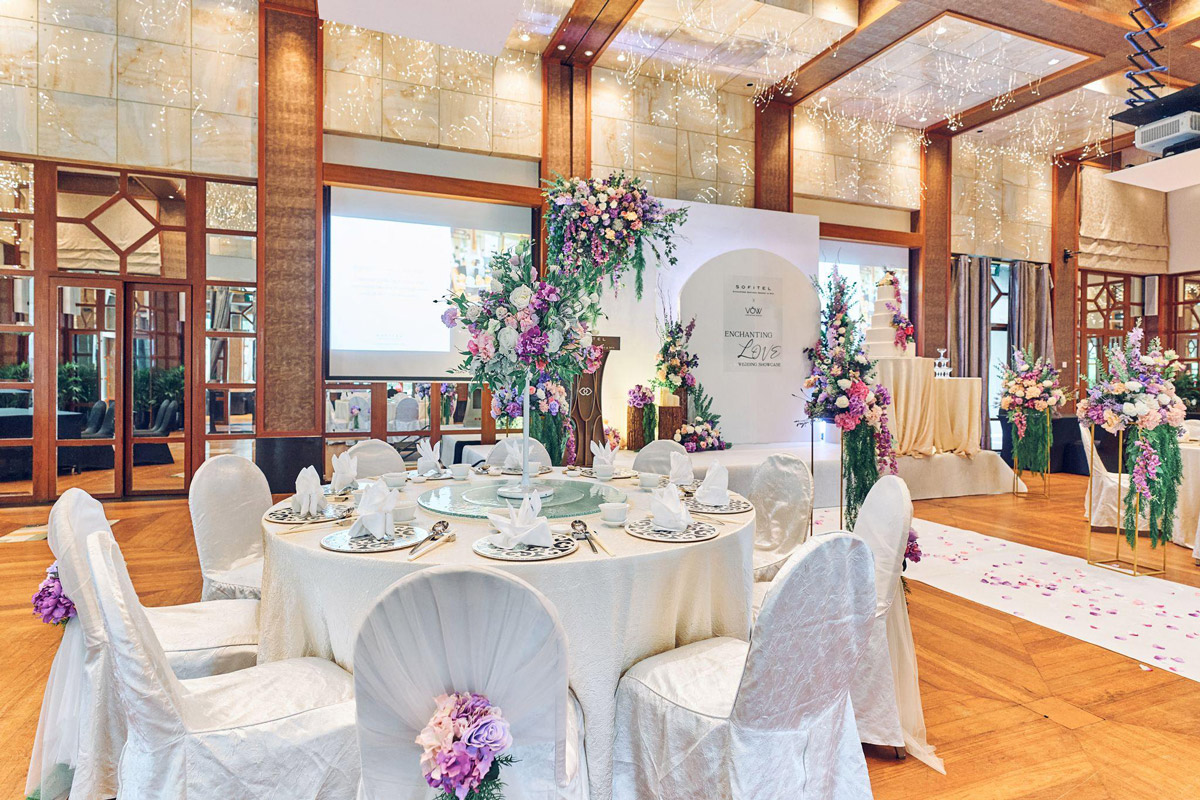 Saffron Ballroom
If Old World opulence sounds more like the aesthetic of your dreams, Saffron Ballroom would be up your alley. With floor-to-ceiling mirrored walls, parquet floor and soaring ceilings, the Saffron Ballroom allows you to recreate your favourite fairytale weddings. It even allows you to dim the lights as the ballroom transforms into an enchanting canopy of twinkling stars
Have a Magnifique Wedding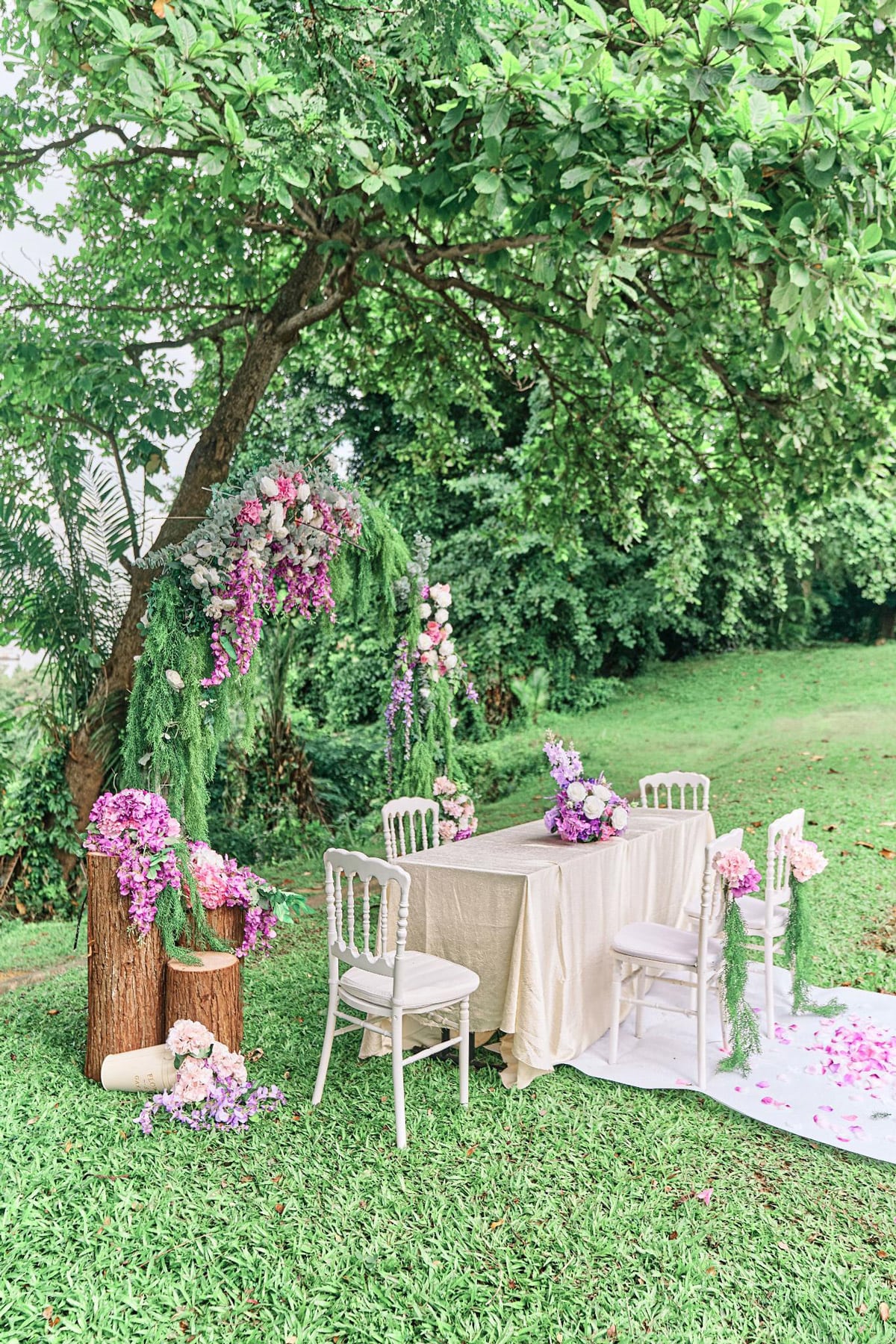 Saffron Garden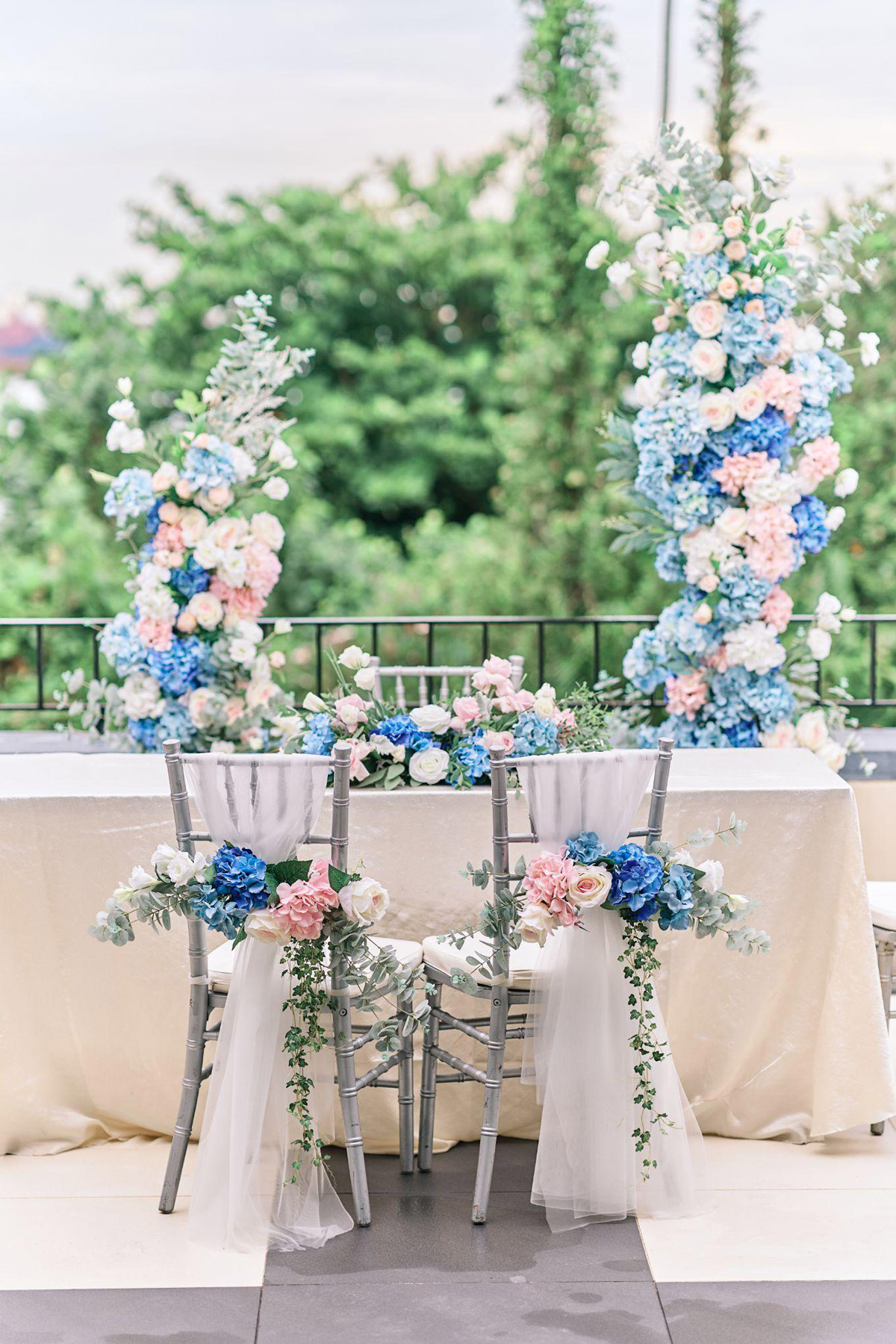 Straits Verandah
A wedding should be everything you dreamed of and more. With a dedicated team of wedding planners, seamless end to end service is granted to make your wedding planning process a smooth-sailing one.
Sofitel Singapore Sentosa Resort & Spa is dedicated to making your wedding experience the most magical one for both you and your guests. Enjoy free entry into Sentosa island with free parking available for all your guests!
If you would like to turn the whimsical wedding of your dreams into reality, simply contact Sofitel Singapore Sentosa Resort & Spa at +65 6708 8310 or email them at h9474-sl1@sofitel.com
Contact Details
Tel: 6708 8301
Email: h9474-sl1@sofitel.com
Website: www.sofitel-singapore-sentosa.com/weddings
Address: 2 Bukit Manis Road Singapore 099891
Social Media
Facebook: https://www.facebook.com/SofitelSingaporeSentosa
Instagram: https://www.instagram.com/sofitelsingaporesentosa/