A Wedding Beneath the Stars: Novotel Singapore on Stevens
2022-01-24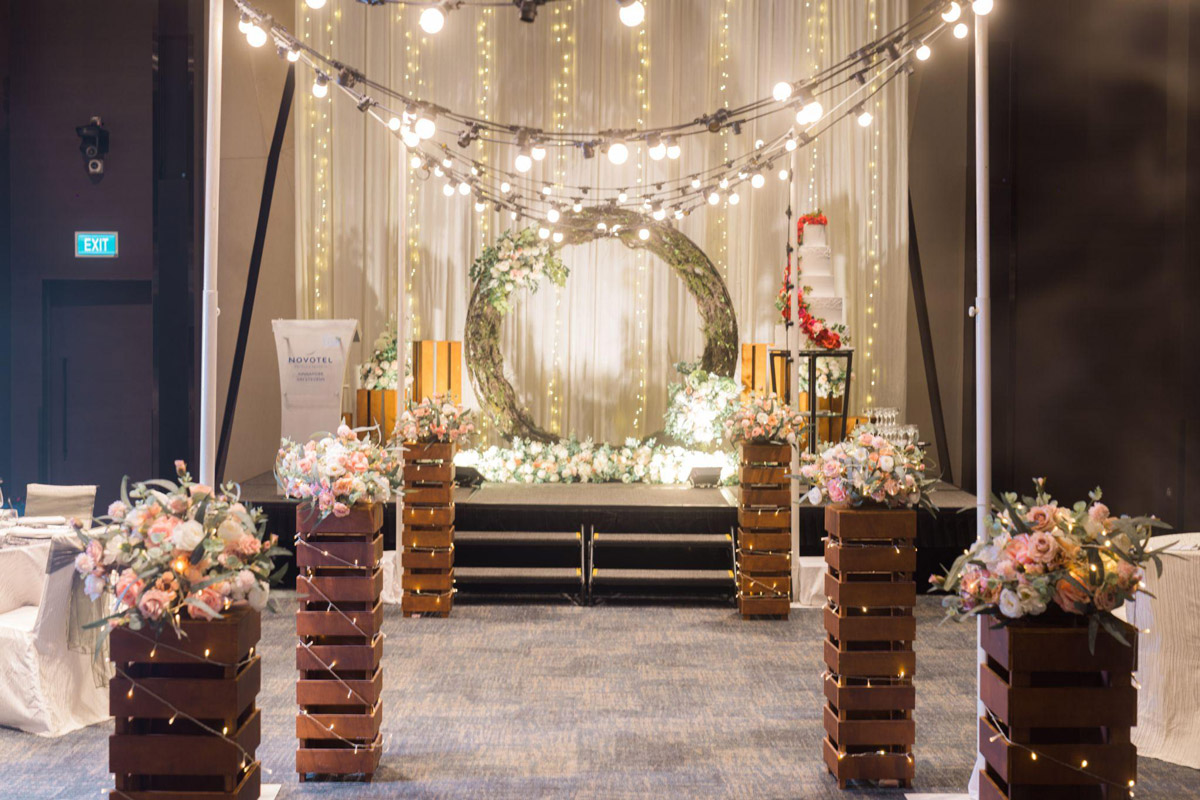 Rustic Vintage
Have a Galactic Wedding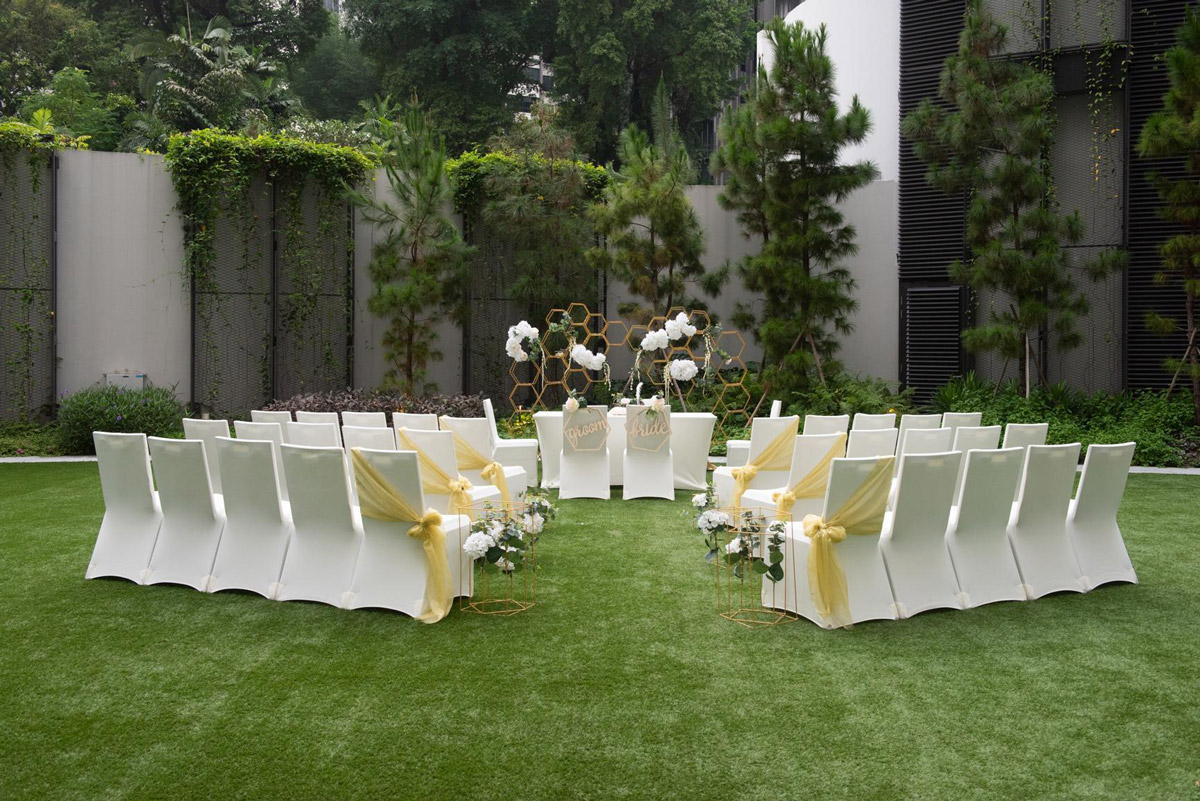 Novotel's La Terrasse
Indulge in a magical wedding day in Novotel's La Terrasse. With an air of whimsicality and ethereal elements, the lush outdoor terrace is perfect for wedding solemnisation and actual day photoshoots. Decked with beautiful floral arrangements, it will mark the beautiful and romantic joining of hearts between you and your partner!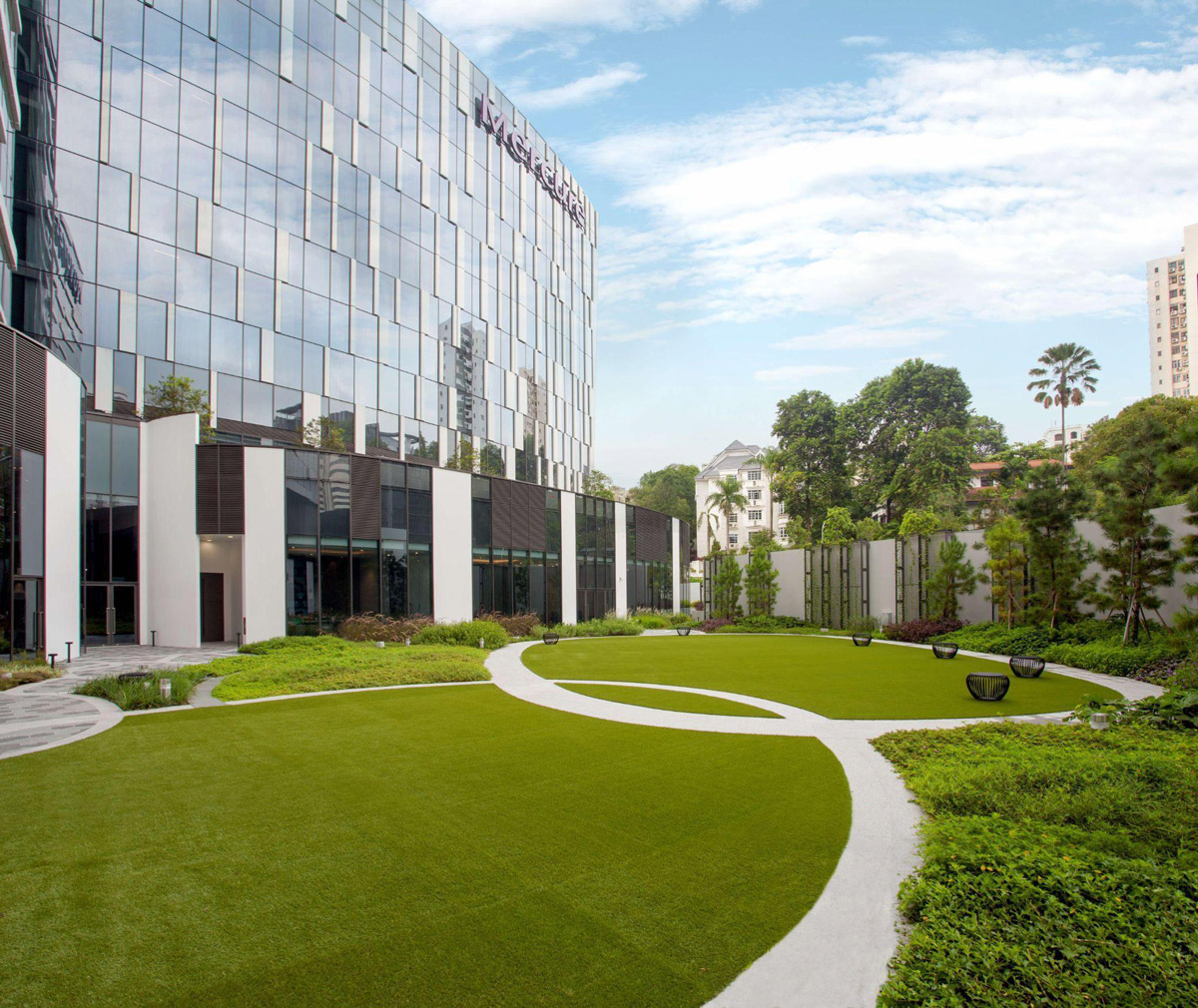 Novotel's La Terrasse
When the day gets too hot, beat the heat by retreating into the accompanying function spaces. With floor-to-ceiling windows, enjoy a cooling wedding celebration while basking in the natural daylight that fills the room.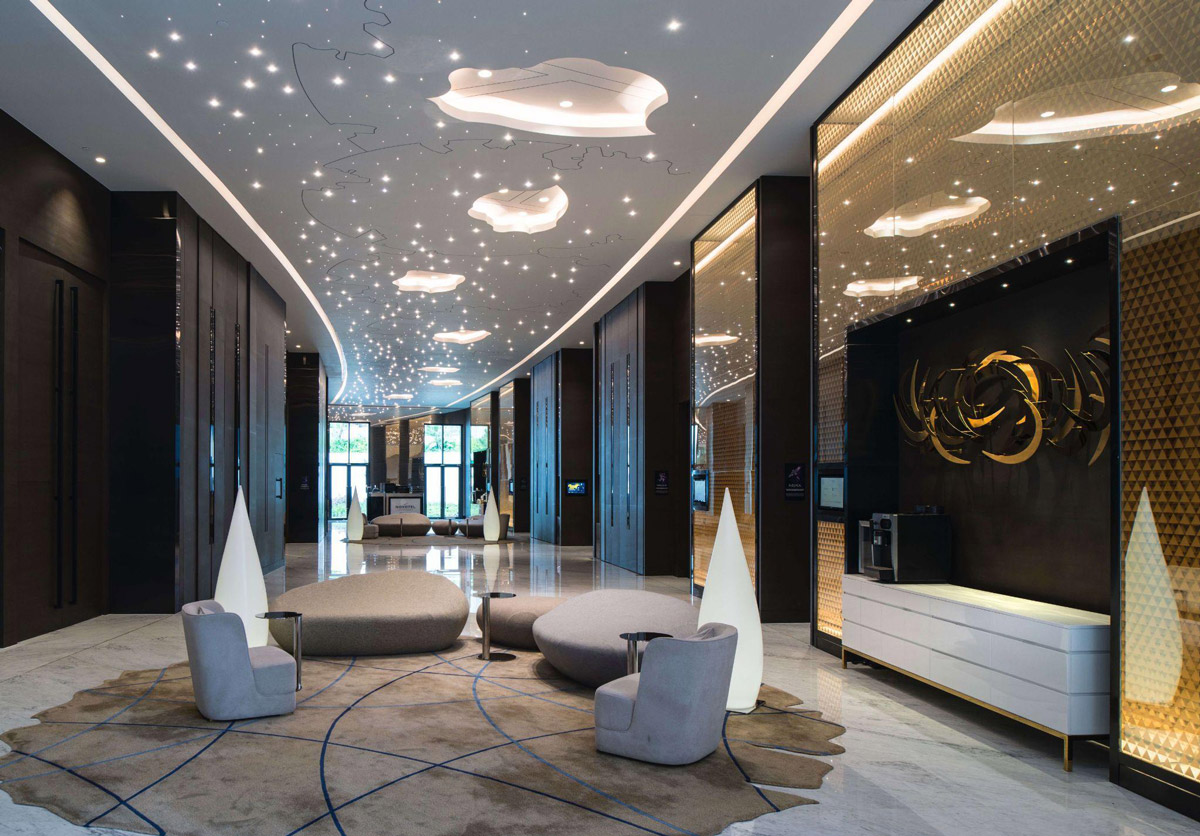 Milkyway Foyer
After the solemnisation ceremony, you can take your celebration indoors. Allow your guests to enjoy canapés and cocktails under the glistening stars while indoors. The Milkyway foyer is a stylish space decked with lights that resemble stars, providing extra space alongside the main ballroom. It is also ideal for catering to pre-wedding activities inspired by the stellar night views above.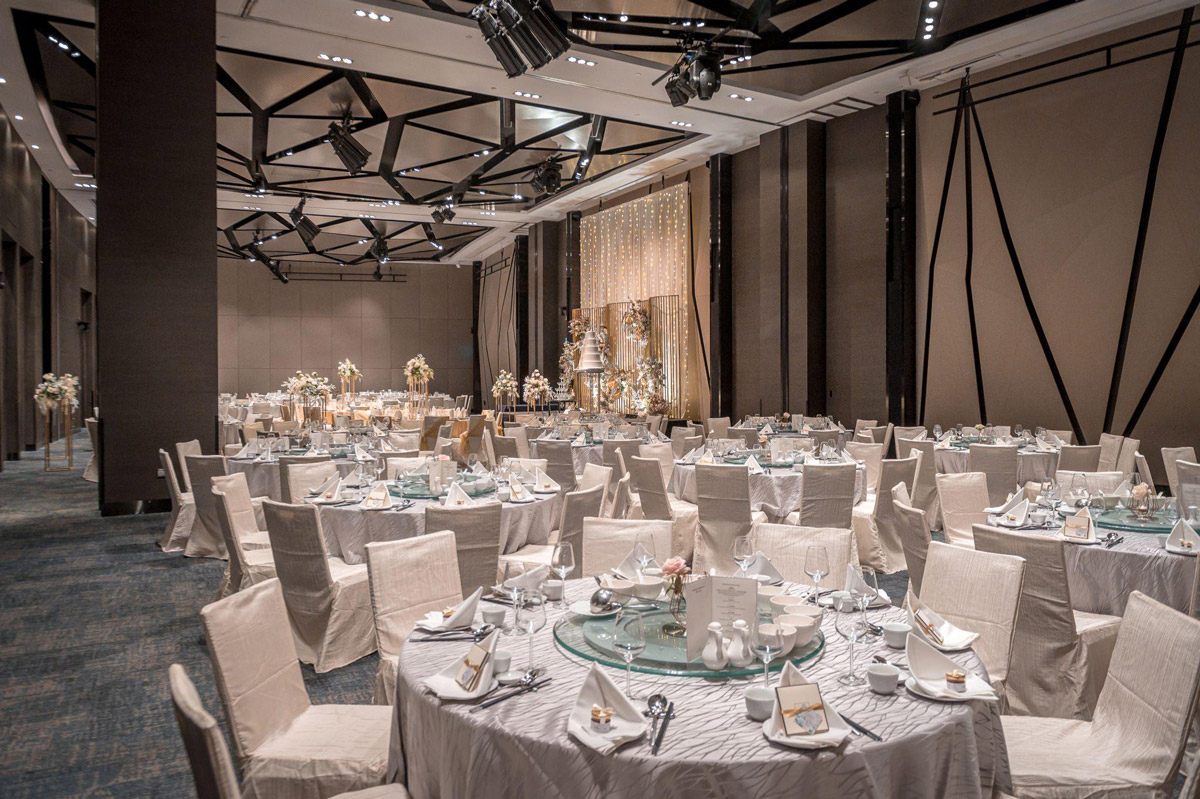 Polaris Ballroom
Following the theme of stars, have an out of the world experience as you waltz into the Polaris Ballroom. With a grand 6m high ceiling, the pillarless ballroom features glistening lights that resemble the beautiful night sky.
Aesthetic Themes
Allow Novotel Singapore on Stevens to further elevate your magical wedding with various aesthetic themes.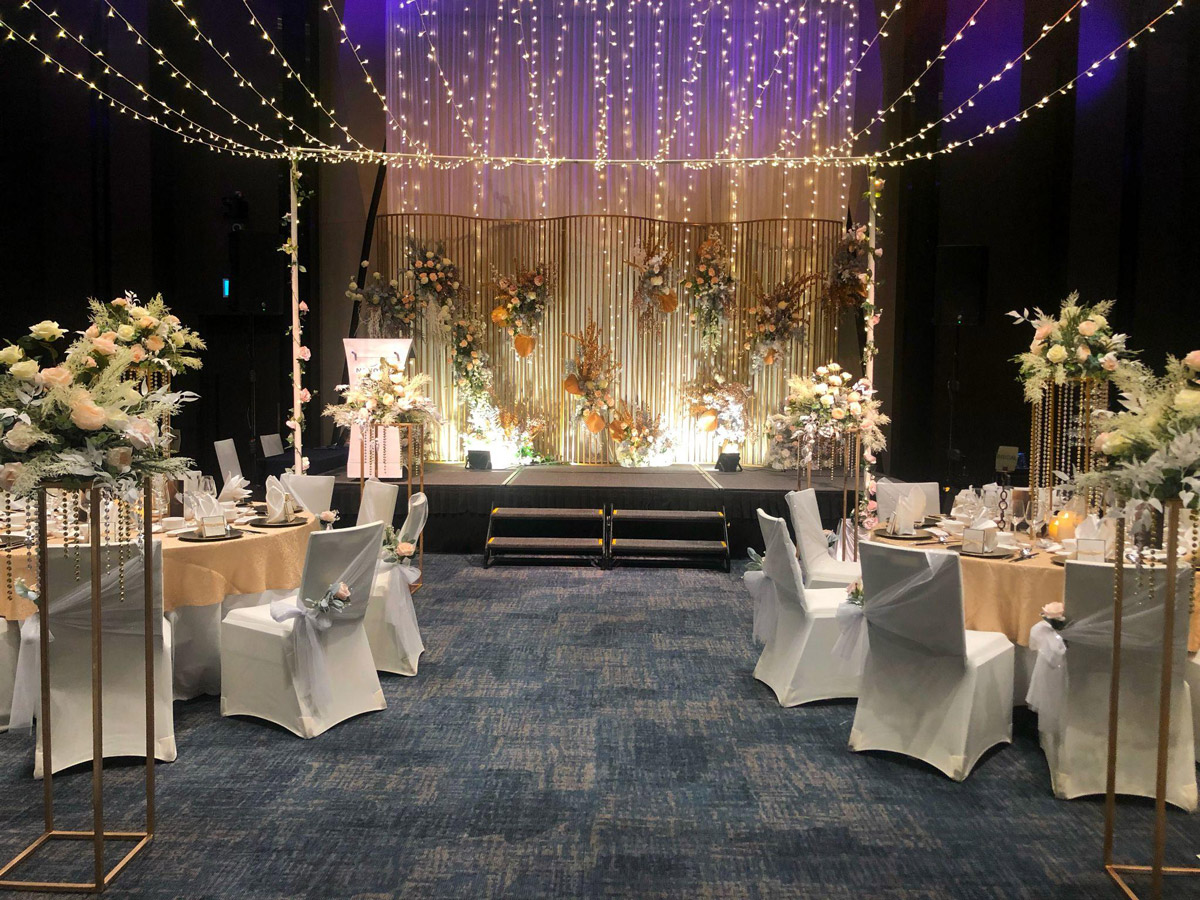 Eternal Elegance
Source: Novotel Singapore on Stevens
For couples who wish to take things up a notch higher, fill your guests with awe with Eternal Elegance's delightful combination of charming, star-like string lights and rustic bouquets. Reminiscent of a romantic night under the stars, this theme very conveniently provides all the beauty and allure of an outdoor wedding and the lush comforts of an indoor venue.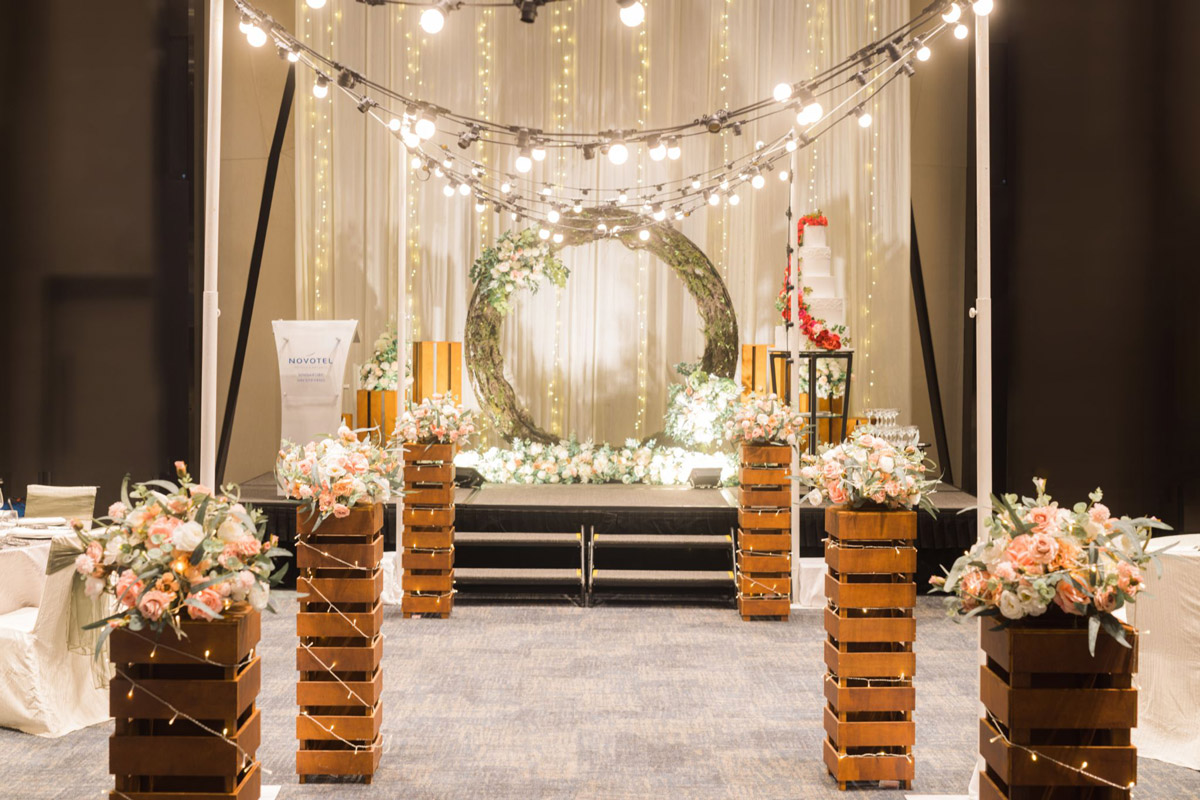 Rustic Vintage
Source: Novotel Singapore on Stevens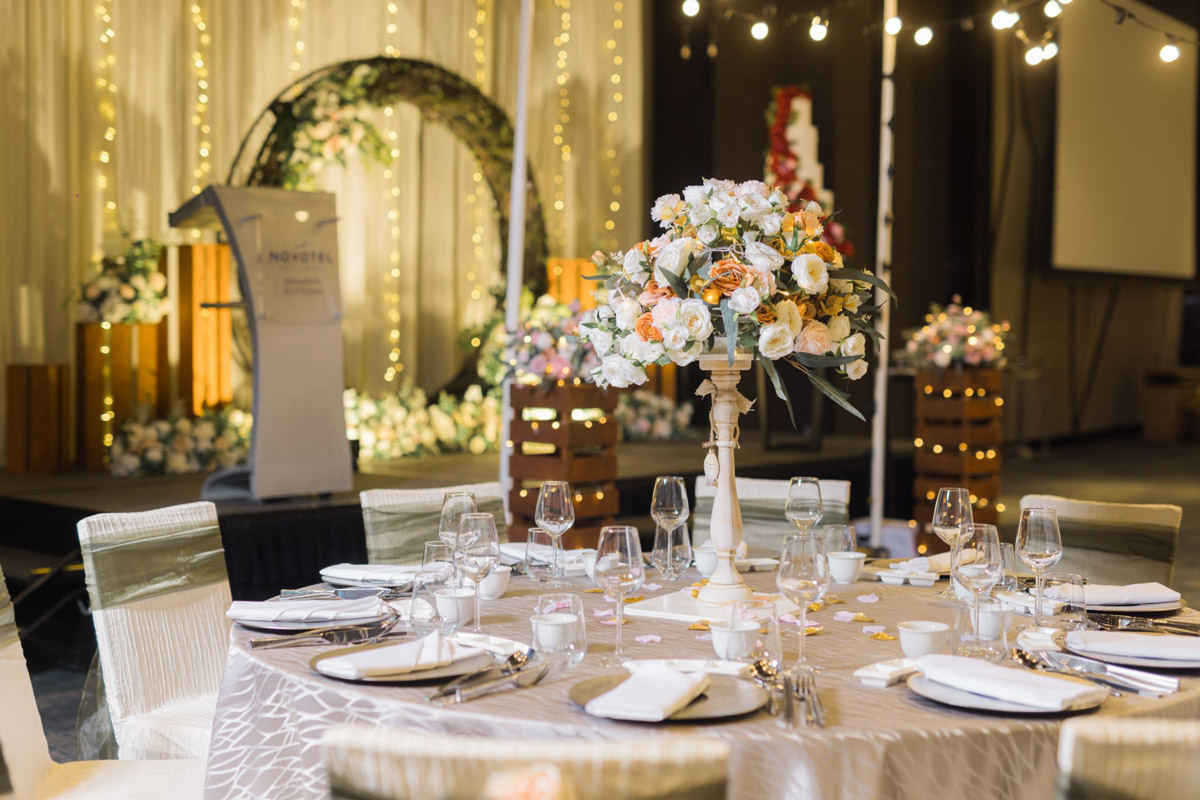 Rustic Vintage - Banquet Table
Rustic Vintage is the ideal theme for an elevated, elegant and timeless wedding. Make your grand entrance down a dreamy aisle surrounded with peachy-pink hues bouquets and dedicated strings of fairy lights while immersing yourself in an enchanted wedding in the woods.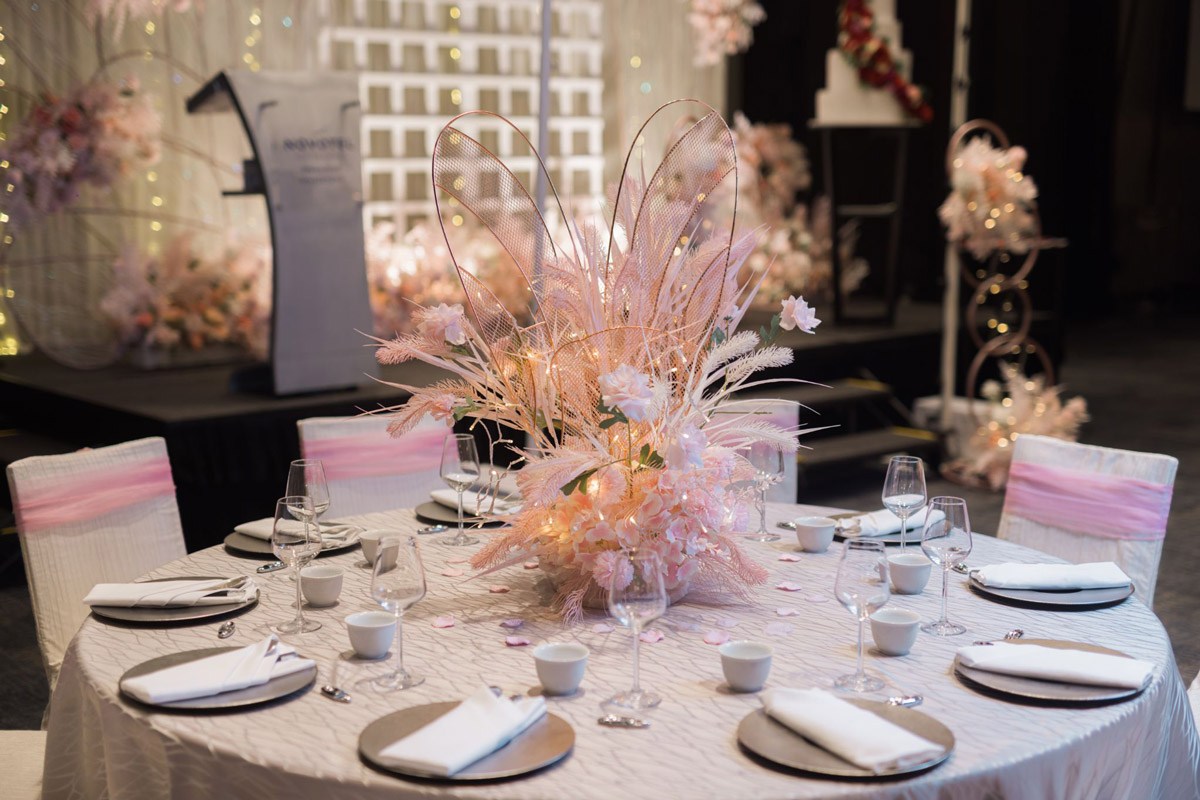 Whimsical Wonderland
Source: Novotel Singapore on Stevens
Whimsical Wonderland is a playful romance of a whimsical soft rose-hued wedding. The combination of pinks and whites florals entwined with warm fairy lights and a white backdrop infused a sweet, romantic and playful allure.
An Out of the World Romance
With an array of choices of wedding venues and themes at the lust urban resort within Novotel Singapore on Stevens, celebrate your romance in the most magical ways possible. As the hotel pledges "Ever Yours, Ever Mine, Ever Ours", the dedicated team at Novotel Singapore on Stevens is devoted to helping you create the most enchanting wedding experience. For more information, you can contact Novotel Singapore on Stevens at +65 6491 6100 or email their wedding planner, Ms Gowri Ganesan, at gowri.ganesan@accor.com
Contact Details
Tel: 6491 6100
Email: gowri.ganesan@accor.com
Website: https://www.novotel-singapore-stevens.com
Address: 26 Stevens Road, Singapore 528891
Social Media
Instagram: https://www.instagram.com/novotelstevens/
Facebook: https://www.facebook.com/NovotelSingaporeStevens
LinkedIn: https://www.linkedin.com/company/novotelstevens/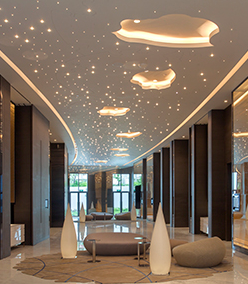 Novotel Singapore on Stevens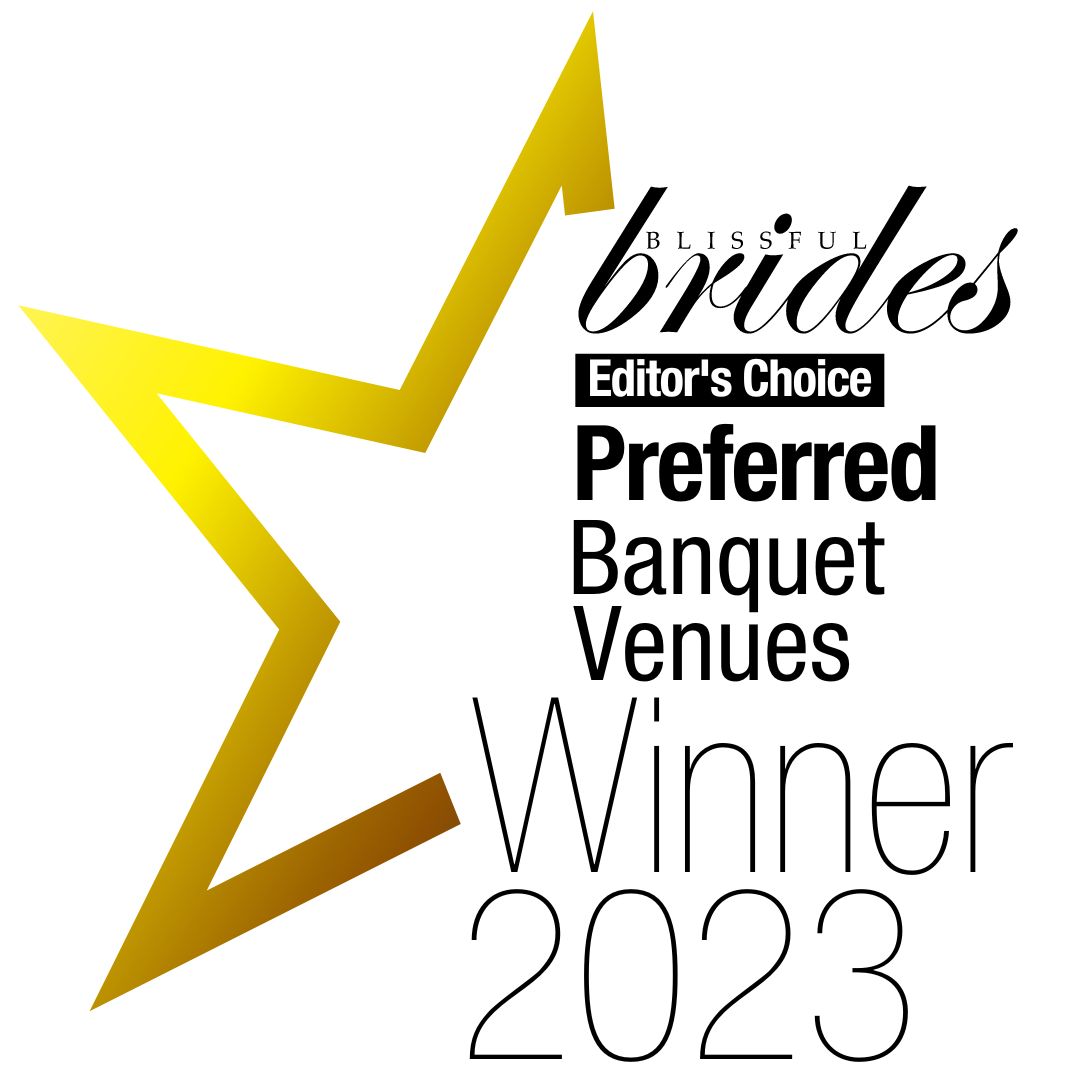 Rating:

Address:

Novotel Singapore on Stevens, 28 Stevens Road, Singapore 257878

Phone:

6491 6100, 6491 6106

Fax:

64916085