Add a Touch of Heritage Glamour to Your Wedding at InterContinental Singapore
2020-09-24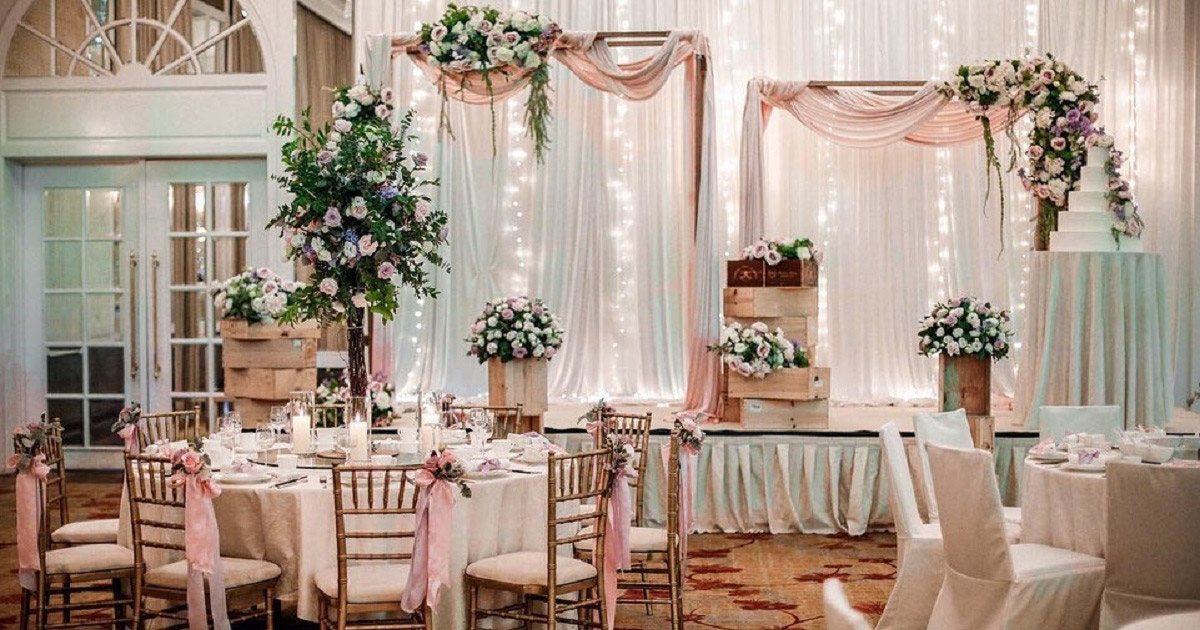 Unlike other wedding venues, InterContinental Singapore stands out with its unique architectural features that demonstrate the perfect blend of historic and modern elements. Nestled in the heart of Bugis, a charming precinct bustling with the vibrant arts, the beautiful hotel also offers customisable wedding packages, seasonal wedding themes, delectable cuisines, and top-class service to tailor the best wedding experience for you.
Remarkable architecture where old meets new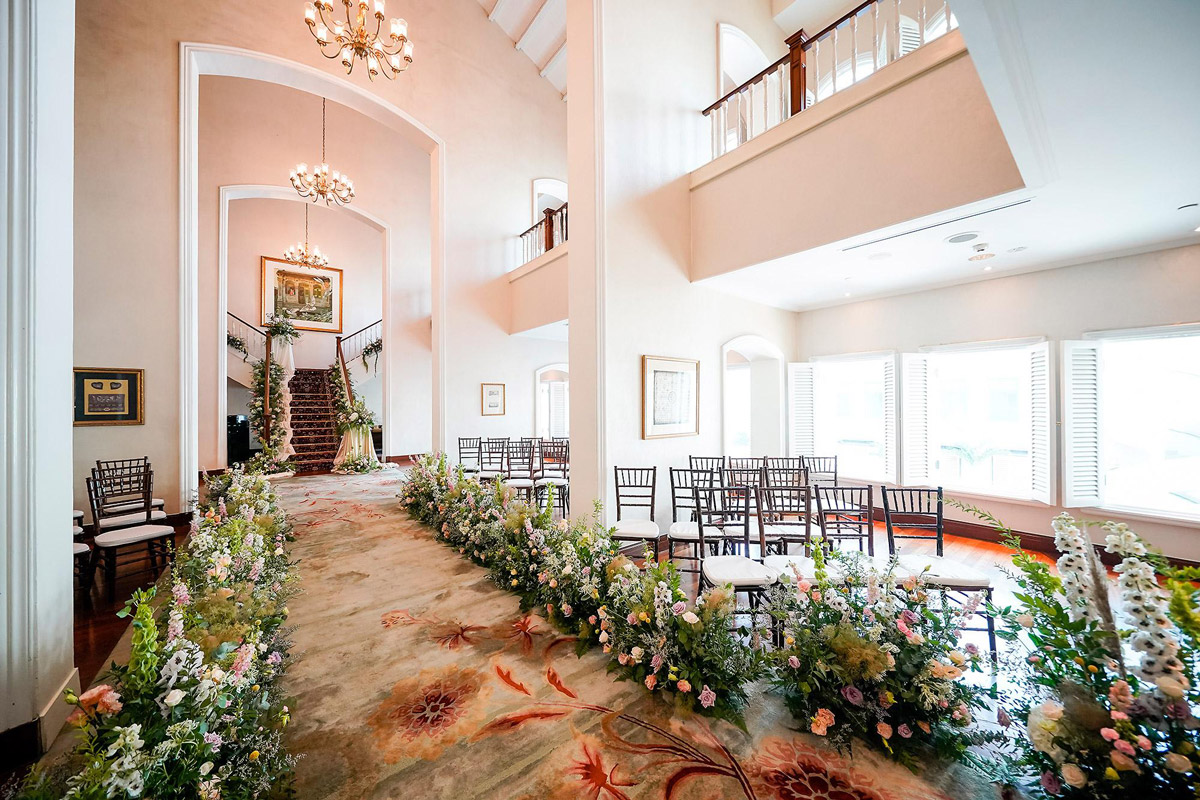 Boasting a mix of vintage and contemporary designs inspired by British, Chinese, and Peranakan influences, the colonial-style foyer at the entrance of the ballroom is the perfect elegant setting for a solemnisation or traditional Chinese tea ceremony.
With an impressive 10-metre high ceiling, the chapel-like backdrop and its fancy grand staircase will definitely be a hot-spot for you and your guests to take plenty of photographs to remember the special day by.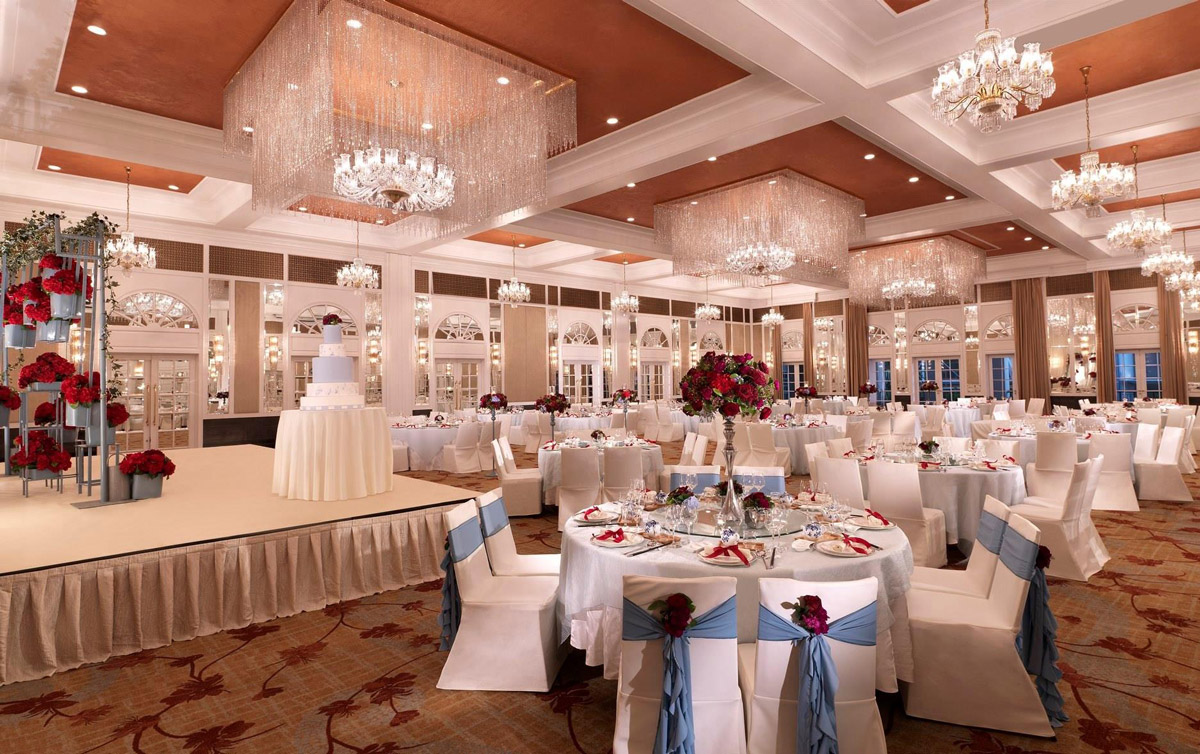 The Grand Ballroom
The 540sqm pillarless Grand Ballroom at InterContinental Singapore also stands out as a posh and elegant wedding venue. From the glittering crystal chandeliers set against the French windows to the luxurious combination of bevelled mirror panels and a golden palette of textured walls, the Grand Ballroom sets the stage for a glamorous and romantic celebration, all while providing state-of-the-art facilities for a smooth-sailing and enjoyable wedding for up to 380 guests.
Award-winning restaurants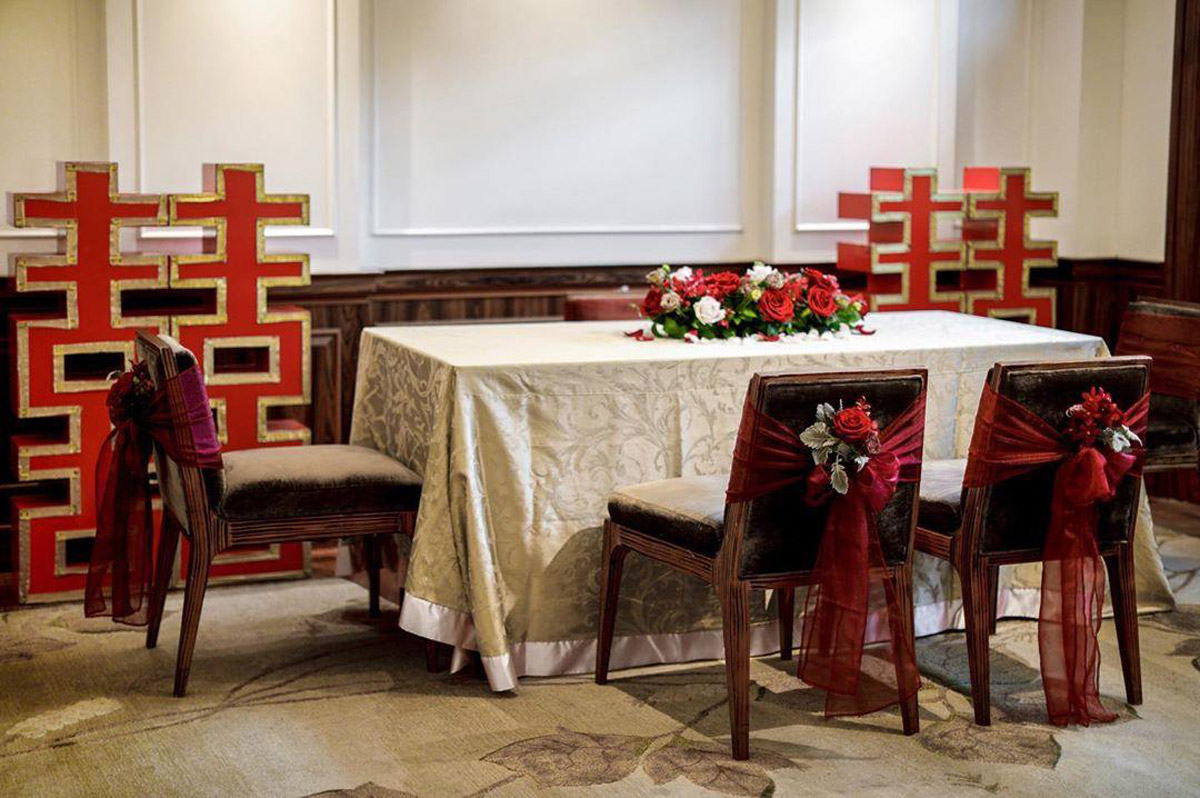 Man Fu Yuan
Alternative wedding venues such as the Man Fu Yuan offer an ideal space for boutique wedding celebrations. Able to accommodate up to 80 guests, Man Fu Yuan is an established, award-winning restaurant that takes pride in their authentic Cantonese culinary cuisine tailored for modern palates. Sure to be a hit with both young and old, your banquet meal will also be complemented by a range of premium tea blends, which is not usually available at other Chinese banquets.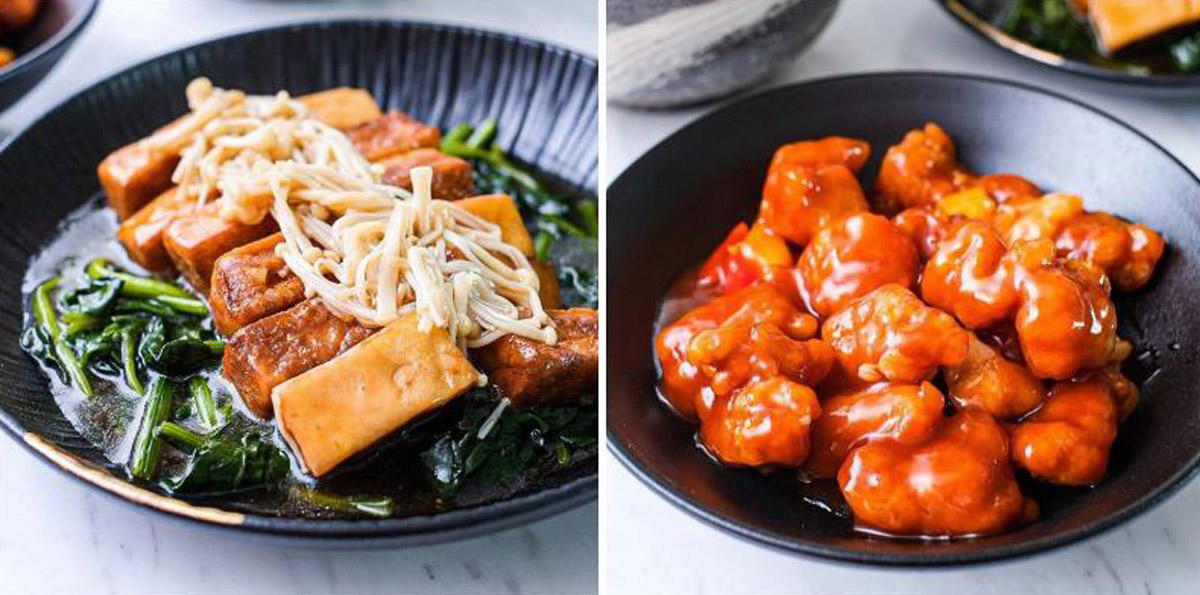 Left: Braised bean curd with enoki mushrooms
Right: Sautéed pork with sweet and sour sauce, bell peppers and pineapple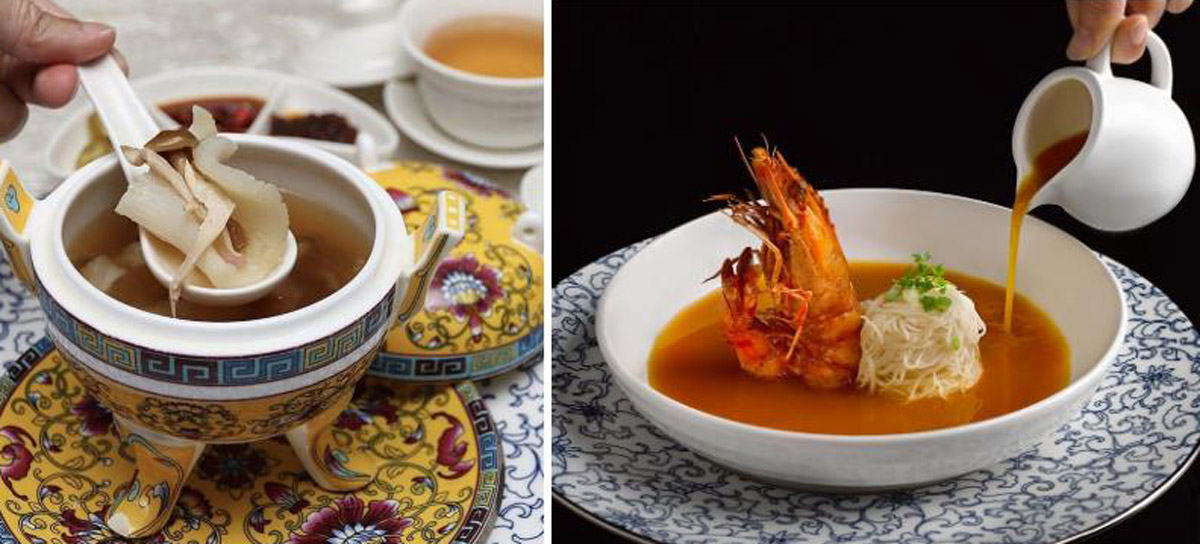 Left: Double-boiled chicken consommé
Right: Tiger Prawn Vermicelli
Even if you're not dining at the restaurant itself, the selection of ballroom banquet menus available for couples will include ones that have been crafted by the chefs at Man Fu Yuan, as well as artisanal options prepared by a team of experienced chefs led by Executive Chef Eric Neo, who has over 20 years of culinary experience under his belt.
These auspicious dishes are often taken up a notch through the fusion of premium ingredients, such as the Double-Boiled Chicken Soup with Abalone, Black Truffle, and Tianjin Cabbage which symbolises abundance and harmony, as well as the Signature Tea-Smoked Duck with Chinese Tea Leaves and Brown Sugar representing peace, luck, and unity.
For a memorable and bespoke wedding celebration, couples can choose to customise their menu too.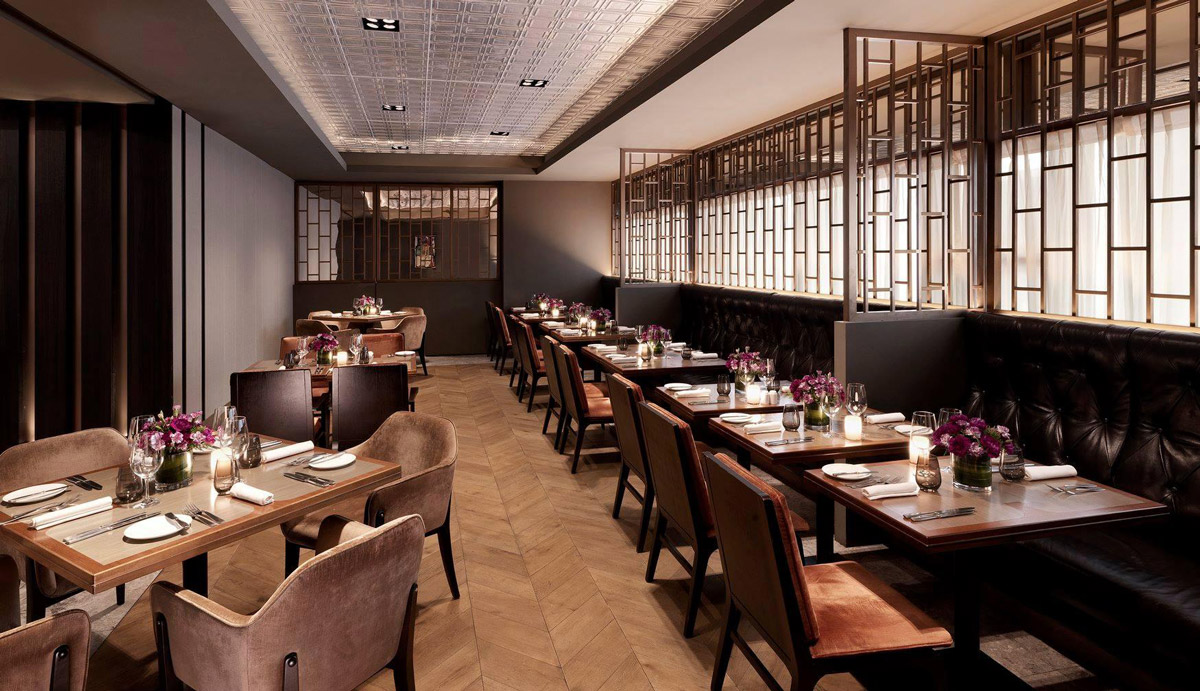 Ash & Elm
If you prefer Western cuisine, Ash & Elm is an exquisite restaurant that provides award-winning European dishes and can hold up to a maximum of 40 guests in its private dining room. Besides its modern architecture design, the restaurant also has exciting culinary theatres too boot, including a wood-fired oven, an open charcoal-grill kitchen, and a charcuterie and cheese room.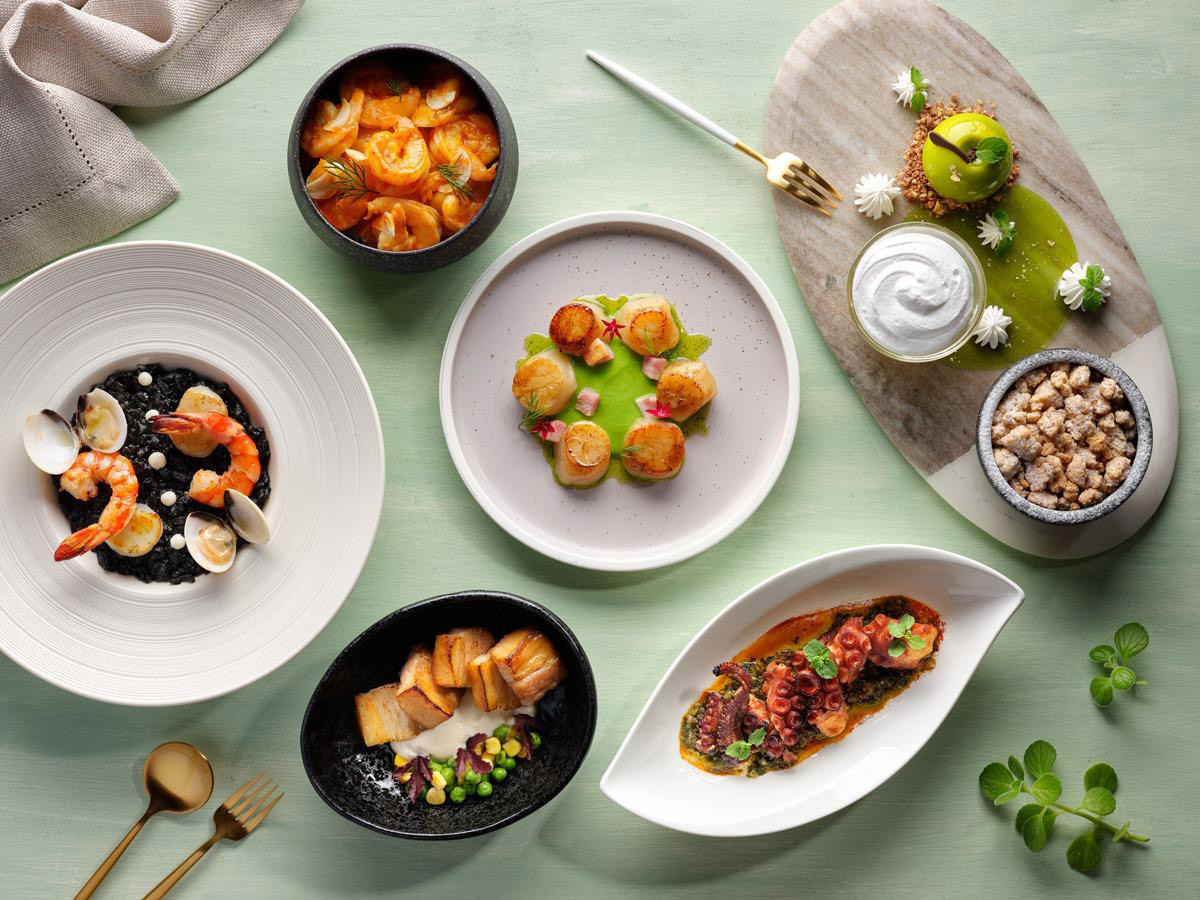 Savour a kaleidoscope of European flavours
There, you and your guests can expect fine produce sourced from around the world, house-cured and Michelin Guide-recommended premium meats, as well as sustainably-sourced seafood.
Seasonal wedding themes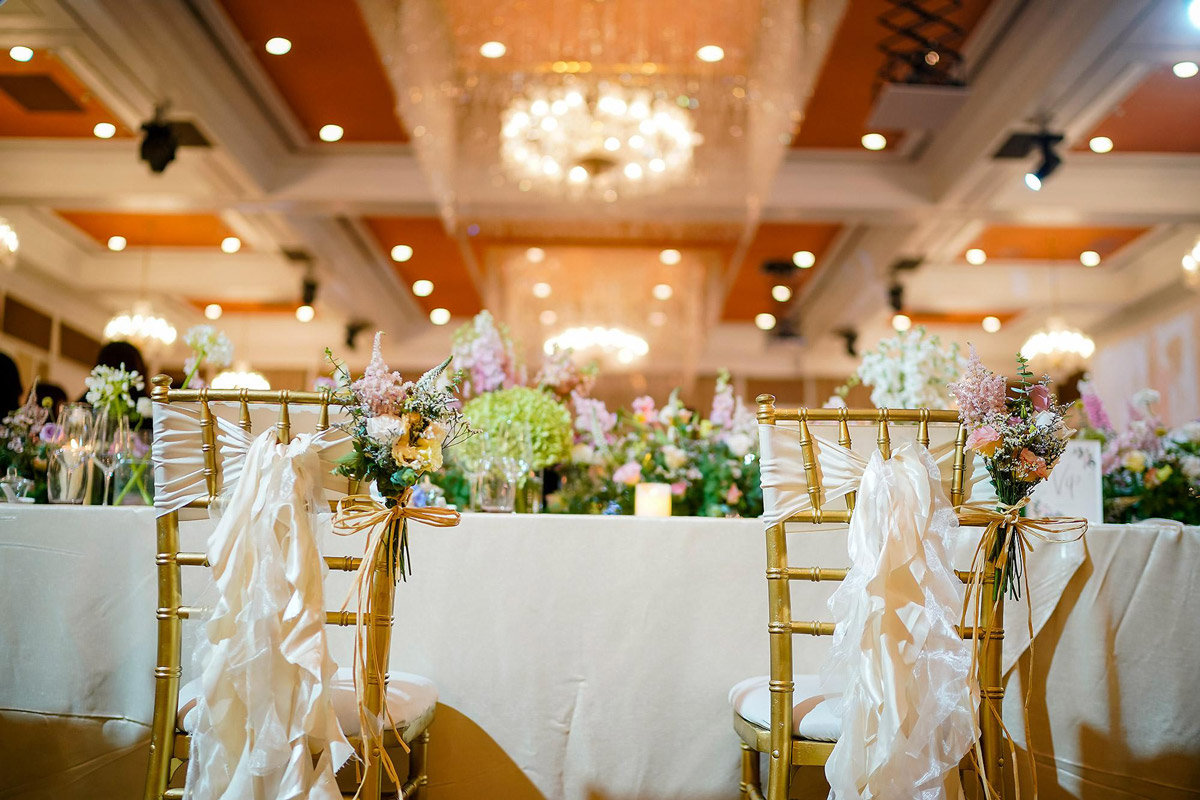 Alongside the unique architectural features in each venue, InterContinental Singapore offers a wide variety of seasonal wedding themes that complements the hotel's overall aesthetic.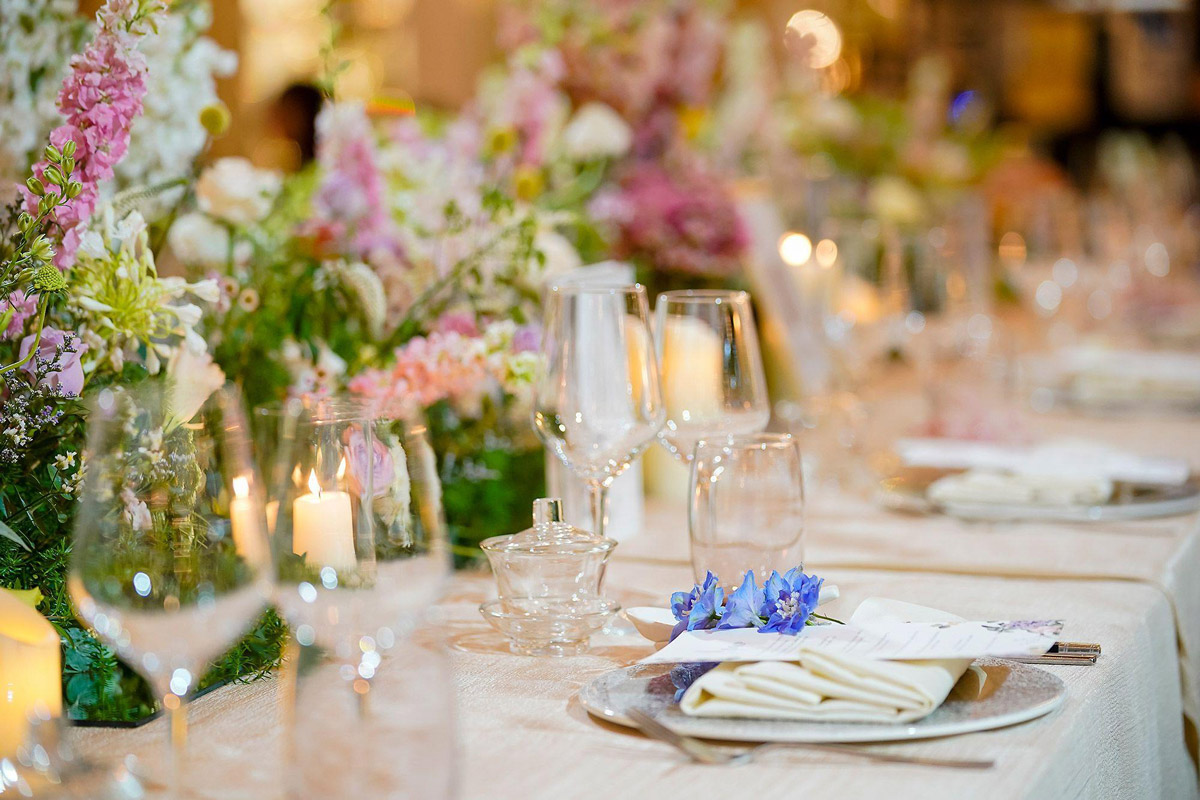 Intricate details carefully thought out for you!
Some examples of the themes available currently include Luxury, which features elegant cascading white roses accented with luxurious touches of gold to represent the purity of love; Modern, a dreamy vision of pink roses and blossoms; and Rustic, a burst of autumnal colours, bringing to life the passion and serenity of marriage.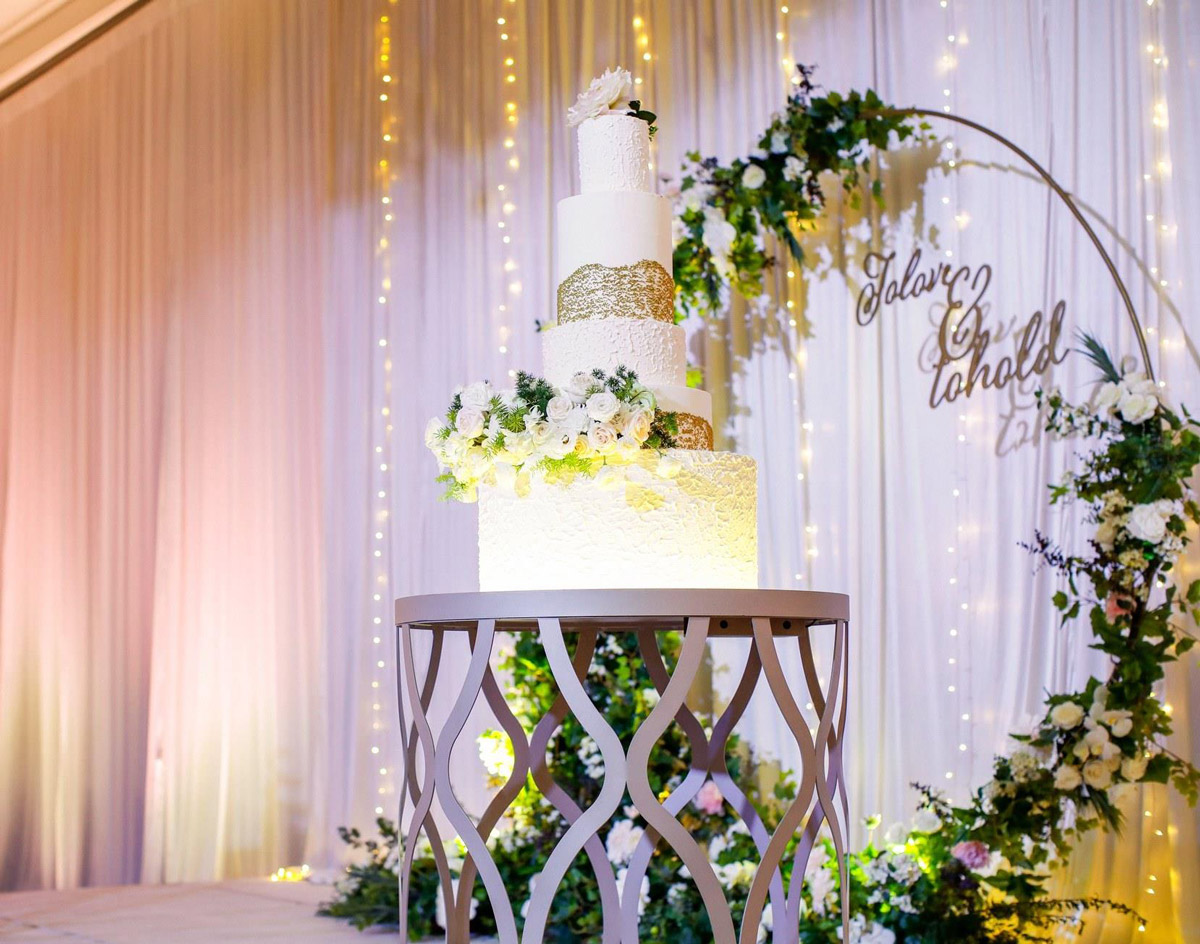 Floral wreath to set the scene for a breathtaking celebration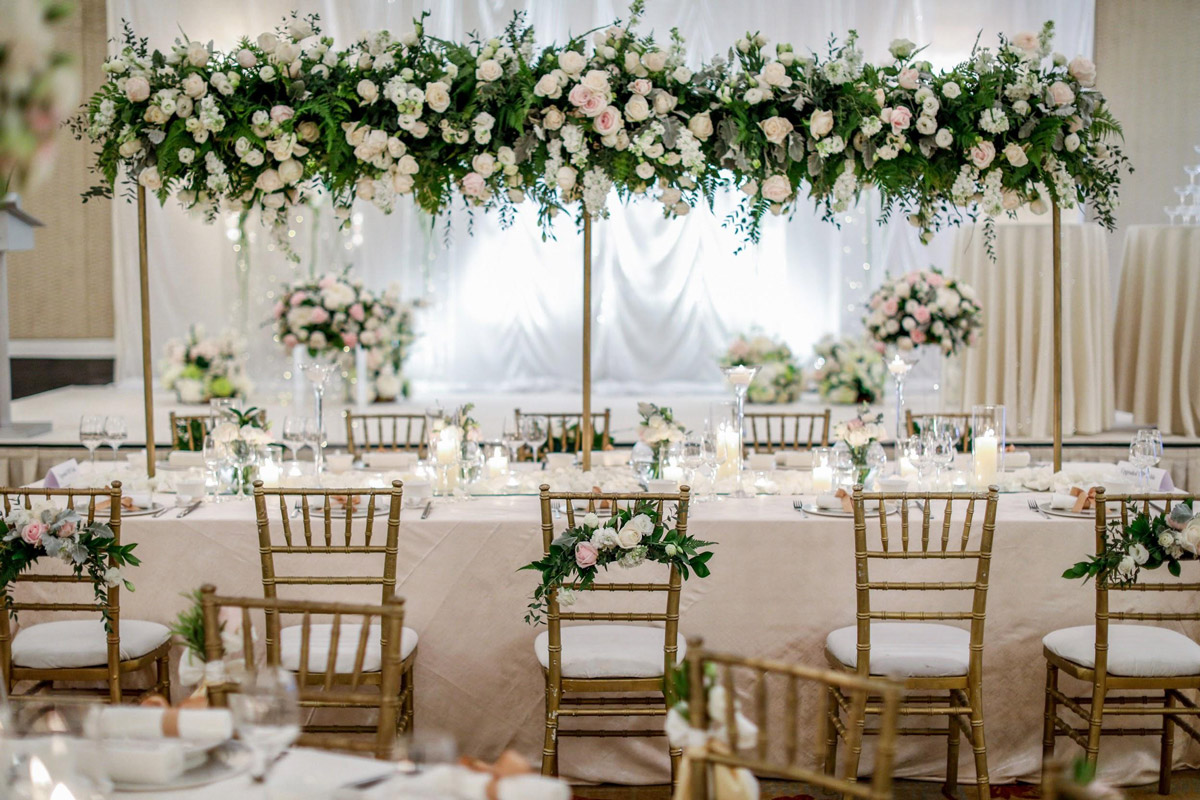 With various themes and styles, there is definitely something for everyone!
Complimentary services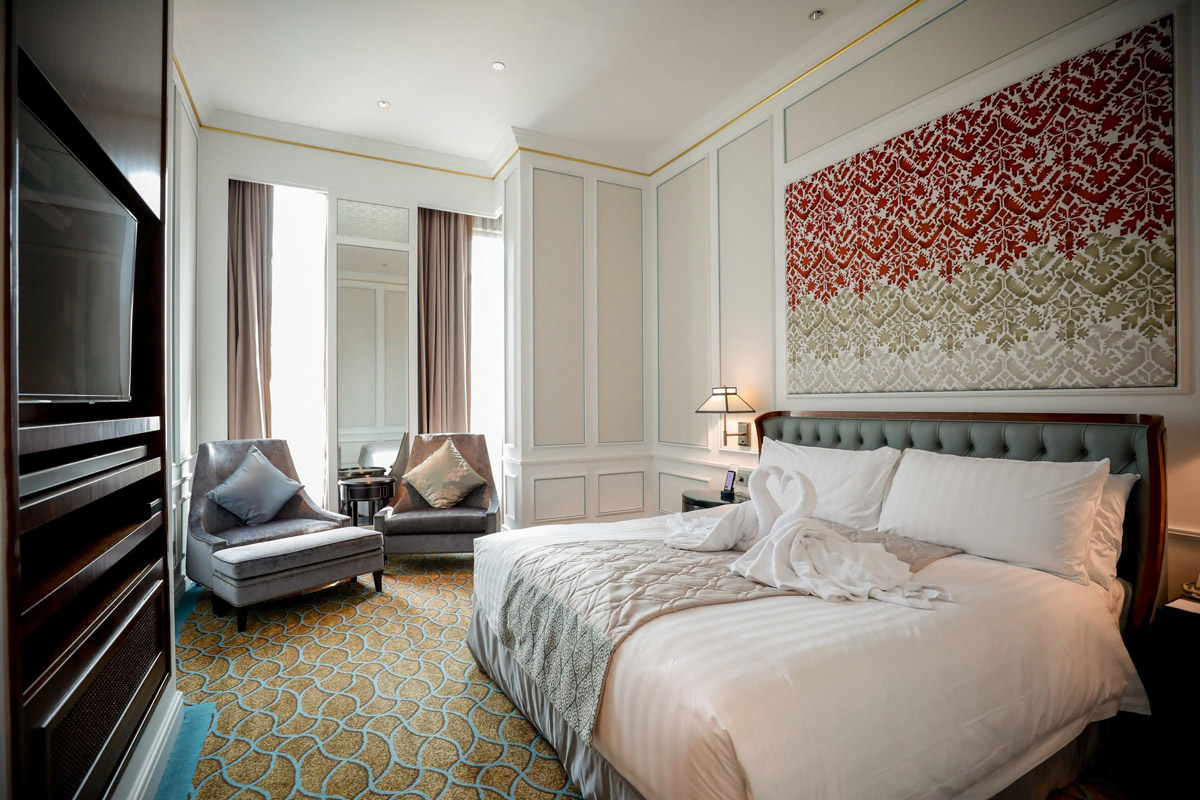 Nothing beats an exclusive space to lounge in after a long and tiring ceremony. Over at InterContinental Singapore, treat yourself to a complimentary stay in the Bridal Suite, as well as a scrumptious breakfast at Club InterContinental Lounge and handcrafted amenities to celebrate your new beginnings as one.
InterContinental® Singapore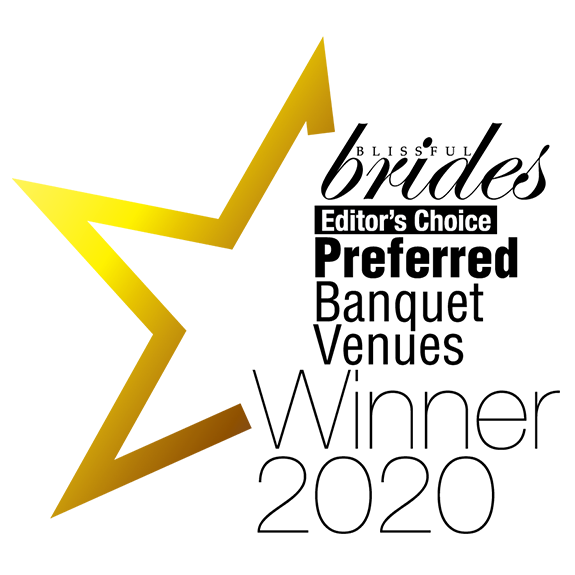 Rating:

Address:

80 Middle Road, Singapore 188966

Phone:

6825 1181