Enjoy Handcrafted Traditional Chinese Pastries for Guo Da Li at Gin Thye
2020-08-27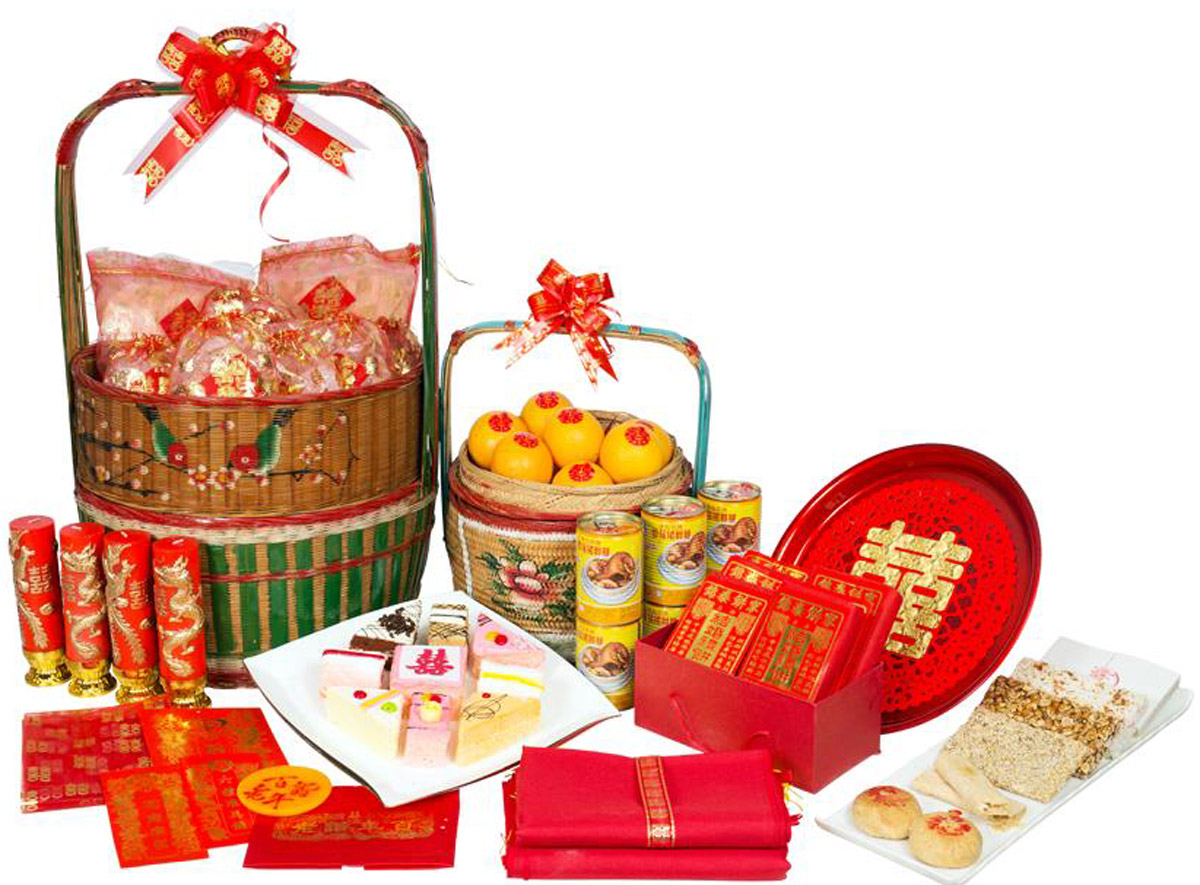 Source: Gin Thye
As a reputable traditional Chinese pastry specialist since 1964, Gin Thye prides themselves in delighting multiple generations of Singaporean families with authentic and delicious wedding pastries that are an integral part of traditional Chinese weddings.
Keeping up with the times and staying true to their roots, Gin Thye utilises modern approaches and creative innovation to continue producing top-quality nostalgic creations. In recent years, they've also evolved to provide other products such as essential traditional dowry items, as well as fast and efficient delivery services, making the shopping for traditional Chinese wedding items a lot easier and convenient for young couples today.
Preserving authentic taste and tradition

Source: Gin Thye
With a rich history of over 50 years, Gin Thye has always been committed to preserving the importance of culture and heritage through their traditional Chinese pastries. However, they also understand that some couples may prefer more modernised options, so they've launched a Guo Da Li gift box that combines both traditional pastry and modernised cakes.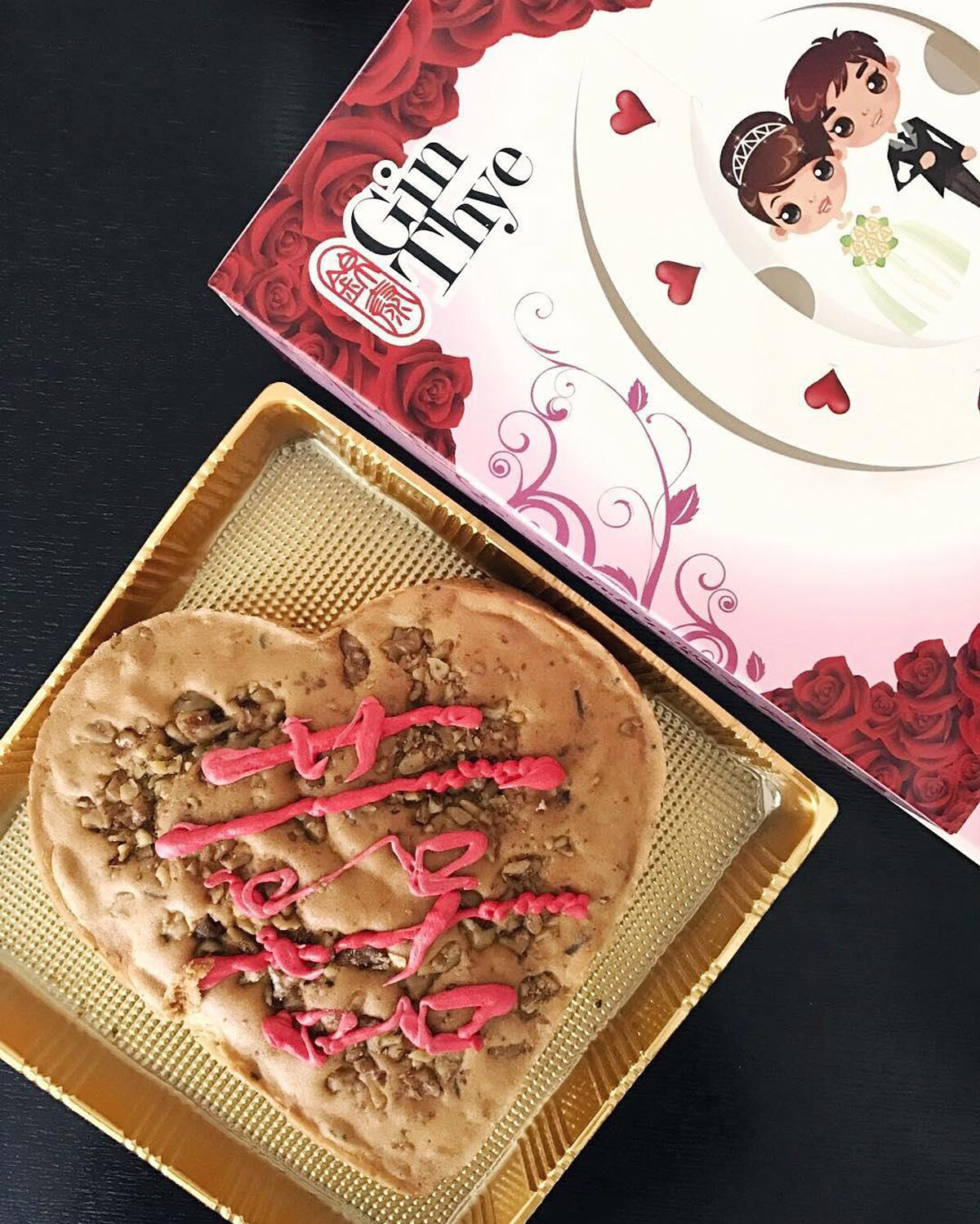 Walnut wedding cake
Source: @sherlynler
This is to cater to both young and old tastebuds while also retaining the original essence of these wedding cakes, which are meant to signify the groom's gratitude towards the bride's parents for having raised her and act as an announcement of the couple's marriage when distributed to the bride's relatives and friends.
Catering to every need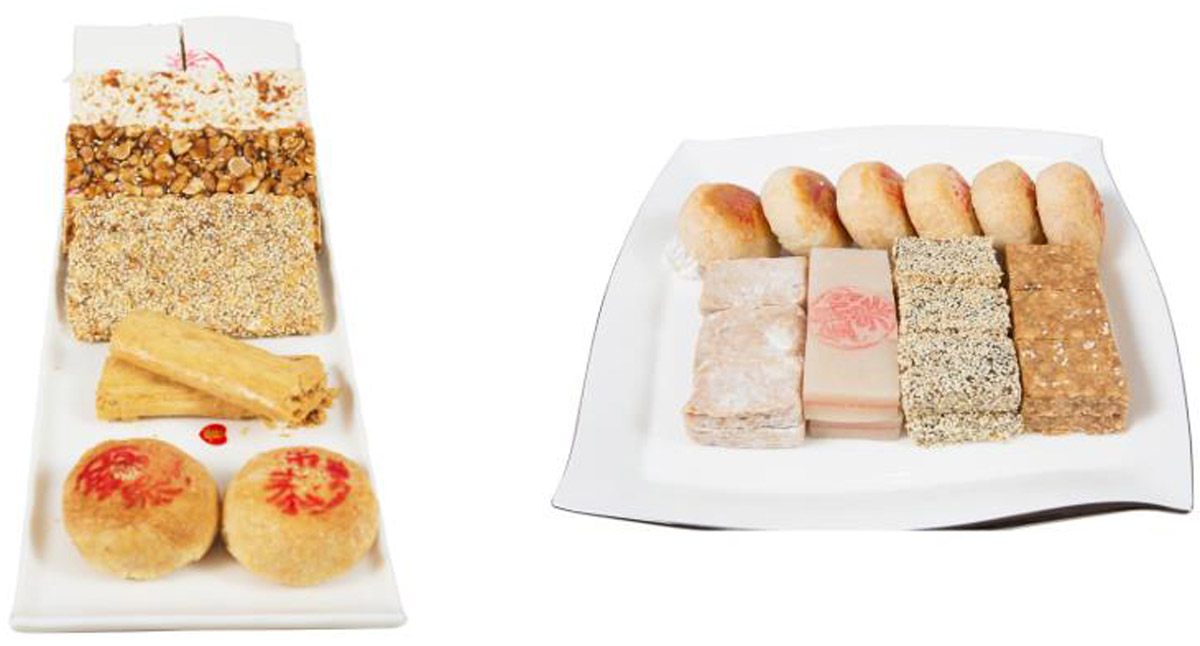 Left: Hokkien Prosperity Candies/Red Packet Candies (红纸包)
Right: Teochew Wu Se Tang (伍色糖)
Source: Gin Thye
Many of their cakes are handmade by expert pastry chefs, and they provide traditional wedding pastries for every dialect — Hokkien, Teochew, Cantonese, Hakka, and Hainanese. These are usually available in bundles according to dialects, so you don't have to worry if you're unsure about which pastries to buy specifically.
Besides providing traditional pastries, couples can also purchase a complete set of dowry items (eg. tea set, prosperity lamps etc.), which are gifts bestowed by the bride's family to the groom's family to be used on the bride. Dowry items usually consist of daily necessities which were once vital to starting a new home in the past, and they represent the blessings that the bride's parents have for their daughter and her new groom.
Fast and efficient services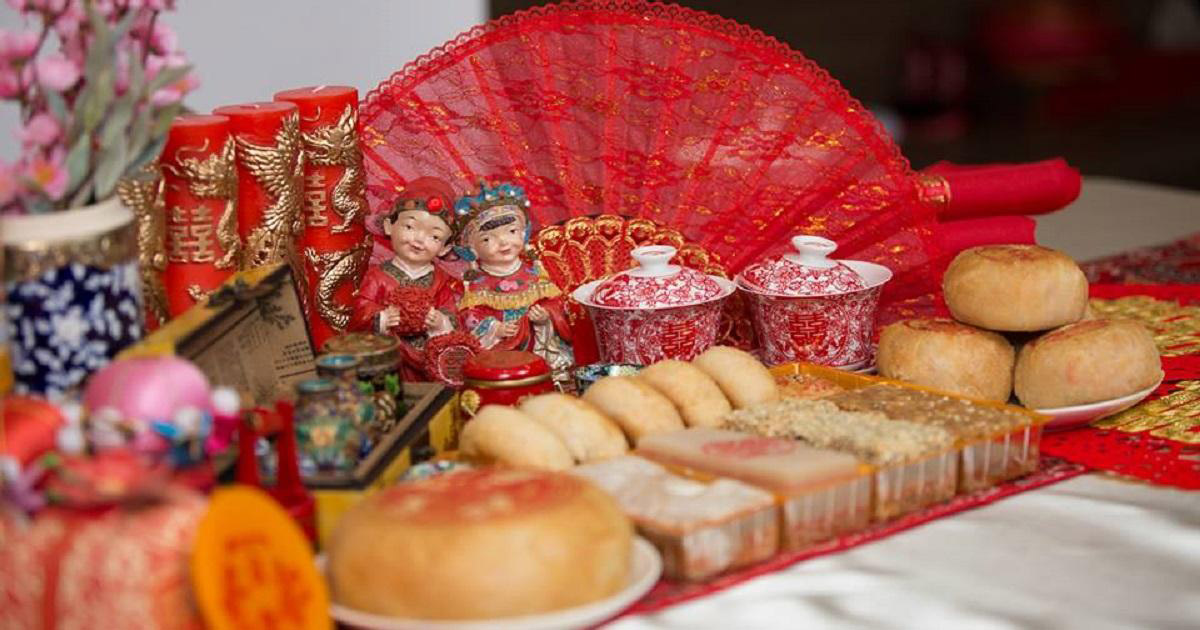 Source: Gin Thye
Contrary to the slow and inconvenient way of having couples to pass the invitation cards and wedding cakes to guests personally, Gin Thye now provides a convenient delivery service for both cakes and invitation cards on behalf of the couple! This ensures the freshness of the pastries, and saves plenty of hassle for the couple, who they understand are probably already busy enough with the wedding planning.
With their commitment and their constantly improving services catered for all customers, celebrate your customs and treat your loved ones to the sweet, nostalgic taste of handcrafted traditional Chinese wedding pastries from Gin Thye.
If you wish to know more about what these traditional wedding cakes represent for each dialect and the do's and don'ts of this tradition, head here.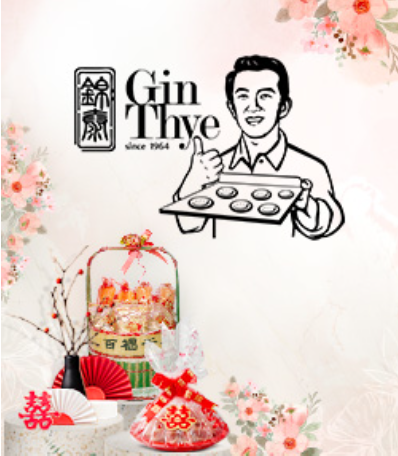 Gin Thye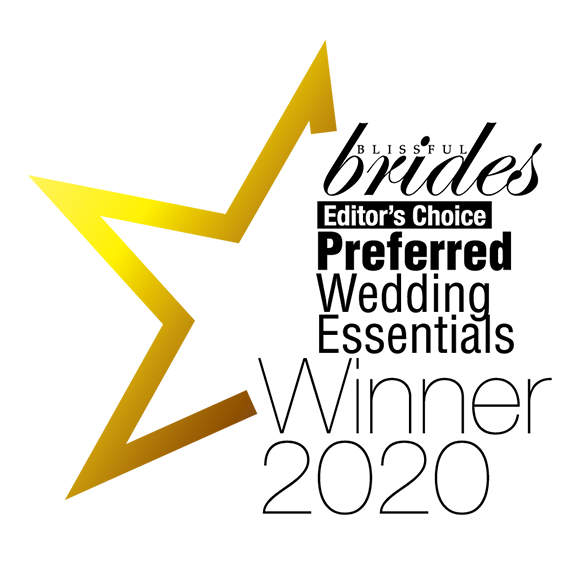 Rating:

Address:

423 Sembawang road, Singapore 758392

Phone:

6257 1566