Host Your Dream Destination Wedding with Amara Sanctuary Resort Sentosa
2020-08-26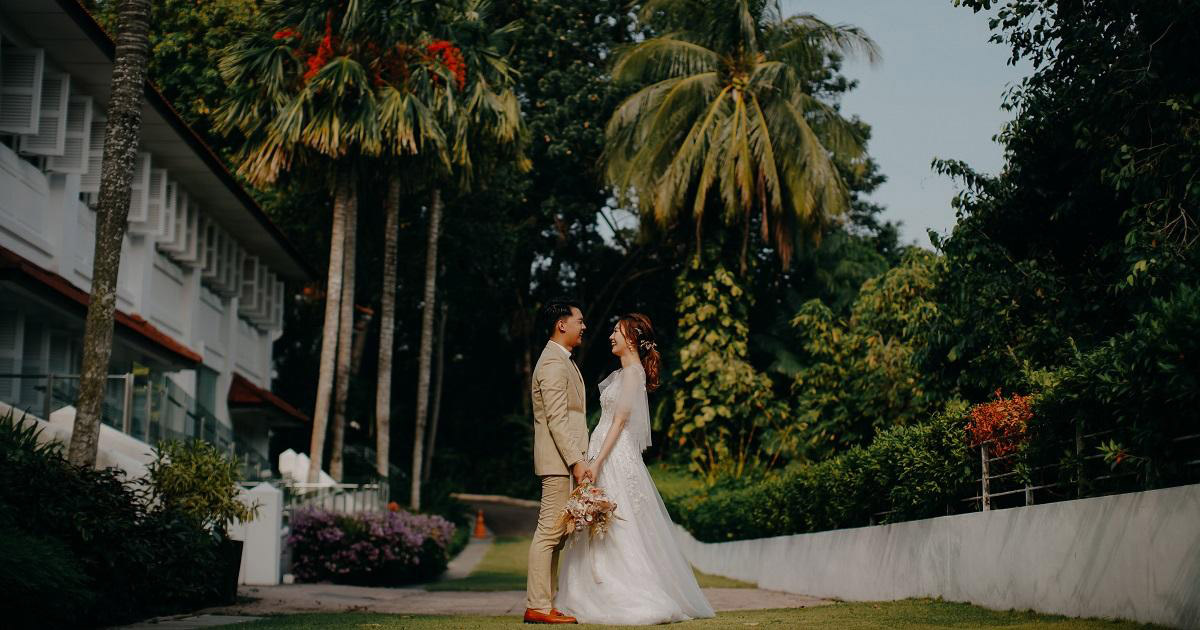 For many couples out there, holding a destination wedding remains a dream but never a reality for planning and saving for one is no easy feat. However, what if there was a way to make it come true without having to bust your budget? Amara Sanctuary Resort Sentosa serves as the perfect canvas for a truly unique destination wedding within Singapore, with tranquil outdoor venues that serve as a quick getaway from the bustling city life.
With a grand total of 10 wedding venues, the hotel takes pride in offering a wide variety of versatile spaces, which definitely leaves you spoilt for choice. Whether it's a large scale celebration or a small and intimate gathering, Amara Sanctuary Resort Sentosa is committed to crafting a truly bespoke celebration for every couple.
Elegant and classy settings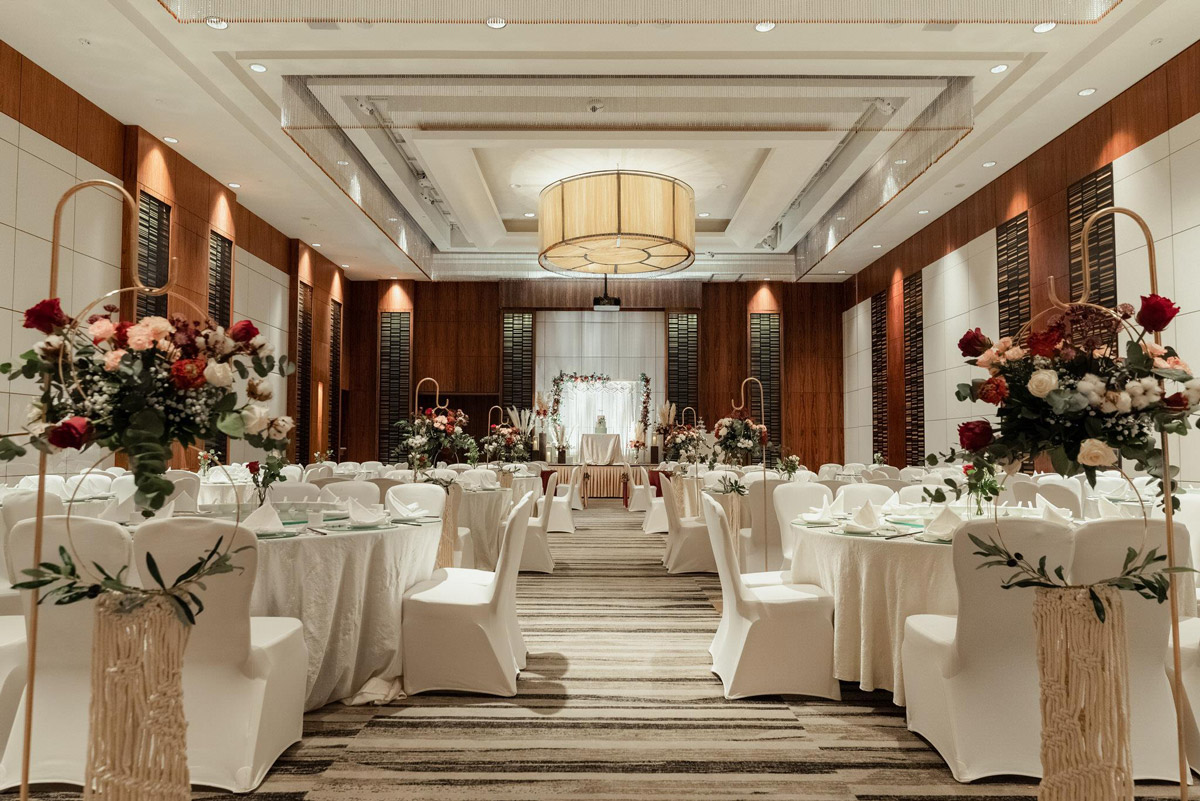 The Grand Ballroom
Housed in a two-storey building, The Grand Ballroom provides a regal and luxurious setting that can accommodate up to 500 guests, which can also be configured to accommodate smaller celebrations. Featuring a 6m-high ceiling with no pillars, it offers an unobstructed view of the wedding ceremony, making it an enjoyable viewing experience for all.
Breathtaking mid-sized venues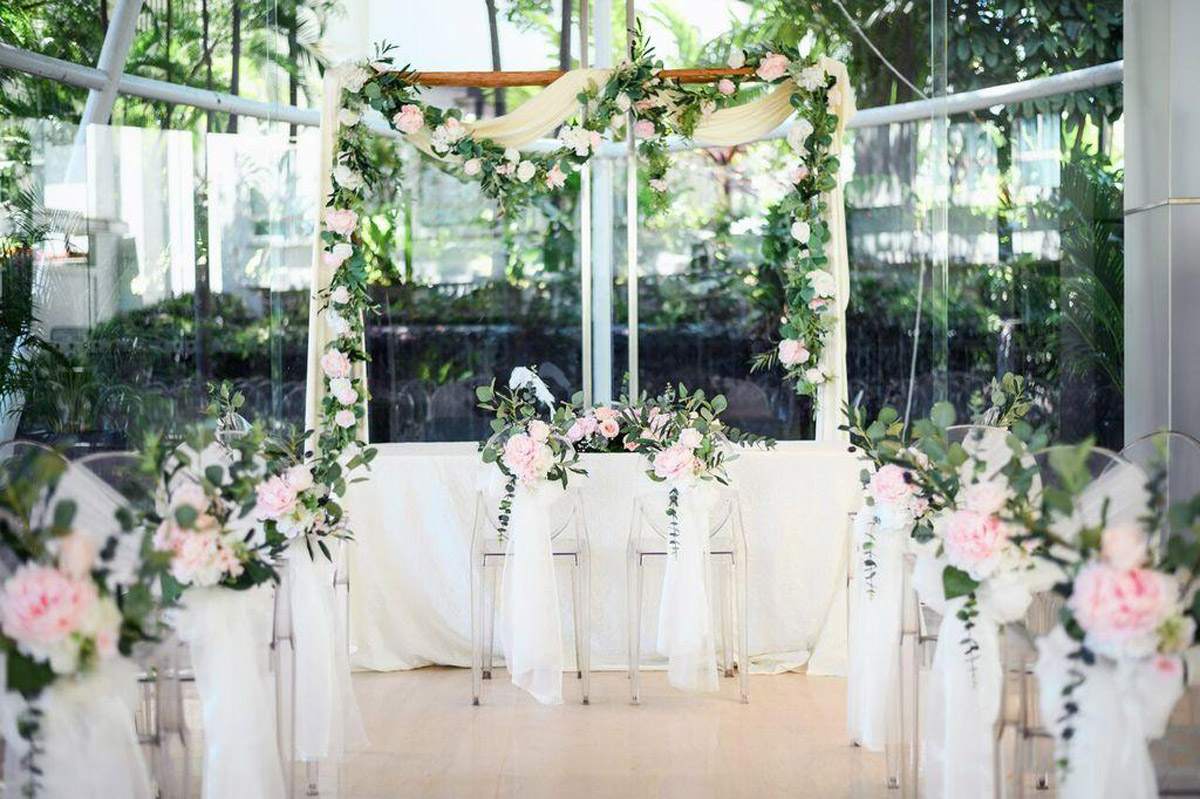 Glass Pavilion
The Glass Pavilion is perfect for recreating a garden paradise, where couples who love nature can rejoice at the unobstructed, 360-degree view of the lush greenery all within the comforts of an indoor space. Being in an enclosed space not only removes one's woes of unpredictable weather, but also keeps you and your guests well-protected from the sweltering sun.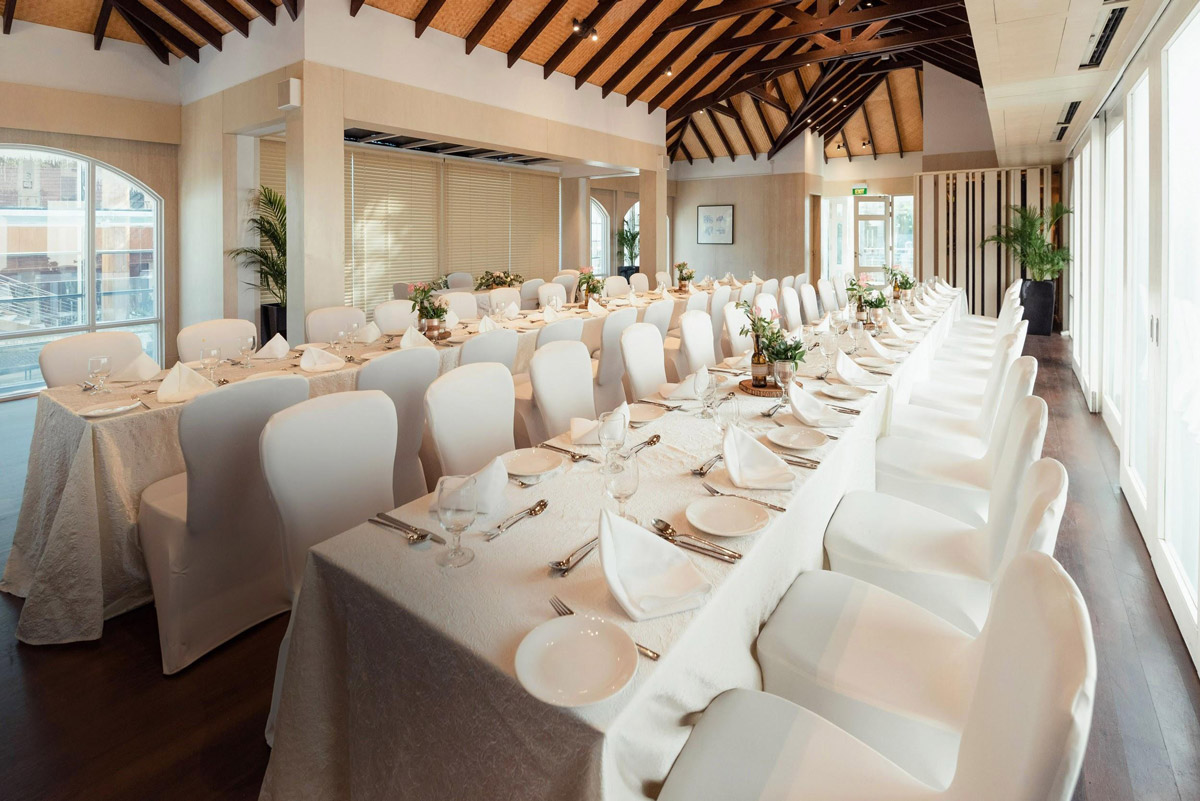 Upper Tier
A cosy indoor venue for mid-sized wedding celebrations, the Upper Tier features notable wood elements such as the wooden floorboard and the exposed wooden ceiling beams that allow sufficient natural light to stream in, creating a stunning rustic-chic wedding.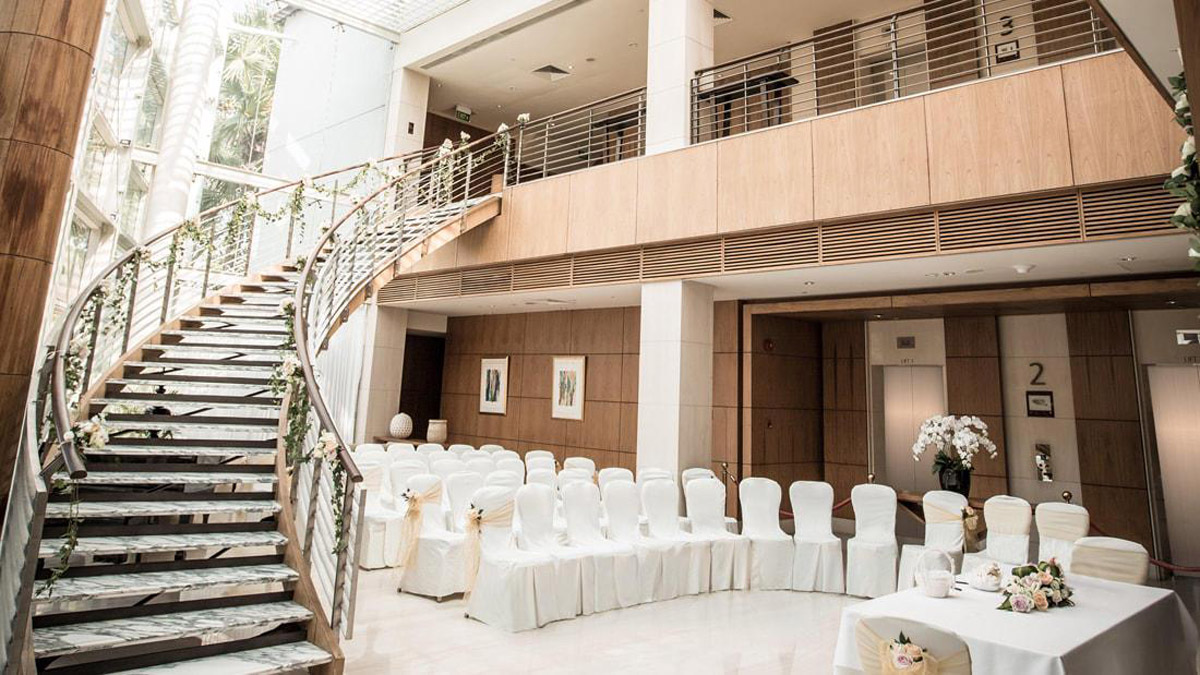 Stairway Solemnisation
On the other hand, with an enchanting staircase, the Stairway Solemnisation is perfect for making a dramatic and grand entrance to your wedding, where any bride can relive their childhood dream of being a princess as you elegantly descends. With floor-to-ceiling windows allowing natural light to stream in and a 6m-tall ceiling, the stairway foyer creates a uniquely romantic setting as you slowly approach towards your true love from afar.
Stunning outdoor backdrops like no other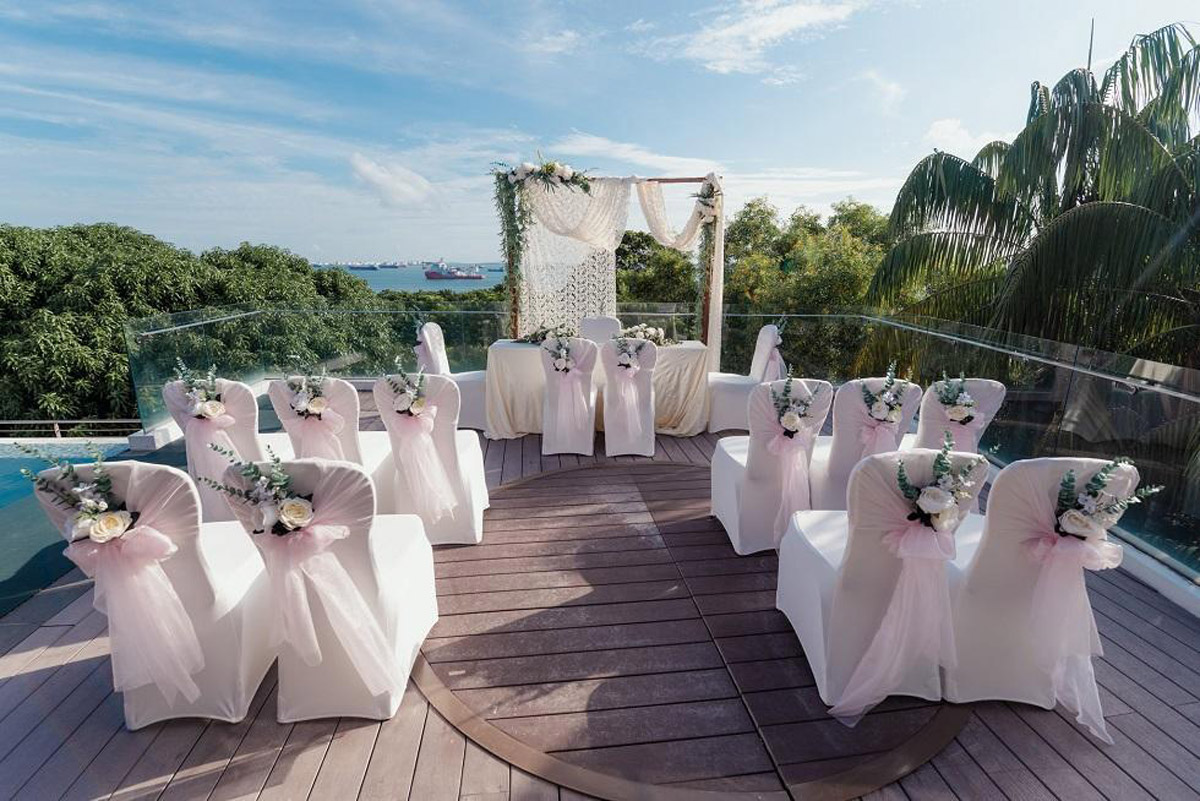 Skypool
For those who envision reciting their vows near the sea, the Skypool offers the opportunity to have a spectacular outdoor wedding with a backdrop that features the vast skyline and the calm South China Sea. You can be sure that your wedding pictures are sure to turn out one-of-a-kind!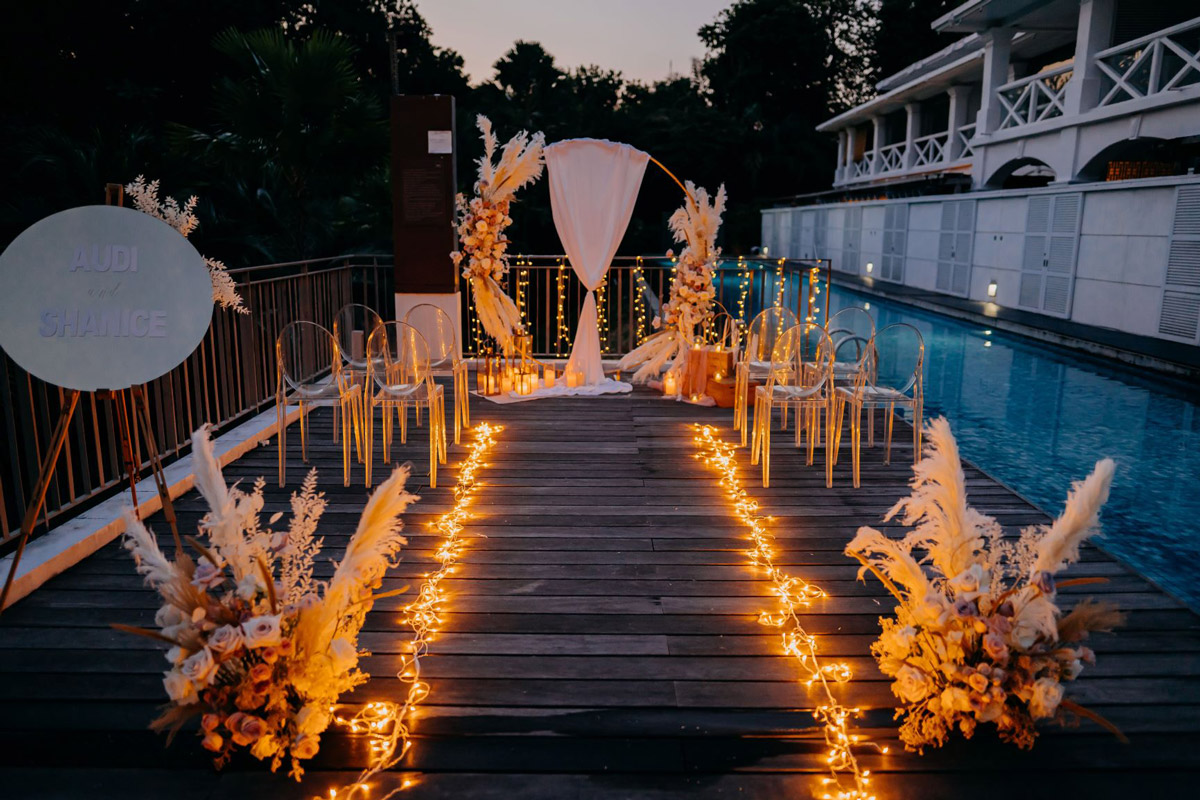 Larkhill Terrace
Similar to the Skypool, the timber deck at Larkhill Terrace also offers a tranquil setting that feels like a getaway from the bustling city life. Exchange their vows under the canopy of the majestic sky, and then head on to the Terrace for an afterparty with your friends and loved ones.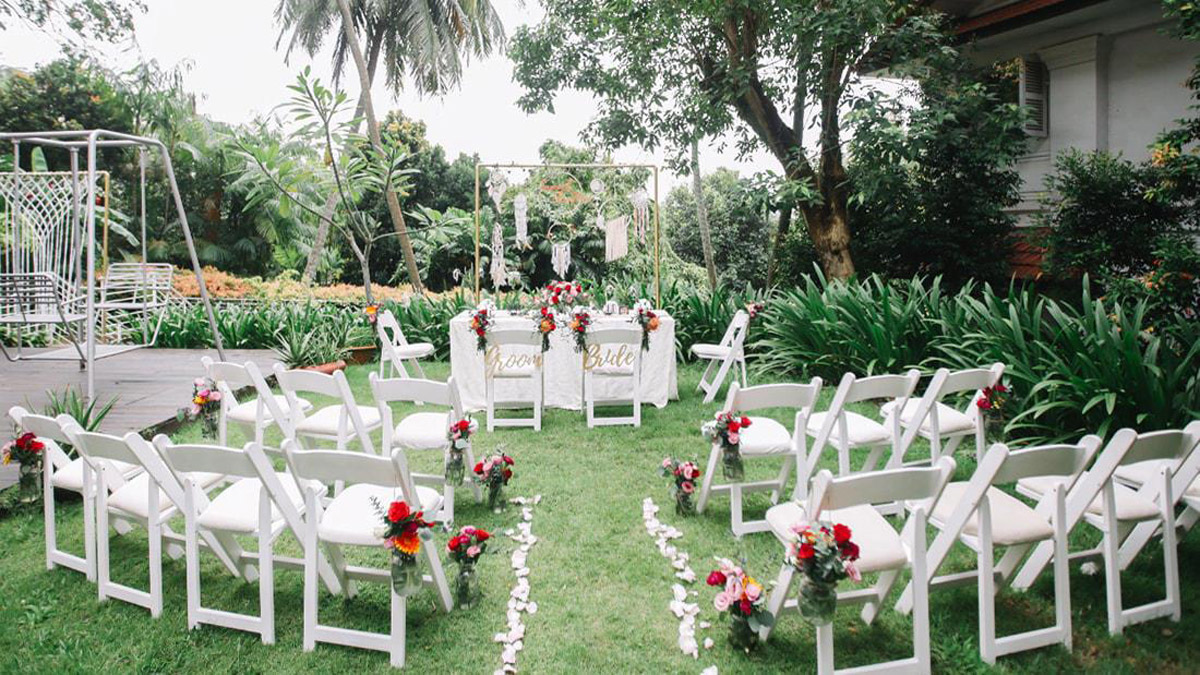 Larkhill Mansion's Private Lawn
Featuring a unique Colonial Heritage setting, you and your partner can hold an intimate wedding ceremony at The Larkhill Mansion's private lawn. Accommodating up to 20 guests, immerse yourself in the serenity of the lush foliage as you recite your vows. The colonial architecture, together with the natural greenery, makes for a memorable vintage-themed wedding!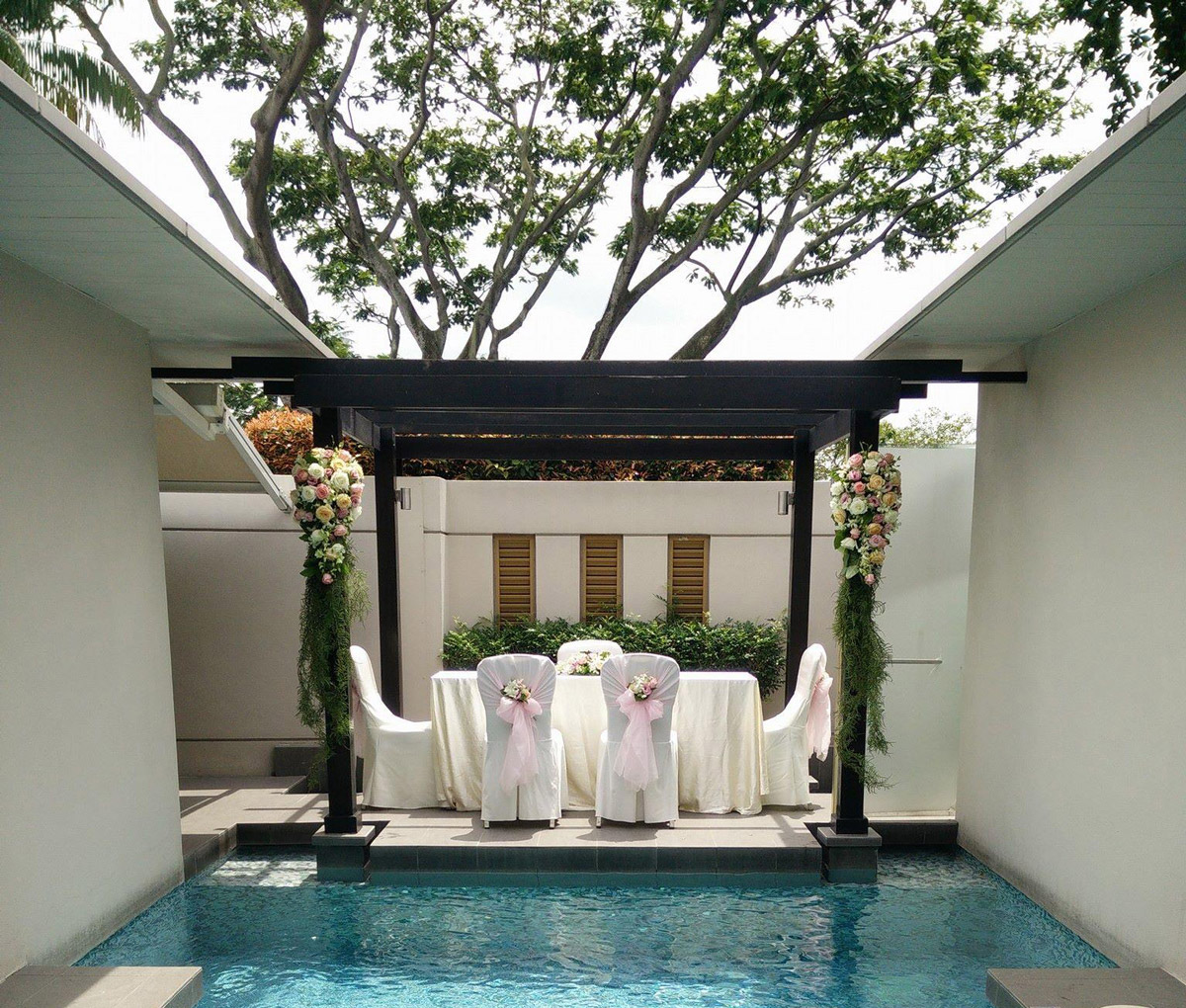 Villa
The Villa offers the ultimate intimate setting for couples to hold a very private yet outdoor wedding ceremony with their closest loved ones and friends. Besides the quaint outdoor setting and romantic pool trellis, each villa also comes with a spacious living room, an ensuite bedroom with a king-size canopy bed, a luxurious indoor rain shower, and an exotic outdoor stone bath.
Exclusive wedding packages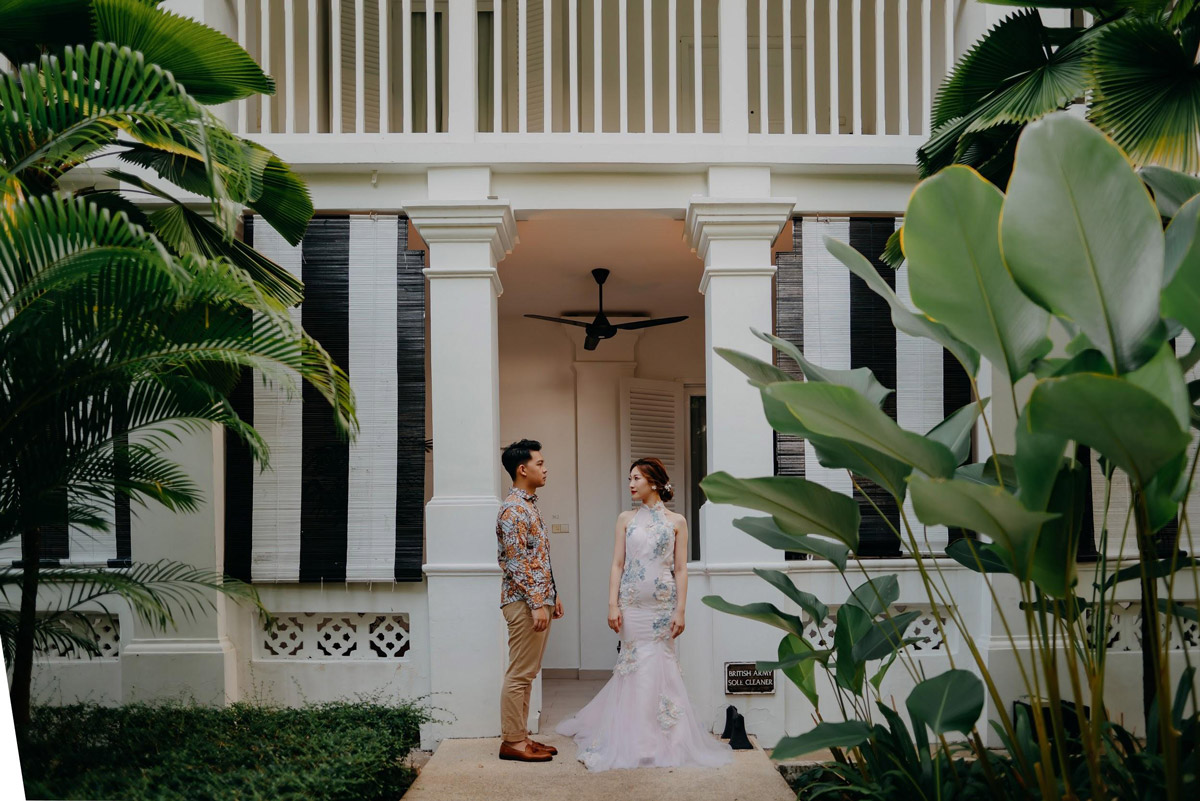 Apart from their wide selection of unique wedding venues, Amara Sanctuary Resort Sentosa offers many exclusive wedding packages, where you can choose specially-designed wedding themes, curate your own wedding menu from the scrumptious gourmet delicacies offered, and enjoy perks such as wedding favours for your guests and a complimentary stay in the Verandah Suite or Deluxe Room.
Alongside their team of experienced wedding planners, let your dream destination wedding come to life with Amara Sanctuary Resort Sentosa!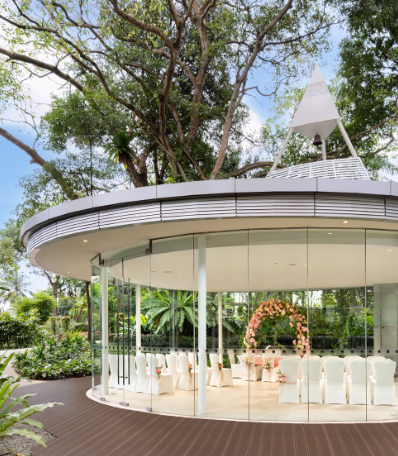 Amara Sanctuary Resort Sentosa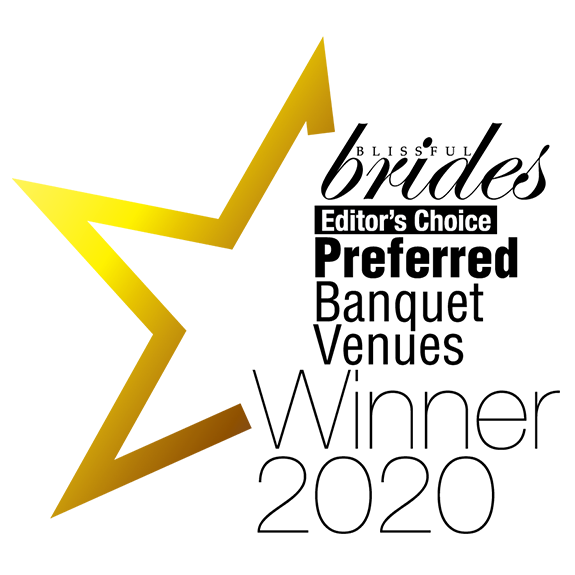 Rating:

Address:

1 Larkhill Road Sentosa

Phone:

68253831

Fax:

68253843