Lockdown Love Can't Hold Us Back at Novotel Singapore on Stevens
2021-02-25

Regardless of whether you're commemorating an intimate solemnisation affair or throwing an all-out bash (under COVID-safe regulations), Novotel Singapore on Stevens can cater to any dream wedding.
Your Fairytale Wedding Made Possible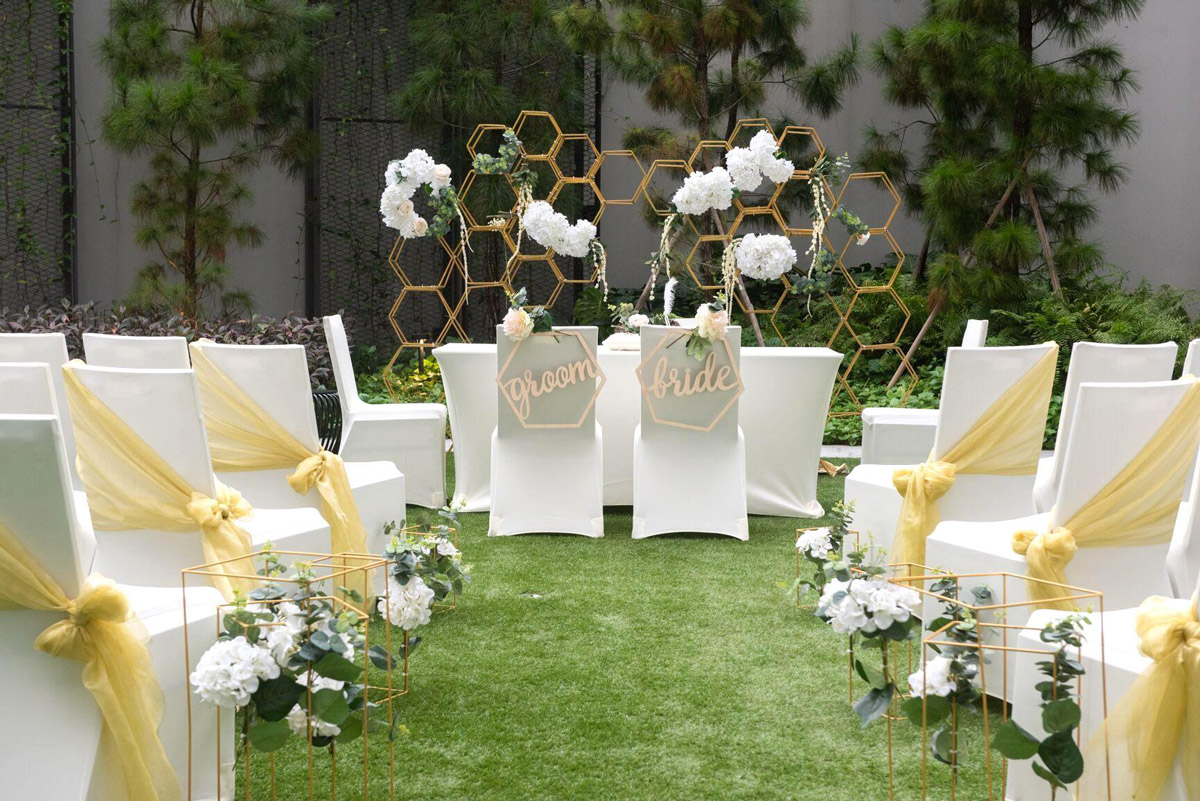 Novotel's La Terrasse

With an air of whimsicality and ethereal quality, Novotel's La Terrasse brings all the magic of your very own secret garden to you. It'll mark the perfect, new beginning for you and your beau's wedded journey together, but should you prefer a more laid back option, Novotel Singapore on Stevens also offers a poolside option for a more subtle celebration.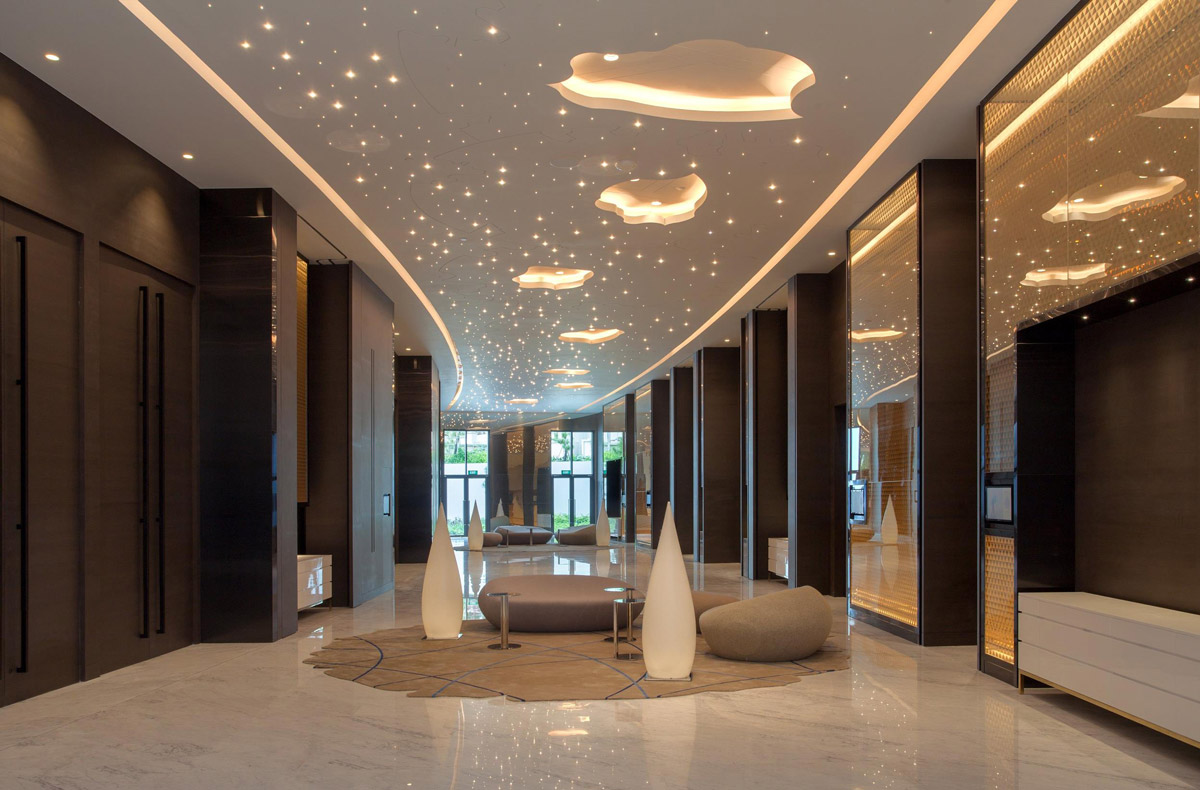 Milky Way Foyer
Following the solemnisation, the celebrations continue indoors where guests take their seats as the newly-weds proceed to prepare for their next phase of celebrations (and arguably, the most enticing part of weddings) - the banquet.
Conceptual Wedding Themes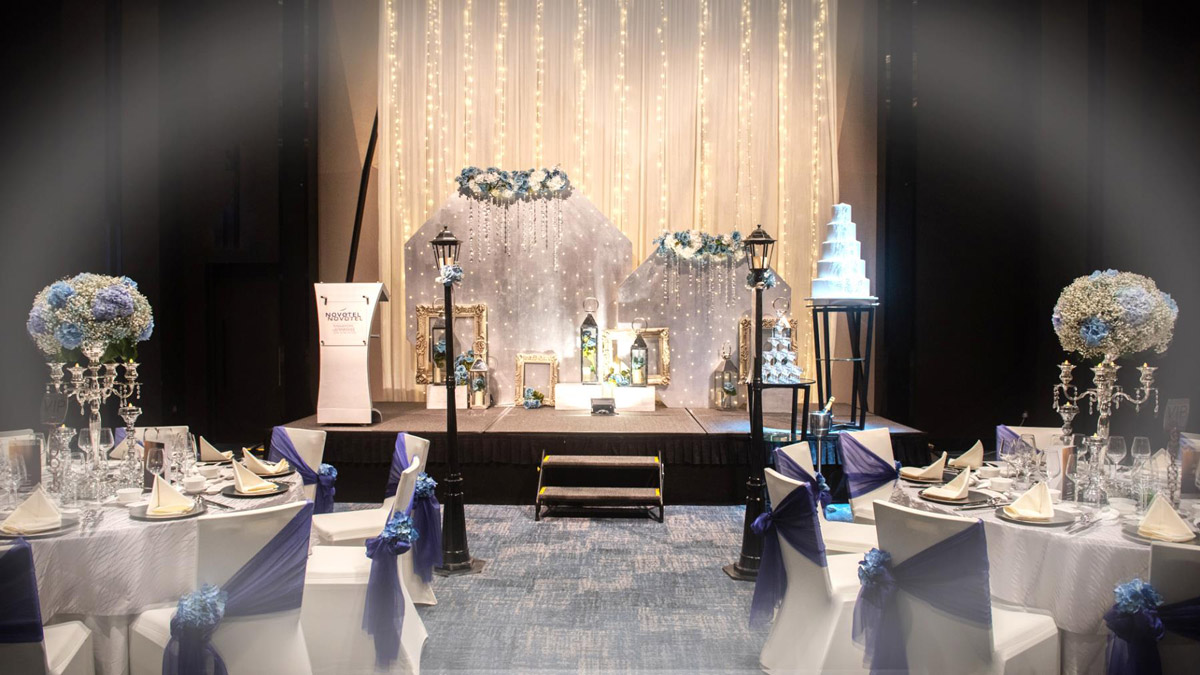 Glittering Bliss

Upon entering these banquet venues, Novotel Singapore on Stevens also offers a myriad of conceptual wedding themes complementing the sweet, delicate vibes of the earlier solemnisation La Terrasse.
Speckled with periwinkle, gold and silver hues, this glittering fantasy is brought to life with gorgeous fairy lights as its keynote decor. Glittering Bliss inspires the wonder of a children's fairytale tastefully without going overboard. With each table decked out with a vintage bouquet candlestick as its centrepiece, guests are sure to feel transported into another otherworldly, dreamy realm.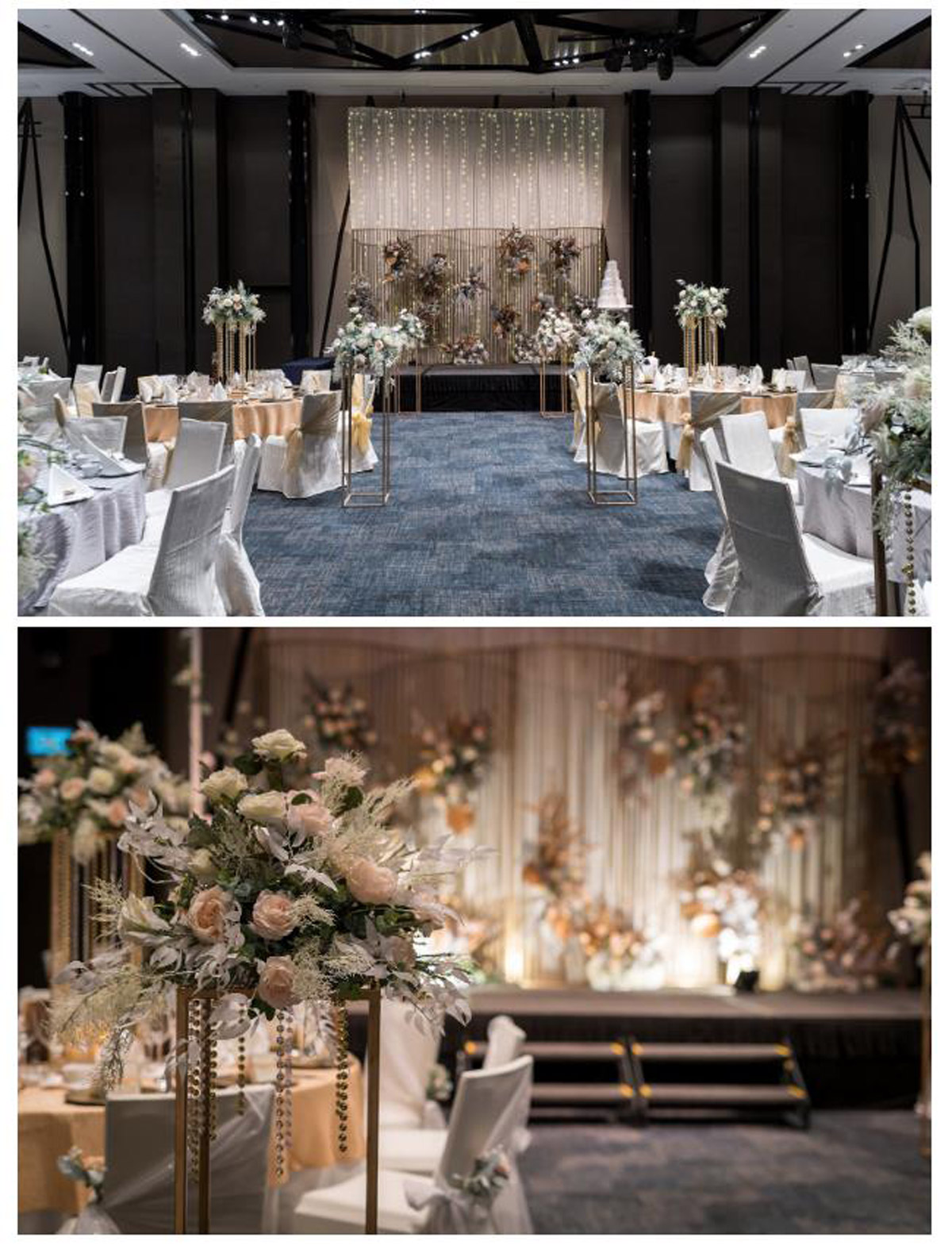 Eternal Elegance

For those preferring a more subdued and rustic charm, Eternal Elegance would probably be your go-to. Incorporating a mixture of warm tones and extravagant bouquet displays, this flowery theme is sure to captivate the crowd with its bohemian atmosphere.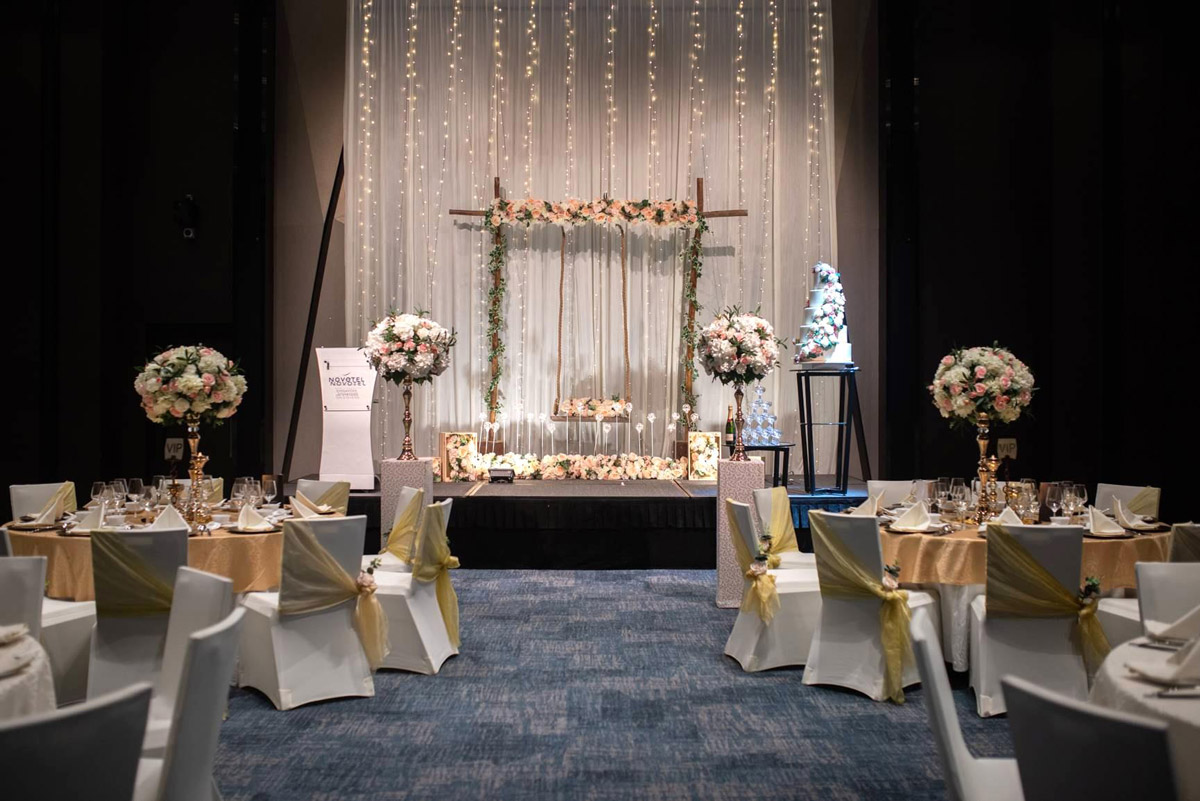 Sweet Serenity
Last but not least, get ready to be swept away by Sweet Serenity in all its romanticism. Probably the theme with the most classic rendition of bouquets, the pompous arrangements help frame the stage where a gorgeous floral, wooden swing awaits the blissful bride and groom. This intentional infusion of topiary elements is indeed closely reminiscent of a royal wedding.
Tantalise Your Taste Buds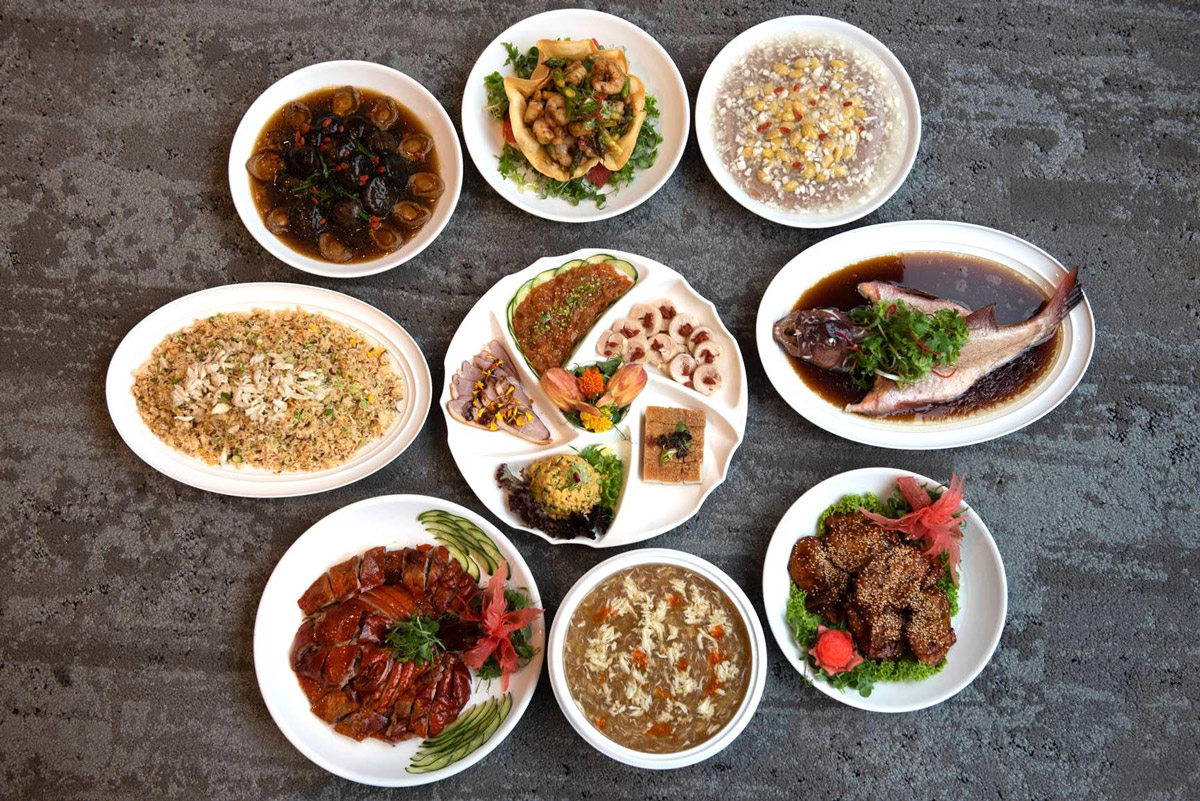 Feast your eyes (and taste buds) on the decadent, 8-course Chinese spread laid out for you and your beloved guests by our award-winning chefs. Nothing says "Yum! (seng)" like enjoying a mouthwatering ensemble of Chinese culinary crowd favourites such as the Imperial Treasure Braised Soup, Steamed Eight Treasure Duck with Shitake Mushroom, Ee-Fu Noodle with Crab Meat, Enoki Mushroom & Egg White sauce and many more. Of course, this list is non-exhaustive. Otherwise, the menu is completely open to your own personal customisation.
With that being said, there are also other menus available upon request, offering Halal and international options for our Non-Chinese guests. On top of that, couples can request their own selection of desserts as the cherry on top!
A Night to Remember at Winestone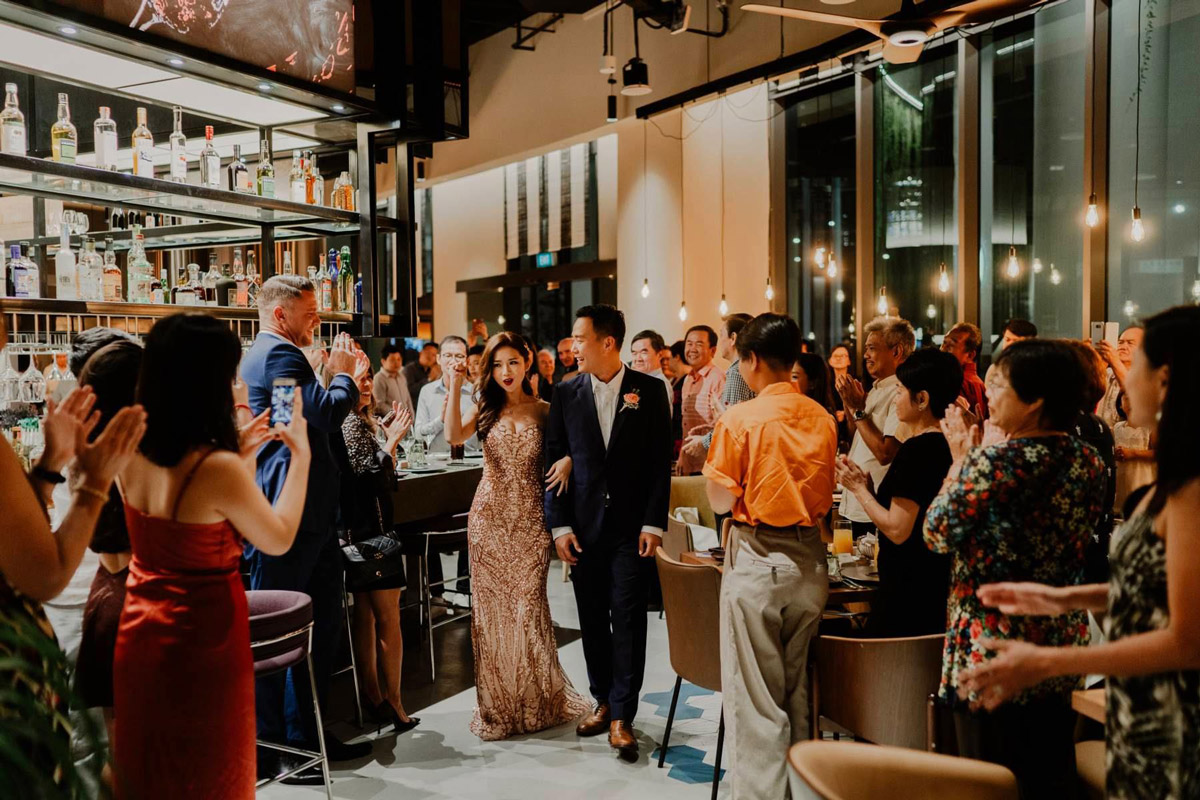 Winestone
Fancy yourself some more light refreshments and a cocktail or two after the main event? Make your way down to Winestone restaurant where the "afterparty" continues. Furnished with floor-to-ceiling windows, every moment captured at Winestone is picture-perfect. Get ready to taste a lavish array of gastronomic wonders, hailing all the way from the Mediterranean coast to Spanish delights.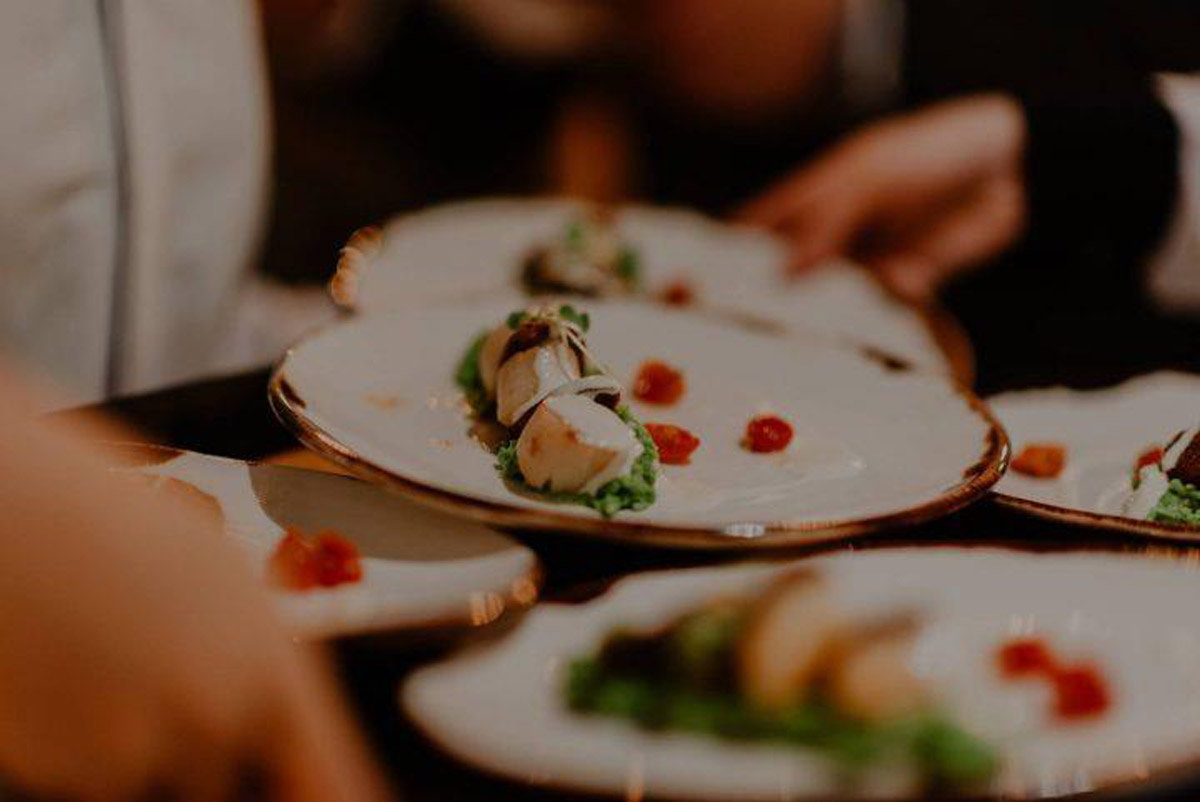 Dishes at Winestone
However, if you'd prefer to kick things up a notch and partake in festivities on a grander scale, why not try opting for one of Novotel Singapore on Steven's many ballrooms? Guests will definitely be impressed by the splendour and sophistication of the ballrooms once they step into it. Moreover, given the ballrooms' larger accommodation capacities, it's no wonder they're a hot favourite amongst couples for banquet venue choices.

Your Wedding Dreams are Our Dreams
Although the pandemic has severely impinged on the viability of many wedding plans, your special day should still be commemorated. At Novotel Singapore on Stevens, they pledge to be "Ever Yours, Ever Mine, Ever Ours" even in the face of adversity, championing for love amidst these times of crisis to fulfil your wedding bucket list to the best of their abilities.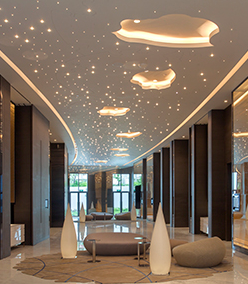 Novotel Singapore on Stevens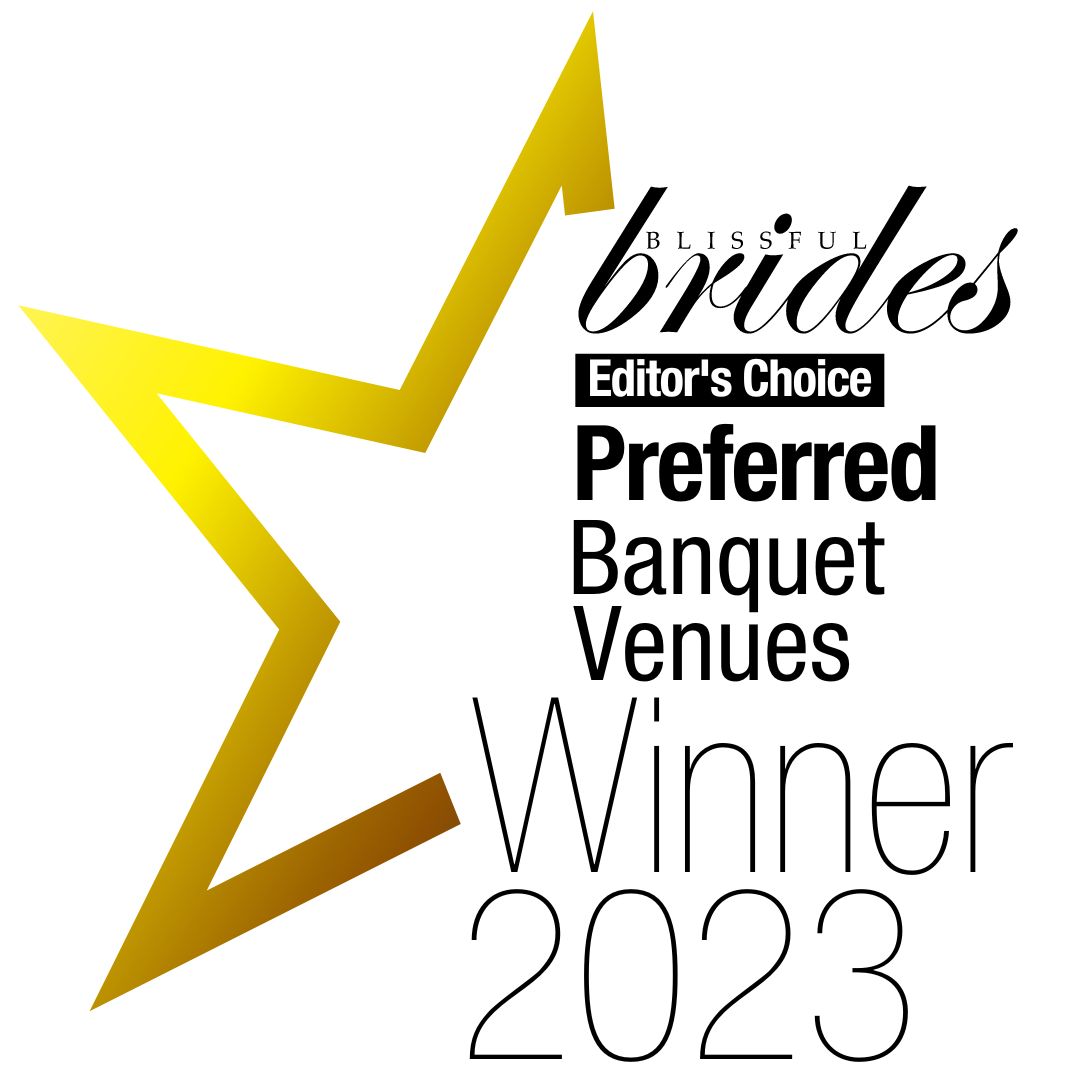 Rating:

Address:

Novotel Singapore on Stevens, 28 Stevens Road, Singapore 257878

Phone:

6491 6100, 6491 6106

Fax:

64916085