Make Your Dream Wedding Come True at Singapore Marriott Tang Plaza Hotel
2020-08-20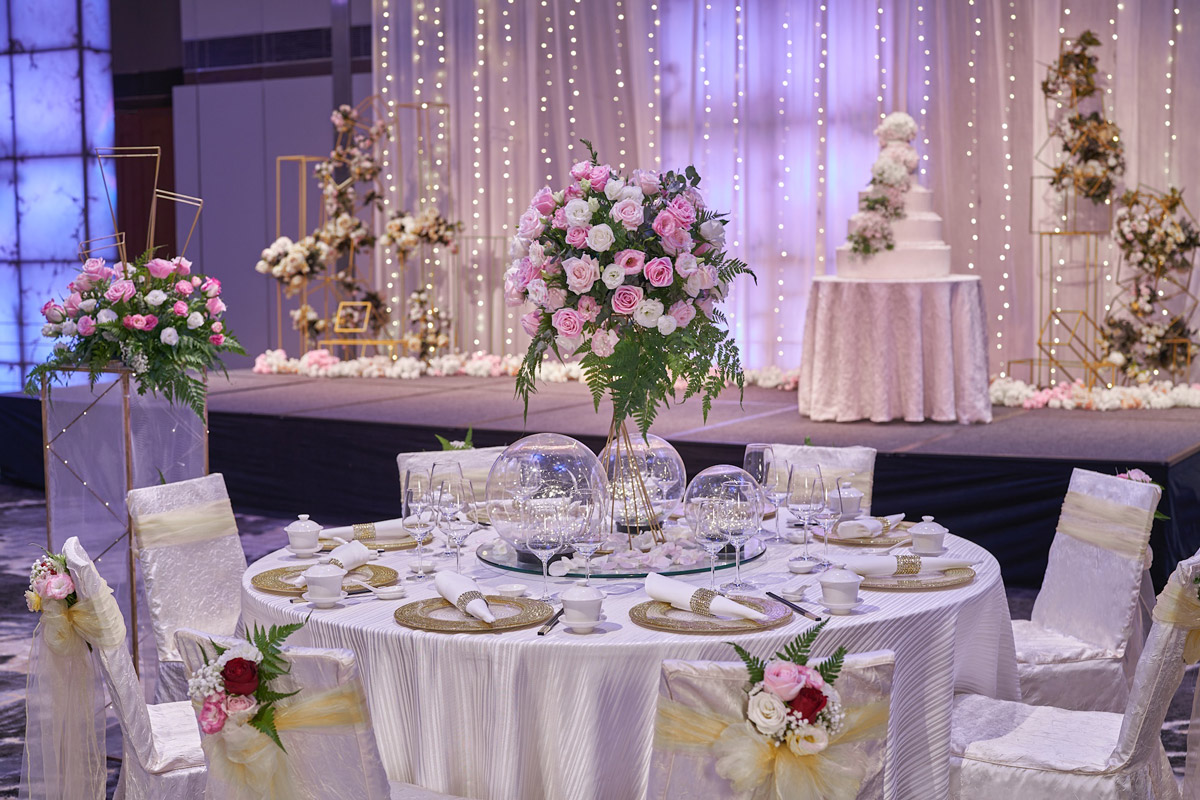 Conveniently situated in the heart of Orchard Road and right at the doorstep of Orchard MRT Station, Singapore Marriott Tang Plaza Hotel undoubtedly has one of the best locations for an impressive wedding celebration. Besides their unrivalled accessibility, the hotel also offers a diversity of wedding spaces, 6 enchanting wedding themes, as well as the finest Cantonese delicacies from the award-winning Wan Hao Chinese Restaurant, allowing couples to personalise their choices and make their dream wedding come true.
That's not all — couples will also be pampered with bespoke service from their dedicated wedding planner, who will accompany and guide you throughout your wedding journey. Singapore Marriott Tang Plaza Hotel has also been certified SGClean by the local authorities with social distancing and safety management measures in place, giving couples and guests a peace of mind.
Elegant, versatile venues catered for all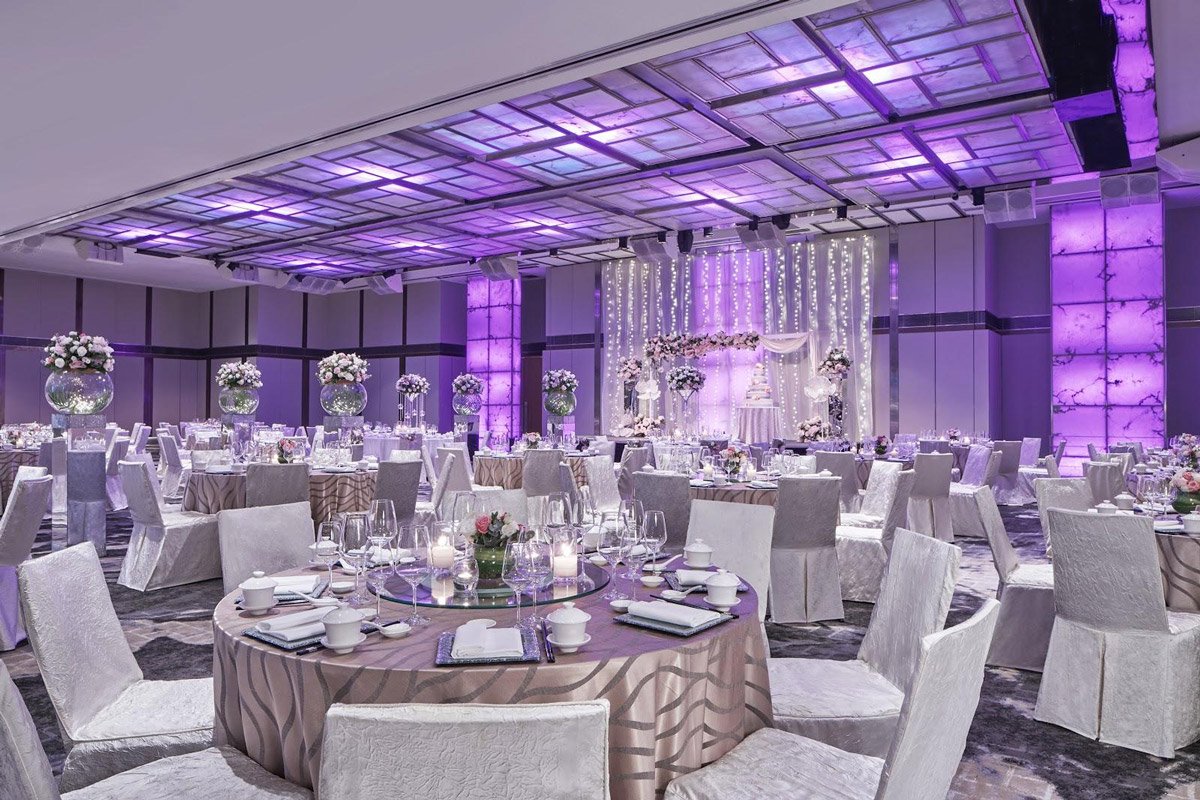 The newly-refurbished Grand Ballroom
With the capability to host weddings of various sizes, Singapore Marriott Tang Plaza Hotel caters to every wedding event, no matter how big or small. The Grand Ballroom, with its exclusive foyer, is an exquisite and elegant venue fit for large-scale wedding celebrations.
Newly refurbished in January this year, the pillarless ballroom boasts a sleek and luxurious look that exudes elegance and style. Complemented by the spectacular alabaster lighting that comprises seven colours, based on a rainbow, this allows you to add an almost-magical touch to your wedding simply by playing around with the lights to create a mesmerising ambience.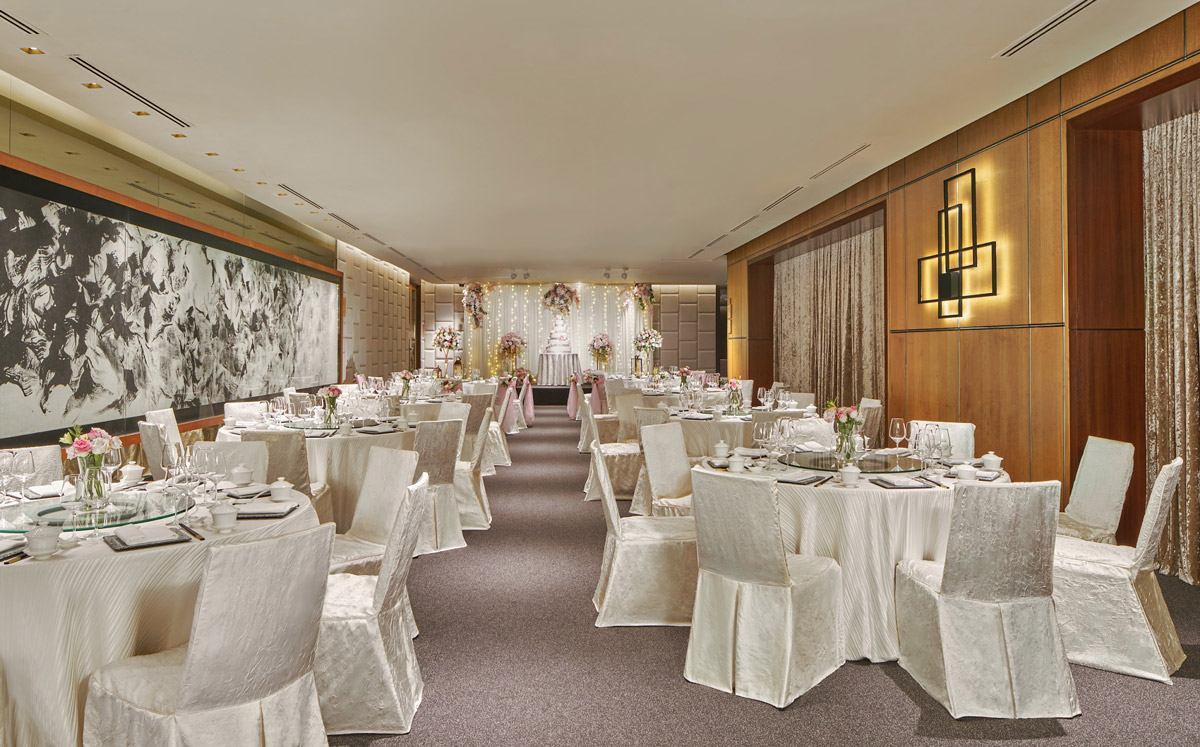 The Gallery
If you are looking for a smaller space to host an intimate wedding celebration, the hotel also offers an exclusive space known as The Gallery.
A kaleidoscope of new, enchanting wedding themes
Couples are truly spoilt for choice at the Singapore Marriott Tang Plaza Hotel, as they have a grand total of 6 different customisable themes to choose from!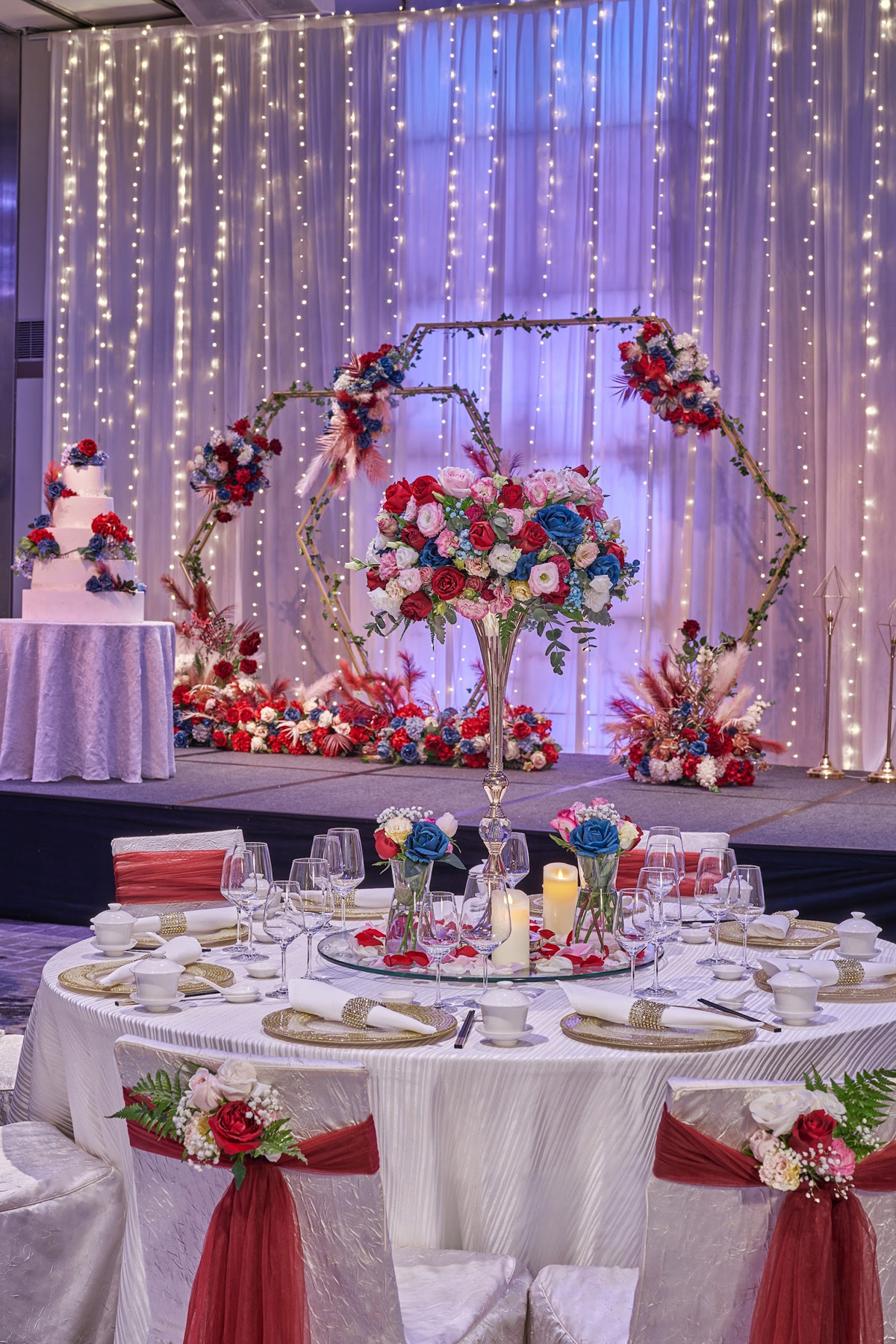 Blissful Romance
Each of them breathtaking enough to help you to make a lasting impression, make a statement with Blissful Romance, a bold and contemporary theme that is adventurous, enigmatic, and uses blue roses, which symbolise rarity and true love.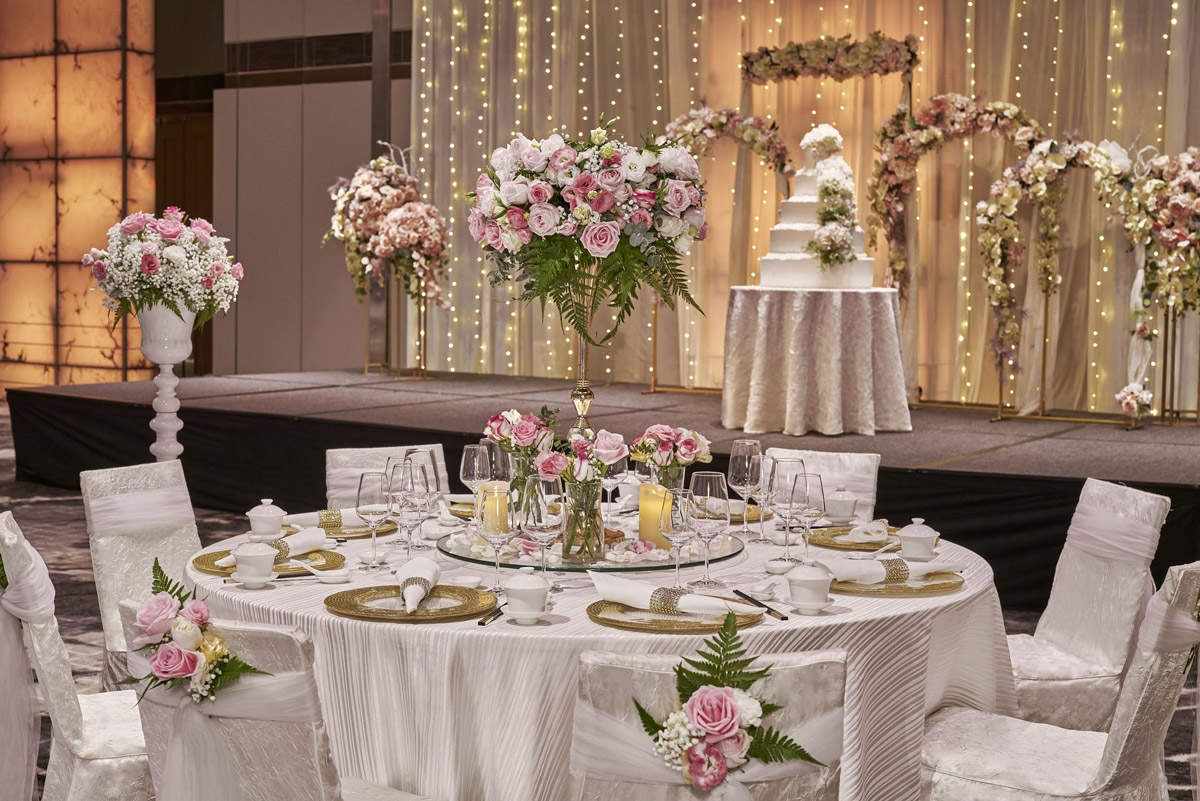 Blooms
Alternatively, transform the ballroom into an enchanting garden with Blooms, which is brimming with delicate bouquets of roses and baby's breath alongside floral arches and fairy lights. A popular theme amongst many wedding couples, Enchanting Eden also uses strings of sparkling fairy lights, but with crystal embellishments and romantic candlelights all around, the venue becomes a magical oasis.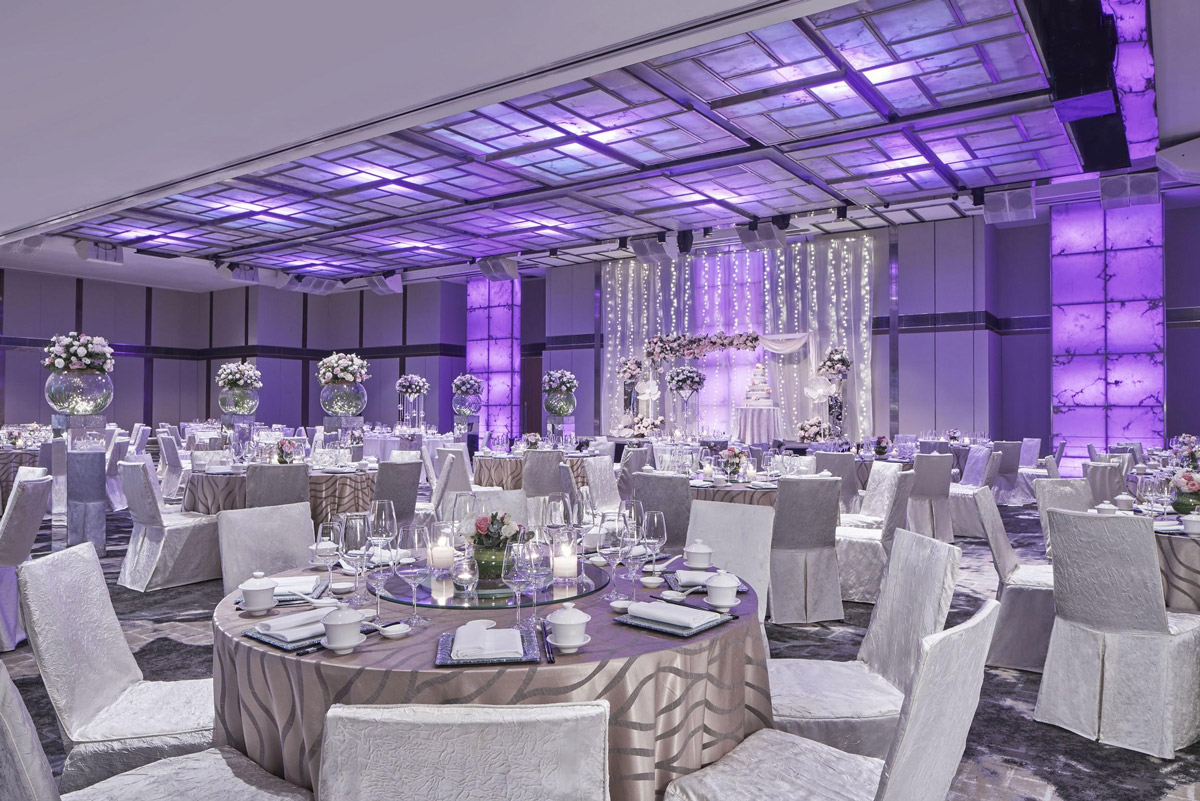 Enchanting Eden
For those who love Mother Nature, Golden Moments bring to life the wonders and serenity of spring using pink and white flowers, while Love Entwined pays homage to a vineyard of trees that represent the unity of two lovers with white and green florals.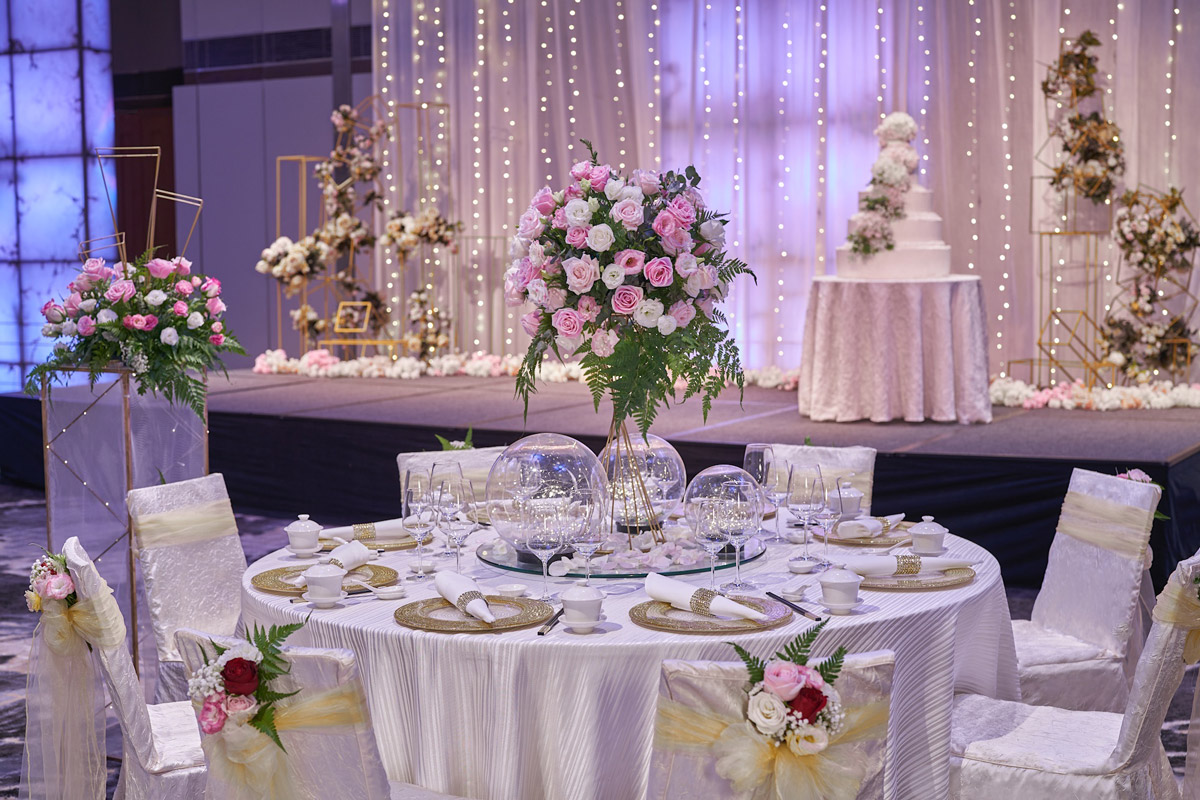 Golden Moments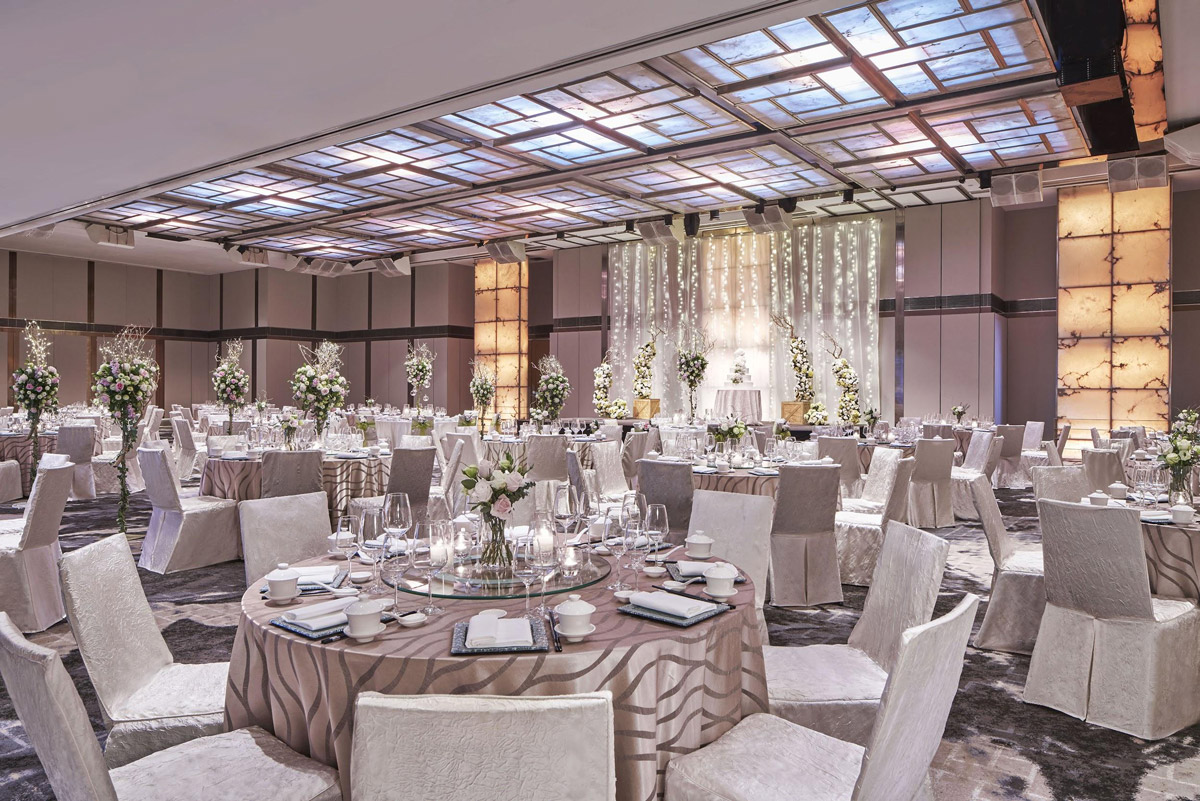 Love Entwined
Secret Garden features an enthralling palette of subtle pinks, cream, and yellow, and couples can walk down the aisle flanked by circular floral arches.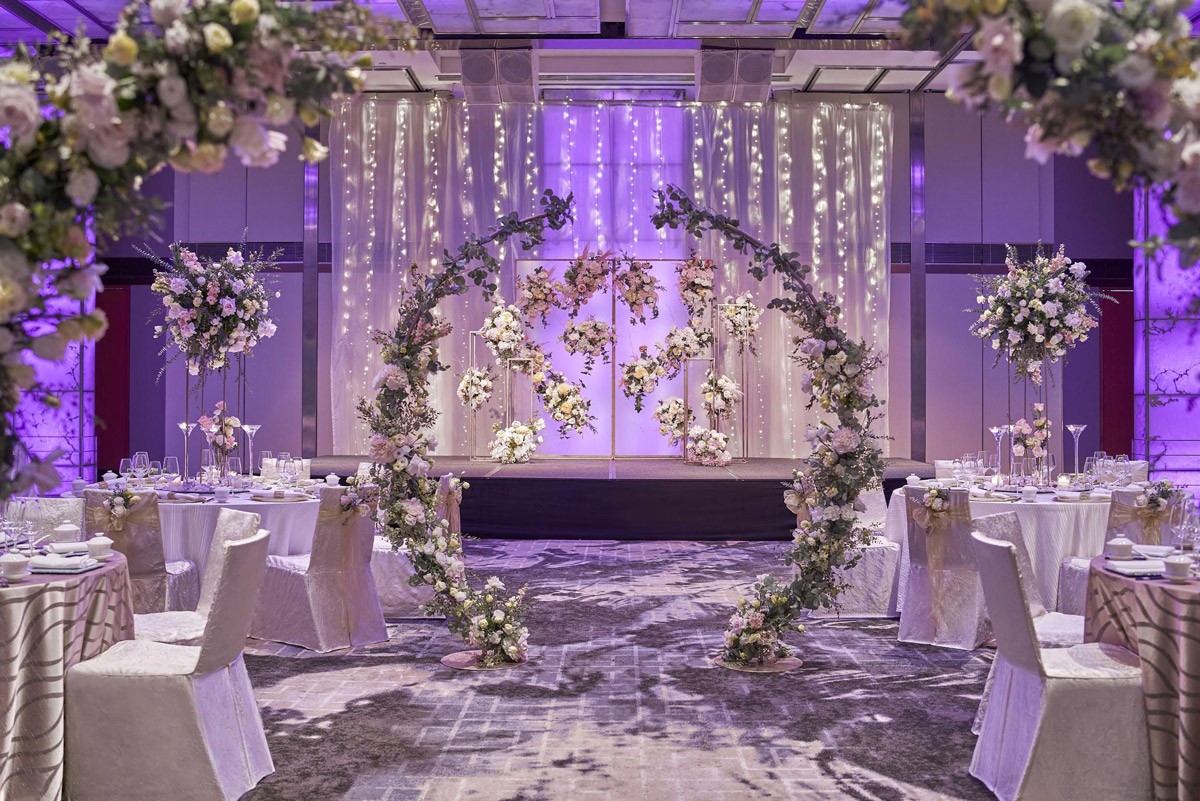 Secret Garden
Exquisite gourmet curations

Over at Singapore Marriott Tang Plaza Hotel, expect to indulge in masterpieces that will delightfully surprise you and your guests' taste buds. If you are looking for a traditional Chinese sit-down banquet, their award-winning Wan Hao Chinese Restaurant specialises in classic Cantonese delicacies that uses the finest ingredients.

Look forward to specialities such as Braised Lobster, Assorted Seafood Broth, Diced Vegetable, Egg White, Conpoy; Steamed Red Garoupa, Fermented Soybean Crumb, Superior Soya Sauce; Braised Sliced Abalone, Chinese Mushroom, Abalone Sauce, Seasonal Greens and many more.
Besides the traditional Cantonese cuisine, Western or Halal menus are also available with a wide selection of exquisite gourmet dishes. Their team of culinary masters are sure to work hand in hand with you to create menus that reflect your personal taste and preferences.
Seamless planning and execution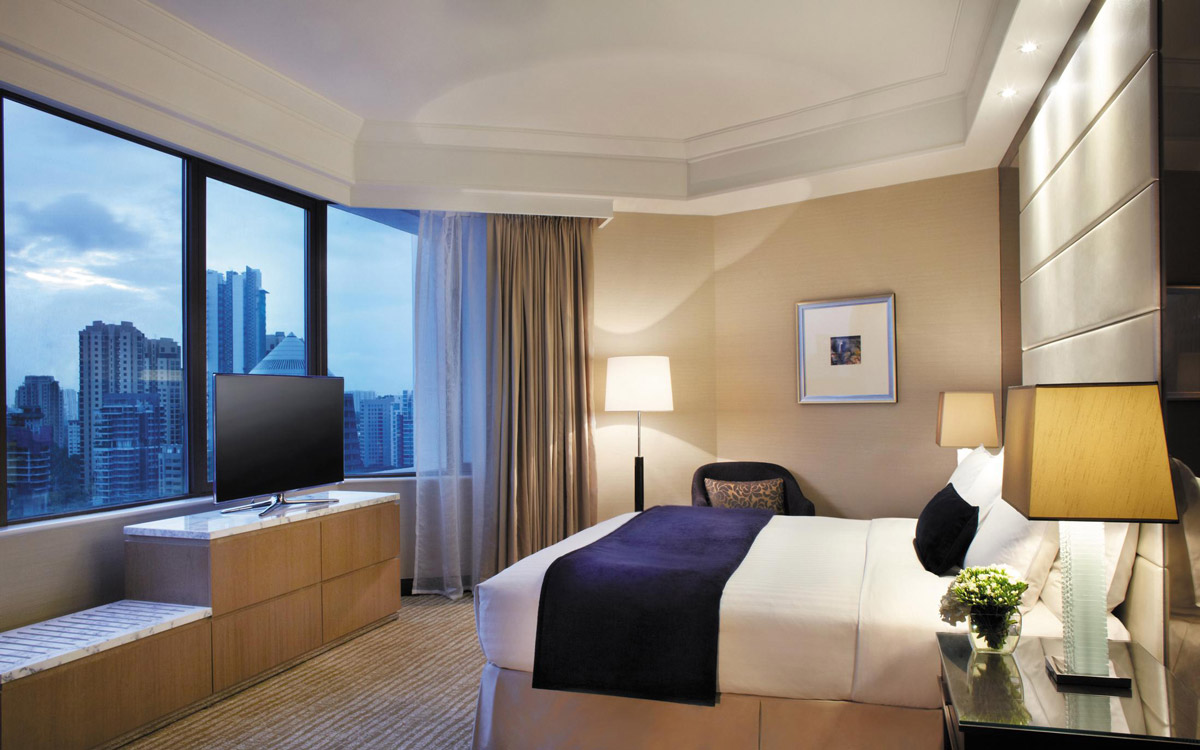 Planning a wedding is no easy feat, but couples can rest assured with the hotel's dedicated team of certified wedding planners. Trained to coordinate weddings of all types, including ethnic and military ones, their wedding planners will be with you every step of the way. Be it planning your wedding favours or curating your menus, they'll make sure that you'll have nothing to worry about on the day of your wedding.
Furthermore, the hotel also offers exclusive wedding perks such as a complimentary stay in their refurbished Executive Suite with luxurious amenities and spa packages for you to relax and refresh after a long day. With every aspect tailored specifically to meet your unique needs and preferences, let your envisioned dream wedding come true at Singapore Marriott Tang Plaza Hotel!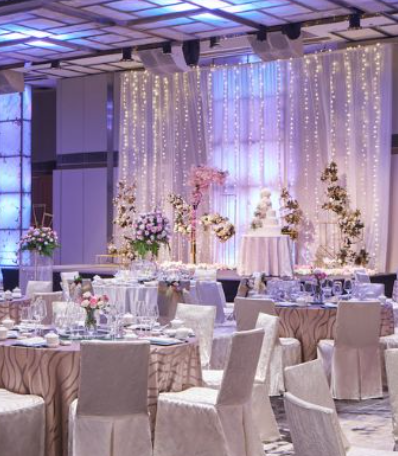 Singapore Marriott Tang Plaza Hotel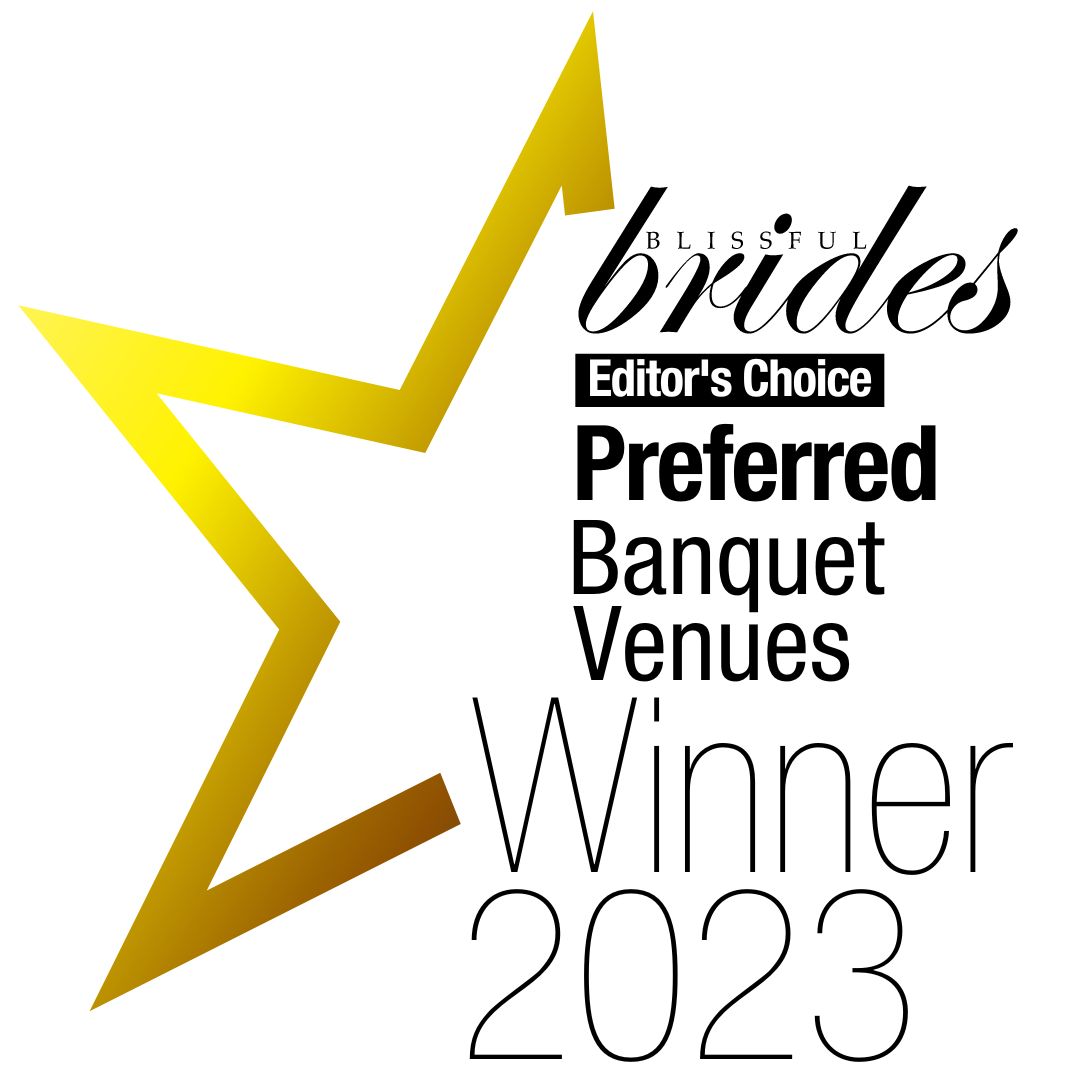 Rating:

Address:

320 Orchard Road, Singapore 238865

Phone:

68314768

Fax:

6831 4774