My Dream Wedding is Here to Make Your Dream Gown a Reality
2021-08-13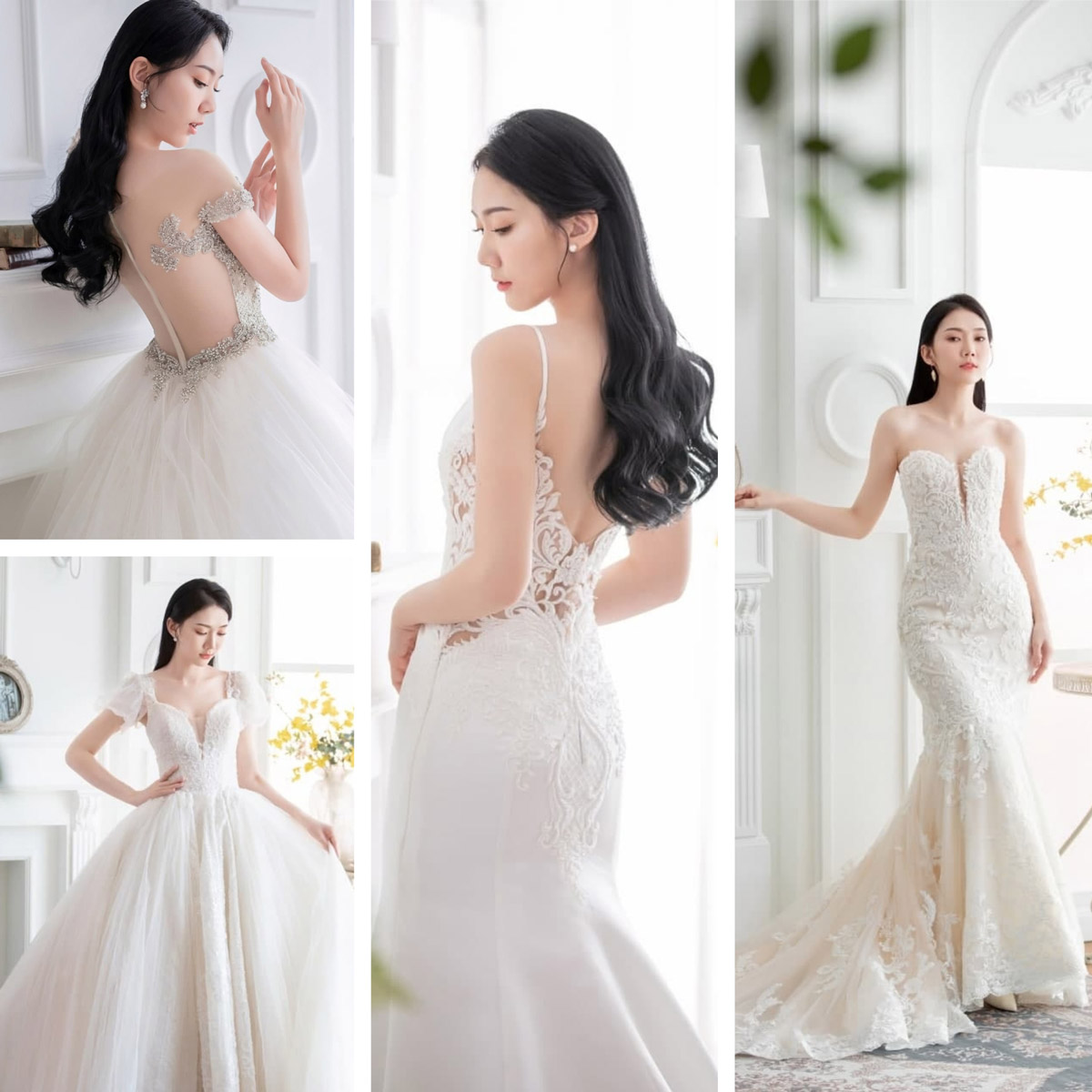 As you scroll through your carefully curated Pinterest board filled with catalogues of your favourite wedding style inspirations, your heart can't help but swell in excitement and anticipation. Then as you scroll further, you catch a glimpse of your favourite Korean celebrities donned in the most gorgeous and trendiest gowns of the season and you swoon even more.
For our brides-to-be constantly daydreaming of their wedding aesthetic and obsessed with the latest K-trends, My Dream Wedding is at your service. From flowy, classic A-line silhouettes to sensual, hourglass mermaid fit to a regal, majestic ballgown, the choices are endless. Not to mention, that's only half the fun!
There are still so many details that go into perfecting your ideal wedding dress like colour selection, applique details, material preferences and so on. For some, this could be a dream come true while for others, this might make you a little overwhelmed and flustered.
Nonetheless, My Dream Wedding is here to help your gown selection go off without a hitch! Experienced in the wedding industry and well-versed in the Hallyu sensibility, the wedding professionals at My Dream Wedding is your dream team to make your aesthetic Korean wedding dreams come to life.
A Stellar Selection of the Trendiest Gowns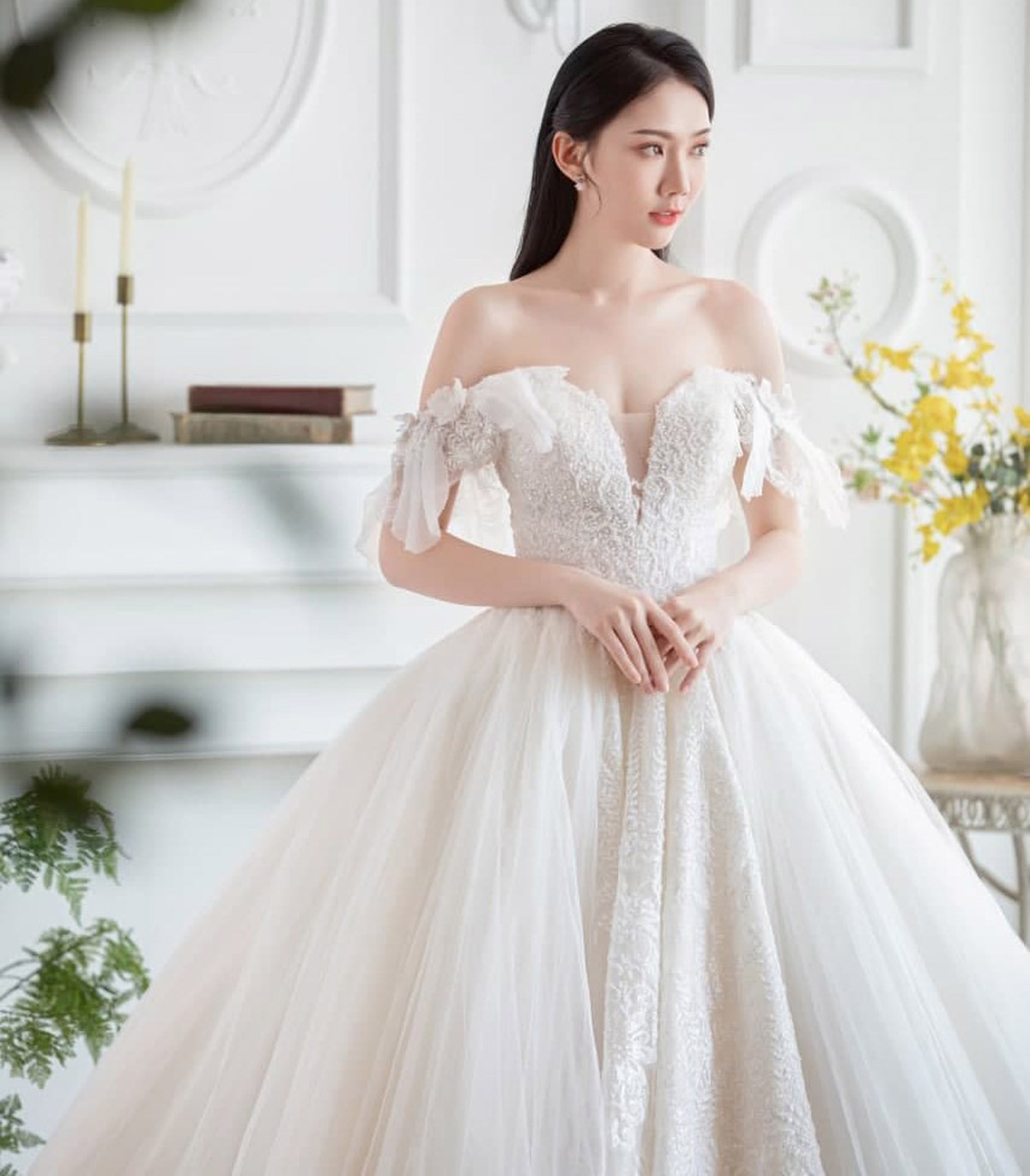 With an unparalleled array of bespoke wedding services, My Dream Wedding is a Korean-inspired bridal boutique that's been making headlines in the Asian wedding market since its inception.
Originating in Hong Kong, the boutique has since expanded across the region in countries such as Malaysia, China and Singapore. In total, they have 70 Korean-styled studios offering a diverse range of gown rental options for your perusal.
To them, every love story is unique, which is why My Dream Wedding believes that every bride deserves a customised and tailored (pun intended) wedding gown just for her. With a heart for excellence and a passion for service, it's no wonder this bridal boutique is so adored by many brides both locally and internationally.
A Love Letter From Their Bridal Designers to You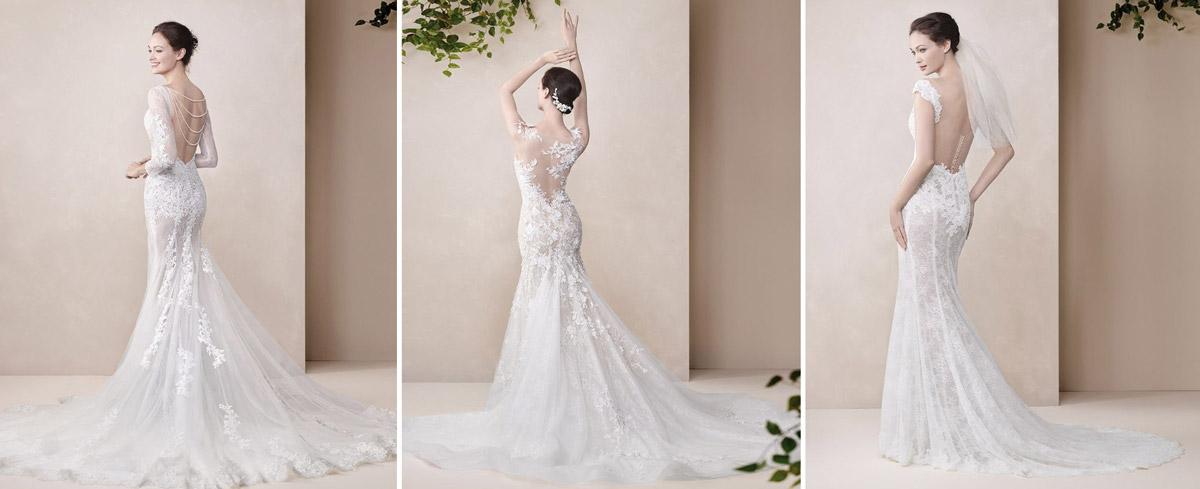 "Selecting a wedding dress is more than a fitting; it's a process, a memory in the making."
Created with brilliant craftsmanship and premium materials, each gown is designed to amplify every bride's natural beauty and curves.
The attention to detail symbolises their underlying dedication to upholding every bride as royalty on her special day. Indubitably, she deserves to feel adored and pampered to the fullest extent — with the wedding gown feeling exquisite to the touch.
Notwithstanding, each wedding gown on display is outfitted to perfection. My Dream Wedding is constantly offering trendy yet timeless pieces sewn together by the finest designer labels. As a testament to their consistency, each collection never fails to impress and outmatch the previous. They truly put elegance and sophistication in bridal couture as the lovely bride waltzes the aisle in comfort and style.
But most importantly, their gowns are on a rental basis; so you won't have to worry about spending a fortune just to acquire your dream dress.
Choosing the Perfect Silhouette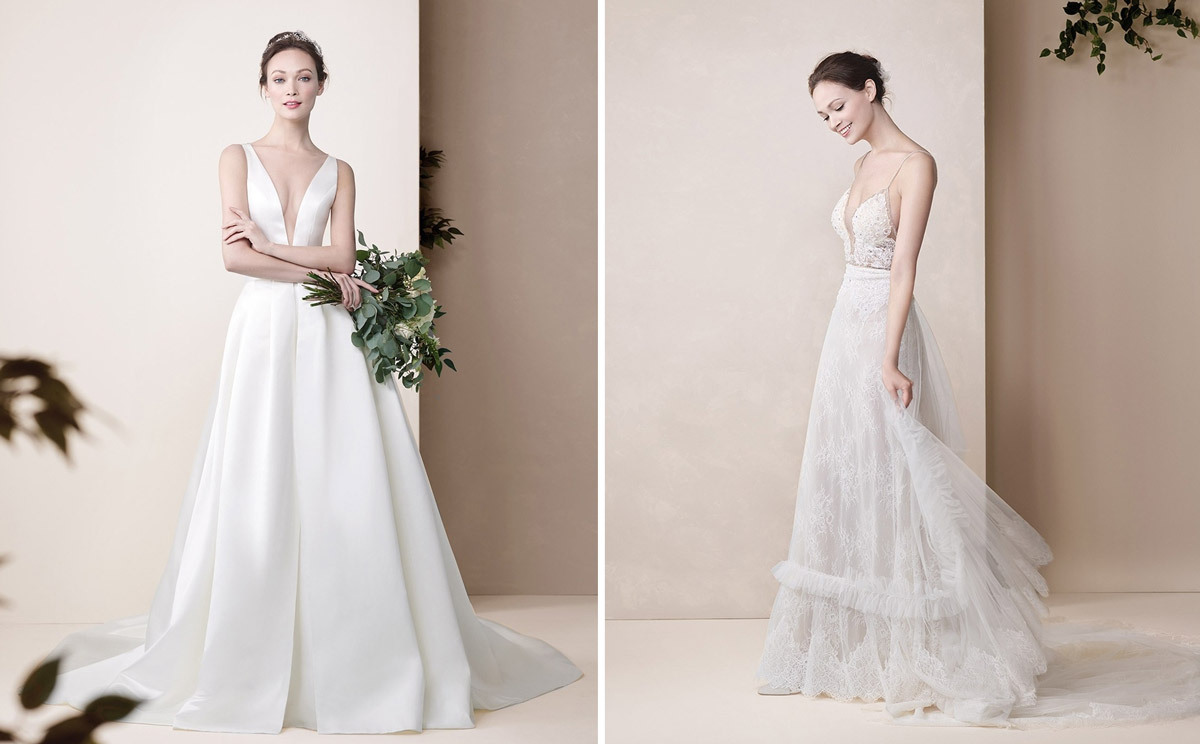 Classic necklines for the quintessential bridal look
For brides who love a swooping neckline, here are some tasteful takes on a plunging hemline that'll frame your décolletage beautifully. Coupled with a classy, silk A-line cut or an intricate tulle overskirt, you're sure to stun the crowd in all your grace and beauty.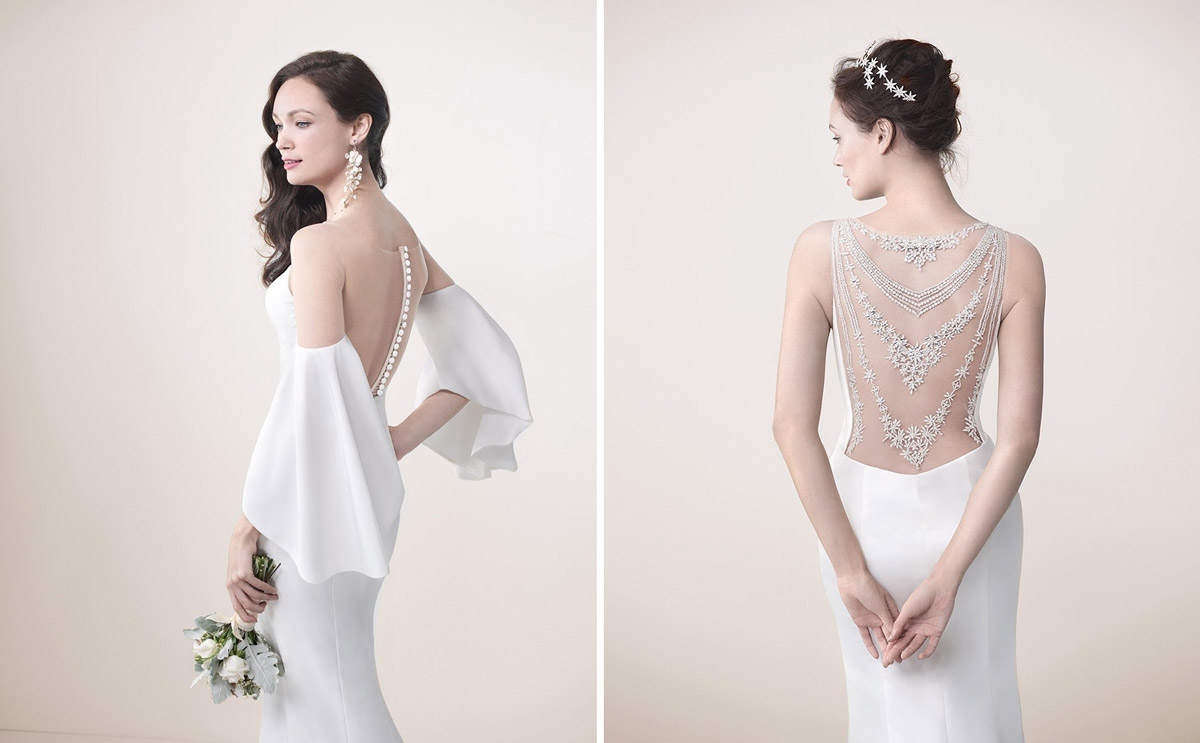 It's all in the details (in the back) for the contemporary bride
Or perhaps you're a fan of more modern renditions of wedding gowns; try your hand at the opposite of a generous neckline — a refined backless dress. With the back as the focal point (obviously), this striking silhouette can be complemented with delicate lace appliques or a string of delicate pearls and diamonds lining across and down your back. Rest assured whichever your choosing, all eyes will be on you especially from the back.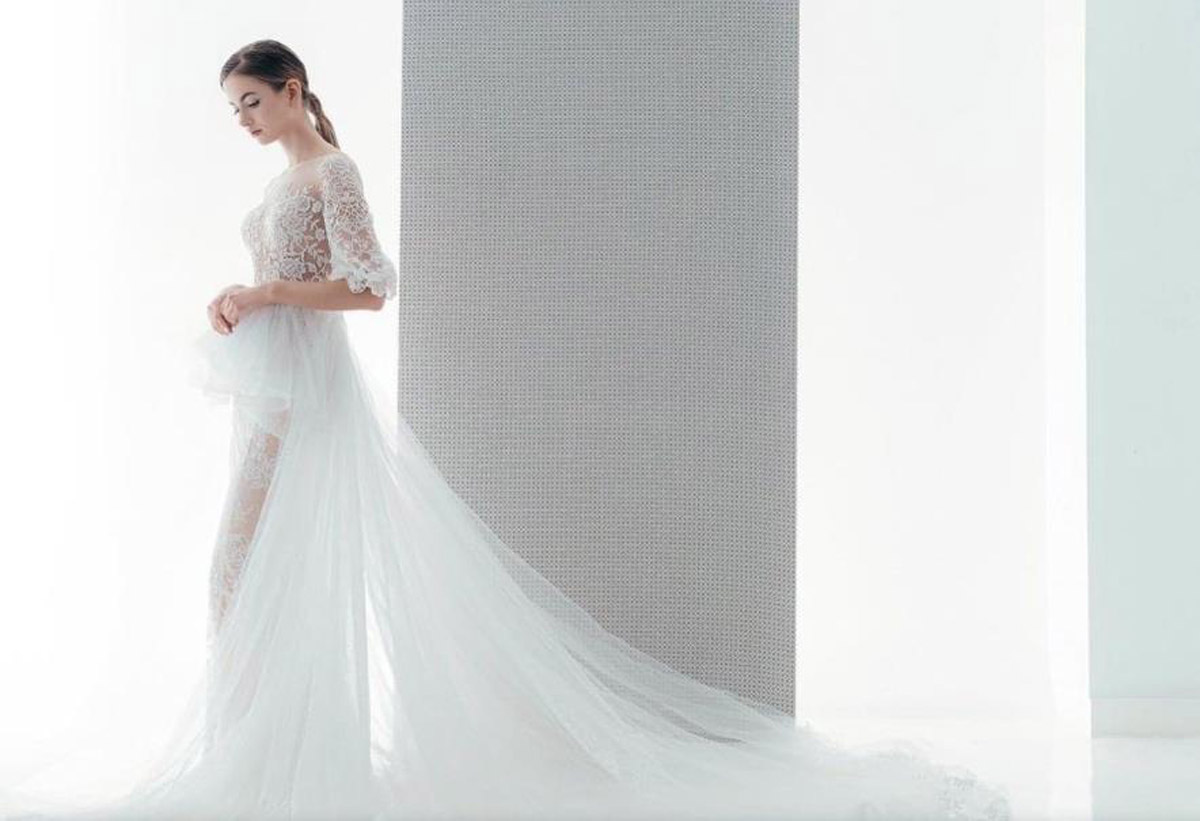 Source: @mdwsg
Now that all is said and done, there's only one thing left to do: browse to your heart's content until you find the one. After all, weddings are a once-in-a-lifetime occasion to celebrate and commence the start of forever alongside the love of your life. So it's imperative that you find the perfect dress that'll be immortalised in this memory for time to come.
"More than a ceremony or celebration, weddings denote a sanctuary of dreams, commitment and higher ideals."
So slow down and take your time to choose the right fabric, the right cutting, the right design, and all the right details. The team of professional stylists at My Dream Wedding will assist in whatever means necessary to bring you an unforgettable bridal experience. From the planning to the execution, your wedding will be uniquely yours to keep.
Contact Details
Address: 52 Tras Street, #01-01, Singapore 078991
Tel: +65 6438 1237
Website: https://www.mydreamwedding.com.sg/
Social Media
FB: @MyDreamWeddingSingapore
IG: @mdwsg