Orchard Hotel Singapore: Stylish Venues, Award-Winning Culinary Concepts & Tailored Experiences
2020-08-19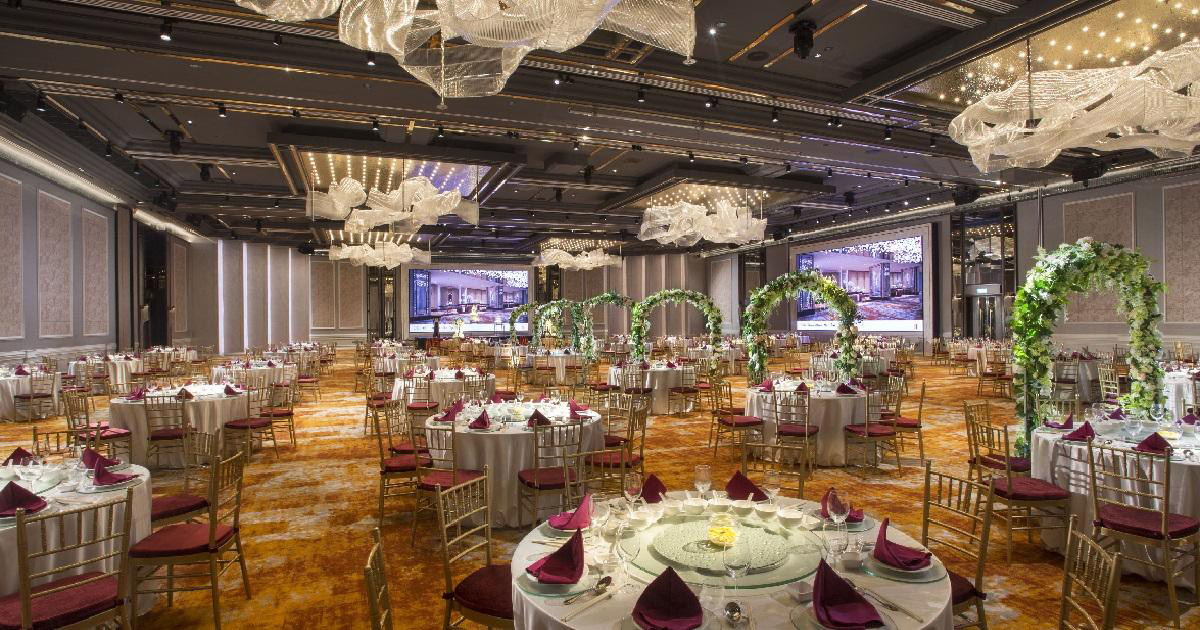 Situated right in the heart of Singapore, Orchard Hotel Singapore has become a popular wedding venue for couples. Besides its immensely convenient location, they offer a wide range of stylishly versatile wedding venues and exquisite menus curated by award-winning restaurants and more, all of which sets the stage for a personalised and unforgettable wedding experience.
Refreshed wedding venues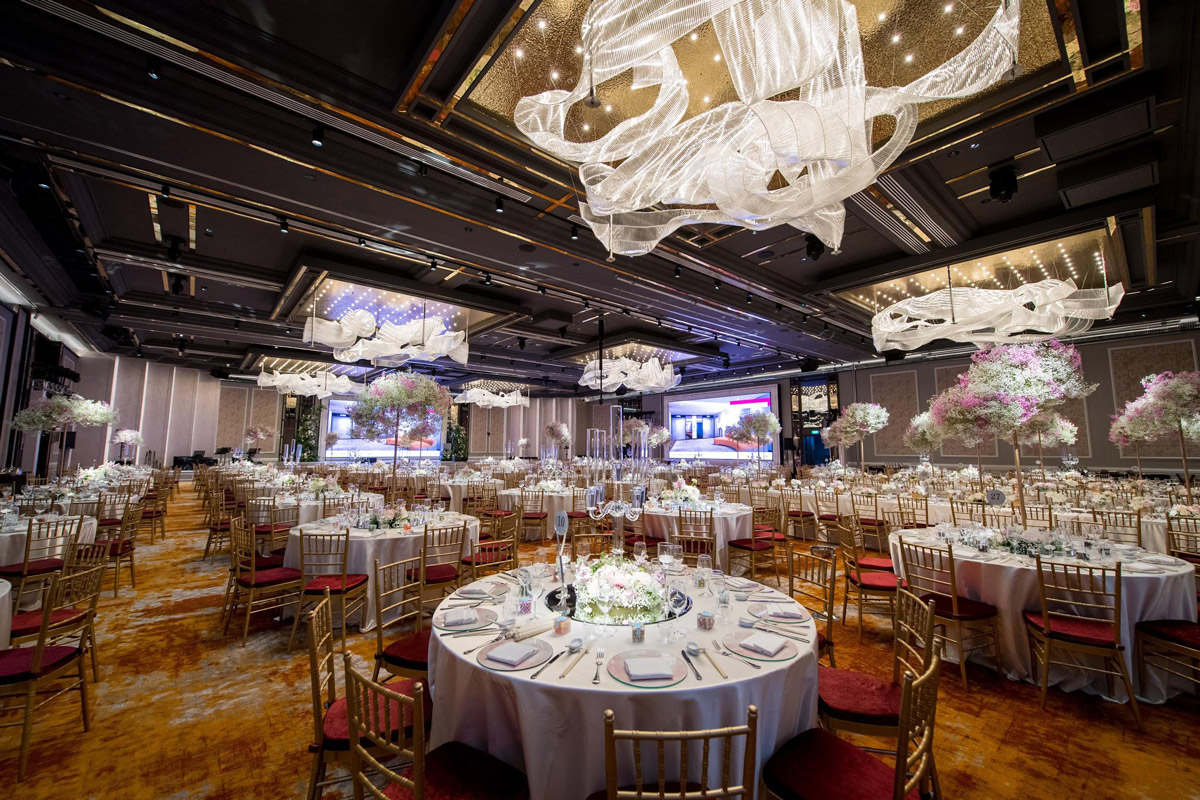 Grand Ballroom
Offering one of Singapore's largest pillar-free grand ballrooms, the Grand Ballroom at Orchard Hotel Singapore spans over 10,000 square feet with a height of six metres tall. Coupled with its luxurious chandeliers and tasteful decor, it's very easy to envision a grand and extravagant wedding celebration.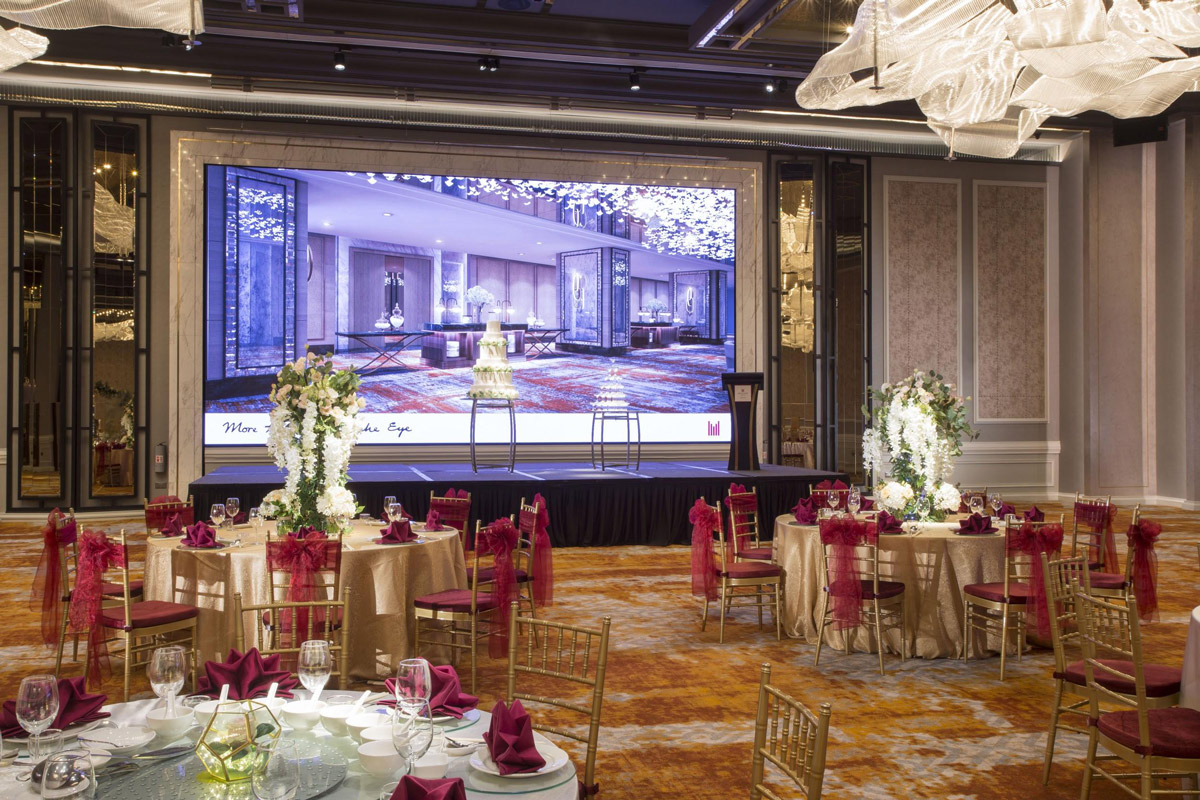 Grand Ballroom
Besides its luxurious qualities, it also boasts two large floor-to-ceiling LED walls outfitted with statement lighting and state-of-the-art audio-visual capabilities. These unique and impressive features will not only make your wedding experience that much more smooth-sailing and superior, but also leave your guests thoroughly impressed and entertained.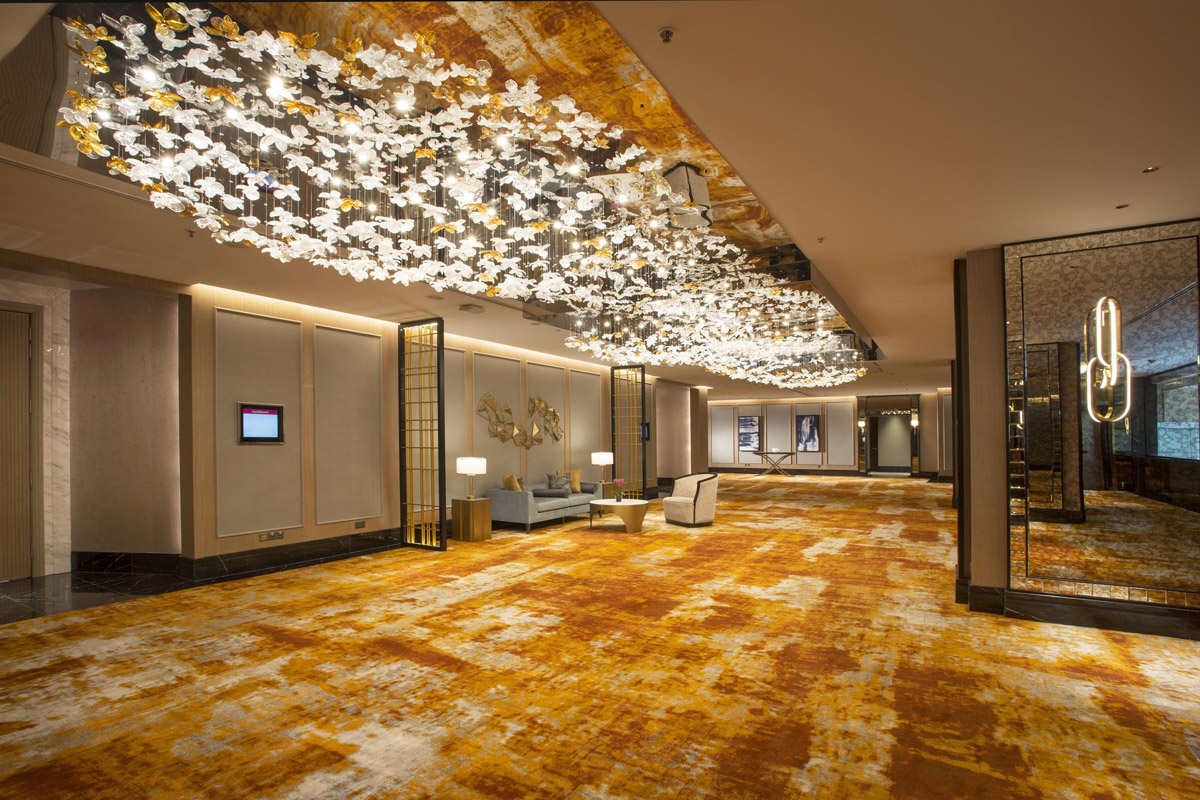 Ballroom Foyer
In line with the opulent Grand Ballroom, the Ballroom Foyer offers an exquisite space with floating Orchid-inspired chandeliers that exudes elegance and sophistication, further enhancing the grandeur of your wedding. Besides being a commodious space for a wedding reception, it can also be further partitioned for more intimate gatherings.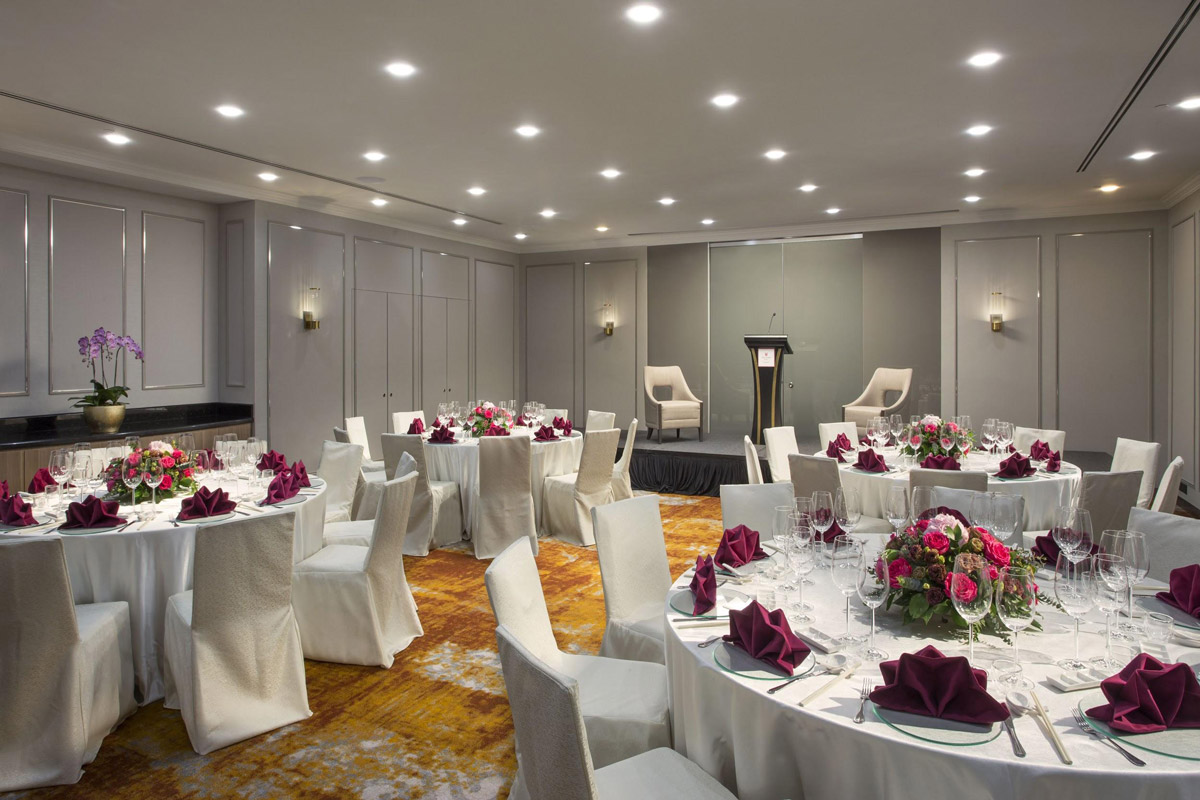 Juniper Room
Alternatively, Orchard Hotel Singapore offers a total of 5 other meeting rooms, such as the Juniper Room, Cypress Room, and Nutmeg Room, which can be used to host intimate celebrations with your closest loved ones as well.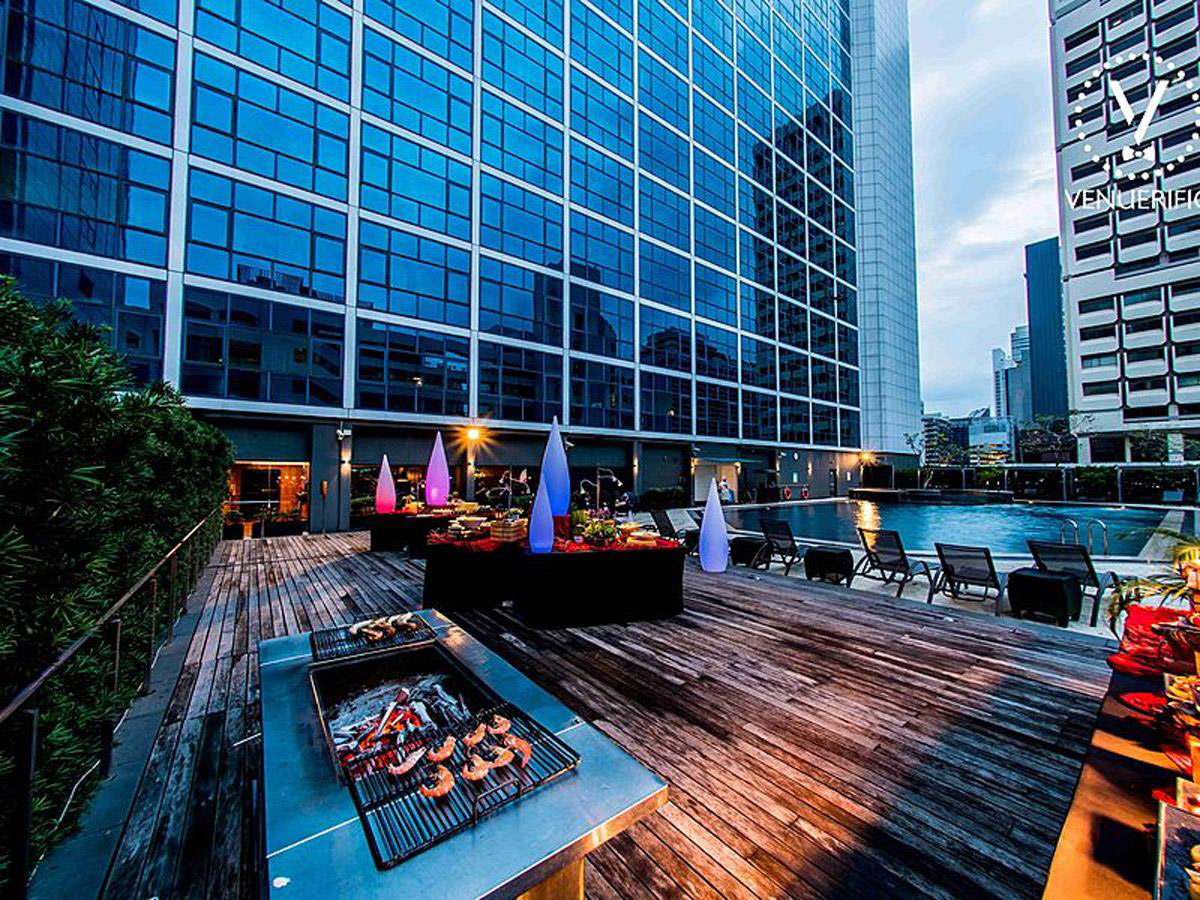 Poolside Deck
Source: Venuerific
For couples who are looking for a more casual and fun wedding affair, the Poolside Deck is the perfect outdoor venue for couples. Equipped with an open BBQ kitchen, the venue allows for a relaxed poolside solemnisation or after-party, accommodating up to 100 guests.
Exquisite menus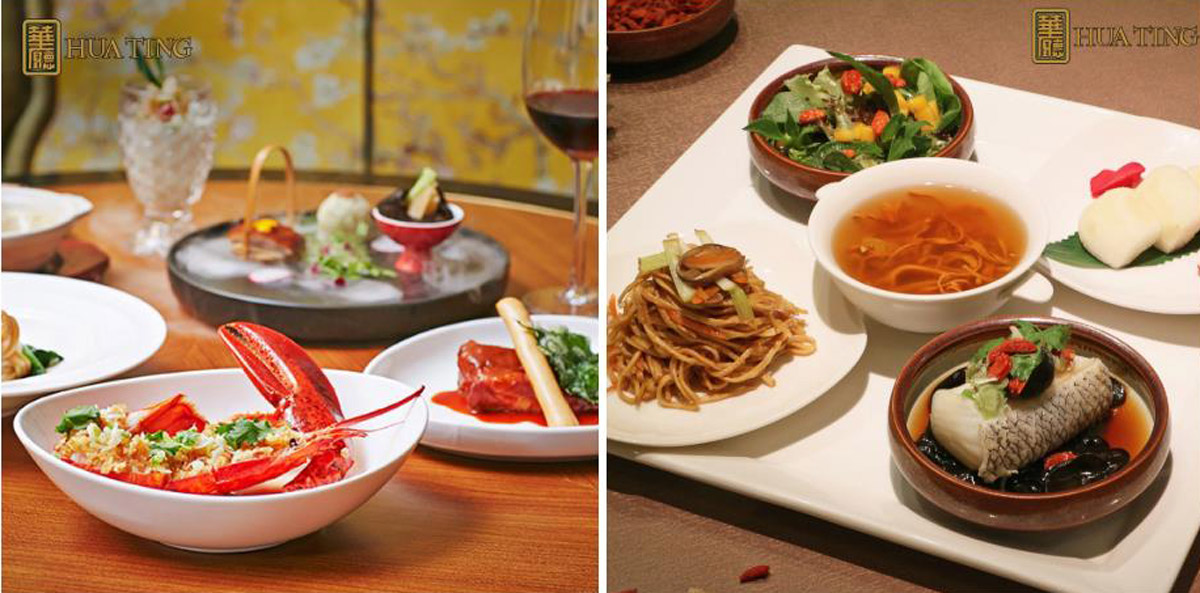 Hua Ting Restaurant gourmet delicacies
Besides a wide selection of wedding venues, the food options at Orchard Hotel Singapore are of no exception — couples can expect creative catering options from the hotel's award-winning culinary concepts, leaving you spoilt for choices:
Featured in prestigious food awards such as the Michelin Guide Singapore (The Plate) and Tatler Singapore's Best Restaurants, Hua Ting Restaurant has established an undisputed reputation for its authentic Cantonese cuisine that's sure to please all your wedding guests, both young and old.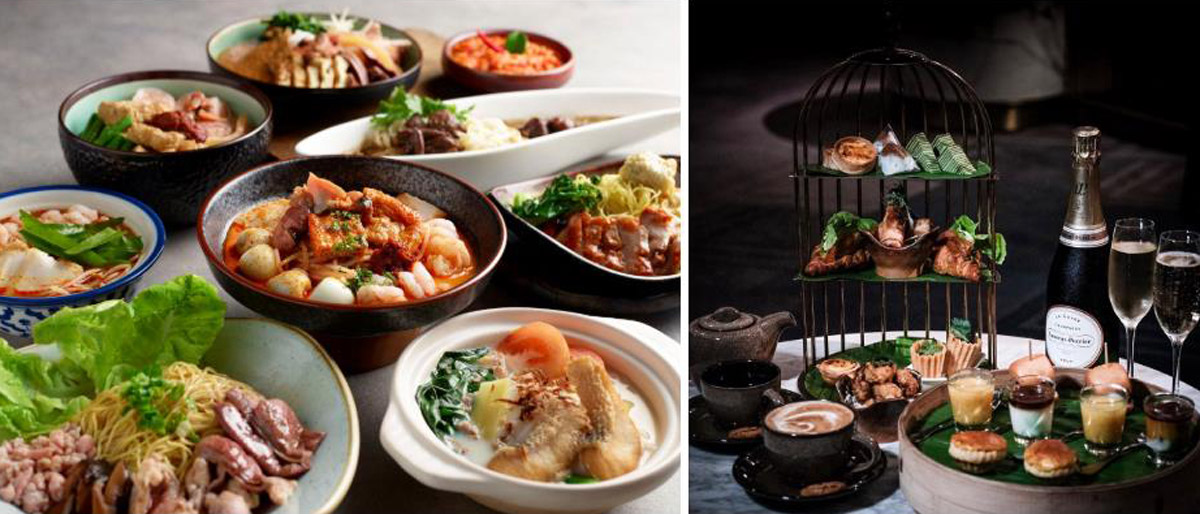 The Orchard Cafe
Alternatively, The Orchard Cafe puts a modern spin on local food, allowing you and your guests to enjoy familiar local delights with a new and refreshed experience. Orchard Hotel Singapore also offers Muslim wedding packages with favourites prepared in a halal-certified kitchen, ensuring that all tastes and needs are catered to.
Personalised wedding packages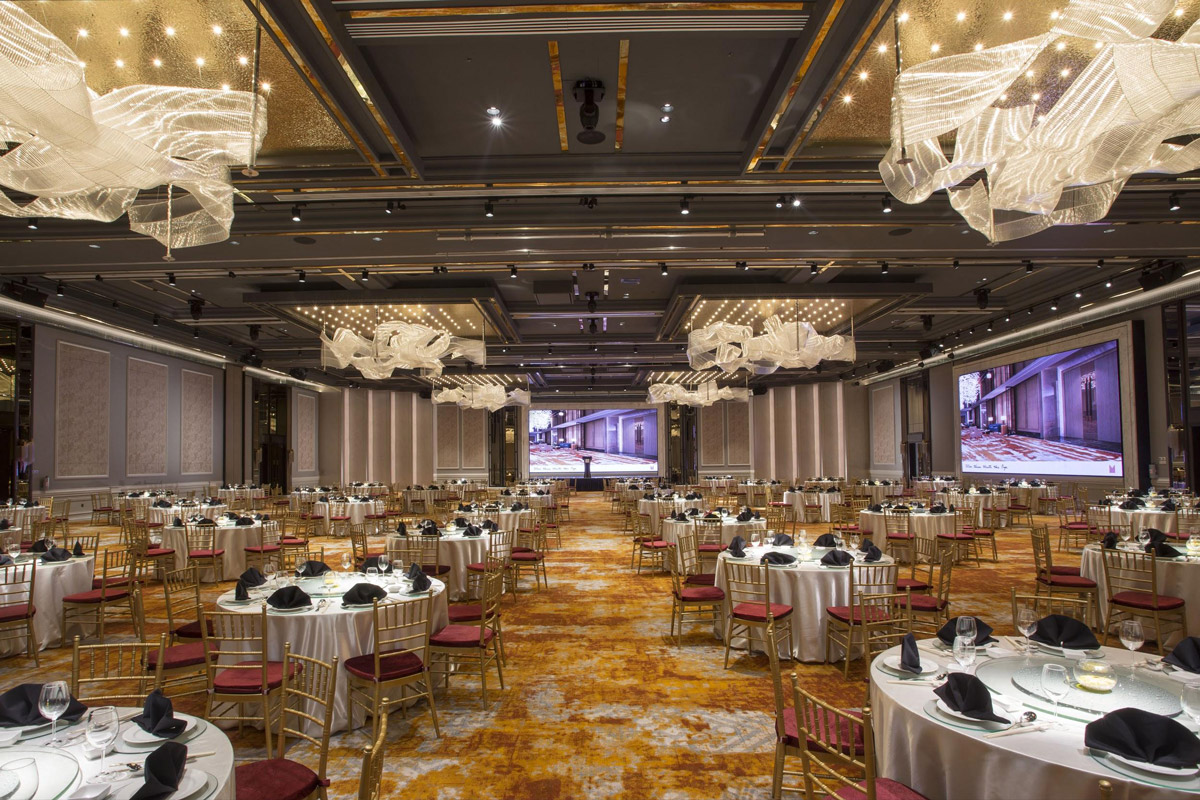 Every wedding experience should be tailored to your needs and preferences, and Orchard Hotel Singapore recognises the importance of hosting your own unique wedding. Couples can look forward to working with their team of professional wedding planners as well as an award-winning chef to create a personalised wedding experience, allowing you to turn your dream wedding into a reality.