Tailor Your Perfect Wedding Celebration with PARKROYAL on Beach Road
2020-06-16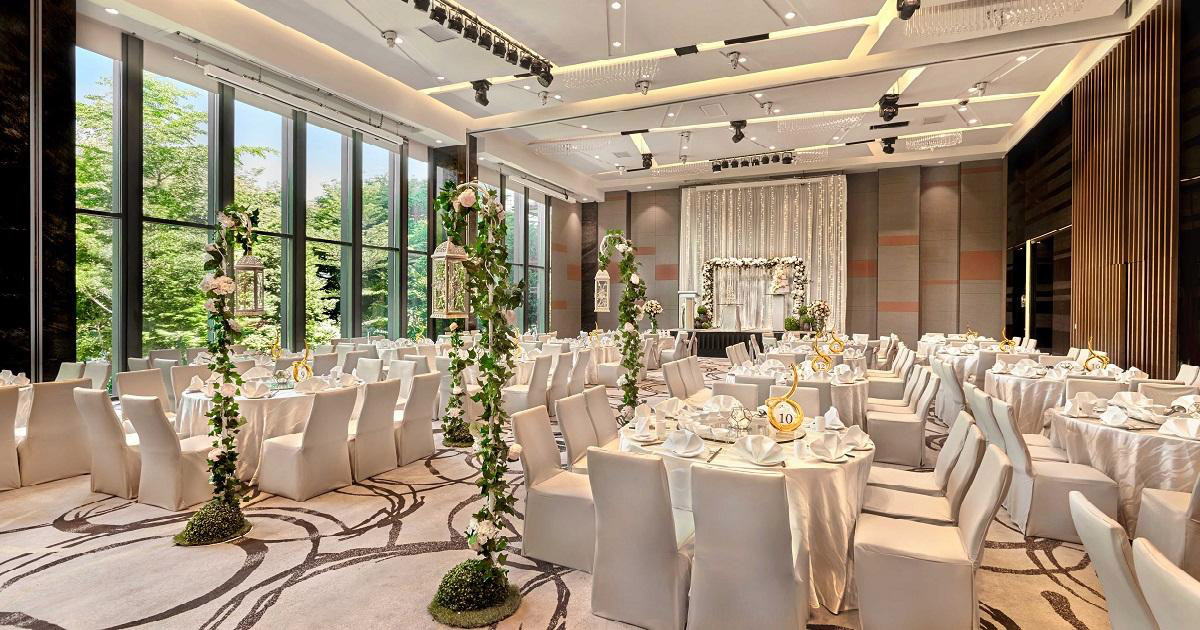 There's a reason why hotel weddings are so popular amongst newlyweds-to-be. From flexible indoor and outdoor spaces with customisable themes to personalised menus and superb staff assistance, hotels set the stage (quite literally) for a hassle-free, joyous celebration.
This is especially so for an established hotel that is PARKROYAL on Beach Road — a highly versatile wedding venue that allows you to tailor your wedding experience according to your needs and preferences. Here's how PARKROYAL on Beach Road brings your vision of a perfect wedding come to life:
Celebrate in elegance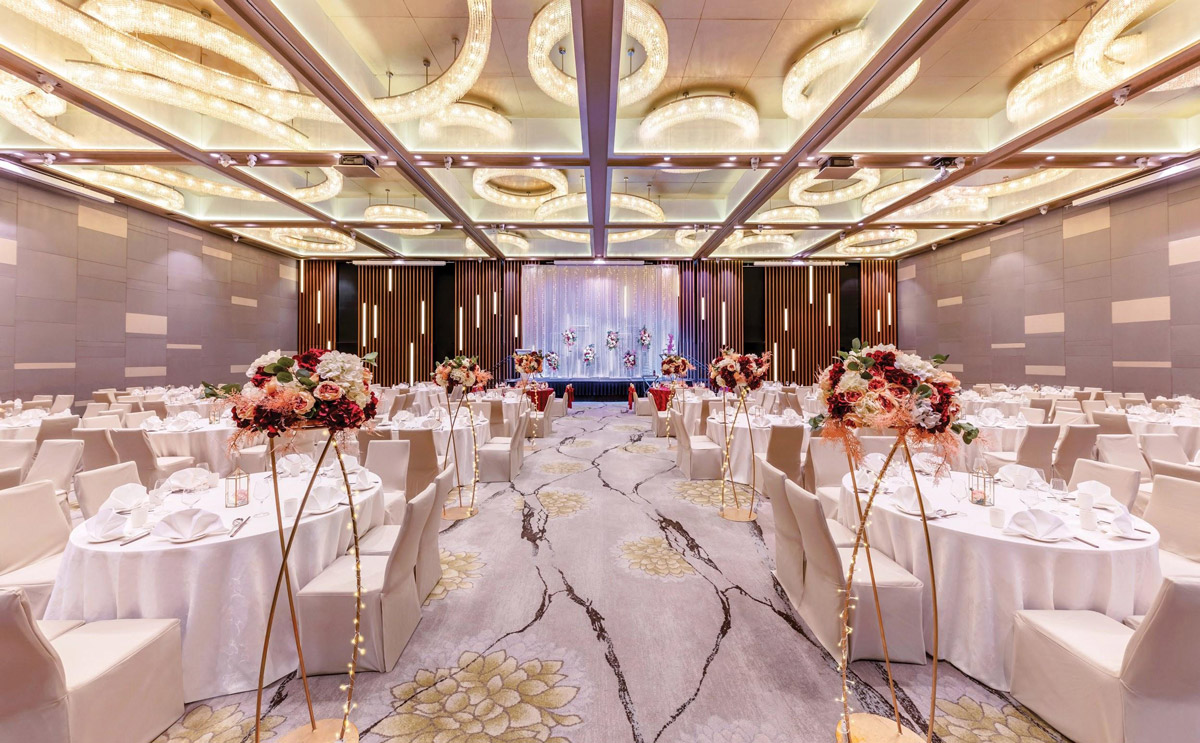 Grand Ballroom
Located at the heart of the city, PARKROYAL offers a convenient location with great venues catering to a variety of requirements to hold your dream wedding. Its unique location also gives way to an exclusive separate entrance, which leads to an open courtyard and private driveway directly from Nicoll Highway, allowing you to arrive in style.
If you're looking for a grand celebration, the Grand Ballroom is a spacious, pillarless venue with high ceilings that offers an unobstructed view of the stage for up to 460 guests. Decked in soothing neutral tones with crystal chandeliers, it exudes an elegant vibe that is perfect for hosting a fairytale-like wedding celebration.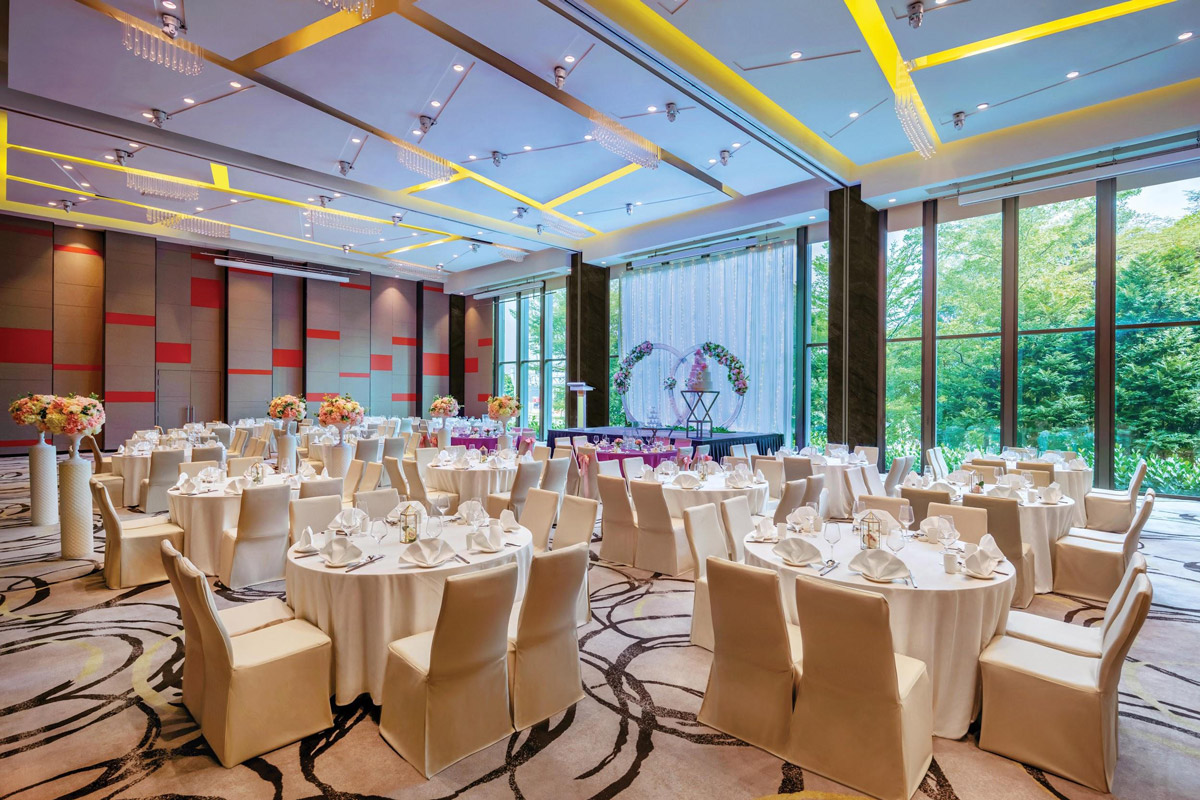 Sky Ballroom
Alternatively, with a minimum capacity of 220 guests, the Sky Ballroom can accommodate up to 300 guests, making it ideal for hosting medium-sized celebrations. With floor-to-ceiling glass panels, the Sky Ballroom takes daytime celebrations up a notch as it allows abundant natural light to stream into the venue, providing the perfect backdrop.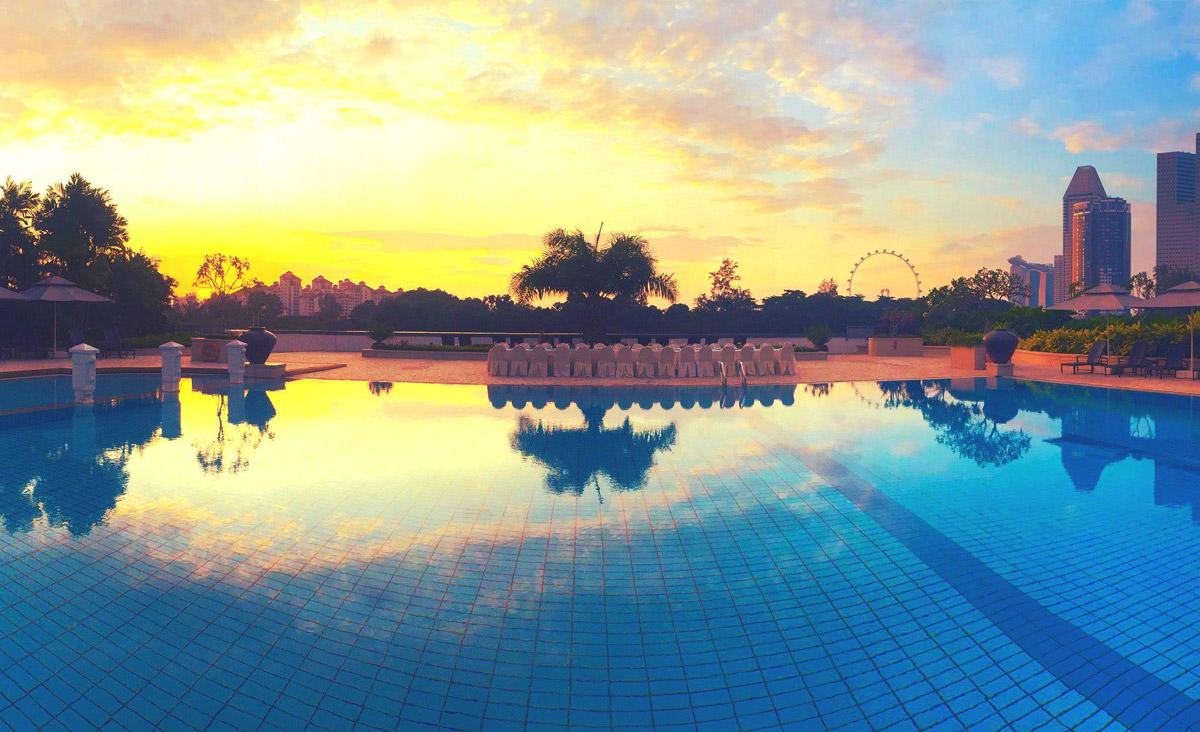 Poolside
Celebrate your blissful union at the outdoor Poolside, where you and your guests can enjoy the romantic city skyline amidst the calm waters. Hosting up to 150 guests, it's perfect for an intimate solemnisation ceremony, especially when the sun is setting and the sky a vermillion red.
Variety of romantic themes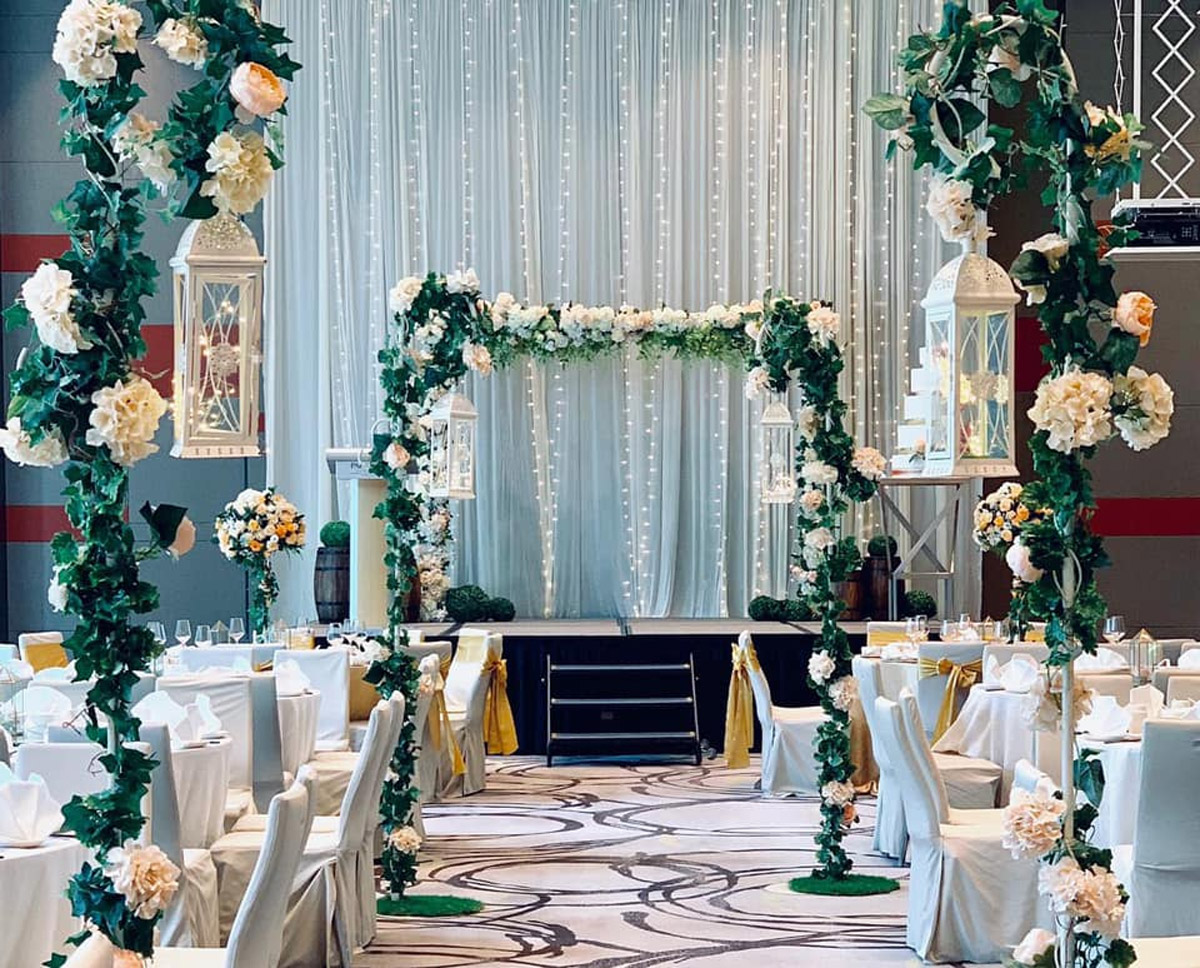 Enchanted Dreams
PARKROYAL offers 3 themes for couples to choose from. Enchanted Dreams presents a whimsical atmosphere, decking out the main stage with fairy lights and using the combination of white and baby pink flowers against dark green foliage to give off an enchanting, dreamy vibe.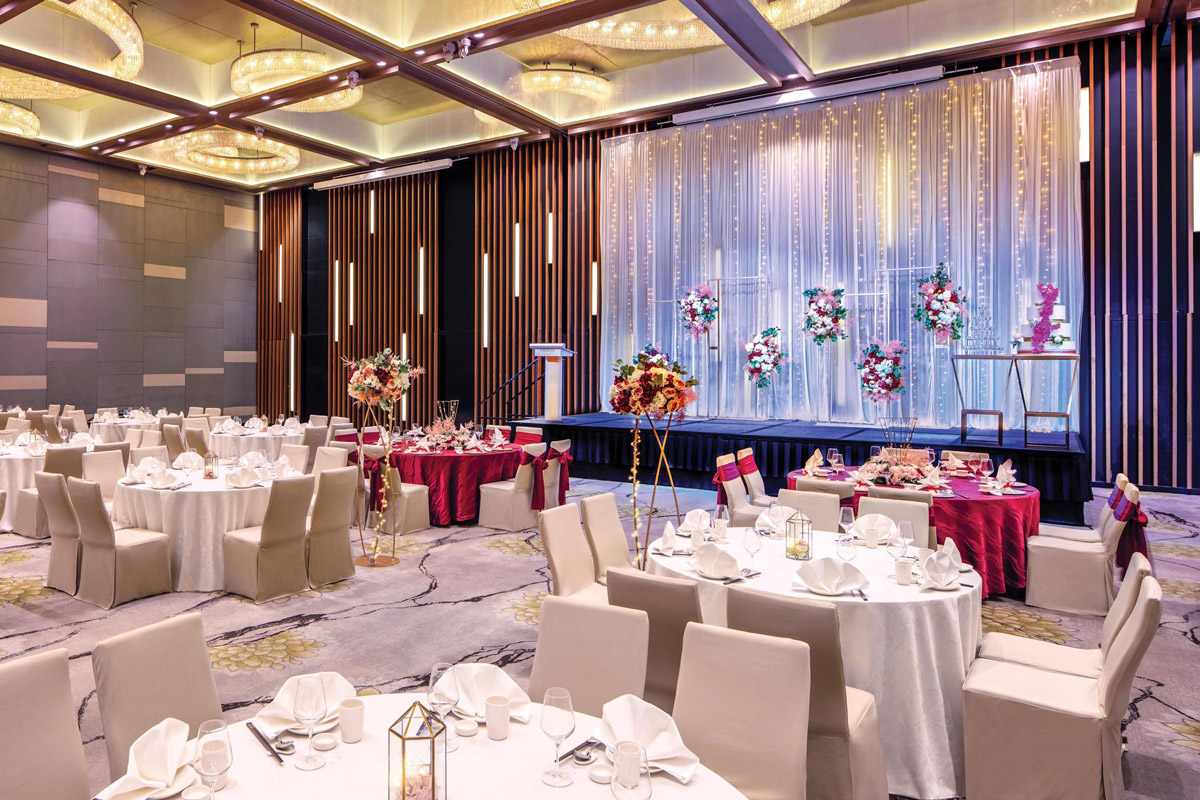 Everlasting Romance
Everlasting Romance is perfect for couples who are envisioning a vibrant, floral-themed wedding. With bouquets of flowers lined up alongside the aisle as well as displayed on the main stage, you can create the illusion of a perfect garden wedding with these floral decor pieces.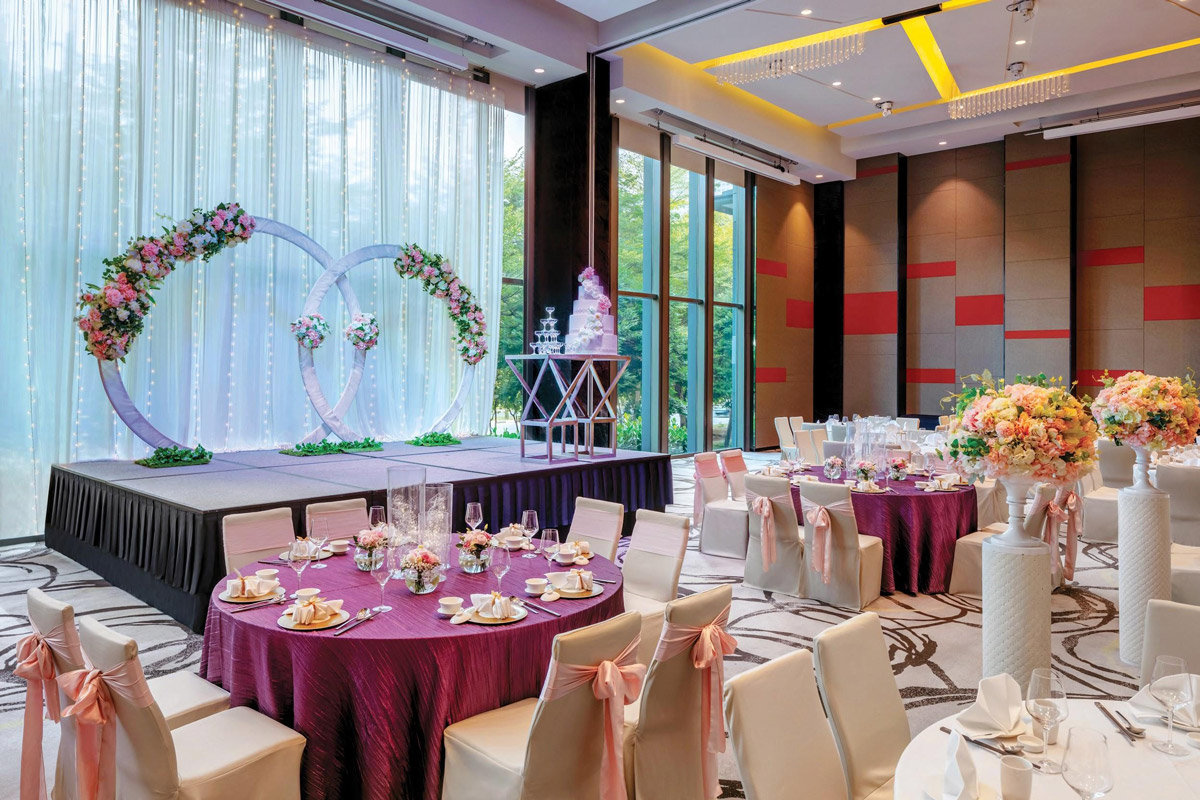 Eternal Bliss
With two overlapping floral wreaths to symbolise your infinite love, Eternal Bliss gives off a romantic atmosphere fit for celebrating any love story. Sure to please those who love pastel hues, the soft and muted colour scheme will complement your overall look and allow you and your partner to shine as you walk down the aisle together.
Stellar service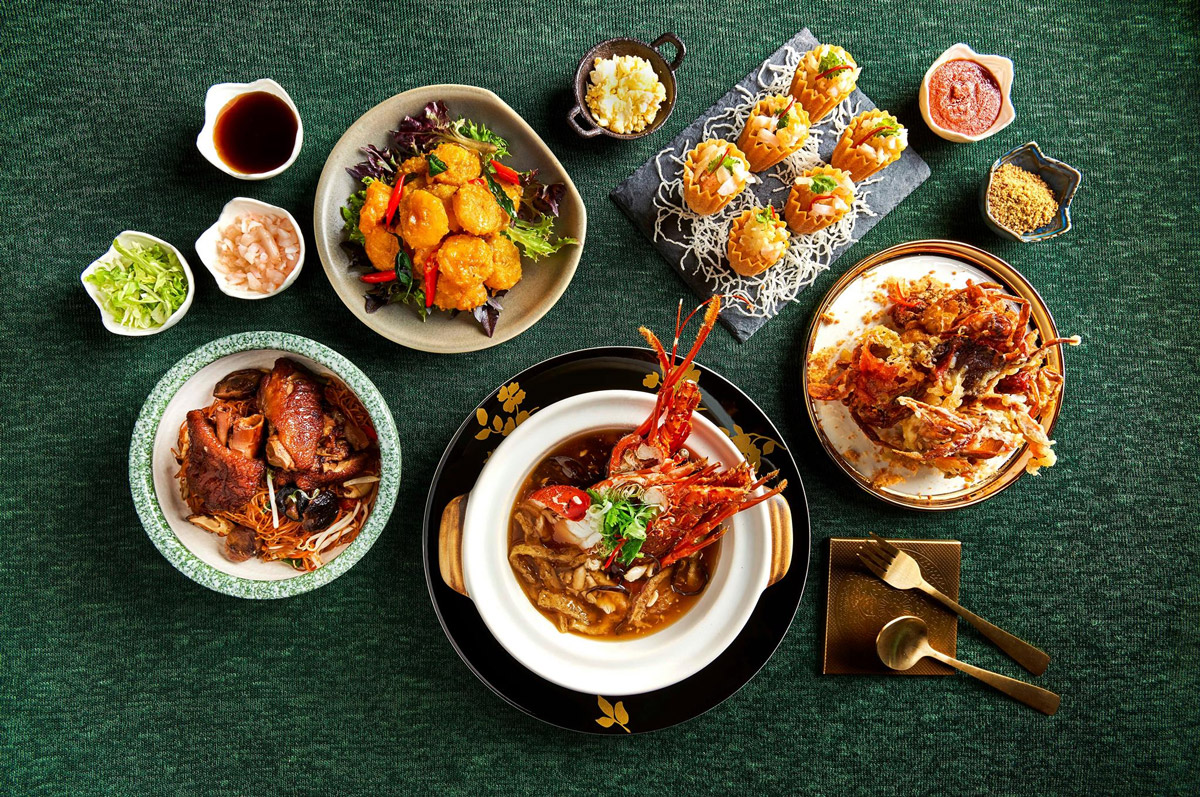 Be it a traditional sit-down banquet or an international buffet, the team of culinary experts at PARKROYAL on Beach Road offer customised lunch and dinner menu selections for you to personalise your very own banquet spread as well.
Housing a team of experienced wedding planners and staff who have helped make numerous weddings a resounding success, the team at PARKROYAL on Beach Road will be able to not only offer expert advice, but also help manage any hiccups that might surface during the planning stages and on the actual wedding day.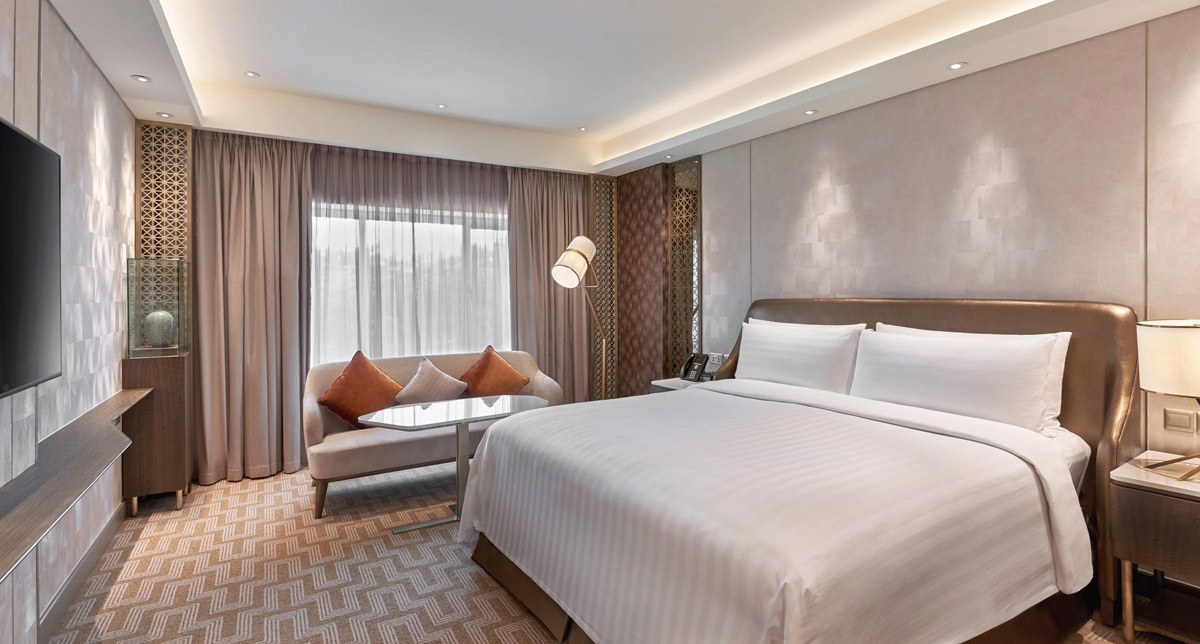 Orchid Club Deluxe Room
As if that's not enough to ensure that you have an enjoyable and relaxing day, PARKROYAL on Beach Road also offers many exclusive perks in their wedding packages. These benefits include providing wedding favours for all guests, a specially-designed guest signature book, and a one-night-stay for the couple in the hotel.
Allow yourself to be pampered at the Orchid Club Deluxe Room and enjoy a complimentary spa treatment for two (valid for 3 months from the wedding date)!