Who said the perfect snapshot doesn't exist? Let My Dream Wedding work their pre-wedding photoshoot magic!
2021-08-11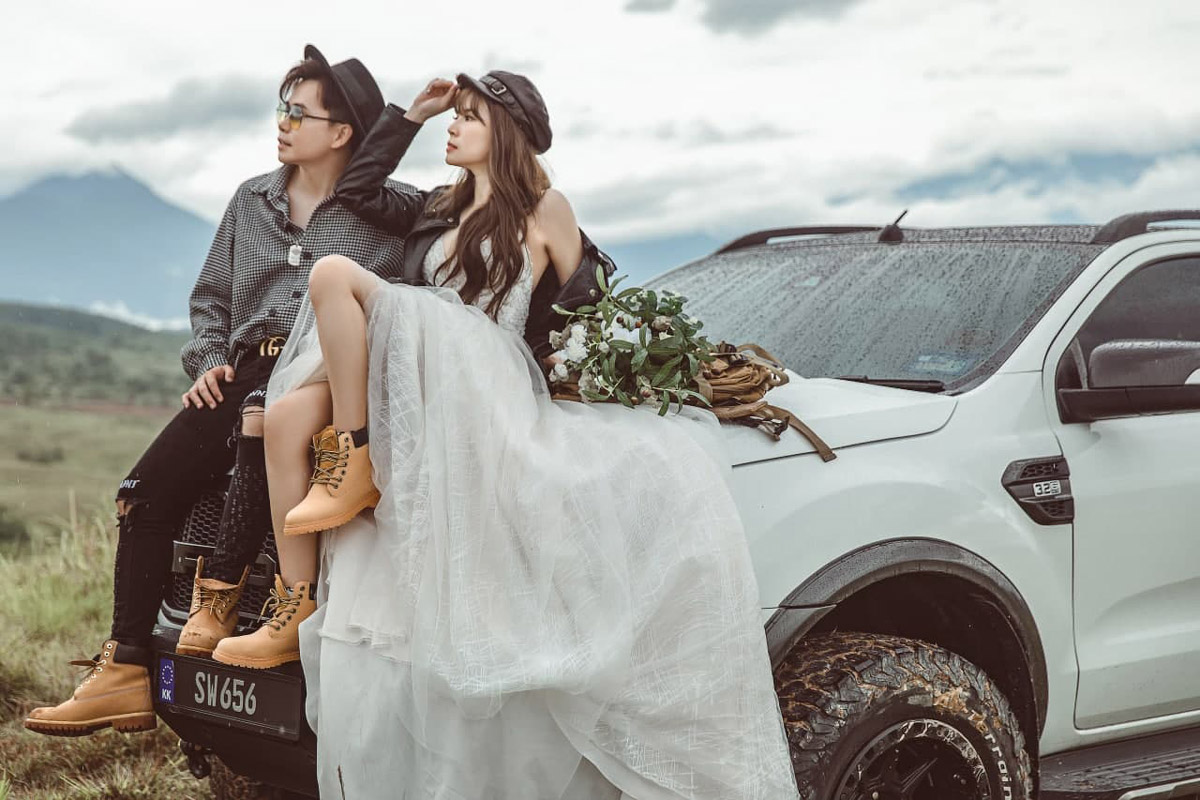 Your experts in aesthetic pre-wedding photography
Originally making its mark in Hong Kong, My Dream Wedding has seen unprecedented success with boutiques in multiple Asian regions: Singapore, Malaysia, Macau, Hong Kong and China.
Since then, the studio has grown to serve many satisfied couples over the years, specialising in both in-studio and destination pre-wedding photography.
Like a tale as old as time, My Dream Wedding believes in the uniqueness of each couple's love story. While travelling might not exactly be in the cards right now, recreating the atmosphere of a destination wedding photoshoot is possible thanks to their extensive 70 Korean studio themed sets.
Gorgeous Studio Sets Influenced by Korean Aesthetics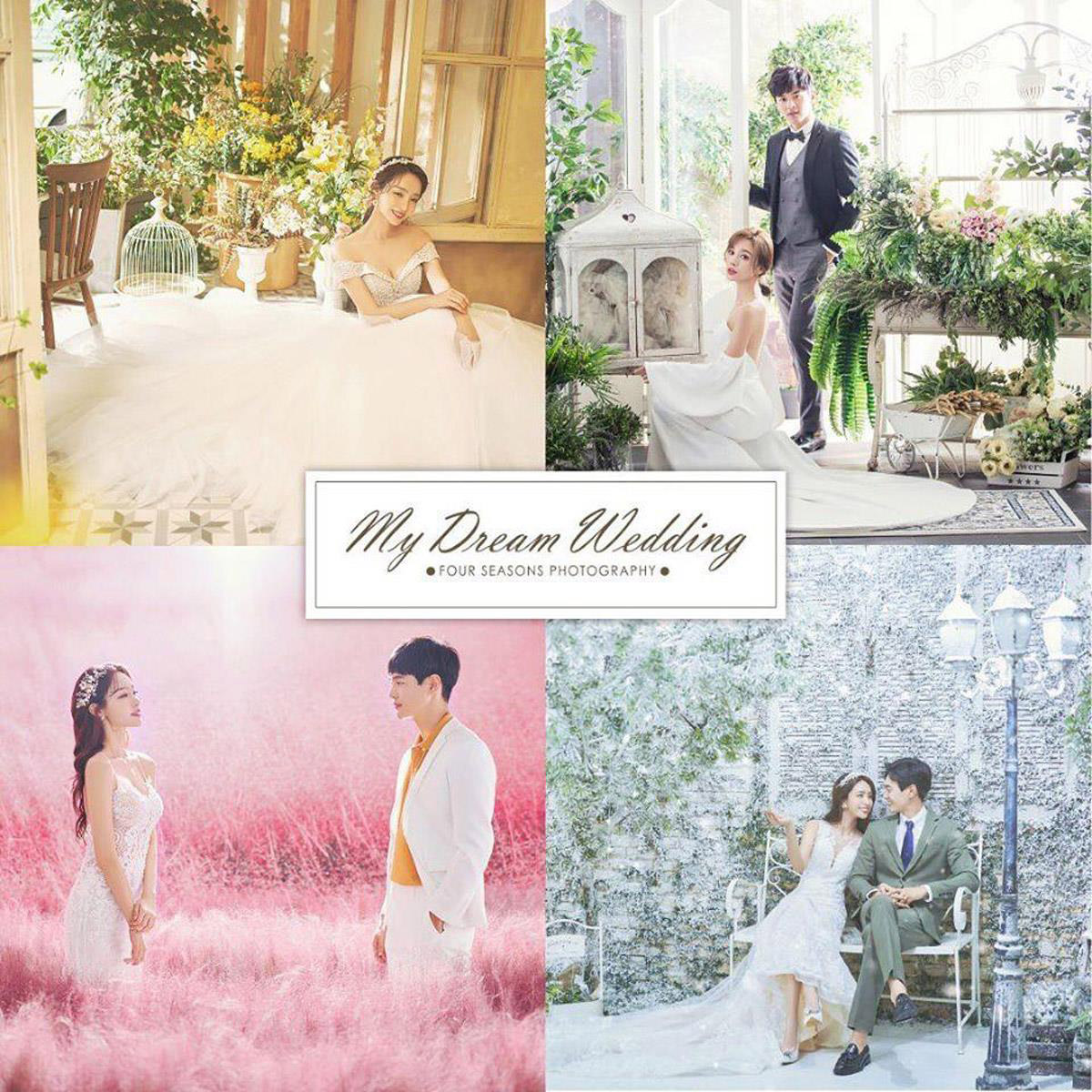 Their Kuala Lumpur studio offers an emulation of the four seasons!
With such an impressive array and a keen eye for detail, each set is carefully crafted and curated to deliver a photoshoot experience like no other. The authenticity of each backdrop will 'transport' every couple to a dreamy, ethereal setting of their choice.
So you and your beau can rest assured that the sets at My Dream Wedding are diverse enough to cater to specific tastes and preferences, all without forgetting the magic touch of the Korean essence.
Along with their team of highly skilled and experienced photographers, the team will always endeavour to capture the individuality and quirks of every couple. On top of that, they're also dedicated to delivering a seamless and effortless pre-wedding photoshoot — one that'll be filled with unforgettable memories to look back fondly in the time to come.
Telling Your Love Story Through Your Photographs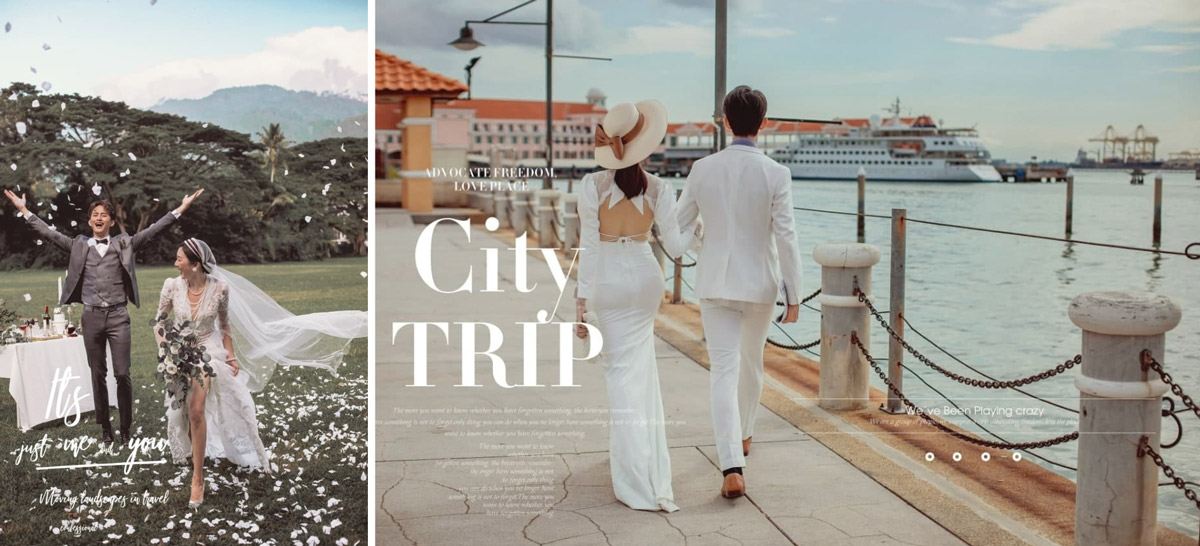 With that said, My Dream Wedding is particularly adept at wedding photojournalism. Through their robust cross-border arrangement in place, the studio manages close ties and communication across all their outlets. Hence, they're constantly working in tandem with multiple on-site teams in order to actualise the fullest potential of your pre-wedding photoshoot.
For instance, My Dream Wedding's Best of Both Worlds package offers the premium service of doubling your wedding bliss by providing two photoshoot locations for the price of one. Who doesn't love a two-for-one deal, right?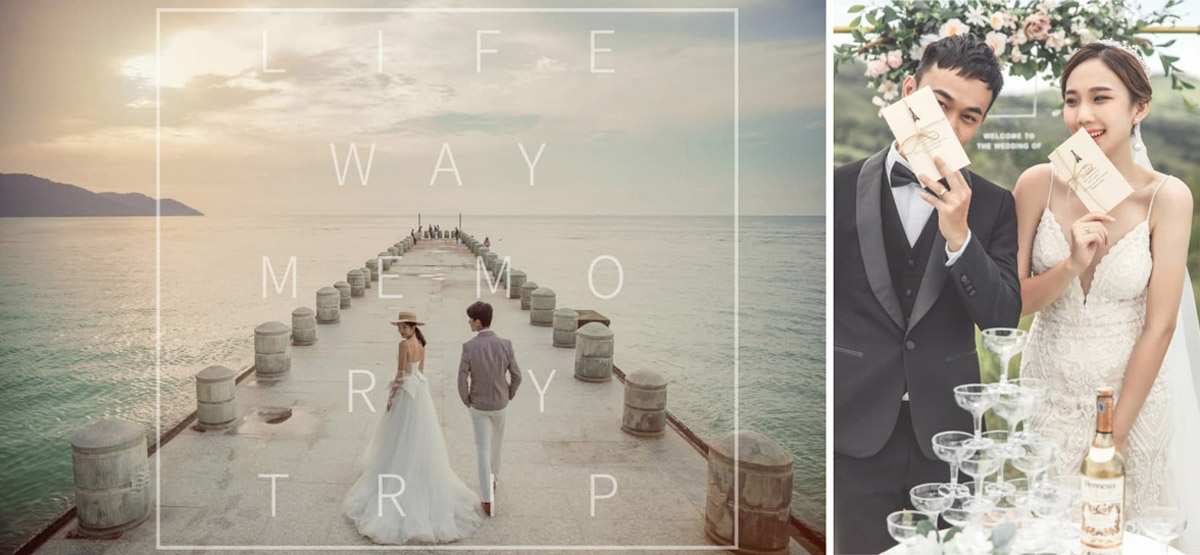 Whether you choose to use their studio sets or use the outdoors as your backdrop is completely up to you! So just imagine: one day you could be on the bustling streets of Orchard Road, Singapore for that urban hustle vibe, and the next day you could be taking a stroll down a romantic boardwalk and a pristine jetty in Macau.
Although their main studios are located primarily in the aforementioned regions, My Dream Wedding can definitely assist in arranging destination photoshoots in other countries according to your requests. Check out a few of their previous photoshoot projects shot in places like Okinawa (Japan), Venice (Italy), Prague (Czech Republic) and even the iconic city of love, Paris (France).

Okinawa (left) and Paris (right)

Venice (left) and Prague (right)
Whatever your imagination desires, My Dream Wedding will do their best to execute your conceptual ideas. Once all the shots are acquired, all of your best captured moments will be compiled into a personalised wedding album that'll read like a photo storybook.
This way, you can watch your love story unfold page by page.
But of course, while our travel plans are put on hold (at least in Singapore), it doesn't mean that your wedding plans have to be put on hold too. For engaged couples intending to throw their wedding celebration from 2022 onwards, this is the perfect lull period to kickstart your wedding plans.
Get Your Wedding Planning Gears in Motion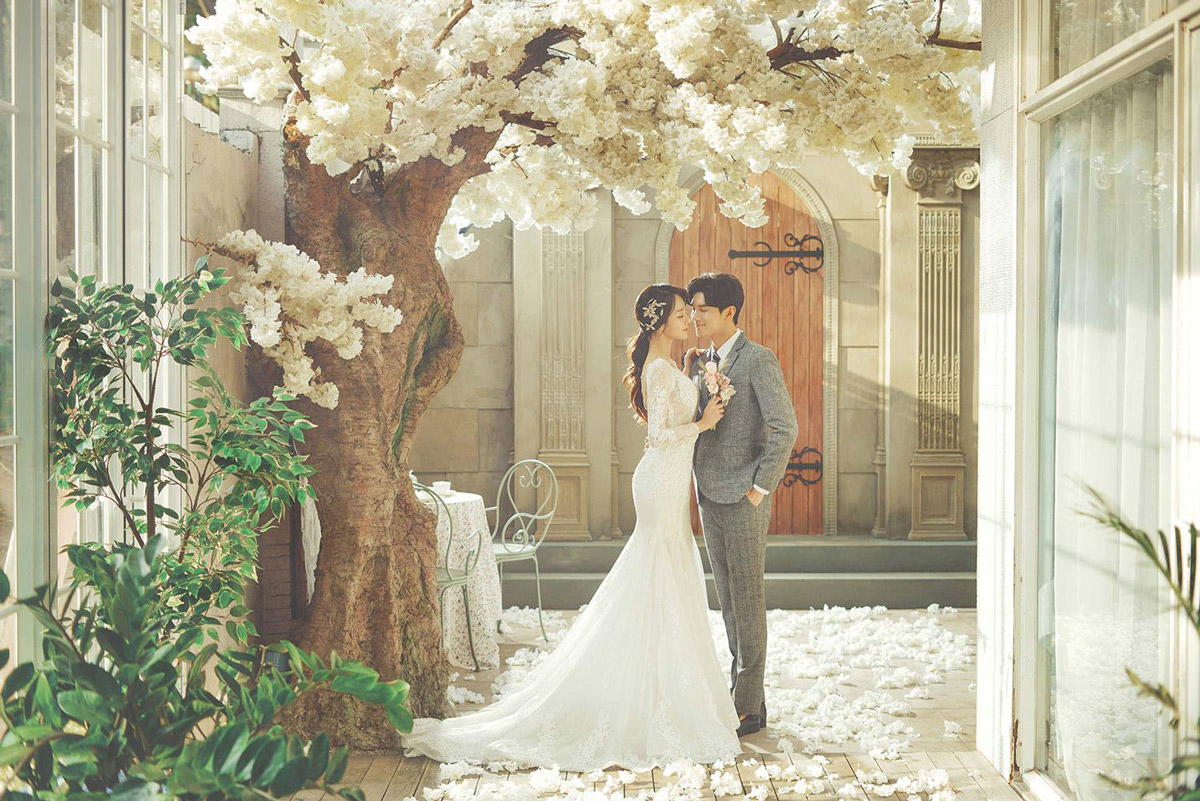 Once the economy recovers and the borders open up again, so will the stress and hecticness that comes with wedding planning emerge as well. Thus, now's the best time to confirm your pre-wedding photoshoot wedding packages with My Dream Wedding while COVID-19 regulations are still largely in effect.
Last but not least, don't forget to enlist the other bridal services available at My Dream Wedding such as their hair and makeup artists as well as their comprehensive selection of rental wedding gowns.
So if you're looking for an all-rounded wedding boutique and pre-wedding photography studio for a bespoke photoshoot experience, you know who to look for.
Contact Details
Address: 52 Tras Street, #01-01, Singapore 078991
Tel: +65 6438 1237
Website: www.mydreamwedding.com.sg
Social Media
FB: @MyDreamWeddingSingapore
IG: @mdwsg