For the Grooms: A Guide to Wedding Suits
2018-08-30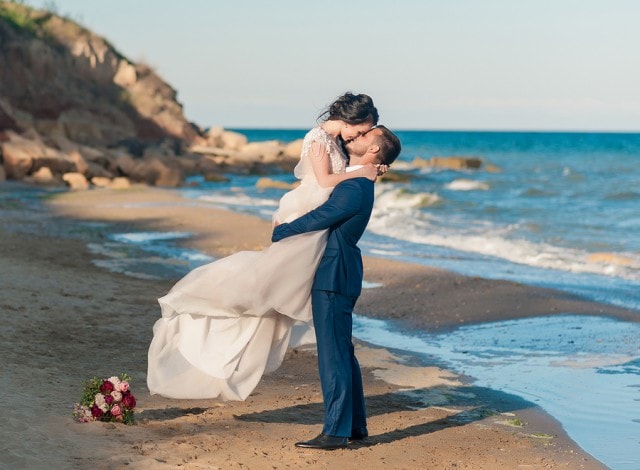 For most weddings, it's natural for all eyes to be on the bride with her beautiful bridal gown and her engagement ring. However, this does not mean that the groom's outfit will go unnoticed – in fact, the wedding suit is just as important. There are several things that the groom should take into account when deciding what to wear. While the outfit should showcase your personality, it also important to take note of the wedding location when choosing the perfect suit.
To help unleash your inner fashionistas, here's a handy guide to match a groom's outfit to the wedding location.
Military Uniform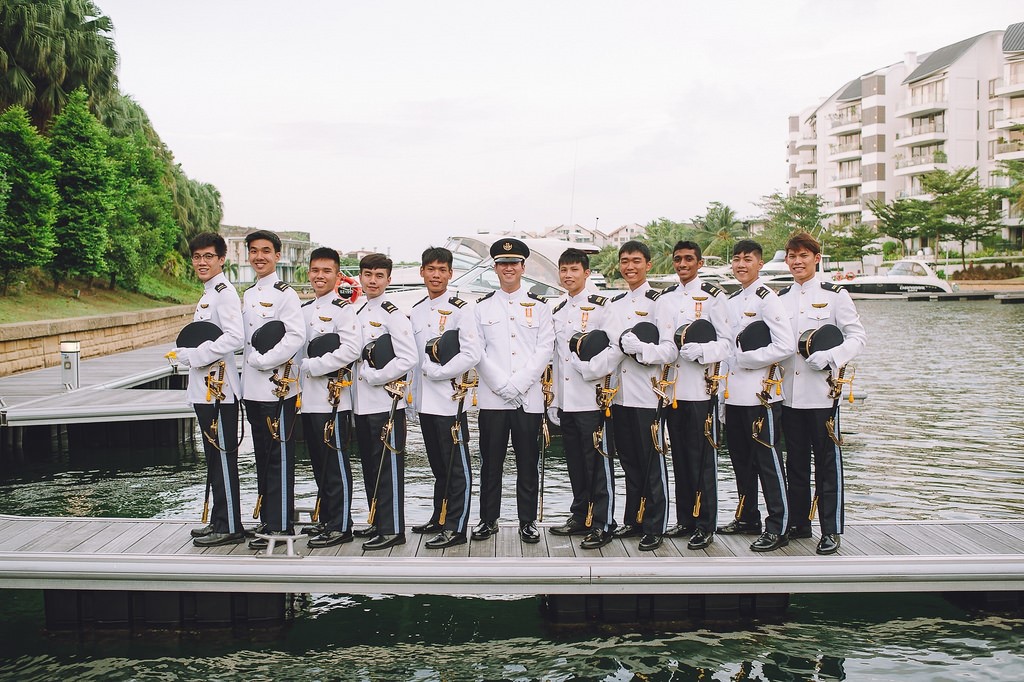 Source: Nat Studios
For the officers, here's a chance to relieve the glory with your partner! Not only is a military wedding theme more personal, your guests will be sure to have a memorable experience. Get your fellow platoon-mates to be your groomsmen decked in military gear, and have a full-on proper military wedding to honour your spouse and country.
The Tuxedo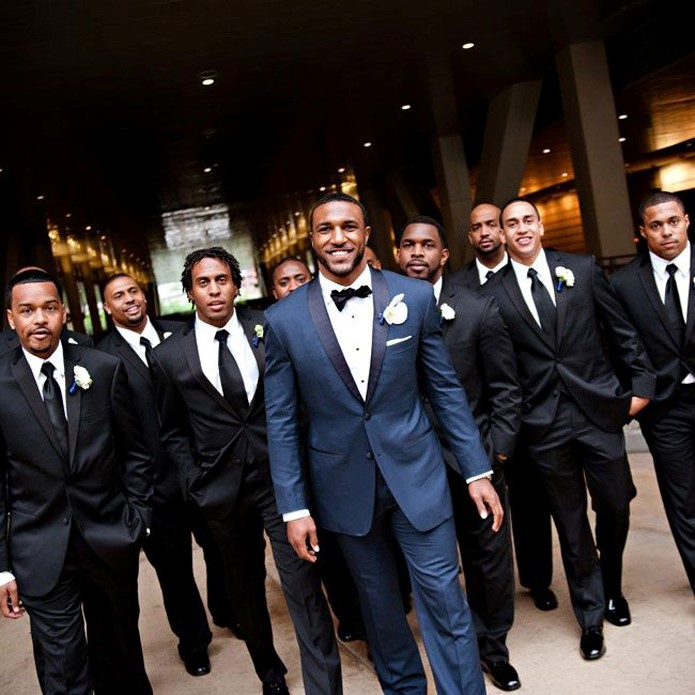 Source: Friar Tux
As weddings are a formal affair, one can hardly go wrong with a tailored tuxedo. Be it a formal hotel wedding reception or a grand ceremony, a pair a classic tux jacket with a white shirt and matching tie are all you will need. Not only do you get to be extra fancy, your guests will also have the chance to dress up! What's better than a night of dancing the night away in a glamorous ballroom after a wedding dinner in Singapore?
Grey Suit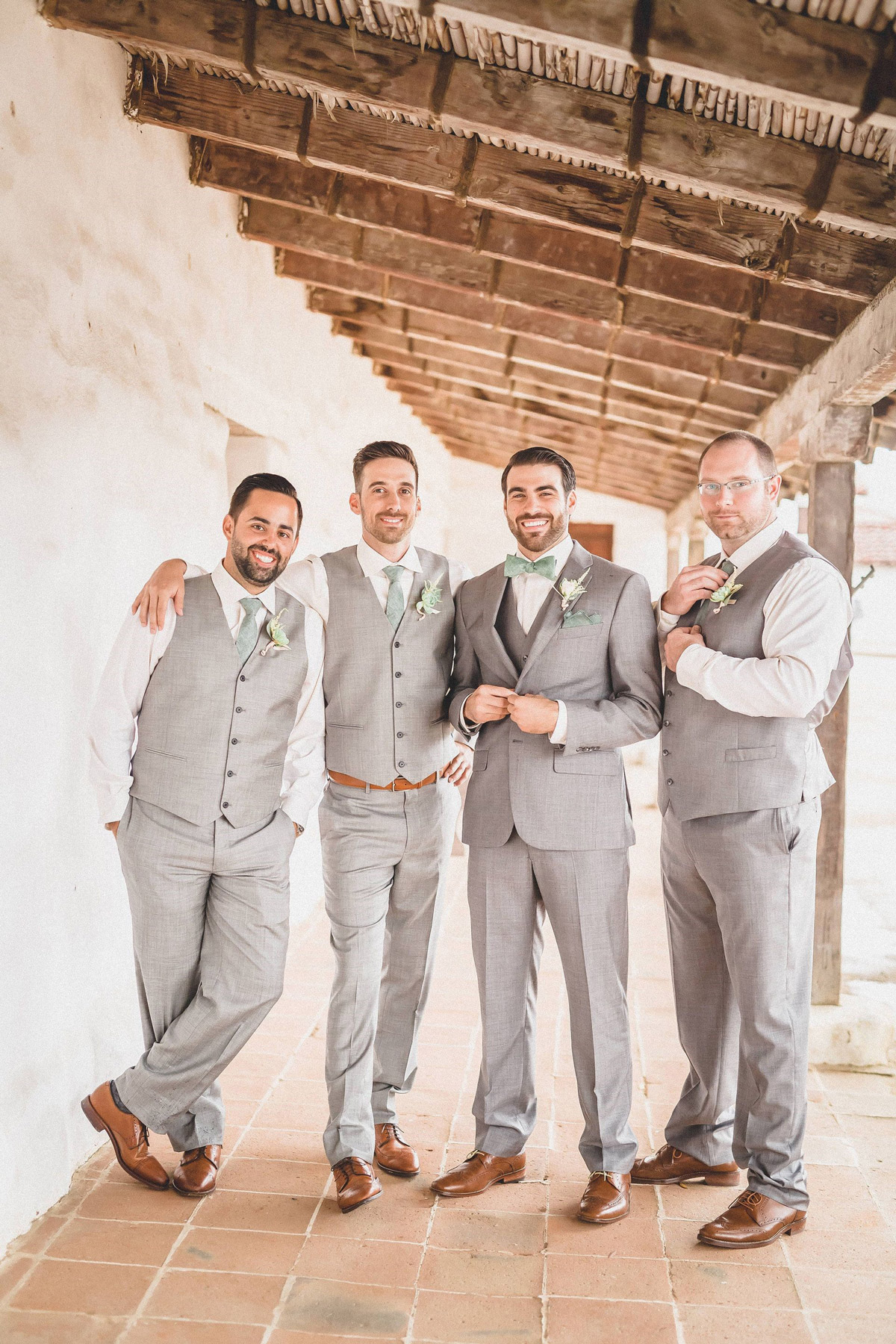 Source: Pinterest
Looking for something a little less formal than the tuxedo? A grey suit will be a great choice! Lighter shades of grey are ideal for complimenting soft and romantic colour schemes, especially in the summer months. Although the grey suit may be versatile, it is most ideal for more casual ceremonies such as destination or beach weddings.
Black suit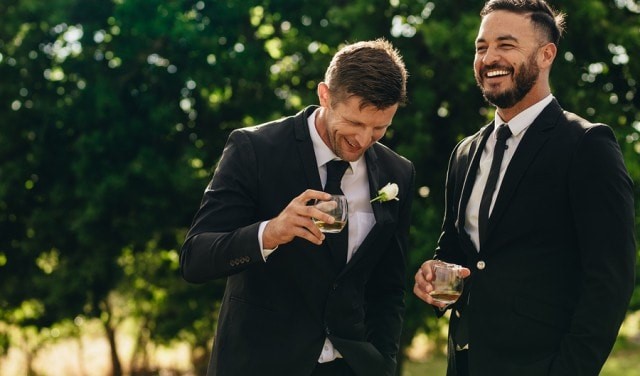 While it may not be the trendiest there is, a black suit is formal yet versatile. Perfect for a wedding lunch reception or a midday solemnisation, the black suit is less fancy than the tuxedo but more formal than the grey suit – perfect for grooms looking to dress it up.
Linen Suit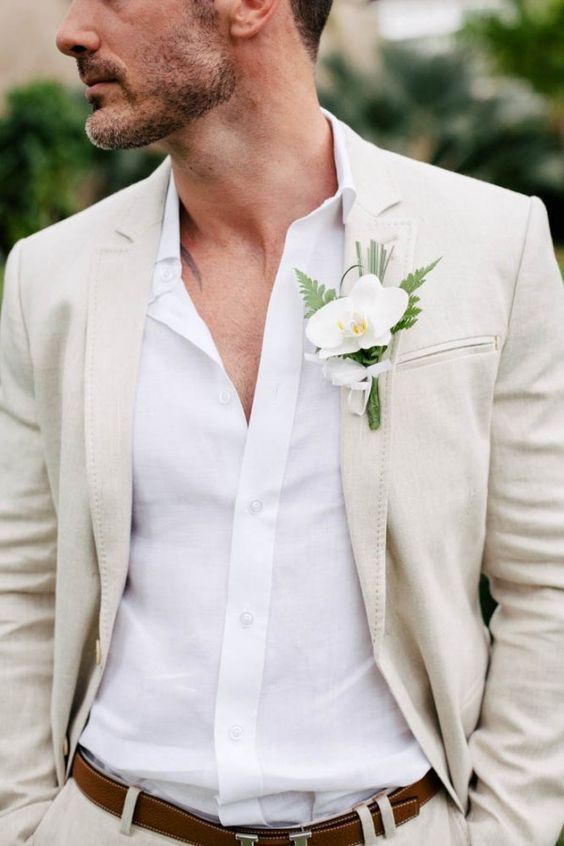 Source: Pinterest
Not a fan of black tie weddings? Opt for a light coloured or linen suit! Plus, these unconventional suits are great for injecting a fun twist to the ceremony. Ideal for outdoor weddings, the relatively light fabric will complement both our warm weather and the theme. For grooms who are looking for casual outfits, you may also consider pairing a crisp, white shirt with light-coloured jeans – a look that will also work great for pre-wedding photoshoots!