11 Luxury Honeymoon Resorts for a Safe & Romantic Getaway Post-COVID
2020-10-10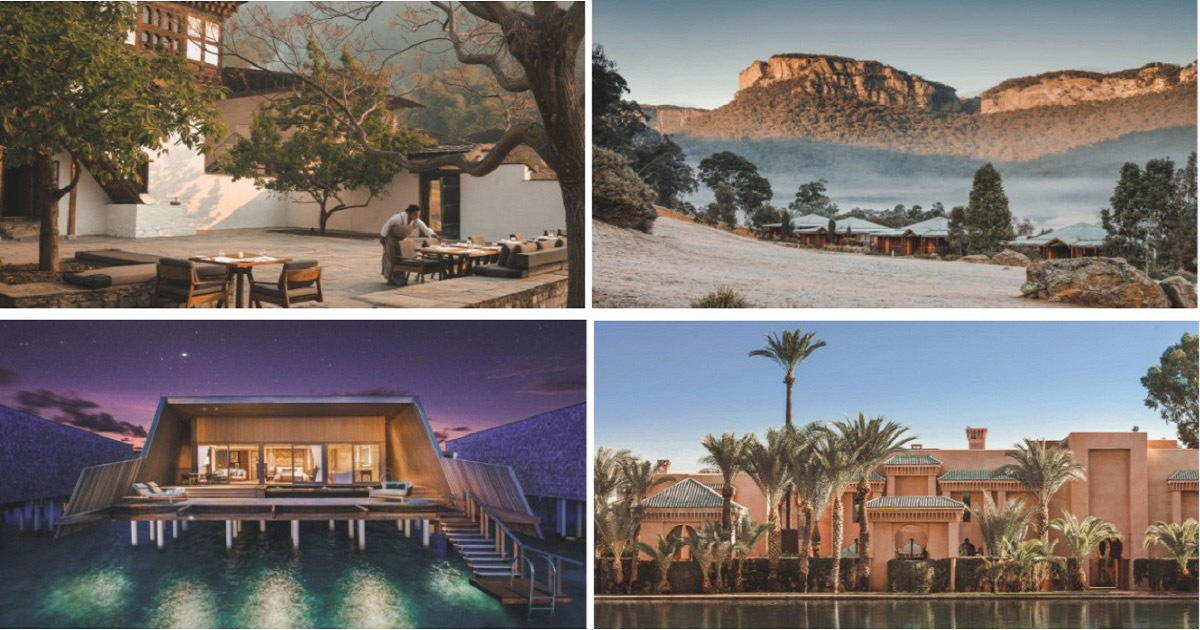 As borders gradually reopen for travel, couples are gearing up for their honeymoon once more — but where can we go? If you're on the hunt for somewhere private, romantic, and secure, here's the perfect solution: luxury honeymoon resorts with everything you could possibly need in one place, combined with the highest sanitisation standards for absolute peace of mind.
From exotic safaris to luxurious beachside resorts, here are 11 absolutely breathtaking honeymoon destinations that every couple will yearn for once they've laid eyes on it, listed in no particular order!
1. Six Senses Zil Pasyon
Félicité Island, Seychelles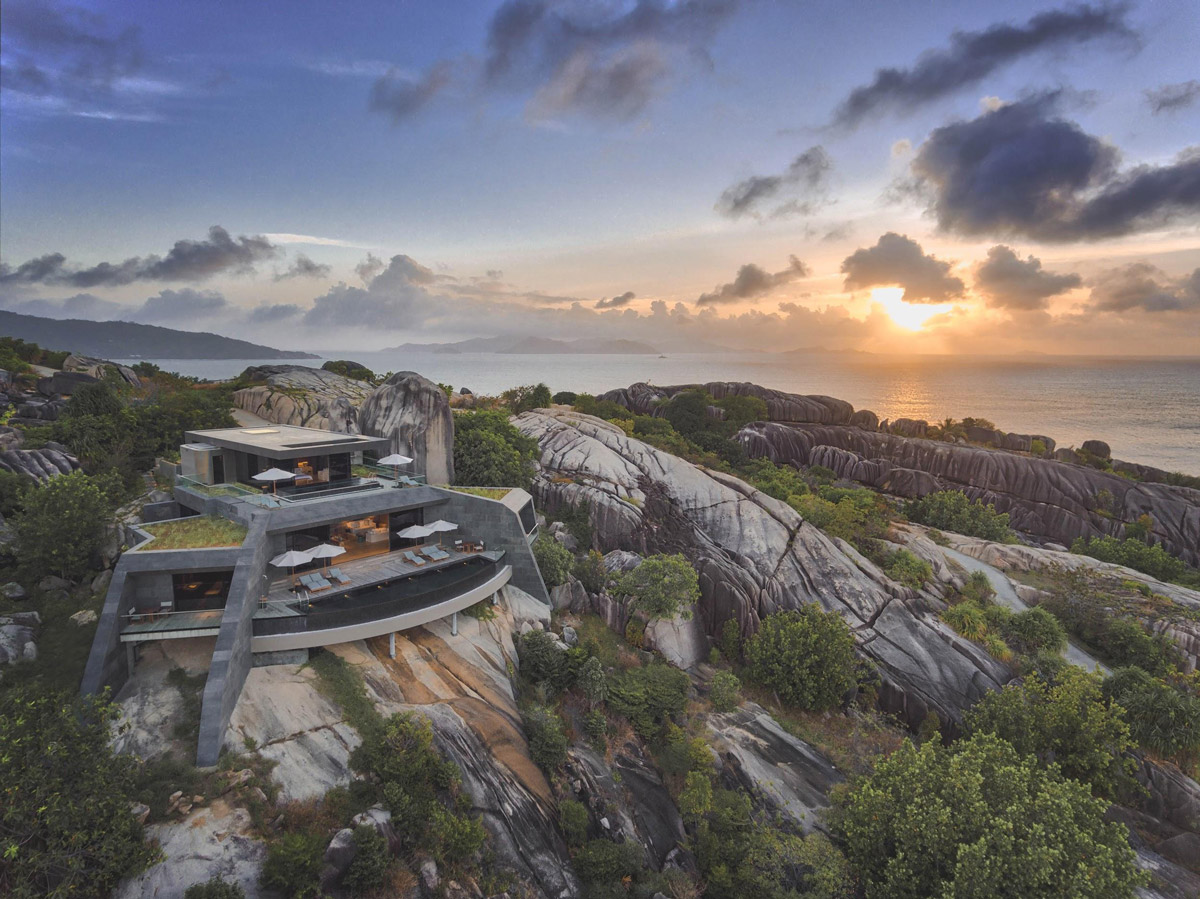 A secluded tropical island with a host of exceptional pursuits, Six Senses Zil Pasyon is perched atop a rugged mountain and surrounded by cerulean waters. Only accessible by a scenic 20-minute private helicopter journey or an hour-long trip on a private motor yacht, it's a fully-equipped luxury resort that's a perfect balance between remote tranquillity and comfortable accessibility.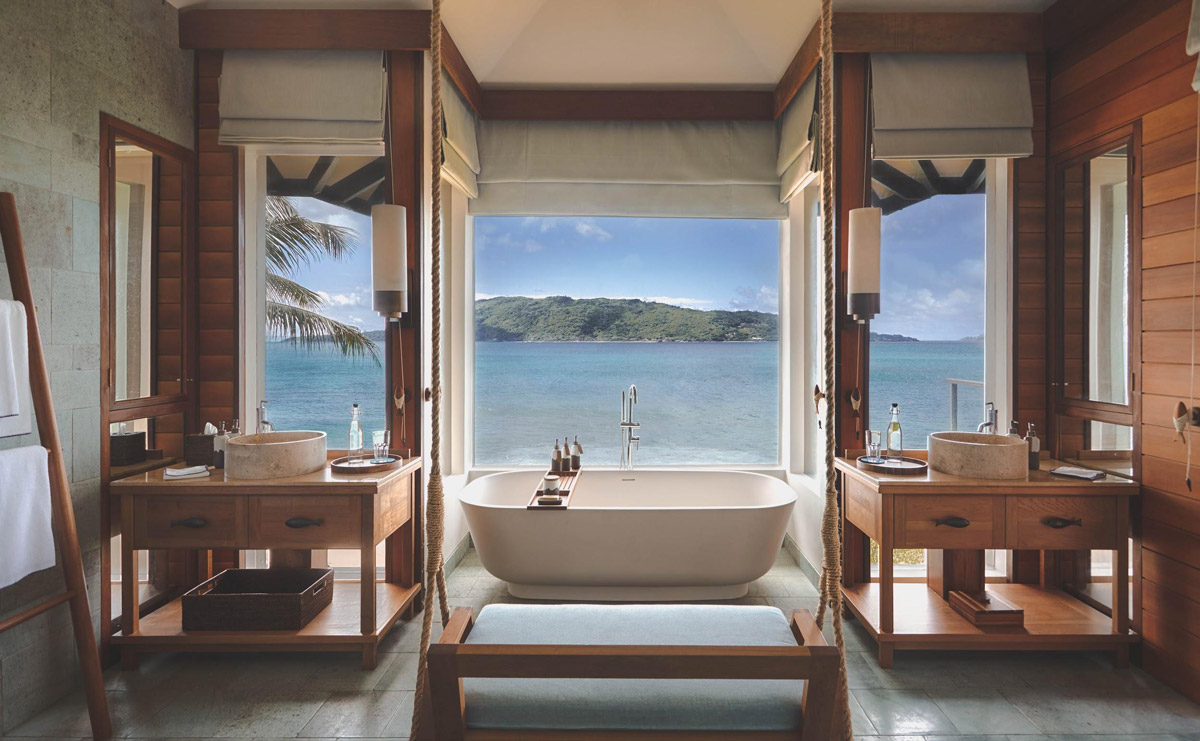 With a village-inspired decor, the resort offers a range of villas and discreet residences, each with a private infinity pool, unspoiled nature views, and the time and space to soak in each other's company.
Whether you prefer relaxing at an award-winning spa, indulging in fresh gourmet delicacies, or exploring nature's wonders with sunset cruises, jungle hikes, and snorkelling among coral reefs, there's definitely something for everyone at Six Senses Zil Pasyon.
2. Amankora
Bhutan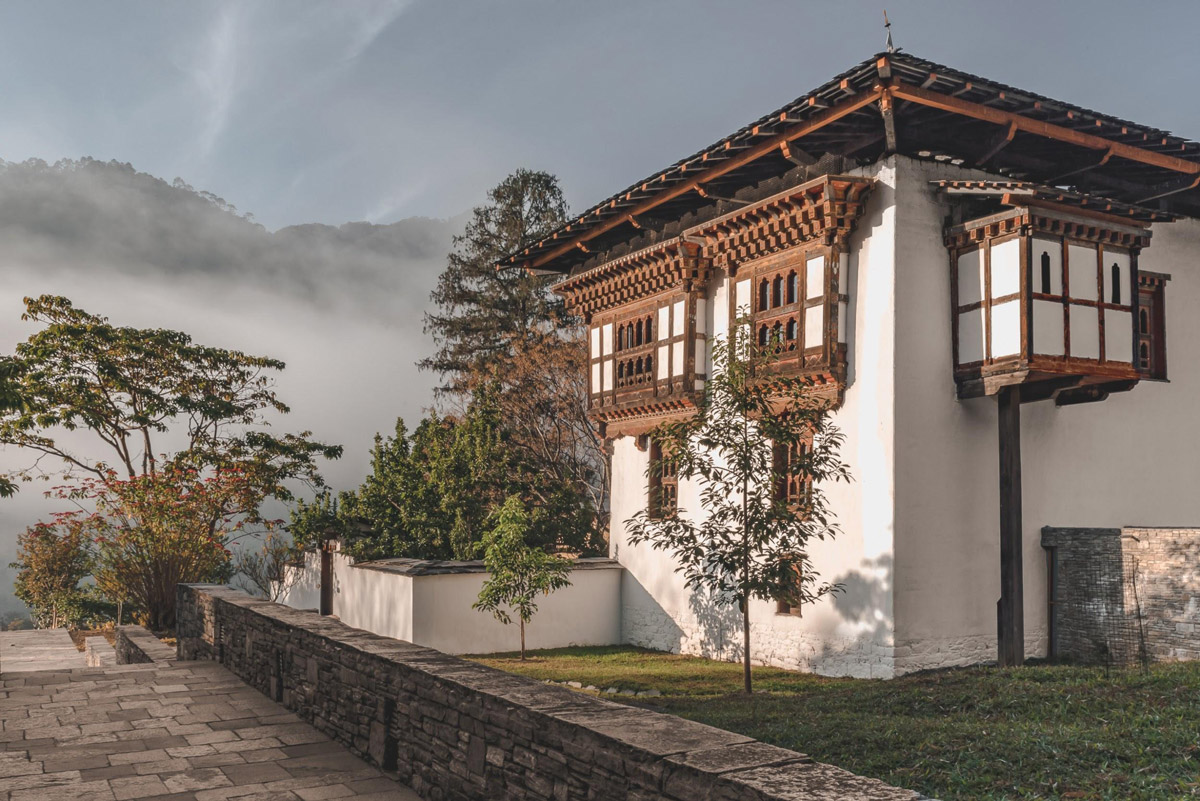 The first resort in Bhutan with five lodges across its central and western valleys, Amankora presents the Himalayas' wonders served on a silver platter. Dedicated to providing an unparalleled experience of this pristine, tranquil destination — which is also one of the happiest places in the world — every lodge is a sanctuary conveniently positioned at scenic and cultural locations, and specially designed by acclaimed architect, Kerry Hill.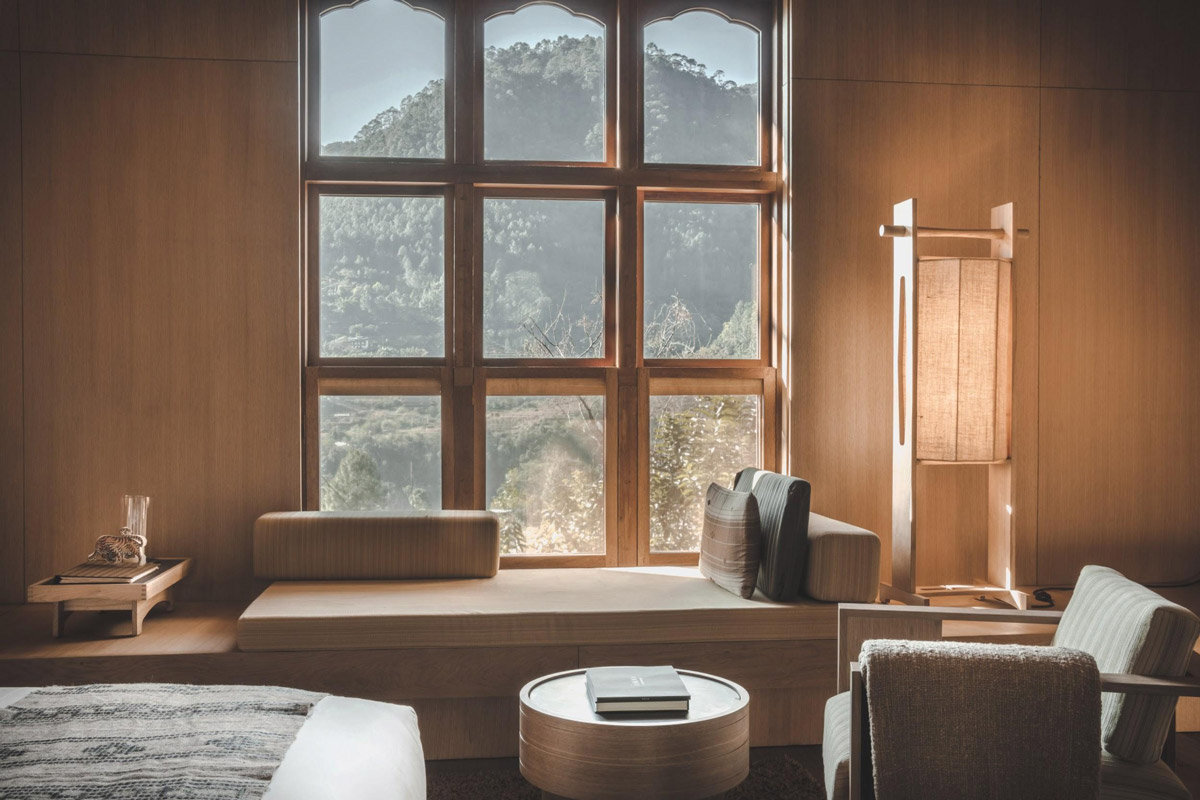 Designed to offer a multi-destination itinerary, the Lodges offer newlyweds the opportunity to discover the natural beauty of the Himalayas with hikes and cycle tours of Bhutan's magnificent mountain landscape.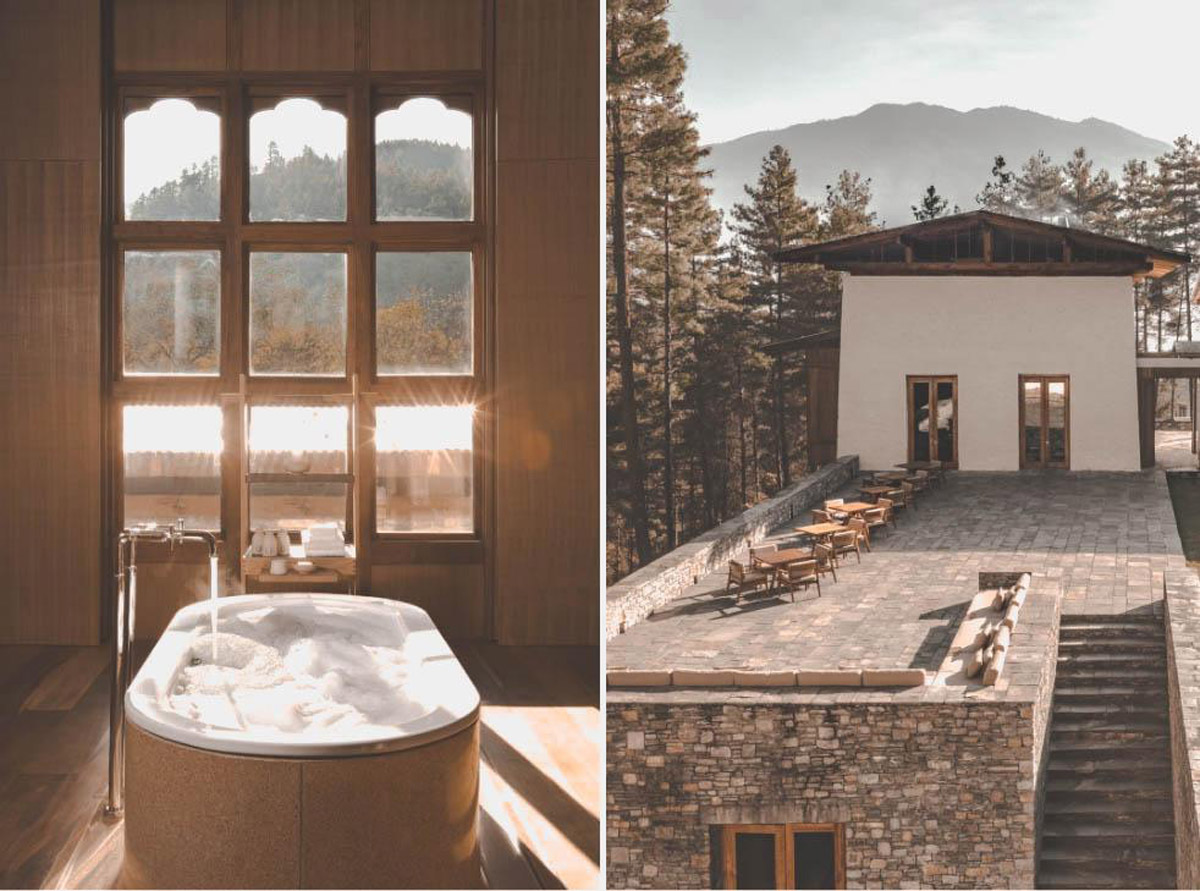 Source: Amankora
Those in need of a much-needed break from the chaos of city life can also rediscover your inner peace at Bhutan's temples and monasteries, take part in meditation, or surrender yourselves to Amankora's spa, which provides traditional plant-based therapies, hot-stone herbal baths, and forest bathing to envelop the senses.
3. One&Only Wolgan Valley
Australia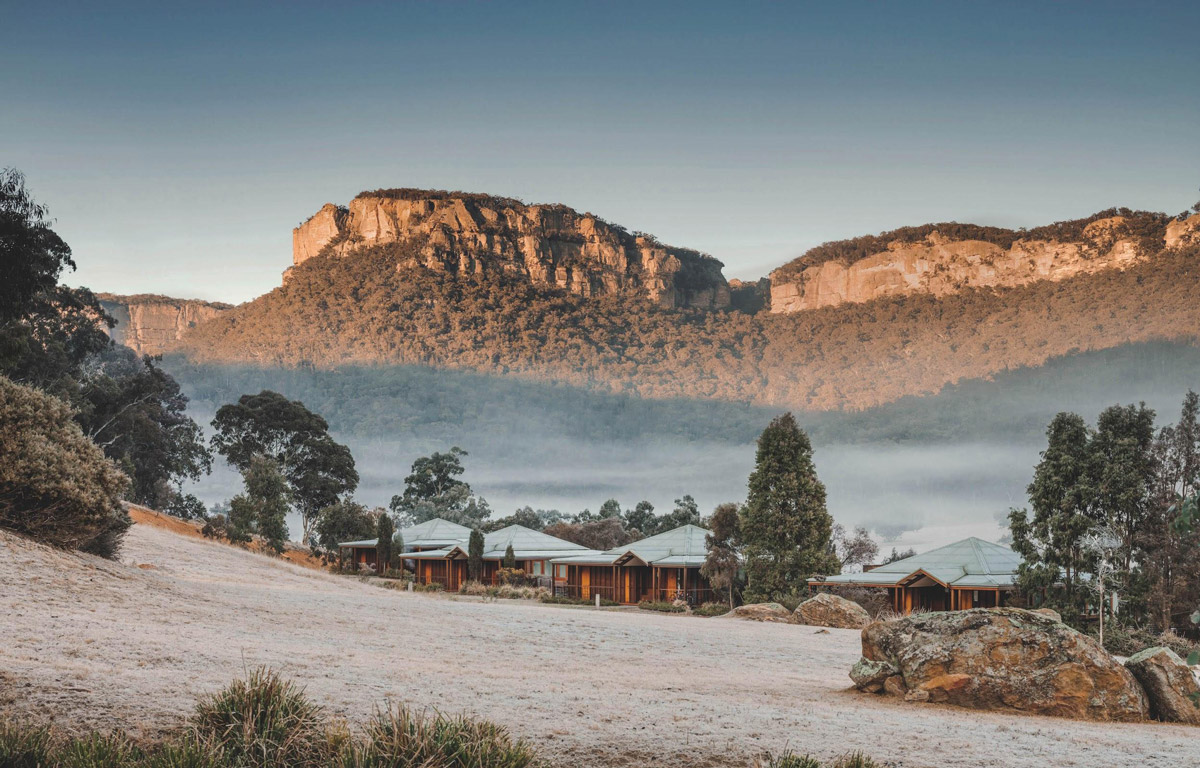 Discover the boundless splendour of the Australian outback when you stay at Emirates' One&Only Wolgan Valley! A luxury resort located in the World Heritage-listed Greater Blue Mountains, rest assured that you'll be creating memories of a lifetime with epic outdoor adventures, world-class culinary experiences, and serene privacy amid the valley's rugged remoteness.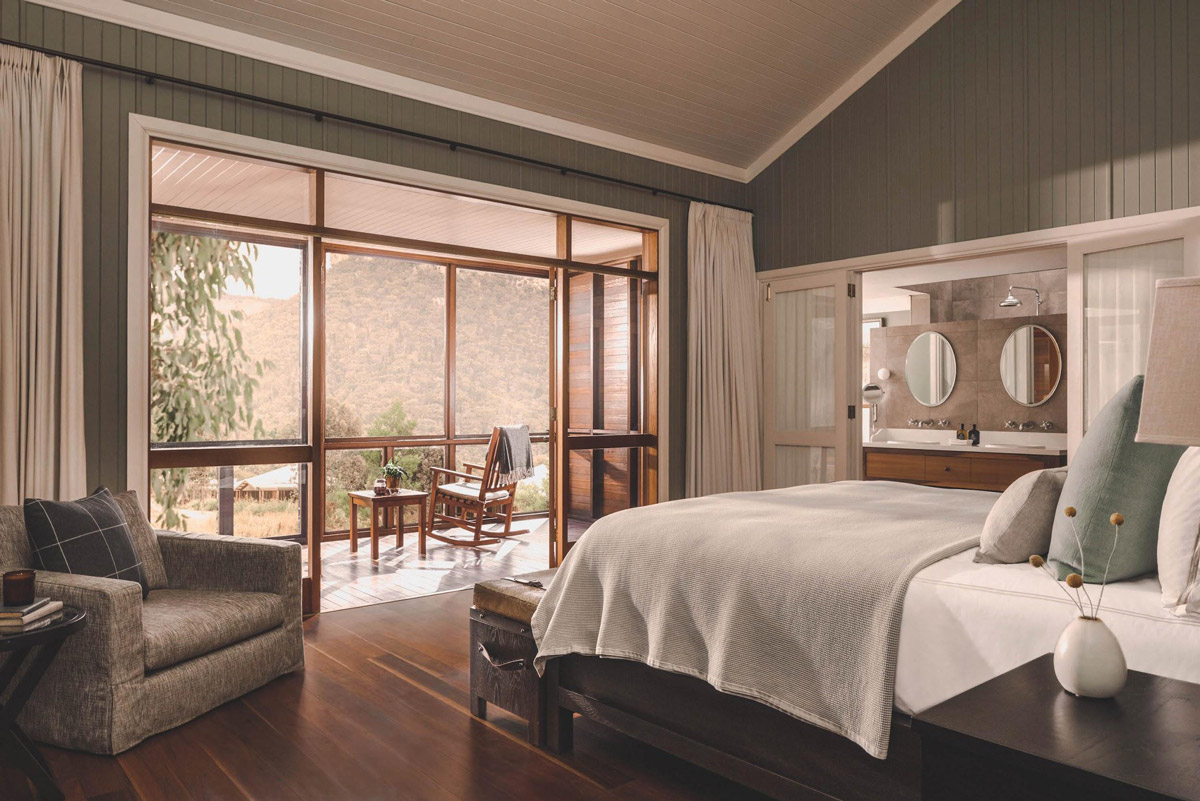 Take your pick from a curated selection of true-blue Australian activities such as horseback expeditions, glow-worm tours, and evening bonfires, or enjoy a romantic stroll through the scenic landscape of Wolgan Valley National Park, get close to nature with wildlife observation tours, and savour authentic garden-to-table fare made with the region's finest seasonal ingredients.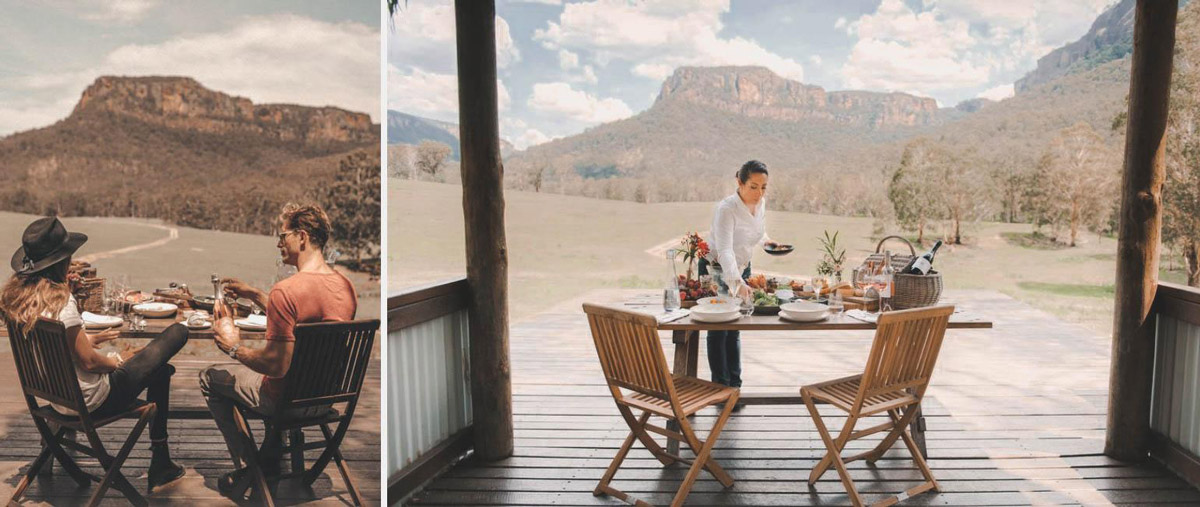 Source: One&Only Wolgan Valley
4. St. Regis Vommuli Resort
Maldives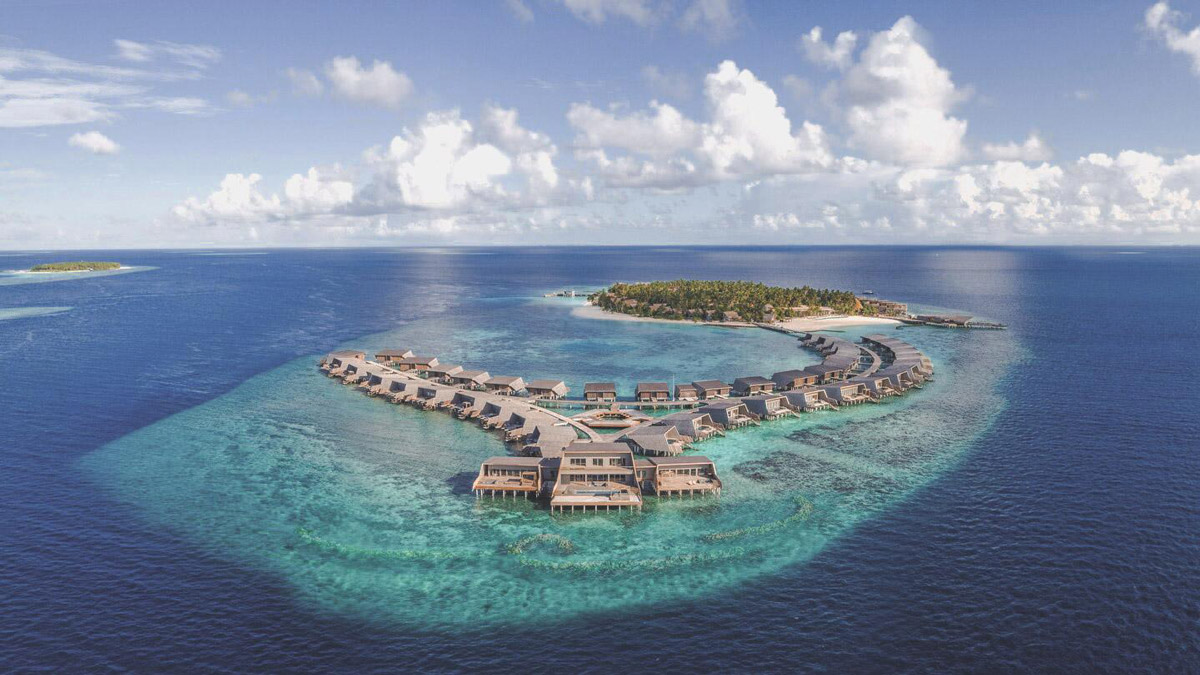 For those of you who wish to disconnect but don't want to feel like you're marooned in the middle of nowhere, St. Regis Vommuli Resort offers an exquisite island getaway with unparalleled seclusion. Located in the Dhaalu Atoll in the Maldives, the resort is accessible only via seaplane and fully equipped with upscale amenities, gourmet restaurants, luxury spas, and an exclusive St. Regis Butler Service!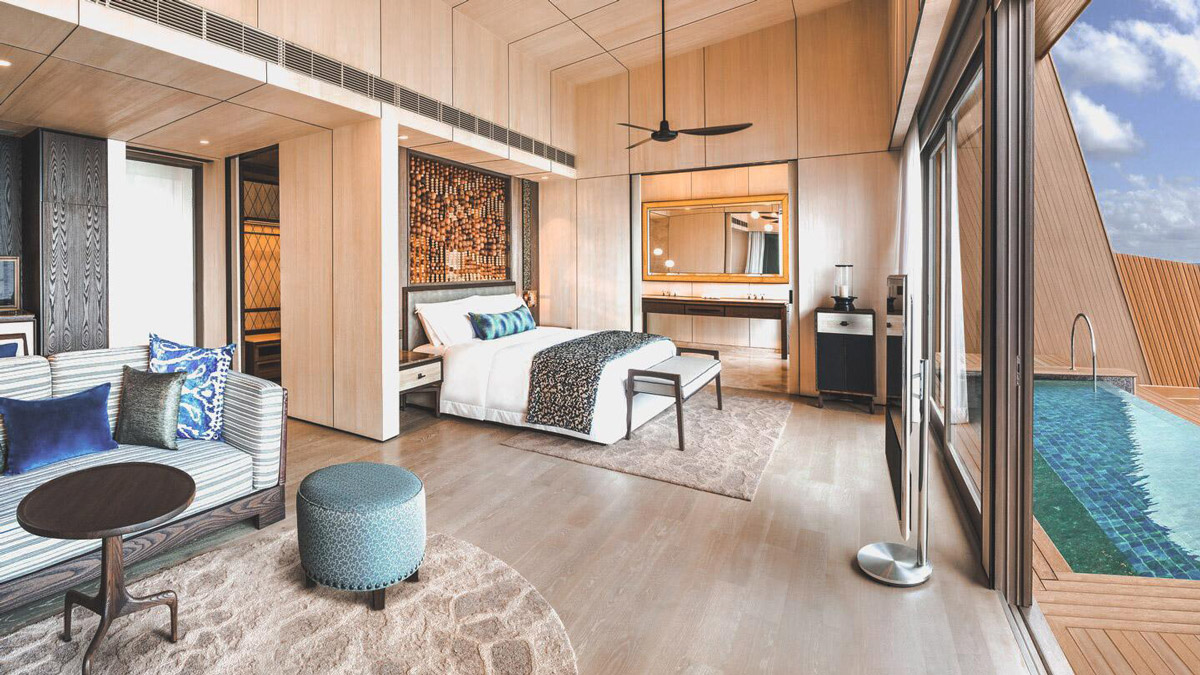 Your very own 24-hour personal butler will tailor a lineup of recreational activities just for you to clear your mind from distractions and worries — think beach yoga and sandbank picnics, or deep-sea fishing and parasailing.
5. Soneva Jani
Maldives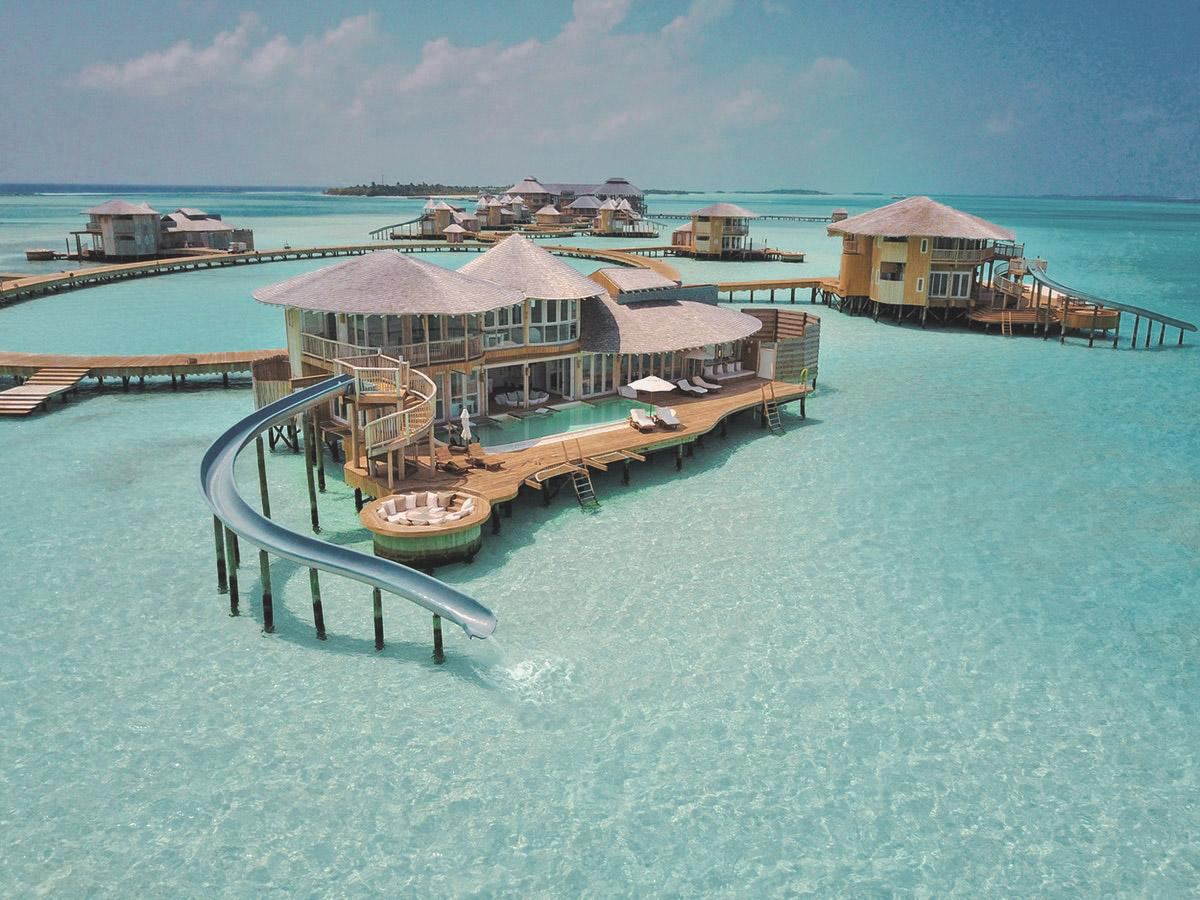 If exhilarating fun is what you're looking for in your honeymoon, Soneva Jani is for you. Some of their luxury water villas come fitted with a large slide that will have you splashing right into the clear azure lagoon from your bedroom, each master bedroom has its own retractable roof perfect for stargazing, and they specialise in offering exceptionally unique experiences that you can't get anywhere else!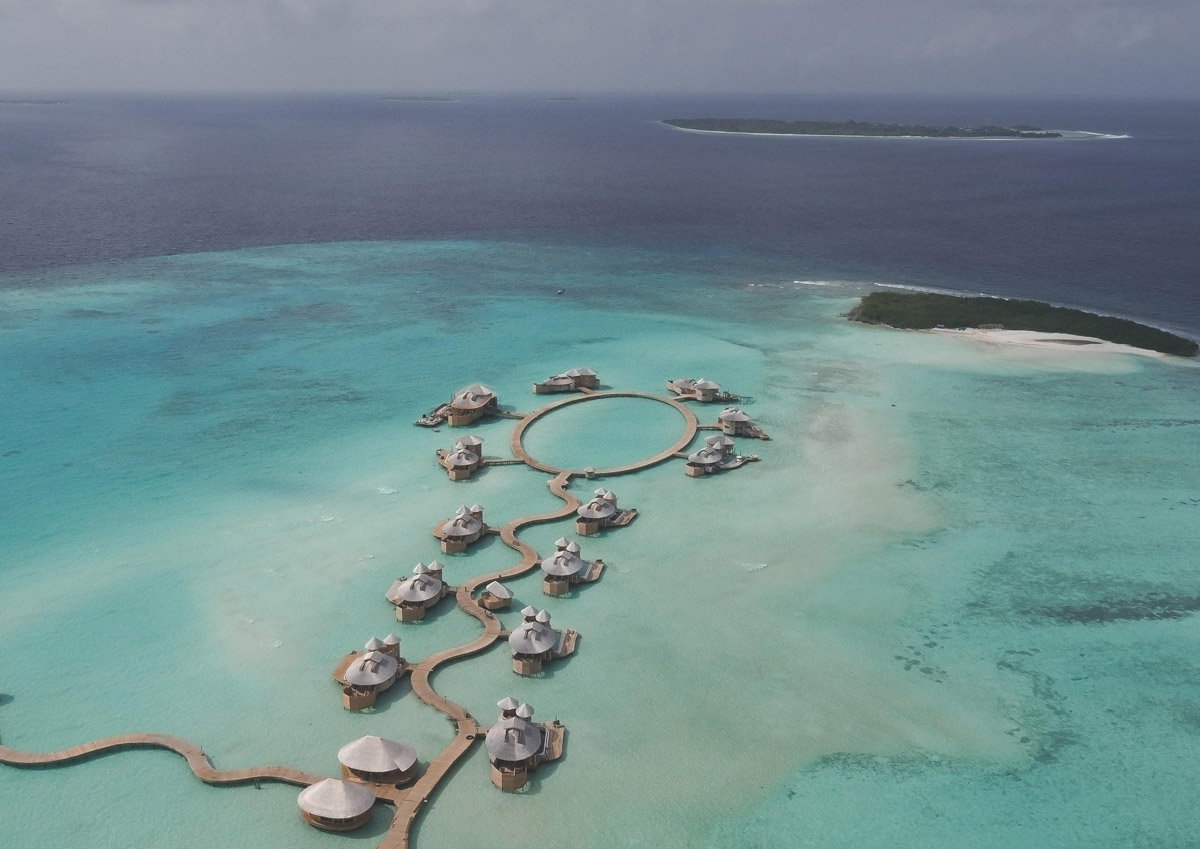 These include a Robinson Crusoe Castaway Picnic, where you'll be whisked away to a private beach with a fully-packed picnic basket, snorkelling gear, sunbeds, and umbrella, an Astronomy Cruise with dinner, wine, and the stars, or the resort's Cinema Paradiso, where you and your sweetheart can enjoy a private movie screening on hammocks right above the cooling waters.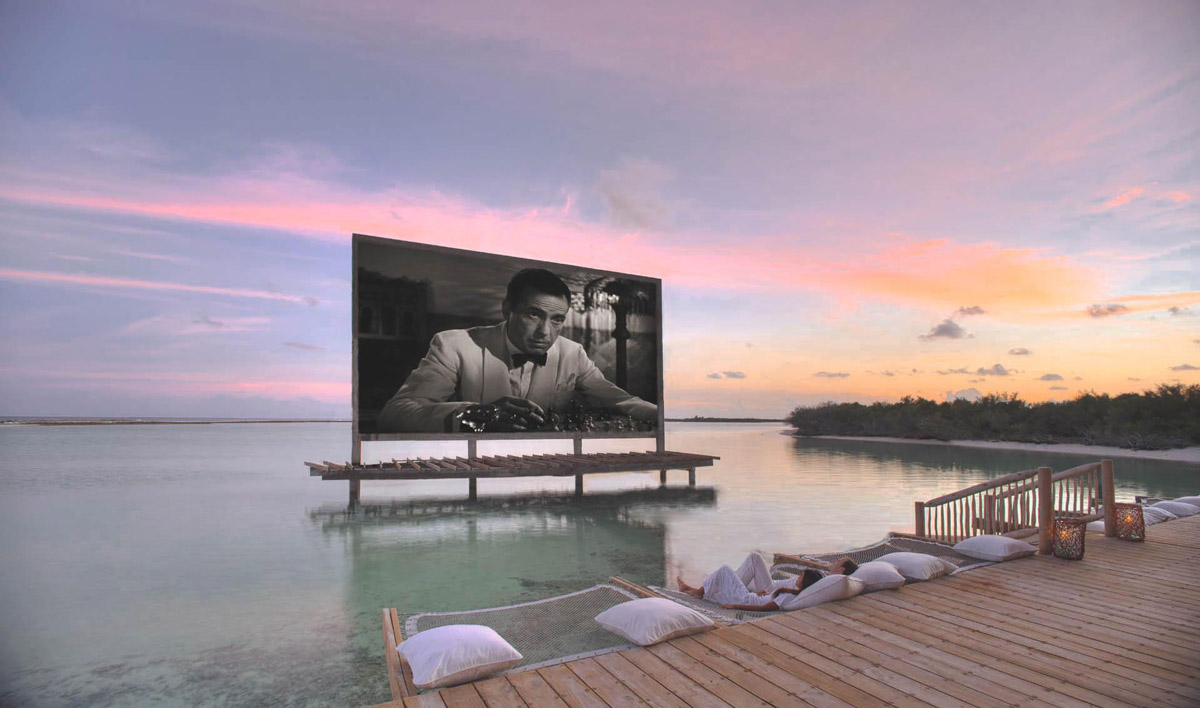 Source: Soneva.com
For the environmentally-conscious, the resort also has a Marine Conservation Expedition with their in-house Marine Biologist, where you can take part in a beach clean-up on an inhabited island, followed by a micro-plastic survey, coral bleaching survey, and a snorkel session.
6. Four Seasons Bora Bora
French Polynesia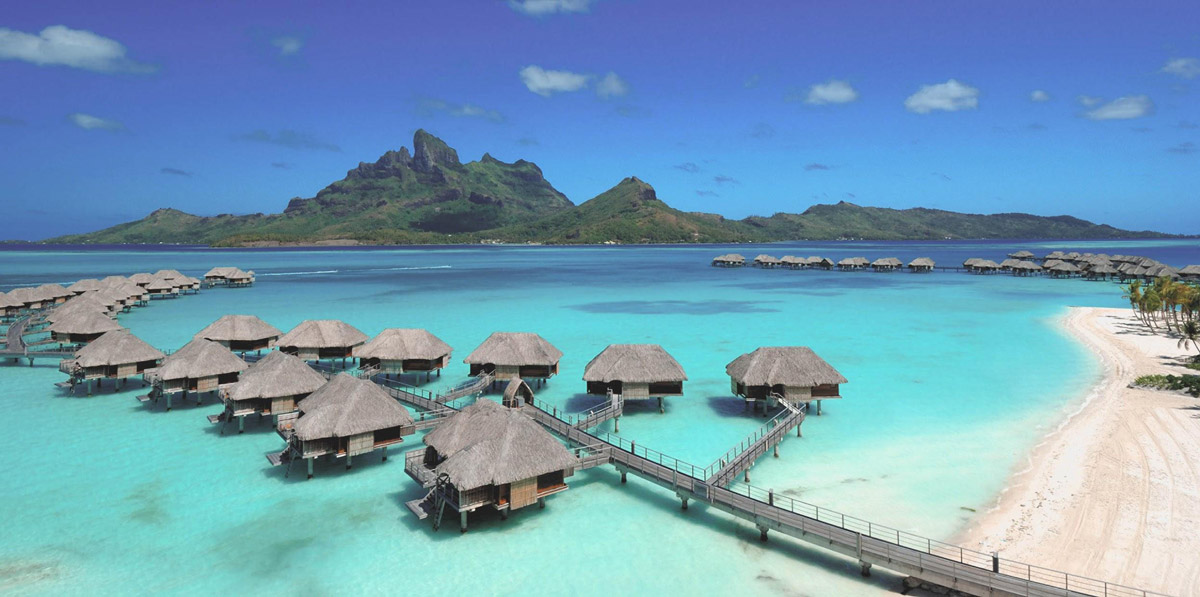 A popular alternative to the Maldives, Bora Bora is well-suited for couples who are planning to enjoy a tropical getaway between May to October, when it is at its most dry with cool temperatures at around 20°C to 29°C. This is the complete opposite of the Maldives, which should be experiencing its rainy monsoon season then!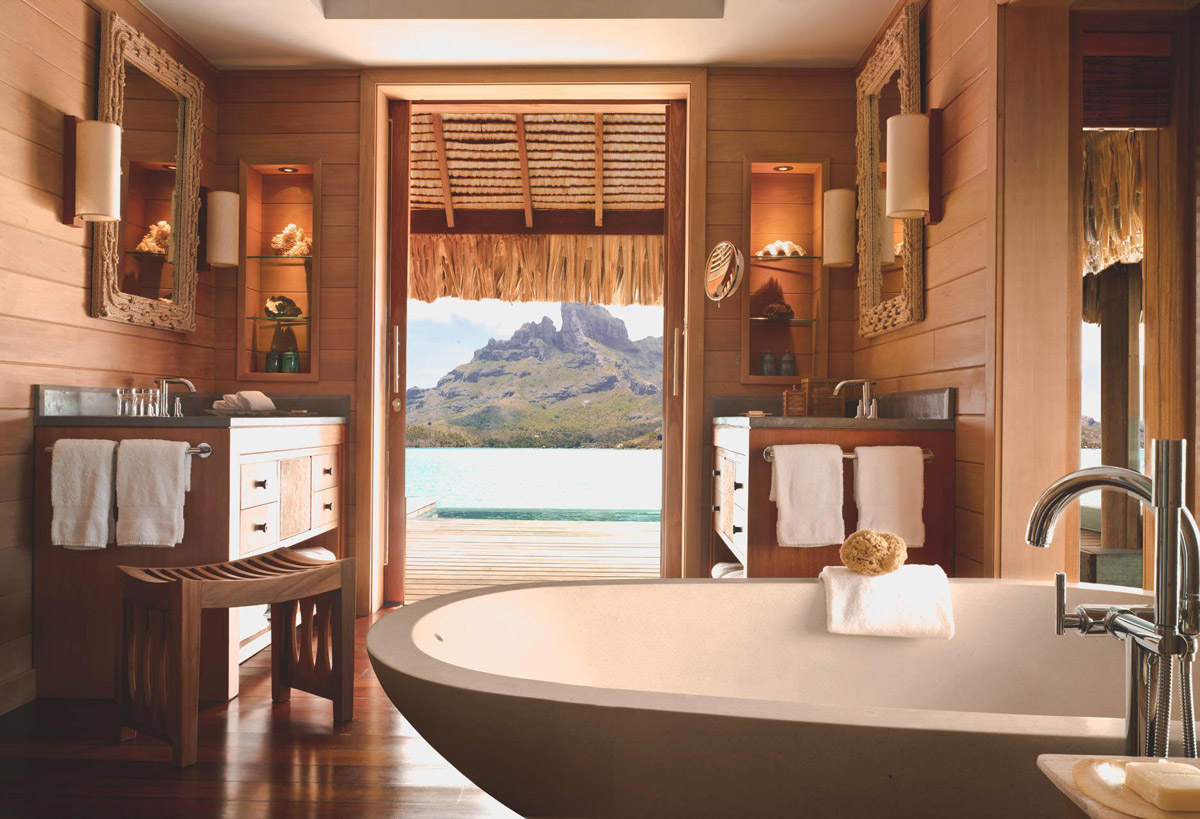 Soak in the sun, sand, and sea at the Four Seasons Bora Bora, which has quaint overwater bungalows and an array of underwater adventures. Nestled in the shadow of Bora Bora's Mount Otemanu, explore the turquoise lagoon and snorkel among rays and sharks, take a trip to a local fisherman's house for a traditional Polynesian lunch, or simply kick back and relax in your private plunge pool as you marvel at the star-speckled Tahitian night sky!
P.S. In Bora Bora, the cuisine is French-inspired while the food in the Maldives is greatly influenced by Indian and Asian cuisines. Remember to factor this in when deciding if Bora Bora or the Maldives is for you!
7. Kokomo Private Island Resort
Fiji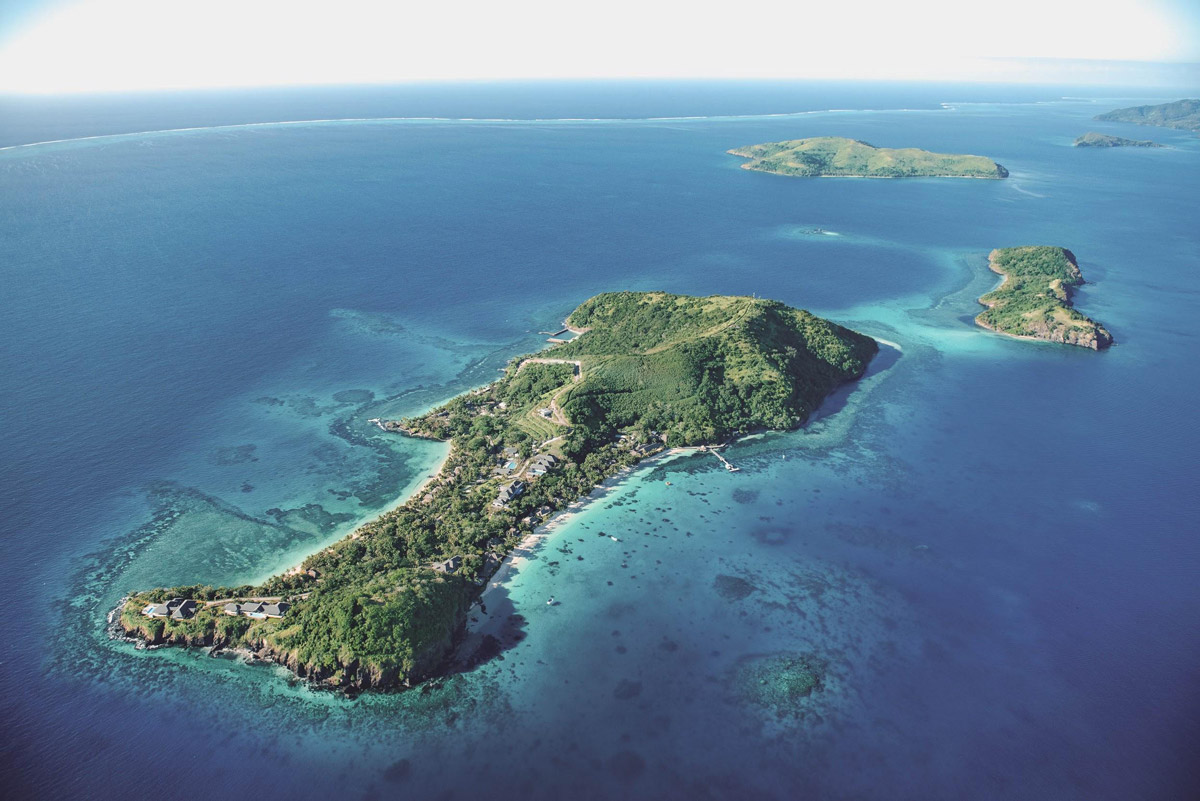 If you and your other half have experience in diving, Kokomo Private Island combines an impressive diving experience with unscripted luxury as a resort cradled by the world's fourth-largest reef, the Great Astrolabe.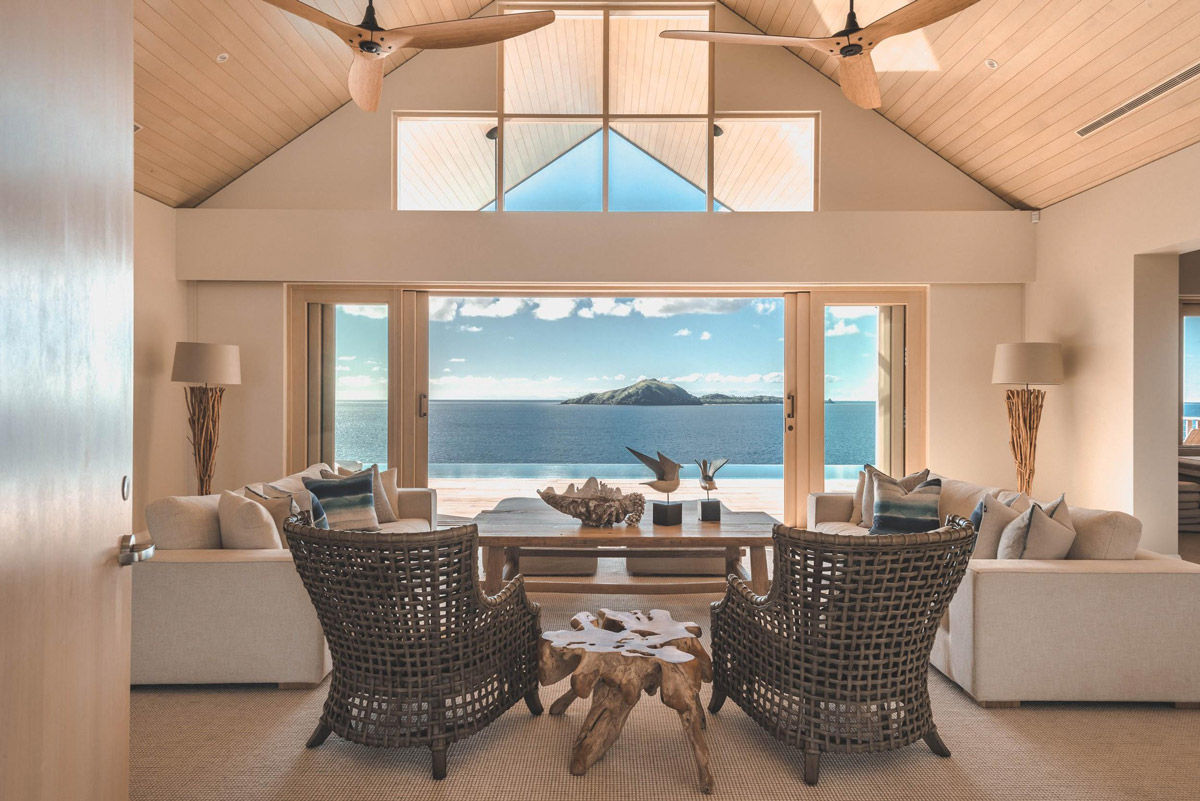 An unparalleled portal to the vibrant underwater world, the island stay is an enticing retreat for adventure seekers by day and a restorative sanctuary for couples by night. With its close proximity to the Great Astrolabe Reef, which has some of the most fertile and untouched waters in Fiji, you'll get to experience the thrills of big game or sports fishing, underwater cave exploration, and exclusive dive sites not frequented by other resorts where you can come face-to-face with manta rays, reef sharks, and more!
8. Amangiri
Utah, USA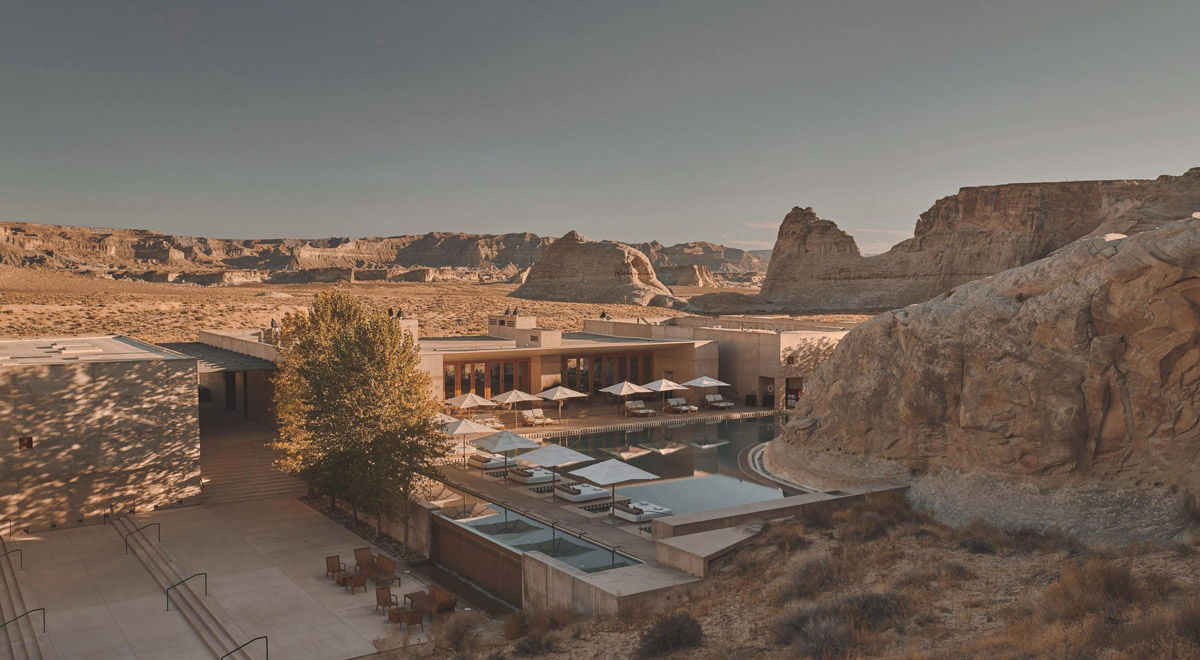 If traversing dramatic gorges and canyons through a via ferrata and hot-air balloon flights at sunrise sounds like your definition of a memorable honeymoon, Amangiri resides in a 600-acre sanctuary of untouched wilderness and isolation in Canyon Point, Southern Utah.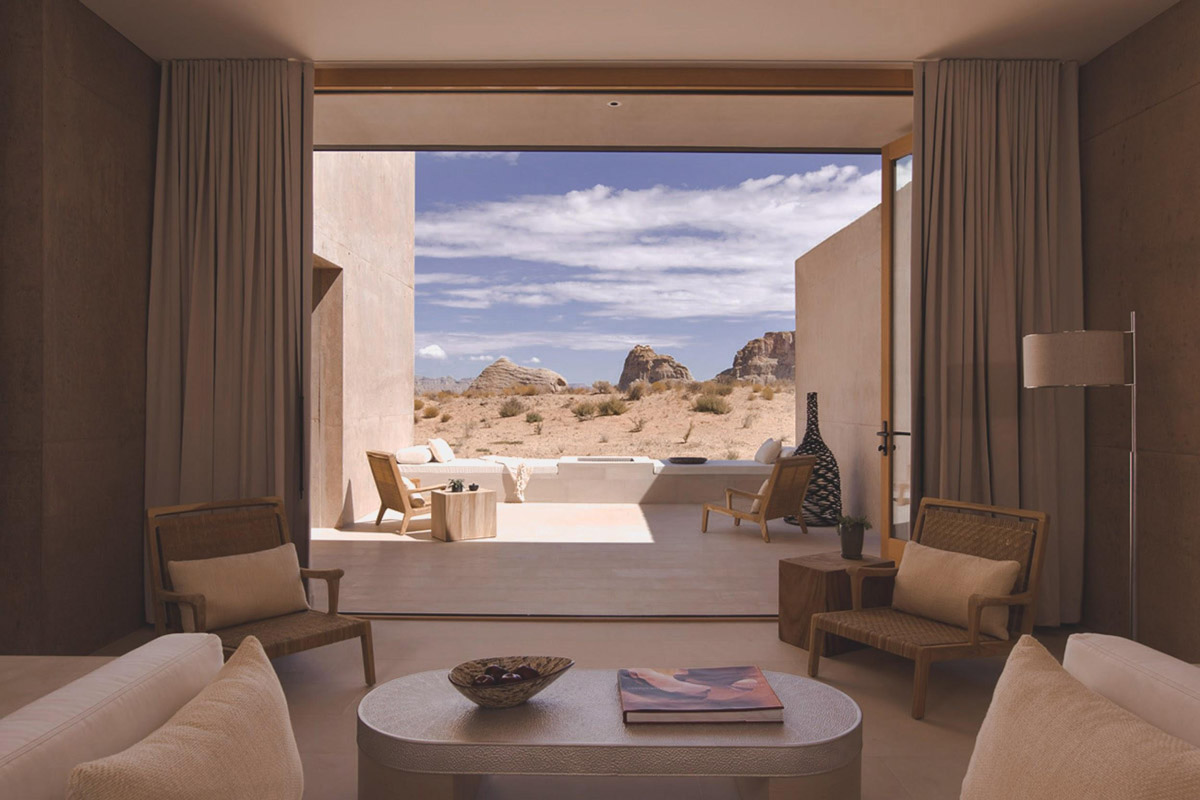 Conveniently located 25-minutes from Page Municipal Airport with private transfers available, Amangiri offers bespoke "Wild West" adventures and cultural activities, privileged access to National Parks and Lake Powell, and sustainable, seasonal menus inspired by the culinary heritage of the Navajo and the American Southwest.
Expect to be treated to awe-inspiring landscapes and ancient Navajo traditions during your stay there!
9. Al Maha, a Luxury Collection Desert Resort & Spa
Dubai, UAE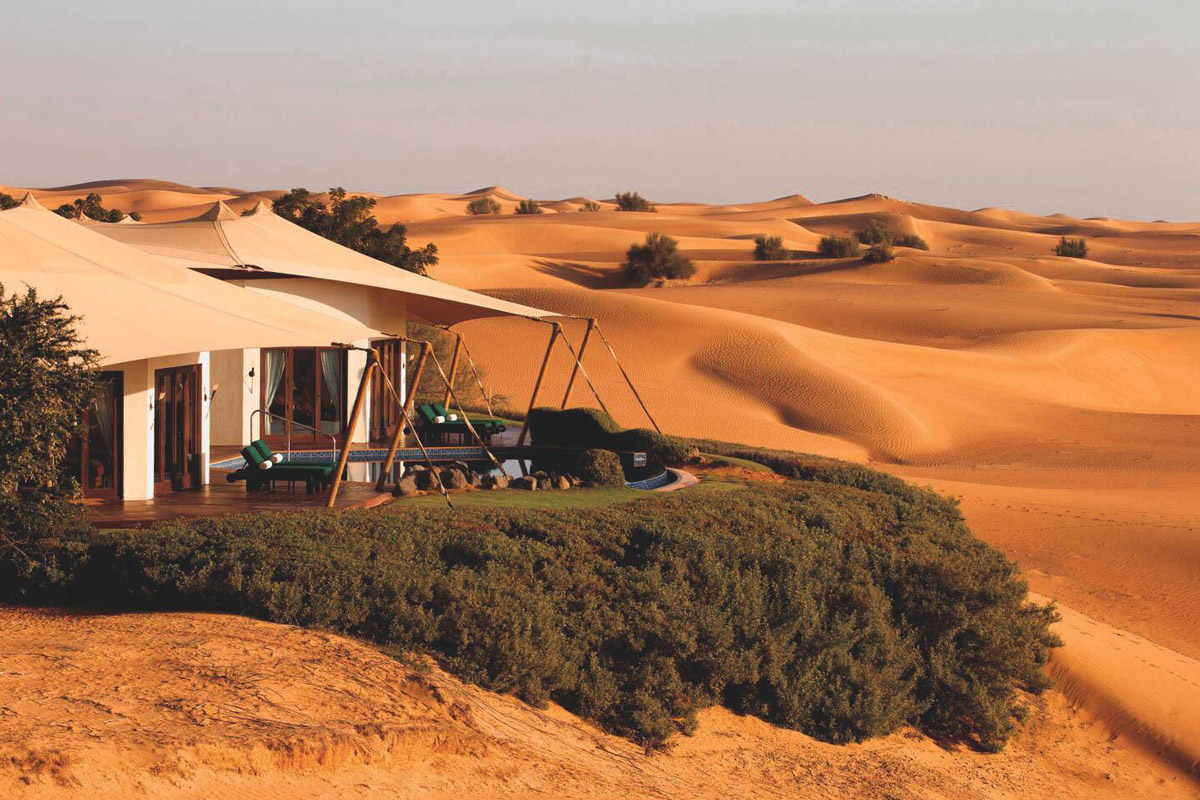 Take glamping up several notches at Al Maha, a Luxury Collection Desert Resort and Spa, Dubai. An exclusive, guest-only oasis with lush palm groves and emerald canopies in the iconic sand dunes of the Dubai Desert Conservation Reserve, the resort offers secluded tranquillity and unforgettable desert experiences that will last you a lifetime!

Join a dune drive for an exhilarating adrenaline rush or go camel trekking for a taste of the desert life!
Source: Marriott International, Inc.
Activities available are reflective of the nomadic way of life on the desert, varying from nature walks, camel trekking, falconry, desert drives, wildlife safaris, to sundowners in the dunes. Hotel guests will be accompanied by an experienced field guide at all times to ensure utmost satisfaction and safety, much like their private suites — they feature private temperature-controlled swimming pools and have delicate touches like providing an easel with art materials, should you feel inspired to create something.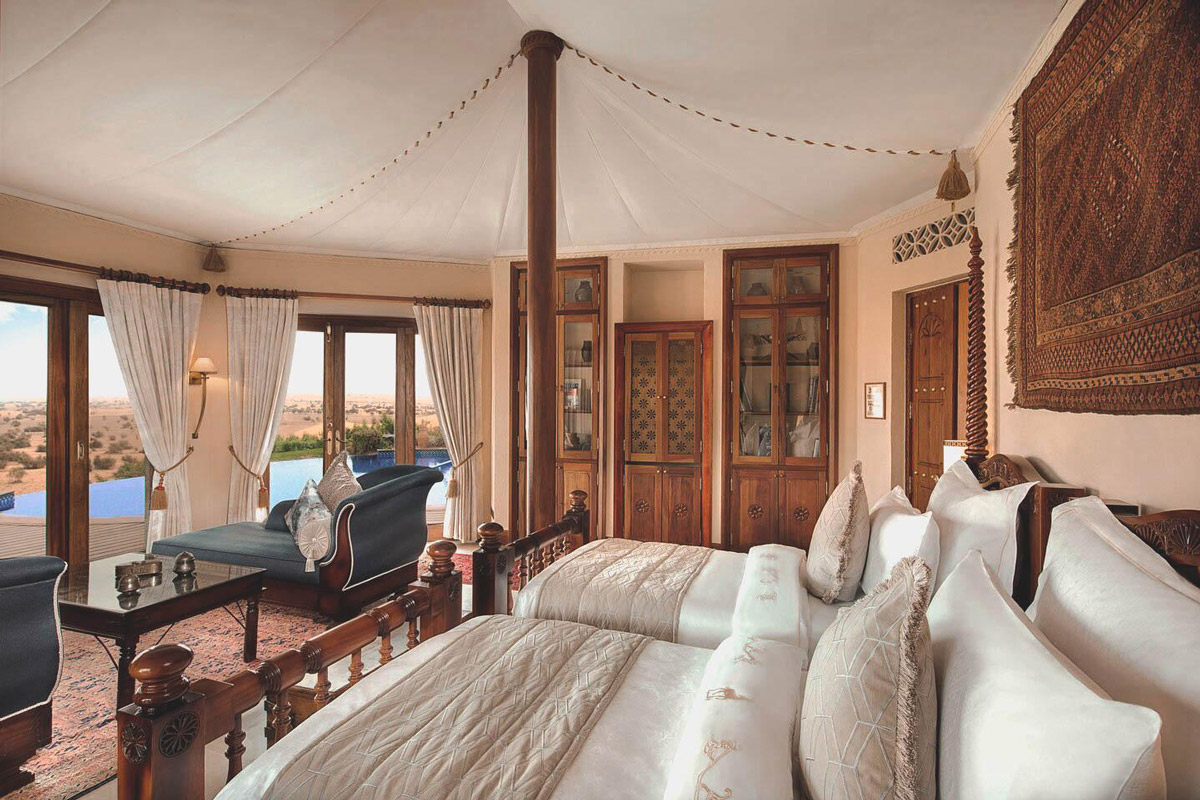 10. Belmond Botswana Safari
Botswana, Southern Africa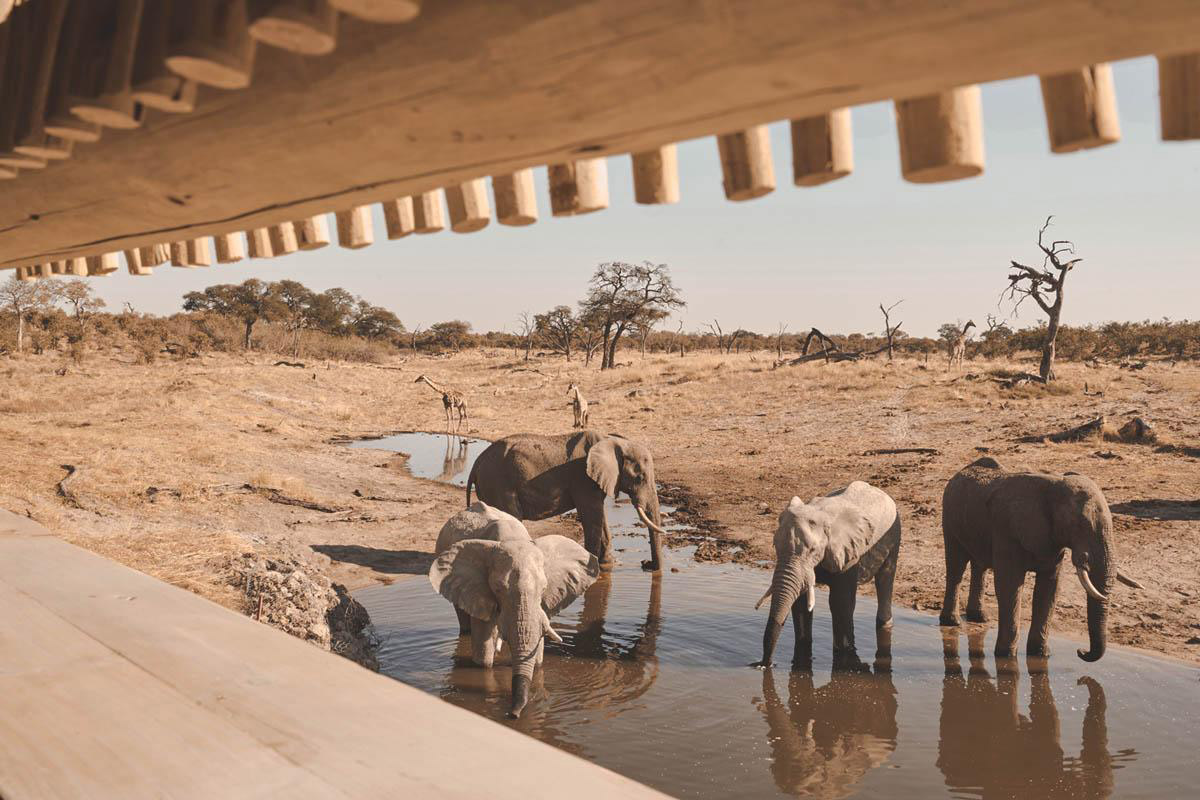 Want to live out your David Attenborough dreams? At Belmond Botswana Safari, you can! A private savannah sanctuary perfect for couples who love the raw, untamed energy of the African plains and wildlife, there are 3 lodges for you to choose from — the Belmond Eagle Island Lodge, the Belmond Khwai River Lodge, and the Belmond Savute Elephant Lodge.

Reinvigorate yourself with a spa after a day of adventures and relax by a stunning fire pit at the Belmond Savute Elephant Lodge
Source: Belmond Savute Elephant Lodge
Each boasts its own distinctive charm, so depending on your preference, you can opt for a water-focused safari in a UNESCO World Heritage Site, luxuriate in old-world indulgence in the Moremi Game Reserve, or feel Botswana's pulse in a revamped, eco-friendly lodge right beside the mysterious Savute Channel in Chobe National Park respectively.
Whichever you decide to stay in, you will be treated to elegant tented rooms, local delicacies, camps perfectly positioned for game spotting, and startlingly beautiful sights.
11. Amanjena
Marrakesh, Morocco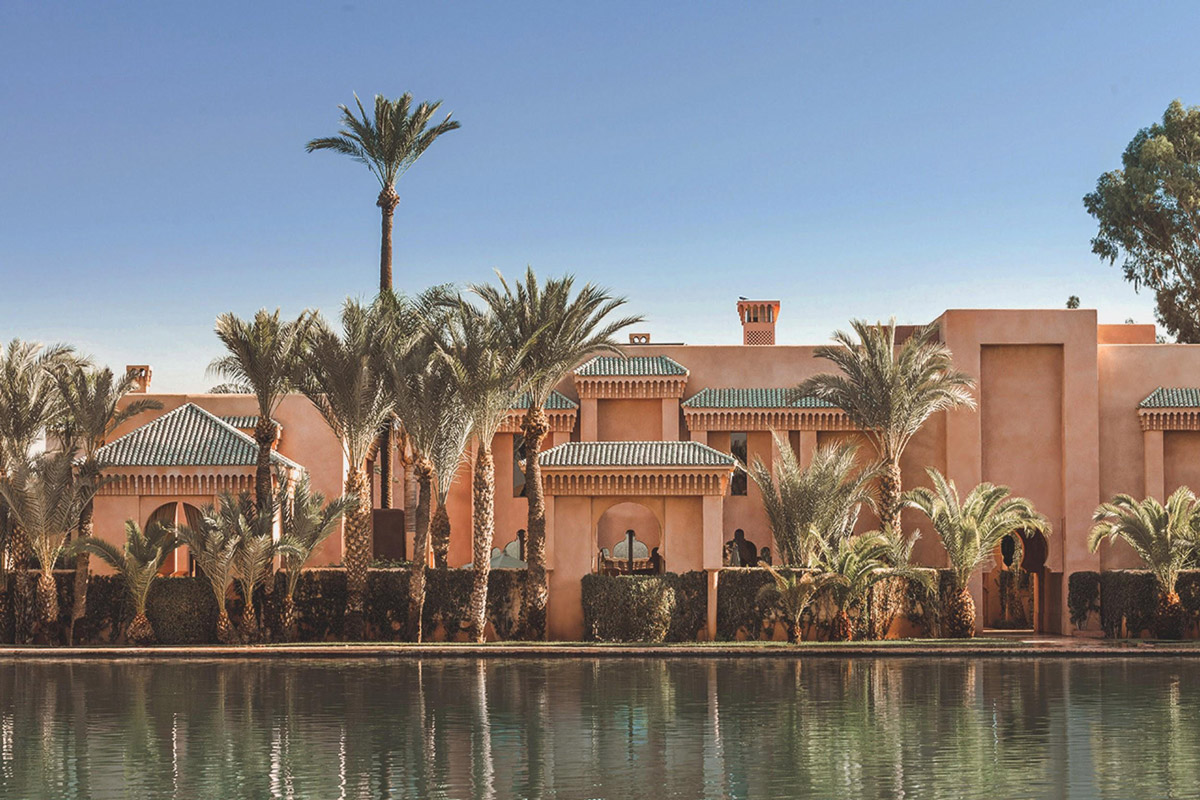 Inspired by the rose-hued buildings of old Marrakech and its 12th-century Menara gardens, Amanjena is a secluded and peaceful paradise just outside the Red City. With its petal-strewn fountains, traditional earth-toned pisé-de-terre walls, vaulted ceilings, and Moorish arches, the resort is full of photo-opportunities, perfect for documenting your first holiday as newlyweds.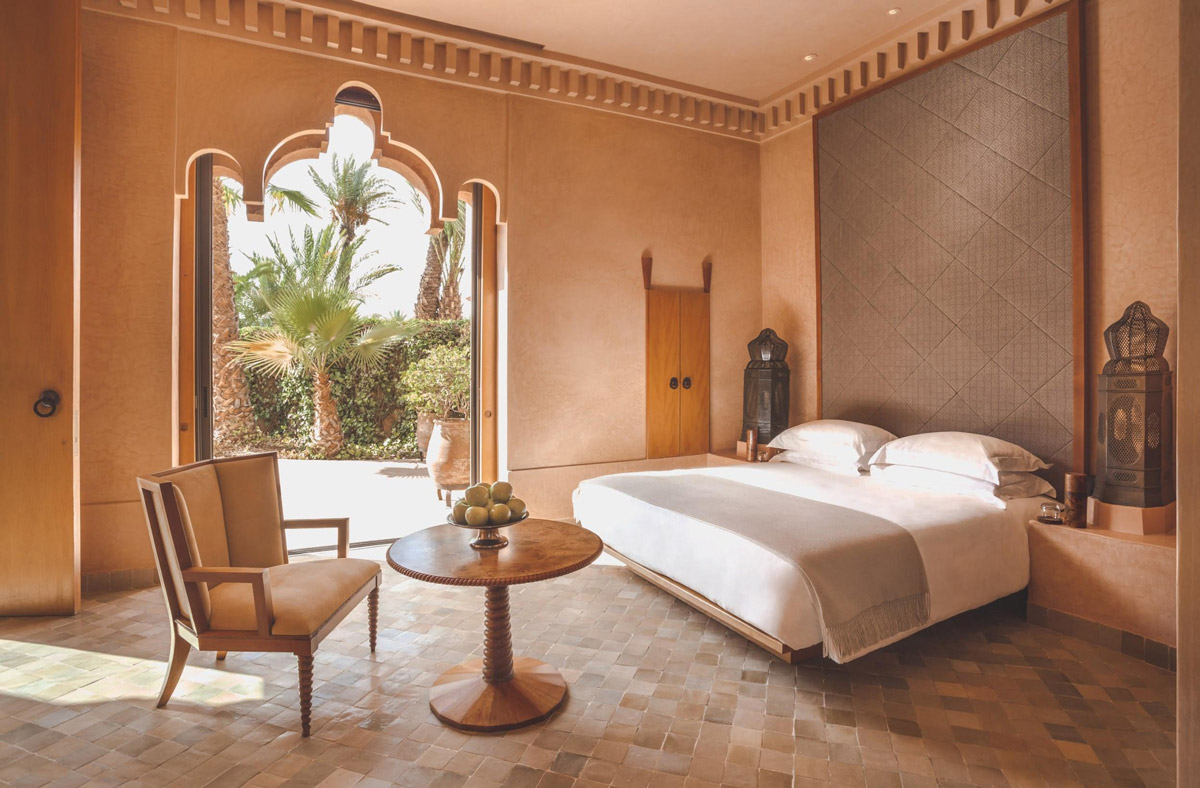 Home to some of North Africa's most diverse geography, explore snow-capped mountains, parched desert dunes, and winding coastline, conveniently from Amanjena! Couples can tour the hidden gems of Marrakech by motorbike, go on e-bike adventures in the otherworldly Agafay dunes, and enjoy a picnic lunch with panoramic views, 1,800 metres above sea at Kasbah du Toubkal.
Plan the perfect resort-style honeymoon with Foray Travels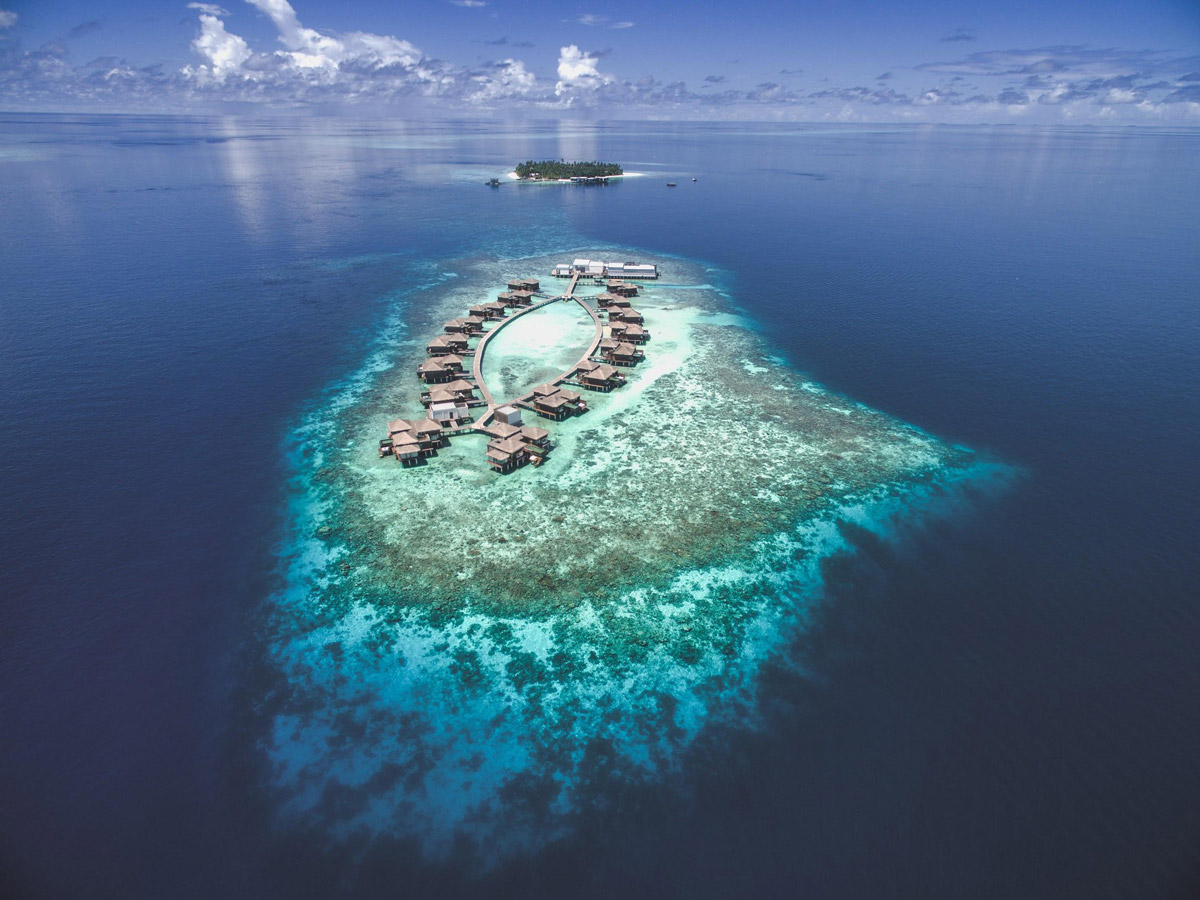 Raffles Maldives Meradhoo
Raring to go after looking at these beautiful, fairytale-like destinations? As mentioned earlier, luxury resorts are all-encompassing and perfect as a honeymoon destination, especially Post-Covid. Offering an unparalleled degree of privacy and comfort so that you can create unforgettable memories with your new life partner, secure a luxury resort for your honeymoon with Foray Travels, your luxury resort concierge!
Based in Singapore, Foray Travels has been the choice of many honeymooners when it comes to securing quality luxury resorts for a personalised, dream-like honeymoon. This is because Foray Travels only works with respectable hotel and resort brands worldwide such as Ritz Carlton, Four Seasons, Six Senses, Aman, Capella, St Regis, and more, making it an expert on what luxury resorts should entail and provide.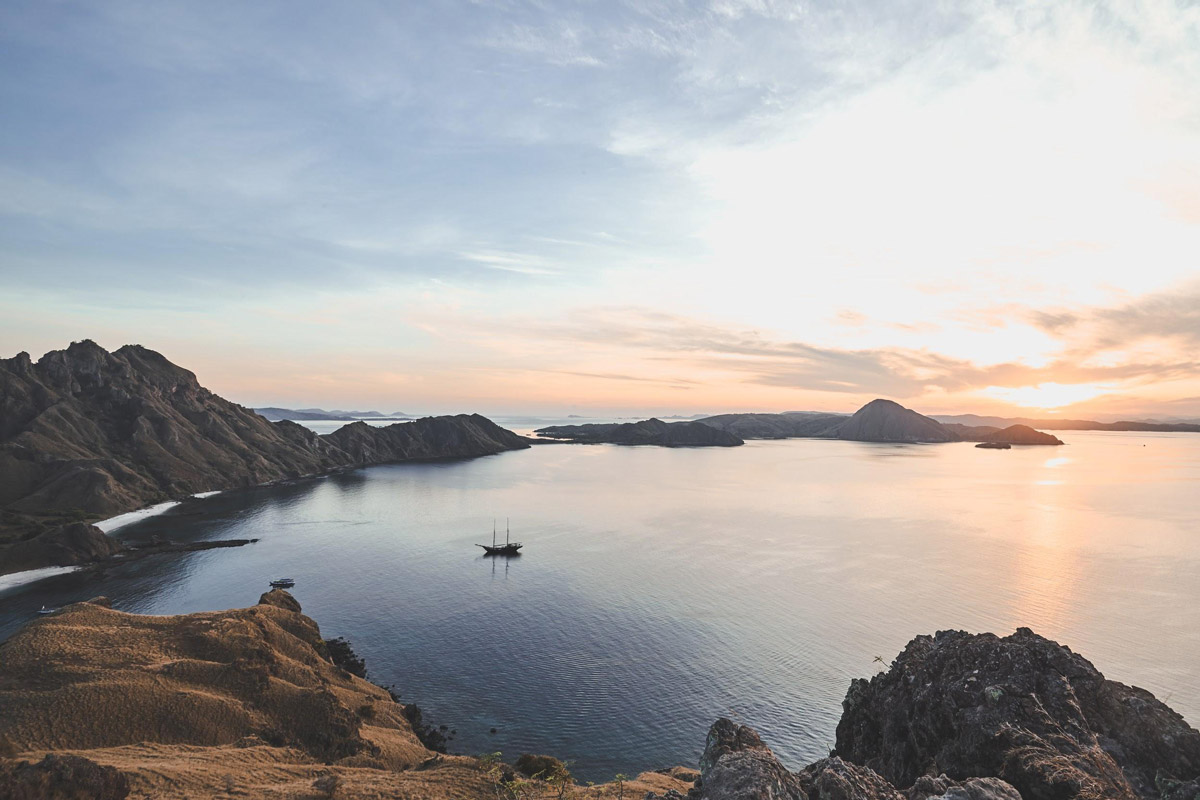 Amanwana and Amandira, Indonesia – Pulau Padar Sunset
Foray Travels is also known for its exceptional service standards, often meticulously assisting couples with special arrangements and working with the resorts directly to provide exclusive honeymoon benefits, such as a blessing ceremony, spa, romantic dining experiences, and more. They also offer exclusive perks and privileges, such as room upgrades and special amenities for their clients, allowing couples to maximise their dollars by getting the best value!
Ultimately, a dedicated luxury resort concierge like Foray Travels will create a remarkable resort experience befitting of a once-in-a-lifetime honeymoon. With them onboard, all that's left for you to do is to focus on savouring the romantic moments when they come.
To find out more about Foray Travels' personalised services and their portfolio of extraordinary resorts, have a look at their Facebook page and website, or simply reach out to the friendly team at info@foraytravels.com.sg or +65 6902 0881/+65 9048 0881!
Foray Travels
Tel: +65 6902 0881
WhatsApp: +65 9048 0881
Email: info@foraytravels.com.sg
Website
Facebook
Instagram
________________________________________
This article was written for Foray Travels.
All images provided by Foray Travels unless otherwise stated.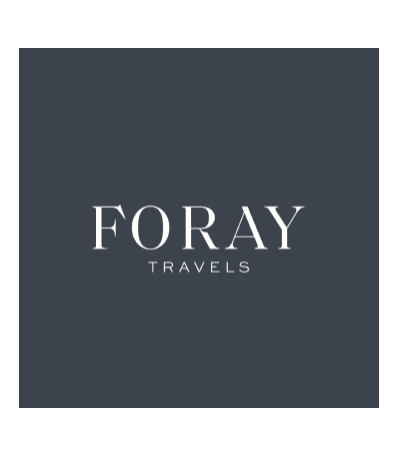 Foray Travels
Rating:

Address:

3 Keppel Bay Drive

Phone:

69020881, 90480881