Basking in the Baltic States
2019-04-01


Source: Insight Vacations
When you think of a honeymoon, the Baltic States may not be the first destination of your choice. However, these countries that have shorelines along the Baltic Sea are ideal as a honeymoon destination, especially for the history buffs.
Dotted with stunning beaches, quaint countrysides and awe-inspiring buildings, the Baltic States can make for an ideal honeymoon destination. The best part? You get to discover three states in one trip! Explore the Baltic States with Insight Vacations for an experience that'll take you to hidden treasures and romantic sites.

Source: Insight Vacations
As with any European destination, no trip is complete without a visit to a castle. In Lithuania, visit the red-brick Gothic Trakai Island Castle, set in the middle of an idyllic lake. This fairytale-like castle is now home to the city's history and makes for the ideal site for romantic and unique honeymoon photography.

Source: Insight Vacations
From there, drop by the Castle of the Livonian Order. A fairytale castle in its own sense, this historic building will take you back in time to the days of 1207. Complete your history lesson around the country of Latvia with a trip to the Old Town in the country's capital—Riga—to discover the city's walls, Domkirk and the House of the Three Brothers, which are said to be the oldest medieval dwelling houses in Riga. While in Riga, immerse yourselves in the local culture and environment as you visit the Riga Central Market and enjoy the vibrant colours and flavours of the local scene and delicacies.
Brimming with history, you'll also be brought to the Old Town in Tallinn, Estonia. Straight out of a fairytale, the Old Town is decorated with cobbled streets, gothic buildings and the ever-present charm of an old town. If you're looking to check off a castle visit in every country this honeymoon, walk up Toompea Hill for a view of the Toompea Castle.
Truly a honeymoon unlike any other, the Baltic States* will transport you back to the age when fairy tales were more than just stories or pictures in books. Explore, experience and immerse yourselves in these fairytale countries with the love of your life for a honeymoon that'll take your breath away.
Experience a honeymoon unlike any other and check all these boxes when you travel stress-free and seamlessly with Insight Vacations. For more information or details, contact Insight Vacations at +65 6922 5950 or info@insightvacations.com.sg
*Please note that this trip also includes Warsaw, Poland.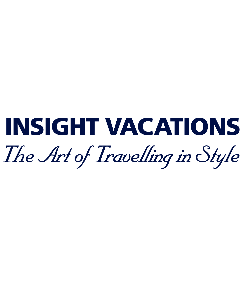 Insight Vacations
Rating:

Address:

600 North Bridge Road #06-06, Parkview Square S(188778)

Phone:

6922 5950