Club Med Kani: A Honeymoon Haven
2018-09-13

Known for its white sandy beaches, crystal clear waters and iconic overwater, the Maldives is one of the most popular honeymoon spots – and understandably so. The paradise on earth offers couples the luxury of soaking in Mother Nature's beauty in absolute privacy.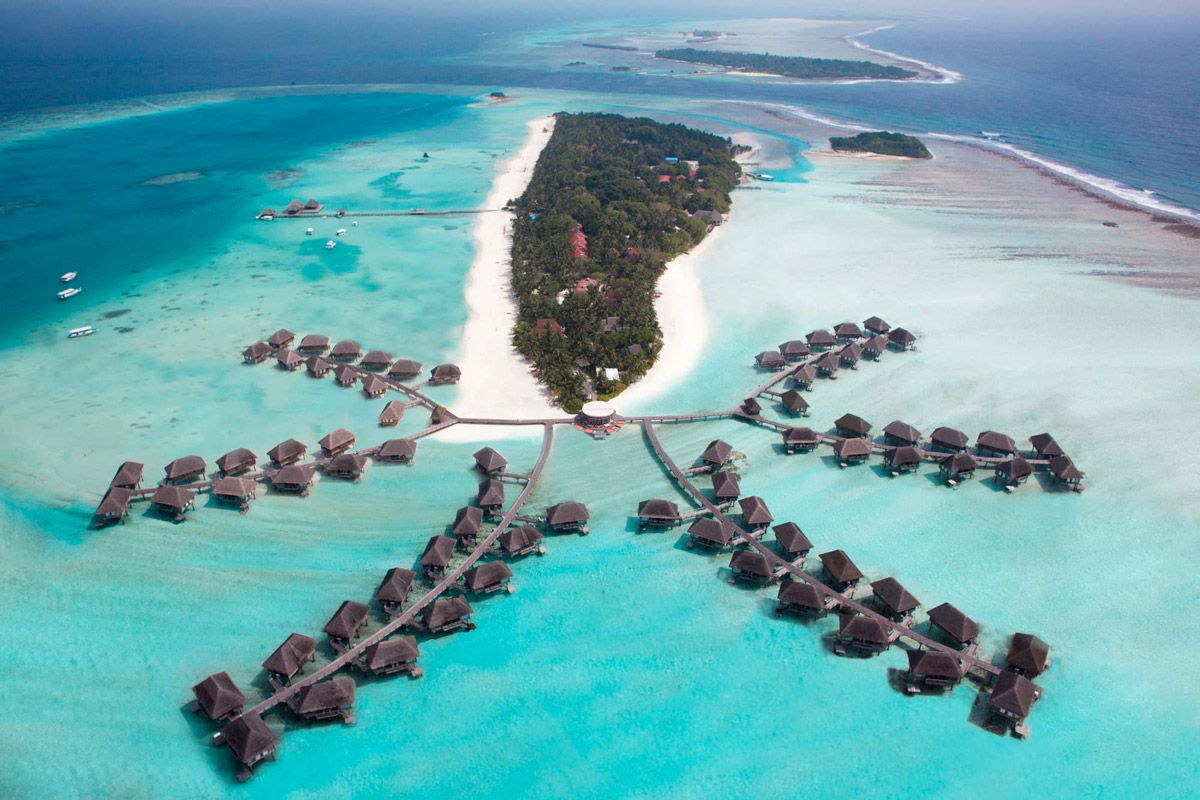 Source: Clubmed
Considering the endless adventures, sights and experiences the Maldives has to offer, deciding on your honeymoon resort or villa might be a challenge, unless it's with Club Med Kani. From adrenaline packed adventures to romantic treats to make a difference, here are five reasons why you should opt for the Club Med Kani for your honeymoon adventure.
Romantic Vibes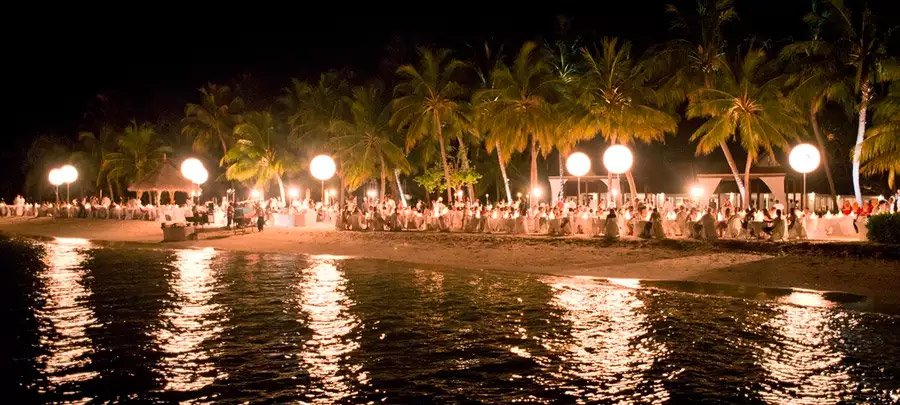 Source: Clubmed
The main factor of every honeymoon is, of course, romance – and there might not be anything as romantic as a honeymoon at the Maldives. Commence your honeymoon at Club Med Kani with a private beach just for your loved one and you while enjoying glasses of bubbly at sunset*. Otherwise, join the other Club Med guests for a White Dinner on the beach. Dress in white—as the theme suggests—while you savour a fresh seafood barbeque buffet as well as Italian, Japanese, Chinese and Indian specialities accompanied with live music.
Adrenaline-Inducing Adventures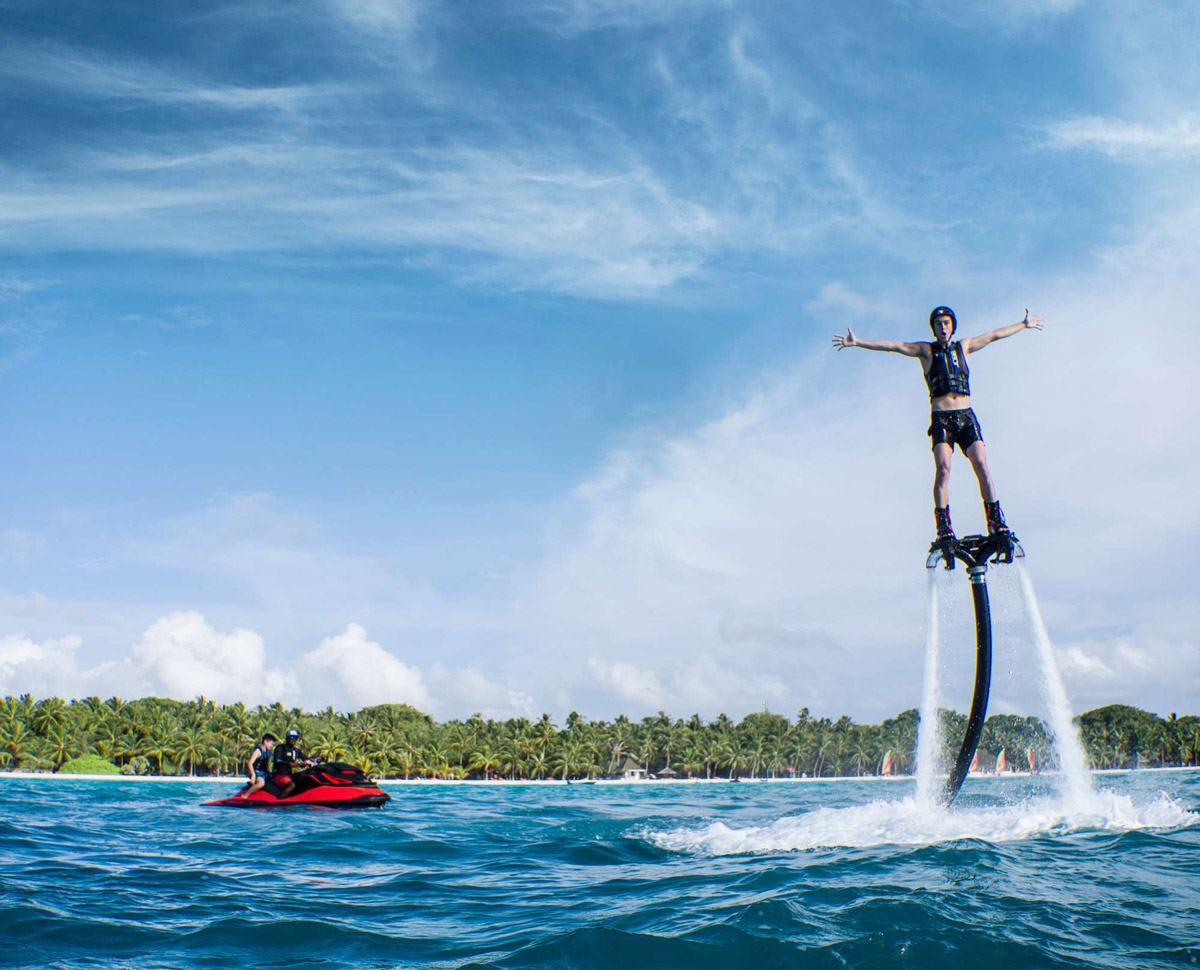 Source: Clubmed
Apart from romance, adventurous couples are in for a treat at Club Med Kani. Aside from beach-based activities like snorkelling and diving, honeymooners can also try their hand at more unique activities such as flyboarding or high-flying trapeze and take to the skies with these adrenaline pumping activities. Flyboarding will be an experience of a lifetime as you're propelled fifteen metres into the air on a personal watercraft. Or, try your swinging around Club Med Kani's High-flying Trapeze set-up (launching in December 2018).
Unique Experiences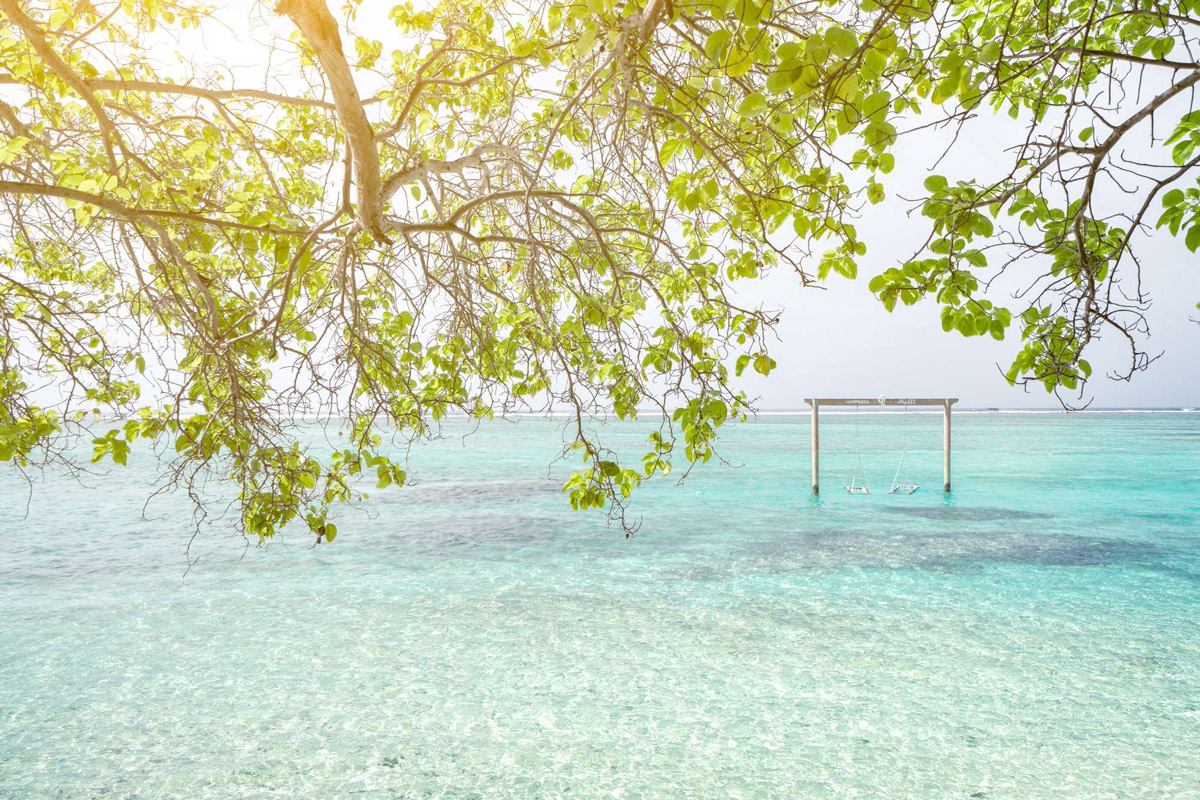 Source: Clubmed
While flyboarding and a trapeze experience can be defined as unique experiences, Club Med Kani has more to offer. Set for the seas with other guests on a twin-hulled Catamaran and explore the wonders of Maldives' waters. Snap Insta-worthy photos of some of the most beautiful views on Earth. Or, tap into your inner child and swing to your heart's content on their overwater swing. Soak in the idyllic setting, soothing sea breeze and the comforting presence of your partner as you swing over crystal clear waters.
Unlimited Photo Opportunities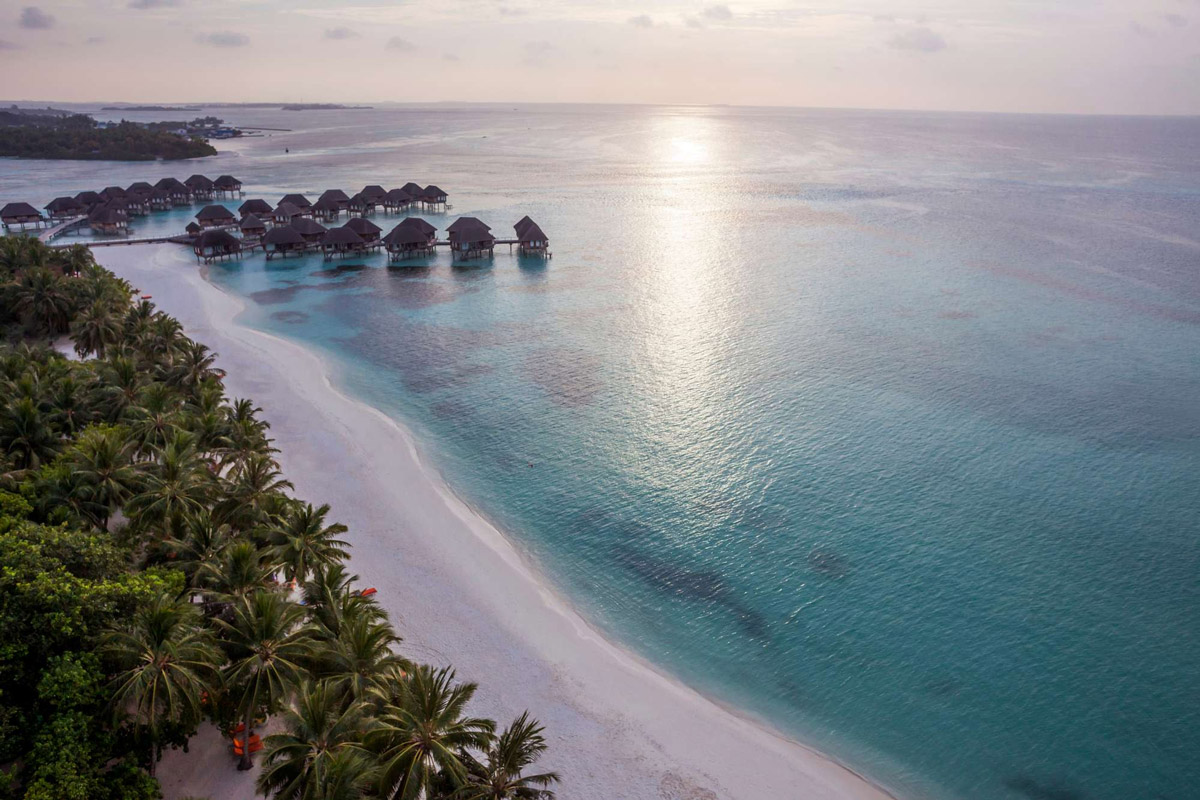 Source: Clubmed
With a beauty like none other, Maldives has an abundance of stunning and picturesque views. Celebrate the beginning of your new adventure with unobstructed panoramic views from overwater suites and the tranquil bliss of nature!
Make A Difference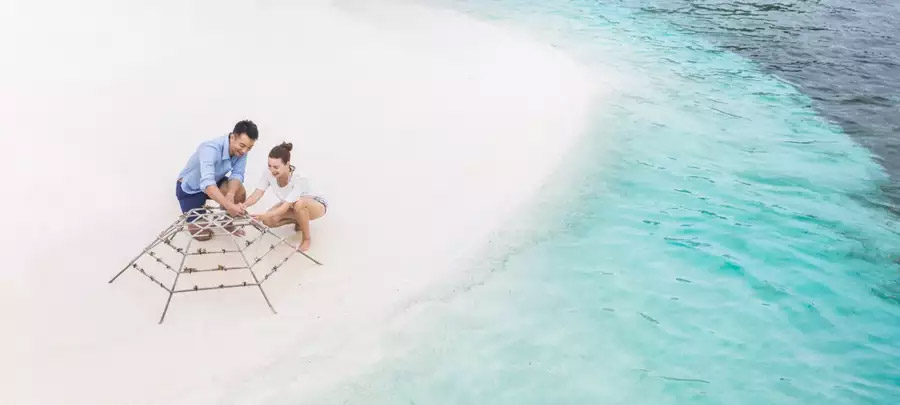 Source: Clubmed
Make a difference on your honeymoon with Club Med Kani's coral propagation. Leave behind a positive mark with your very own coral habitat, with the help of a marine biologist.
You can even monitor the evolution of your habitat by keeping up with photos posted on the dedicated platform. Additionally, embark on a snorkelling excursion like no other, that'll teach you the importance of these beauties and preservation techniques.
Pamper and Heal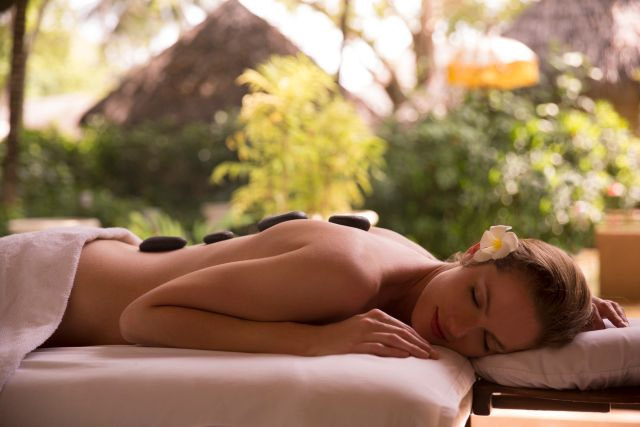 Source: voyagertraveldirect
Pamper your body and soul with a healing spa session that will see to bodily aches as well as to body imbalances. Unlike most spas, the Mandara spa also adopts ayurvedic treatments that will detoxify your body, de-stress the mind and body and improve mental clarity, among others.
In addition to their spa sessions, Mandara Spa at Club Med Kani also organises themed programmes every quarter. These themed sessions will be graced by visiting practitioners, each expert in their own field. The next themed session—All About Balance—will be held from 22 to 29 October 2018, led by Ber Raeymakers - a certified mindfulness trainer for adults and children.
This honeymoon haven will leave you feeling like a new person from the inside out. Pamper your senses at Club Med Kani, before embarking on your next chapter in life. Stand a chance to win a trip to the Maldives! Simply share what your marriage means to you and how you would spend your time at Club Med Kani. Giveaway ends on 30 September 2018!
*exclusive to Manta Lounge