Crazy Rich Asians: Tips to Having A Crazy Rich Wedding
2018-10-11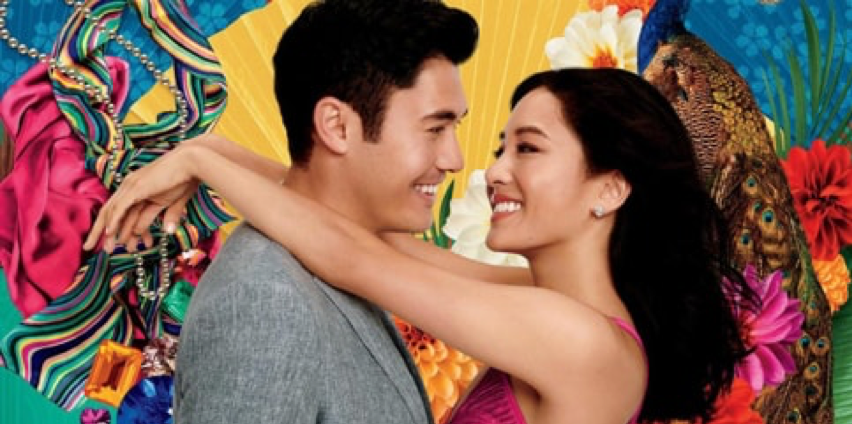 Source: BBC
The wedding scene in Crazy Rich Asians has been the subject of interest and awe (and maybe a little disbelief) ever since it was shown on the big screens. While most of us are aware that this particular wedding set-up is possible only in, well, the movies, it does not necessarily mean that you can't have something similar in your own wedding.
While you may not be marrying Nick Young, you can still incorporate certain aspects to have your own crazy rich wedding. Though you may not be able to dine under the lights of the Supertrees, here are five other crazy and rich elements to include in your wedding to give your guests a memorable time.
Ice Sculptures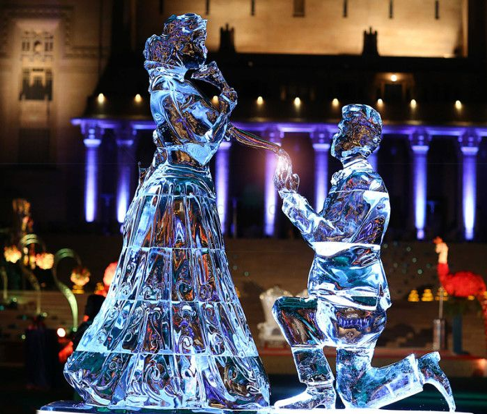 Source: wedmegood
Jazz up your wedding reception decoration with ice sculptures. Not only are these sculptures awe-inspiring, but they are also able to serve as a form of entertainment for your guests. You may choose to place customised sculptures for the sole purpose of beautifying your venue or opt for sculptures that are also able to double as a chiller for your alcohol and even certain food items. Though these sculptures may seem like it comes with a hefty price-tag, it may be much more affordable than it seems.
Champagne Fountain
Nothing spells class more than a champagne fountain. Invest in a fountain that continuously spouts the ever-favoured bubbly or sparkling wine, if you prefer. Similar to the ice sculptures, you may choose to place multiple miniature fountains around the venue or place a single large one in the centre or upfront. However, do note that if the fountain is not built for champagne, the drink may aerate and not be satisfactory for consumption.
Luxe Lounge Areas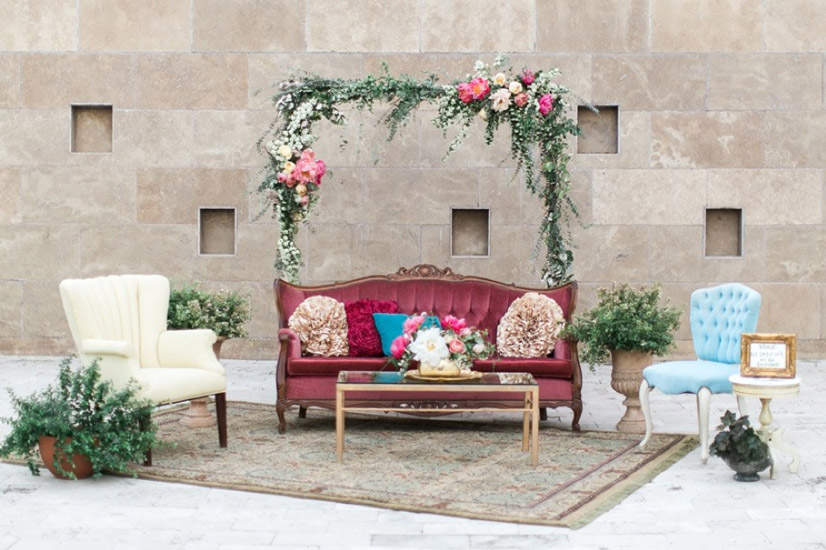 Source: Brides of North Texas
Is your wedding venue spacious? Include a lounge area for your guests to kick back and relax or take a break from the dancing. Dress up the area with sofas, rugs and ottomans that fit with the wedding theme. It will also make for a unique photo-taking zone. This is best for garden weddings or outdoor wedding venues.
March in Over Water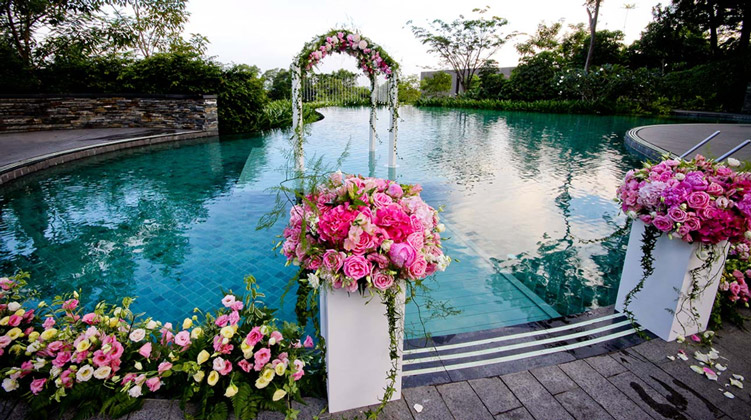 Source: Capella Hotels
Pull a scene straight out of the movie and walk on water during for your grand entrance. Unlike the movie, you will not literally be walking on water, but on a temporary stage or platform above water. If your spouse and you are planning to exchange vows at the poolside, check with your venue on the possibility of constructing a platform or walkway in the pool. However, do be prepared to shell out a sizeable amount to oversee this, if your venue gives the green-light. Otherwise, wedding hotel venues like Capella Singapore, also offers a "Walk on Water" wedding package as well.
Floral Chandeliers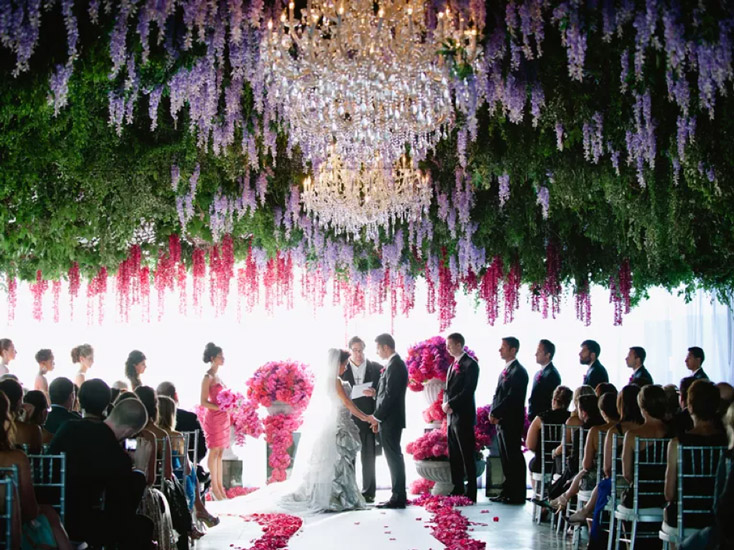 Source: The Knot
Instead of lining the aisle with lush greenery and flowers, allow them to truly shine by opting to have them hang around your wedding venue. Consider flowers that are able to look elegant as it hangs like orchids, wisterias, or roses. When coupled with greenery, the ceiling of your venue will mirror an enchanted garden.