Romance & Magic - A Honeymoon to Remember
2018-06-14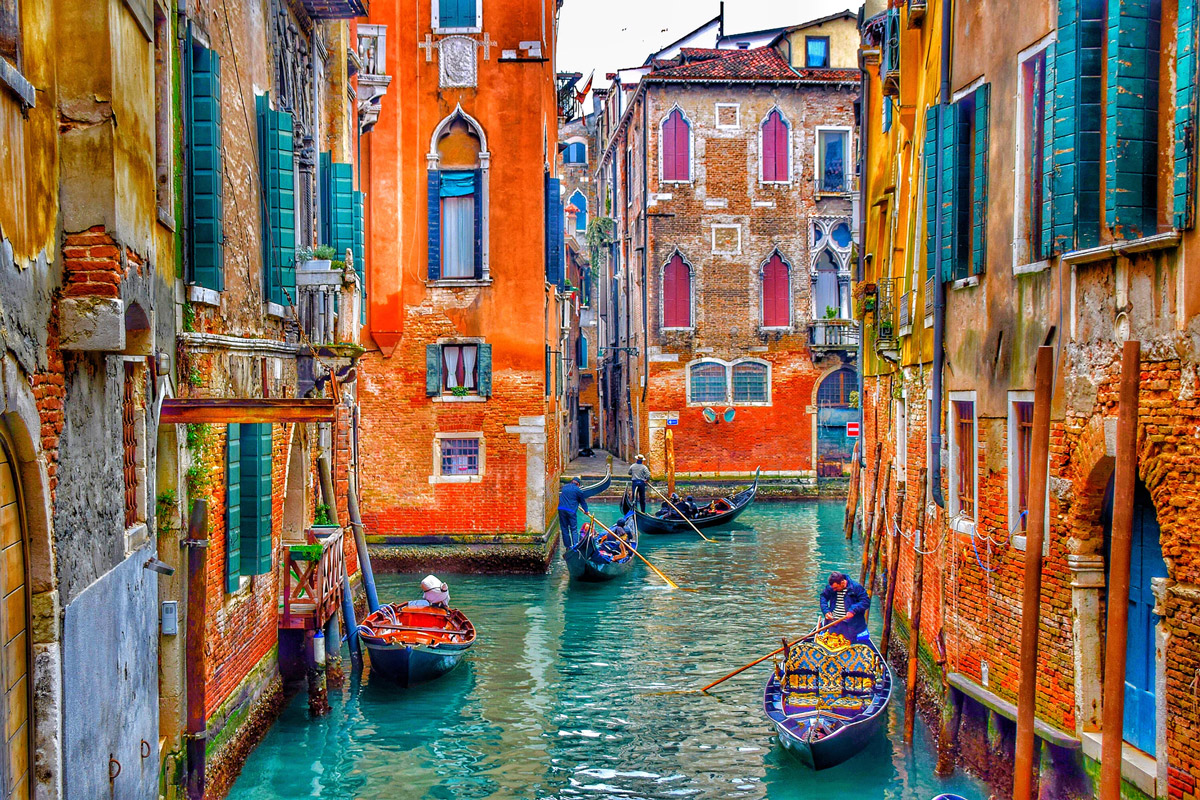 Is having your honeymoon in Europe the cherry on top your dream wedding experience? But, does the thought of planning for an extended trip on top of wedding preparation send you in a panic?
Save yourself the time, stress and headaches by choosing the Insight route.
Travelling with Insight Vacations removes the bulk of planning off your shoulders, allowing you to fully focus on your wedding details. Having been in the industry for about 40 years, Insight Vacations is known for providing in-depth tours that explore areas beyond the typical landmarks, with unique experiences that show you to a whole new side of Europe. Perfect for first-timers and seasoned travellers.
Additionally, travelling with Insight Vacations offers you these perks!
Insight Experiences
Every trip is planned to ensure that your time in Europe is spent memorably without overwhelming your senses. Apart from visiting the typical tourist sights, you'll also get to experience Europe like a local, with the locals. Some experiences include meeting a genuine gondolier in Venice, afternoon tea in a Castle in Scotland and tea in a traditional Moroccan home, to name a few.
Deliciously Authentic Dining
Authenticity is the name of the game for Insight Vacations. Instead of standard meals, explore and experience meals like the locals. Experiences like farm-to-table, dine-at-home and Eatwith provide real opportunities for you to mingle with the locals over meals sometimes prepared by the locals themselves. Additionally, take the chance to learn the steps behind these dishes for yourself with an expert chef.
Travel and Stay in Style
Other than giving you the best of Europe, as an Insight traveller, your comfort is of utmost importance as well. Sightsee the country in luxury coaches and unwind in classic and elegant hotels.
That being said, you might even consider your hotel stay part of your experience as European hotels vary in many ways as compared to the ones we're used to. With its rich history and iconic structures, you'll have the opportunity to appreciate the old and vintage.
Seamless, stress-free travel
Honeymoon without a worry. As an Insight traveller, all bases will be covered, from transport to safety and even to baggage handling. All you'll have to do is soak in the sights, sounds and sharing by local experts.
Smaller Group Camaraderie
In hopes that your trip fully suits your needs and wants, Insight Vacations has categorised their itineraries into four segments, Country Roads, Discovery Journey, Easy Pace and Regional Journey, to cater to your unique style. This way, you'll also meet like-minded travellers.
Usually limited to a maximum size of 40, a smaller group equals more time with local experts and exploring the sights with like-minded companions that might just become lifelong friends.

Source: Insight Vacations
Each travel style consists of various itineraries with unique highlights such as VIP access to the Vatican Museum (Highlights of Europe - Summer 2018), an exploration through Pompeii with a local expert (Country Roads of Puglia & The Neapolitan Riviera) and scenic drives through Ireland (Focus on Ireland).
An experience like no other, your honeymoon will be a seamless and stress-free journey around one of the most romantic and beautiful continent with the love of your life. Begin your magical journey with Insight Vacations today.
For more information and details on the various itineraries, please contact Insight Vacations at info@insightvacations.com.sg or call +65 6922 5950.