The Brightest, Ultimate Diamond for Your Engagement Ring at Love & Co.
2019-12-31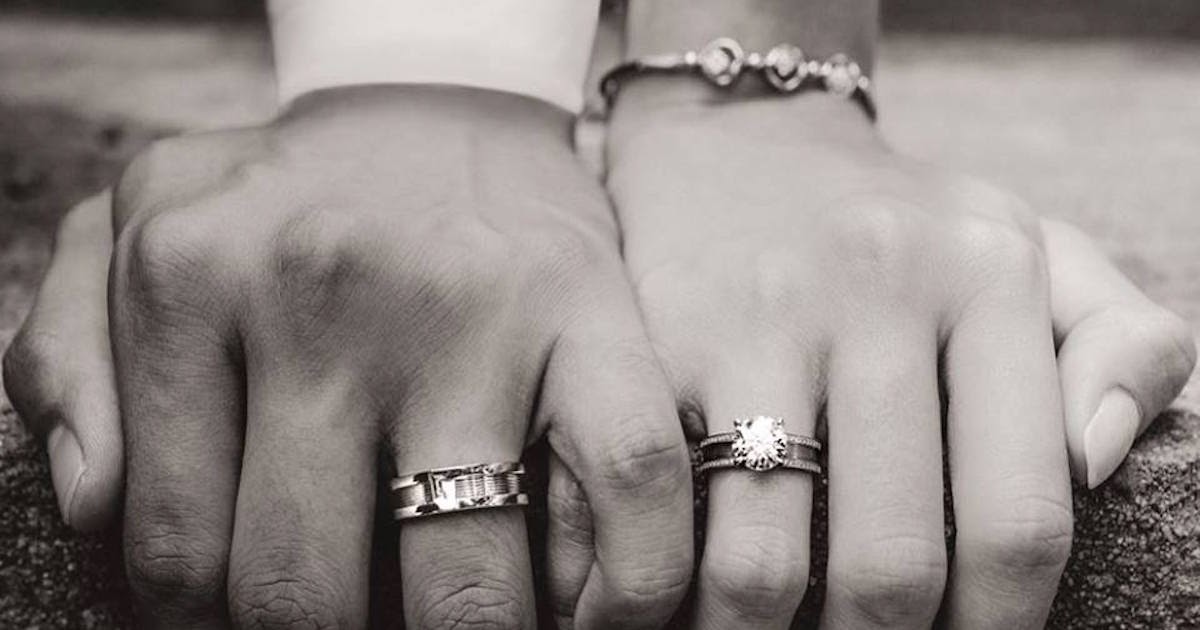 Iconic Lovemarque diamonds that go beyond the 4Cs
Size matters, but not all the time when you're shopping for a diamond engagement ring. There's the 4Cs to fulfil, and in order to become the holy grail of all blings, you need to look for a gem that goes beyond that with a blinding light performance – like Love & Co.'s Lovemarque diamond.
The Lovemarque diamond is your Diamond of Love. Besides perfectly symbolising relationships and everlasting love with its transformation from a rough diamond to a rare, radiant beauty, the Lovemarque diamond is sure to win the hearts of your sweetheart and her family and friends because of these qualities:
Ultimate light performance & the 4Cs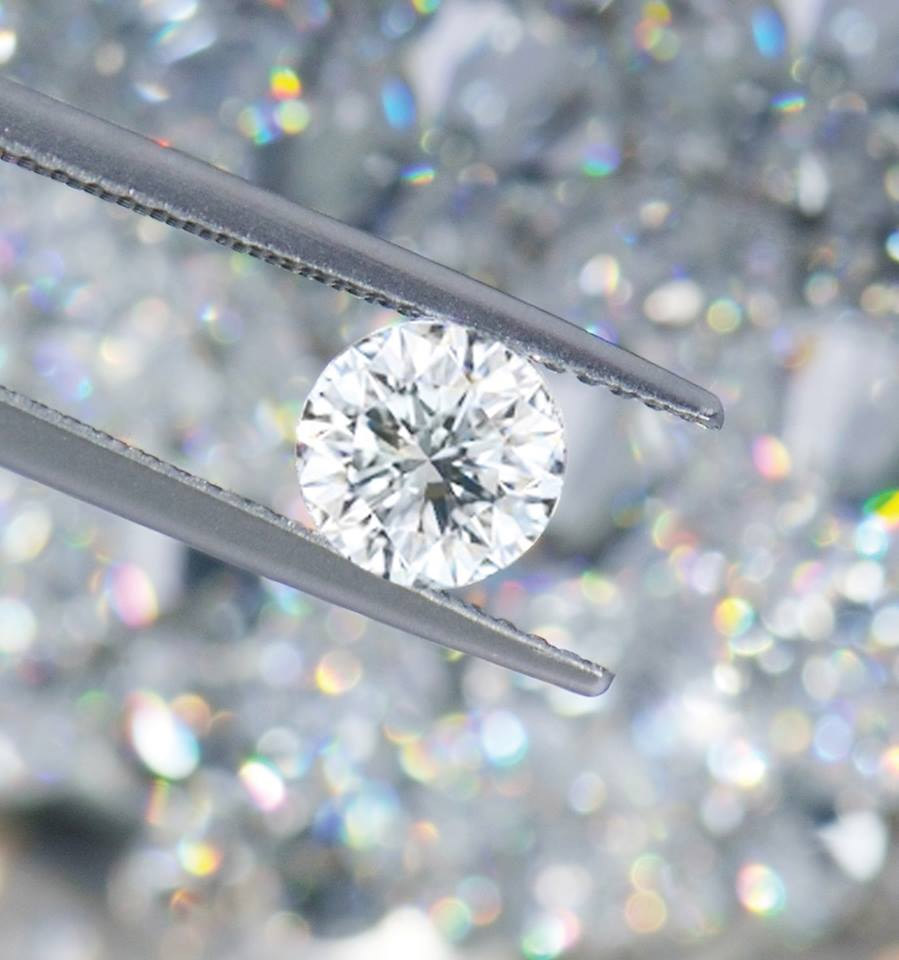 Source: Love & Co.
Most would know that diamonds are graded according to the 4Cs – Carat, Colour, Clarity, and Cut. Ideally, the "best" diamond would be a rock that's as large as possible, have little to no impurities such that it appears colourless to the naked eye, and shine with a breathtaking brilliance at every angle.
For this, Love & Co.'s Lovemarque diamonds undergo a stringent grading process to obtain certification by the De Beers Group Industry Services – the world's leading diamond company with over 130 years of experience in diamond expertise.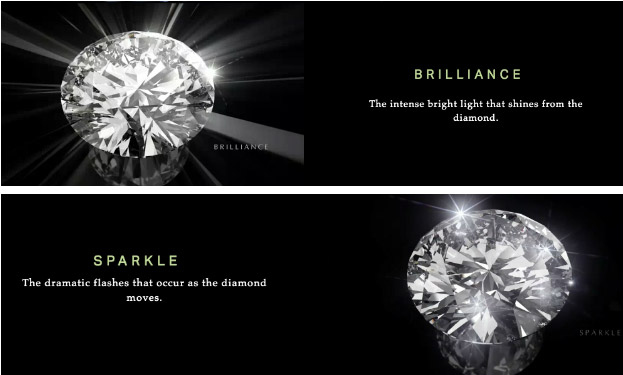 The parameters of light performance, Brilliance and Sparkle.
Source: Love & Co.
On top of that, every Lovemarque diamond also has to attain the highest grade, Ultimate, in all 4 parameters of light performance – Brilliance, Sparkle, Fire, and Light Symmetry.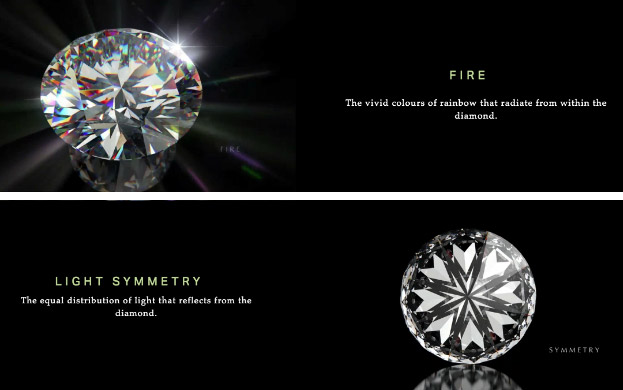 The parameters of light performance, Fire and Light Symmetry.
Source: Love & Co.
Graded and certified by Sarine Technologies, an internationally recognised company that specialises in grading the light performance of diamonds, this means that Lovemarque diamonds turn into a spectacular glittering show of light under different lighting conditions!
Rose Hallmark exclusivity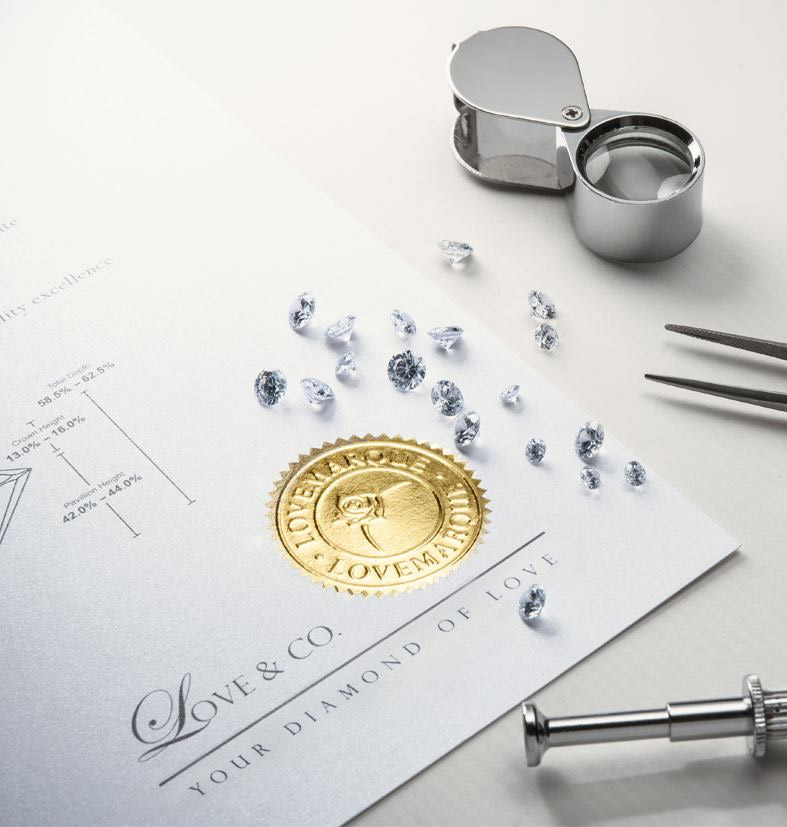 Source: Love & Co.
In addition to the rarity of its quality, the Lovemarque diamond bears a unique proprietary ROSE Hallmark on the table of the diamond, representing eternal love. Delicately inscribed with IIDGR's proprietary inscription technology, roses are the ultimate symbol of romance, so use this immortalised beauty to help you earn extra brownie points with your loved one!
It also acts as a dual certification by representing Love & Co.'s 50 Promises of Quality, in which every diamond is checked at multiple points to ensure that it is truly befitting of your proposal.
Responsibly sourced & exquisitely crafted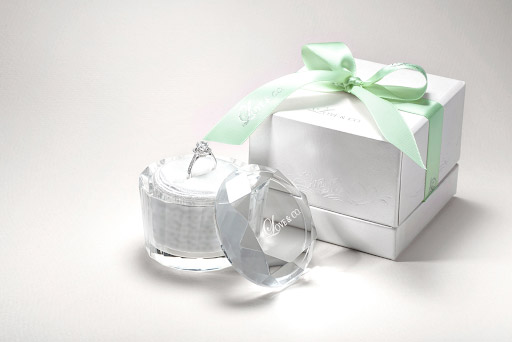 Plus, Love & Co.'s Lovemarque diamonds adhere to the Kimberly Process, which ensures that shipments of rough diamonds are 'conflict-free'. This makes it the perfect diamond for ladies who are environmentally-conscious and an advocate of human rights.
Each diamond is also meticulously cut by master craftsmen to boast 57 facets and 8 beautifully symmetrical hearts and arrows.
Beautiful ring designs & customisation services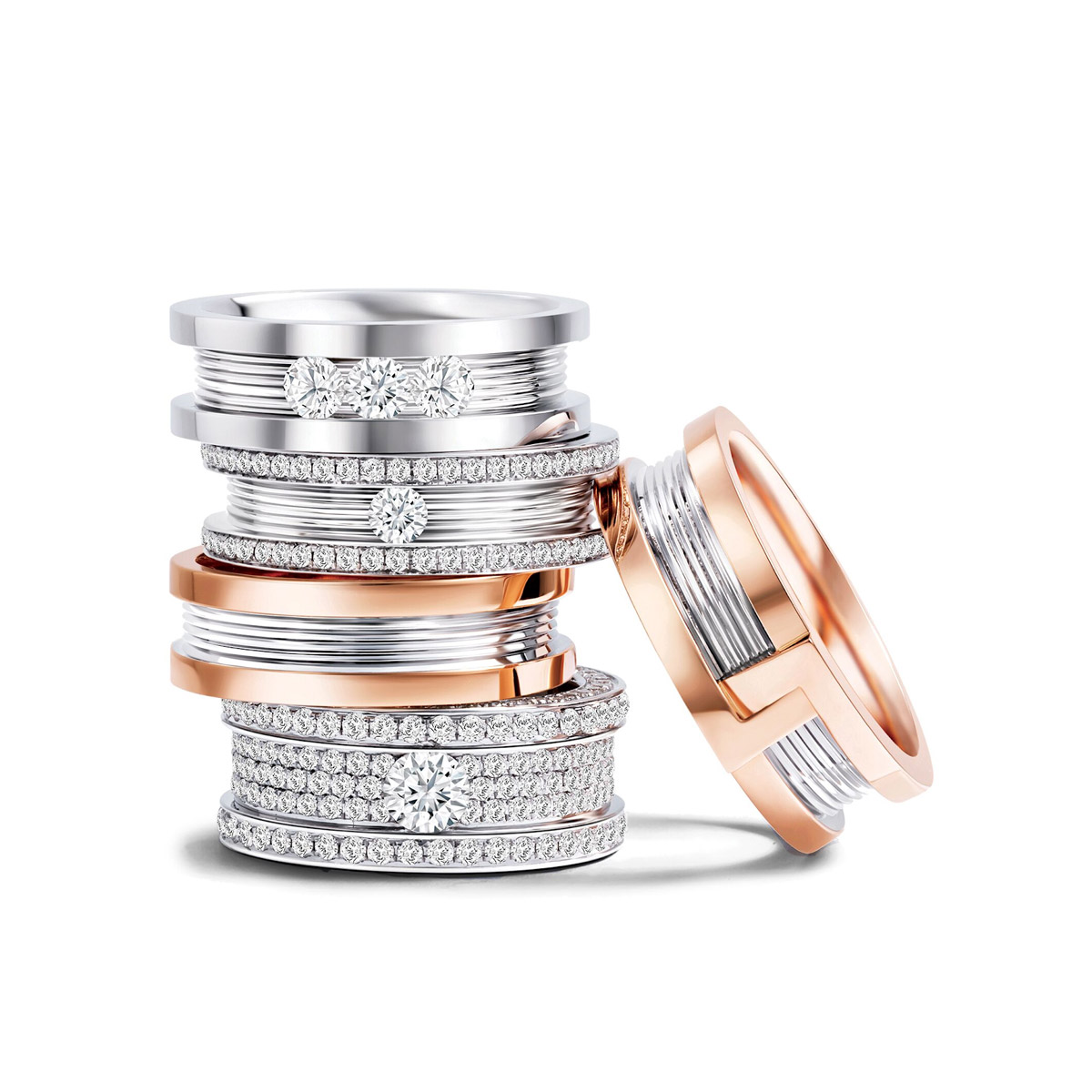 Inspired by the strength of a bolt and nut joined together, these LVC Promise wedding bands signify a resolute bond.
Source: Love & Co.
To cater to every bride-to-be, Love & Co. also has a variety of stunning engagement ring design collections. These include the LVC Promise, LVC Destiny, LVC Danse, LVC Love Journey, LVC Armor, and LVC Entwine, which can be shopped online here or at their stores, where their sales consultant will assist you with choosing the perfect ring for your partner.

If you wish to make the whole affair even more romantic and meaningful, you can try out the LVC Diamond Concierge, where you can craft a ring that tells your love story. A bespoke service worth the experience, you can physically piece components together to build your perfect customised ring on the spot. With over 30,000 design combinations to choose from, you will be guided throughout the selection process too, to tailor the perfect emblem of your love story.
If you are buying off the rack, you can personalise your ring by engraving a secret message, special date, or even your thumbprints and snapshots! Besides that, Love & Co. has a customised Promise Vow for couples to fill in and exchange their vows as well.
Pick the right diamond ring with Love & Co.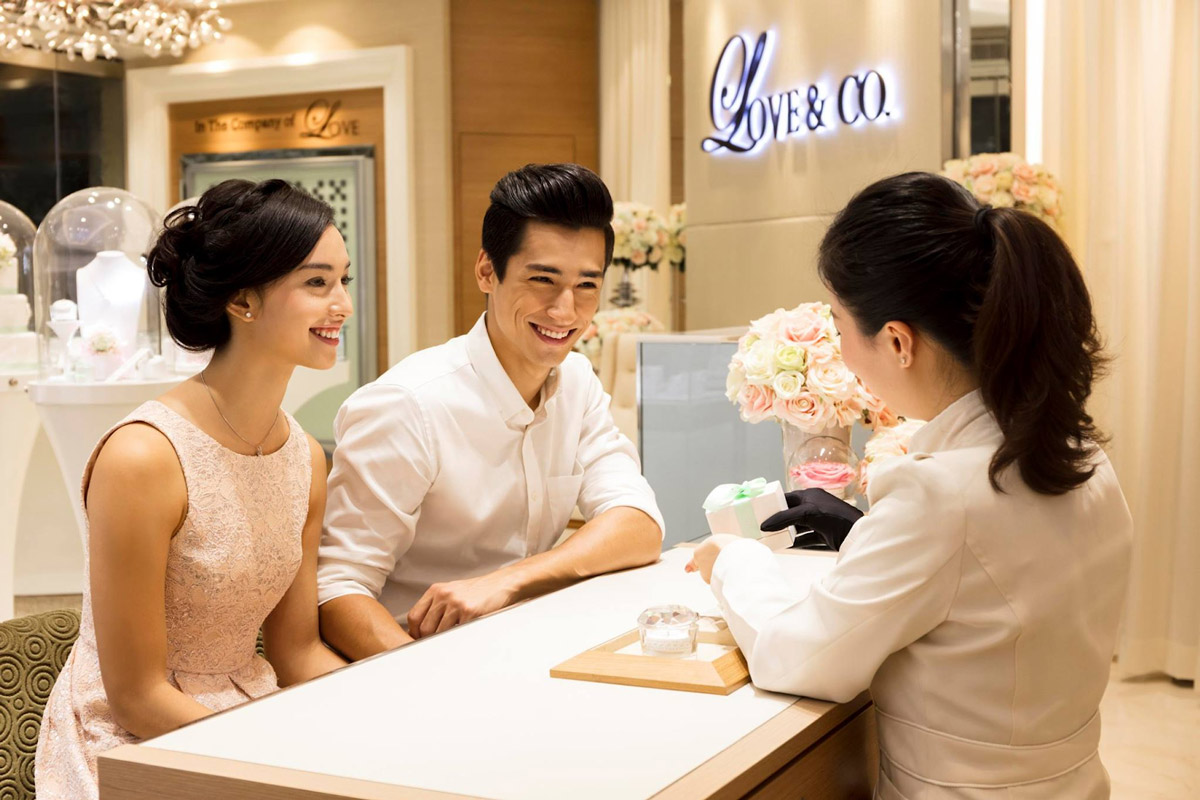 Source: Love & Co.
Whether you're searching for an engagement ring or simply shopping for an anniversary gift, Love & Co.'s passionate and knowledgeable jewellery specialists will be there to assist you in finding that perfect piece for your special someone. For a personalised bespoke consultation, you can book an appointment at any of their showrooms and a specialist will be there to assist you.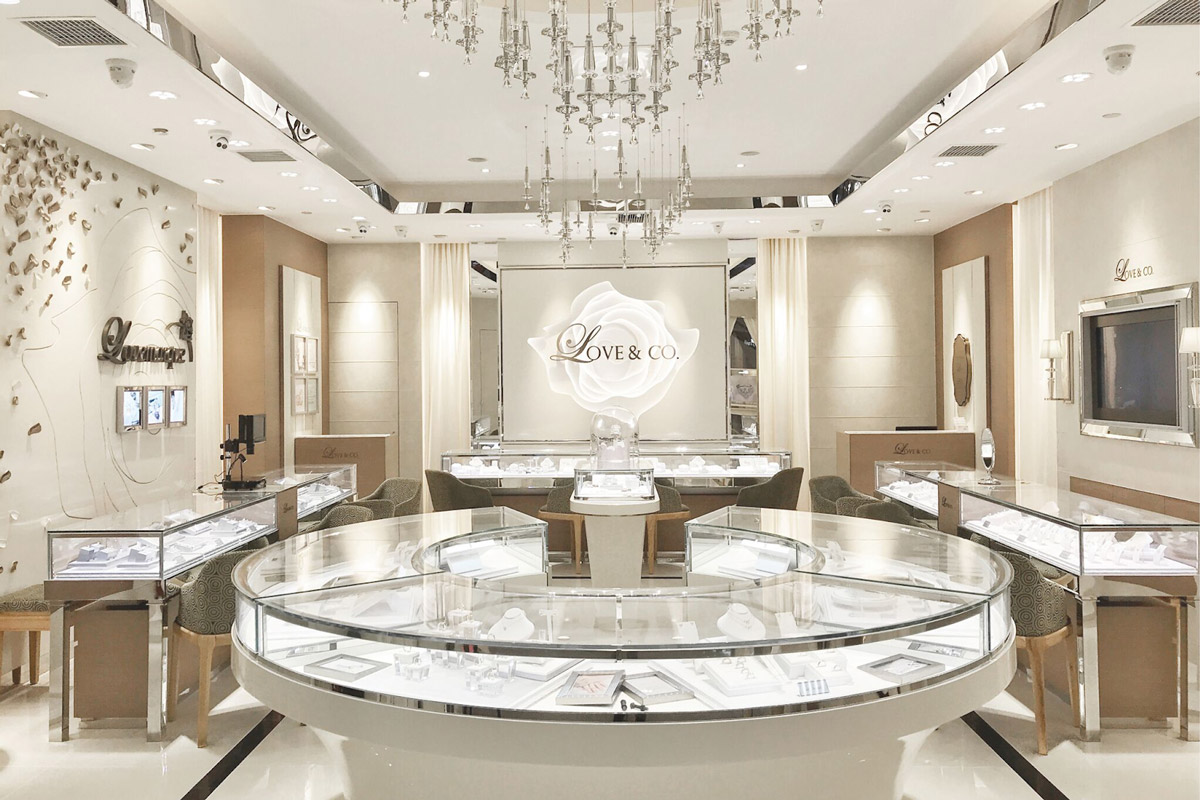 Source: Love & Co.
This article was written in collaboration with Love & Co.
*Terms and conditions apply.
Love & Co Pte Ltd

Rating:

Address:

7 Changi Business Park Vista #01-01, Singapore 486042

Phone:

6812 2800