The Perfect Ring for the Perfect Proposal: 7 Gemstone Engagement Ring Inspirations
2019-09-09

Get a ring that represents your special love story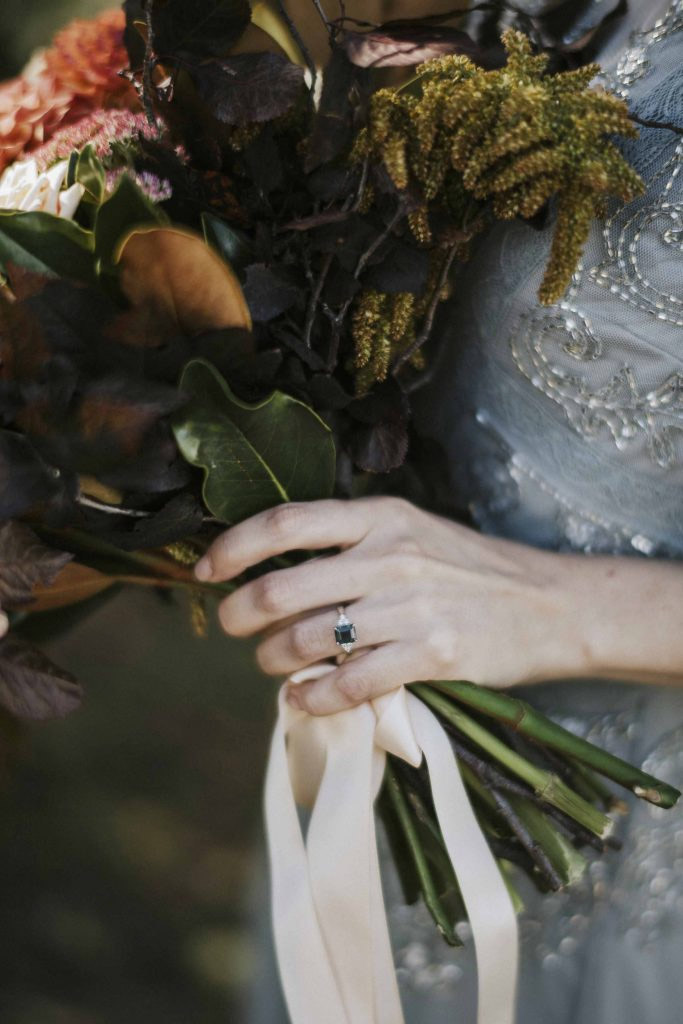 It's not easy to find someone you want to spend the rest of your life with. If you've already found your one-in-a-million gem, the best thing you can do is to propose to her with an equally rare gemstone to showcase just how special and treasured she is.
Even rarer than the conventional diamond and full of unique character and meanings, these dazzling stones can even be customised into a one-of-a-kind ring to tell the special love story between the two of you. For some real-life gemstone engagement ring inspirations, read on!
1. Tourmaline
The birthstone for those born in the month of October, tourmaline gemstones come in a wide range of colours. From colourless ones to reds, pinks, blues, and greens, the shade depends on the chemical composition in the tourmaline.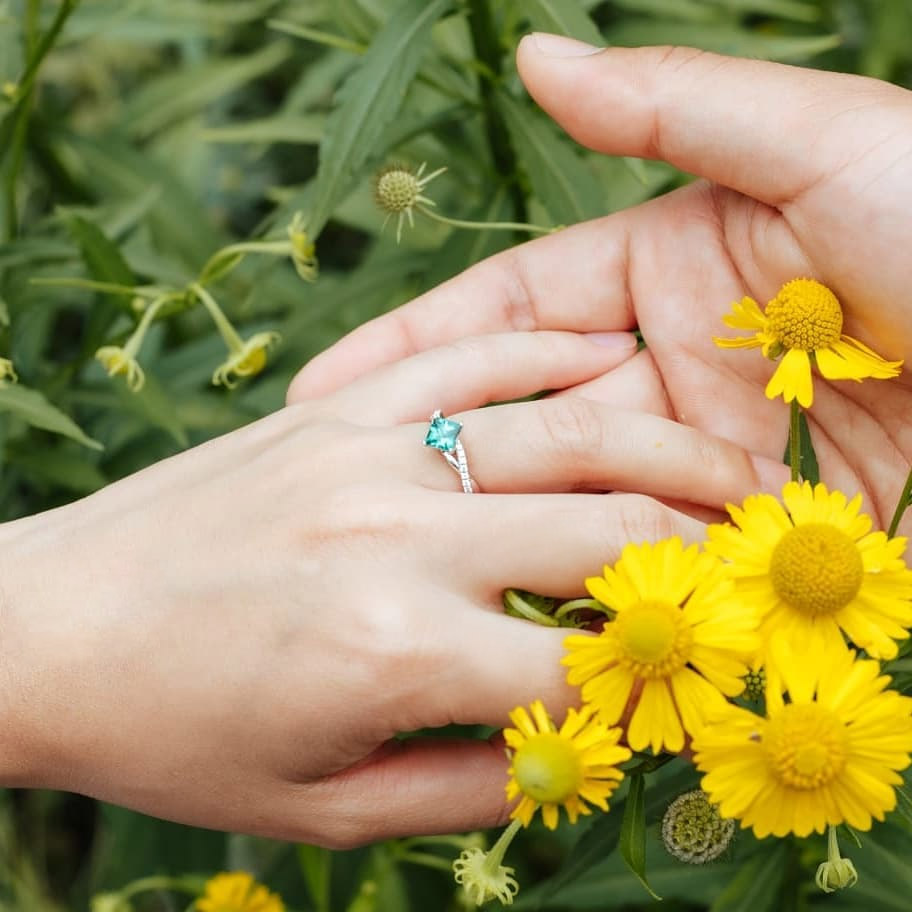 Featuring a princess cut-shape tourmaline with a mesmerising hue that resembles clear lagoon waters on a quiet island, this Lagoon Tourmaline Proposal Ring is flanked with sparkling round diamonds on twisted bands. Perfect for a dignified lady who always carries herself with grace and poise!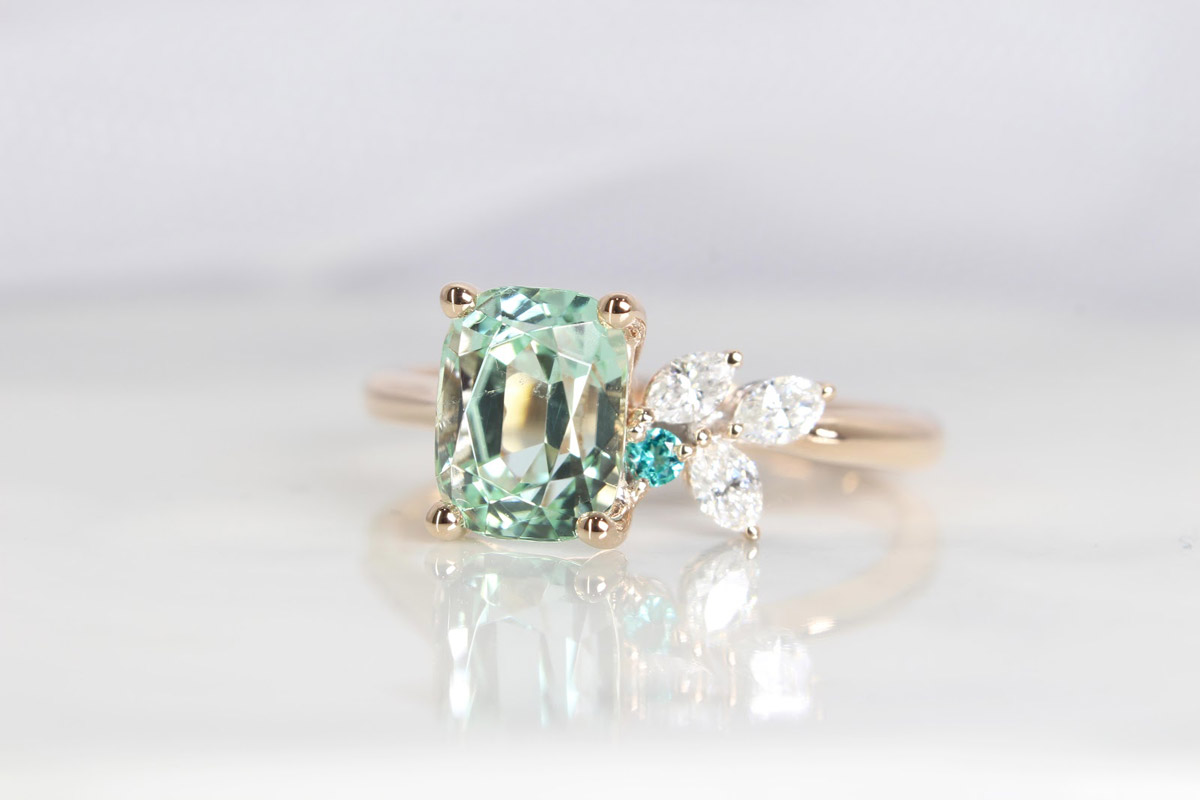 A timeless classic that's chic yet whimsically romantic, this Green Tourmaline Cluster Ring features a brilliant central mint tourmaline set with marquise diamonds and a strikingly vivid Brazil Paraiba gem, which is one of the rarest gemstones on Earth. Crafted in rose gold to further complement the overall cluster design and balance the coolness of the gems, this meticulously designed and well-balanced ring is a poetic match for the amazing partner who is the complete package.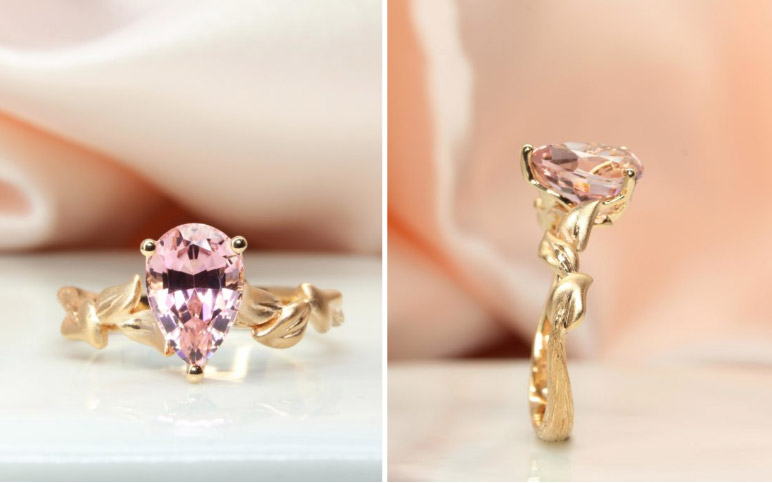 Perfect for feminine sweethearts who love all things pink and floral, this whimsical Pink Tourmaline Wedding Ring looks like a beautiful single-stemmed flower when viewed from the side. Reminiscent of the enchanted rose in Beauty and the Beast, the ring consists of a pear-shaped pink tourmaline gemstone held by bands crafted to look like branches and delicate leaves.
2. Paraiba Tourmalines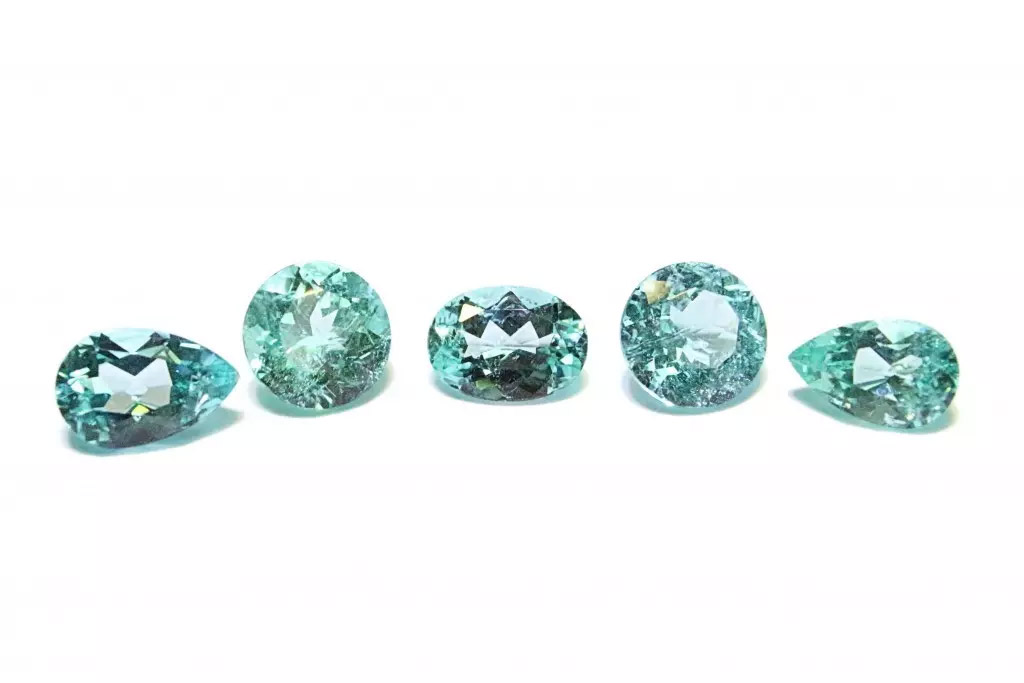 Known for their signature electric-neon colour and brilliance, Paraiba tourmalines are one of the rarest gemstones in the world. Befitting of a kindred spirit, these gemstones can only be found in tiny veins that are as fine as pencils and require a very intensive and manual method of mining.
Many Paraiba tourmalines comes with natural inclusions, but the cream of the crop with good clarity can be found in Brazil – as such, a Brazil Paraiba tourmaline with good clarity and electric-neon colour can easily be priced higher than a diamond, and only one is mined for every 10,000 diamonds.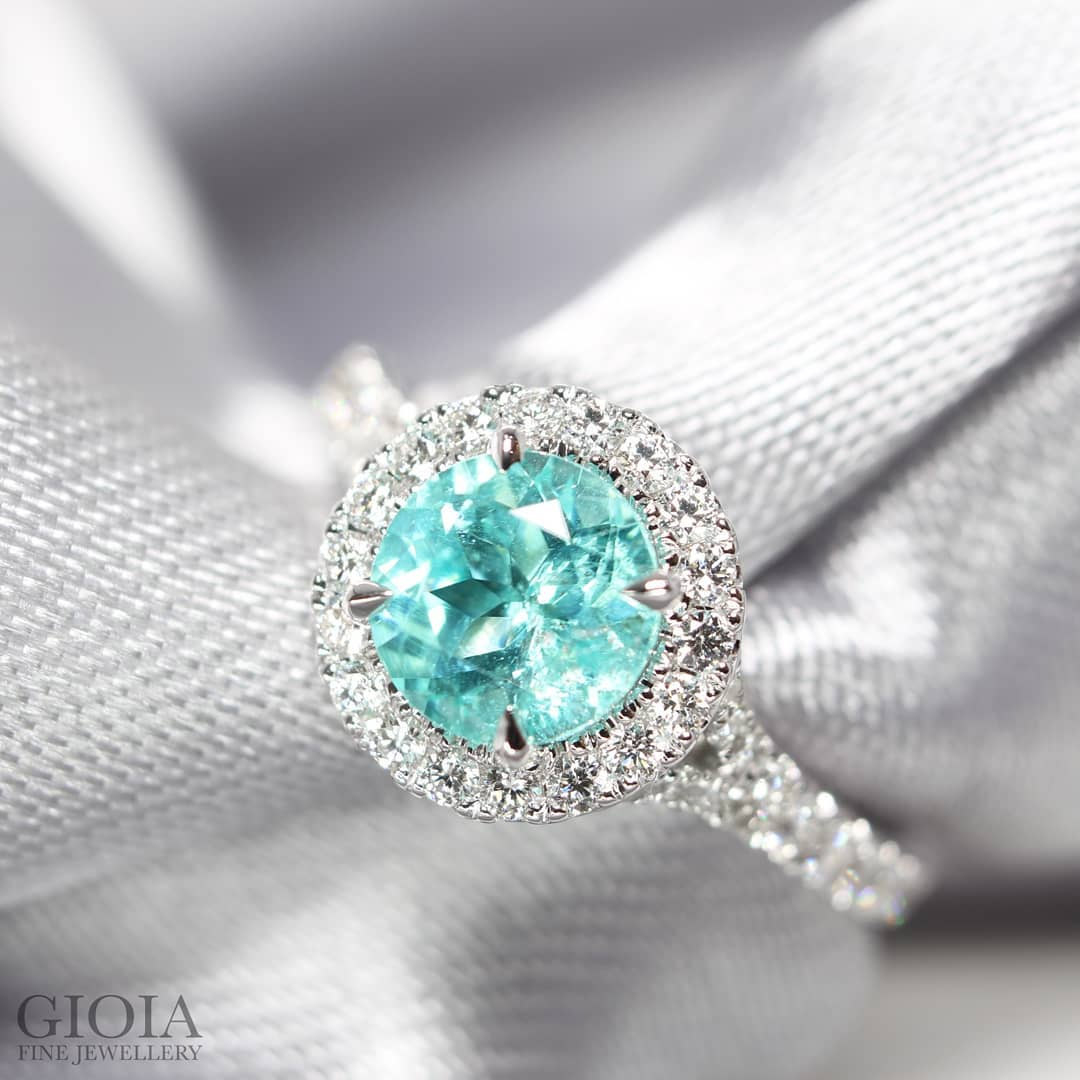 Let the stunning love of your life know how much she electrifies you with a bold and eye-catching Paraiba gemstone! Designed to turn heads, this enthralling Paraiba Halo Ring consists of a halo of sparkling white diamonds around a scintillating Paraiba stone, and it will not only add a splash of colour to her outfits, but also make for a gorgeous fashion statement.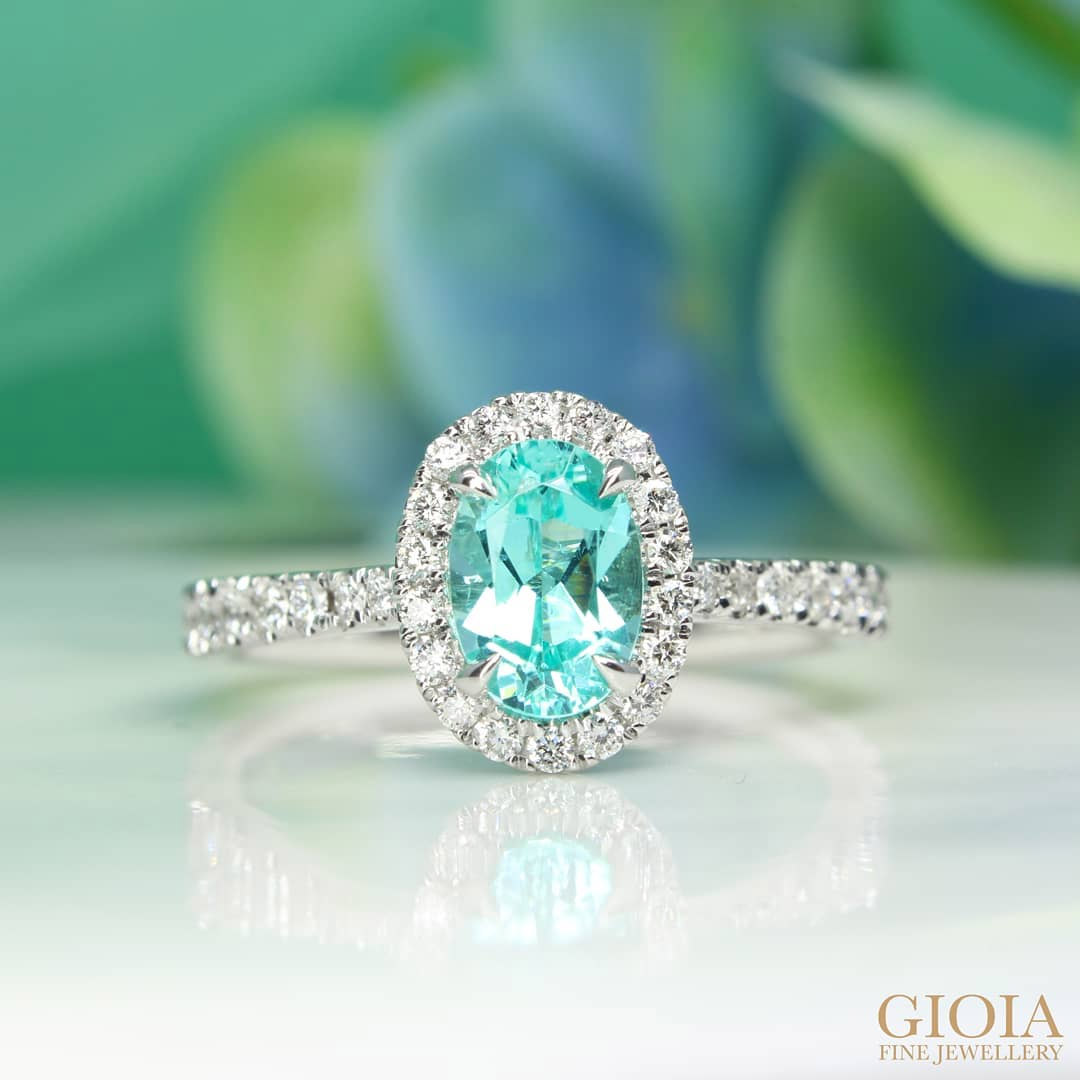 Perfect for the girly girlfriends, the Paraiba Tourmalines Halo Diamond Ring's flirty and whimsical shade of mint blue is a match made in heaven with its vintage-inspired diamond-pave ring setting design. It's blinding in every single way, just like the apple of your eye.
3. Tanzanite
A spellbinding combination of royal blue and violet hues, the tanzanite is a dark and bold beauty. First discovered in Tanzania in 1967, it was named 'Tanzanite' by Tiffany & Co, and has captured the hearts of many ever since.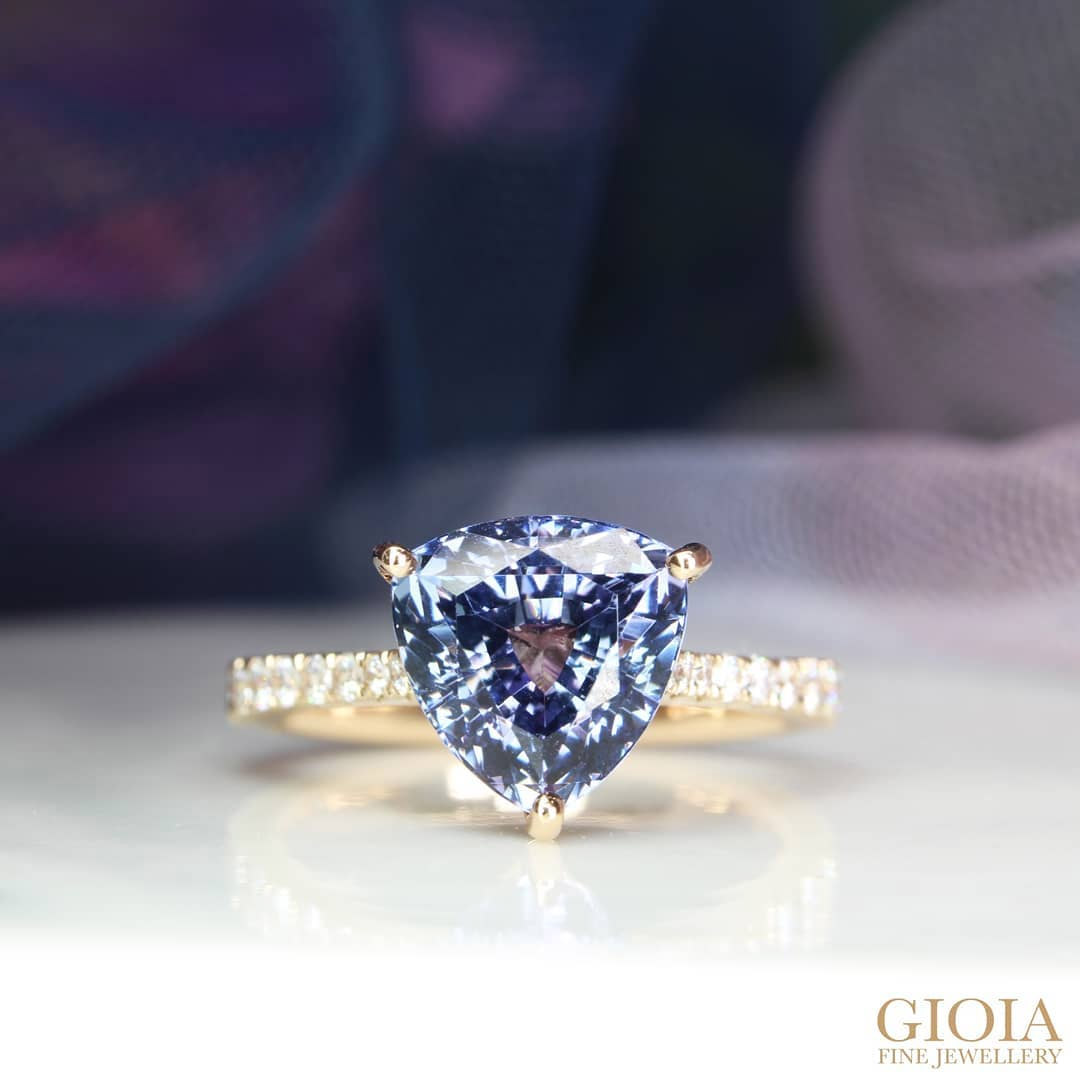 Great for couples who got together in December, encapsulate your partner's allure with the Trilliant Tanzanite Proposal Ring, which features an unheated trilliant-shaped tanzanite in a mesmerising bluish-violet and grey shade.
Not only is the tanzanite is the gemstone for December, it also symbolises a new life, positivity, and energy, which makes for a very apt message!
4. Spinel
Recognised for their exceptional brilliance and durability comparable to that of a diamond, spinels have often been mistaken for sapphires and rubies because of how vivid and rich their colours are.
However, unlike rubies and sapphires which are doubly refractive, spinel gemstones are singly refractive just like diamonds. This makes spinels highly symmetrical, which gives them their hardness and sparkling shine. They are also available in a wide range of beautiful colours, ranging from bright pinks to mysterious greys.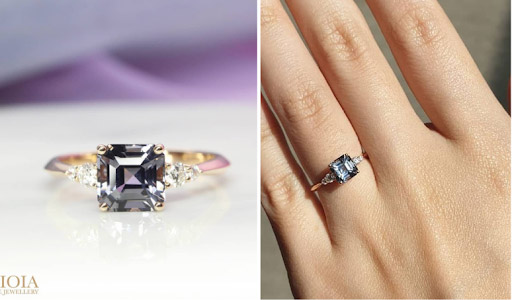 Perhaps black is your lady's favourite colour – in that case, an understated piece like this Bluish Grey Spinel Engagement Ring is a subtle beauty that is sure to charm her off her feet. Custom made to feature an emerald-cut spinel in a rare bluish-grey shade, the soft and gentle hues of this alluring ring is further highlighted by the surrounding diamonds and white gold band.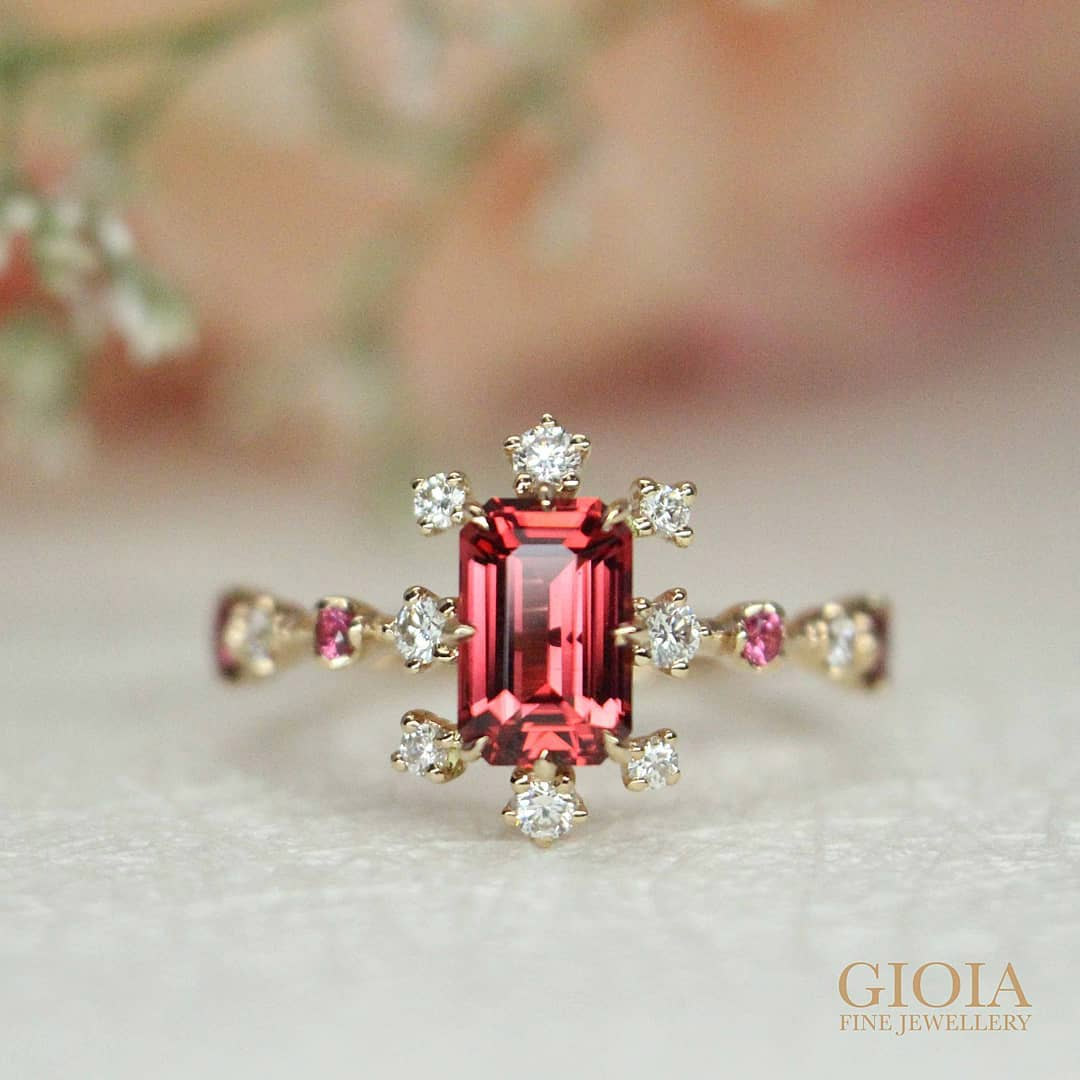 A ring fit for royalty, the Red Spinel Engagement Ring is sure to make your fiancee-to-be feel like a princess. With sparkling round diamonds positioned around a bold, fiery red spinel like a halo and an intricately handcrafted band that has pink spinels and diamonds on it, the captivating ring has not only a regal feel but also a vintage look to it.
5. Ruby
Rubies have always been a timeless classic, with its strong, rich red hue being an unwavering symbol of love and passion in both vintage and modern jewellery. Currently, rubies sourced from Myanmar are considered extremely rare and valuable due to their low supplies, and an unheated Pigeon Blood Ruby – the rarest of all rubies with a highly-saturated colour and red fluorescence – can easily cost more than double the price of a ruby from Mozambique, which is the world's leading source of rubies.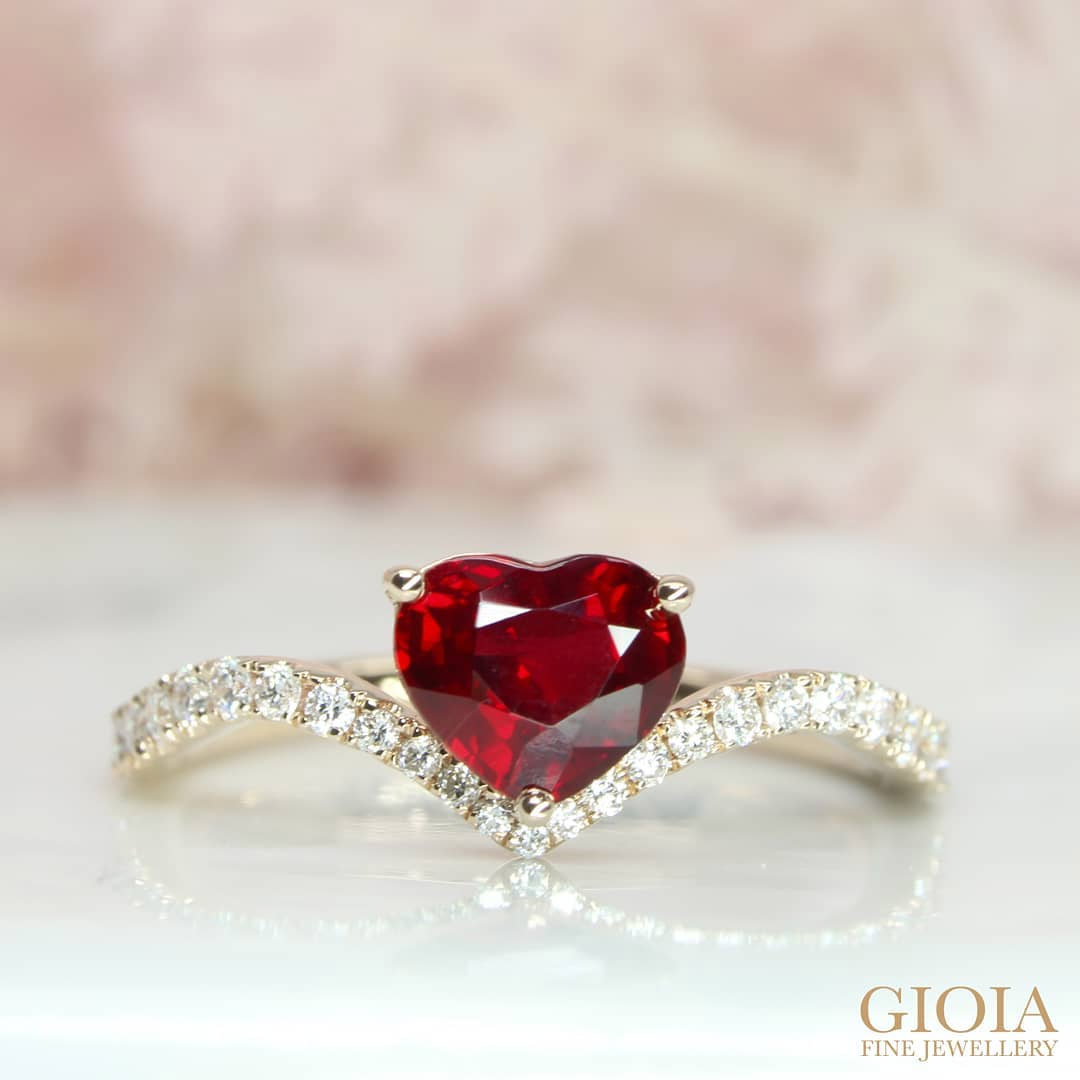 Romantic souls, put your 'heart' on the line literally by proposing to your darling with this Heart-Shape Ruby Engagement Ring! A dreamy and absolutely whimsical-looking ring that features an unheated pigeon blood ruby, you can even declare to her that it is a testament of how your heart now belongs to her in this lifetime.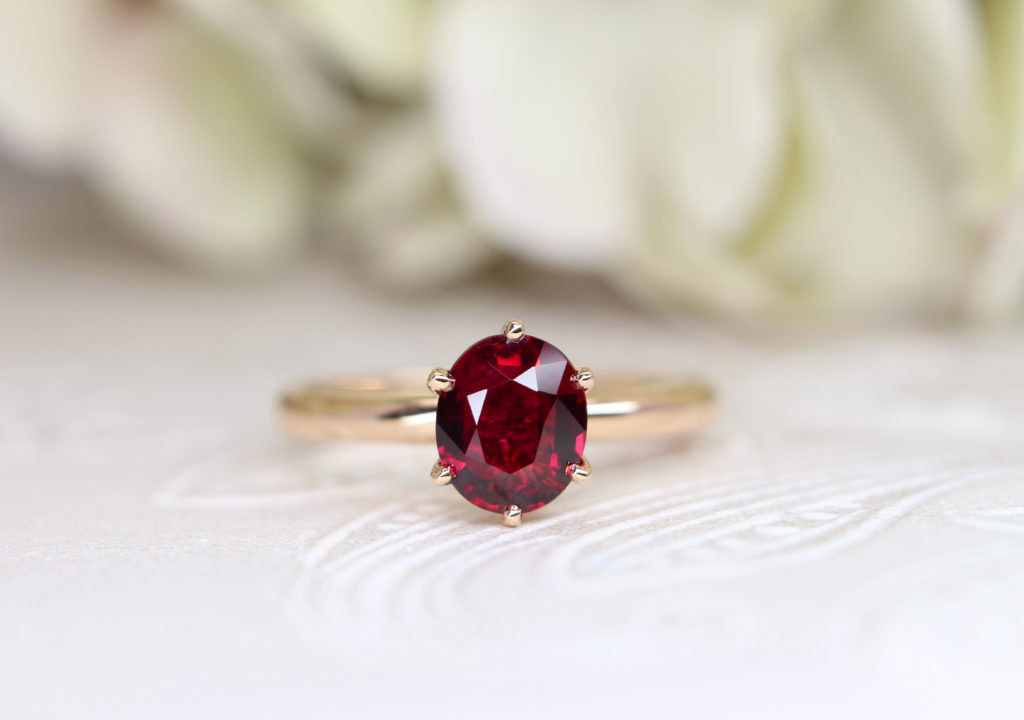 For the girl who embraces life with a fiery passion and unfaltering courage, this vibrant and eye-catching Unheated Ruby Ring in Rose Gold perfectly encapsulates that larger-than-life personality. Inspired by the shape of a marquise, the simple rose-gold band also gives the ring a minimalist elegance, making it a versatile statement piece that will go with any outfit.
6. Emerald
Emeralds, along with rubies and sapphires, form the 'Big Three' Jewels – coloured precious gemstones that can be sold at a higher price per carat than a diamond. While the royal green colour is its most famous hue, emeralds can also have slightly yellow or bluish-green variations.
It's also well known for its signature flat-topped 'emerald-cut', and oftentimes a ring to wear when you want to stand out in a crowd.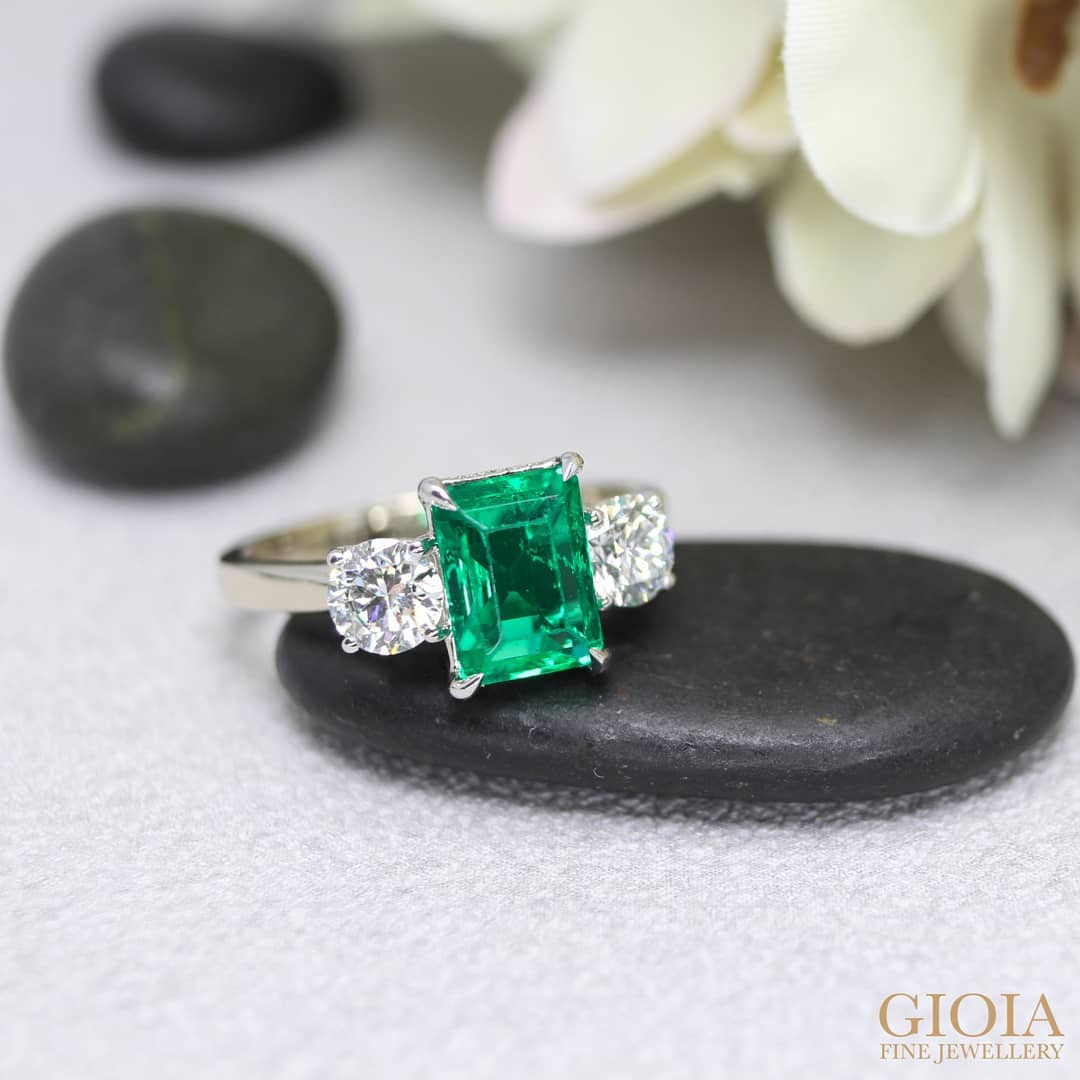 Also known as Queen Cleopatra's favourite gemstone, the luxurious-looking emerald has proven to be a timeless precious gem since the times of Ancient Egypt. If your partner is a confident wild child who loves something a bit more over-the-top, give her the attention she deserves everywhere she goes with this head-turner, an Emerald and Diamond Trilogy Ring.
7. Sapphire
A popular choice for an engagement ring – even Princess Diana and now Kate Middleton's ring was a sapphire – sapphires come in various shades of blue, from the crowd-favourite royal blue to the increasingly popular greenish-blue and bright turquoise gems.
Besides looking absolutely regal, blue is also the symbol of truth, loyalty, trust, peace, and spirituality, making it perfect to signify the soon-to-be marriage between two loving individuals!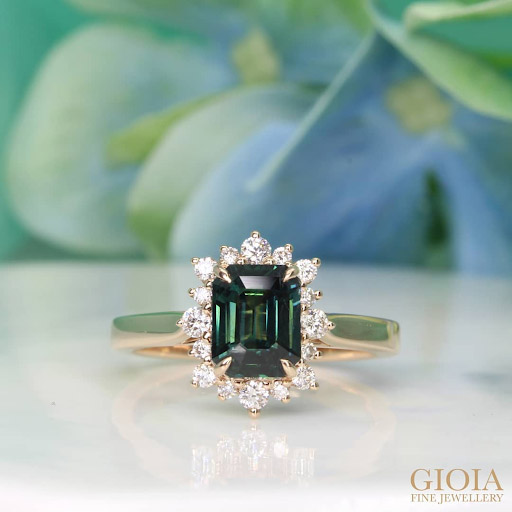 Resplendent and radiant, this Teal Sapphire Ring might seem like it features an emerald at first glance, but look closer and you'll realise that it's actually an unheated sapphire with an exquisite blend of green and blue. This adds an intriguing layer of beauty and mystery to this masterpiece – an ideal match for a complex and multifaceted lady.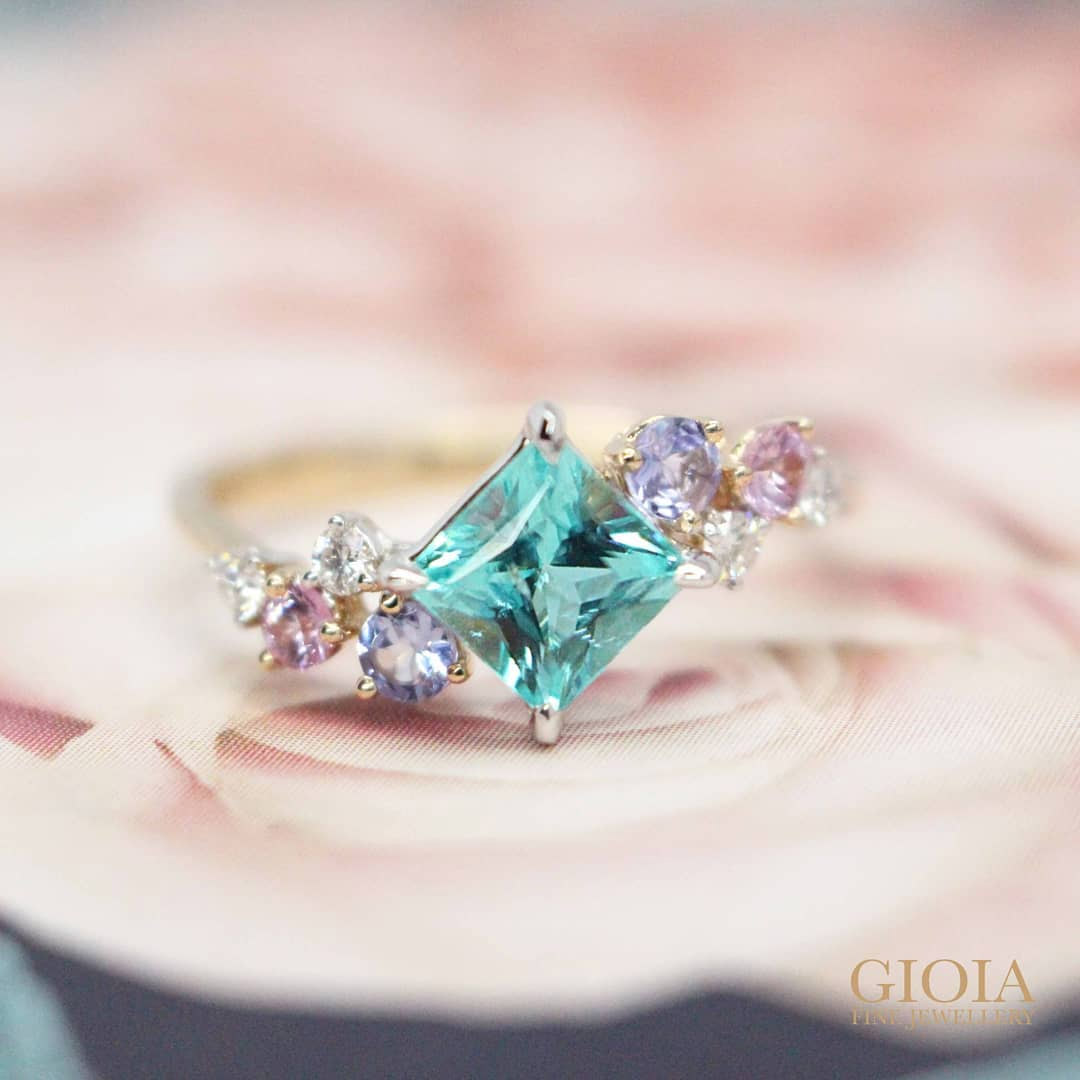 Exclusively designed to emanate elegance, passion, and affection, the Paraiba Sapphire Ring is suitable for those who hold the colour blue dear to their hearts. Whether it's an unforgettable picnic under a clear blue sky or your very first date by the beach, the dazzling Paraiba sapphire centrepiece makes your engagement ring a meaningful one.
As for the glittering diamonds and blue and pink sapphires, they add a splash of light pastels that jazz up her outfits both at work or on a date night out!
Customise your engagement ring at GIOIA Fine Jewellery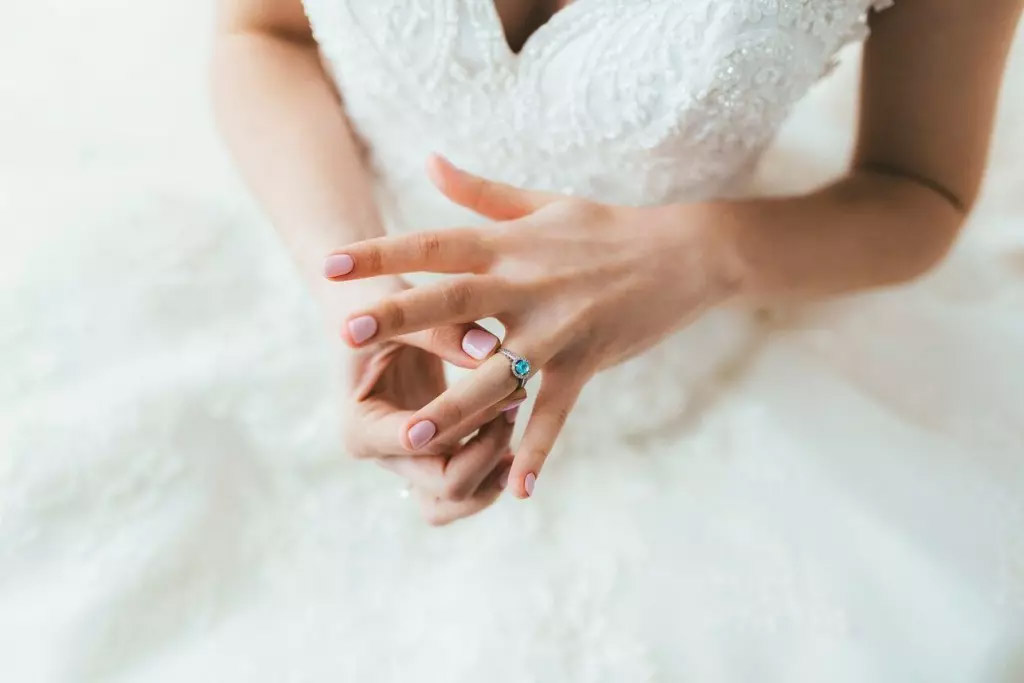 Specialising in bespoke jewellery and coloured gemstones, GIOIA Fine Jewellery is the place to go to if you're looking for a spellbinding, handcrafted ring that no one else has. In fact, all the stunning rings you've seen above were customised at GIOIA, and they were recently featured as one of Singapore Tatler Jewels & Time's top 10 jewellers!
Offering the finest quality gemstones – Ruby, Emerald, Sapphire, Spinel, Paraiba Tourmaline, and more – at affordable prices, these gems are sourced from all over the world and painstakingly handpicked by Cheryl, the founder of GIOIA and an experienced jewellery designer accredited by HRDAntwerp Institute of Gemology as a certified Diamond Grader.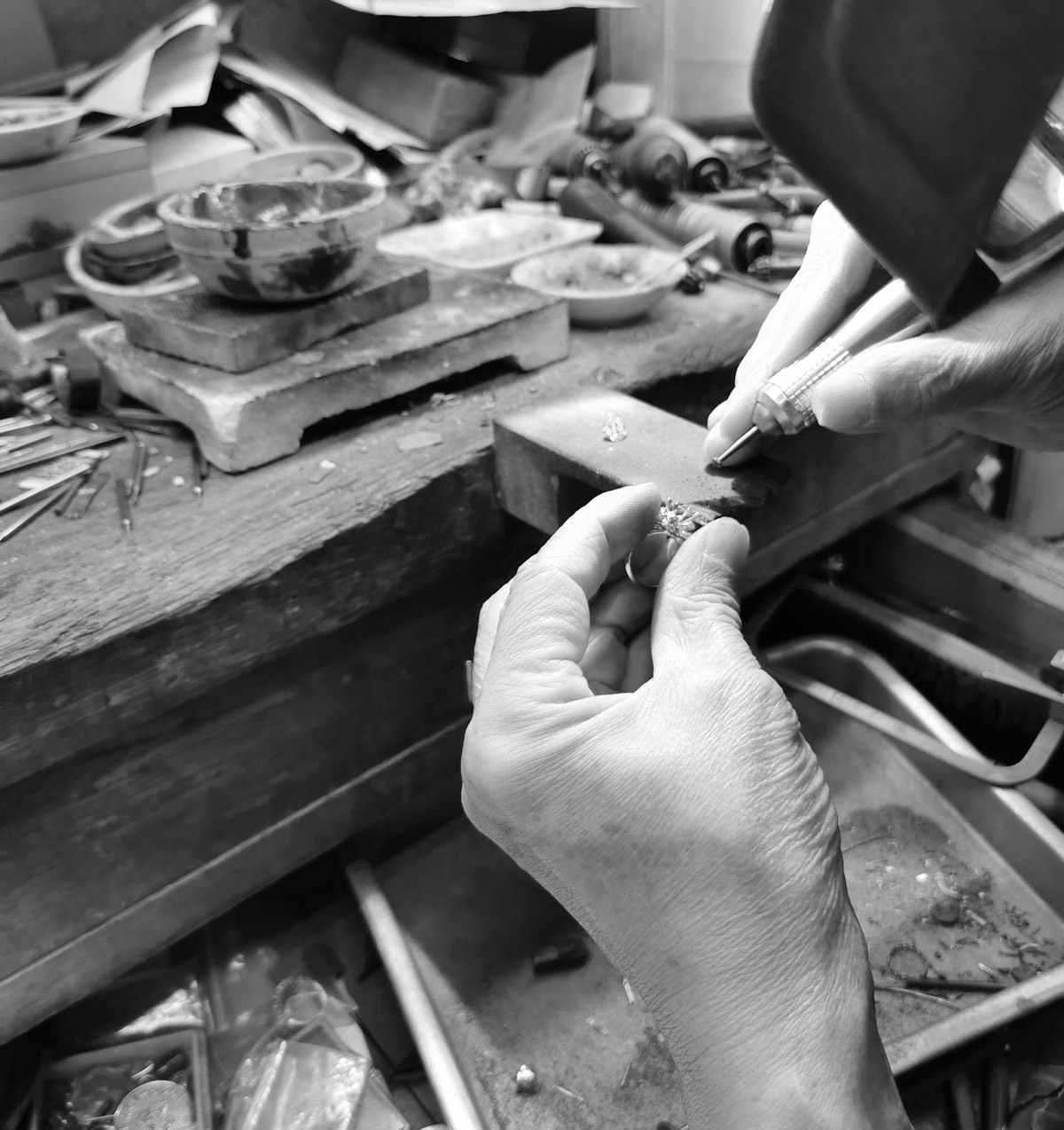 Besides looking at the 4Cs – Carat, Colour, Clarity, and Cut – Cheryl also pays close attention to the colour, origin, and clarity enhancement of gemstones. A fine quality Paraiba Brazil with a vivid neon hue is easily three times more valuable than a 1.0ct diamond, and it is these kinds of rare and unique gems that can be found at GIOIA. They believe that an engagement ring is an heirloom jewellery that not only marks the significant date of the proposal, but also can be passed down from generation to generation.
To create a ring that tells the unique story of you and your loved one, GIOIA offers customisation services with 24-7 non-obligated online advisory on their website. To better understand which coloured gemstones best represents your love, you can also arrange for a consultation at their boutique! There, you'll be guided through the process of selecting the gemstones, designing the ring, and adding your personal touches.
Borrowed from the Italian language, 'GIOIA' represents the feeling of 'joy', and it is exactly what customising an engagement ring would feel like at GIOIA – fulfilling and memorable. So go ahead, bend that knee and surprise your sweetheart with a personalised and one-of-a-kind ring here!
This article was sponsored by GIOIA Fine Jewellery.
All images are from GIOIA Fine Jewellery.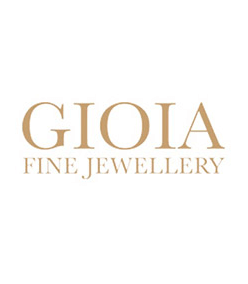 GIOIA Fine Jewellery
Rating:

Address:

10 Anson Road, International Plaza #02-97A S079903

Phone:

6100 2238