Win Her Heart with The AllStar Diamond
2023-03-01


Looking to propose? Or perhaps, just to surprise her with the most exquisite diamond ring in the market. Either way, SK Jewellery has got just the cut you need.
At SK Jewellery, there is a strong belief that the beauty and glamour of the finest jewellery should be within reach of all modern women. Thus, it is no surprise that SK Jewellery was the first to introduce lab-grown diamonds to the local market. Being a brand that prides themselves on revolutionary innovation and splendid designs, the contemporary diamond jewellery that has captured our attention this season, is the AllStar Diamond.
Presenting the AllStar Diamond
Across the island, SK Jewellery hails forth the unrivalled and patented 101-facet AllStar Diamond. In comparison, a traditional diamond has only 58 facets! With nearly double the number of facets, just imagine the stunning shimmer the AllStar Diamond will bring to your belle. With the masterful precision that goes into the AllStar diamond, it's shine is unparalleled even against the best 100-facet diamonds.
The Secret Behind AllStar Diamond
The secret to the affordability of the AllStar Diamond lies in the acquisition of the diamond itself. With such a scintillating shine, who would have known that the AllStar Diamond is lab-grown?
Although lab-grown, this does not decrease the superiority or authenticity that the AllStar Diamond brings as compared to earth-mined diamonds. In fact, lab grown diamonds own the same qualities as earth diamonds chemically, physically and optically.
By eradicating the need for mining, the cost of production is significantly lowered. Staying in line with the belief that every woman's diamond dreams should be fulfilled, that is how SK Jewellery delivers at the AllStar Diamond's affordability!
The AllStar Diamond's Specialties
Divine Design
The AllStar Diamond requires triple the time to craft into its unparalleled form, which results in a highly distinct pattern of 10 hearts and 10 arrows. With the 5 pairs of hearts in the AllStar Diamond that represents 'HIS & HER', the perfect symmetry and match symbolizes and celebrates the union of two soulmates.
Of course, the Diamond would not have gained its name if not for the central star that anchors all facets. The five points of the perfectly symmetrical star interact directly with each facet, creating an outstanding optical symmetry.
Zero Light Leakage
Thanks to the 101-facet patent cut, the elimination of all light leakage points allows for full optimization of light performance. This means that the AllStar Diamond is optimized for maximum light reflection, refraction, and dispersion within itself. The result? Stunning light display and mesmerizing sparkles.
Conclusion
Spoil your significant other with the AllStar Diamond. Afterall, she deserves to shine, don't you agree?Visit the AllStar Diamond at any SK Jewellery store.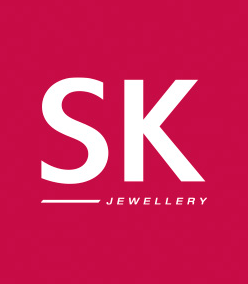 SK Jewellery
Rating:

Address:

7 Changi Business Park Vista #01-01, Singapore 486042

Phone:

6812 2833