REACH Counselling Centre Opens at Shunfu
2015-04-23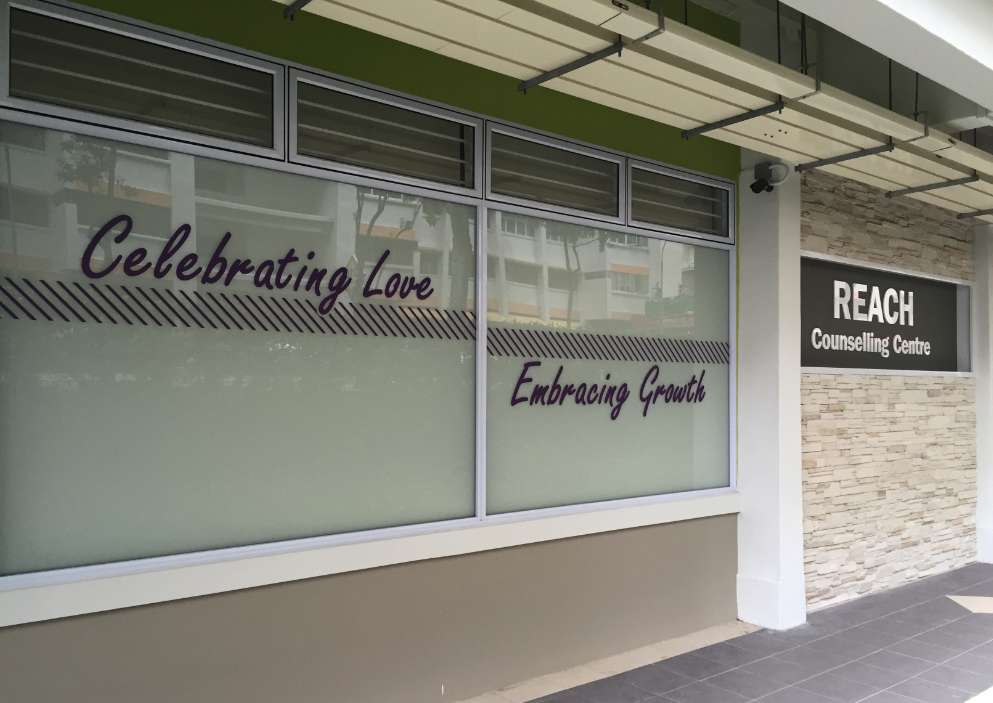 Over 180 people witnessed the official opening of REACH Counselling Centre, located at Block 307 Shunfu Road on 11 April 2015. The centre provides counselling services for individuals, couples and families in the Bishan, Thomson, Shunfu and Sin Ming areas.
Guests of the event were given a tour of the new facilities – seven counseling rooms and a multi-purpose hall for talks, workshops and events. As part of the festivities, guests were treated to interactive activities arranged by REACH Youth and REACH Family Services Centre as well as live band performances.
Chief Executive of REACH Community Services Society (RCSS), Mr Ho Siew Cheong, gave the opening address, in which he said: "Our emphasis on counselling and marital work is anchored on our core belief that healthy lifelong marriages and resilient families built on love serve as the cornerstone for a more stable and stronger Singapore society."
Since it's creation in 2009, REACH counseling has helped over 2000 individuals and couples. Besides counselling services, it also holds talks and workshops on marriage enrichment, family life empowerment and wellness enhancement.
Mr Hri Kumar Nair, Guest of Honour, Grassroots Adviser and Member of Parliament for Bishan-Toa Payoh Grassroots Organisations, encouraged residents to take advantage of services available, whether in seeking help or volunteering to help others.
In his speech, Mr Kumar expressed the importance of counselling in society. "REACH Counselling Centre provides what is lacking badly in our society – people who will listen and help us clarify and work through our personal issues. This is especially important at critical junctures in our lives where we go through many changes and the resulting high stresses – such as youths transitioning to adulthood or couples embarking on the journey of marriage," he said.
With the opening of the centre, REACH Counselling aspires to secure its position as a service provider for individuals, couples and families in need of counselling in Shunfu and beyond, while remaining the forerunner in training professionals in affair recovery.
RCSS was formed in 1999 with the opening of REACH Family Services Centre site at Block 187 Bishan Street 13. Since then, it has gone on to open REACH Youth in 2003 to help youths-at-risk, and REACH Counselling in 2009.
REACH Counselling Centre
Block 307 Shunfu Road #01-137
Singapore 570307
Tel: 6801 0730
Web: www.reach.org.sg
Email:
rc@reach.org.sg