FINANCIAL PLANNING SEMINAR – 19TH MARCH
2016-06-06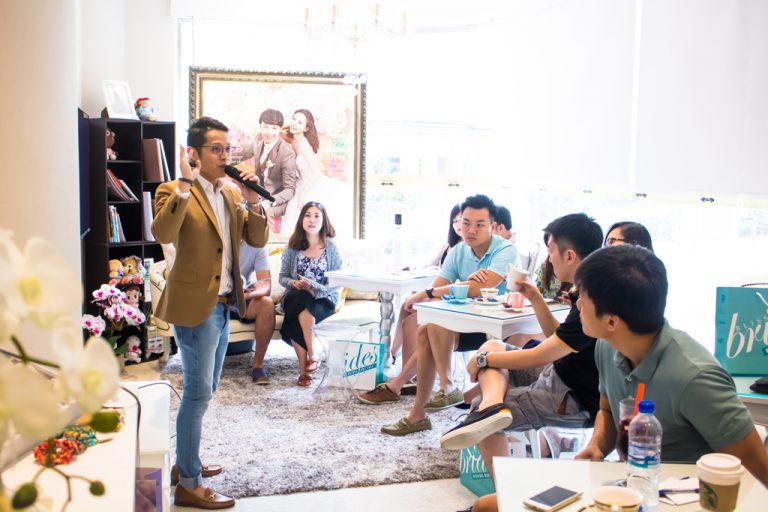 The First Of Many
Blissful Brides Cafe held its first in a lineup of many seminars in the afternoon of the 19th of March, Saturday, and together with Mr Joseph Tan of ACQUITY, taught couples how to manage their finances in order to achieve their dream wedding, right in the heart of Orchard Road.
Carrying on from his seminars at the Blissful Outdoor Wedding Show (BOWS), Mr Joseph Tan from ACQUITY, the Official Financial Advisor of BOWS for the past few years, provided couples with slightly more advanced financial planning skills for their wedding planning.
The Blissful Brides Cafe Experience
The Cafe welcomed couples with a hot beverage to ease them into the seminar, and also to warm them up for the enrichment and learning that was to come.
Ms Samantha Gan, the Manager of Blissful Brides Cafe was delighted to see a full-house at the cafe's inaugural seminar. "The cafe was created to provide couples with a conducive, comfortable and safe space for couples to learn, plan, and discuss their wedding day, and more importantly, their marriage", she said. "It's heartening to know that couples are also interested in great marriages, and not just great weddings."
Hand in hand
"Teamwork is everything," he quipped to the twenty and thirty somethings in the crowd. "When couples come together, and are open, transparent and willing to cooperate in terms of their finances, trust me – great things will happen."
Joseph, a Million Dollar Round Table Member, with a team that ranks among the top 1% of financial advisors in the industry, kicked off his session sharing with couples on different cuts of diamonds, and how he chose one that was of a higher quality, but at the same time not the most expensive of the cuts.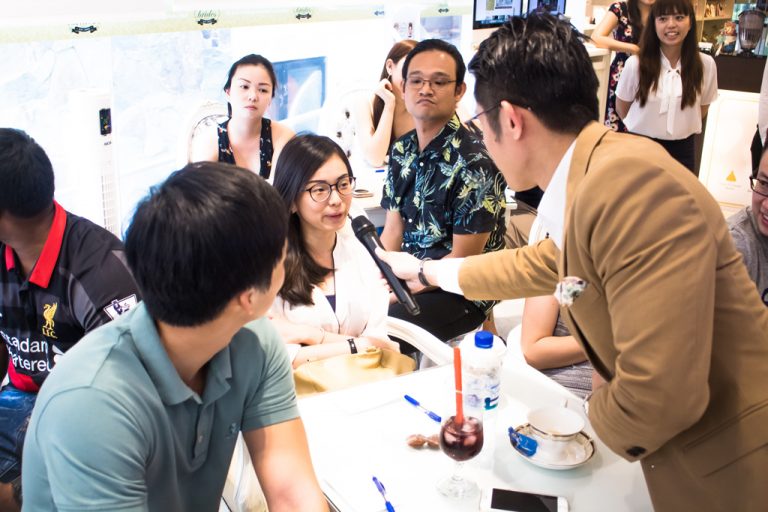 Lessons From The Past, For The Future
Sharing lessons learnt from his personal wedding planning experience, Joseph screened a video recording of his surprise proposal, which involved a plane trip to a deserted island, and large letters on the sand, visible from the plane, reading "will you marry me?". He divulged how well within his means it was, despite its scale, and emphasised how a great proposal does not always require a lot of money; just a lot of sincerity.
A story that many are sure to take home is how unlike most men, he had planned for and sketched out his dream wedding suit long before his wedding – when he was still a teenager. He also listed four common budget busters most couples fail to factor in, namely alcohol, last minute decisions, impulse buys, and unplanned gatecrashers and no-shows.
With many couples end up almost depleting their bank accounts planning their wedding packages, banquet, honeymoon, and even buying furniture for the new home, the team from ACQUITY then sat down with the ten couples for a one-on-one budgeting exercise for their wedding, their future home, and beyond.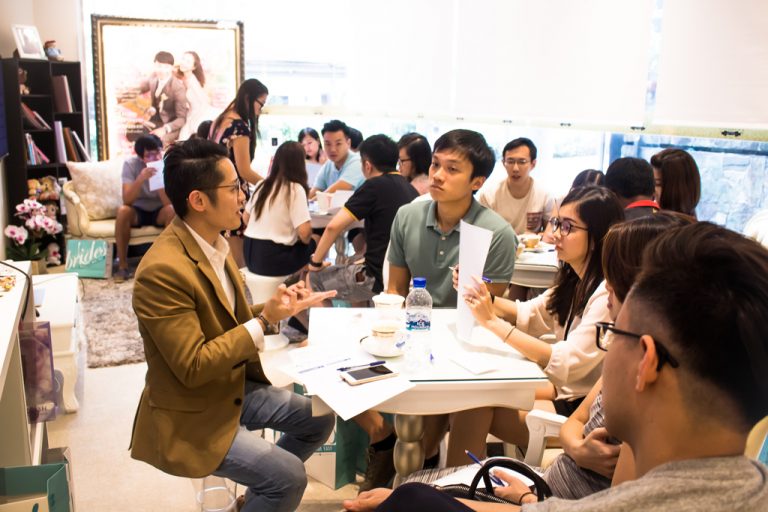 A Royal Treatment
Couples gathered back as Joseph wrapped up the seminar, and proceeded to have high tea courtesy of Royal Catering Services, a respected caterer for weddings. The menu included a fusion of Western and Asian fare, with some of the highlights definitely being the Chicken Chipolata Sausages with Spicy BBQ Sauce, and the Vanilla Profiteroles for dessert.
All couples left with a complimentary goodie bag, inclusive of the various wedding brochures from the cafe, giving couples a bird's eye view of various wedding service providers from around the island.
When reached for comment, Ms Angie Lim, the Owner of Blissful Brides Cafe said, "we're very grateful ACQUITY and Royal Catering Services for their partnership over the years, and for giving what they have to create an enjoyable experience and atmosphere for couples in their learning and marriage preparation journey."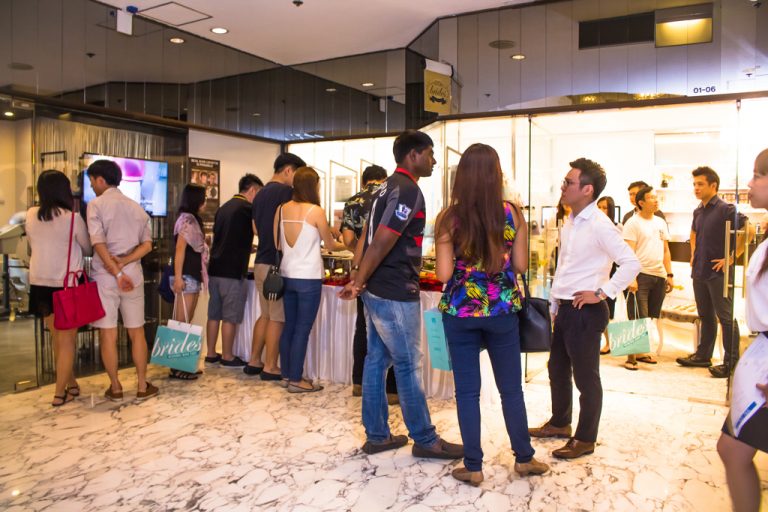 Acquity
Rating:

Address:

51 Scotts Road, #02-03, Singapore 228241

Phone:

9853 0208 / 6572 6967