10 Thoughtful Anniversary Gift Ideas
2018-03-19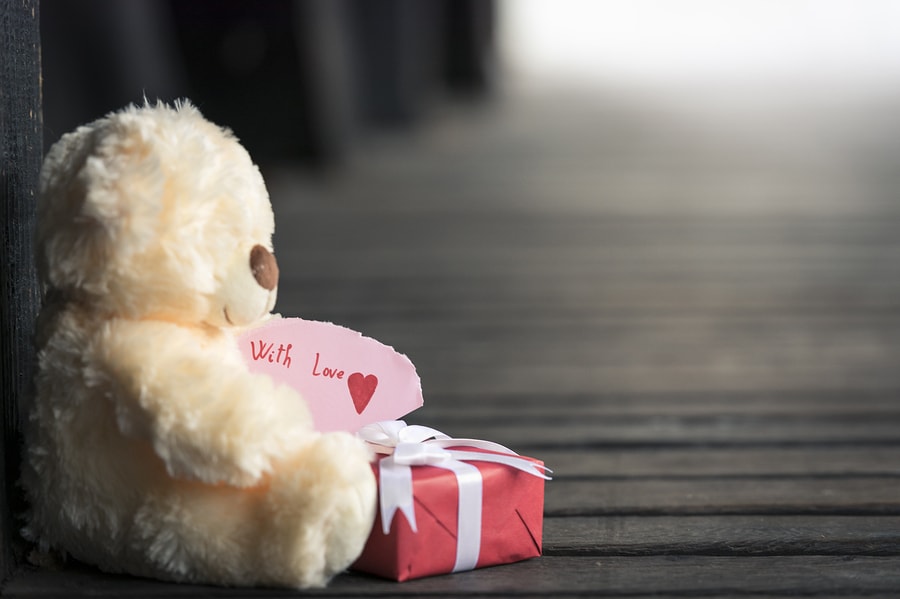 For Him
Watches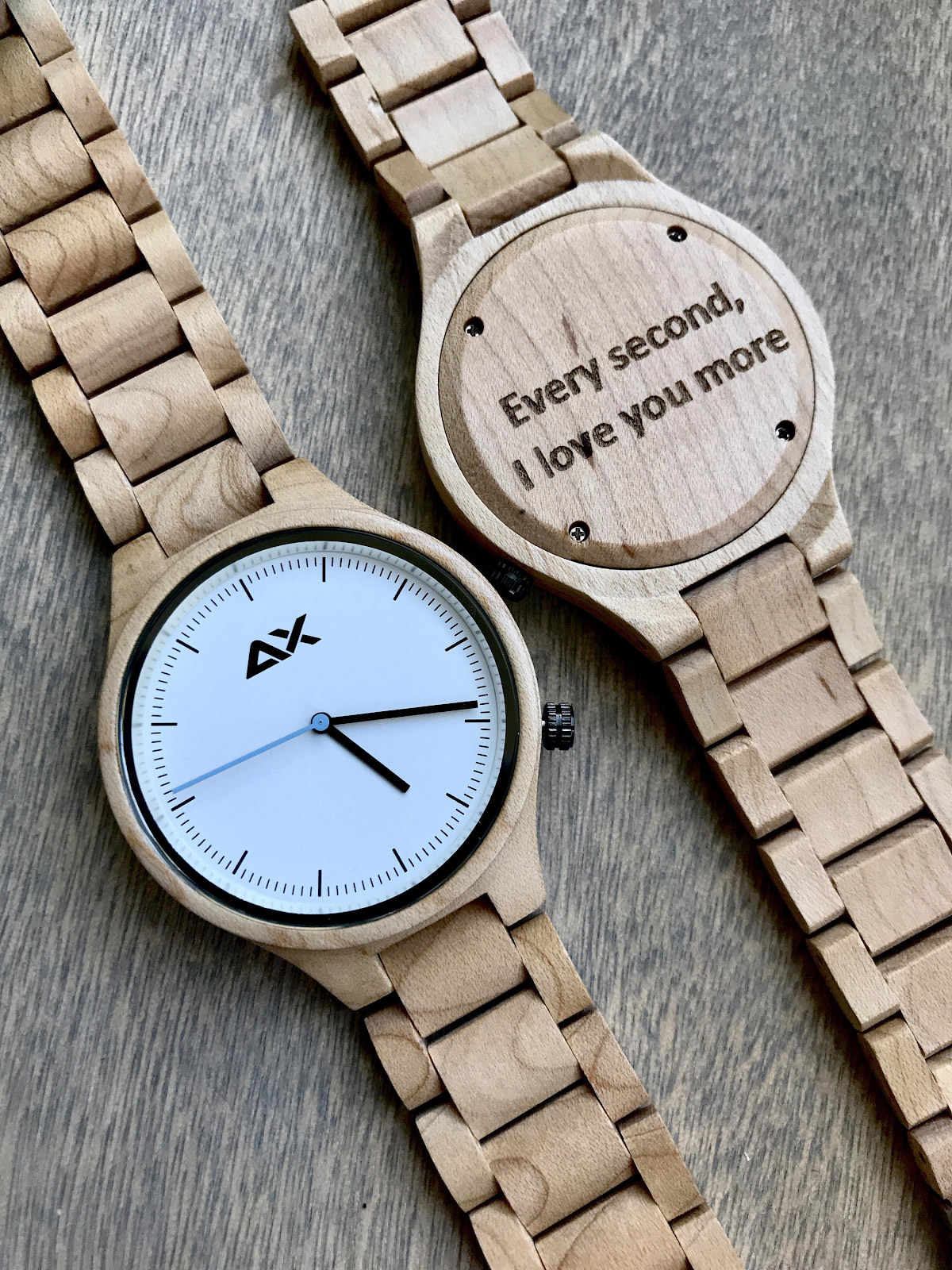 Photo credit: https://www.axmenwatches.com/listing/511201400/wooden-watch-engraved-wooden-watch-gift
It may not sound like the most creative of gifts, but we recommend giving this very functional gift a unique touch ¬by engraving the watch with a sweet note or phrase.
Watch box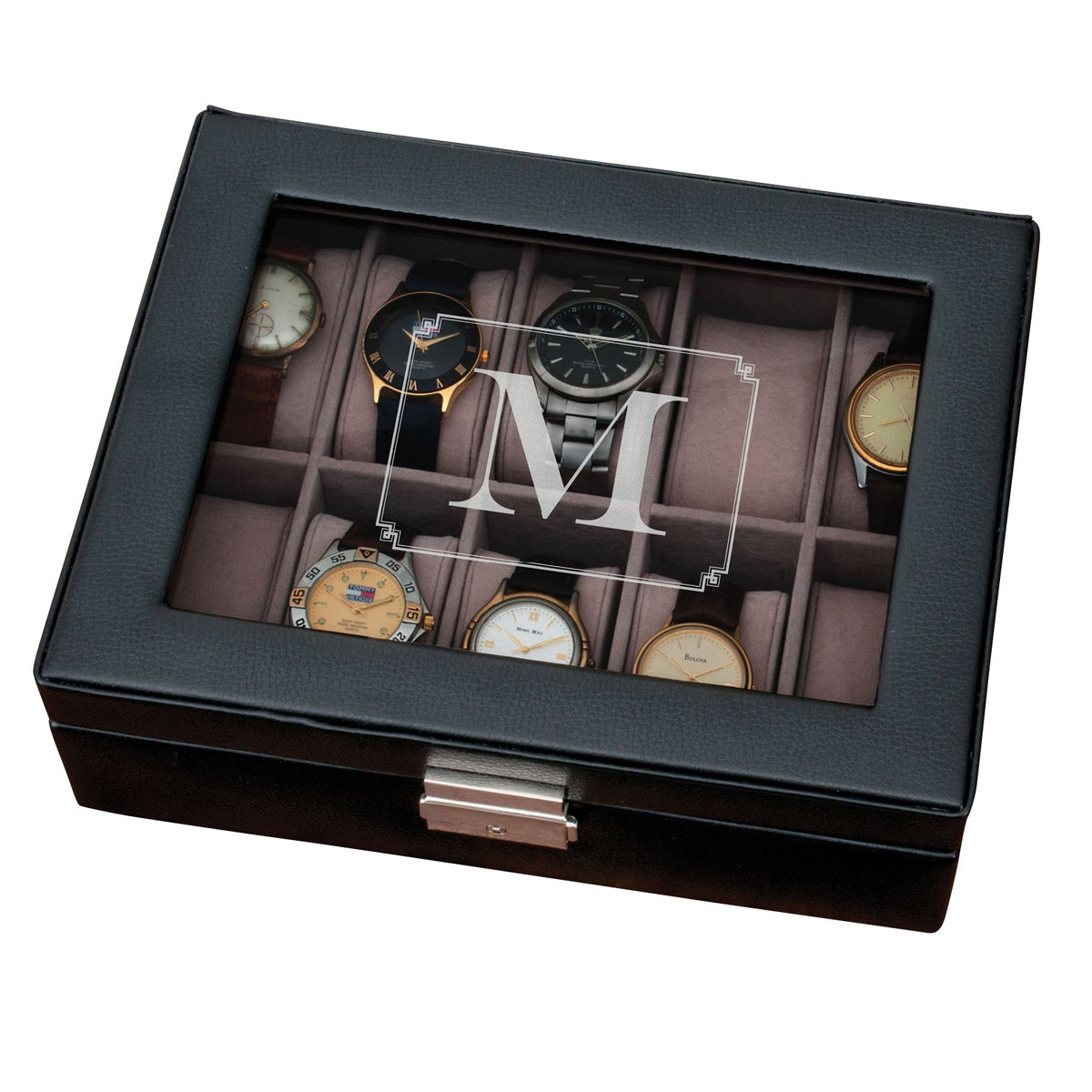 Photo credit: https://www.pinterest.com/pin/172122016989156415/
Is your man a watch lover? If so, a watch box is the perfect gift to store his collection in. For a dash of classiness, opt to customise the box with his name or initial; we can't get any more Kingsman than that.
Customised playing cards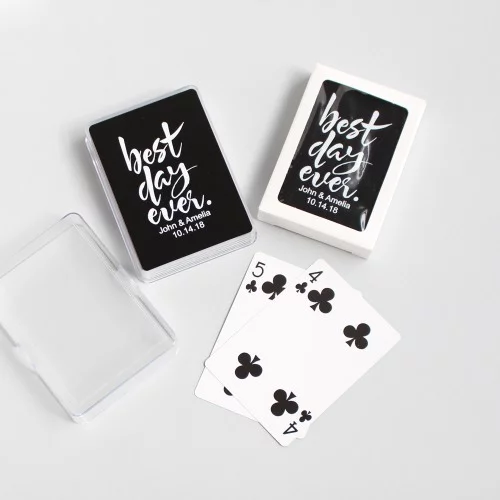 Photo credit: https://www.beau-coup.com/customized-playing-cards.htm
From playing poker to performing the sleight of hand, a personalised deck will make a fun and quirky gift for you man. Bonus points if your partner is a practicing magician.
Collector's comic book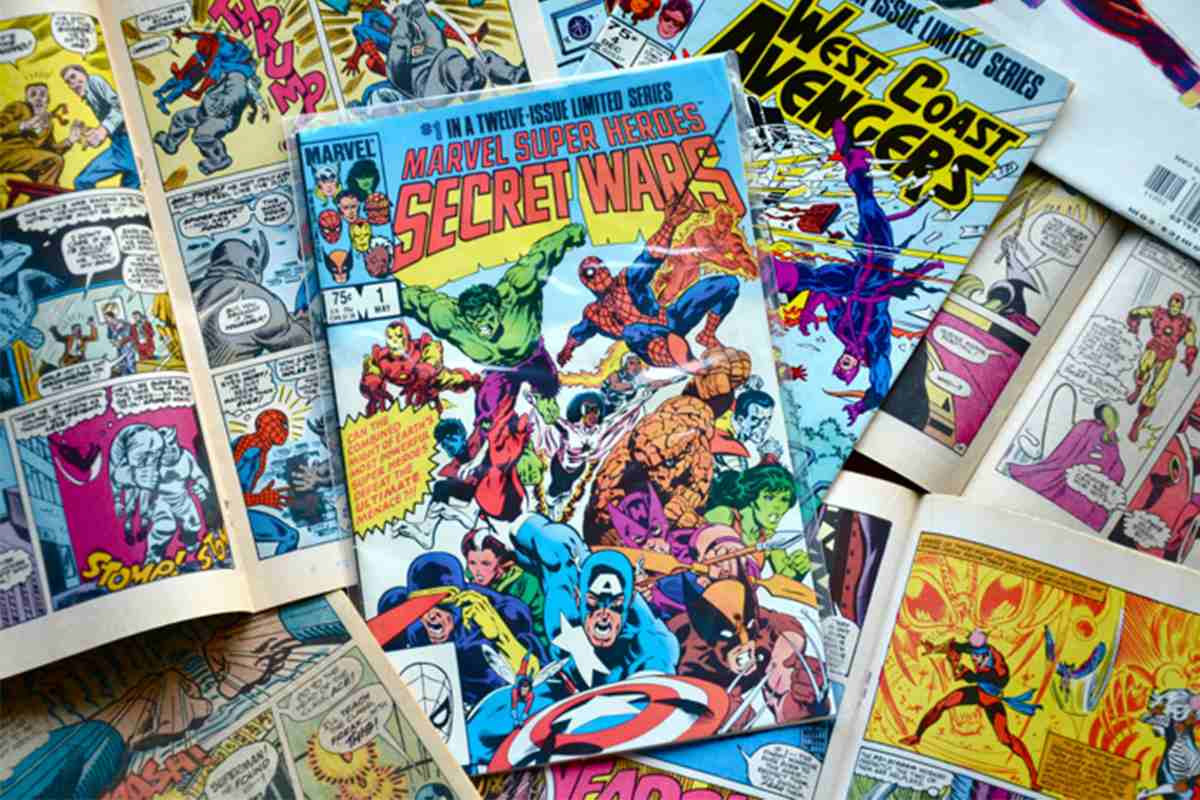 Photo credit: https://www.widewalls.ch/comic-book-art-collecting-guide/
Whether he's a fan of Marvel or DC (let's be honest, you're still trying to figure out the difference), a collector's comic will satisfy the child in him. It may be on the costly side, but the look of geniue surprise and happiness as he unwraps the gift will be worth it.
P.S Do remember to have him be gentle with the gift when unwrapping; you don't want to risk ruining the comic book.
"Open When…" Letters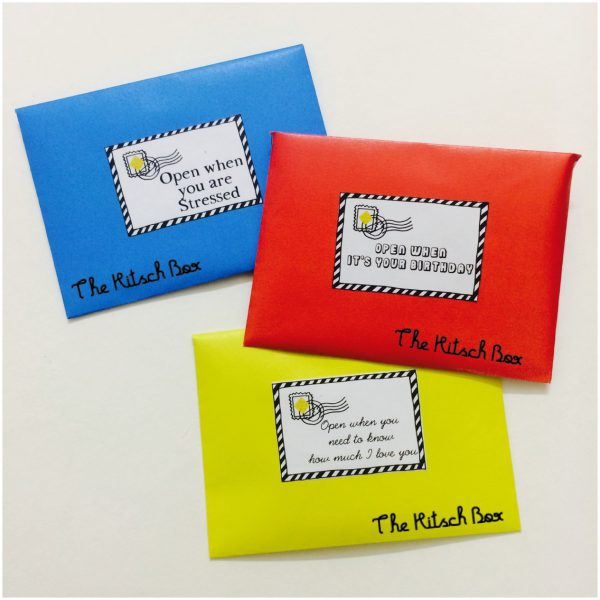 Photo credit: http://www.thekitschbox.com/product/open-when-letters/
A thoughtful and meaningful gift, do pen down series of letters and have him open them when the occasion arises. For instance, the letter for your first fight, the letter when you're about to become parents, and more. This gift may not be as practical as the others, it's sentimental value is just as high and if not, higher.
For Her
Jewellery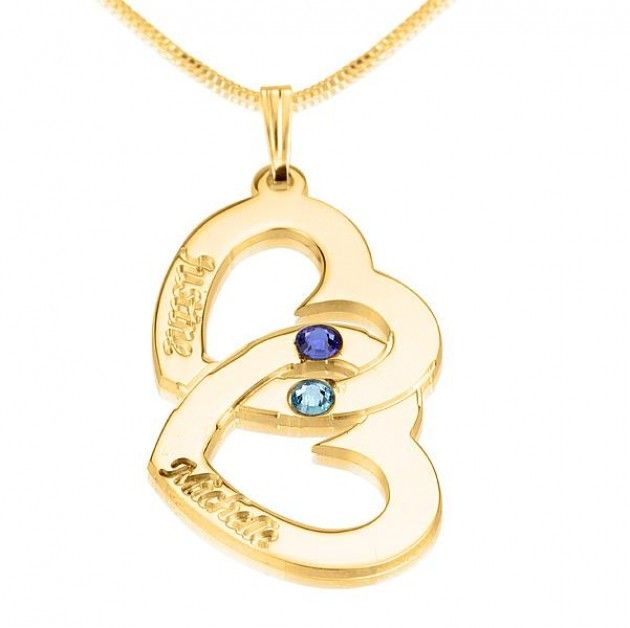 Photo credit: https://www.anniversary-gifts-by-year.com/anniversary-year-gifts.html
It may be a go-to anniversary gift for her, but we can't deny a woman's love for accessories. Instead of the usual white/rose gold jewellery piece, surprise her with a colourful gemstone. Better yet, opt for a gemstone that symbolises her birth month for some brownie points.
Framed vows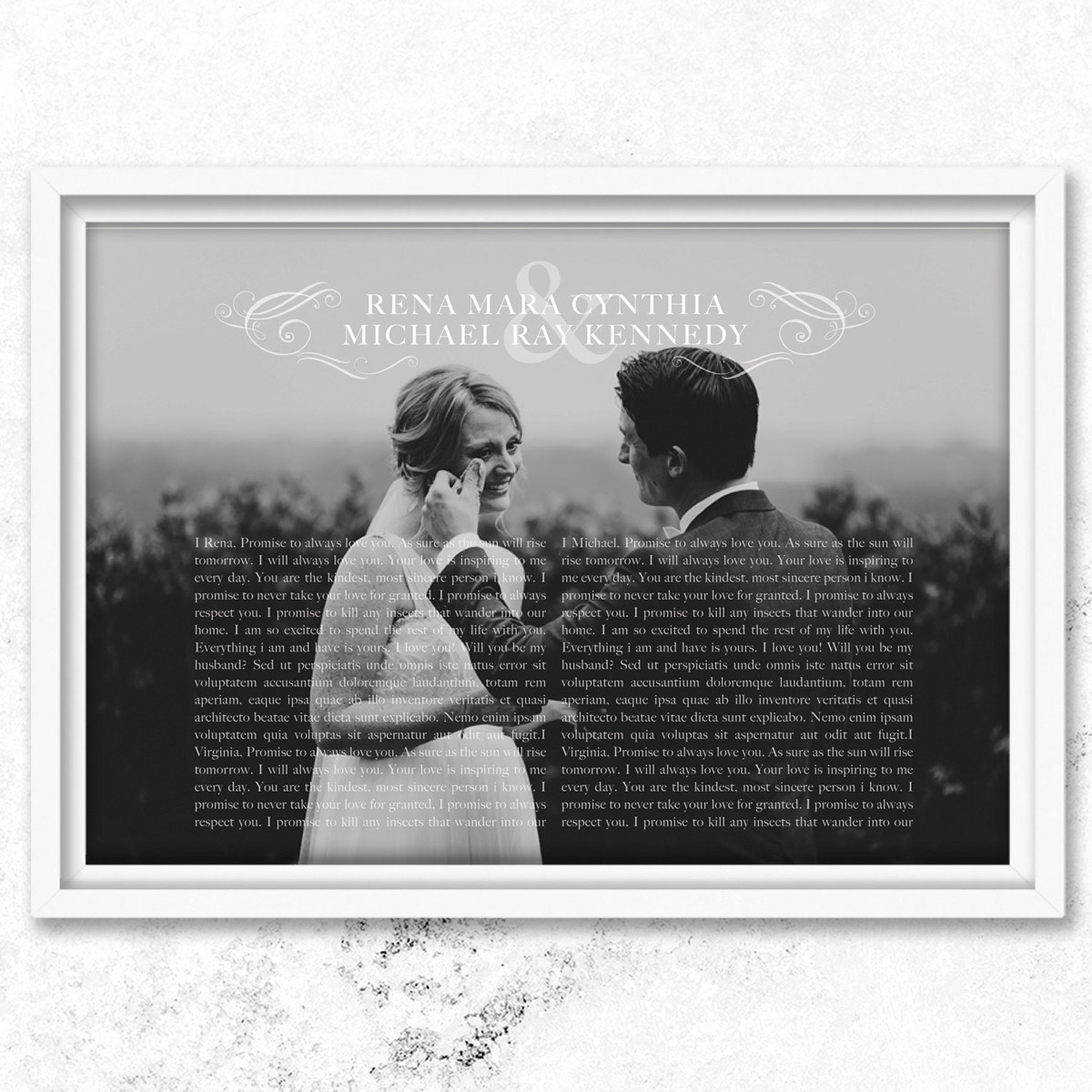 Photo credit: https://www.etsy.com/listing/222856195/1st-anniversary-gift-vows-wedding-vows
For better or for worse, your vows will serve as a good reminder of the commitment and promises that you've made for your partner. Do consider framing your vows and present the frame as a thoughtful gift.
Scrapbook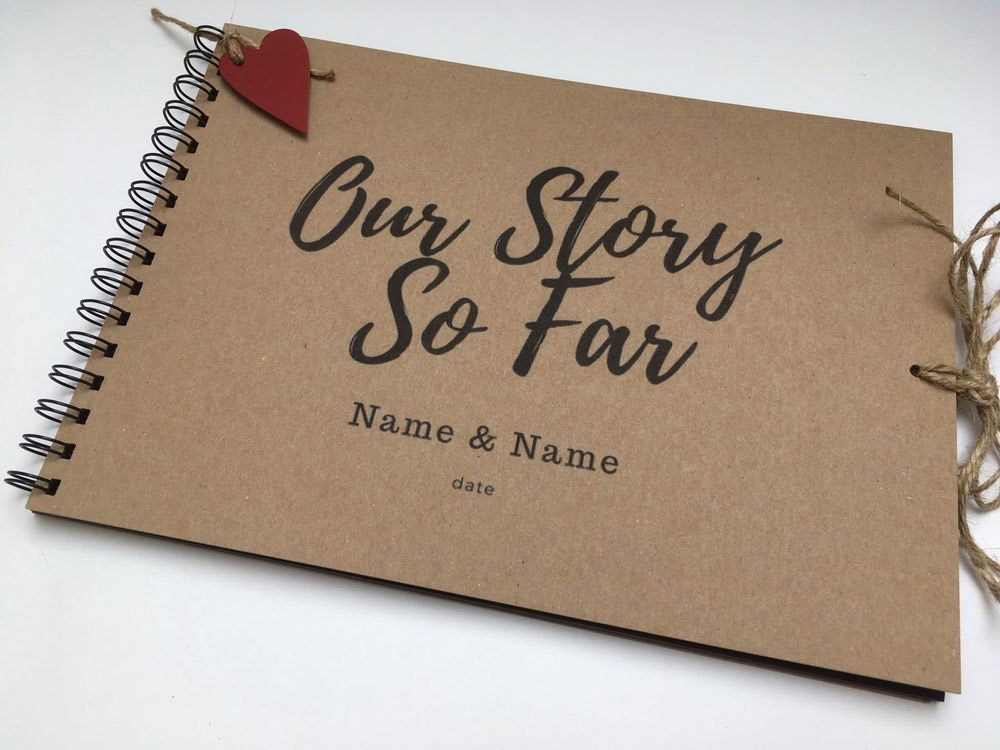 Photo credit: http://www.ebay.co.uk/bhp/anniversary-scrapbook
Does she appreciate personalised gifts? Unleash your creativity and fill your scrapbook with the best moments. From photos to sweet notes, this will definitely be a gift to remember.
Painting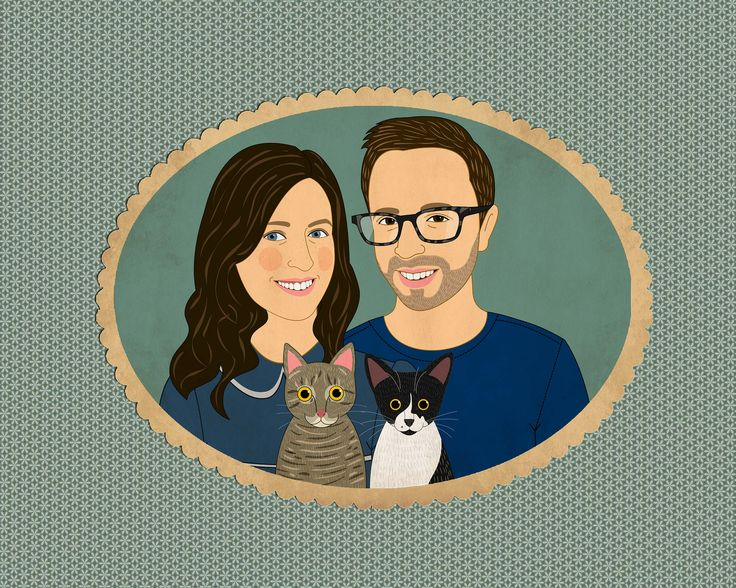 Photo credit: https://www.pinterest.com/lilidiprima/custom-portraits/
Time to get crafty! If you're artistically inclined, we suggest to pick up that paint brush and create a one-of-a-kind portrait. Not so much a Picasso? You may consider engaging a professional to do so.
Jewellery box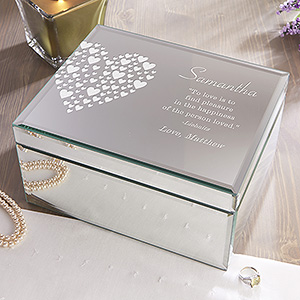 Photo credit: https://www.personalizationmall.com/Christmas-Gifts-for-your-Girlfriend-Unique-Presents-for-Her-l165.lp
If jewellery is your partner's best friend, a jewellery box will be an ideal gift, for her to keep her bling organised. Similar to the watch box, do consider customising the box with her name or initials for an added touch of personalisation.