4 Advantages of Having a Restaurant Wedding
2019-11-28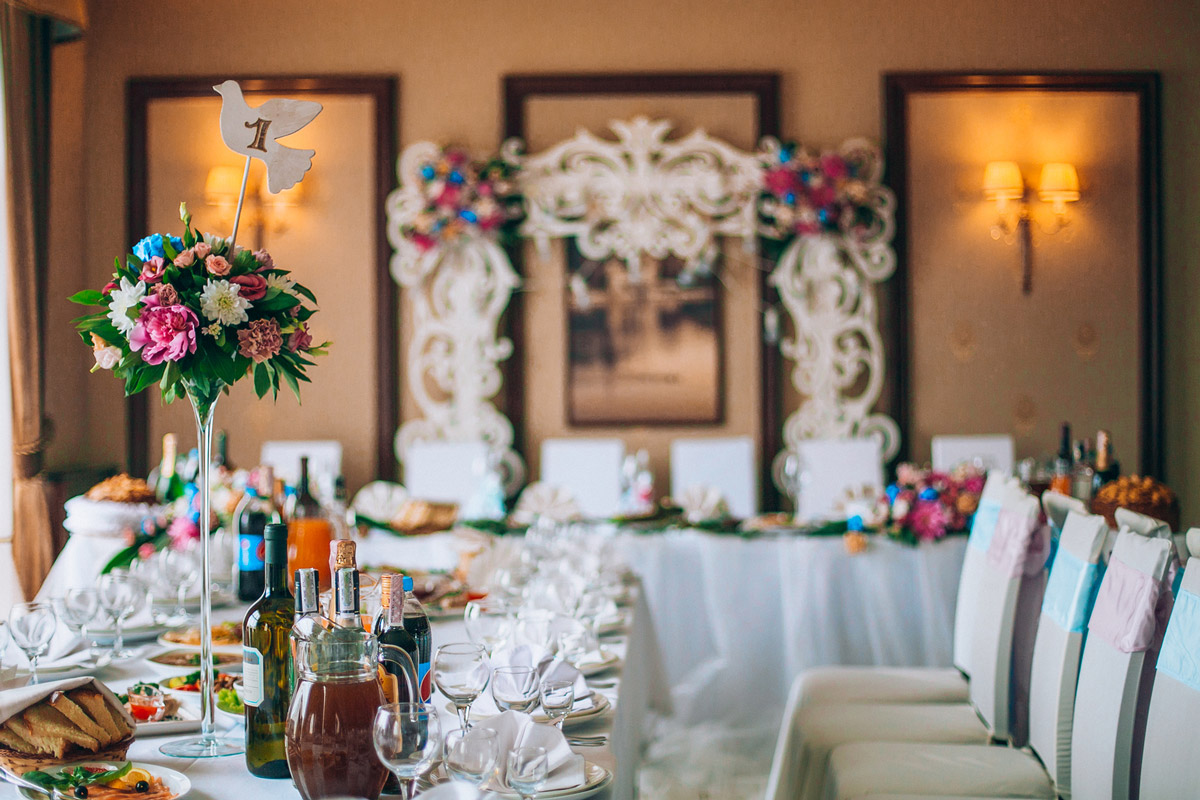 Holding a wedding in Singapore can be expensive, and you may be hard-pressed to find more affordable options to accommodate your guests without compromising on the overall quality and elegance of your ceremony.
That being said, while often overlooked as viable options for wedding venues, restaurants are actually a great option that you and your partner can consider! Here are 4 reasons why a restaurant wedding might be a good idea:
Food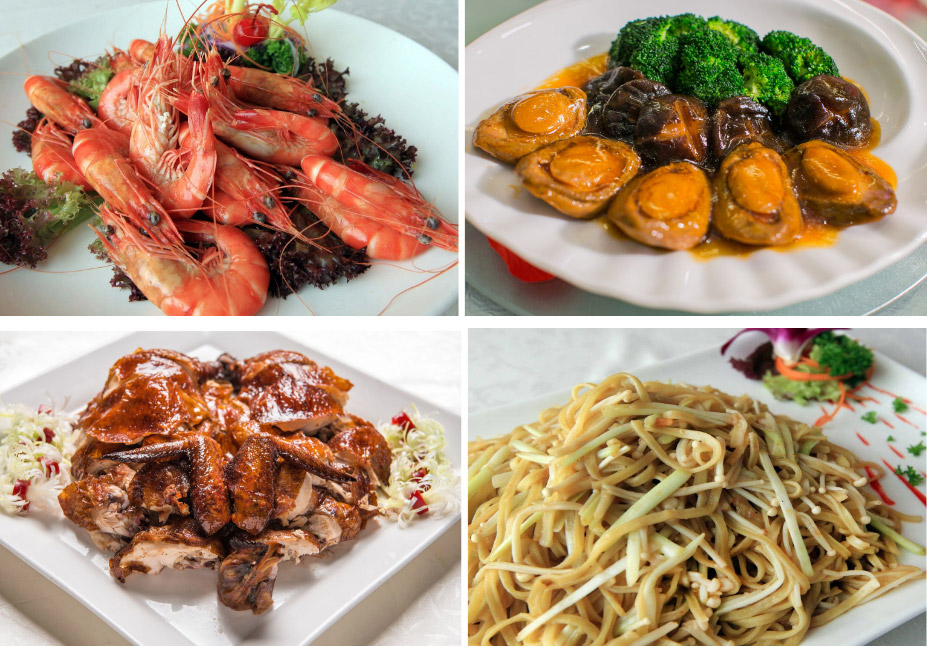 Source: Ban Heng Group of Restaurants
The biggest and most obvious benefit of having a restaurant wedding is, of course, the food. Having a fully-stocked kitchen and experienced chefs who are accustomed to serving large groups of people means that you can rest assured when it comes to the quality of the gastronomic delights served at your banquet.
Plus, a restaurant wedding does not only guarantee an epicurean spread, but also the ability to accommodate special dietary needs or preferences that your guests may have!
Ample space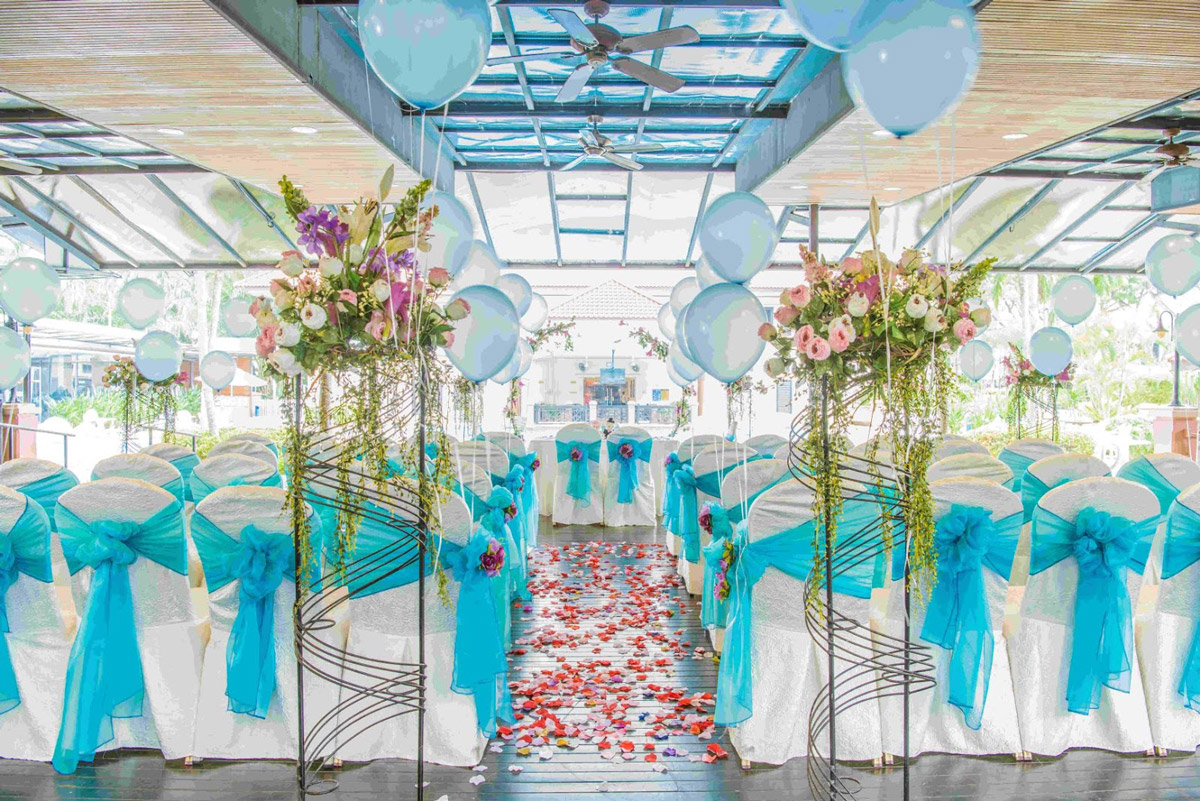 Source: Ban Heng Group of Restaurants
Have you invited the whole town over or are you planning to simply invite a handful of loved ones? No matter the size of your guest list, restaurants are spaces that are made to accommodate crowds of varying sizes.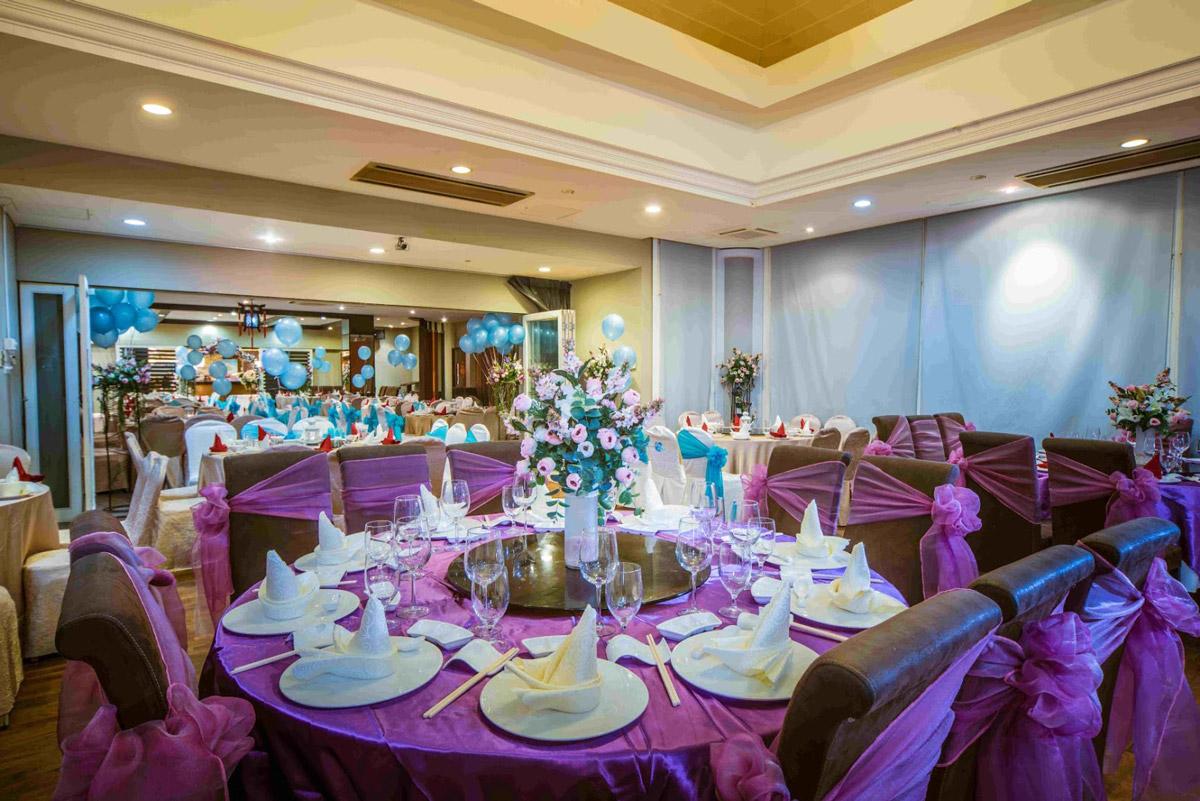 Source: Ban Heng Group of Restaurants
If you and your partner are holding a humble ceremony, some restaurants have small rooms at your disposal, where you can enjoy a private setting without needing to book the entire venue. On the other hand, for couples with more extensive guest lists, some restaurants such as Ban Heng even has ballrooms at some of their outlets that can seat up to 1200 guests!
Service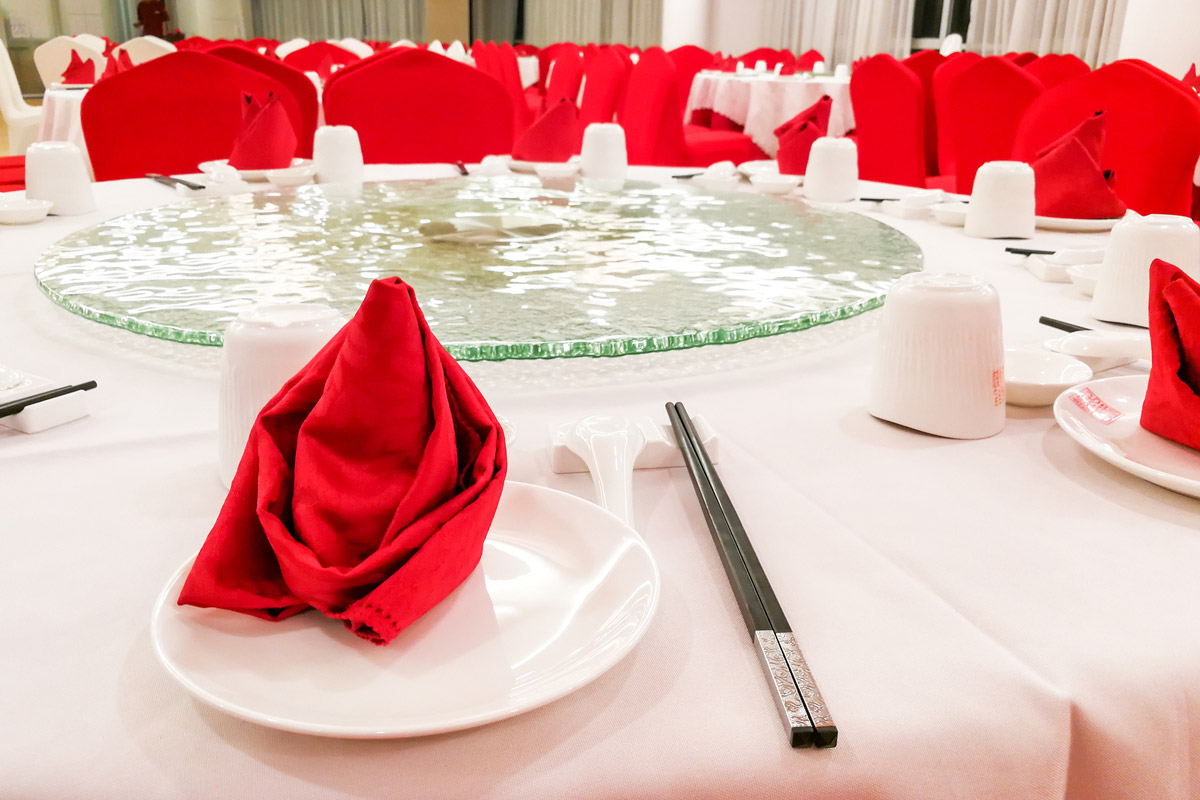 Be it young children or our elderly grandparents, we all have friends and family members that may require special assistance. Having your wedding in a restaurant means that you and your guests will be serviced by professional and experienced staff who will be able to attend to your guests' needs throughout the ceremony.
Moreover, the service staff's familiarity with the venue and trained professional demeanour will enable them to make sure that the event goes smoothly without any hiccups!
Budget-friendly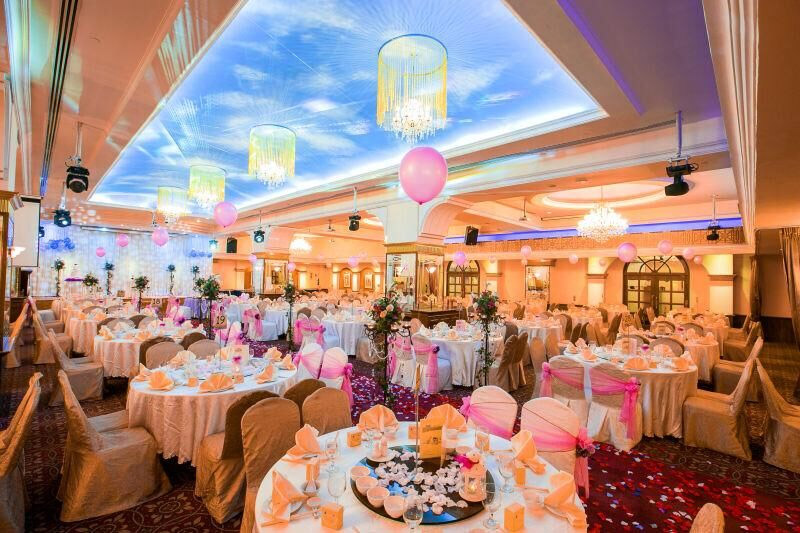 Source: Ban Heng Group of Restaurants
Last but not least, one of the benefits of holding your wedding at a restaurant is that it can be more affordable than other mainstream traditional wedding venues. Most restaurants typically charge rates that are wallet-friendly with a smaller minimum spend requirement, and would already boast existing decorations, which means less styling and expenditure needed on your part.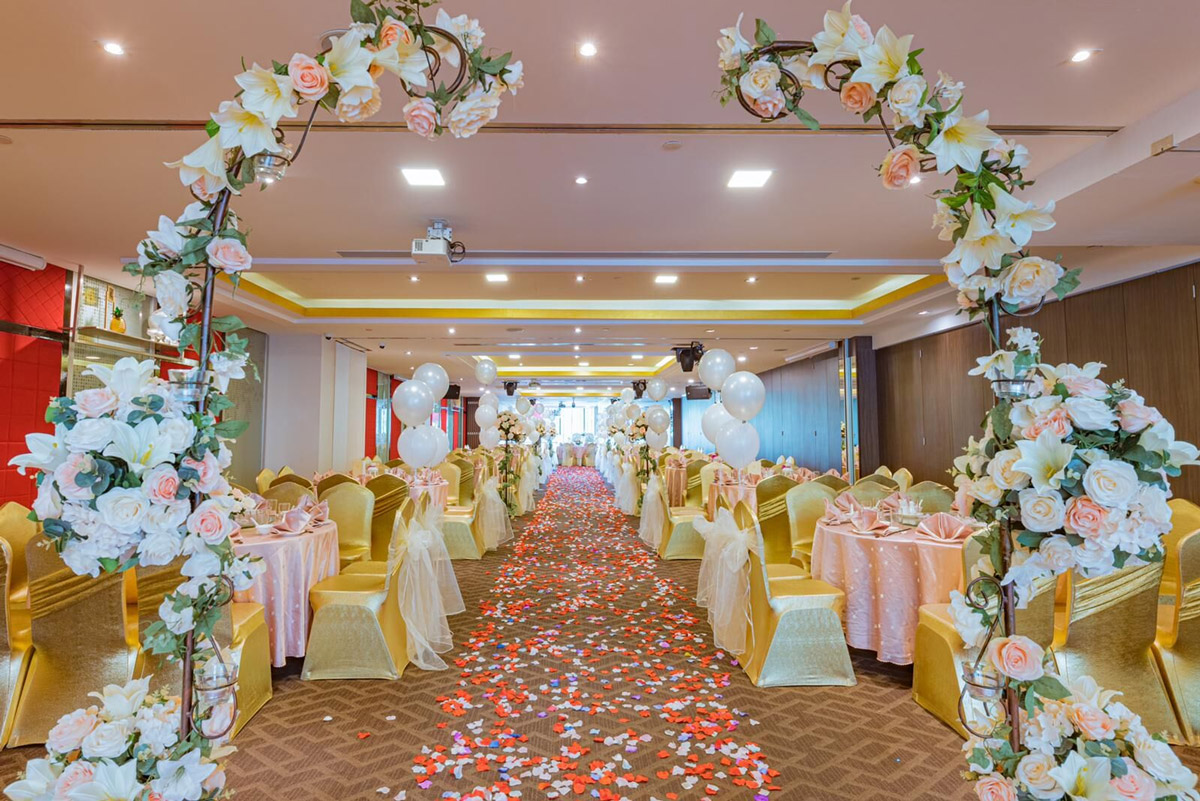 Source: Ban Heng Group of Restaurants
Restaurants like Ban Heng even have various wedding themes you can choose from to enhance your event, which is included in their wedding packages!
Banquets at Ban Heng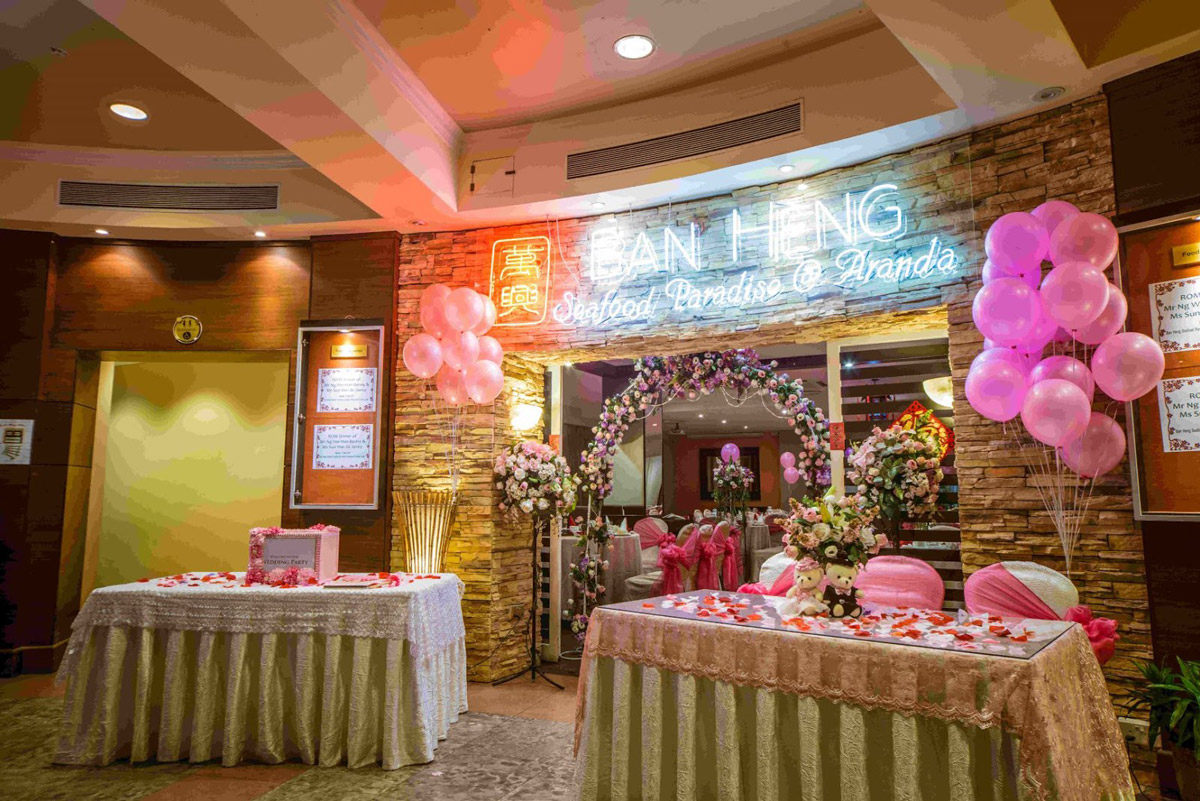 Source: Ban Heng Group of Restaurants
If you are looking for a restaurant experienced in hosting wedding ceremonies, look no further than Ban Heng Group of Restaurants. With 40 years of experience in traditional Teochew and Cantonese cuisine, they've even hosted a dinner for former President S. R. Nathan, so you can guarantee that you and your guests will be in for an impressive spread and impeccable service.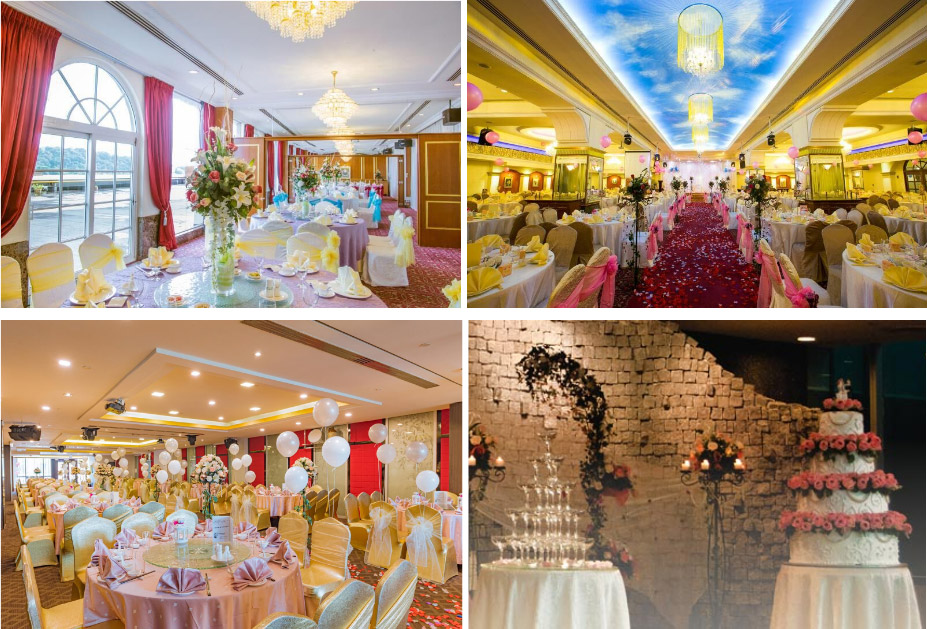 Some of Ban Heng's outlets!
Source: Ban Heng Group of Restaurants
They have 5 outlets in total that feature elegant ballrooms of varying sizes with many wedding themes for you to choose from, namely HarbourFront Centre, Raffles Country Club, Aranda Country Club, Orchard Central, and Orchid Country Club. Each comes with their own unique attraction too – Ban Heng @ Harbourfront Centre can comfortably seat over 1,200 guests and boasts 10m-high ceilings fitted with elegant chandeliers, Ban Heng @ Orchid Country Club overlooks sprawling, green hills, and Ban Heng @ Orchard Central has a rooftop garden perfect for a romantic solemnisation!
Their wedding package includes a free reception after the ROM ceremony, pre-dinner cocktail reception with complimentary refreshments like assorted traditional cakes and an Italian Alfero Gelato Bar, as well as free-flow beverages throughout the banquet. If you have a minimum booking of 30 tables, you get to enjoy a complimentary night's stay in a double deluxe room at these respective hotels too:
Ban Heng @ Orchid Country Club - Orchid Golf & Resort Hotel Singapore
Ban Heng @ Aranda Country Club - Aranda Country Club Resort
Ban Heng @ Orchard Central - Hotel Jen Orchardgateway Singapore
Ban Heng @ Harbourfront - Bay Hotel Singapore
For more information on Ban Heng Group of Restaurants' outlets and wedding packages, you can visit their website here!
This article was written for Ban Heng Group of Restaurants.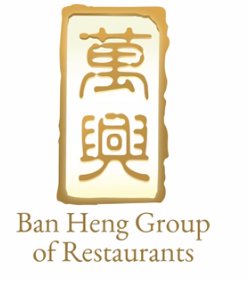 Ban Heng Group Of Restaurants
Rating:

Address:

1 Orchid Club Road, #02-35 Social Club House, Singapore 769162

Phone:

8399 8430

Fax:

6278 6080