4 Gorgeous Wedding Flower Alternatives Besides Roses & Their Meanings
2020-03-14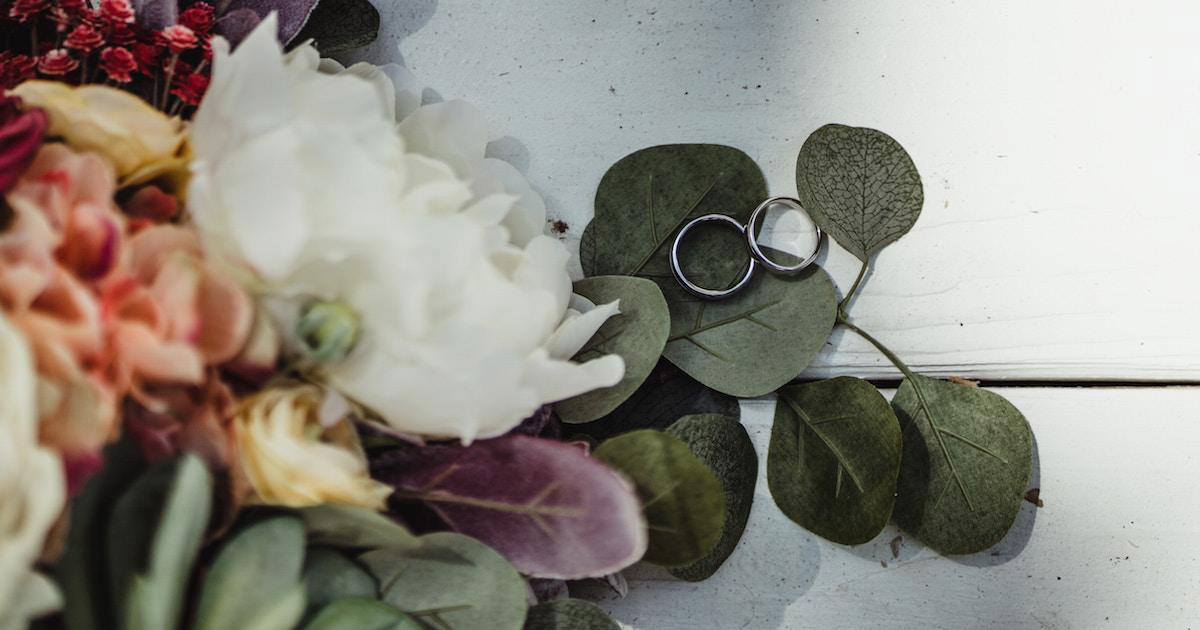 Given that the red rose is a traditional symbol of love, these flowers are not an uncommon sight at weddings. However, if you and your partner want something different but meaningful, we've compiled a list of alternative flower choices that can brighten up your special day!
1. Calla Lily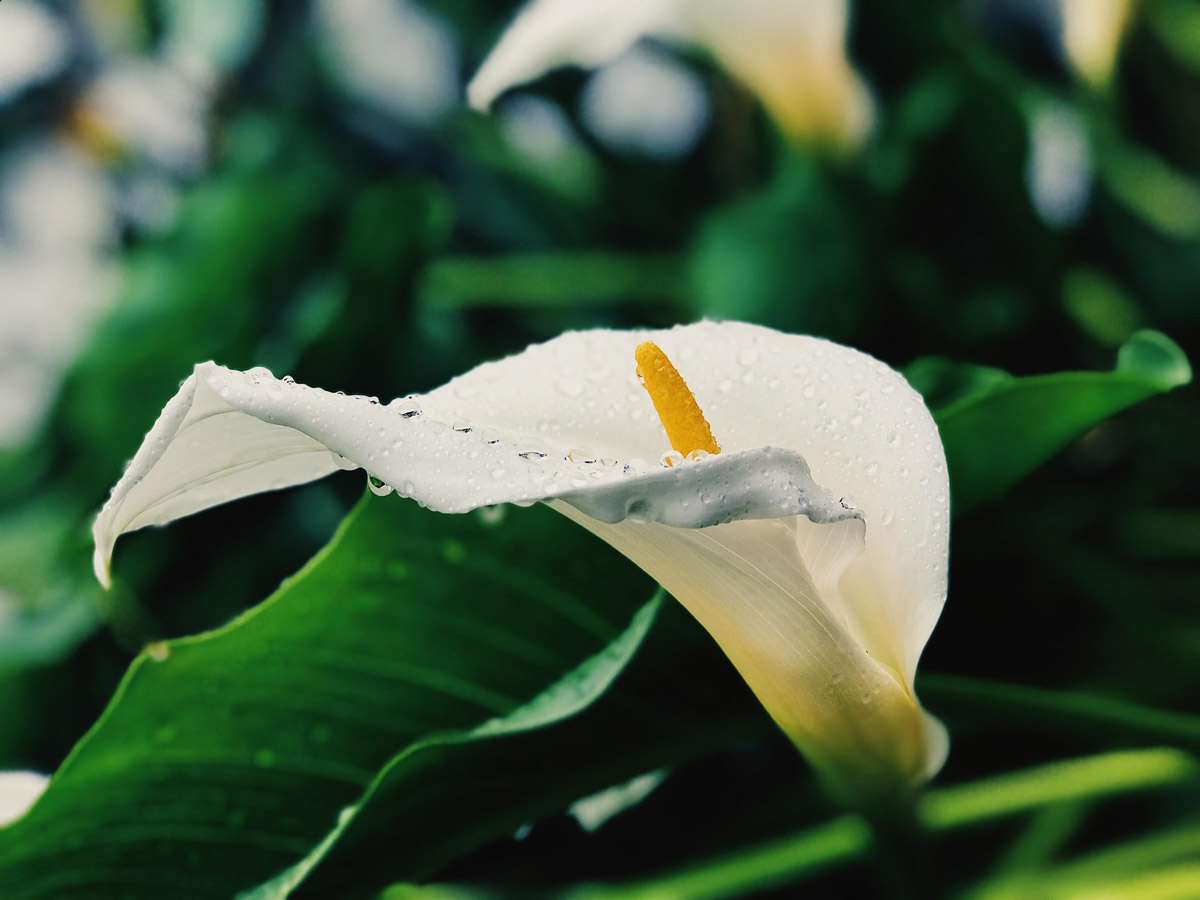 Although white lilies are commonly avoided due to their association with funerals, they actually represent the innocence that is restored to a soul. In addition, the lily also symbolises "magnificent beauty" in the language of flowers, as well as purity and long-lasting unions, which makes them a perfect representation of the union between you and your partner.
2. Sunflowers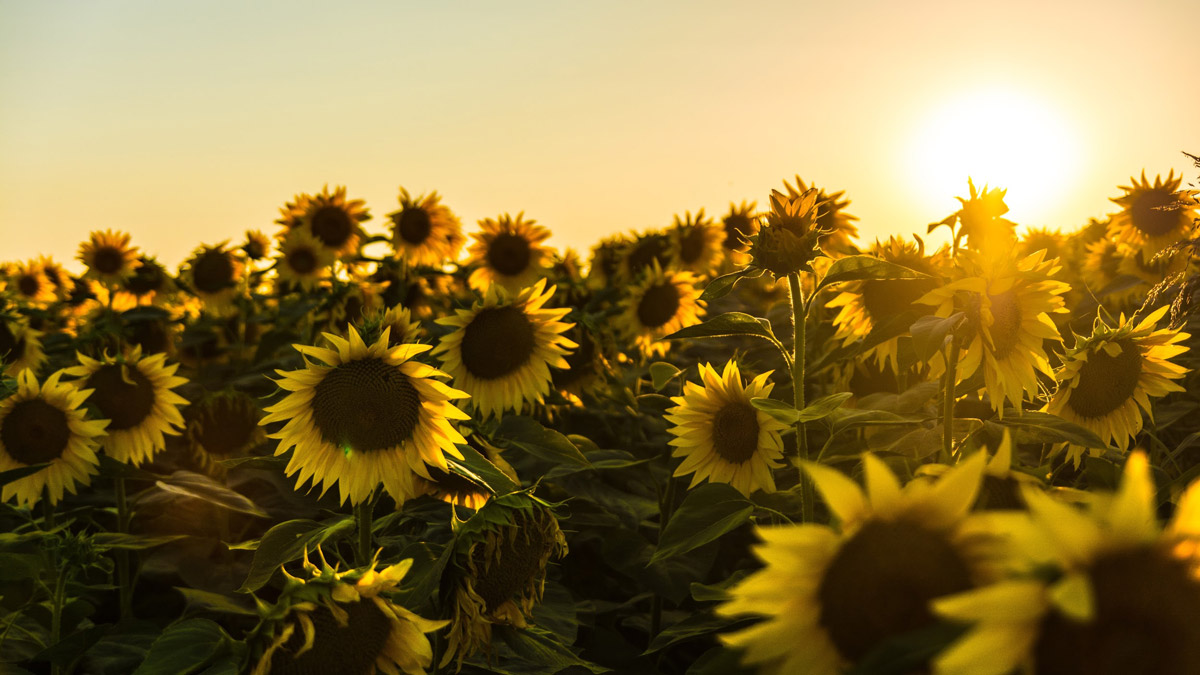 Sunflowers are well-known as representations of cheerfulness and joy. In a more traditional sense, however, these flowers also represent long life, good fortune, and vitality in Chinese culture, which is perfect for couples who come from traditional Chinese families. Adding these large, gorgeous blooms to your ceremony is sure to brighten up your day!
3. Hydrangea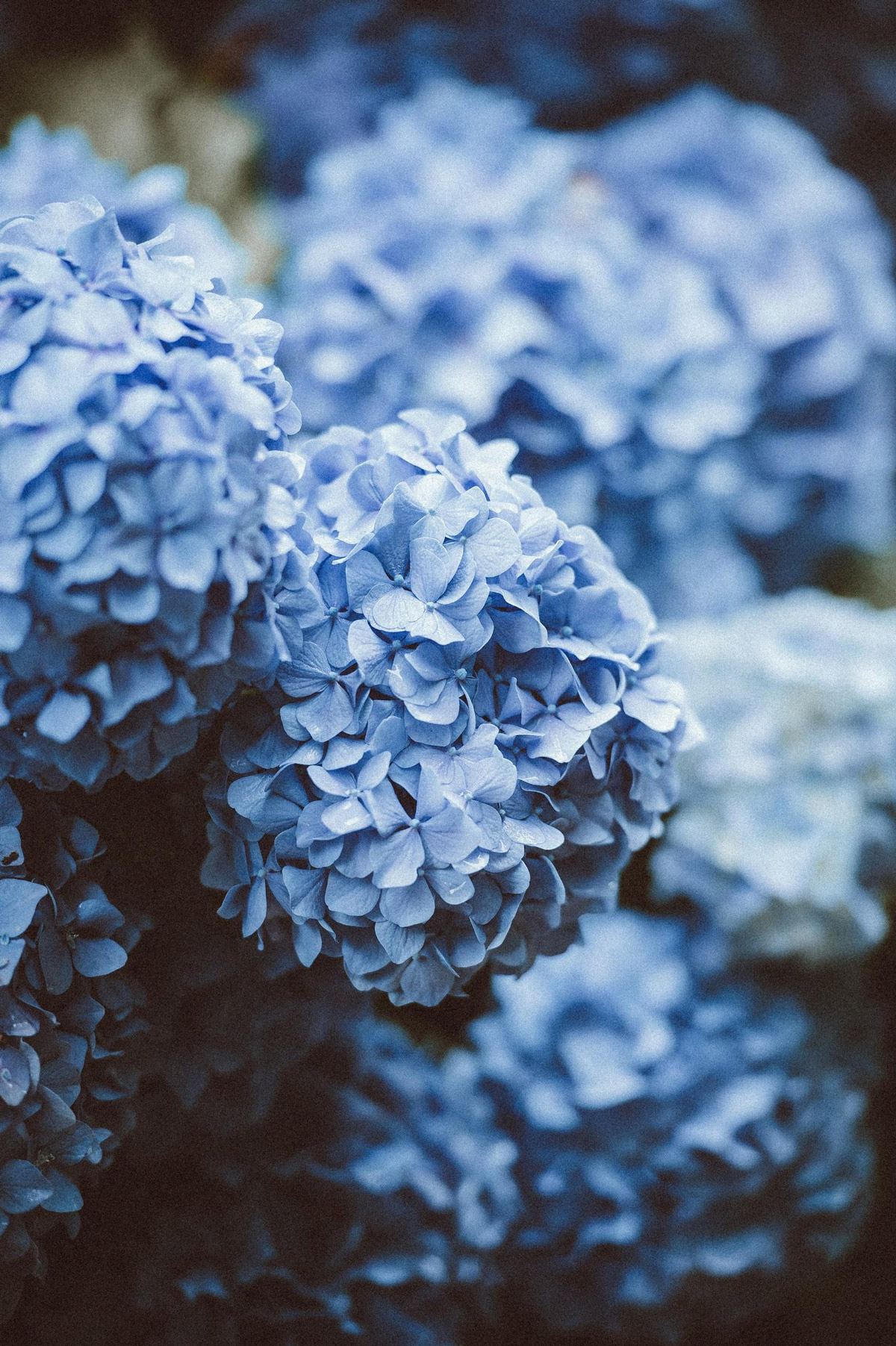 Marriage is all about mutual appreciation, respect, and enlightenment of each other's lives, all of which are represented by the lush blooms of the hydrangea flower. Large and voluminous, these flowers come in multiple colourful variations that range from chic and subtle to camp and bohemian. Whatever you choose, hydrangeas are sure to bring your wedding bouquet and decor to the next level.
4. Orchids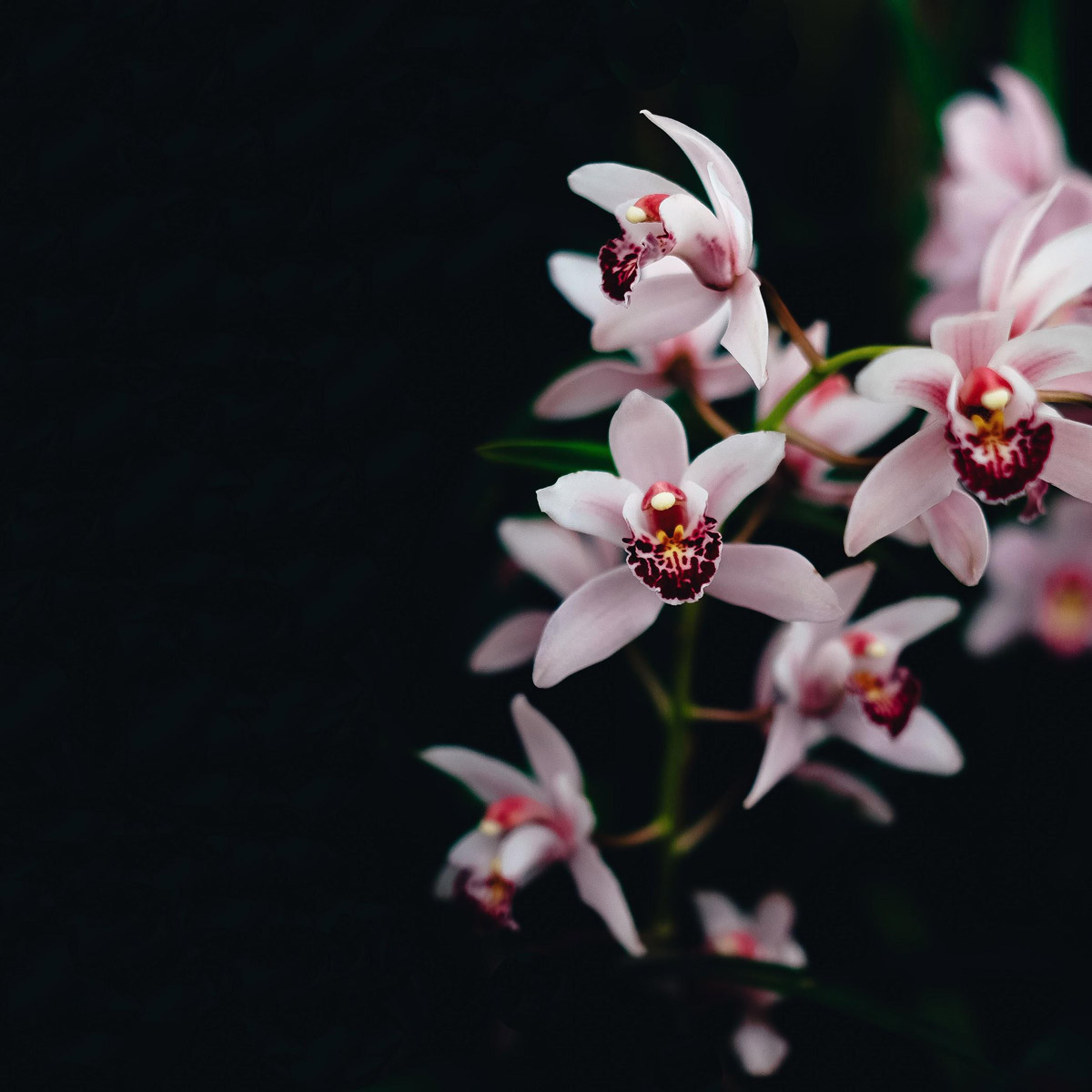 The Orchid is Singapore's national flower, chosen for its hardiness and resilience, as well as its ability to bloom throughout the year. This makes a wonderful metaphor for the future of your relationship with your partner, as they also represent love, beauty, and refinement – all the necessary ingredients for a beautiful, long-lasting marriage!
Florists can bring it all together
Flowers can really help to transform a space, and if you are considering ways to add these beautiful blooms to your bouquets and venue, consider enlisting the help of professionals with experience in floral arrangements.
Grand Copthorne Waterfront Hotel is one such hotel with such expertise, and they pride themselves on being able to customise floral decorations to cater to you and your significant other's needs and preferences, and they even allow you to use your choice of blooms.
With their team's familiarity with the various spaces available in the hotel, you can be sure that their floral arrangements will only serve to enhance the natural beauty and elegance of your selected wedding venue. This is very important because the Grand Copthorne Waterfront Hotel has a whopping 4 ballrooms and 2 chapel-style venues for couples to choose from!
Grand Ballroom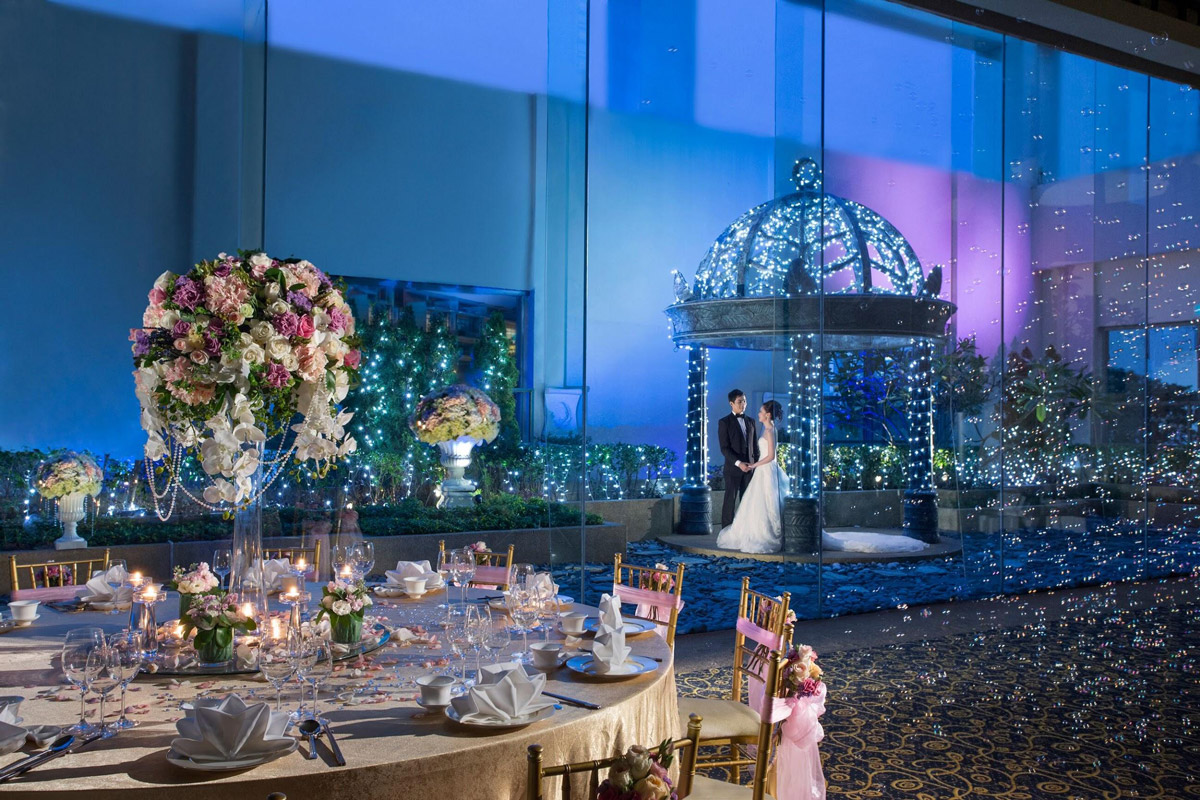 With an impressive seating capacity of up to 650 guests, the Grand Ballroom's curtains can be drawn during the champagne pouring ceremony to showcase a full glass wall and a stunning view of the breathtakingly landscaped garden. Besides being immaculately-kept and lighted up by uncountable twinkling fairy lights, the garden even boasts a mini pavilion of its own!
Waterfront Ballroom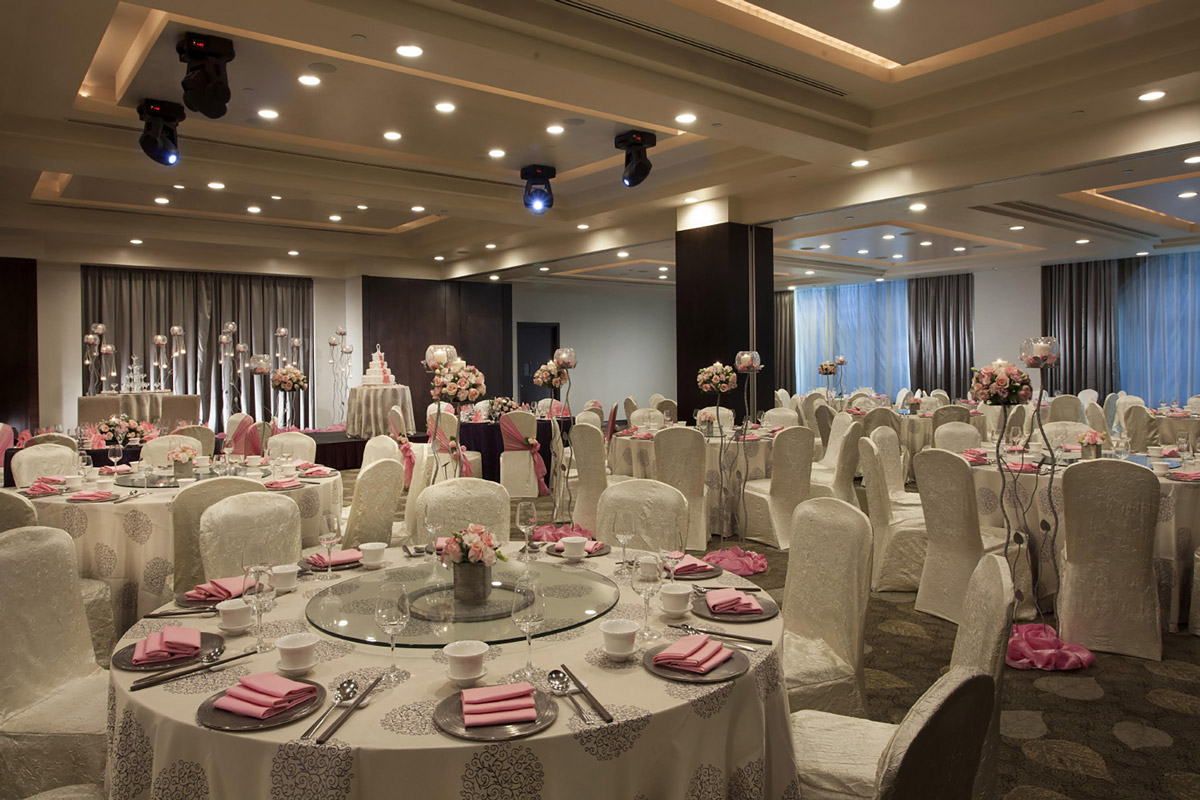 For couples with an extensive guest list who are looking for understated elegance, the Waterfront Ballroom provides a comfortable seating capacity of up to 280 guests that can be split into three smaller rooms.
Riverfront Ballroom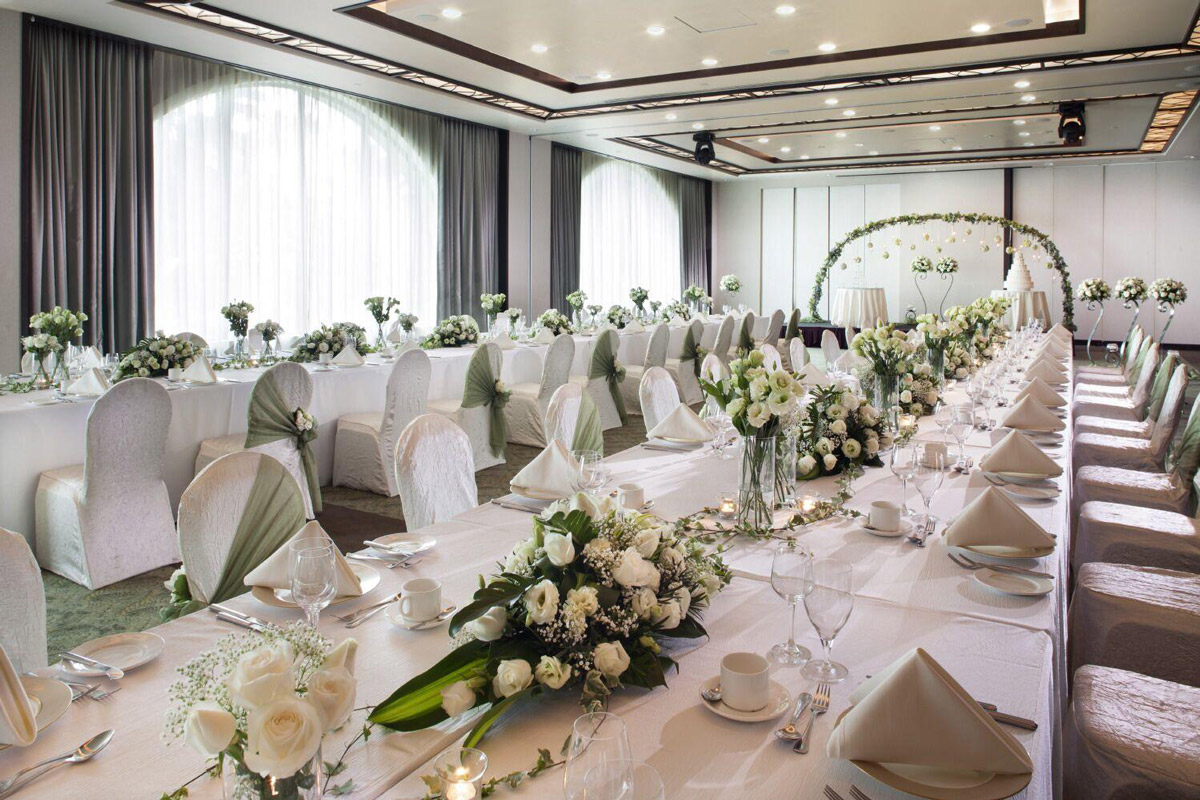 Able to seat up to 200 guests, the Riverfront Ballroom is a dynamic and brightly-lit space that can accommodate both long-table seatings or a traditional banquet set-up. For cosy celebrations, the ballroom can be split into three smaller rooms as well.
Galleria Ballroom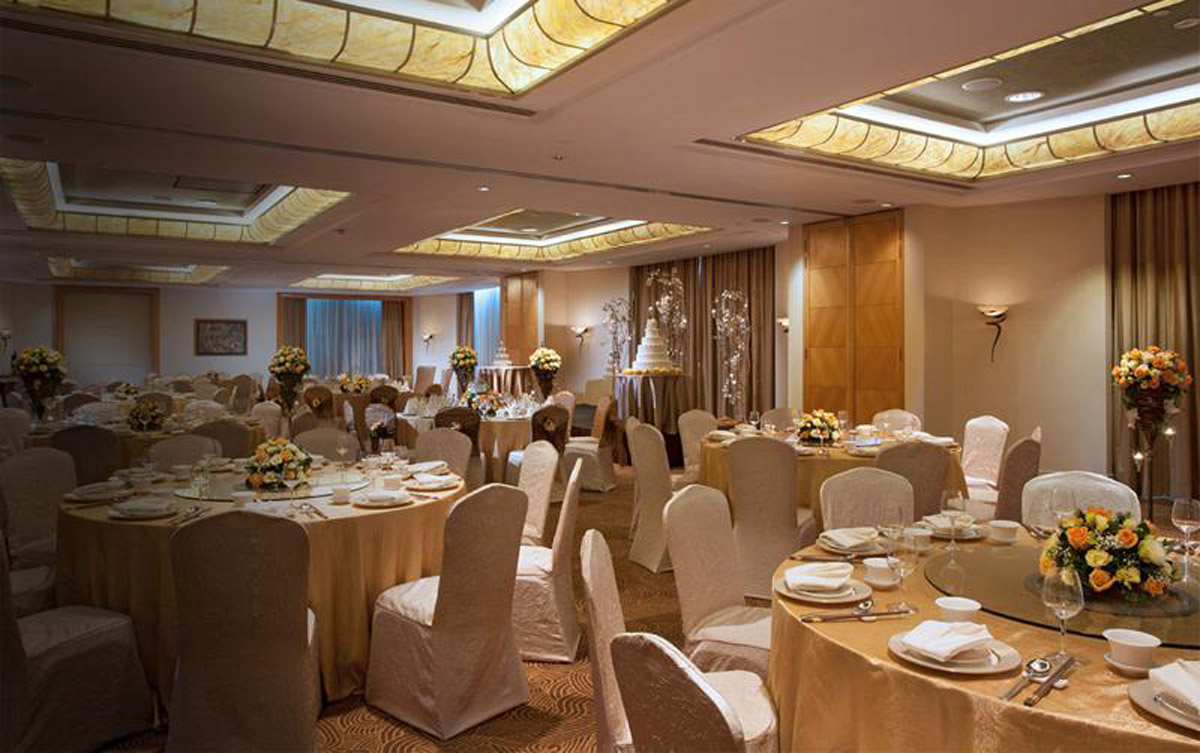 The Galleria is a versatile space with a seating capacity of 160 that can either function as a ballroom for a lavish affair, or be divided into two smaller rooms for couples that prefer a more intimate occasion.
Paradiso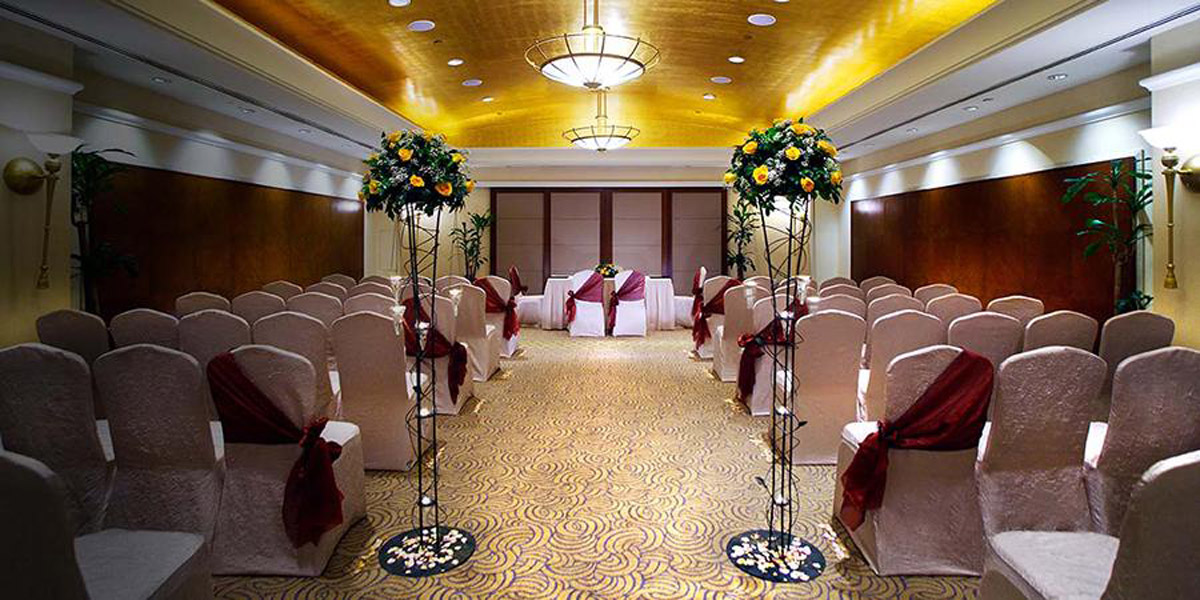 Minimalistic and cosy, the Paradiso is a small, beautiful chapel setting that seats up to 70 guests, where you can get married to the well-wishes of your closest family and friends.
Promenade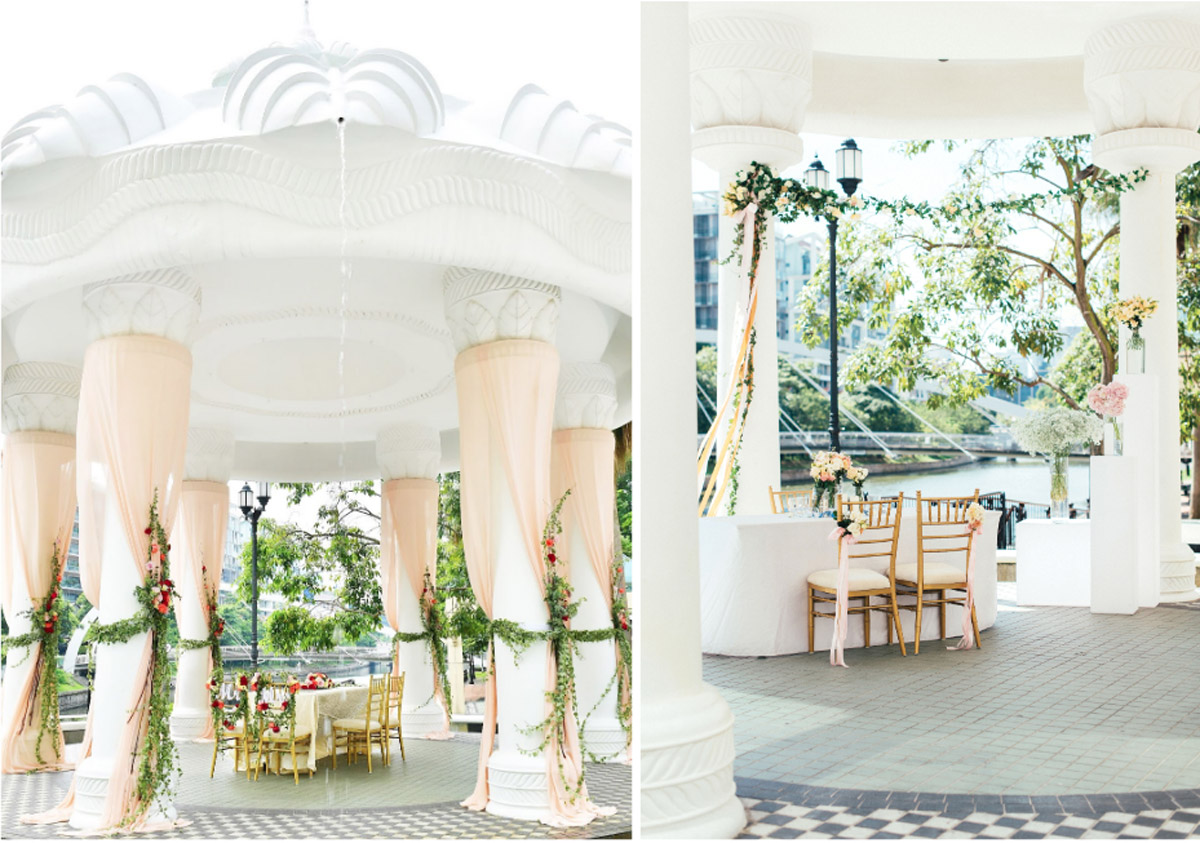 If you wish to have a garden-inspired outdoor solemnisation with your dearest ones, the Promenade is a cosy venue perfect for you. Sitting on the banks of the Singapore River, it can fit up to 50 guests snugly.
Let your love blossom at Grand Copthorne Waterfront Hotel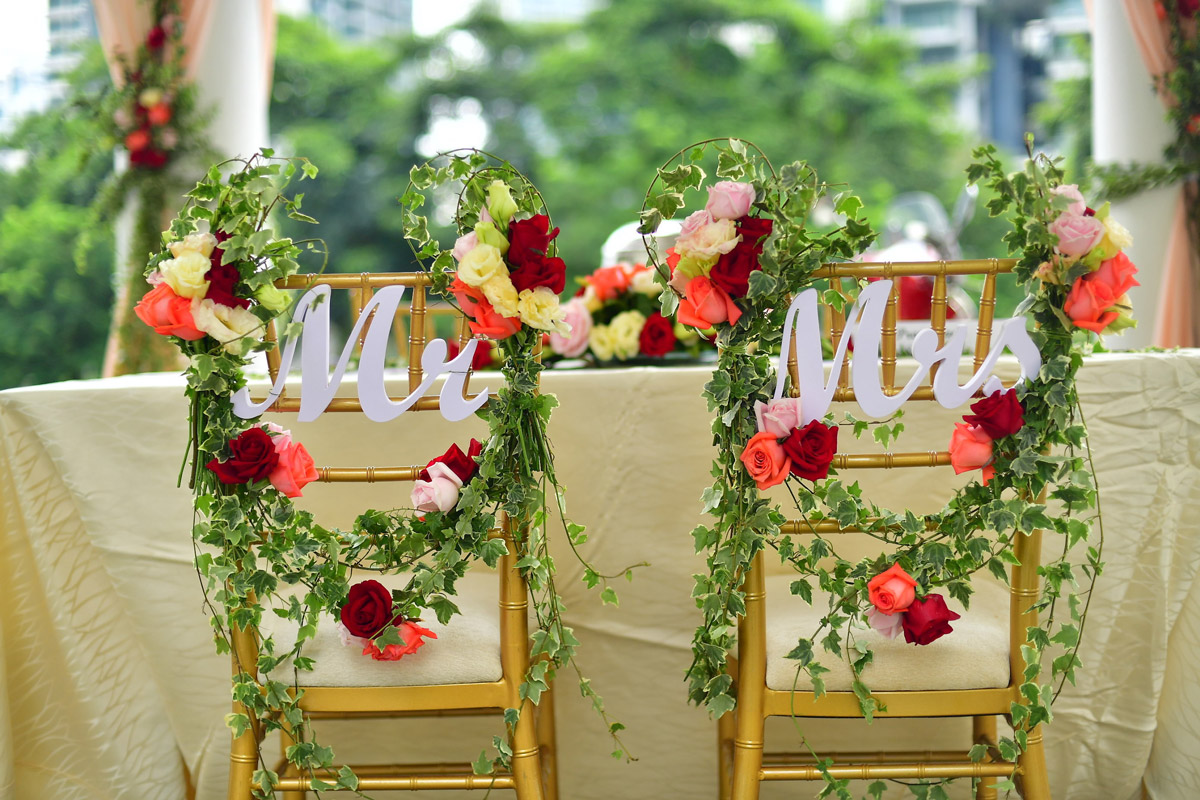 Grand Copthorne Waterfront Hotel is home to a myriad of venues – each with their own distinct character – to cater to every couple's need and preference. Whether you've chosen the grand, opulent ballroom or the quaint, intimate chapel, the hotel's dedicated and experienced wedding specialists will do their best to turn your selected venue into a unique and stunning space befitting of your special love story.
On top of that, the hotel also prides itself on having flexible package perks that can be customised for couples, and to find out more about the Grand Copthorne Waterfront Hotel, simply contact them at 6233 1119 or send an e-mail to weddings.gcw@millenniumhotels.com.
Address: 392 Havelock Rd, Singapore 169663
Telephone: +65 6233 1119
E-mail : weddings.gcw@millenniumhotels.com
Website : www.celebrateatgcw.com/weddings
Facebook : www.facebook.com/GrandCopthorneWaterfrontHotel
Instagram : www.instagram.com/grandcopthornewaterfront
________________________________________
This article was written for Grand Copthorne Waterfront Hotel.