4 Reasons Why Sofitel Singapore Sentosa Resort & Spa is one of the Best Venues for a Fairytale Wedding
2020-12-10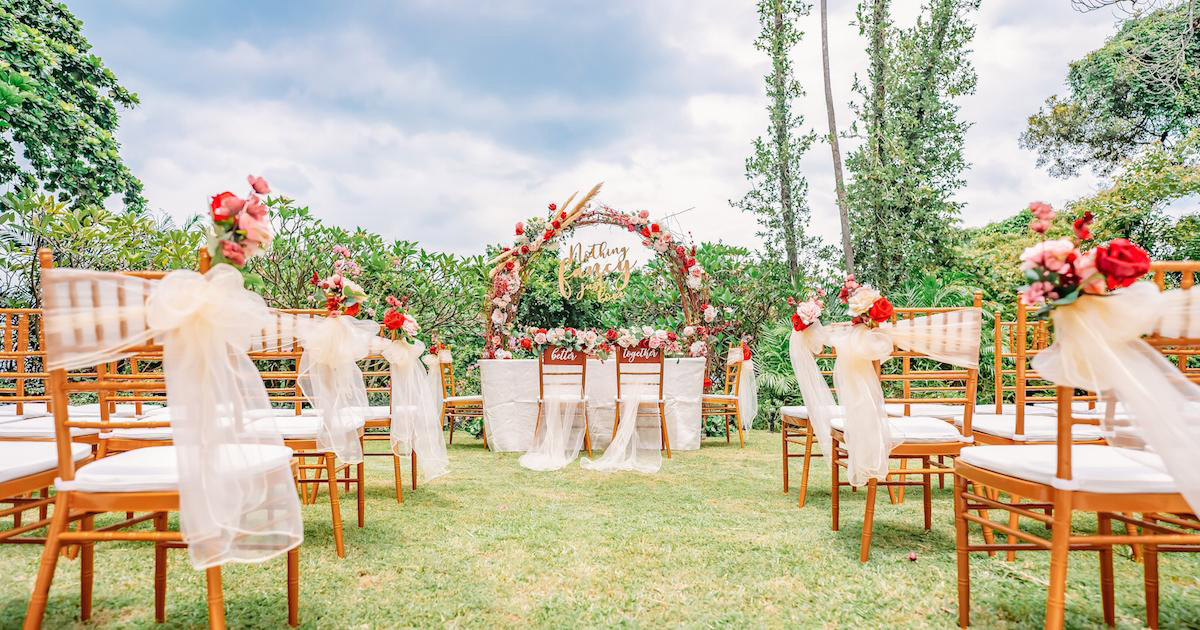 A solemnisation set-up at Sofitel Singapore Sentosa Resort & Spa's Spice Island Point
Singapore's a concrete jungle, but hold onto your dreams of a magical, fairytale-like wedding — there's a place to turn it into reality, and it's none other than Sofitel Singapore Sentosa Resort & Spa!
Nestled among balmy beaches on Sentosa Island, the resort sits atop a cliff with the South China Sea stretching into the horizon. Stylish, sleek, and chic, it boasts a unique French-Parisian interior that incorporates elements from our local culture and offers unparalleled views, epicurean delights, and absolute peace of mind with their dedicated hospitality and passion for pulling off dreamy weddings.
Read on to find out why else Sofitel Singapore Sentosa Resort & Spa could be the venue for you!
1. Romantic solemnisation venues for every love story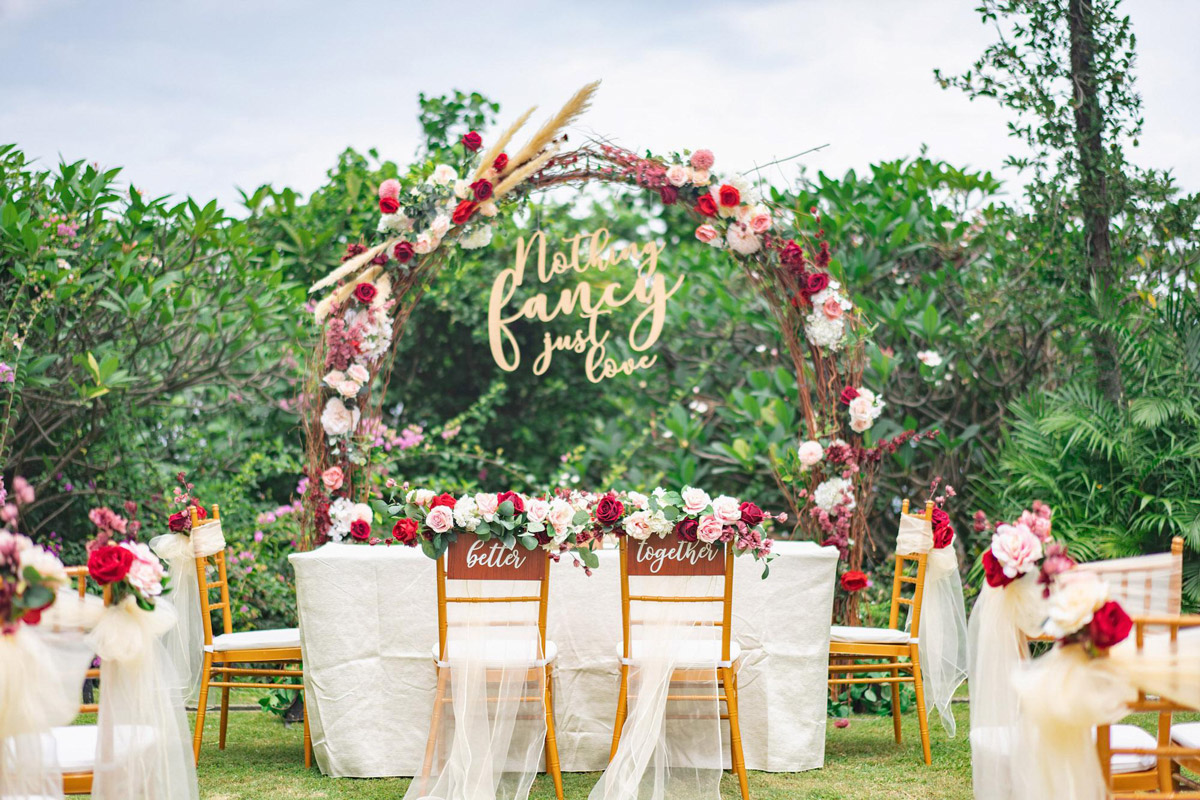 Spice Island Point
Ditch the conventional ballroom and feel like a whimsical, carefree princess at Spice Island Point as you exchange your vows on an elegantly-manicured lawn surrounded by azure skies and the infinite sea!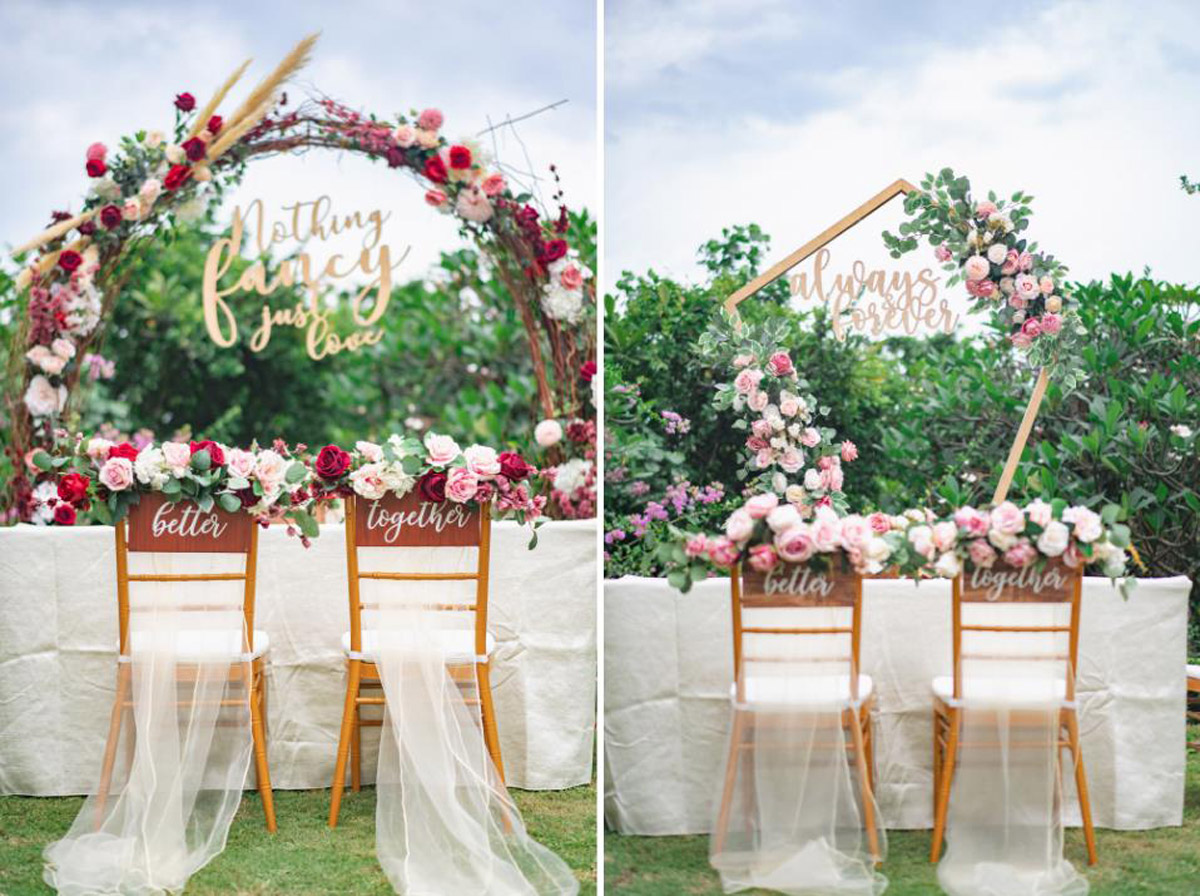 Some solemnisation theme options available at Sofitel Singapore Sentosa Resort & Spa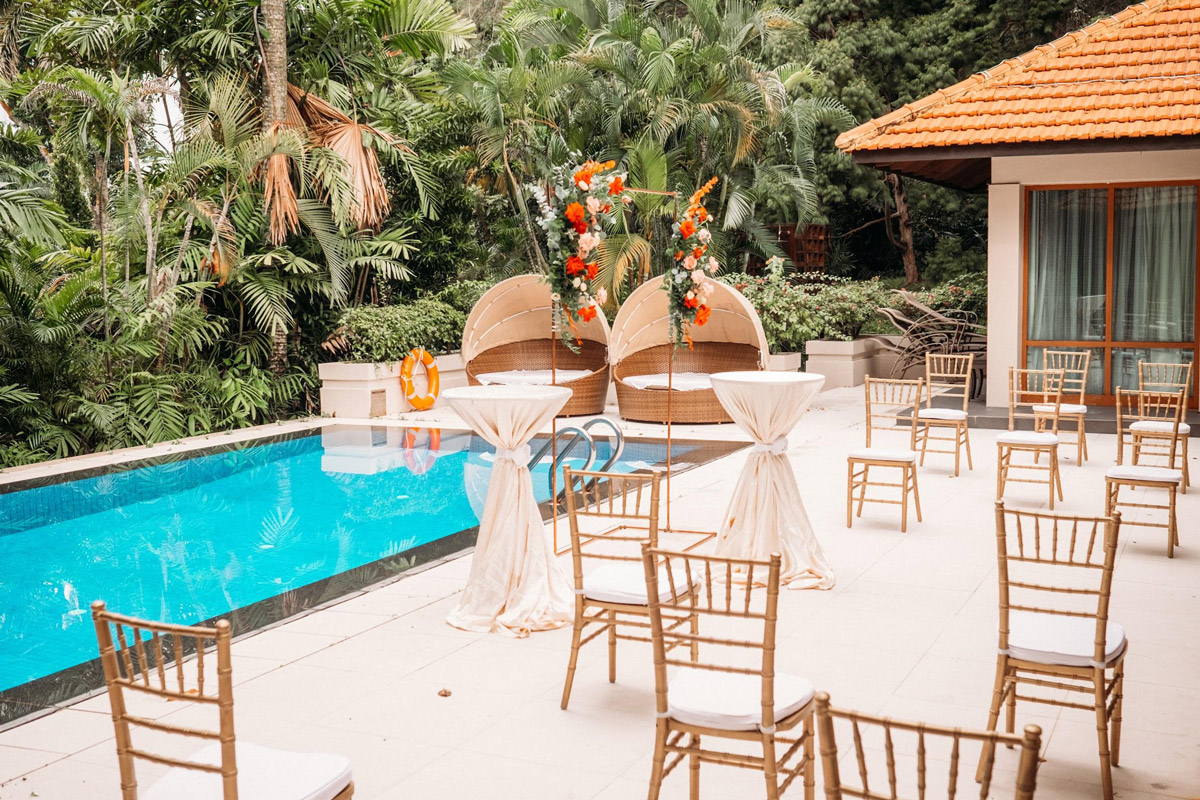 Villa Du Jardin
If you prefer a more private, intimate ceremony, the secluded Villa du Jardin is also a tranquil, romantic location suitable for a solemnisation. With its private garden and swimming pool, a dining and living area, as well as two spacious bedrooms, it's definitely spacious enough for all your guests to be seated comfortably while maintaining a safe distance from one another.
The pool also transforms into a dazzling reflection of the night sky when night falls, making it ideal for evening solemnisations too.
2. Versatile banquet spaces for celebrations of every size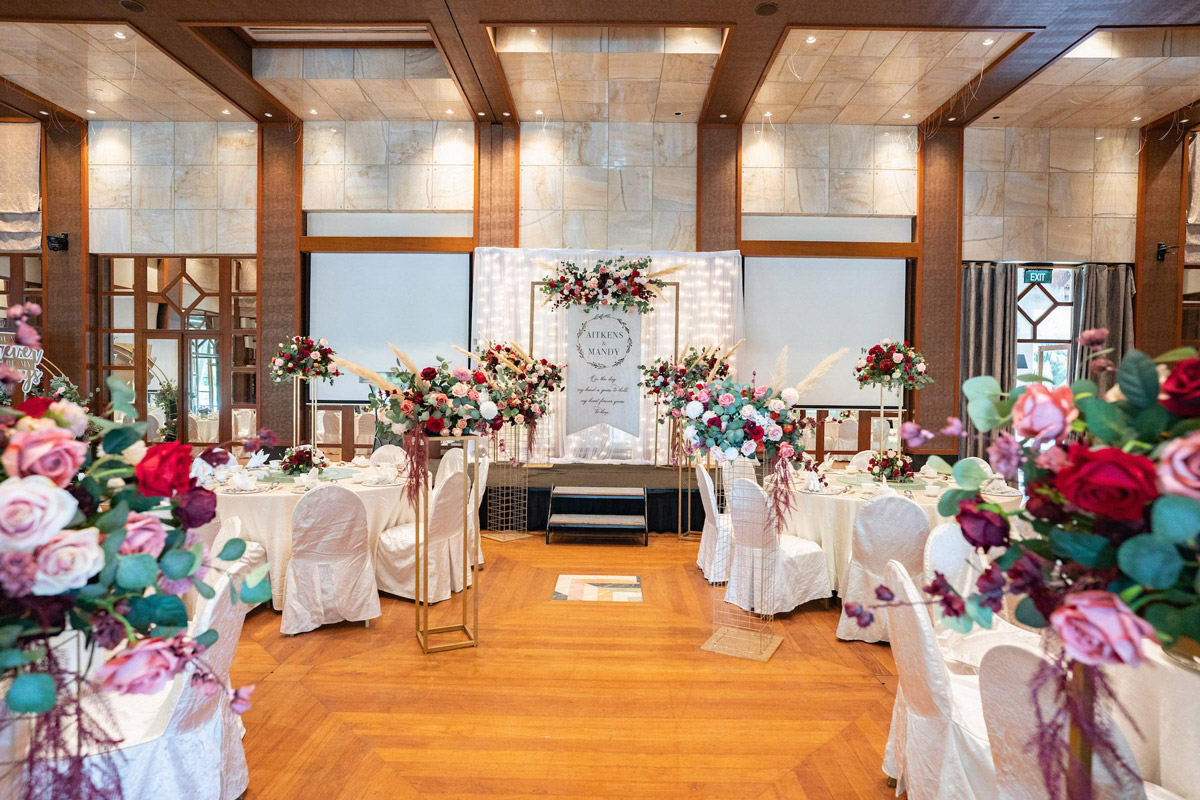 Saffron Ballroom
Once your solemnisation is over, or if you wish to hold your solemnisation and wedding reception at the same place, adjourn to the resort's plethora of indoor spaces! Whether you're planning a large, grand celebration or a cosy gathering for your nearest and dearest, Sofitel Singapore Sentosa Resort & Spa will have a venue for you.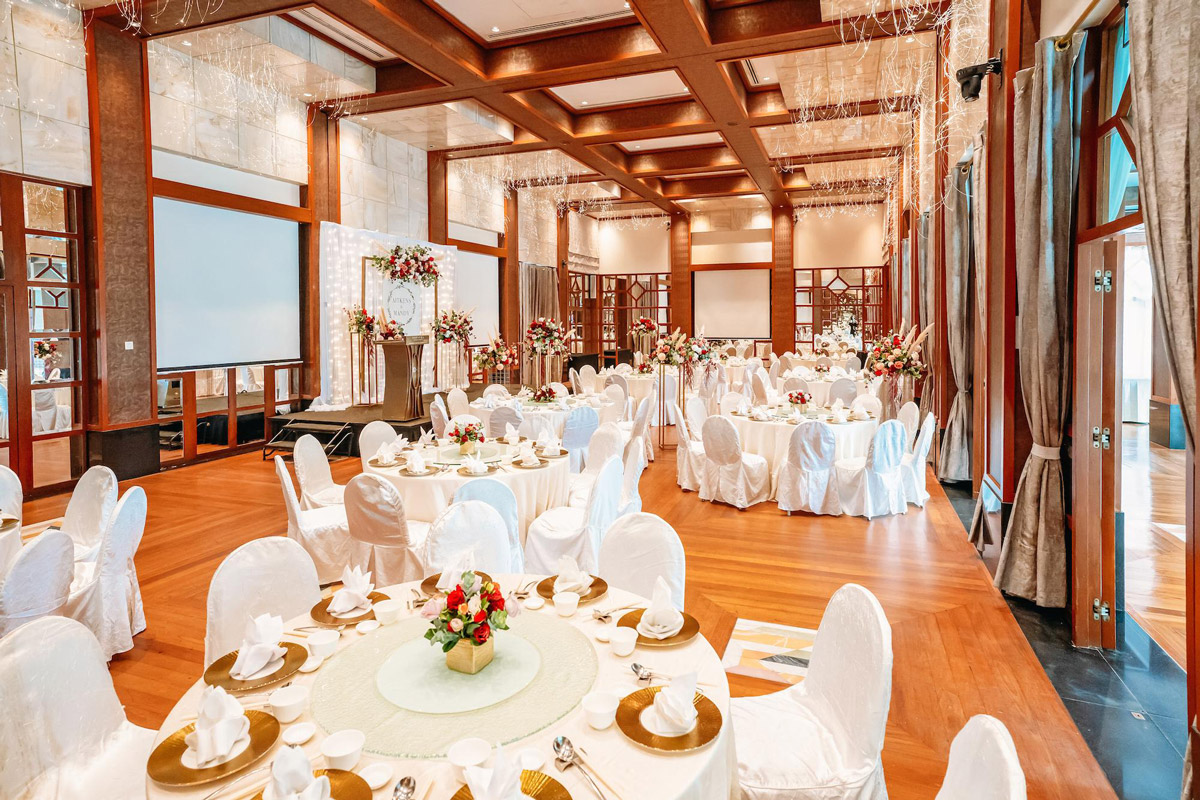 Saffron Ballroom
Both the Straits and Saffron Ballrooms are pillarless and decked in immaculate French fittings with a panoramic view of the sea. For those who love the vintage, Old World opulence, opt for the Saffron Ballroom, which has mirrored walls, gleaming parquet flooring, high ceilings, and a cutting-edge lighting system that will transform the ceiling into a canopy of sparkling stars.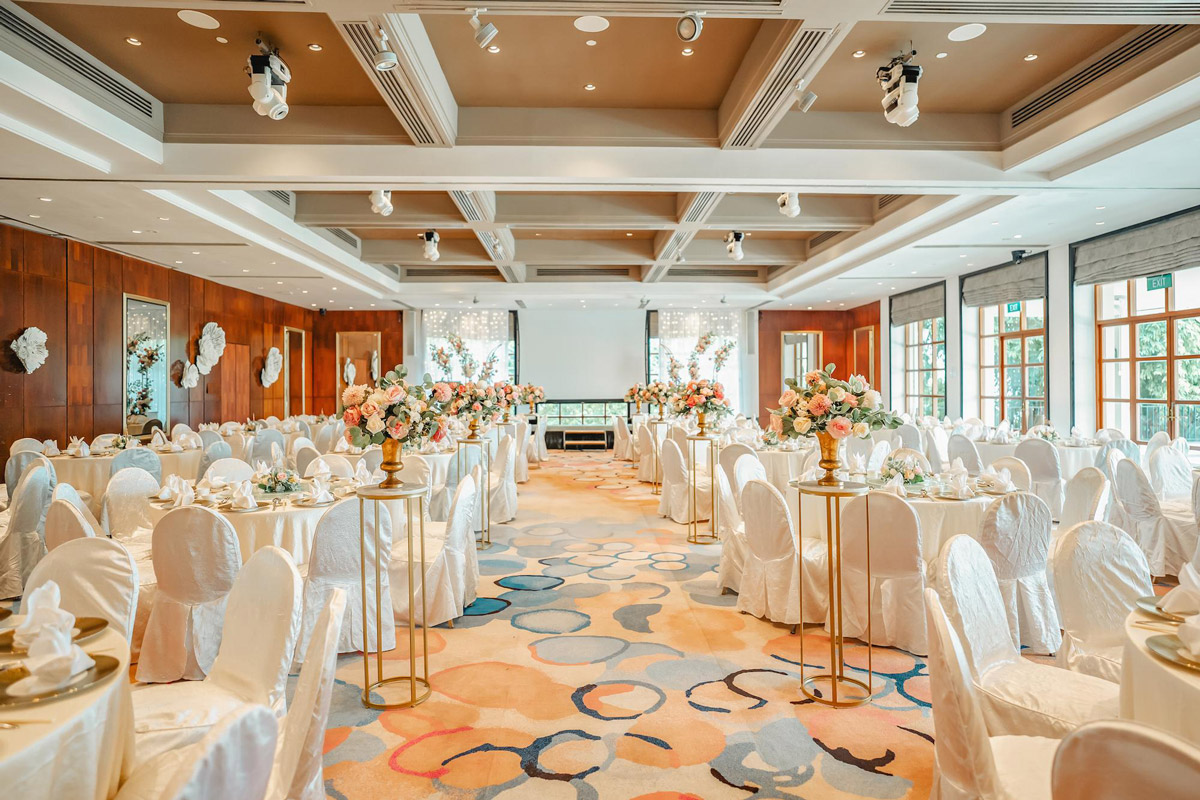 Straits Ballroom
On the other hand, if you prefer a bright, contemporary aesthetic, the Straits Ballroom has floor-to-ceiling windows that allow plenty of natural light to stream in, creating an ethereal and magical atmosphere!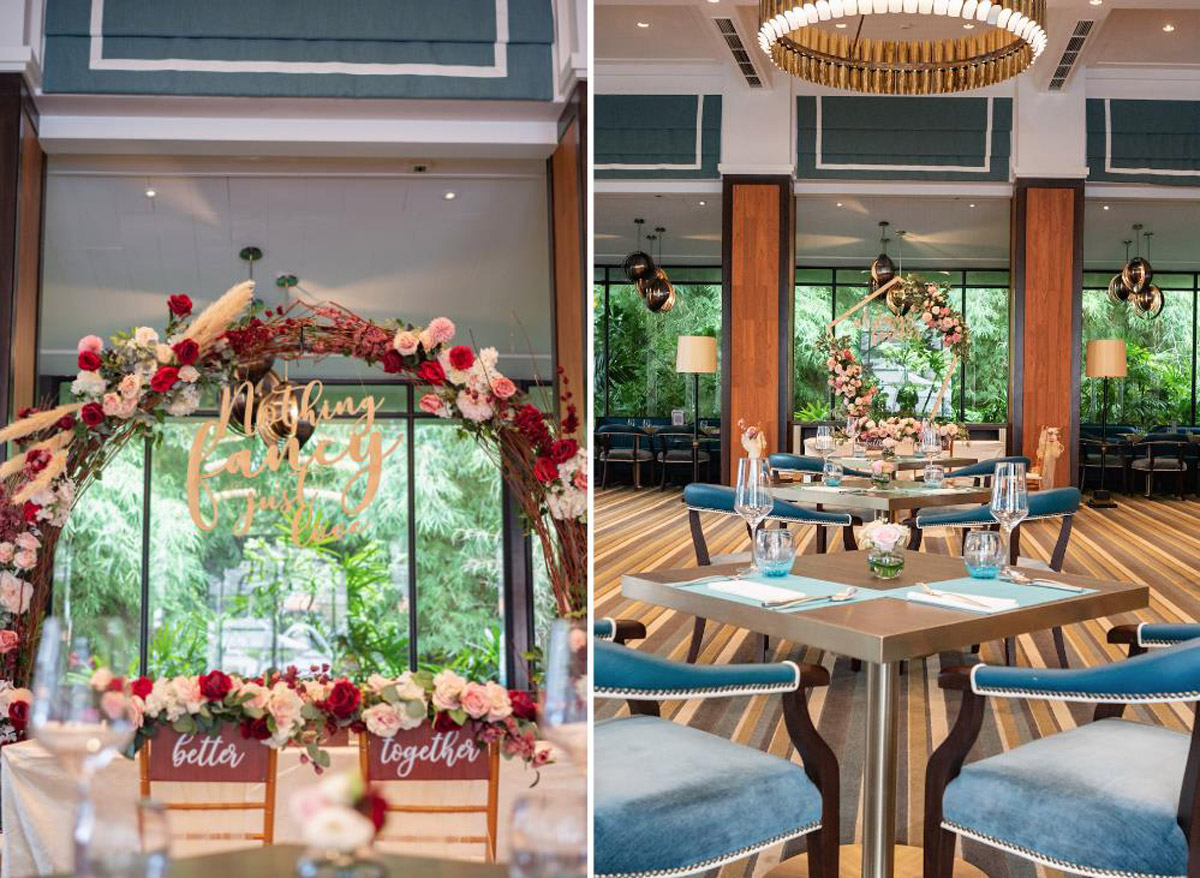 The Cliff
As for smaller receptions, The Cliff is Sofitel Singapore Sentosa Resort & Spa's speciality restaurant, which is fitted with dark wood panelling and black and gold trimmings for a classy and refined setting.
3. Exquisite French Parisian touch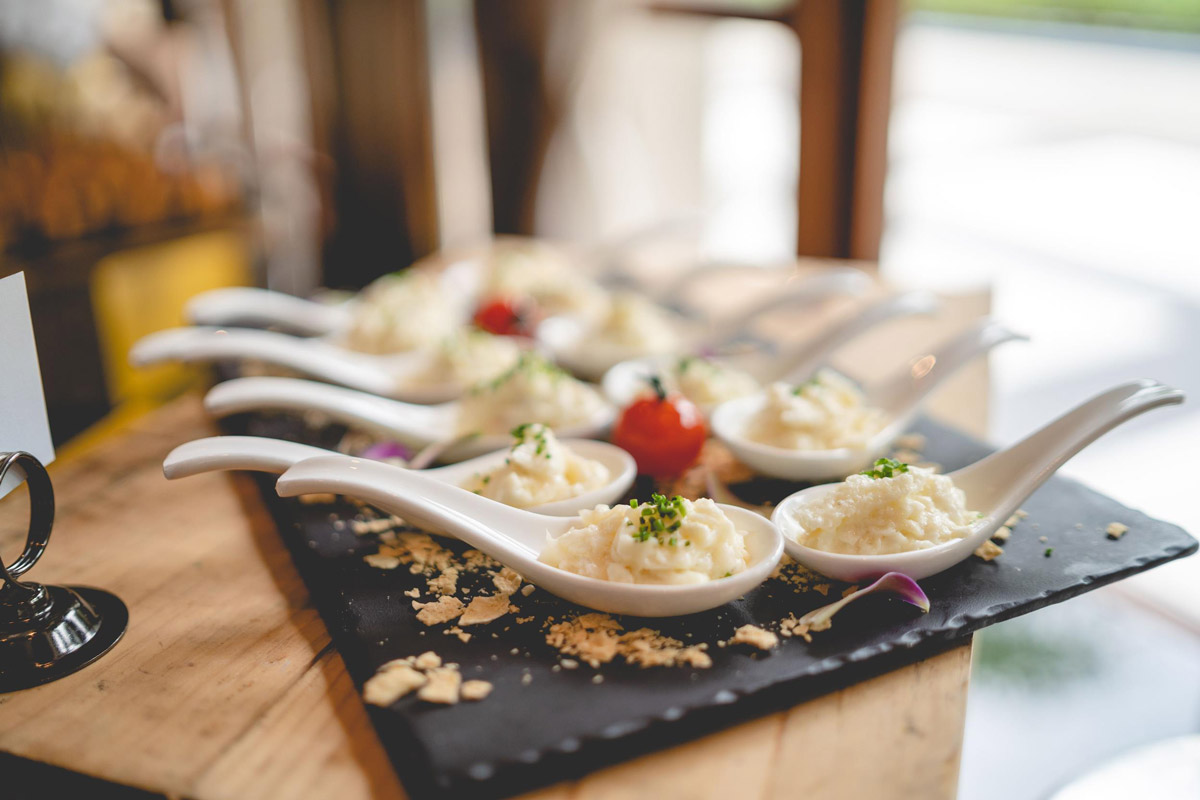 Delight your guests even with the canapes!
Paris is known for having beauty and elegance in its architecture, cuisine, and culture, and likewise, Sofitel Singapore Sentosa Resort & Spa impresses with sophistication in even the tiniest detail.
Besides its exquisite decor and interior design, the resort offers gastronomical French and traditional Chinese cuisine to excite and indulge taste buds, and even has a private entrance and roundabout just for you and your wedding guests to use to enjoy utmost exclusivity! It also provides valet and complimentary parking for all, which allows your guests to revel in a luxurious air of ease.
4. Unparalleled pampering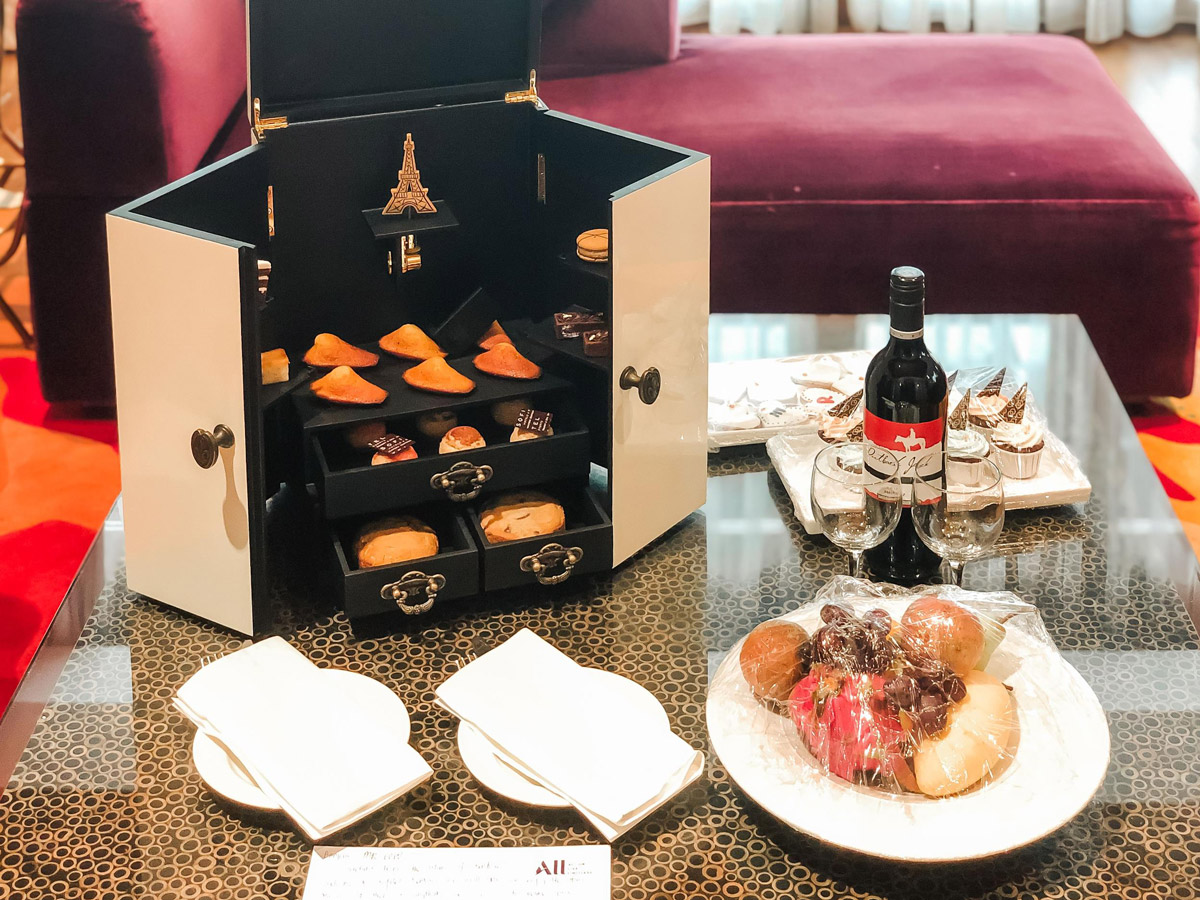 Treat yourself to some well-deserved refreshments in your bridal suite after a long day of merrymaking
Since you and your sweetheart are the main characters of your fairytale-like love story, your wedding should naturally conclude with a worthy "happily ever after". Sofitel Singapore Sentosa Resort & Spa understands that, so all couples who wed in their premises get to wrap up their celebrations with an unforgettable experience!
Relax and rejuvenate with a two-night stay in a lavish suite, enjoy an invigorating couples massage by experienced therapists in the award-winning Sofitel SPA, and be entitled to these perks:
● Complimentary and exclusive use of the venue
● Wedding favours
● Customised guestbook
● A moneybox that matches the wedding theme
● Customised wedding invites
● Themed decorations and a befitting cake
● A dedicated wedding coordinator.
Exclusive fairytale-like perks within your reach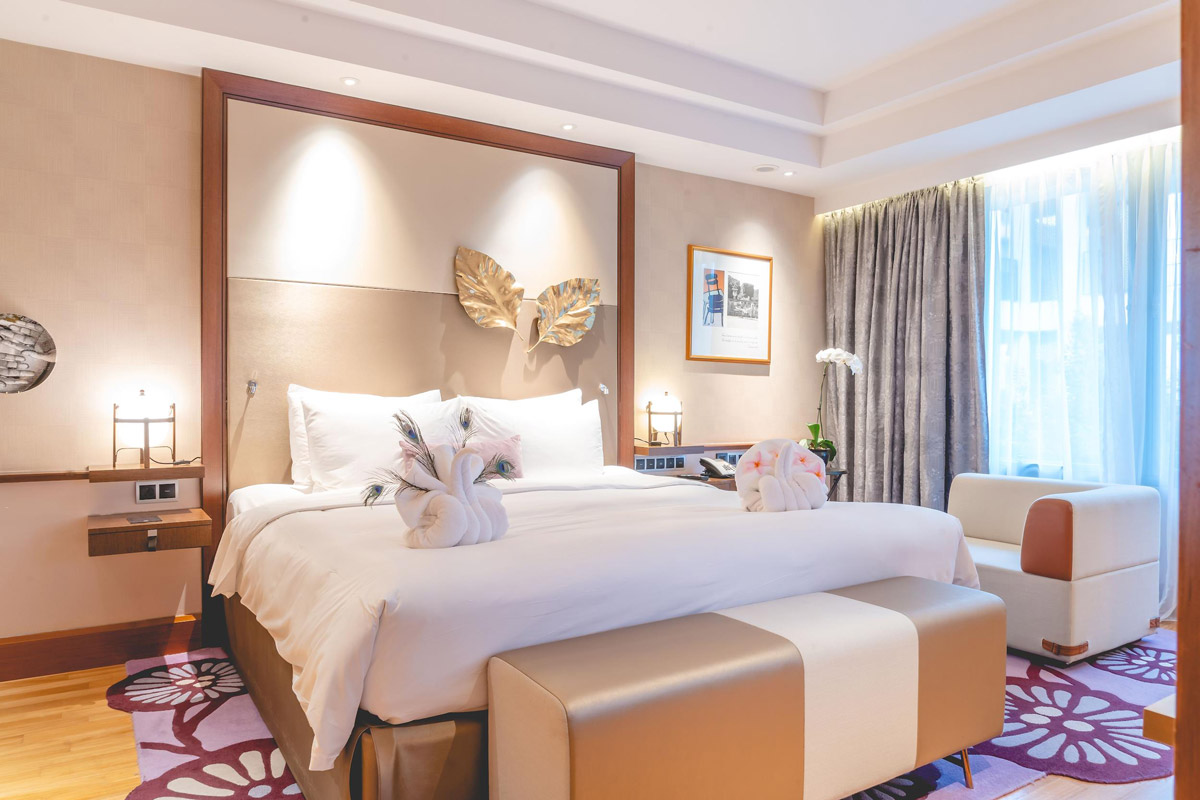 A part of the luxurious suite
As an added bonus for couples who decide to sign a package (for a 90-persons Wedding Dinner) with the resort on or before 28th February 2021, Sofitel Singapore Sentosa Resort & Spa will throw in these premiums:
● 50% discount off their Solemnisation package of $3,088++
● A choice of either free-flow of beer or free-flow of wine during the wedding banquet
● F&B credit of $88 nett for dine-in at the Garden Restaurant during their wedding stay with a complimentary cocktail served during the meal
● A complimentary upgrade to the Prestige Suite for the bridal couple
● A complimentary 2-night stay for the couple's first wedding anniversary.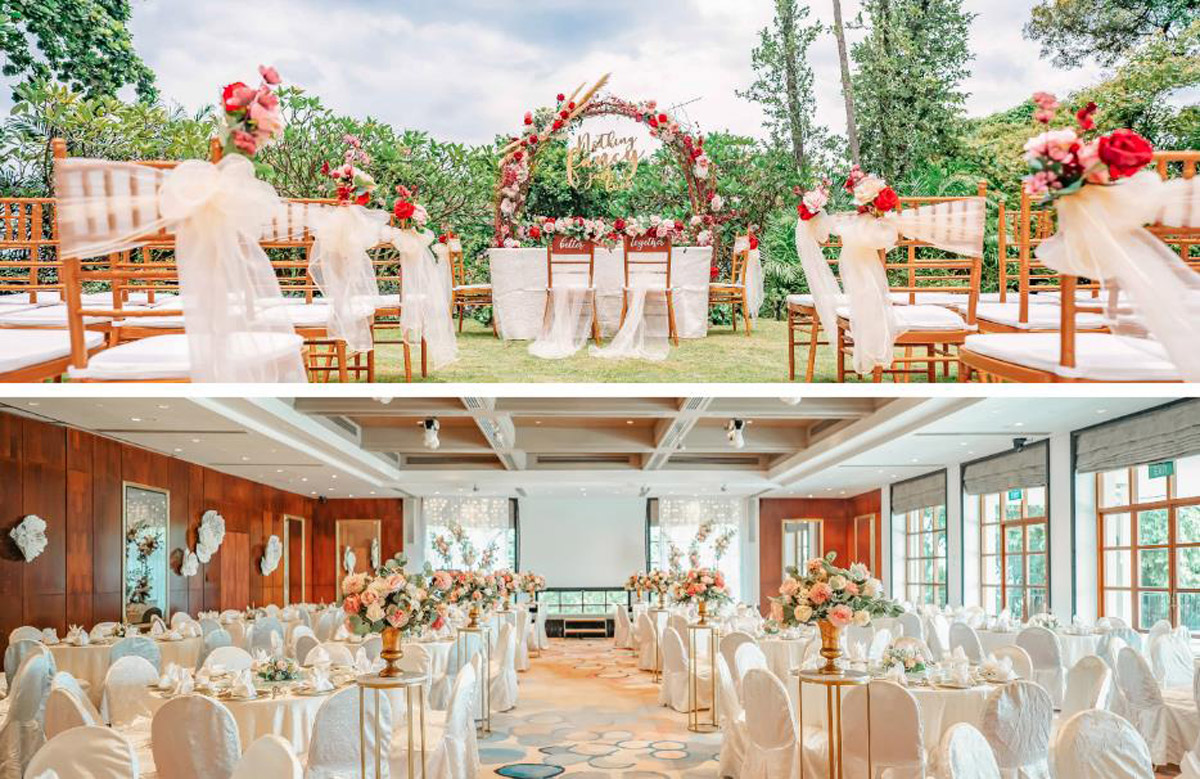 It's not every time you'll get to enjoy such attractive benefits, so make sure to grab them while you can and make your wedding everything you've dreamed of and more! All you have to do is to contact Sofitel Singapore Sentosa Resort & Spa here or drop them an email at h9474@sofitel.com.
Sofitel Singapore Sentosa Resort & Spa
Address: 2 Bukit Manis Road Sentosa, Singapore 099891
Telephone: 6708 8310
Email: h9474@sofitel.com
Website: https://www.sofitel-singapore-sentosa.com/
Facebook: facebook.com/sofitelsingaporesentosa
Instagram: instagram.com/sofitelsingaporesentosa
________________________________________
This article was written for Sofitel Singapore Sentosa Resort & Spa.