4 Things to Look Out for When Choosing A Bridal Boutique
2020-01-02

Are you excited and looking forward to attending your first wedding show with your betrothed? Or do you feel overwhelmed by the vast choices of bridals boutiques available?
We understand that navigating through the crowds while being surrounded with spellbindingly beautiful decor and gowns can make decision-making harder than it should be, but fret not — all you need to do is to keep a lookout for these 4 major deal-clinchers to know if a bridal boutique is the one for you or not.
1. Variety & novelty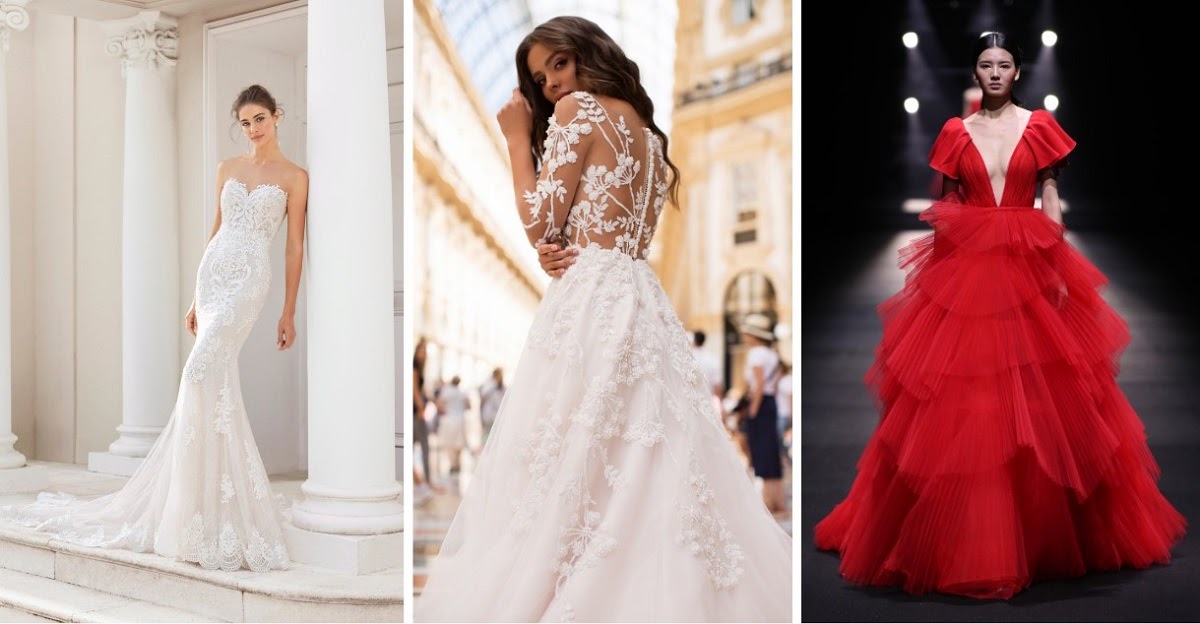 From left to right: Rosa Clara, Giovanna Alessandra, The Atelier by Professor Jimmy Choo
Source: Z Wedding

This not only applies to having a wide range of gorgeous gowns and tuxedos for your perusal, but also having unique and interesting wedding photography venue and studio options. Besides looking our best in the most stunning gowns and suits matched with flattering hairstyles and makeup looks, we also want our pre-wedding and actual day shoots to feel personal and meaningful to our own love story.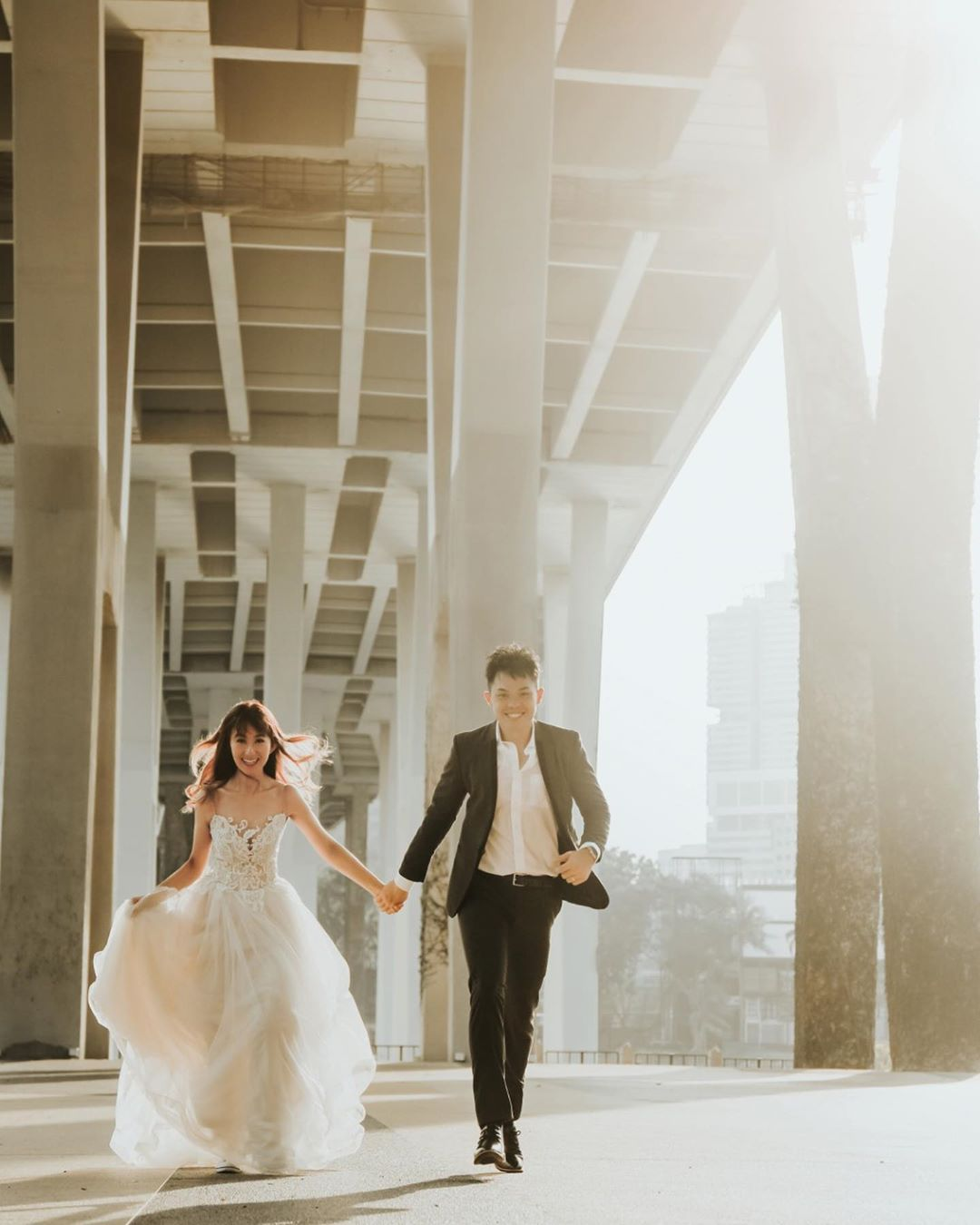 Source: @zwedding and @chrislingphotography
Take your time to sit down with potential boutiques and check out the studio spaces that they have available, or the photo-worthy outdoor spots that they recommend. If the gowns, makeup and hairdo, and photography do not strike a chord with you, move on and keep searching!
2. Guidance & care
For the vast majority, this is the first time that you're planning for and orchestrating your own wedding. It's common to be unsure of what needs to be done, or how to present yourself to your guests, so we recommend looking for a bridal boutique that's willing to run through and explain in detail the ins and outs of a wedding that laymen often overlook. Find a consultant who you can be comfortable to share your concerns with. This way, it'll take off some of that pre-wedding stress too!
3. Commitment & dedication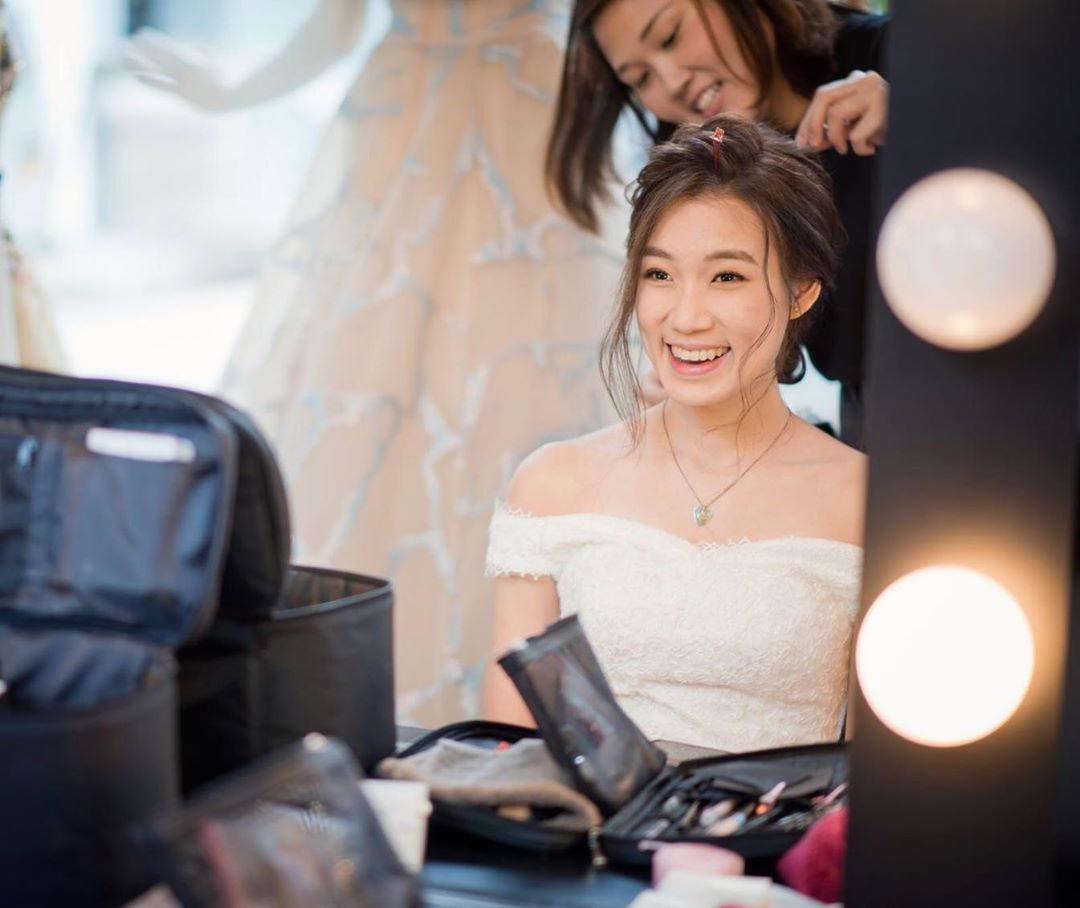 Source: @amber.zw (Professional Make-Up Artist from Z Wedding)
Other than needing a team who knows what they're doing, you'll also want people who can go the extra mile. You're getting more bang for your buck when your photos turn out even better than you thought they would because they went again for a site recce on their own, or when your makeup artist styles you in a way that best suits your features and theme. It's the little things that count!
4. Positivity & professionalism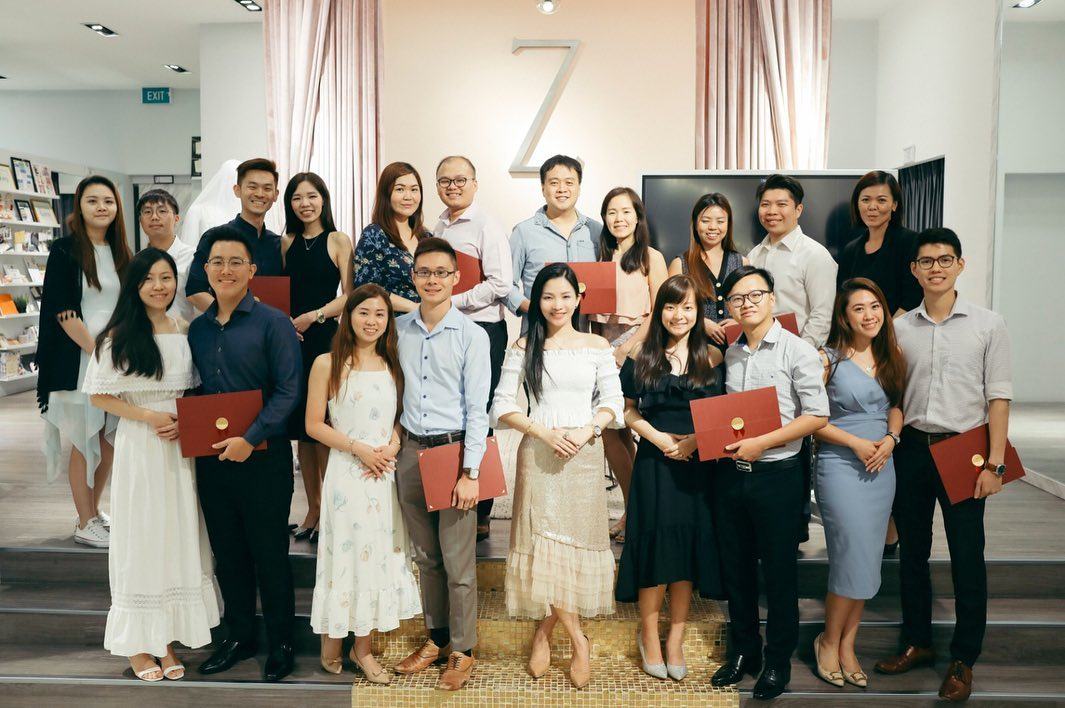 All smiles from couples who attended Z Wedding's march-in course.
Source: @zwedding

By scrolling through the social media feeds and websites of different boutiques, you'll get a feel of their work style and what their previous customers thought about them. You'll definitely want a boutique that has already amassed a fair amount of good reviews! This not only shows their credibility and reliability; a well-managed web page also demonstrates their professional skills in design and customer management, and you'll know that you're in safe hands.
Peace of mind with Z Wedding
One such bridal boutique with the most number of positive reviews is none other than Z Wedding, which works exclusively with Chris Ling International Photographers. They have a huge online presence, totalling to a combined sum of 20k followers on Instagram and over 200 customer review videos on YouTube that recounts real-life couples' experience with both Z Wedding and Chris Ling International Photographers. Painstakingly built up over the past 12 years, watch any of their videos and it's clear that their strong reputation is a product of their sincere devotion to their craft and mission of helping couples.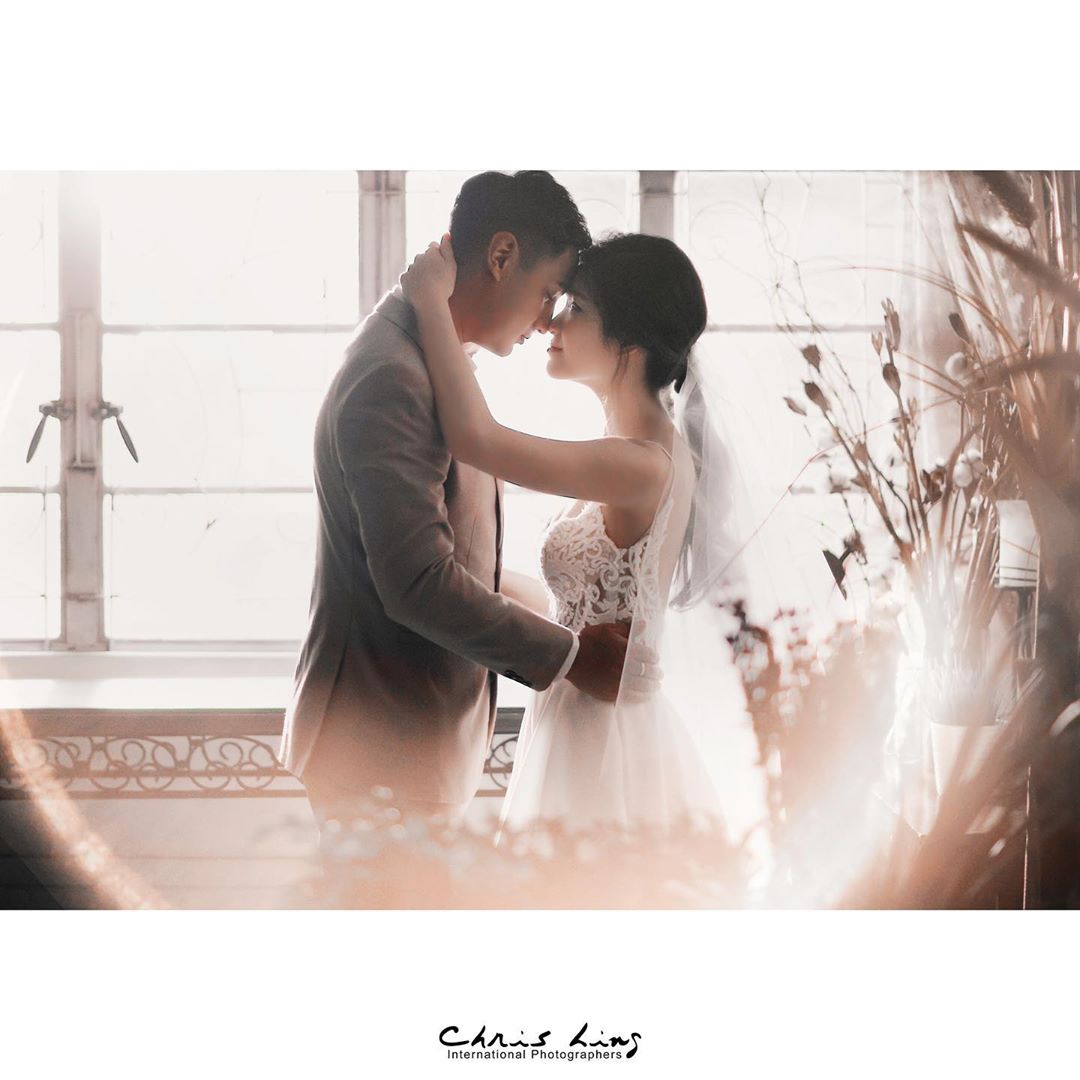 Source: @chrislingphotography
Located at Tanjong Pagar, their studio-boutique has a wide variety of rooms and settings for couples to hold their shoot in. Alex and Sheryl have even described them akin to escape rooms — with so many beautifully-decorated nooks and crannies, your overall shoot stand out from other couples even if you're both shooting in the same studio! For Alex and Sheryl, their shoot turned out better than they expected and acted as a visual storybook for their unique love story, with a huge variety of photos for them to select for their album.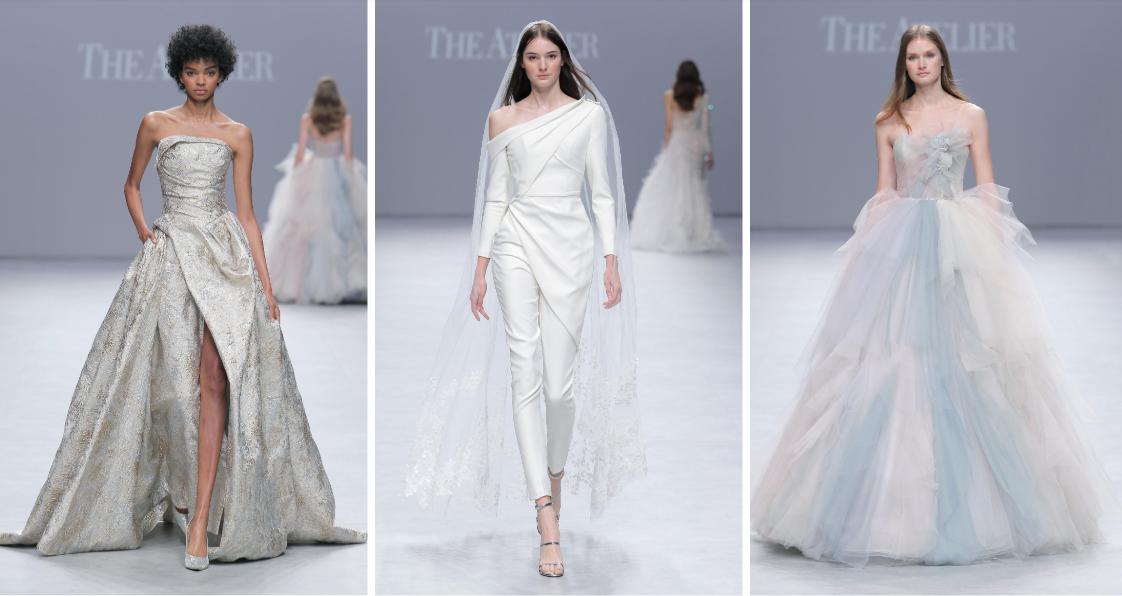 Bridal couture from The Atelier by Professor Jimmy Choo that you can waltz in on your big day.
Source: Z Wedding

If your aesthetic involves sleek, timeless, and elegant designs just like Mike and Annabel, Z Wedding will have just the gown and suit for you too. The exclusive local distributor for Jimmy Choo's The Atelier bridal gowns, they also carry international labels such as Rosa Clara, Marchesa Notte, and Giovanna Alessandra.
Sleek and stunning gowns from Marchesa Notte that you'll be able to find at Z Wedding.
Source: Z Wedding

As for their bespoke gown collections, brides-to-be can look forward to an impressive lineup that consists of both classic and fashion-forward styles in various cut and fit, suitable for different body types.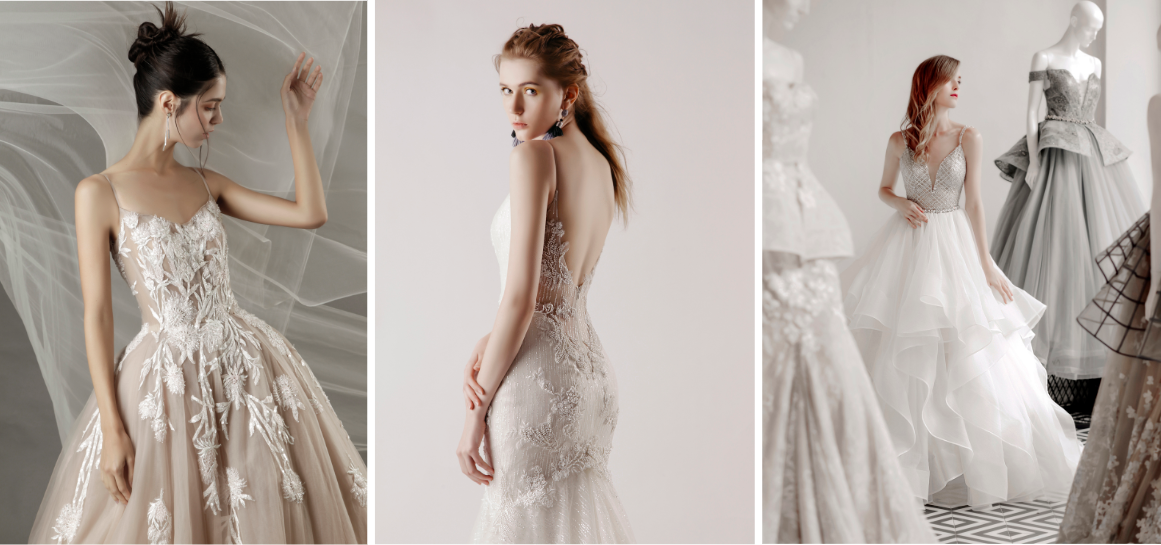 Z Wedding's gown collection
Source: Z Wedding

On top of that, the professional gown consultants and designers at Z Wedding are also well-equipped with relevant knowledge and experience to help you find your perfect dress if you find yourself spoilt for choice!
The affable staff are also greatly recommended by Siang Choong and Li Ping, who thought that their professional tips and views really helped them along in their decision-making. Eden and YiJing have the same to say — they were immensely impressed with their hairstylist and makeup team, who took time to change up YiJing's style for different scenes and were comfortable and supportive throughout their shoot!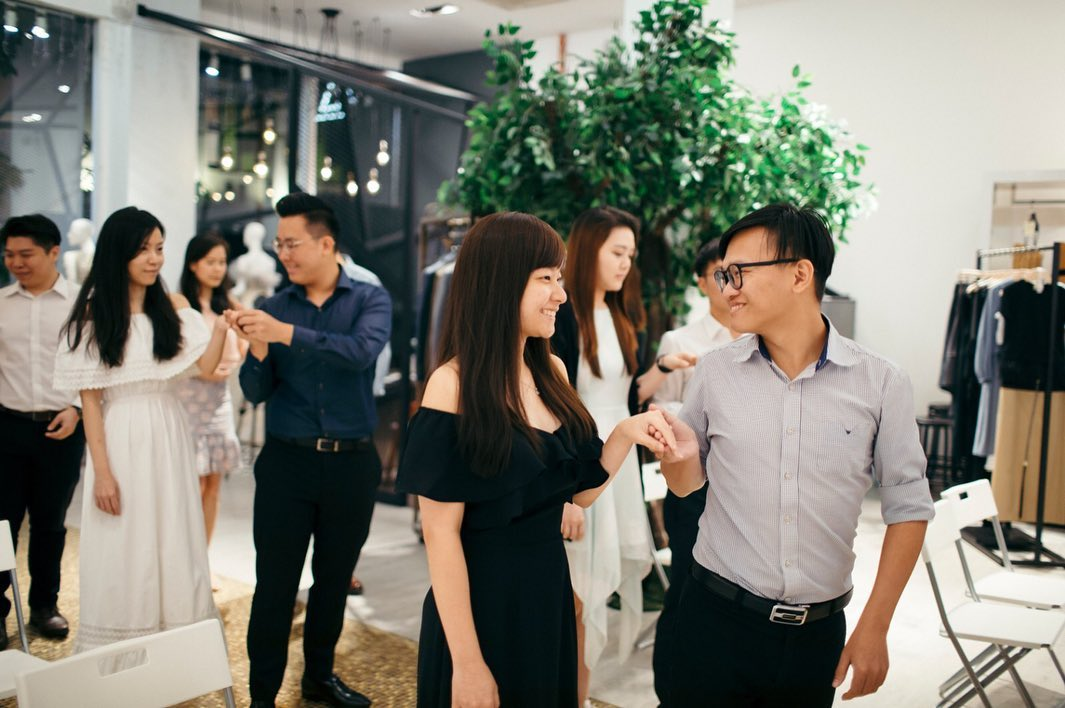 Source: @zwedding
Z Wedding even holds specialised workshops to allow couples practise their wedding march-in and learn how to present themselves with their best fronts towards their guests. Bayron and Alexis appreciated the attention to such details, as they felt that these were essential yet easily-overlooked elements that didn't cross their minds. By participating in these exercises, it helped to mentally prepare them for the big day and calmed their nerves, making their time with Z Wedding really worth it and memorable.
If you'd like more information or wish to get in touch with Z Wedding's team, simply contact them here, email enquiries@zwedding.com.sg, call +65 6327 8880, or WhatsApp +65 9328 6979.
Z Wedding
Address: 33 Tras St, Singapore 078973
Opening Hours: 12PM - 9PM (Daily except for Wednesdays)
Email: enquiries@zwedding.com.sg
Tel: +65 6327 8880
WhatsApp: +65 9328 6979
Website: www.zwedding.com.sg
Facebook: www.facebook.com/zwedding/
Instagram: www.instagram.com/zwedding/
This article was written for Z Wedding.