4 Tips For Finalising Your Wedding Menu
2017-12-18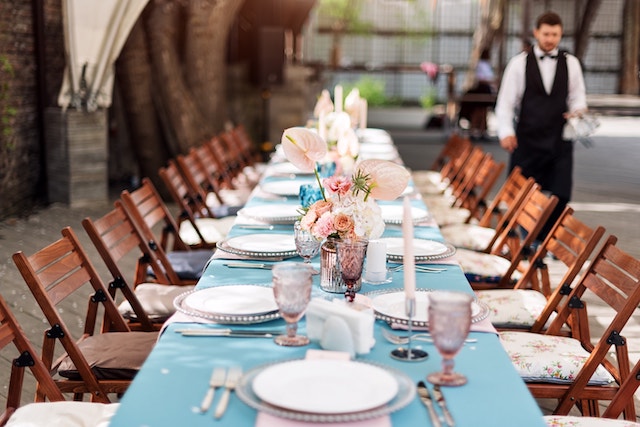 Food, is usually one of the main highlights of a wedding. It is important to select dishes that complement each other, suit your wedding theme (if any) as well as ensure that it looks appealing enough for your guests.
Deciding on your wedding menu can be a new and fun process especially with all the food tastings that you might have a chance to attend. However, as enjoyable as the process might be, coming to a final decision on your dishes can be a tricky process especially since you will have to consider the various allergies and/or dietary restrictions that your guests might have.
Though this might make wedding planning a bit more complicated for you, your guests will definitely appreciate the effort taken to make them feel comfortable and welcomed at your wedding.
Here are some tips that'll simplify the process!
Know & Understand
Find out about your guests allergies or dietary restrictions. It is best to get the answer from them as a form of confirmation instead of assuming, even if you have known your guest for a long time. You can do this by including a line on your RSVP card asking guests to state their dietary preferences.
This will also help you keep track of the various restrictions, helping you plan the menu more efficiently.
Choosing a caterer
If you have yet to select a caterer, you should start doing so now that you have a rough idea on your guests' dietary needs. It is important to select a caterer that is able to provide food you and your partner enjoy and love. Go on a few tastings and make a date out of it. Once you've found a caterer that you like, remember to check if they are able to work with the various dietary needs of your guests.
Discuss & Plan
After deciding on your caterer, it's time for your partner and you to talk about the wedding menu. Discussing the meal plan with your caterer will be very beneficial and will save you from a ton of stress. As experts with experience, they will be able to advise you on your wedding dishes according to your guests' needs.
Important factors to discuss are, dishes to be served, the serving style, source of ingredients and precautions they take to prevent cross contamination (in case of allergies) and other questions you might need to raise.
Dessert
Allergies and dietary restrictions might even extend to include the desserts you intend to serve. If this is the case, remember to discuss and plan desserts with your caterer or baker to try to include desserts that are suitable for these guests. Everyone deserves to eat some cake or at least a dessert at a wedding!