4 Unconventional Wedding Outfit Ideas
2018-06-12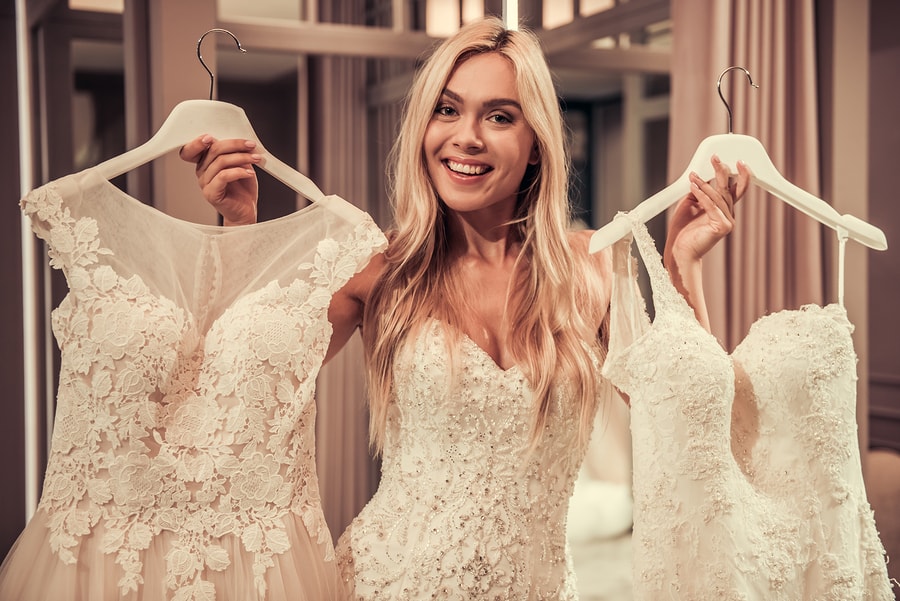 When it comes to bridal wear, white gowns are one of the first that comes to mind. However, there are no real hard and fast rules when it comes to choosing a wedding outfit. Instead, an increasing number of brides are opting for outfits that reflect their unique personalities and styles.
Regardless of the wedding ceremony and reception, your outfit is a personal choice and should be chosen based on your preference. Go for one that speaks to you, instead of following preconceived notions.
You can choose to go unconventional either through design or through colour. Here are four possible outfits for you to consider.
DESIGNS
Jumpsuit With Detachable Train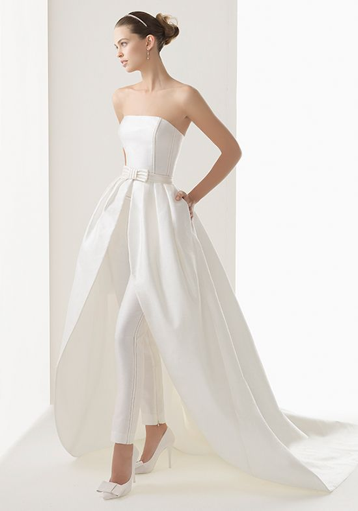 Source: Pinterest
Who says you can't be stylish and comfortable at the same time? Instead of a dress, opt for a jumpsuit that comes with a detachable train. This way, your outfit will provide the illusion of a dress, especially when you walk down the aisle. On top of that, you'll be kept comfortable throughout especially if the thought of being in a dress for hours leaves you in cold sweat.
Two-Piece Perfect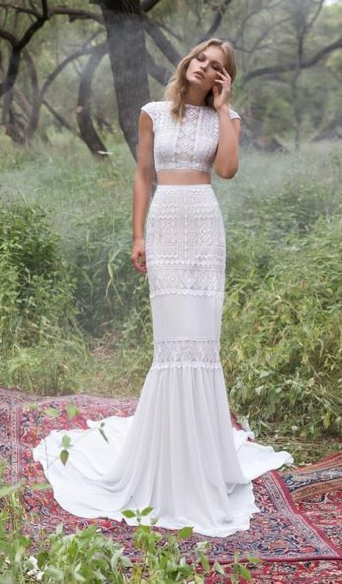 Source: Weddingomania
A two-piece wedding gown will definitely be a show-stopper. A cropped bodice gives your traditional wedding gown a fresh twist that will definitely be an eye-catching sight on your special day. Though not as popular, brides have started to warm up to the idea of wearing a two-piece instead of the usual ball gowns. However, outfits of such nature are usually tailored-made for your individual shape and may not be as readily available in bridal gown rental shops in Singapore.
COLOUR
Ombre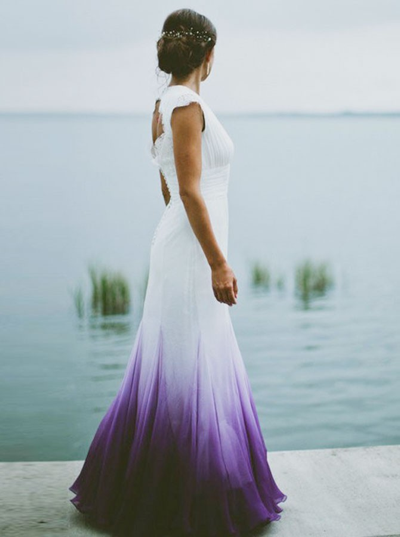 Source: Simple-dress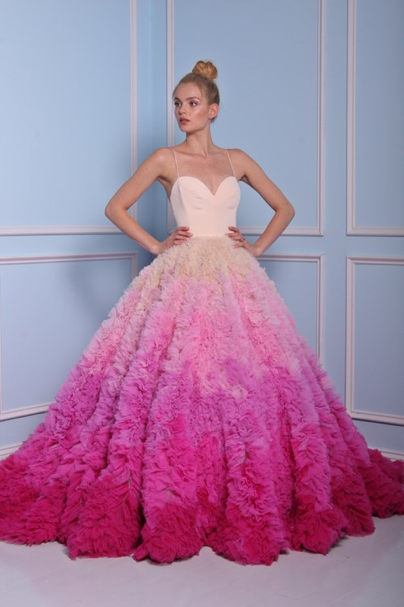 Source: Kleinfeld
Looking to include a combination of colours? Opt for ombre! There are a few variations of ombre, – a full-on ombre or a dip-dyed skirt. A full-on ombre refers to dress with a lighter shade from the bodice while gradually darkening. While a dip-dyed skirt, as its name suggests, only has colour on the skirt. Dresses of this nature add a pop of colour to the usual white gown and are a fun addition to your outfit.
Old Rose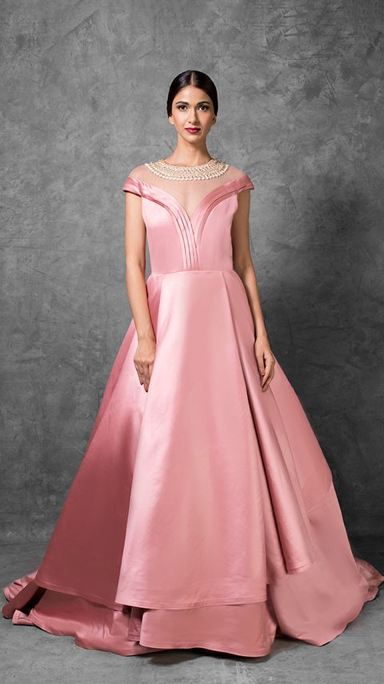 Source: Pinterest
Old Rose gowns tend to lean more on the beige side with a pink undertone. Dresses of this nature are usually best when coupled with silver details on the bodice. While the skirt gives the gown texture and dimension. Perfect for those going for the traditional yet fashionable look.
Staying true to yourself during your wedding day is extremely vital. Looking your best does not mean going for a look that completely alters your own style. Gain inspiration from various eras and explore the possibilities. The last thing you want to do is limit the creative flow for your big day.