4 Upcoming 2021/22 Korean-style Wedding Shoot Concepts Available for Brides-to-be Right Here in Singapore
2021-05-17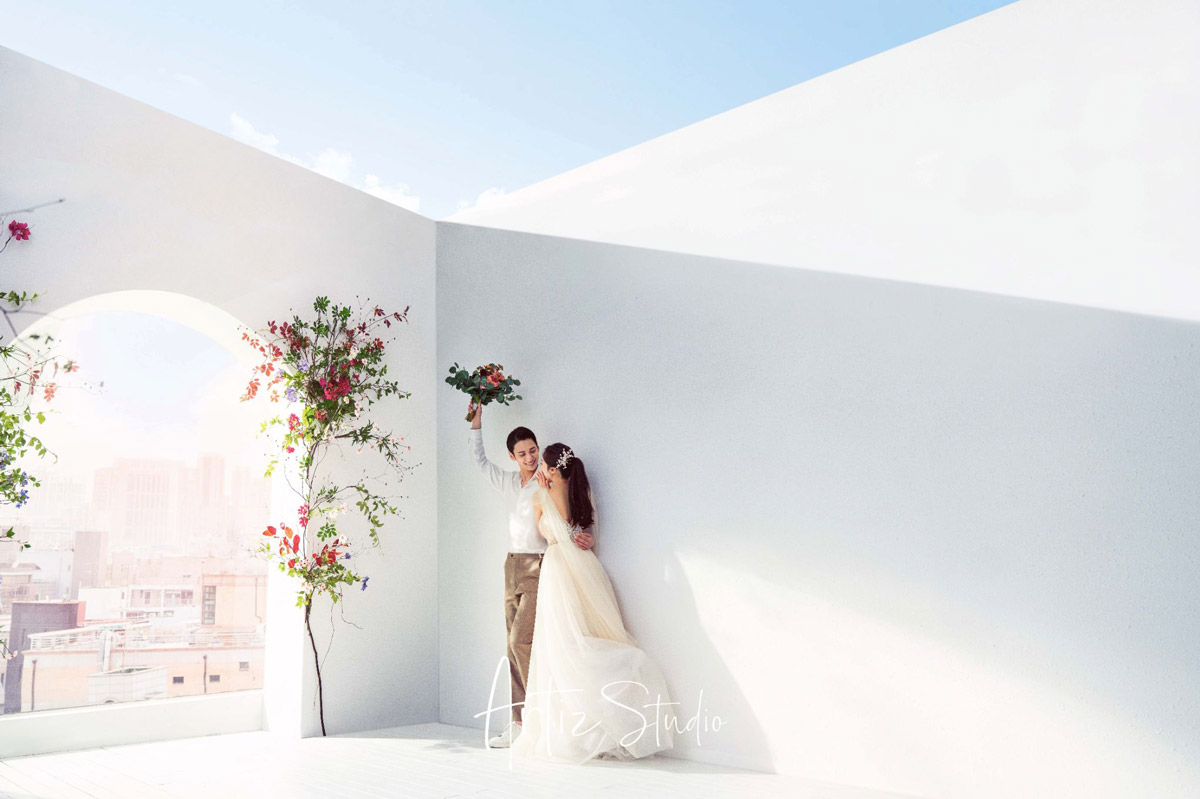 한류, or otherwise known as hallyu, is the Korean wave that has taken over the world by storm and is becoming one of the most influential trends. Korea has been rapidly shifting its heart and soul to emerge as a global collaboration hub for Hallyu, K-Beauty, Kartography (K-Art), K-Food, K-Fashion, and its aesthetics have undoubtedly become one of the biggest game-changers in these industries.
As the forerunners of many trends, the wedding industry is no exception, particularly in the field of wedding photography. Whether it's evoking the soft romantic flush of the blushing bride or the strong, charismatic gaze of the groom-to-be, the magic is truly in the Korean touch. It's no wonder that the allure of Korean bridal look and Korean wedding photography has dramatically risen to popularity over the years. Here are the 4 latest 2021/22 concepts that we've sourced out from Korea Artiz Studio, Singapore's first and only authentic Korean bridal and wedding photography studio and what brides-to-be can expect within the next season.
1.

PANORAMIC SUNSET
Pre-wedding photography embraces the fleeting moment and captures it for the couple in an unforgettable way. For that, time is of the essence. Sunset photoshoots are the perfect way to make memories last a lifetime. Timeless and elegant, the colour palette of sunset is an ideal canvass for romantic photographs that will speak volumes to your soon-to-be spouse.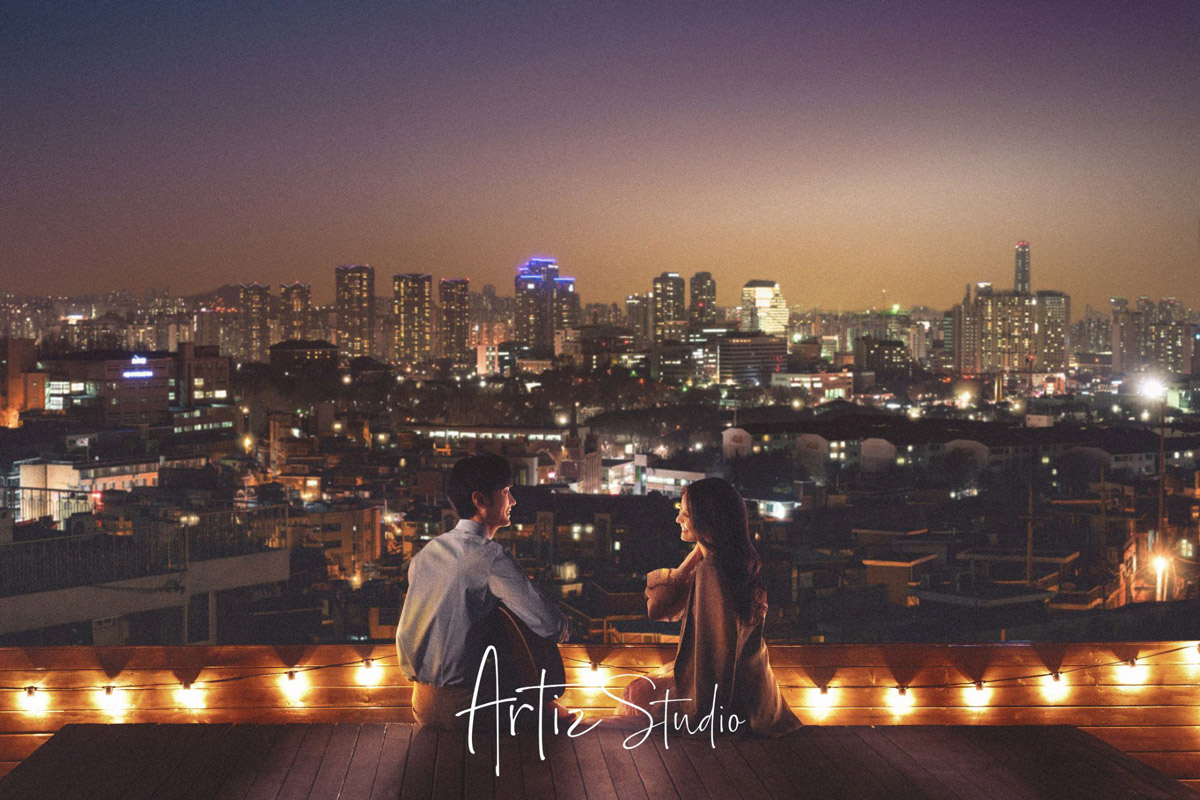 2.

MINIMALISTIC ARCHITECTURE
This new concept was inspired by the unique natural beauty of Santorini, Greece's architectural beauty. The aesthetics are based on the everlasting landscapes and their tropical light, giving their pictures a unique and distinguished style.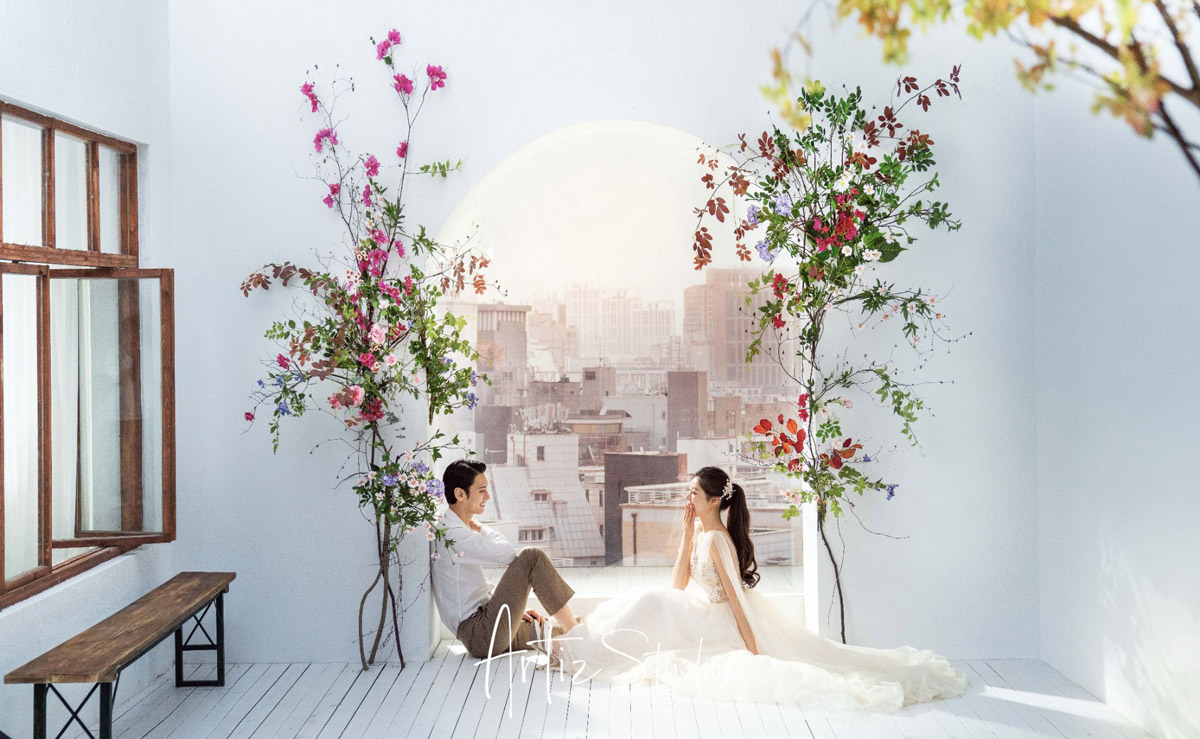 3.
MONOCHROMIC

Monochrome black and white sessions are ideal for minimalist spaces, stylish soirees, industrial-chic weddings, or keeping things simple. You can even bring the fun with wedding props! The creative photography concept offers a refreshing take on pre-wedding photographs, focusing purely on you.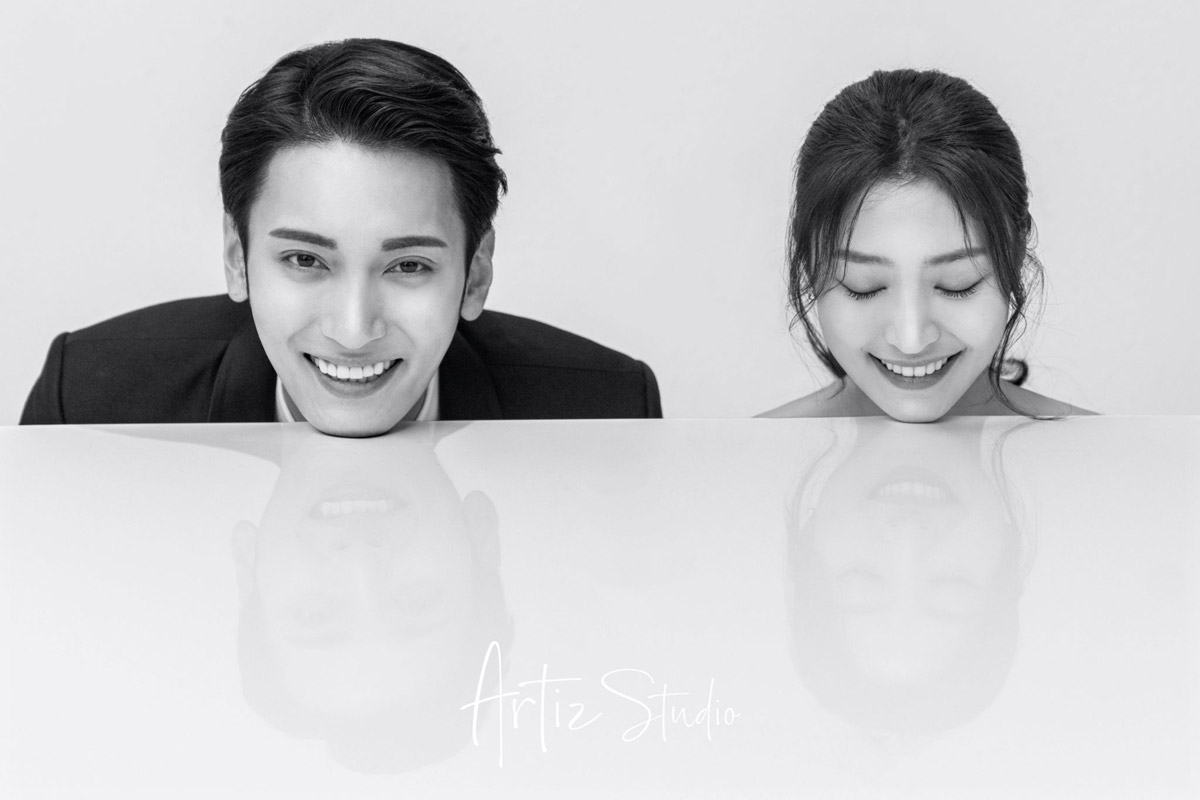 4.
HOME SWEET HOME

This concept has an air of casualness and homeyness. The couple is seated around the dining table and lamps with the bride tending to adopt a more casual approach by wearing a cute dress and having her hair down. Likewise, the groom is also wearing complimentary casual clothing.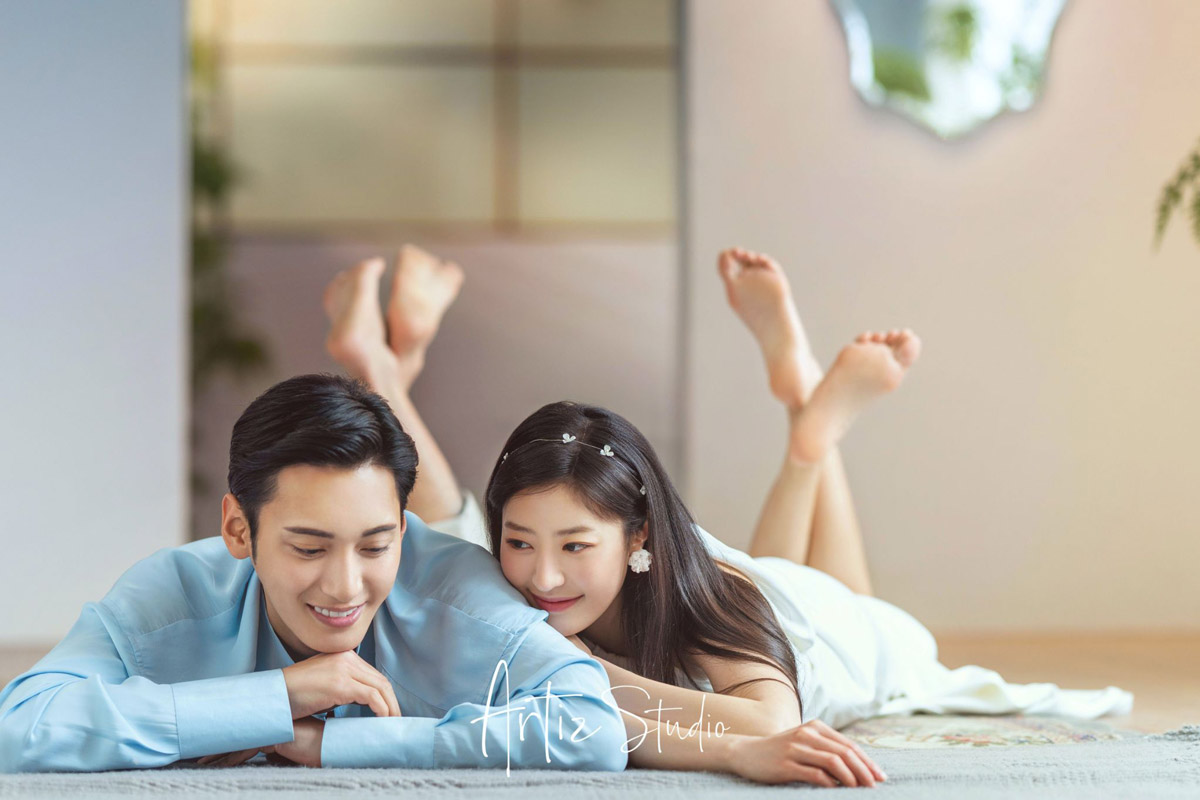 TRUSTING YOUR KOREAN-STYLE PRE WEDDING EXPERIENCE TO THEIR NATIVE PROFESSIONALS
Simply put, would you rather eat sushi in a steakhouse or a sushi joint? Korea Artiz Studio prides itself as a global premium niche provider for Korean-style photography and has been for the last 15 years since its inception.
Hailing its humble beginnings from Busan, South Korea, it's rise to prominence as one of the leading wedding bridal studios to this day with over 45 prestigious branches and couples can expect only the best service given.
Capturing the Korean Bridal Essence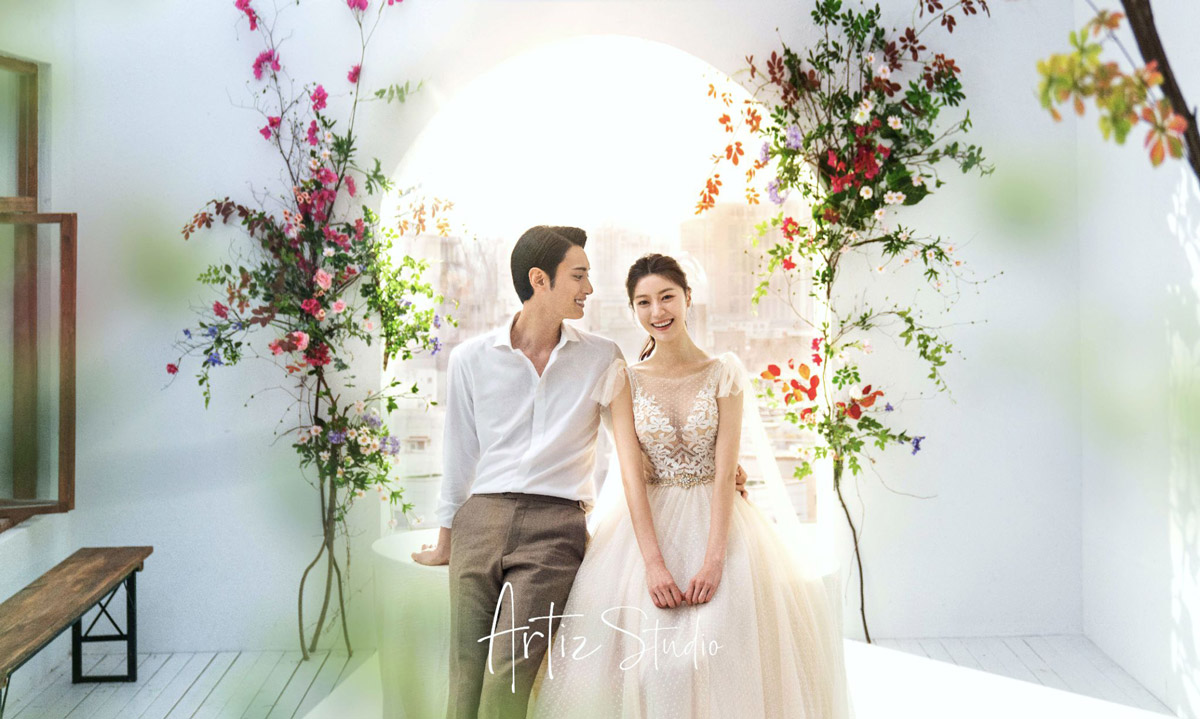 With an unmatched sense for the quintessential Korean bride, indulge in all things K-culture and K-beauty for your bridal photography affairs with them.
With Korea Artiz Studio, the meaning of pre-wedding and wedding photography has transformed into something presumably even more precious than the wedding ceremony itself. The studio has outperformed all other bridal studios in this game by leveraging their Korean-style photography to incorporate the essence of art images.
Expect your wedding portraits to be elevated to the next level with ARTIZ's tasteful eye for artistic photography, a popularised photography trend in South Korea.
Stunning Indoor Set-Ups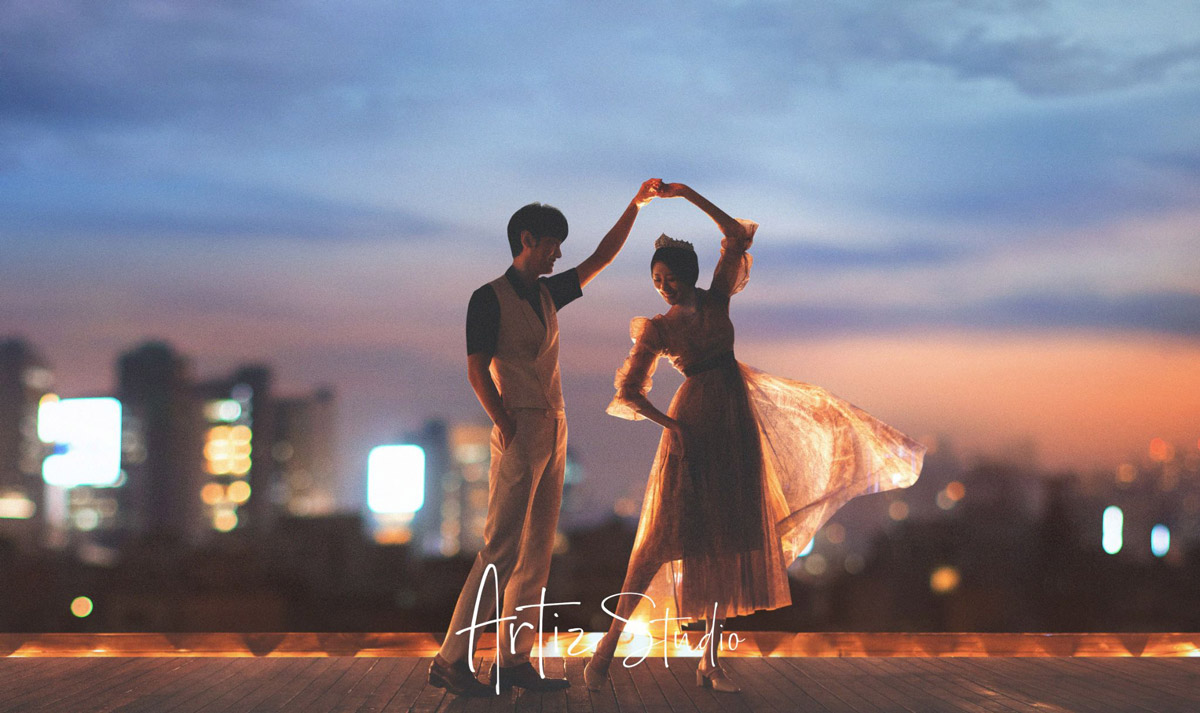 Boasting a set of over 25 captivating backgrounds designed and crafted by SBS Korea's team of landscaping designers, it goes without saying that ARTIZ's Singapore branch claims rights for being our largest indoor wedding studio.
Whether you have a penchant for professing your vows under a cerulean sky with a warm summer breeze or soaking in the vibrancy of lush greenery bokeh by background candles for an intimate reception, these are just a few of the scenarios that their indoor bridal studio can satisfy.
Outstanding Portfolio
Posing as a pioneer in Singapore's bridal landscape, Korea Artiz Studio has blazed the field for local luxury wedding and bridal providers by earning featured editorials in major global high-end fashion publications such as ELLE, VOGUE, COSMOPOLITAN BRIDE, WEDDING 21 and HERWORLD SINGAPORE. Specifically, the studio has definitely earned its place as the first bridal studio in Singapore wedding to be featured in VOGUE SG 2020/21 Dec – Jan issue.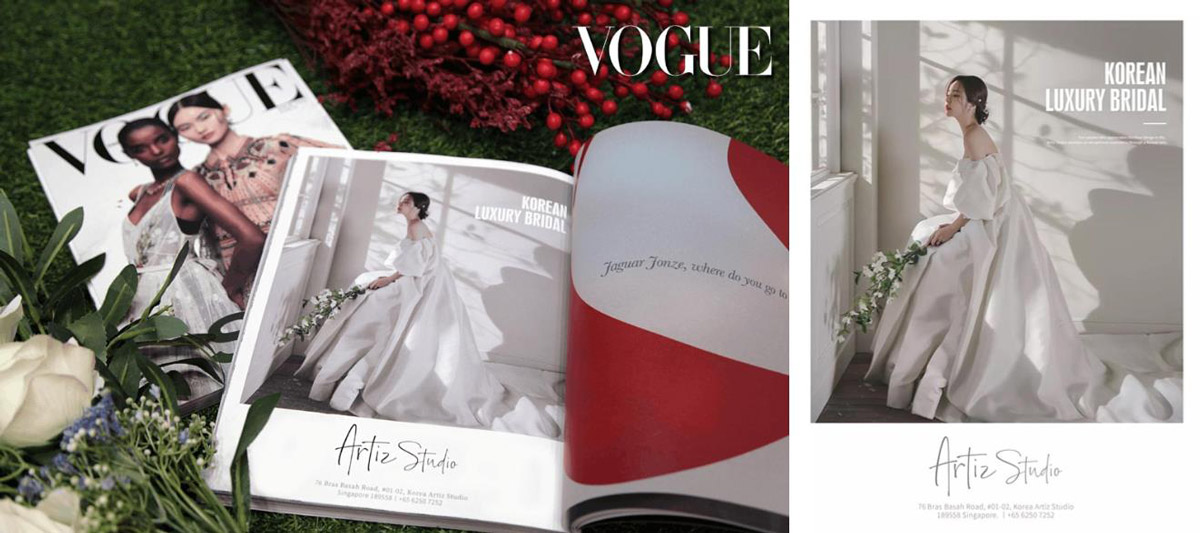 More importantly, their extensive portfolio comprises an impressive list of over 200 A-list celebrity endorsements and collaborative shoots with many local and international top-tier influencers and content creators alike. This star-studded roster consists of names such as Jian Hao Tan (Forbes 30 under 30, 2016) and his now-wife, Debbie (influencer), Naomi Neo (most followed female influencer, 2020) Jade Rasif (#1 FDJ Singapore), and many more.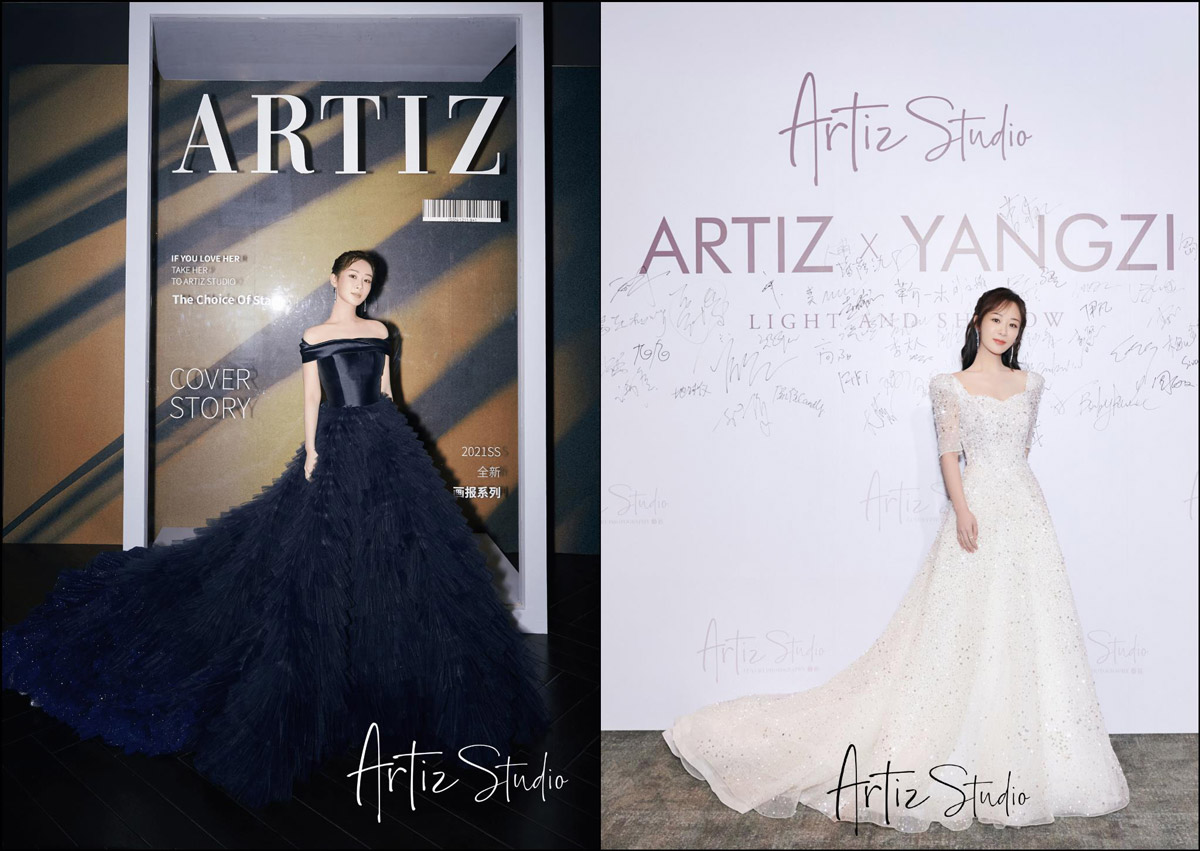 Grace Kelly Korea SS20/21 Collection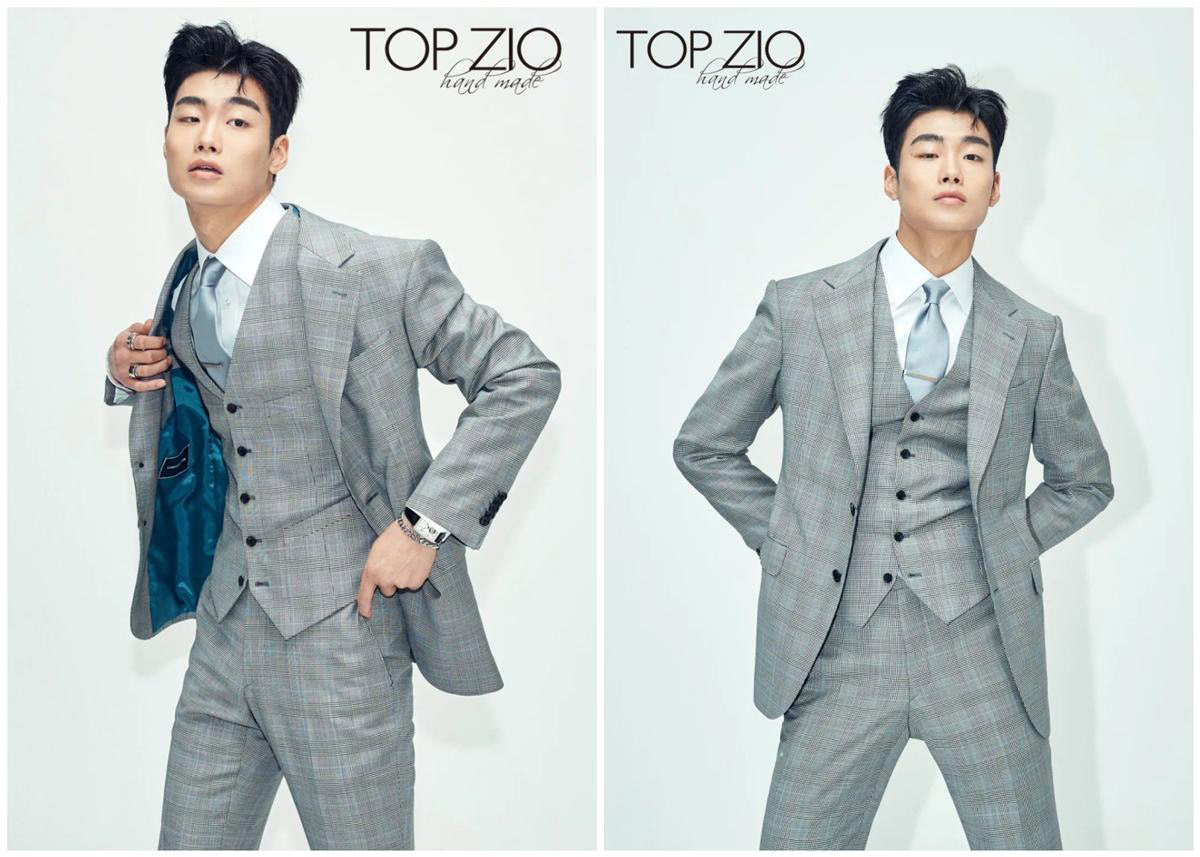 Top Zio Korea Tuxedo Suit Designs
On top of all that, the studio also provides a gorgeous array of bespoke luxury gown labels from Grace Kelly Korea and ready-made suit collections from Top Zio Korea. Both these brands have a strong foundation of supporters and are critically acclaimed for their sophisticated yet sleek, intricate yet tasteful designs for their assortment of gowns and suits respectively.
Your Vision, Their Adaptation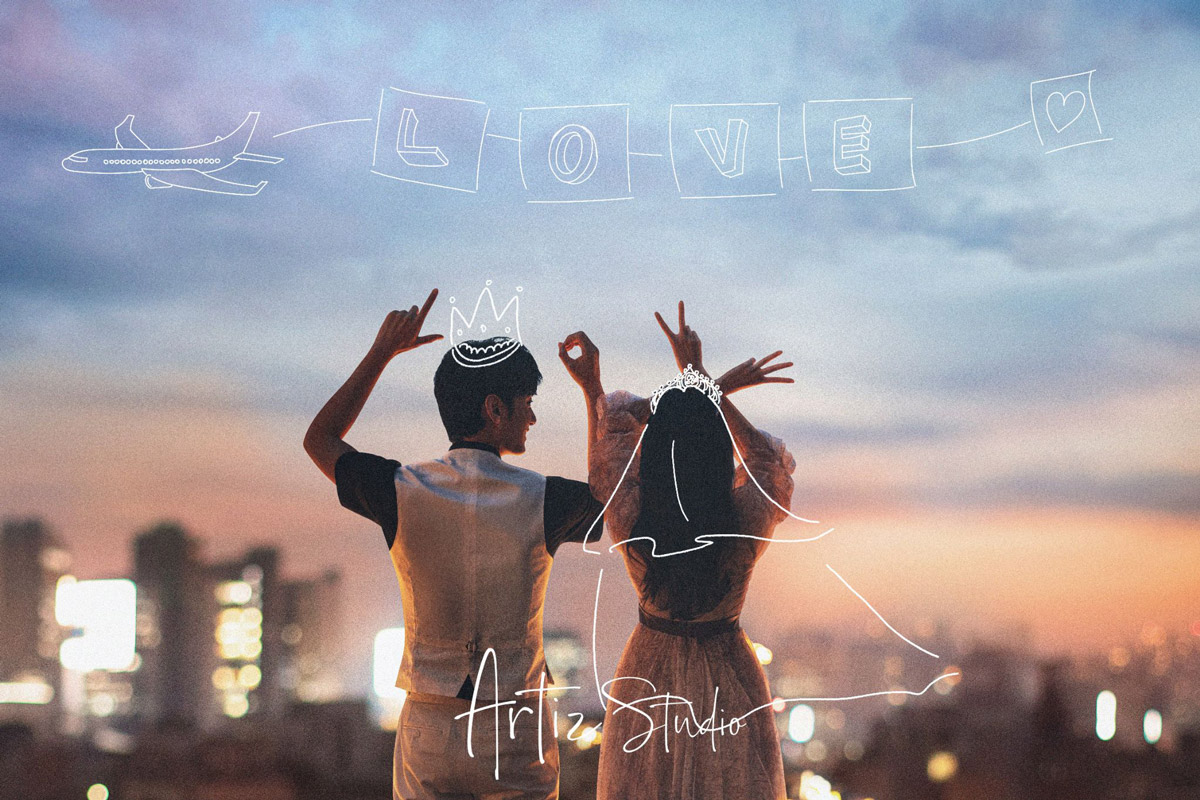 With your vision in mind and your best interest at heart, Korea Artiz Studio aims to deliver a distinctive style and fresh point-of-view to immortalise your candid moments beautifully on film during the big day. Their photographs will definitely capture the tenderness shared between you and your partner, symbolising the timelessness of your matrimony in years to come.
A Passion for Standards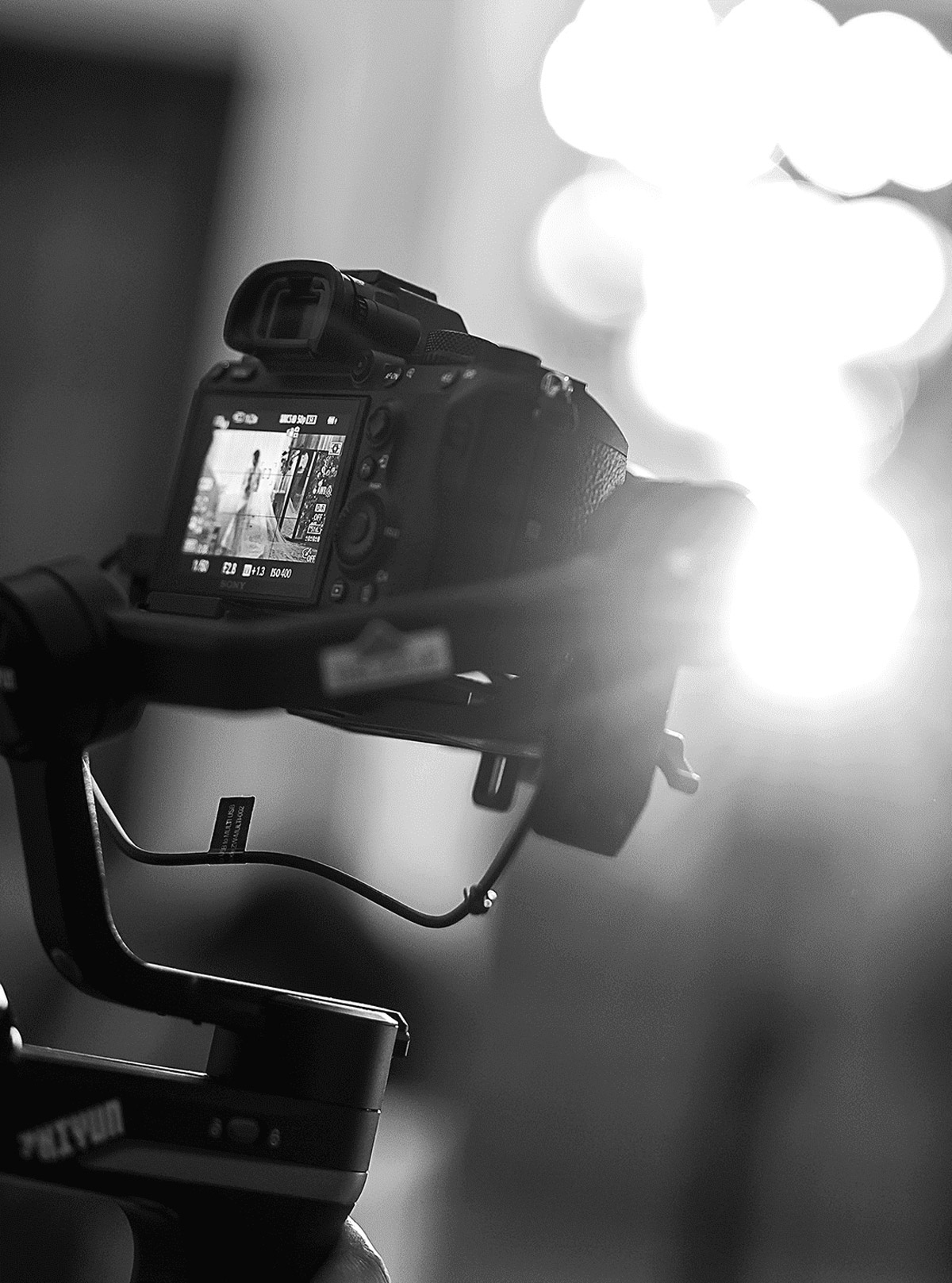 In order to specialise in luxurious yet authentic bridal services, Korea Artiz Studio is very specific with their applicants — only accepting native Korean photographers and makeup artists. With ingenuity and creativity being a given, a budding photographer needs to bring more than those qualities to the table; their photography needs to be brimming and overflowing with emotion and passion.
With this in mind, the team's fervour and dedication to their craft are unmatched — honing it through cycles of fine-tuning and precise revision. This has since led to the birth of ARTIZ's extravagant and iconic style of bridal fashion and photography that many couples recognise and love today.
Additionally, with an assertive stance on the value of mentors, Korea Artiz Studio prides itself greatly on its lineage of outstanding teachers or 선생님 "seonsaengnims" serving as its stable backbone through both successful and tumultuous times. Being no stranger to hard work, each member of the team is meticulously selected through a series of stringent interview and training processes.
Couples can be assured that Artiz "celebrity" photographers all around the world would minimally have a decade of professional experience under their belt.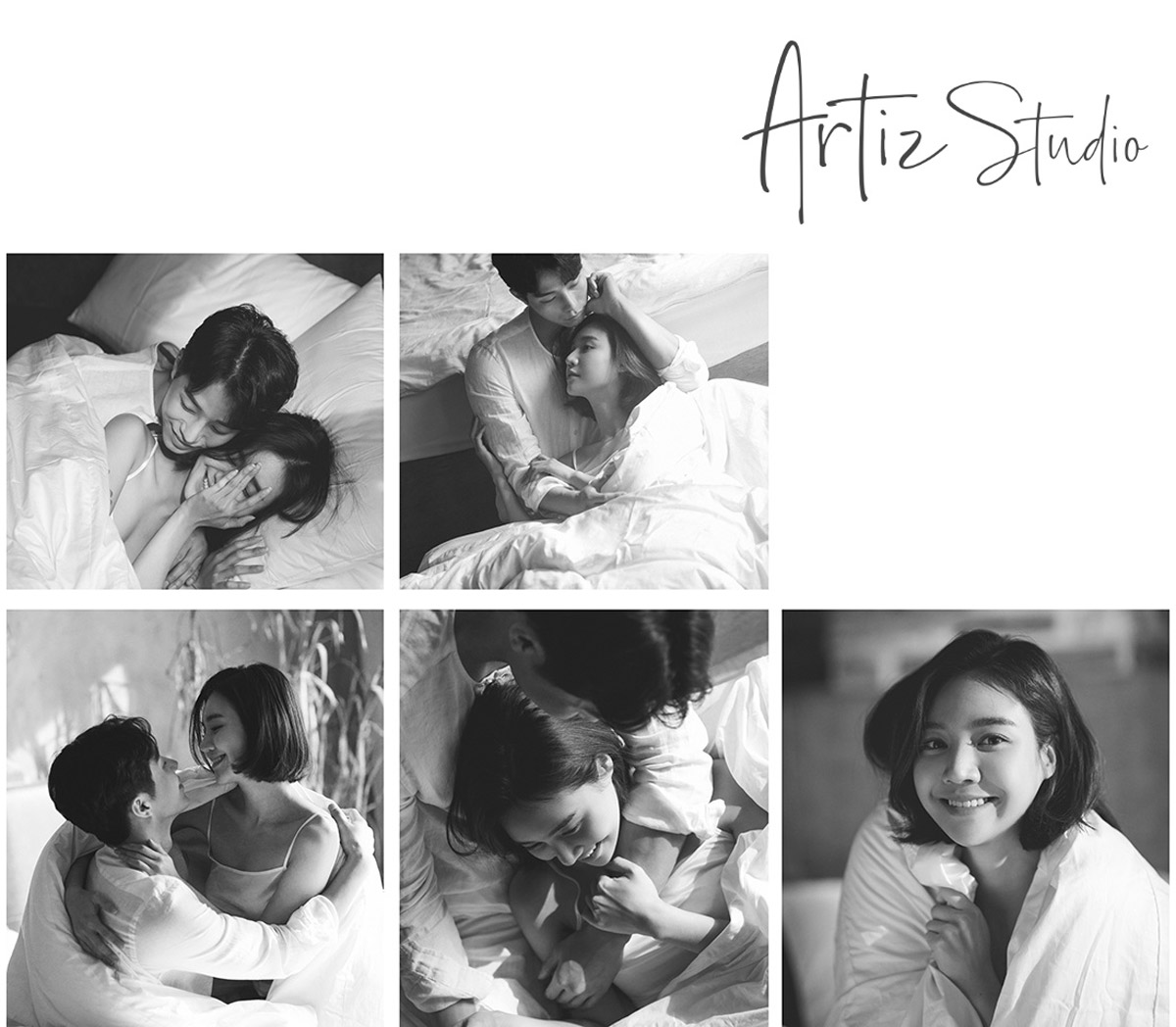 Source: Korea Artiz Studio
Thanks to such rigour and keen discernment for placement, Korea Artiz Studio guarantees couples nothing less but the finest, luxurious Korean wedding experience. From pre-wedding shoots to makeup, hairdo and styling, it's a flawless journey from start to finish.
So if you're looking for the luxurious appeal of that authentic Korean wedding all from the comfort of our home ground in Singapore, Korea Artiz Studio will transform your ethereal wedding dreams into reality.
"If you love her, take her to Artiz Studio."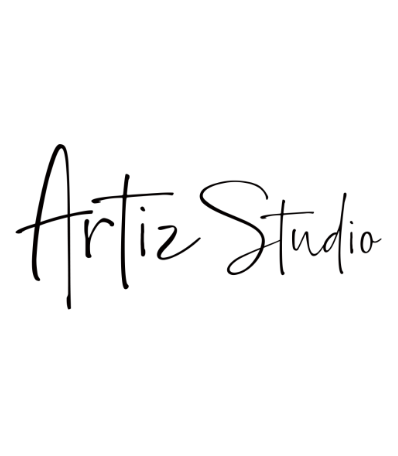 Korean Artiz Studio - Singapore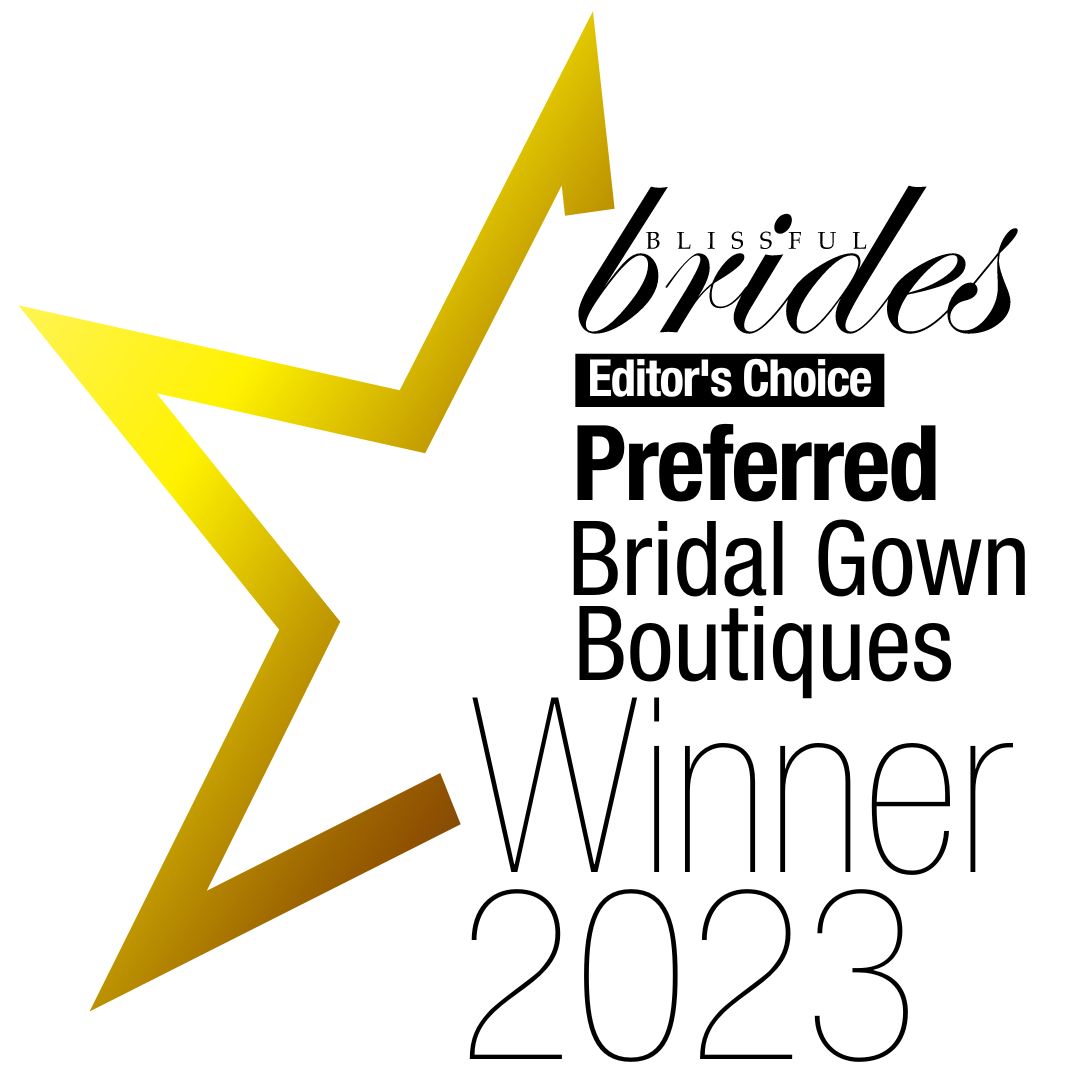 Rating:

Address:

76 Bras Basah Road #01-02 KOREAN ARTIZ STUDIO Singapore 189558

Phone:

6250 7252