5 Budget Friendly Hen Party Ideas
2018-02-27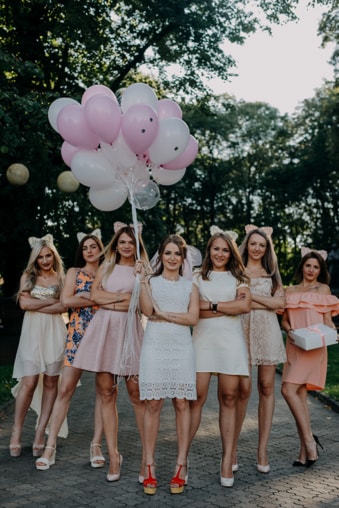 Finally, your years of friendship have paid off – you're officially a bridesmaid of your best girlfriend. As a celebration of the bride's last few moments as a Miss, you're probably thinking of planning the ultimate bachelorette's party. Despite the hen parties we so often see on the big screens, you don't have to burn a hole in your wallet to have some girly fun. Listed below are some budget-friendly ideas for an unforgettable hen's night with your favourite gal pals!
Staycations
With an intimate and cosy setting, a staycation is a fuss-free idea for any hen's night. Not only are the themed-boutiques Instagram-worthy, you get to host a series of games, hold movie marathons and have heart-to-heart conversations without any interruptions. With a variety of locations to choose from and flash deals from time to time, a slumber party may just be the best bachelorette party yet.
Make your own alcohol
Be your very own Carrie, Miranda, Charlotte and Samantha with a cocktail house party. After some simple searches online, grab the ingredients for your favourite drink and you're ready to party away. Prepare some drinking games and you've got yourselves a night to remember; all in a safe space. Plus, this definitely beats hosting a party at your favourite bar.
Home Spa Session
There's no time better than the present to pamper yourselves. A few fuss-free DIY homemade spa treats for the group should do the trick, but we'd say to play it safe and stay away from facial treatments to avoid potential breakouts. That said, do try out manicures, pedicures, hair mask treatments or even massages! With dimmed lights, scented candles and calming background music, you've essentially got yourself a Balinese resort. If you're feeling slightly luxurious, top the experience off with a bottle of bubbly!
Scavenger Hunt
Is the bride up for an adventure? Unleash her inner Indiana Jones and send her on a scavenger hunt! Consider placing clues at venues of significance for the bride and individual members of the bridal party. For an added touch, include mini gifts at each venue. Whether its an elaborate or simple trail, it'll be a day to remember for every one.
Barbeque Night
Satisfy the bride's inner foodie and host a barbeque! From cook offs to taking a dip in the sea, the possibilities are endless. End the night off with a mini campfire of your own with some marshmallow roasting and if you're up for it, horror storytelling.
These may not be much of a Magic Mike situation, but we guarantee you'll have just as much or if not, more fun. The most important thing is to enjoy yourselves because after all, girls just want to have fun, right?