5 Crucial Questions to ask Before Choosing Your Bridal Boutique
2019-06-17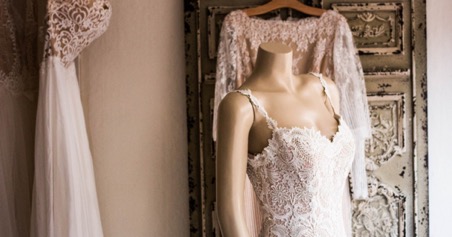 The dream of going to a bridal shop with your squad and trying on gowns until you find the perfect one is finally coming true! Wedding dress shopping may just be one of the more exciting aspects of being a bride-to-be, and with the plethora of bridal boutiques available, wedding gown shopping can be as straight-forward and as exciting as it seems in the movies.
Not only do bridal boutiques offer the convenience of shopping for a wedding dress, evening gown and sometimes traditional outfits at one go, brides-to-be may even shop for photography and make-up services at the same time.
As such, due to its crucial role in making your dream wedding a reality, picking the perfect bridal boutique is essential. Together with Bridal Signature, an established Hong Kong-based boutique, we've prepared a list of questions to ask before making the decision!
1. What types of services does the bridal boutique offer?
Generally, the primary focus of a wedding boutique is to provide wedding gowns. However, some boutiques also extend their services to include wedding photography packages.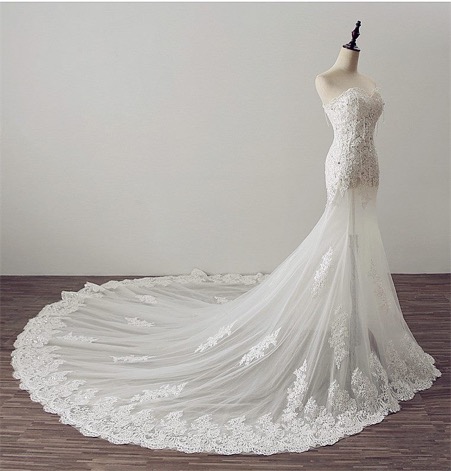 Source: Bridal Signature
But, if you're planning to go the à la carte route and have already found your photographer, sift out boutiques that specialise solely in gowns such as Bridal Signature. Known for its award-winning designer brand of wedding gowns, Bridal Signature offers brides a myriad of gown-centred services including gown customisation by the boutique's founder herself, purchase or rental of wedding and evening gowns and traditional options such as the kua.
At the same time, working with bridal boutiques that are gown-centered will allow you to focus on the task at hand and prevents potential additional costs.
2. What's the story behind the boutique?
It's important to acquaint yourself with the history and portfolio of the bridal boutique, to ensure its credibility.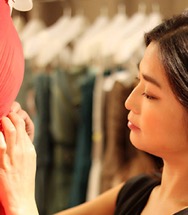 Source: Bridal Signature
One way to identify a credible bridal boutique is to find out about its beginnings and past works. In the case of Bridal Signature, it was established in 2007 by Windy Lo, an award-winning designer who has participated in a number of prestigious wedding shows. She also won first place in the "My Dream Gown" competition held by Wedding Message - a Hong Kong wedding magazine. Bridal Signature has also walked the talk of carrying winning designs, having catered to over 2,000 brides, which also offers a substantial portfolio.
3. What are the gown styles that are available?
Every bridal boutique carries a range of gown styles, catering to different groups of brides. As such, the style of the boutique will also likely be the deciding factor.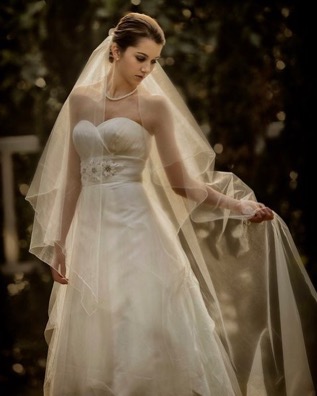 Source: Bridal Signature
For brides who are looking for timeless gowns with a touch of sophistication, Bridal Signature is definitely a must-visit. The boutique's 'less is more' philosophy offers brides a range of unique yet classy designs and styles. The gowns are also crafted from fabrics of the finest quality and feature exquisite detailing and craftsmanship.
4. Are gown altering services available?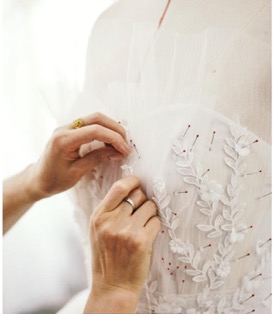 Source: Bridal Signature
Wedding gown alteration is inevitable for most brides. Whether or not you opt for a custom gown, you may need to have your gown altered, to ensure a better fit closer to your big day. However, gown alteration may not be available at all bridal boutiques and sometimes, brides may need to depend on an independent seamstress instead.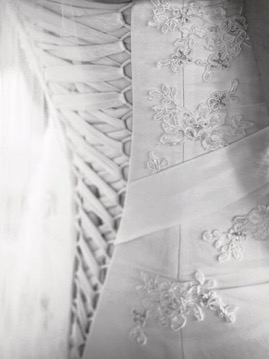 Source: Bridal Signature
Looking to minimise gown alterations? Then you'll be pleased with the gowns provided by Bridal Signature that are equipped with full sewn-in corsets. With these corsets, minimal alteration is required as the gowns may be adjusted to your fit. At the same time, the boutique also offers full customisation services to the gown at an additional fee, allowing you to add a touch of your personality to the dress.
5. How long does would the gown preparation take?
Shopping for a wedding gown should usually take place at least 10 months before your wedding. This gives you ample time to shop around for your dream dress, complementing accessories and factors in time for alterations.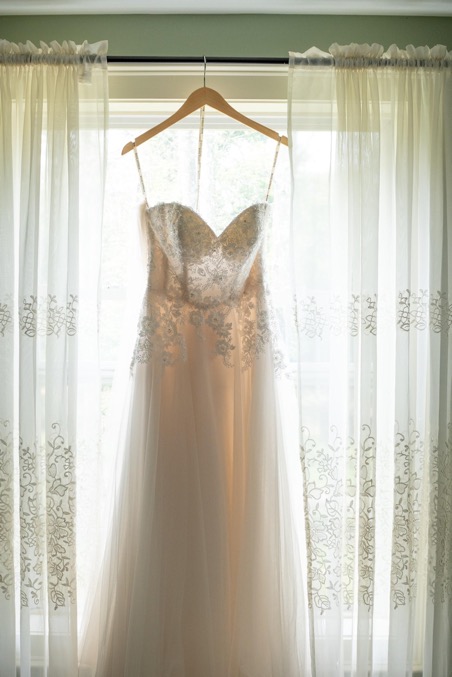 However, before settling on a boutique, enquire on their ability to cater to you on your wedding day. Some boutiques may be fully booked or may not be able to provide the gown or altered version in time for your wedding day. At Bridal Signature, you can get this out of the way from the get-go with a free hour-long consultation. This way you'll be able to determine the feasibility of working with the boutique as well as have a general idea of your bridal outfit without having to dip into your wedding fund.
Because of their convenience, bridal boutiques, like Bridal Signature, are a popular choice among most brides-to-be. With exquisite top-of-the-range gowns that will have you radiating beauty and confidence as well as a personalised customer experience. For more enquiries, reach out to the team at Bridal Signature at (65) 9799 0499 or info@bridalsignature.com.