5 Magical Ways You Can Have a Harry Potter Themed Wedding in Singapore
2018-12-11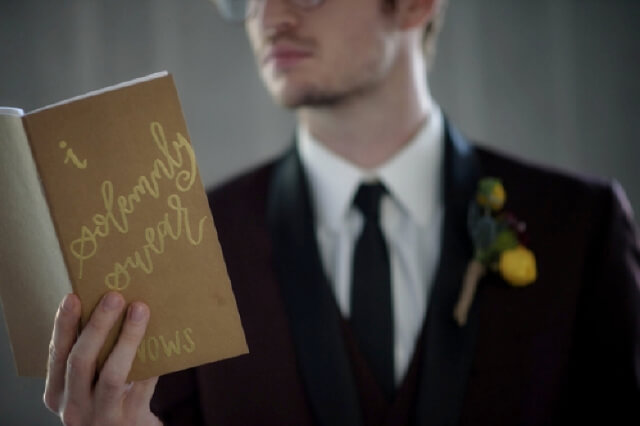 Source: Pinterest
If you and your partner are both hardcore Potterheads, then what can be better than a Harry Potter-themed wedding? While Singapore may not have the dramatic architecture, gothic castles and breathtaking natural scenery for you to stage a very Potter wedding, there are still ways in which you cast a spell over your big day.
Invitations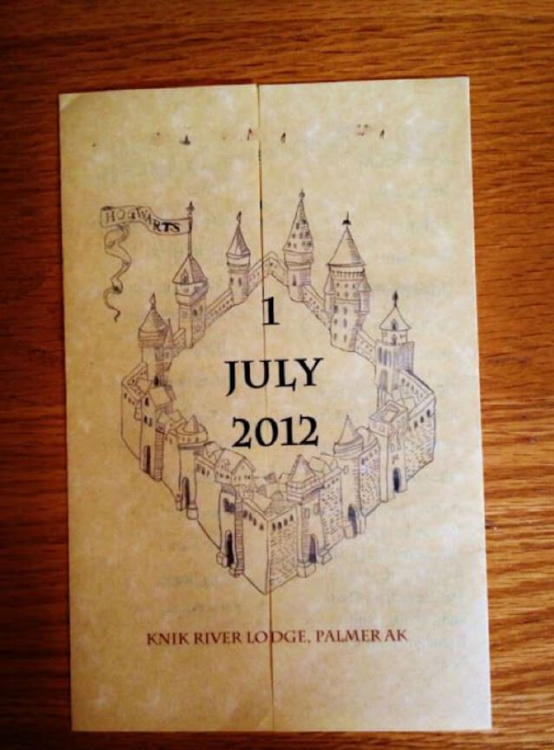 Source: Pinterest
Make it magical from the get-go with Harry Potter themed invitations! Whether you choose to do it a la the Marauders' Map or the Hogwarts letter, it'll definitely set the tone of your wedding. This way, your guests will also be alerted to the theme and can start making their own preparations especially if you'd like them to come dressed as their favourite witches or wizards.
Cake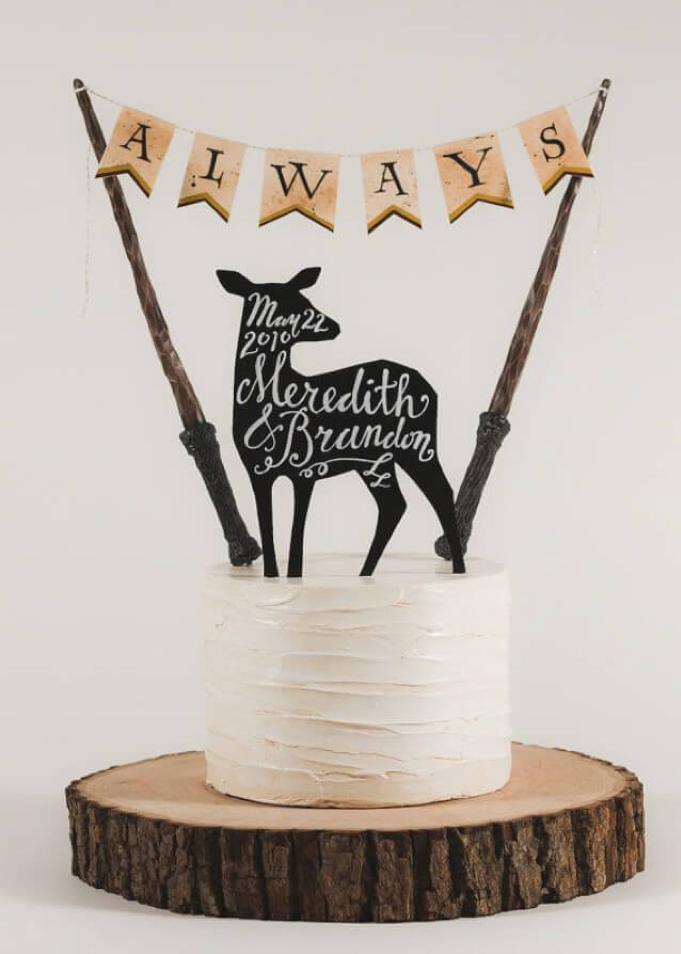 Source: Pinterest
Look around for a custom cake shop to design your dream wedding cake adorned with your favourite Harry Potter designs.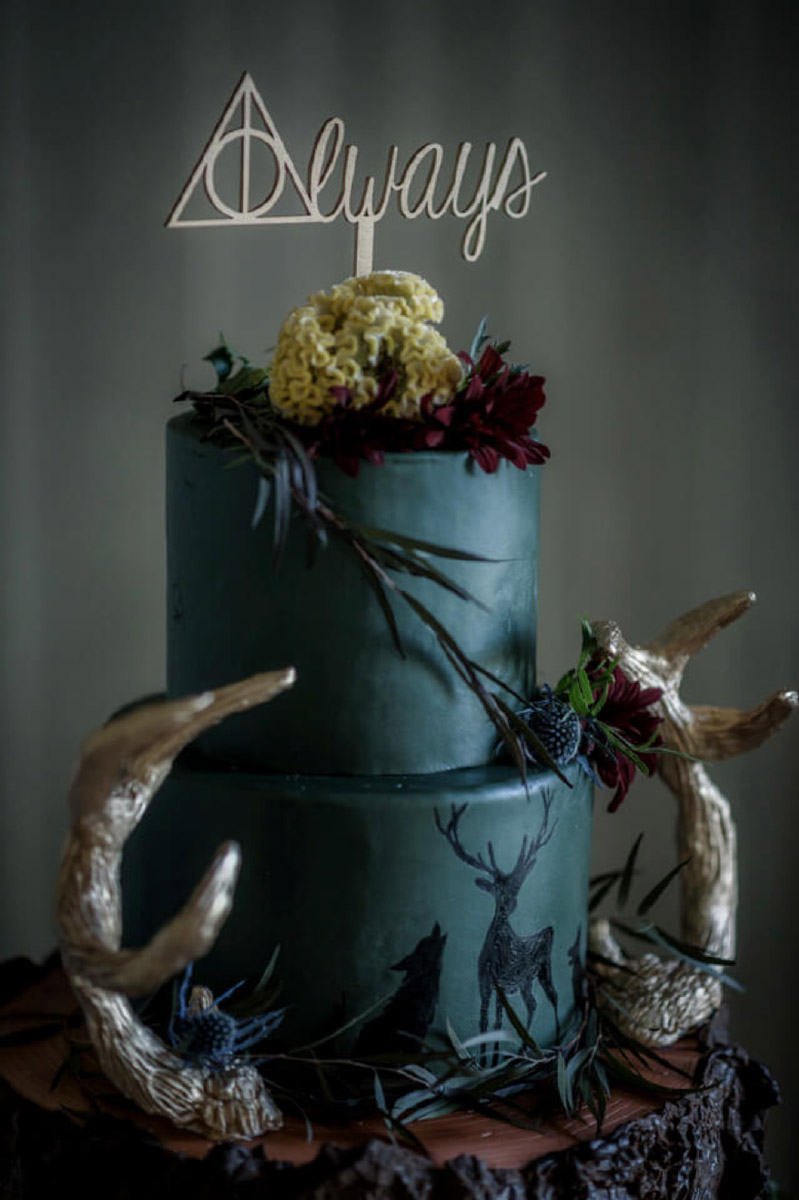 Source: Scary Mommy via F27 Photography
Your cake is one of the highlights of the wedding, so make it one that no guest will ever need a Remembrall to recall what it looked like in years to come.
Wedding Accessories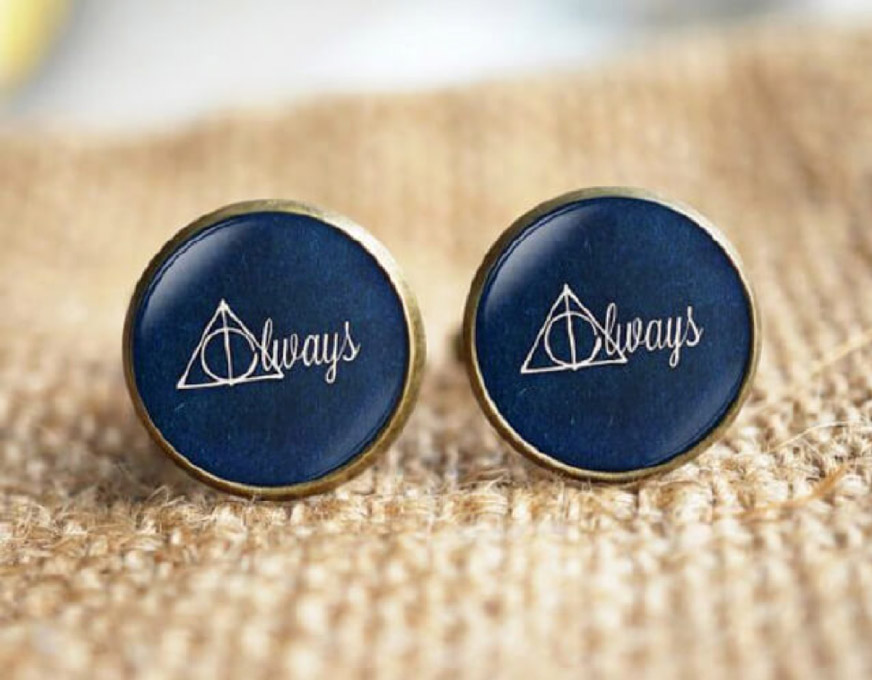 Source: Pinterest
Just as Harry has his trademark glasses, you can have your own personal touches for both the bride and groom to keep the wizarding world close to you throughout the day. Get creative with cufflinks, necklaces, shoes and even your wedding rings!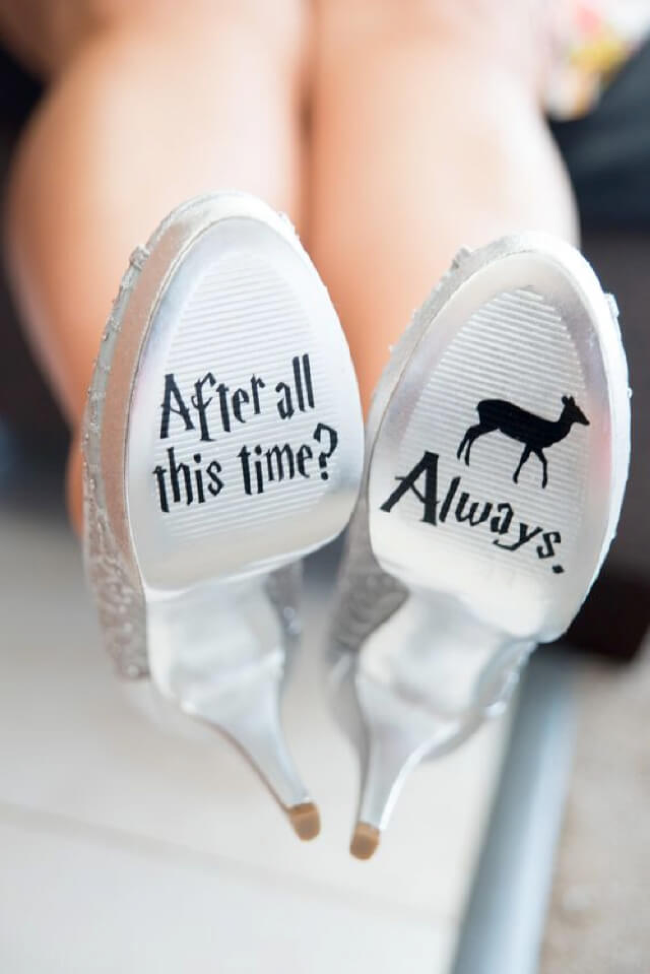 Source: Pinterest
You can get most of these online or find someone to custom make it for you. While you're at it, you can also include your bridesmaids and groomsmen, and get them matching accessories or shirts to wear for your bachelor and bachelorette parties.
Food and Beverages
Source: Pinterest
You might not be able to recreate the feasts at the Great Hall but that doesn't mean you can't supply your guests with some good ol' butterbeer! Why stop at the wedding cake when you can have an entire selection of Harry Potter themed munchies for your guests to nibble on? Unless you're a master at decorating edibles, you should probably order them, but for extra authenticity, you can look for easier recipes on the internet and turn out a few trays of kickass pumpkin pasties.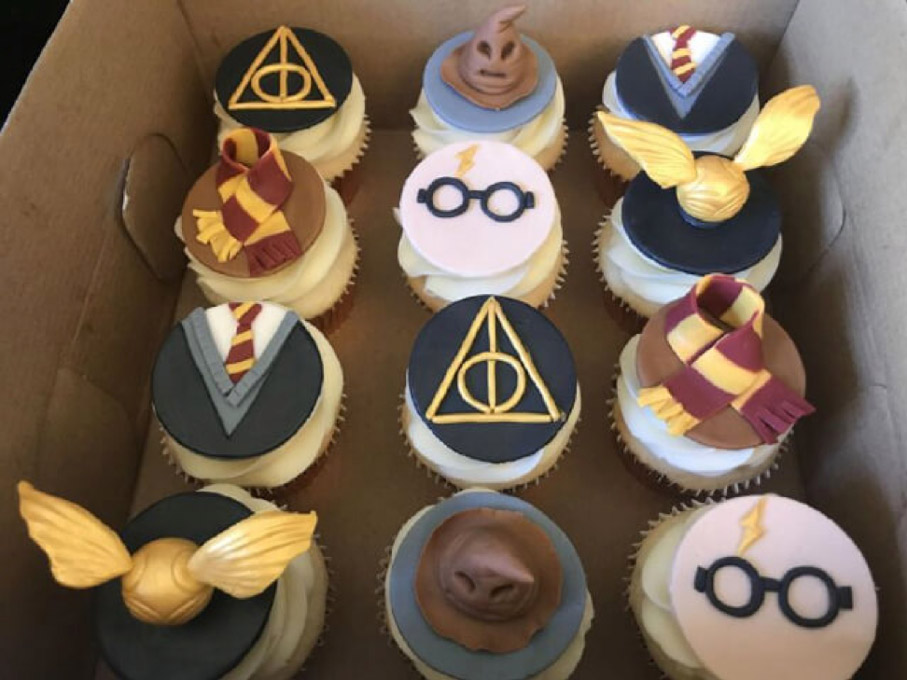 Source: Pinterest
Wedding Favours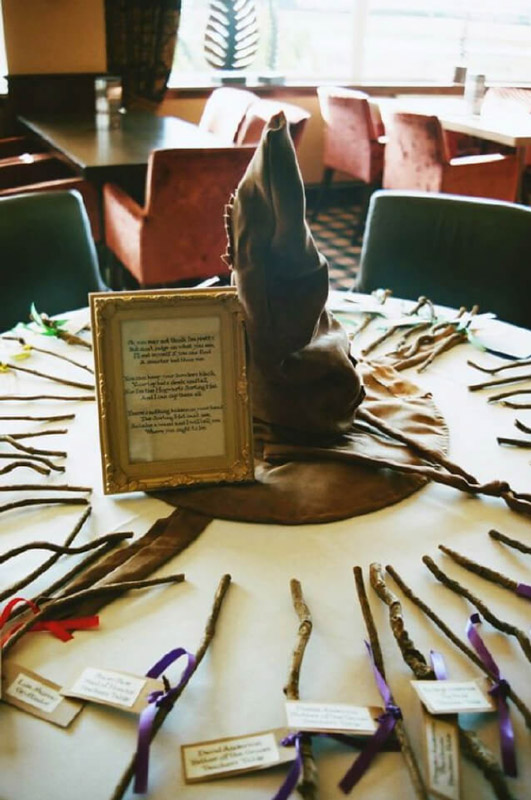 Source: Pinterest
Give your guests a little magic to take home with them so that they can look at your wedding favour and remember the most magical wedding of all time. Something simple like a custom shot glass or candle with your favourite quote is both functional and still Harry Potter themed. If you'd really like to floo your guests into the wizarding world, you could also give them their own wands (complete with one of your favourite quotes).
You may not be able to show your true powers in a world full of muggles, but you can definitely infuse some of your magic into your wedding! Charm your guests, have the most enchanting wedding ever and celebrate the most powerful magic in the world – love.