5 Tropical Blooms Every Garden Wedding Needs
2018-09-11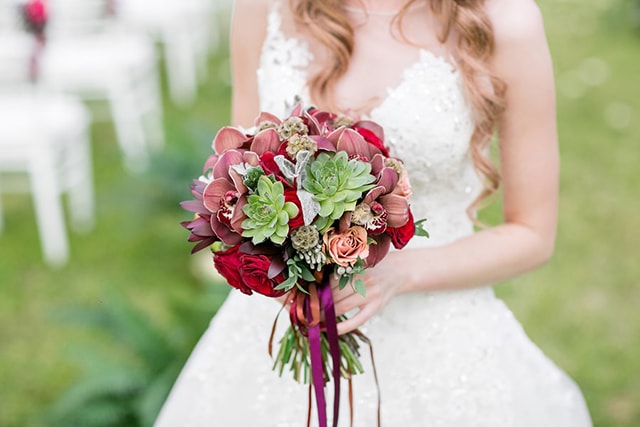 Few brides will be able to resist having fresh flowers at their wedding. Despite the weather, outdoor weddings are still one of the most popular choices in Singapore. Heat and humidity tend to cause the flowers to wilt, so here are five heat resistant blooms that you should consider to get that picture-perfect Singapore garden wedding.
Succulent Blooms
This should come as no surprise – these succulent blooms are native to the desert so naturally, they are comfortable under the hot sun. While they may seem less feminine than other flowers, they exude a sort of earthly elegance that cannot be foundelsewhere. Hold them as you walk down the aisle for that organic, hipster vibe. Don't forget to hire a Singapore wedding videographer to capture this once-in-a-lifetime moment!
Proteas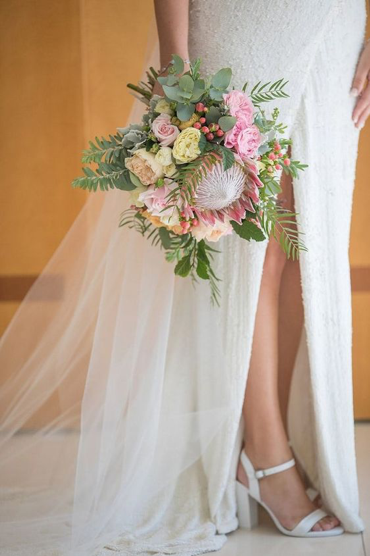 Source: Pinterest
These South African flowers not only look extremely regal, they also come with a long vase life. Tie two blooms together with a wide ribbon, or add a couple of baby breaths and wildflowers to the bouquet for a touch of class at your wedding lunch, regardless of the venue. What's more, proteas also dries beautifully, so don't be in too much of a hurry to throw them away! Make it into a keepsake to preserve memories of your special day.
Poppies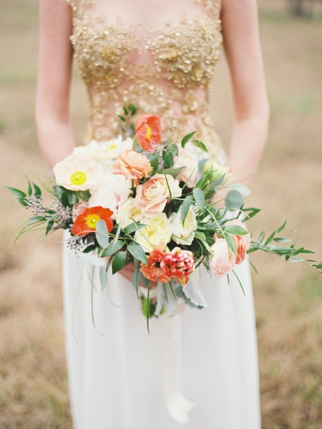 Source: Brandi Smyth Photography via Brunetts Boards
Usually found during spring and summer, poppy breeds such as the Oriental Poppy is one of the blooms that thrives well in the tropical weather. Despite its tough character, it is delicate enough to add a touch of romance and dreaminess to your ceremony. Poppies also come in bright hues and look great with most wedding gowns – all in all making them a must-have for every summer wedding!
Sunflowers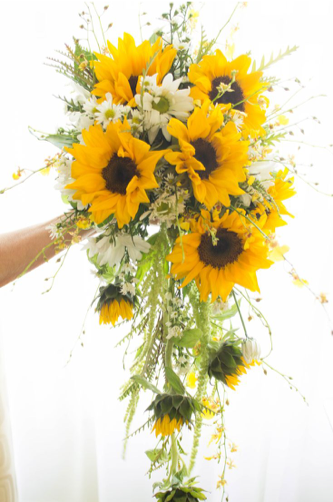 Source: Pinterest
Nothing expresses your sunny disposition better than a bouquet of sunflowers. As the name suggests, they respond extremely well to the warm weather. At the same time, these flowers represent adoration and loyalty, making them the perfect addition to your wedding!
Dahlias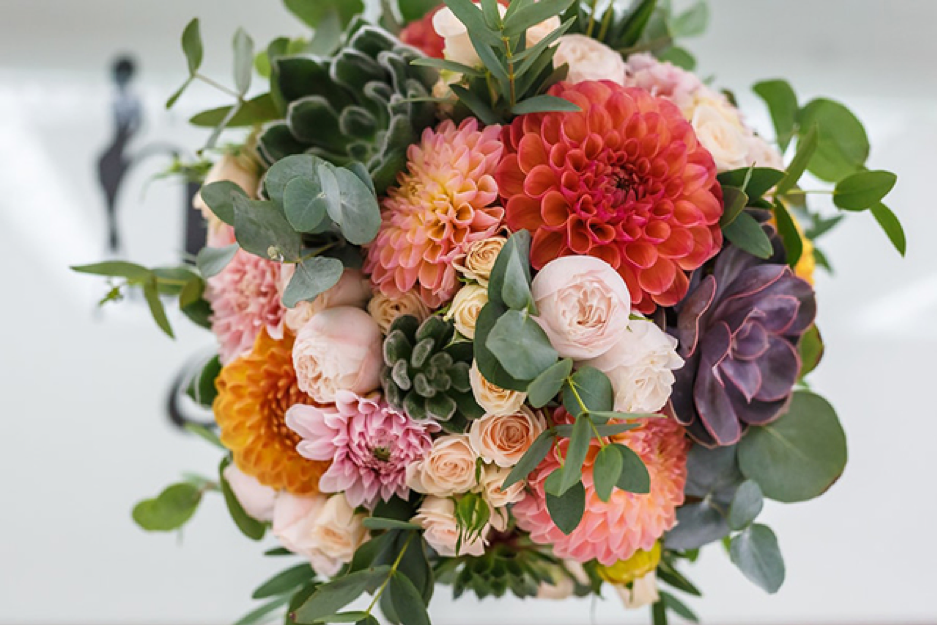 Dahlias are a very versatile breed of flowers – they hold the stage well on their own, yet are able to blend into a bouquet. Dahlias symbolise commitment, the epitome of a lifetime together, and isn't this what everyone is searching for? Having this in your wedding dinner definitely marks a good start to your marriage life and the many years you and your partner have ahead.