5 Unique Wedding Band Ideas
2018-09-12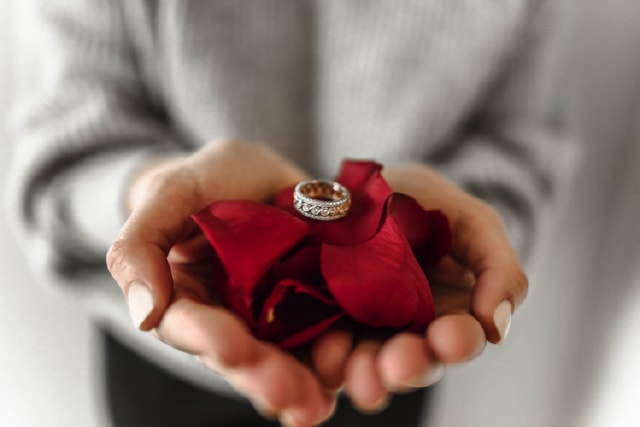 Exchanging of bands is a quintessential part of every wedding. Picture the perfect day at one of Singapore's best wedding venues, with the most gracious guests, looking on as you exchange rings with your significant other. Even though the typical diamond engagement ring can be absolutely gorgeous, you need not settle for that. Experiment with different colours, stones and textures with these five unique wedding band ideas!
Wrap Rings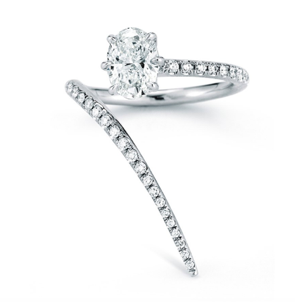 Source: Forever Mark
Wraparound rings, or open rings, are great for bringing out your feminine side. As the band does not go all the way round, it can give the illusion of diamonds floating around on your hand. This Rae Wrap Ring by Jade Trau made of white gold does that perfectly – glamorous yet not overly so.
Double Stacked Rings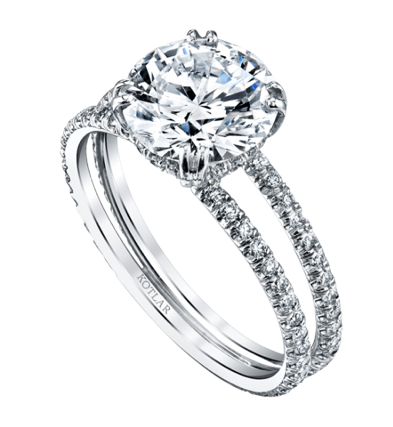 Source: Harry Kotlar
A trend that has been gaining traction, why settle for a singular band when you can have double or multiple bands? Unique yet subtle, there is no better place to showcase your ring than at the wedding reception.
Coloured Gemstones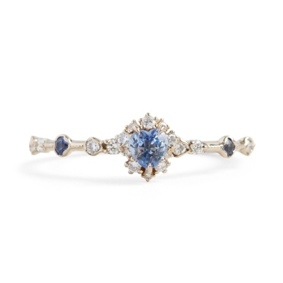 Source: CatBird
Coloured gemstones are definitely a fun and classy alternative to your regular clear diamonds. This Wisteria Ring by Japanese designer Kataoka features a blue gem in the middle, with several smaller gems around the finger. Despite its regal feel, it still manages to inject a little bit of fun and colour into your everyday accessories. Its versatile nature means it'll never look out of place in any wedding locations in Singapore.
Futuristic Rings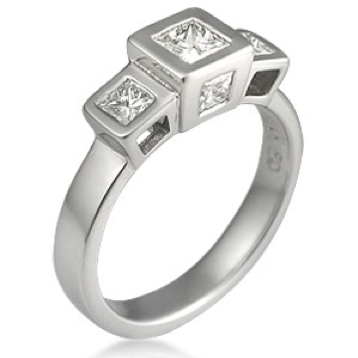 Source: Krikawa
If traditional rings are not your thing, this anti-vintage ring may just be perfect for you. This ring from Krikawa has a futuristic design – it features three cubic bezels on top of a chunky band. Add a touch of class with diamonds and opt for a monochrome look, or with coloured gemstones for that galaxy vibe. Better yet, plan an avant-garde shoot with your actual day wedding photographer in Singapore.
Vintage Rings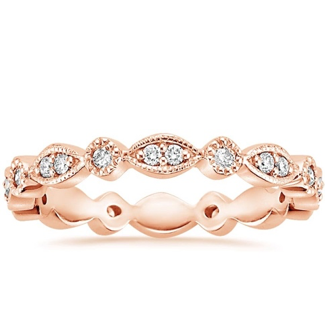 Source: Brilliant Earth
What do you do when you cannot decide on a gem or design of the band? Combine the designs into one ring of course! This rose gold wedding band has gems set in both circle and marquise shapes. The perfect addition to your Singapore outdoor wedding, the ring adds a rustic vibe to your outfit. If tweed blazers and floral tea dresses are your thing – get this as your everyday wedding band and up your #ootd game!