5 Ways to Showcase Your Love Creatively in Your Pre-Wedding Photoshoot
2019-12-18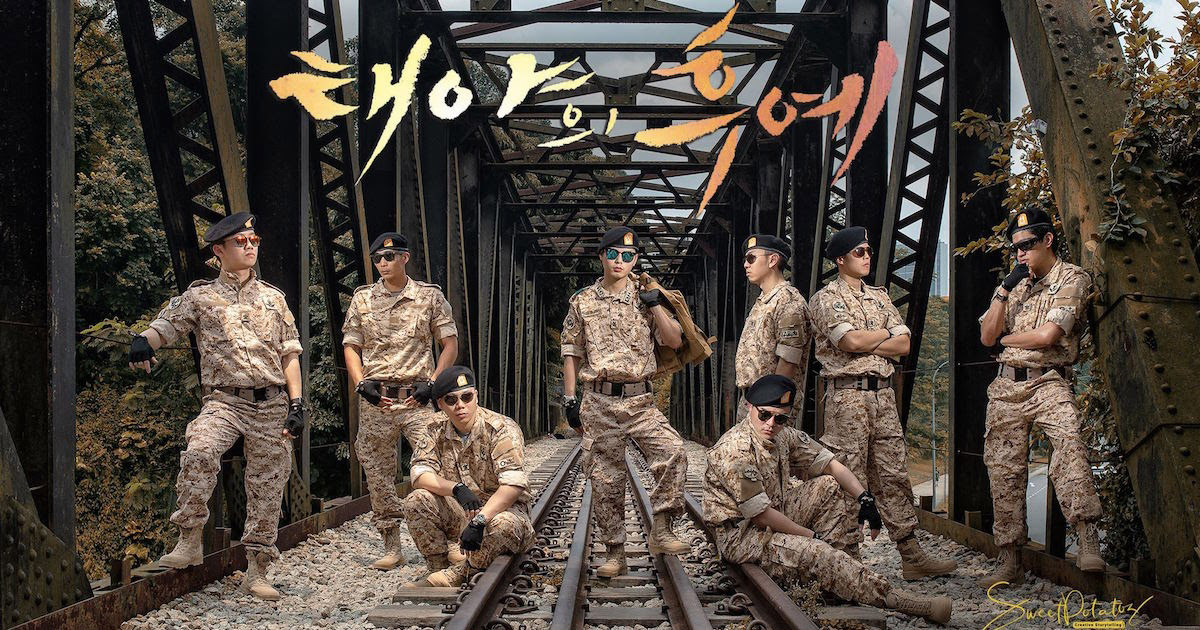 Flaunt your love and quirks at your pre-wedding photoshoot
At the mention of "pre-wedding shoot", chances are, the first image that comes to mind is you and your sweetheart looking spiffy in your wedding gown and tux, posing in front of an iconic landmark. But why not switch things up for a more unconventional shoot to create one-of-a-kind wedding pictures that speak volumes about your love story? After all, you won't want your wedding album to be filled with shots that don't hold any specific significance to your relationship.
For couples who are planning a photoshoot soon, here are some ideas that will inspire you to get creative with your pre-wedding photos!
1. Embrace your roots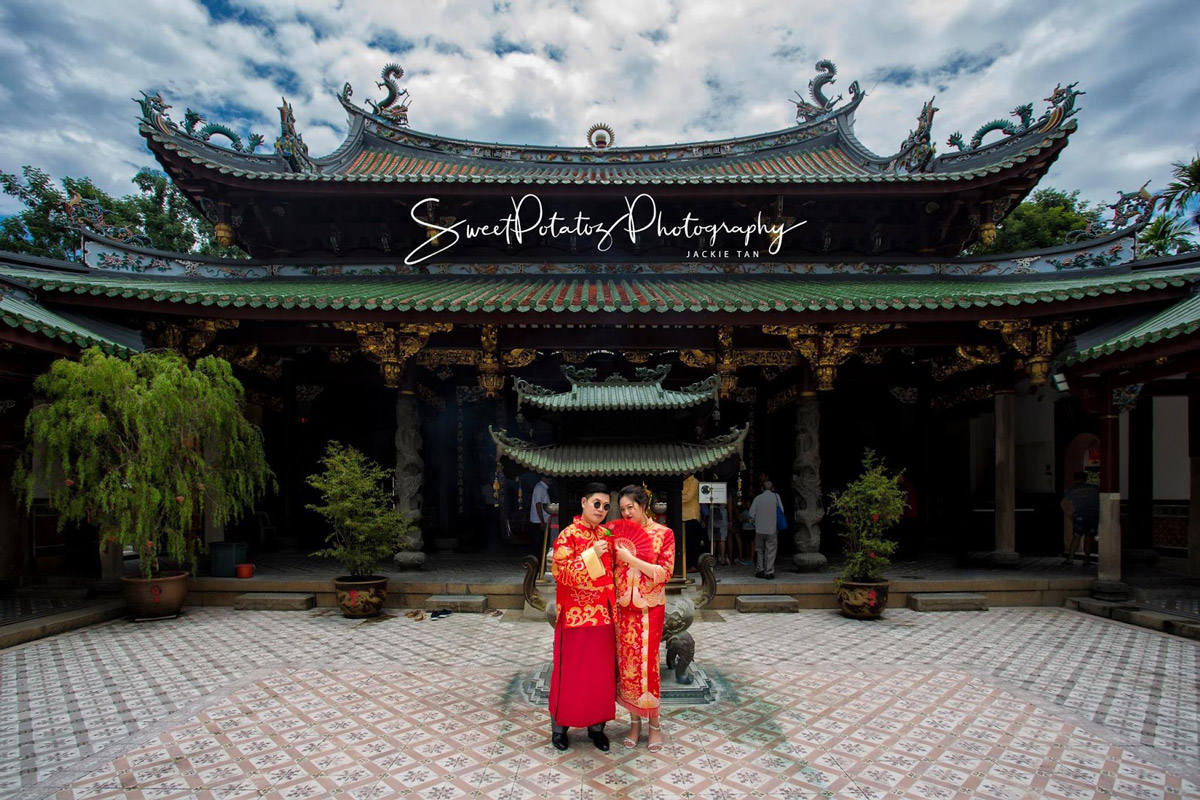 As an alternative to a typical wedding photoshoot in a white wedding gown, don a traditional wedding costume for culturally rich photos instead. Take it to the next level and have your shoot at a historically iconic venue or – if you weren't born in Singapore – have a destination wedding shoot in your hometown.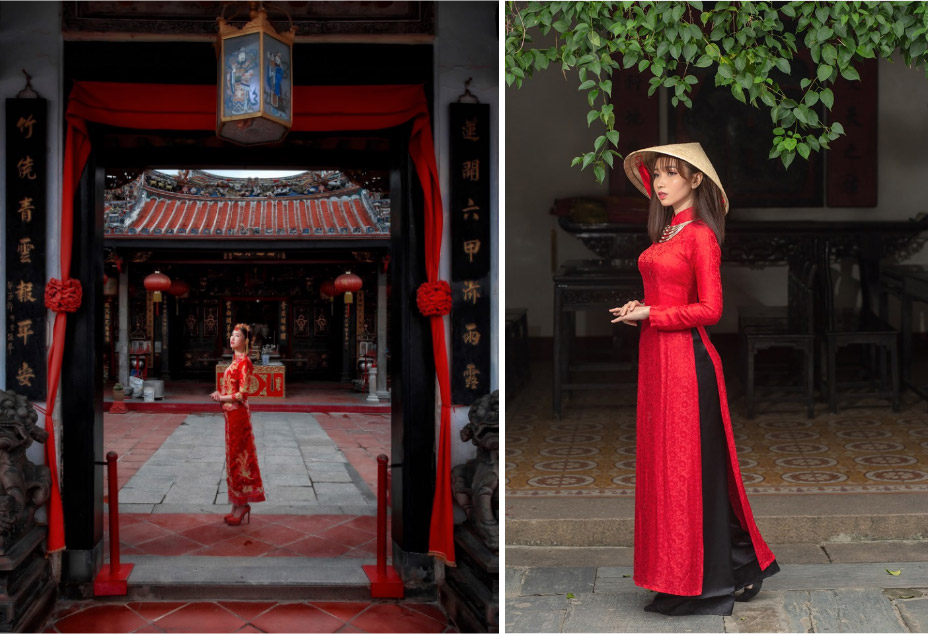 These breathtaking shots were taken in Malacca (left) and Vietnam (right)!
The ethnic charms of a traditional wedding outfit against an equally stunning background will guarantee you some irreplaceable photos that can be passed down through the generations.
Besides the obligatory self-portraits in your beautiful ethnic gown, rope in your friends for some group shots to amplify the cultural aesthetic too.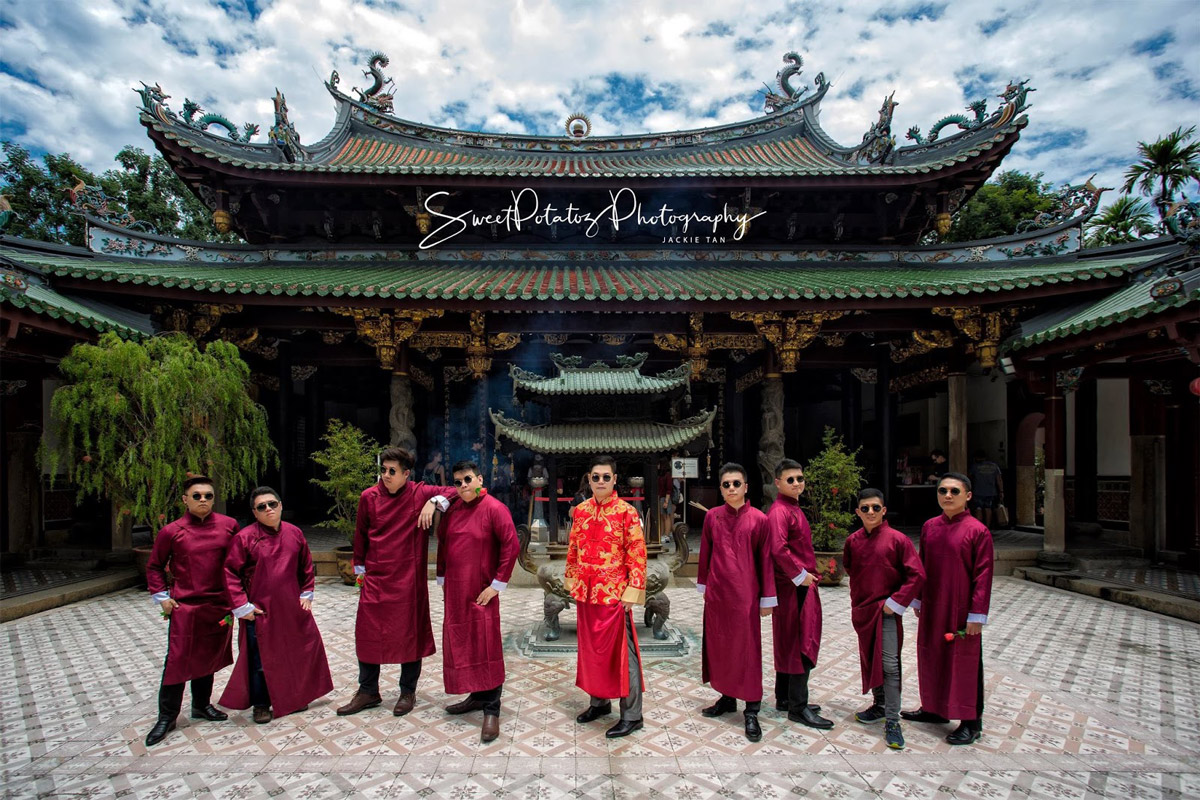 2. Get wet and wild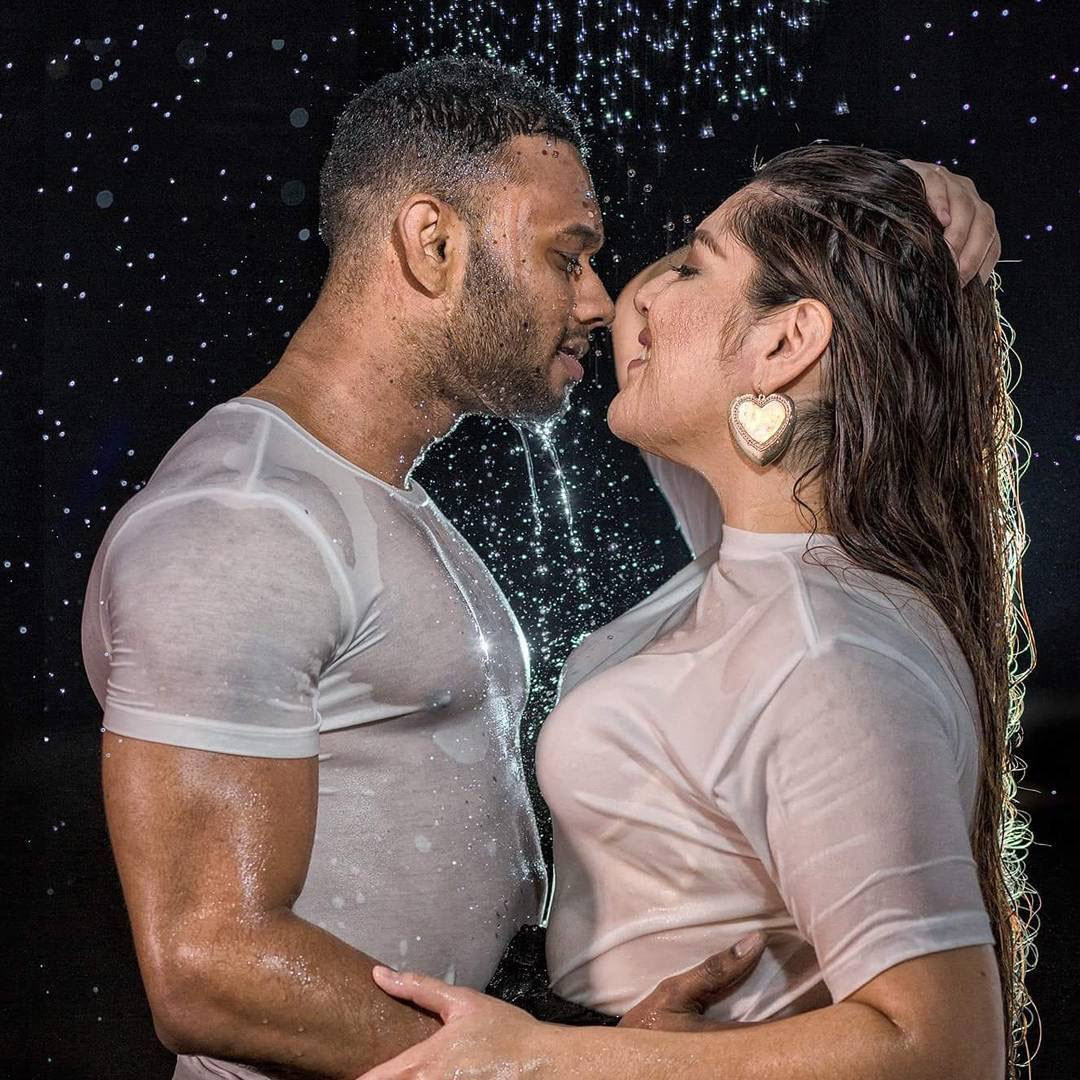 For couples who love to dance and are into passionate, dirty-dancing vibes, bust out your best moves for some epic splash photography. The glistening diamond-like water droplets in the background will make for artistic photos fit for a magazine.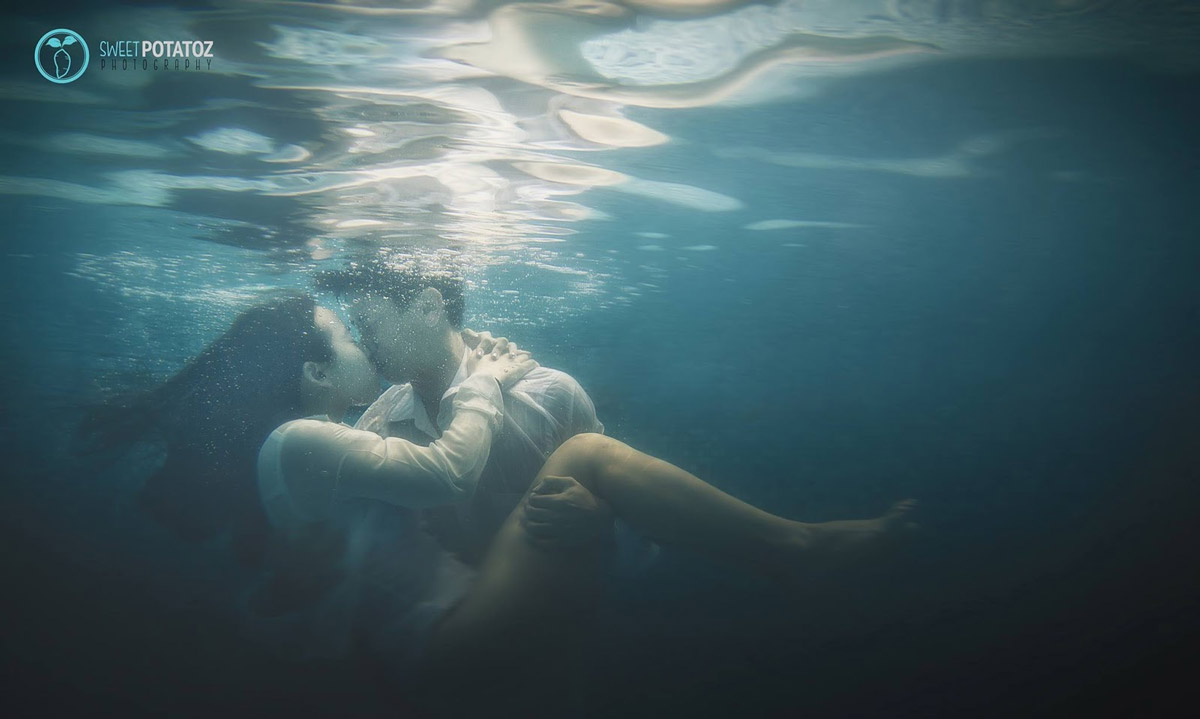 If "Drowning" by the Backstreet Boys is the theme song of your relationship, or if you like that mysterious, otherworldly aesthetic, take the plunge and experiment with romantic underwater shots. You'll no doubt emerge with some epic photos to display at your wedding reception.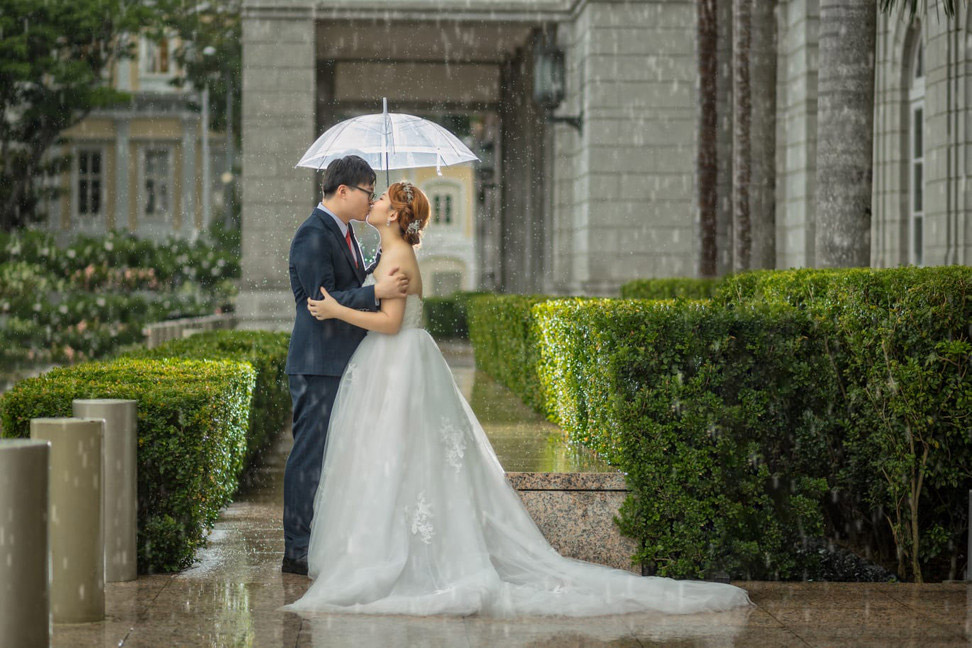 Kissing-in-the-rain scenes in movies always tug at the heartstrings of every hopeless romantic – if you've always dreamt of having your own dramatic love scene moment, now's your chance to show off your love for each other under the pouring rain while in a wedding dress.
You can even accessorise with a whimsical-looking transparent umbrella, reenact a scene from your favourite rom-com, or seize the opportunity for an artistic shot with the glimmering surfaces around you.
3. Be your own star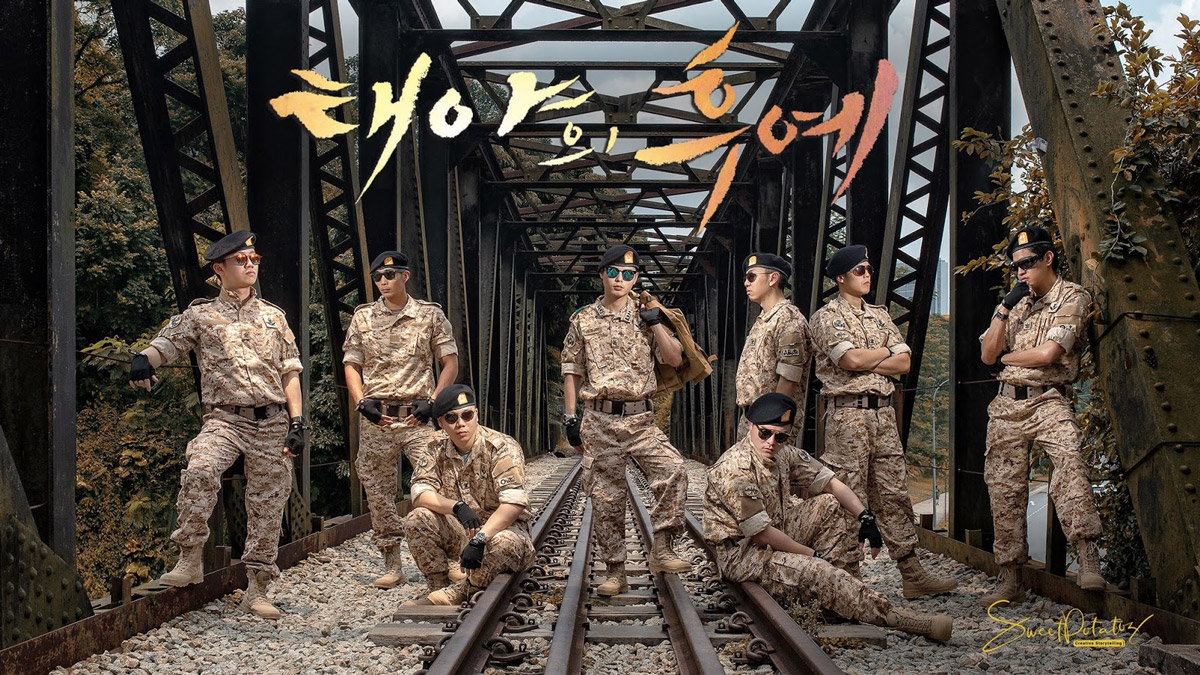 If the two of you are big movie buffs or if catching up on tv shows is your favourite kind of date night, your pre-wedding photoshoot is the perfect opportunity for you to "star" in your own happily ever after.
Whether it's a Disney-themed photoshoot with your Prince Charming or a Descendants of the Sun inspired scene with your bridesmaids and groomsmen, movies are a great source of inspiration for any wedding shoot – from the location to the costumes, and down the the poses.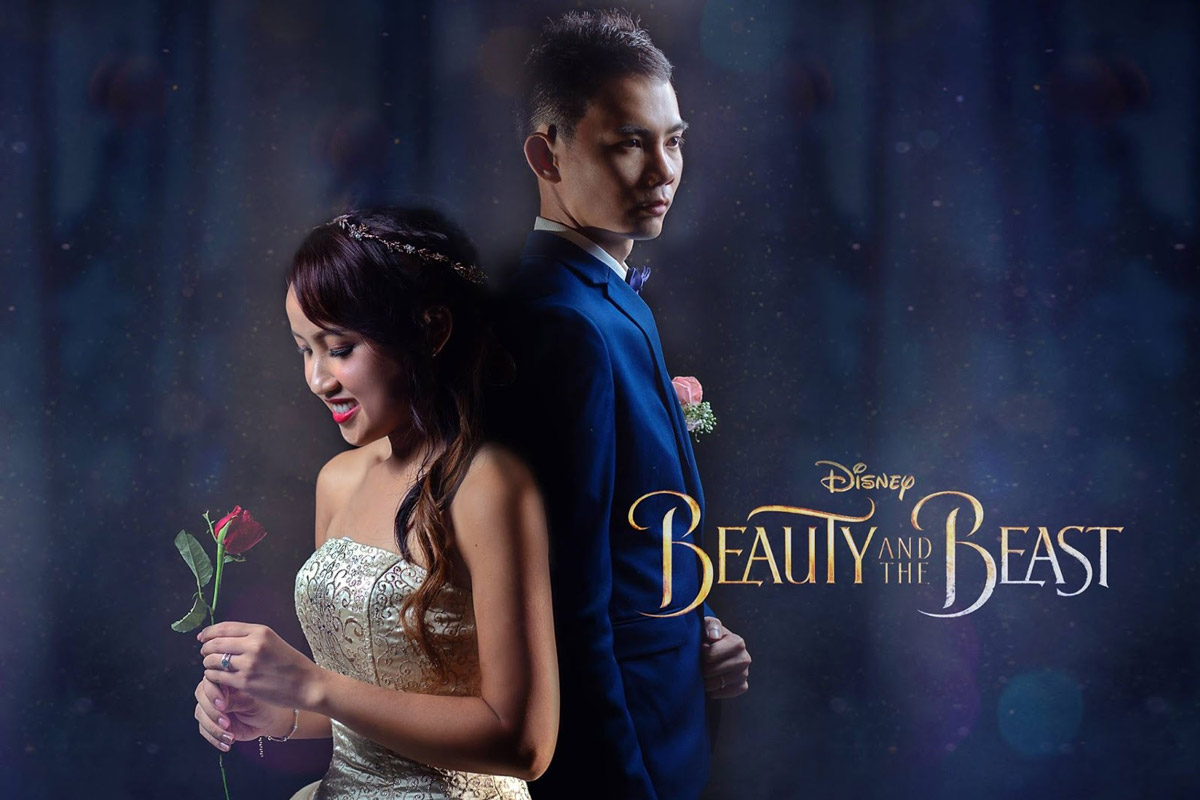 Pick a movie or show that you both relate to to illustrate your love story, and you can even include some iconic props or dress the part to recreate memorable scenes. The result will be sleek, poster-like photos that you can show off at your wedding and in your future home.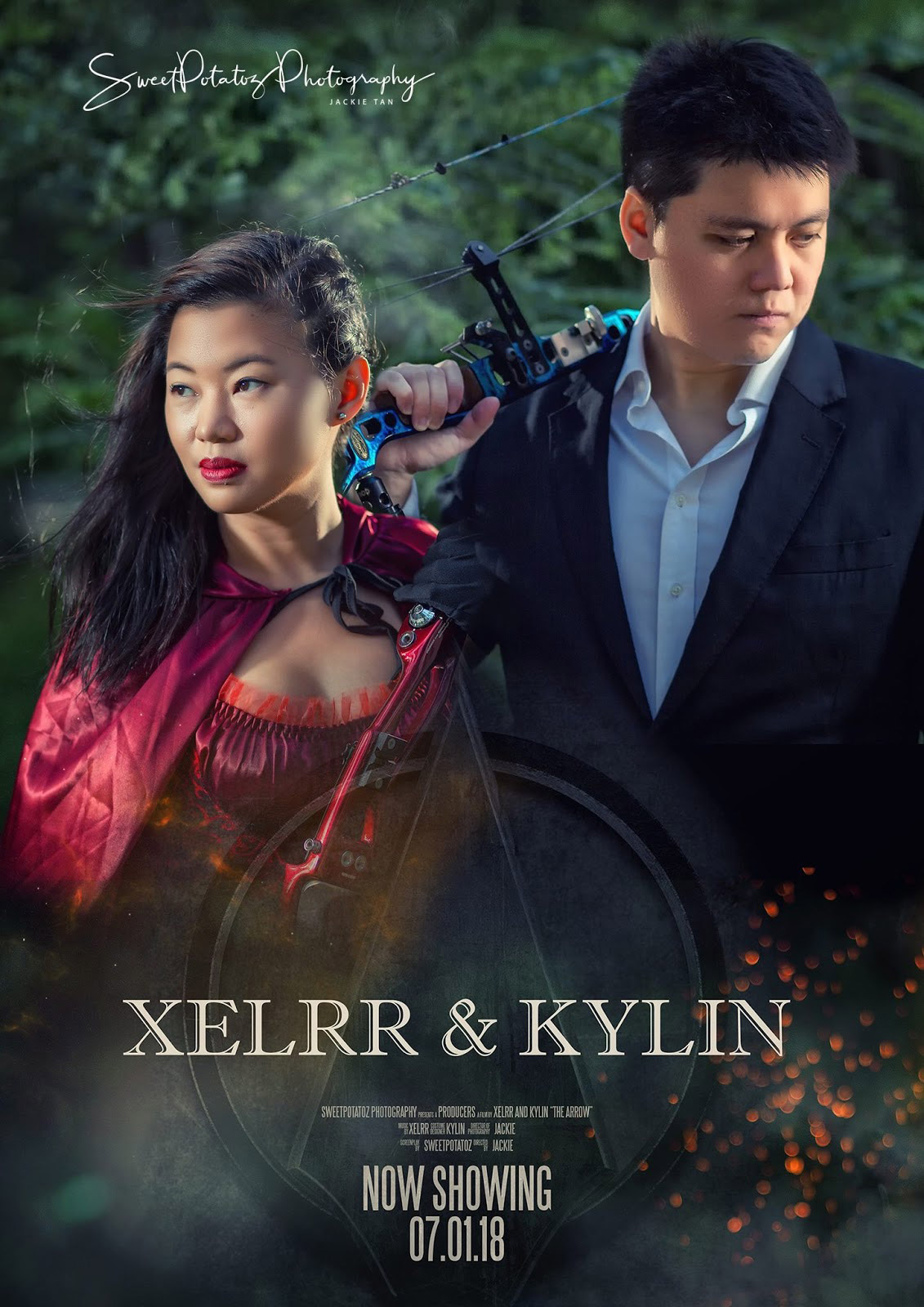 This couple in particular share a love for archery, and they were able to showcase their shared hobby in an extraordinary pre-wedding photoshoot that revolved around a fantasy-archery movie concept!
4. Reminisce the good ol' school days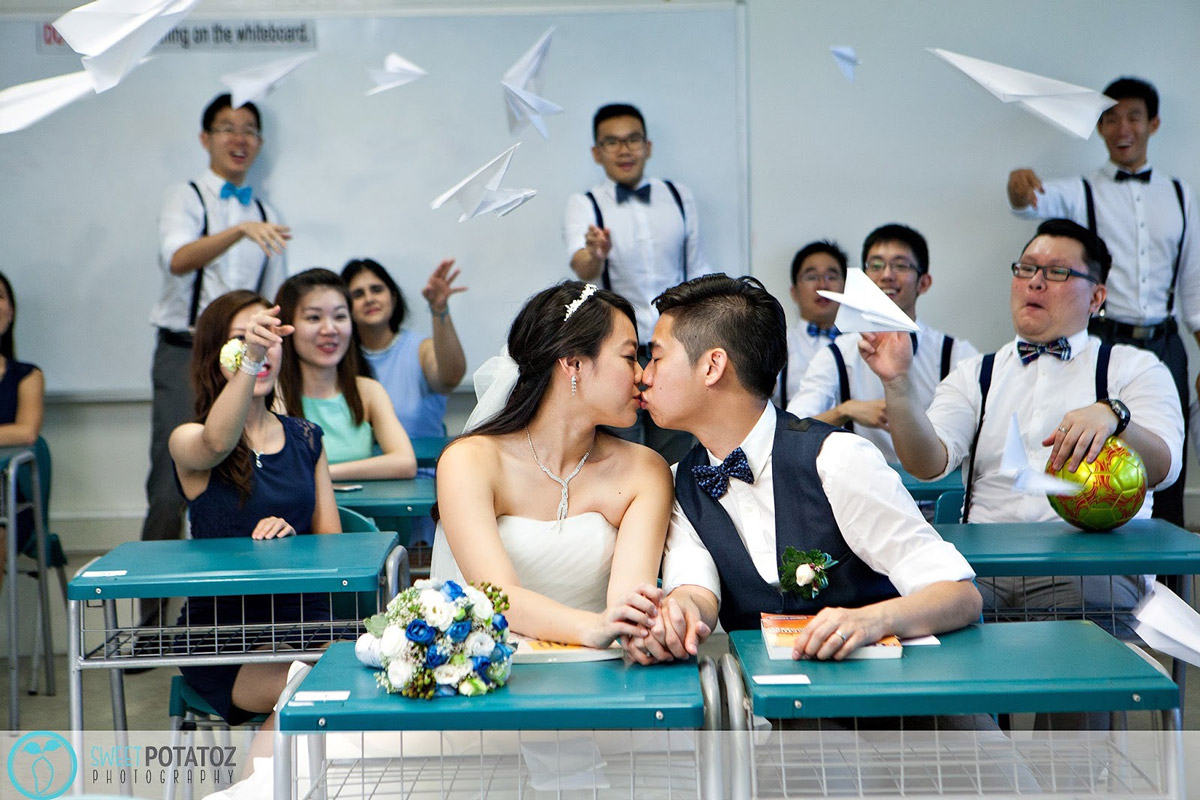 Perfect for high school sweethearts, a photoshoot at your alma mater will definitely bring back many fond memories of you and your beau having lectures, exams, and lunch breaks together.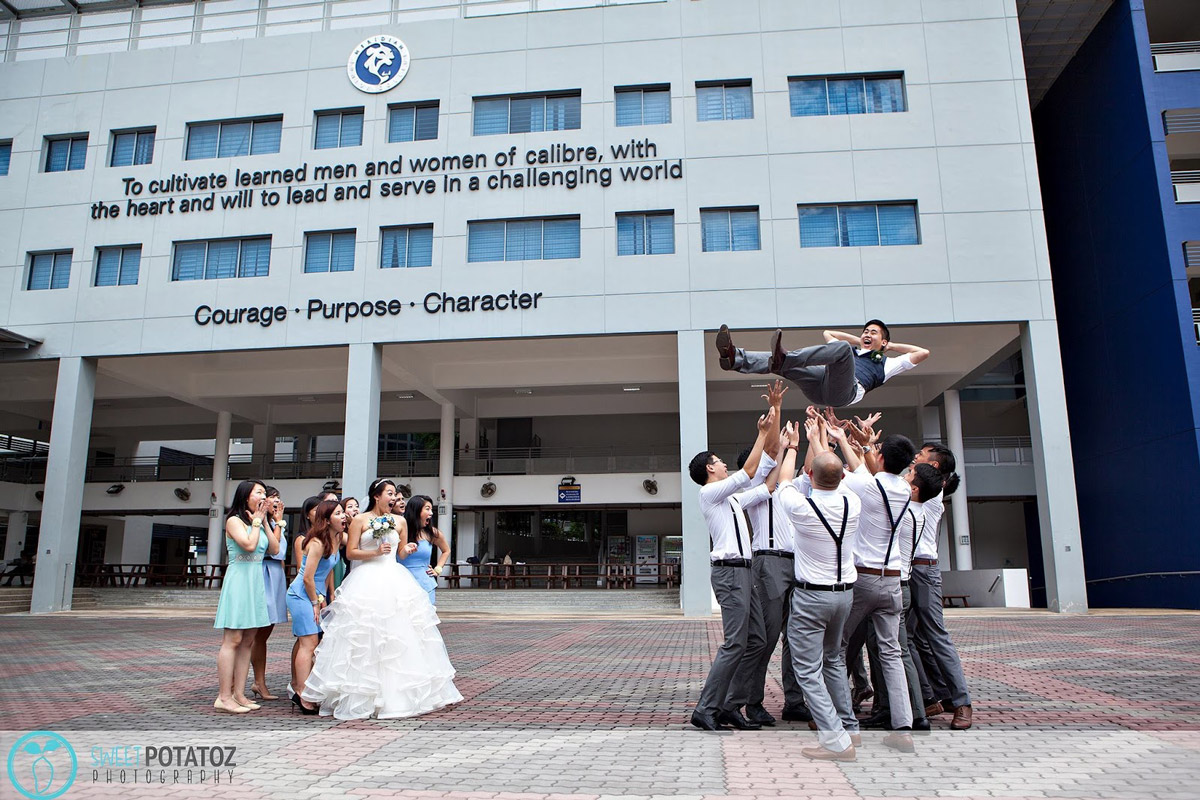 Recreate old pictures from your school days in your wedding costumes, pose with your bridesmaids and groomsmen in the school field, or take fun shots in a classroom setting to create nostalgic throwback photos!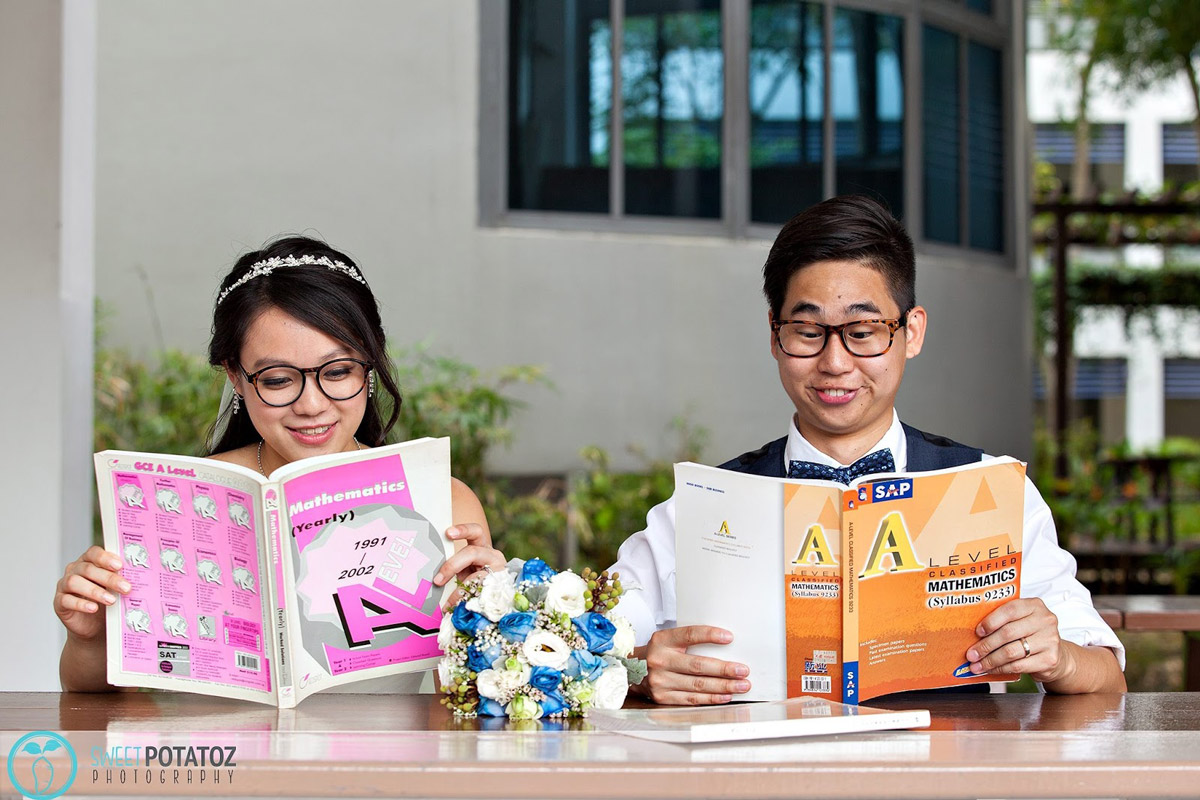 Best of all, as you enjoy married life together, looking through these photos will be a reminder of how far you've come in your relationship – a unique juxtaposition of the past and present you.
5. Immortalise special memories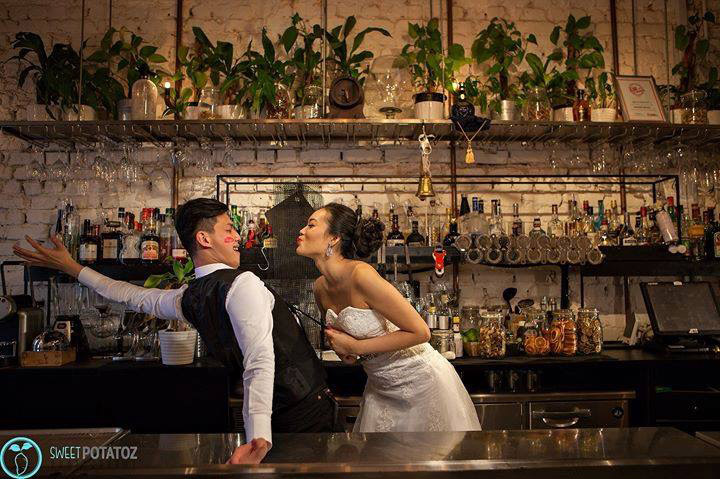 Perhaps the both of you had locked eyes in a crowded bar and it was love at first sight, or maybe you had bonded over frequent suppers at McDonald's – every love story starts with uniquely special moments, and you can commemorate that magical spark with your pre-wedding photos!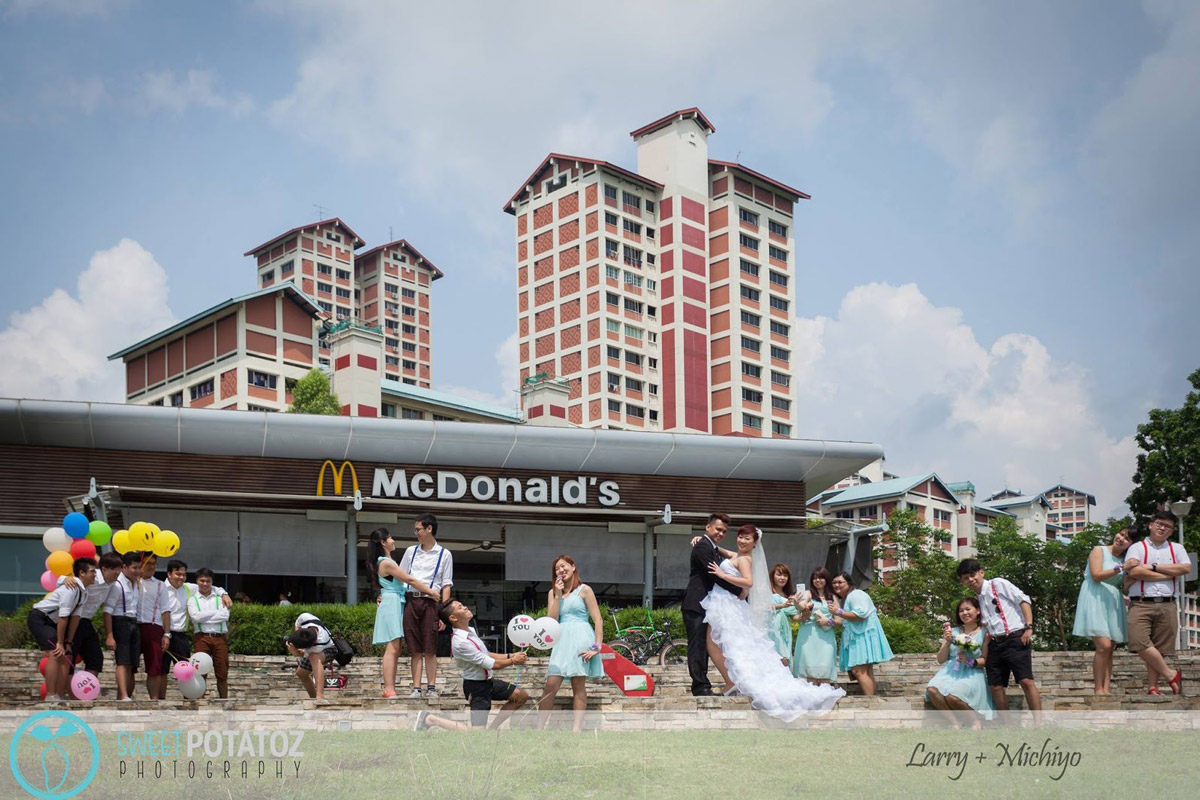 Though these places may seem mundane to others, the memories you've created here are far from it, and what matters is that they hold a special significance to you and your partner. Besides, they will be a breath of fresh air from the typical pre-wedding photoshoots!
Document your love story with JT Studio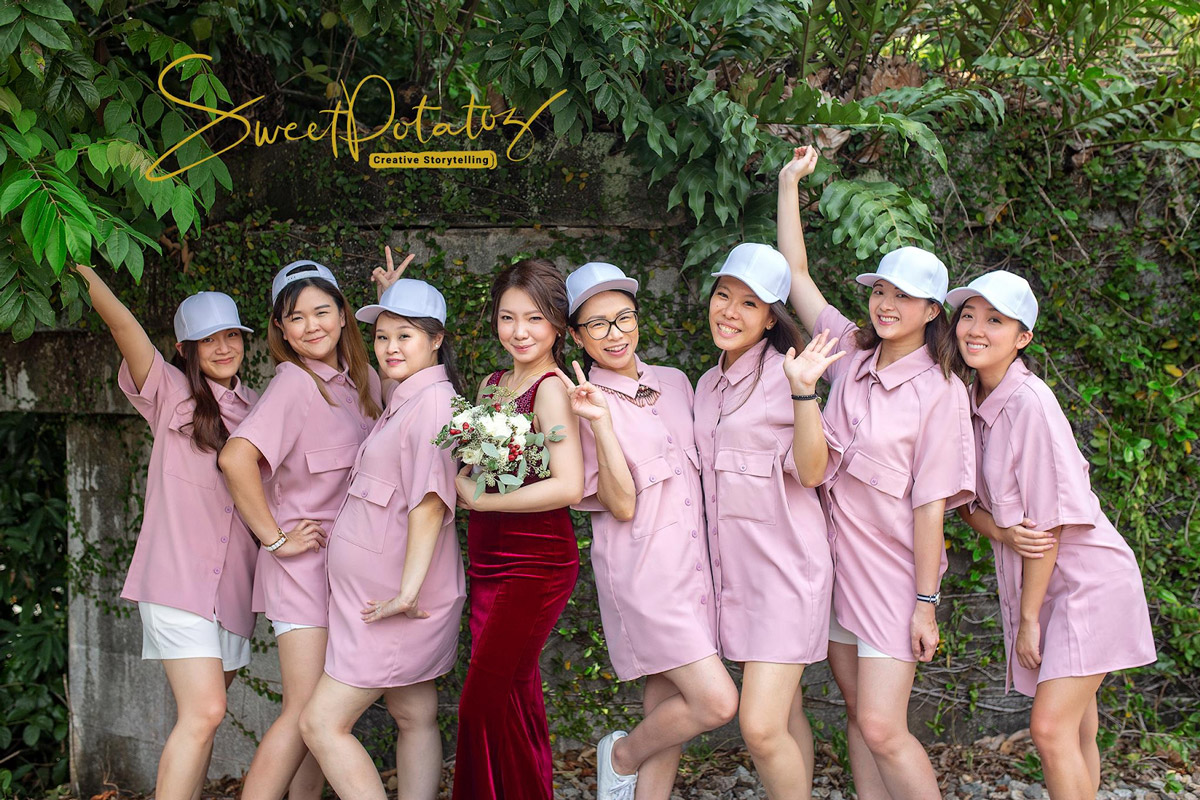 A picture paints a thousand words, so weave a story about you and your partner in your pre-wedding and actual day photographs with JT Studio. An award-winning photography studio with a passion to not only document your day in a creative and meaningful manner, JT Studio also cares strongly about creating a memorable and stress-free experience for every couple.
In fact, these creative ideas above were all beautifully executed by JT Studio! Tailor-made to capture the essence of every couple's unique relationship in a fun and refreshing way, the enthusiastic team at JT Studio will take the time to sit down with you and your sweetheart to learn more about your one-of-a-kind romance.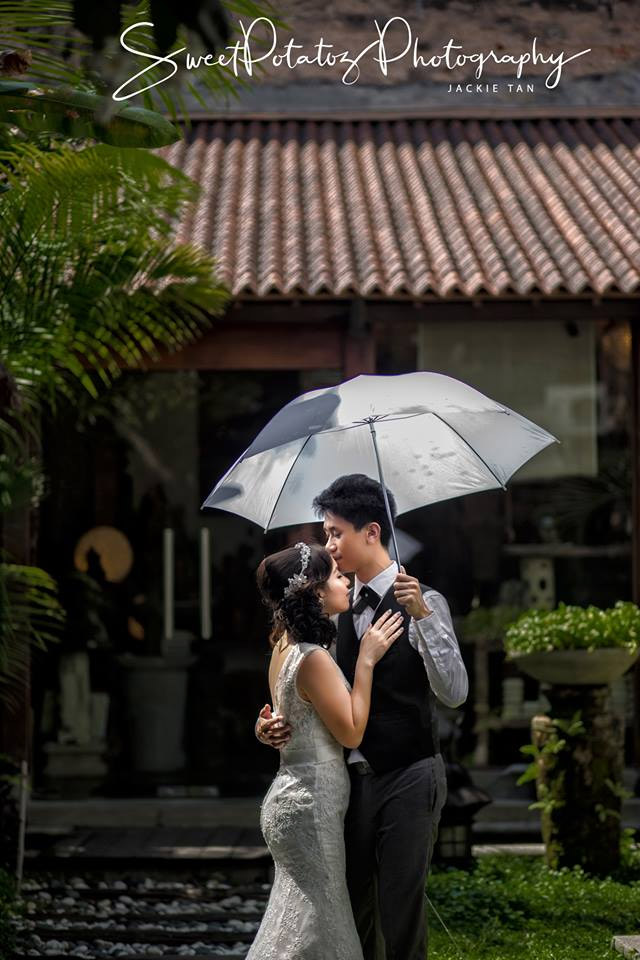 Plus, having been in the wedding photography business since 2009, you can rest assured that you'll be in good hands at JT Studio. For a creative set of visual keepsakes that you can hold close to your heart for years to come, contact them here.
This article was sponsored by JT Studio.
All images are from JT Studio.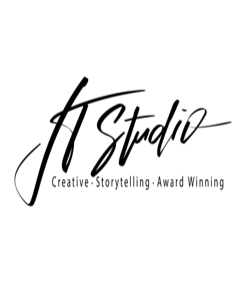 JT Studio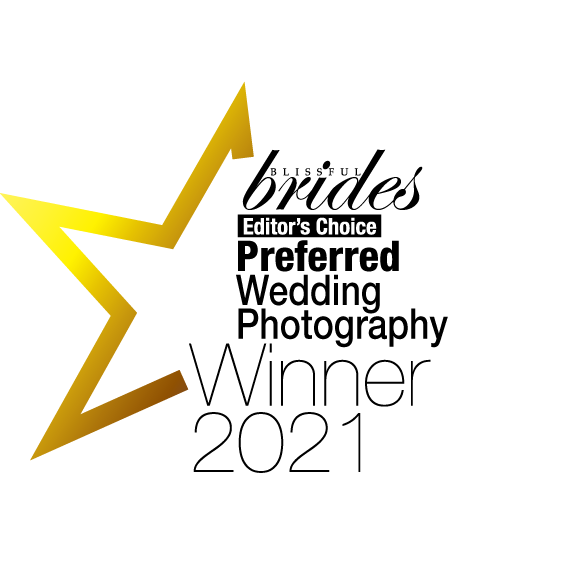 Rating:

Address:

71 Ubi Road 1 #10-42 Unit N Singapore 408732

Phone:

98441145