7 Stunning Alternatives To Diamond Engagement Rings
2018-03-06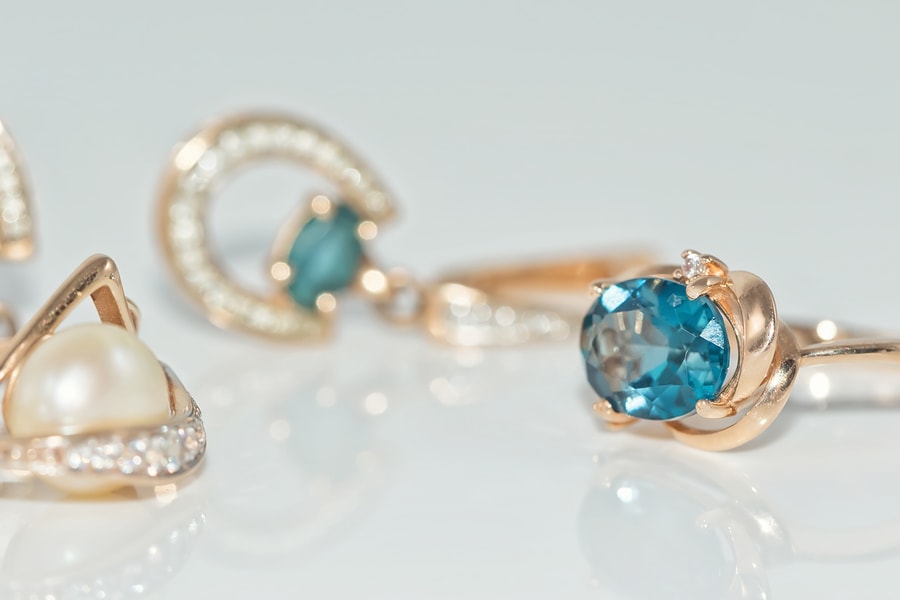 Diamonds are a girl's best friend. With its bright sparkle, intricate designs and it being synonymous with engagements and weddings, it is not difficult to guess why.
While a diamond engagement ring may be appealing, it is definitely not your only option when it comes to selecting the perfect engagement ring. In fact, there is an array of precious stones to choose from; once you look outside the diamond box.
From the fiery ruby to the enchanting emerald, we have a list of unique gemstone alternatives to the classic solitaire.
Amethyst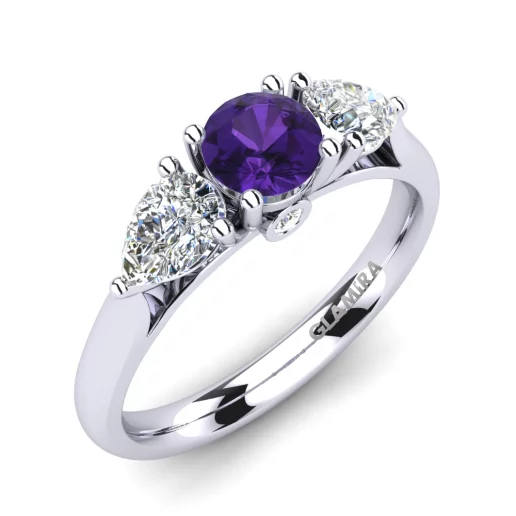 Photo credit: https://www.glamira.de/diamant-verlobungsringe/amethyst/
Most commonly associated with the colour purple, the amethyst emits nothing less than regal vibes. The gemstone symbolises happiness and peace, and is ranked seven out of ten in the Mohs Scale ¬– the official ranking of the sturdiness of stones. This means that the Amethysts is relatively durable, making it a popular choice for everyday wear.
Sapphire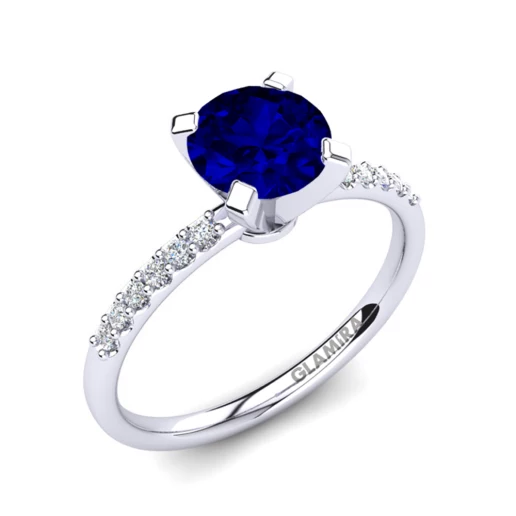 Photo credit: http://ashlynthia.blogspot.com/2015/10/be-dazzled-at-singapore-jewellery-and_16.html
Once the preferred choice for engagement rings, they sapphire symbolises faithfulness and sincerity. The gemstone comes from a variety of exotic sources such as Madagascar, Myanmar and Sri Lanka. With a ranking of nine the Mohs Scale, this gemstone is almost as durable as a solitaire. While sapphires are typically blue, it also comes in shades of pink, yellow and white.
Emerald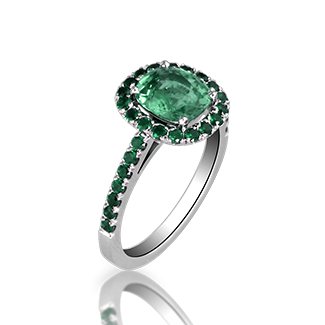 Photo credit: https://www.fonderdiamond.sg/category/jjja/aj/jfjh.html
Emeralds are believed to be an auspicious precious stone for weddings. Synonymous with luck and happiness, this gemstone is a popular choice amongst newlyweds to-be. Plus, did you know that U.S President J.F Kennedy had proposed to Mrs. Kennedy with an emerald engagement ring?
Ruby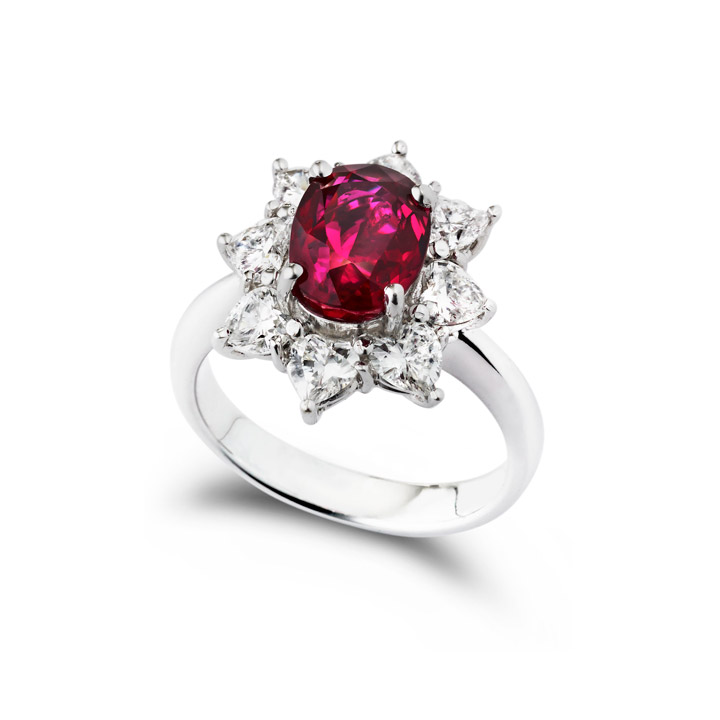 Photo credit: http://www.pohheng.com.sg/royal-collection/glorious-ruby-ring-srrust85c
With its fiery red, the ruby represents everything passionate. Its vivid colour alone makes it a statement piece, while its high ranking on the Mohs Scale places it on the same toughness scale as the sapphire.
Morganite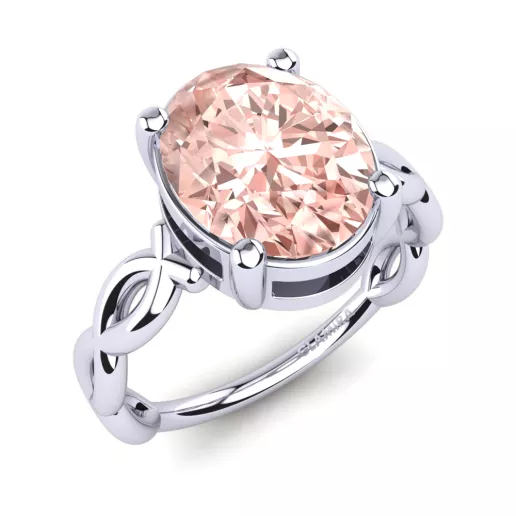 Photo credit: https://www.glamira.sg/rings/morganite/
With its soft and feminine colour and glow, the morganite has gradually become a popular choice for engagement rings. With a ranking of 7.5 to 8 on the Mohs Scale, morganites are as durable as emeralds and are sometimes referred to as the pink emerald.
Tanzanite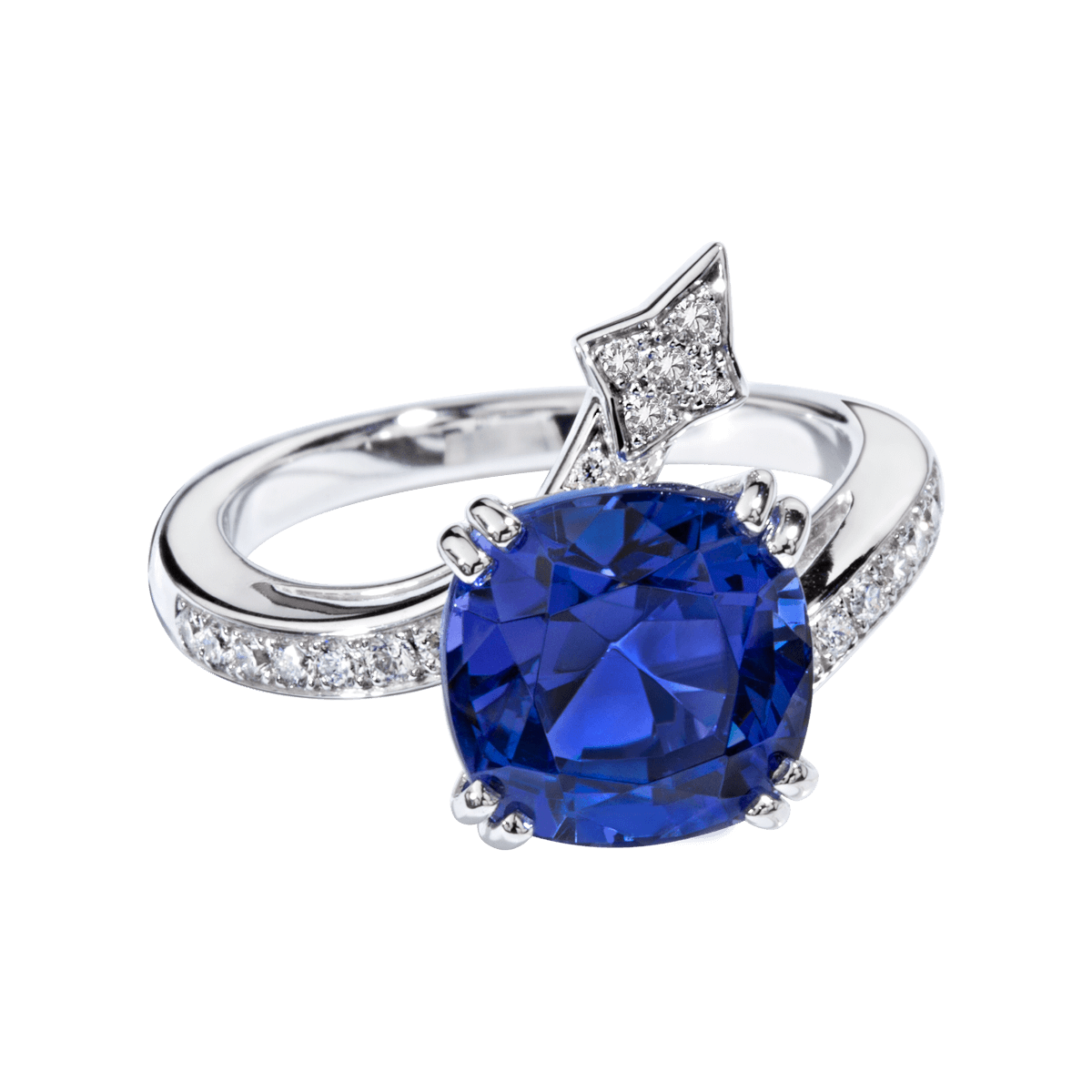 Photo credit: http://www.mauboussin.com.sg/shop/en/rings/132-eternite-marine-ring-white-gold-tanzanite-and-diamonds.html
Because of its alluring colour, rarity and durability, this semi-precious stone has been in demand since its discovery. Although it may resemble the sapphire in terms of appearance, it is not as durable. Also, unlike sapphires, Tanzanites reflects a fairy-tale likeness.
Pearl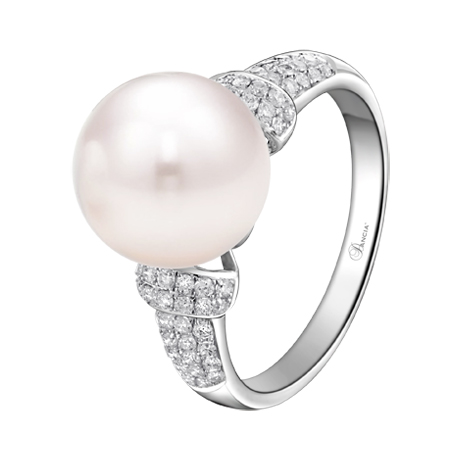 Photo credit: https://www.sookee.com/jewellery/high-jewellery/allurea.html
Once crowned the "Queen of Gems", pearls have always had an air of daintiness and classiness. In addition, the pearl represents harmony, humility and purity. To truly stand out from the crowd, opt for a black pearl instead of the whites. Although pearls may not exactly gemstones, it still has a place on the Mohs Scale but predictably on the lower scale of 2.5 to 4.5. So while they make stunning engagement rings, do note that pearls are fragile and will require extra care.