8 Local Bridal Instagram Accounts to Follow for Your Wedding Inspiration
2018-11-10

Congratulations, you're engaged! Following this comes the exciting (and slightly daunting) process –wedding planning. From bridal gowns to wedding cakes, how exactly does one start?
While Pinterest remains one of the popular sources of bridal inspirations, Instagram has become increasingly popular for brides-to-be. As such, we've put together a list of bridal Instagram accounts to follow, to keep you updated on the latest wedding trends.
Bridal Gowns
Korean Artiz Studio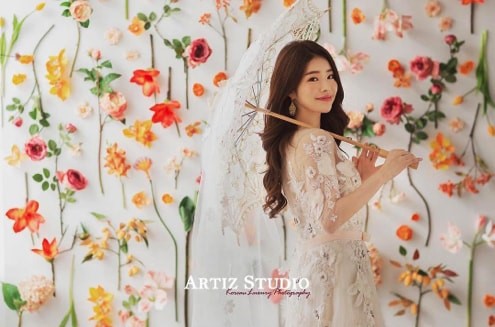 Source: @artizstudio
Presently with 40 boutiques worldwide, @artizstudio was founded in South Korea in 2008. From intricately laced gowns to playful midi dresses, Korean Artiz Studio has them all.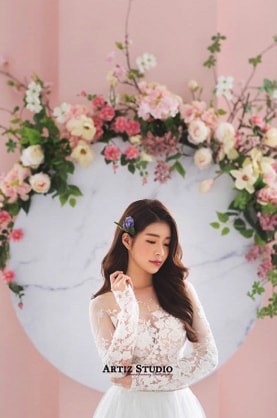 Source: @artizstudio
Not only can you gain some bridal gown inspiration, but the aesthetic feed of the bridal boutique will also provide you with some ideas for pre-wedding photography.
Malena Bridal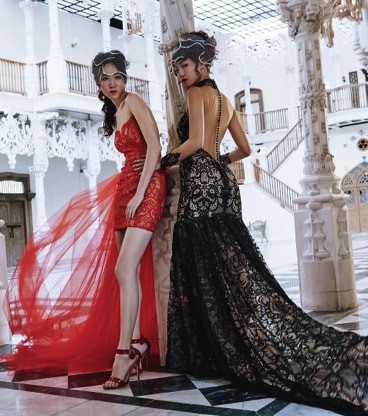 Source: @malena_bridal
Looking to make a bold statement on your big day? @malena_bridal has got you covered. Bringing a haute couture twist to bridal gowns, Malena Bridal is as close to celebrity brides as you can get.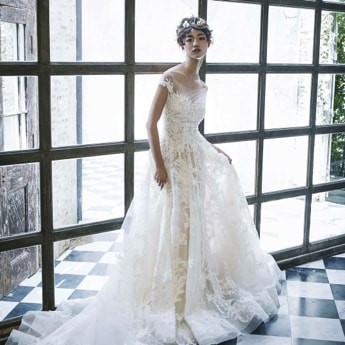 Source: @malena_bridal
Handcrafted in elegant design and luxurious fabric, the bridal studio offers a variety of bridal gowns that range from Korean elegance to Hollywood glamour.
Hair and Makeup
27A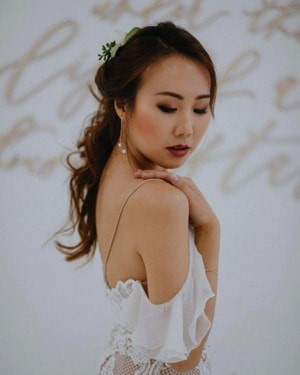 Source: @27a.co
From actual day wedding photography to engagement parties, @27a.co's range of makeup and hair styling services will have you ready to take on the camera in confidence. The makeup and image consultancy is founded by Marie Soh, and has worked with fashion and beauty houses including Givenchy Beauty, Sephora and Zalora.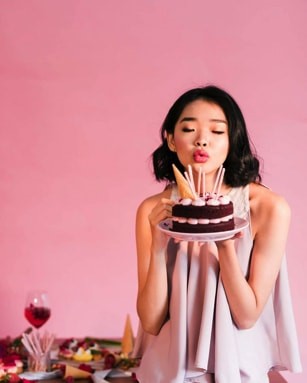 Source: @27a.co
27A's social feed is regularly updated with wedding photography that focuses on a variety of makeup and hair styles, making it a must-follow account for brides-to-be.
Autelier Makeup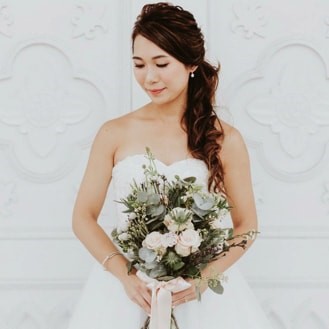 Source: @autelier_makeup
Specialising in makeup, @autelier_makeup is founded by principal makeup artist, Cherry Au. Together with a team of professional makeup artists, Cherry has worked with numerous bridals and bridal projects alike. From the barely there makeup to red carpet looks, Autelier Makeup's social feed is filled with serious bridal makeup goals.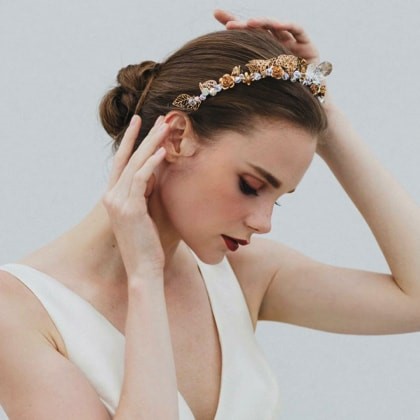 Source: @autelier_makeup
The makeup studio also offers styling services for destinatioin weddings – the makeup artists will ensure that the trips are not only fun, but are also memorable. The team has also travelled with brides to countries including USA, Norway and Morocco.
Wedding Blooms
Wind Flower Florist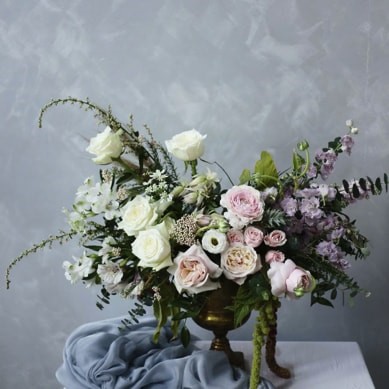 Source: @windflowerflorist
Planning for an outdoor garden wedding or just a simple indoor hotel reception? Established in 1997, @windflowerflorist is a family-owned florist that allows you to bring out the best of your wedding theme.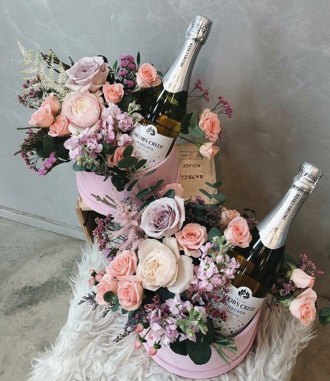 Source: @windflowerflorist
In addition to bouquets to venue decorations, Windflower Flower Florist also conducts workshops on flower boxes and wrapped bouquets.
Florals By Benita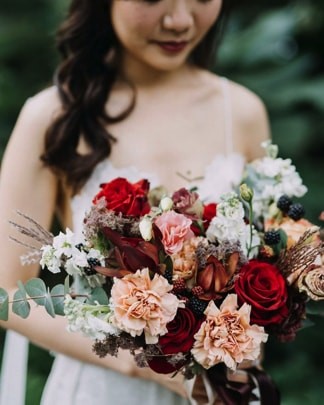 Source: @floralsbybenita
A self-taught florist, Benita was previously a news journalist before deciding to work with flowers full-time – hence the founding of @floralsbybenita. A lover of lush, romantic and occasionally wild floral styles, Benita also loves bringing a variety of textures to her floral arrangements.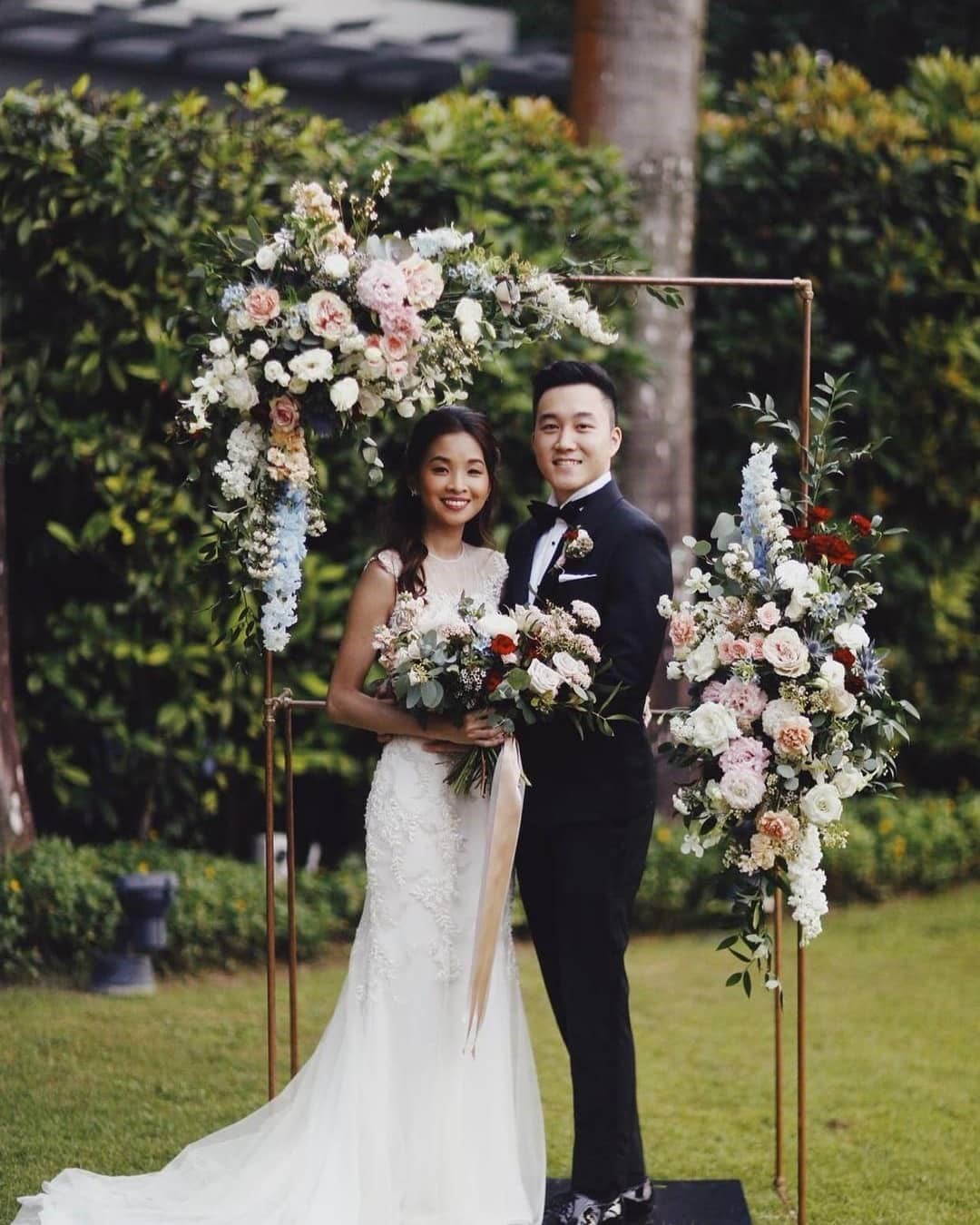 Source: @floralsbybenita
From flower crowns to floral arches, Florals By Benita will not disappoint.
Wedding Cakes
Winifred Kriste Cake
Source: @winifredkristecake
Unlike the plain, tiered cakes on display at wedding banquets, @winifredkristecake specialises in floral-themed cakes that are a cut above the rest. Based right here on the sunny island, Winifred, a self-taught baker has been creating cake art since 2010.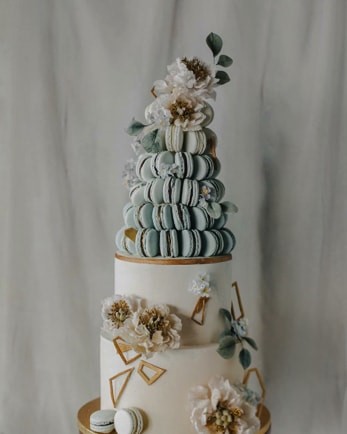 Source: @winifredkristecake
In 2014, Winifred had also taken part in specialised cake and dessert spread assignments for Martha Stewart, and have created Victorian-styled sugar flower vases that were commisioned by Michelle Obama, the then First Lady of U.S.A. Workshops on sugar flowers are conducted as well, so that's your engagement party sorted too!
Sarah's Loft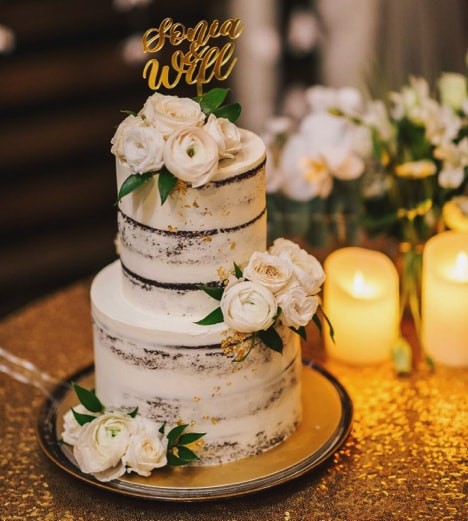 Source: @sarahsloft
From rustic floral to ocean-inspired, @sarahsloft's series of buttercream cakes are art pieces. In addition to their gorgeous cake creations, the bakery also offers dessert tables comprising of cupcakes, macaroons and more.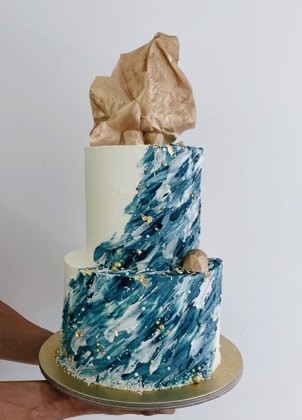 Source: @sarahsloft
To avoid disappointment, it is recommended to place your cake orders at least two months in advance, and five months in advance for dessert tables.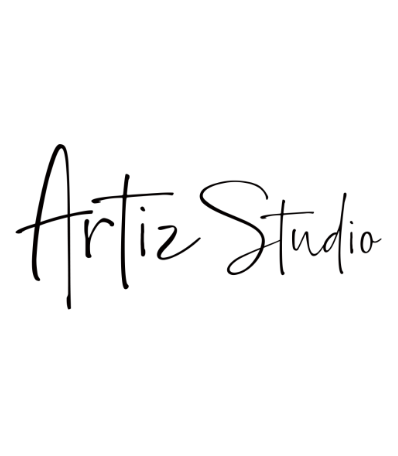 Korean Artiz Studio - Singapore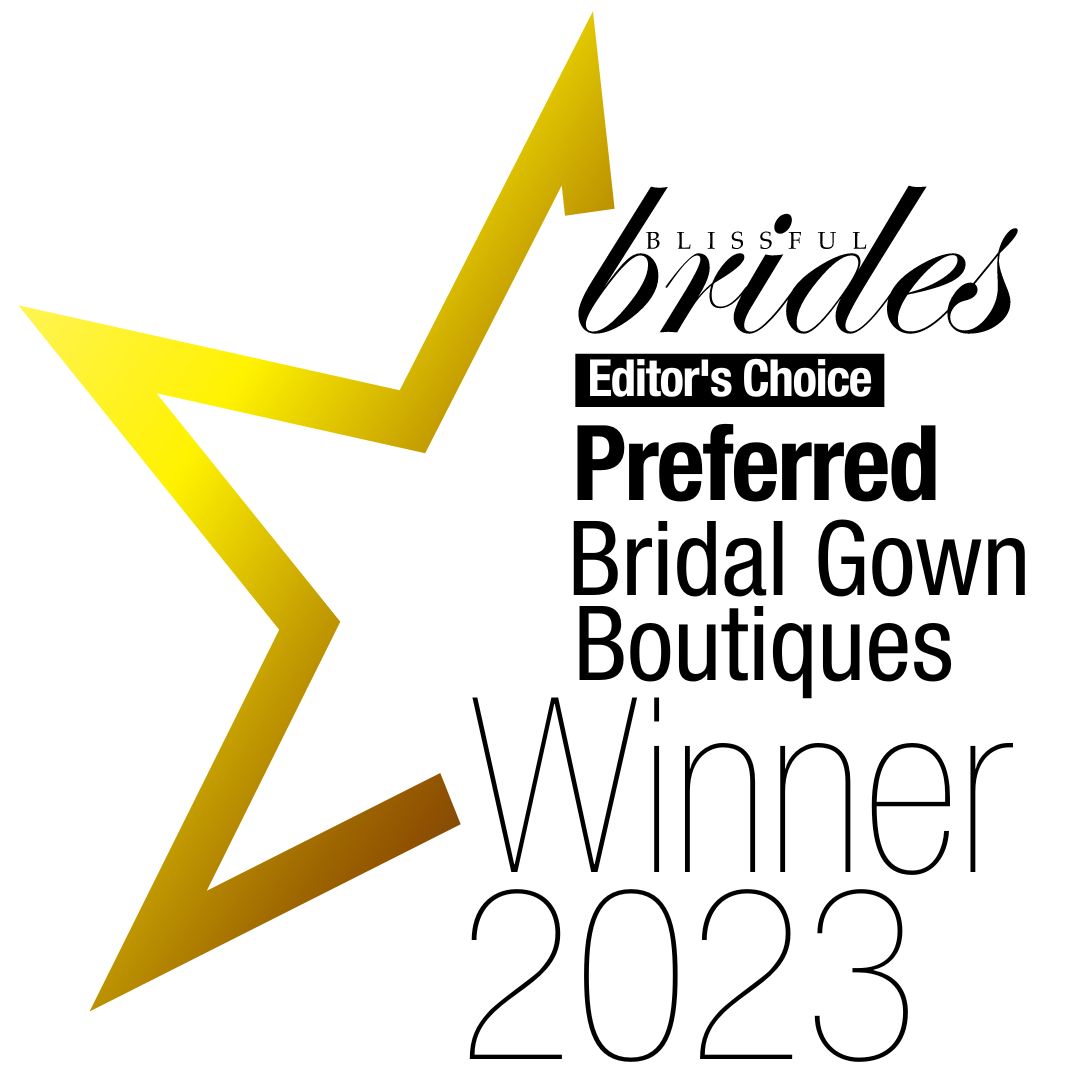 Rating:

Address:

76 Bras Basah Road #01-02 KOREAN ARTIZ STUDIO Singapore 189558

Phone:

6250 7252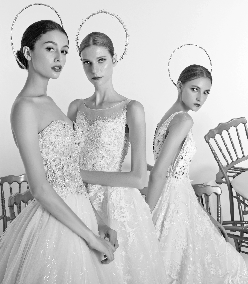 Malena Bridal Haute Couture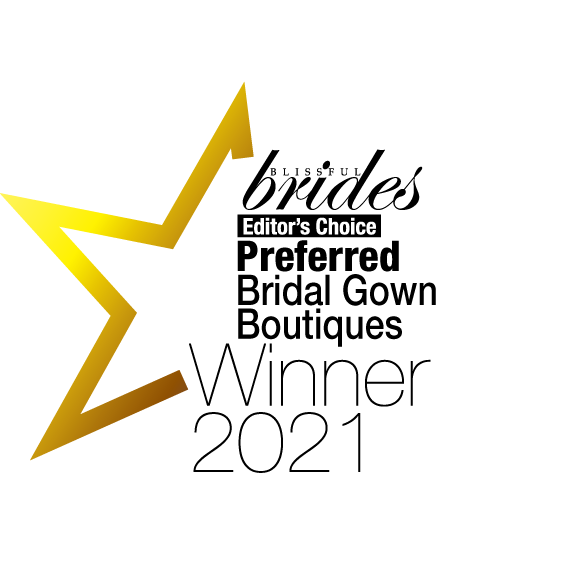 Rating:

Address:

#02-16-B City Gate, 371 Beach Road, Singapore

Phone:

65 6455 2291, 65 9837 9197