A Luxurious and Urban Twist of Thailand's Luxury Resort: Dusit Thani Laguna Singapore
2022-06-13

Singapore is known for being a bustling city. A business hub. That is why none of us would have expected a place like Dusit Thani Laguna Singapore to ever exist in this garden city.
Planted in the suburbs of Singapore, what is hidden amidst lush greenery is the stylish and elegantly refined, Dusit Thani Laguna Singapore resort.
Seemingly its own slice of heaven in this busy city, Blissful Brides has recognized Dusit Thani Laguna Singapore as an idyllic venue to host an intimate wedding or even solemnization ceremony.
With the abundance of indoor and outdoor venues, you can look forward to planning the wedding of your dreams. Our venues radiate distinctive ambiences that range from dreamy to joyful. With the vast space that we have, the venues can be customized to suit your needs.
The Ballroom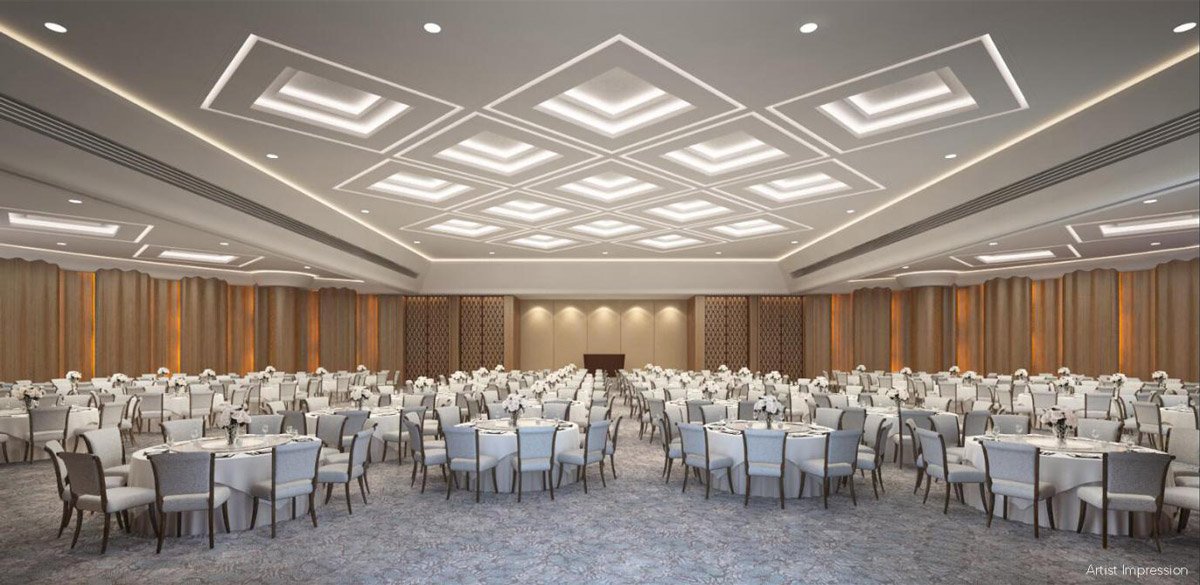 Equipped with an extensive ballroom that boasts 750 square metres of versatile space, the Laguna Ballroom features high ceilings and exquisite interior design that aims to dazzle your guests on your big day. Did we mention that the ballroom can hold up to a whopping 480 pax?
Trust us when we say the Laguna Ballroom is made for weddings because it is the only ballroom that is connected to the Bridal Gallery. The Bridal Gallery is an intimate space dedicated to the couple for gown changing and lounging before the ceremony commences. As you lounge in the suite, watch the live feed via cable television and witness the tender moments occurring at the banquet hall.
Pre-Function Area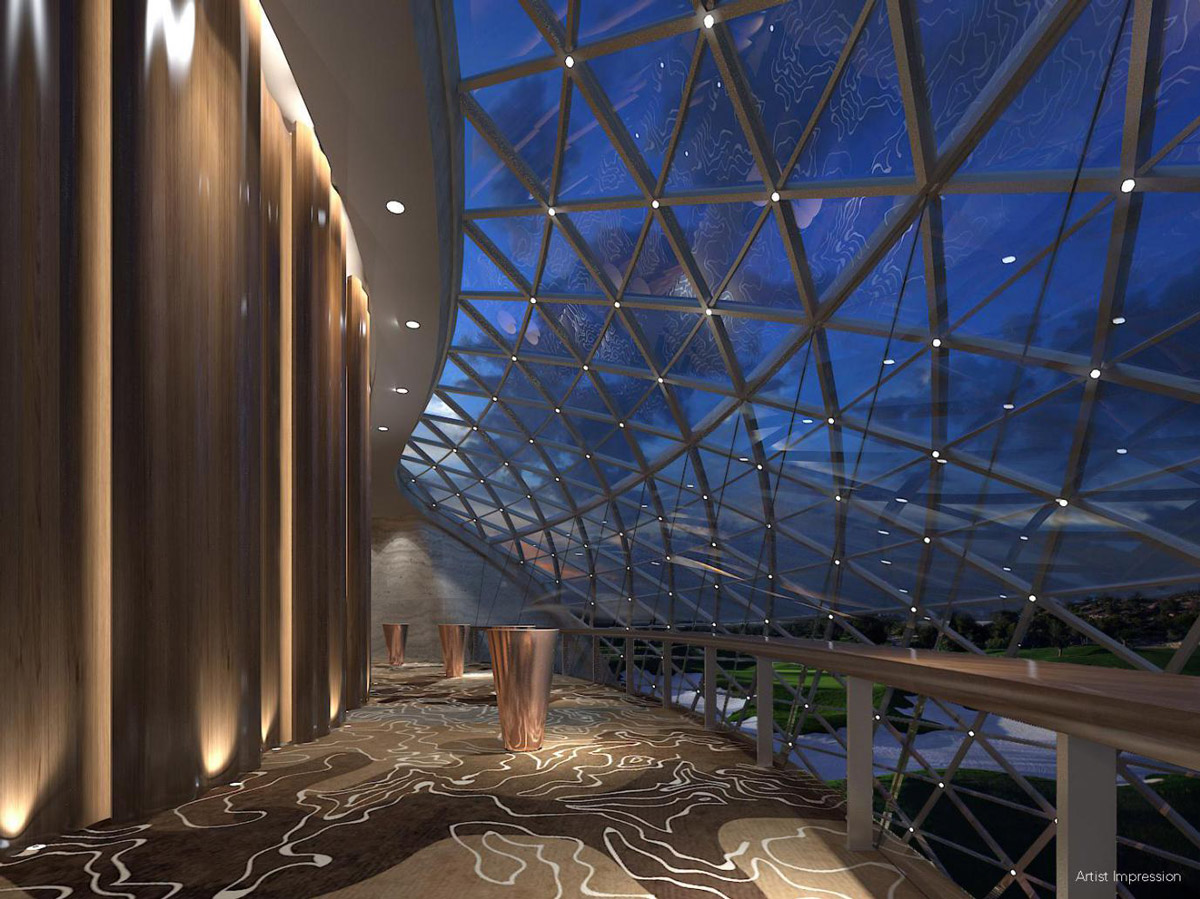 Before the commencement of the main event, your guests will be delighted to learn that the 210-square meter pre-function area boasts floor-to-ceiling windows that overlook the sweeping skyline and luxurious golf course (Masters Course). The pre-function area also offers guests an alternative option of assembling two separate coffee bars that are ideal for welcoming guests and hosting drink receptions.
Striking a balance between grandeur and warm intimacy, couples can immerse their guests amidst a backdrop of stunning landscapes, serene skies, and lush surroundings at the Laguna Lawn. Not to mention the fact that your social media photos will be a league above the rest.
Dusit Thani also offers several wedding packages with options for Chinese, Western, and even an International Set Buffet. Couples can also opt for its signature Royal Thai package, known for its Thai heritage and culinary excellence. The package details are as follows:
| Theme | Package Details |
| --- | --- |
| Seasons of Love | $3,888++ for 30 guests and $110++ for subsequent persons |
| Now & Forever | $1,600++ per table of 10 persons / $160++ per person Minimum guarantee of 15 tables / 150 persons (Monday to Thursday) Minimum guarantee of 18 tables / 180 persons (Friday to Sunday) |
| Luxe | $1,738++ per table of 10 persons ($173.80++ per person) Minimum guarantee of 25 tables (250 persons) |
| Royal Thai | $198.80++ per person Minimum guarantee of 250 persons |
Can't wait to plan your big day? Contact Dusit Thani Laguna Singapore now!
Contact Details:
Address
11 Laguna Golf Green, SG 488047
Telephone Number
6841 8888
Email Address

Website
https://www.dusitthanilagunasingapore.com/weddings
Social Media Platforms
https://www.facebook.com/dusitthanilagunasingapore