A Royal Wedding Affair with PARKROYAL on Beach Road
2019-03-25

A seamless wedding celebration is only as far as PARKROYAL on Beach Road. Situated along Kampong Glam, Arab Street and Haji Lane, the hotel holds its own private driveway that leads to an open courtyard, creating a memorable entrance for the couple.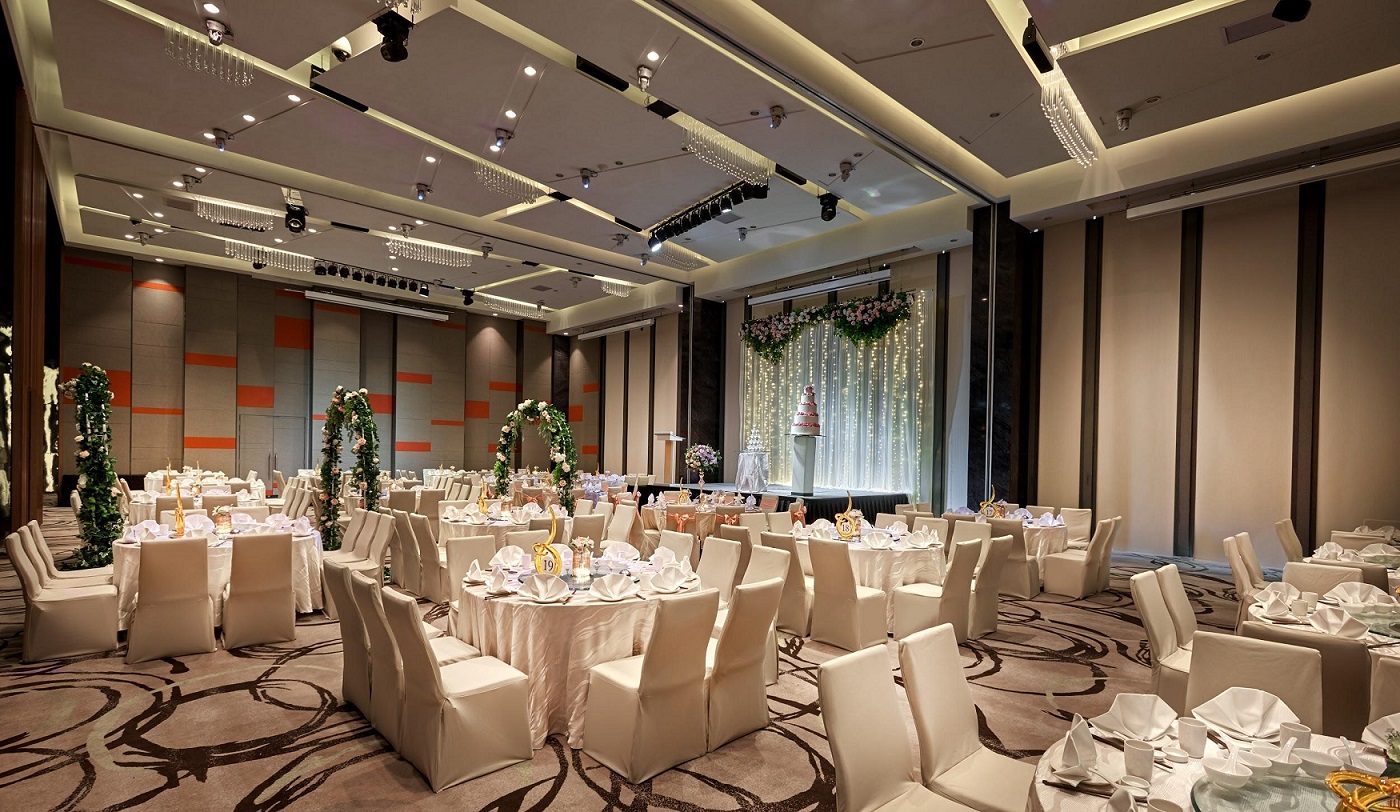 Everlasting Romance wedding theme
With a variety of customisable indoor and outdoor spaces to meet the varying needs of couples, PARKROYAL on Beach Road's ballrooms promises to impress with their grandeur, high-ceilings and pillarless feature. Decked out in inviting neutral palettes and crystal chandeliers, The Grand Ballroom can seat up to 450 guests, ideal for both lunch and dinner celebrations. The Sky Ballroom, on the other hand, is able to seat up to 300 guests and is equipped with floor-to-ceiling glass panels, allowing for natural light to illuminate the celebration and to create perfect photo opportunities.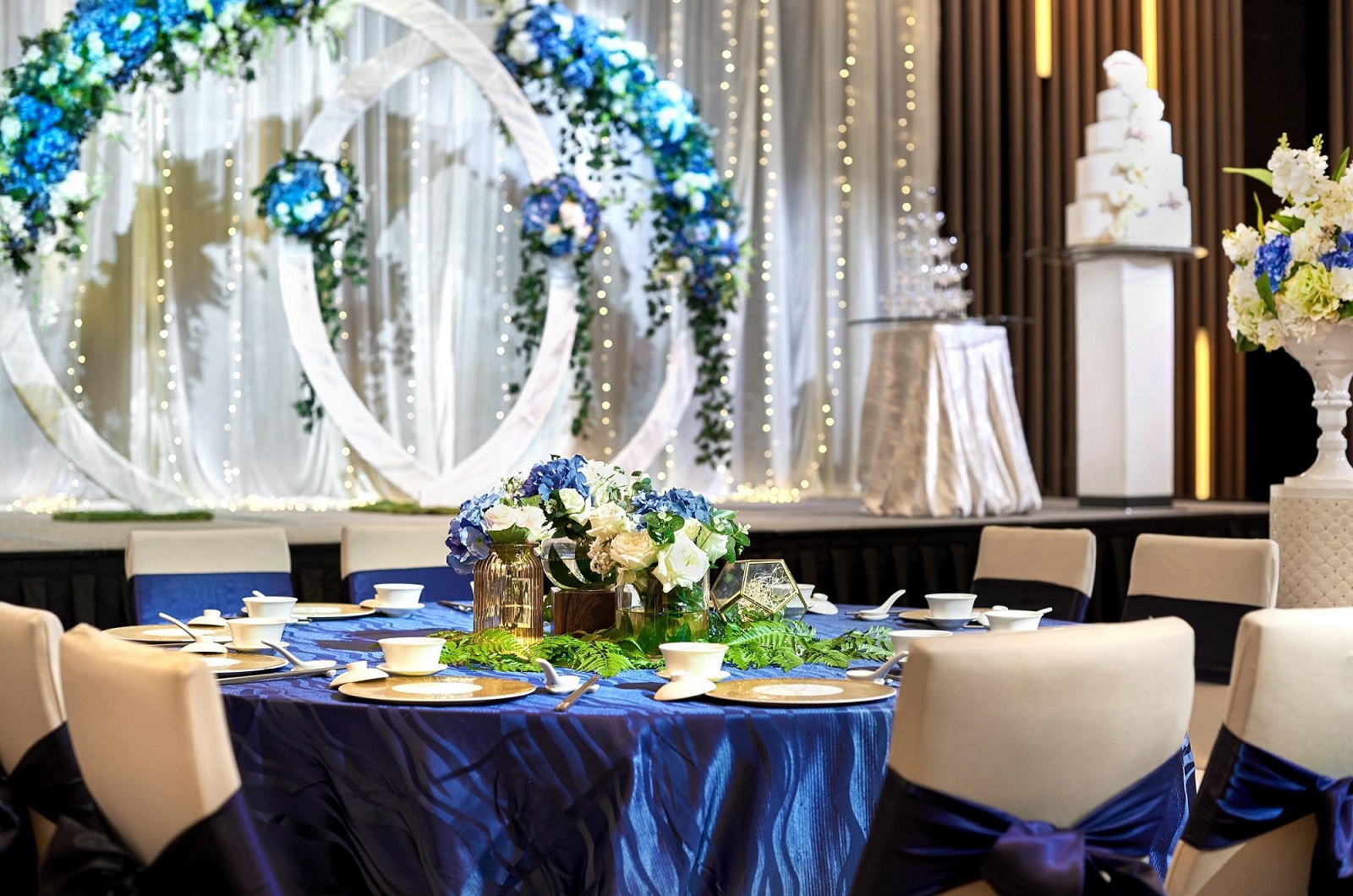 Eternal Bliss wedding theme
In catering to the couples' individual wedding needs, PARKROYAL on Beach Road offers a variety of stunning wedding themes to choose from. Uniquely romantic, Eternal Bliss is the artful arrangement of varying shades of blue and white roses complete with a backdrop of wedding bands to symbolise eternal promise. Couples leaning towards an ethereal wedding scene will find Everlasting Romance tailor-made for them with its dreamy combination of pastel shades of roses, baby's breath and dazzling fairy lights.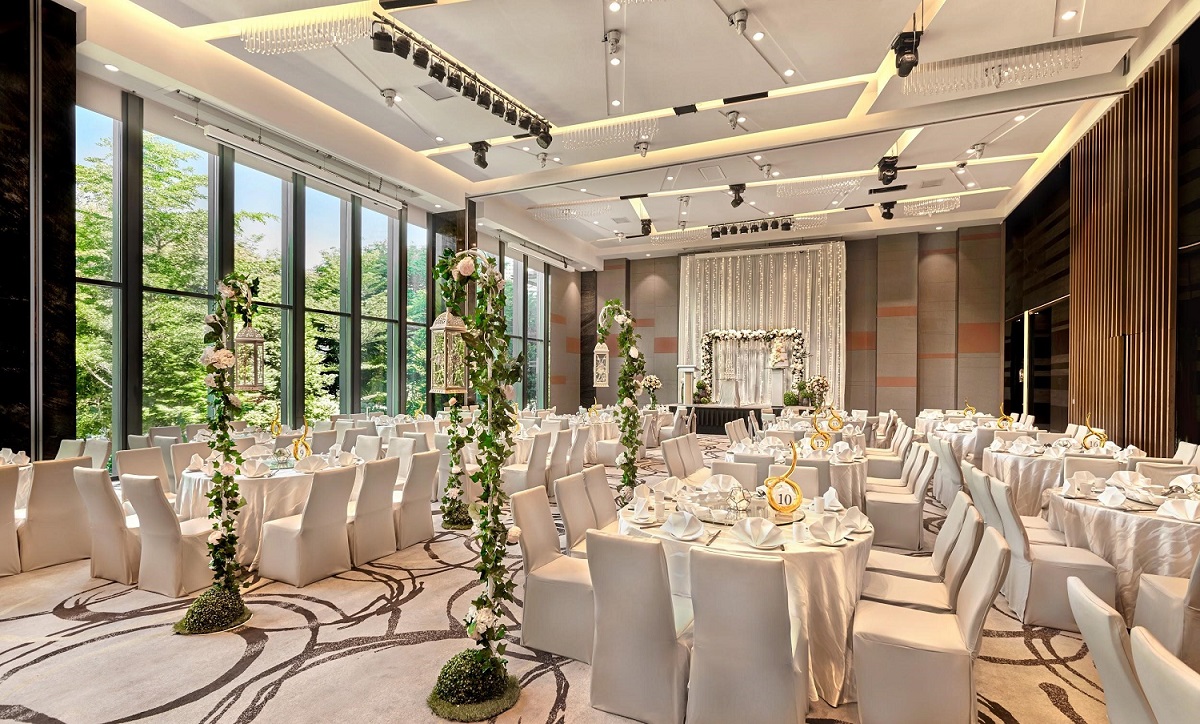 Enchanting Dreams wedding theme
Enchanting Dreams, on the other hand, mimics a serene garden wonderland with the use of peach, yellow and white roses and strategic scatter of green plants. In addition to enjoying delectable dishes from the banquet kitchen, couples may instead, opt to include the menu of the hotel's award-winning restaurant, Si Chuan Dou Hua Restaurant for a more unique dining experience.
Together with its impeccable hospitality, the hotel's wedding and banquet teams are dedicated to ensuring your wedding runs as envisioned – from conceptualisation to execution.